Best Dark Beer: A Review Guide to the World's Top Dark Brews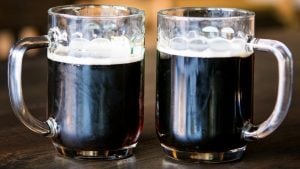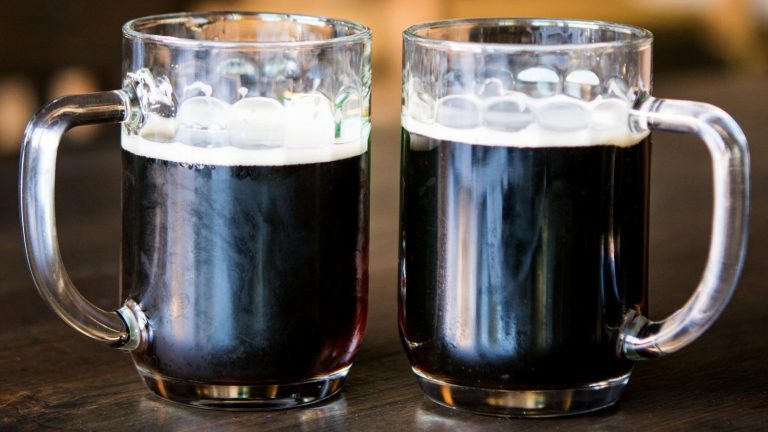 When choosing what the best dark beer is, there's a lot to consider, including the preferences and palate of a beer enthusiast. There is an endless variety in the world of beer as you never know when a new flavor will come out, but they always end up falling between the dark and light beers.
New enthusiasts usually avoid dark beer because of misconceptions that it is heavy and tastes like liquid bread, but let our review change your mind. In this article, we have compiled the top dark beers in the market for you to choose from.
Best Dark Beers Reviewed
Here is our carefully-curated list of top dark beers in the market.
– Deschutes Black Butte Porter
At the top of our list of the top dark beers is the Deschutes Black Butte Porter, which won five awards at the Great American Beer Festival. This American dark beer is a craft brew first made in 1988. The porter is pretty rich, with decent complexity and heaviness, offering dried fruits, coffee and chocolate hints.
– Alaskan Smoked Porter
The Alaskan Smoked Porter has attracted a large cult following, proof of its high quality. It tastes best at night, especially when it's cold, and it's also fantastic to use when cooking. You will taste roasted malt and smoked meat as you drink this beer that has an ABV of 6.5 percent.
– Jack's Abby Smoke & Dagger
With an ABV of 5.8 percent, the Jack's Abby Smoke & Dagger is a top Schwarzbier. You can start with this dark brew if you want to try out a Schwarzbier. The appearance is opaque but tastes like a delicately smoked lager, with roasted malts and coffee hints.
– Stone Sublimely Self-Righteous
If you're interested in a black IPA, an Indian Pale Ale with a dark color, then the Stone Sublimely Self-Righteous beer is ideal. As one of the best dark ale beers on our list, this beer features an alcoholic content of 8.7 percent. The beer balances the brightness of hops with the richness of dark malts, with tasting notes of pines, chocolate and coffee.
– Bravus Brewing Oatmeal Stout
Those looking for non-alcoholic beer will enjoy drinking the Bravus Brewing Oatmeal Stout. Earlier non-alcoholic beers had been light, but breweries have started releasing darker options. It has an ABV of only 0.5 percent but makes up for this with many flavors, including hints of chocolate, coffee and caramel. It also won the 2019 Great American Beer Festival.
– Zero Gravity Extra Stout
If you want extra darkness in your beer, the Zero Gravity Extra Stout is an ideal choice. It features an alcoholic content of 5.9 percent, with notes of coffee, roasted malt and chocolate. There aren't a lot of extra stout beers, so you should give this one a try.
– Bell's Expedition Stout
Another dark stout on our list is the Bell's Expedition Stout, which is perfect if you want to get drunk quickly. It features an ABV of 10.5 percent and a bold nature with exploding flavors of dark fruits and chocolate.
– Ayinger Altbairisch Dunkel
The Ayinger Altbairisch Dunkel is on the lighter side of dark beers, with tasting notes of roasted malts, toasted bread and toffee. Originating from Germany, the appearance features a rich mahogany color and a tame flavor. The alcoholic content is set at 5 percent, with a smooth mouthfeel on your tongue.
– Avery Ellie's Brown Ale
The Avery Ellie's Brown Ale has a mellow, rich and nutty flavor profile, with hints of chocolate and vanilla. You can also taste hints of nuts and molasses and enjoy the satisfying aroma of this dark ale.
– Left Hand Milk Stout Nitro
This Left Hand dark stout is another top dark craft beer on our list, with a sweet and full-bodied taste. The beer features cascading foam head on top, and since it's a milk stout, the beer is sweeter than other beers as the yeast does not ferment the lactose added to the beer.
– Dark Licorne
This dark beer from Licorne follows the company's heritage, with a cryptic fragrance and delicate bitterness when you taste it. With each sip you take, you can taste caramel and coffee notes. As for the appearance, it is dark brown with a foamy head.
– Sumi Zest
If you're looking for high alcohol content, the Sumi Zest features an 11.5 percent alcohol content. The dark beer is made with orange zest and vanilla so that you can enjoy hints of citrus and orange as an aftertaste. It features a smooth taste, feeling refined with every gulp.
– Belhaven
The Belhaven dark beer is a diverse and vibrant Scottish ale with a rich and toasty taste. With a combination of vibrant hops, it feels great on the palate. You can enjoy hints of toffee and graham crackers as you drink this beer.
– Whistler Brewing Chestnut Ale
You can enjoy the taste of autumn with the Whistler Brewing Chestnut Ale, which combines a distinctive flavor of roasted chestnuts and vanilla notes. There is a blend of crystal malt and strong caramel, leading to a deep brown amber color.
– Sweet Baby Jesus Peanut Butter Porter
With an ABV of 6.2 percent, the Peanut Butter Porter from Sweet Baby Jesus is a fantastic dark beer. It gives a peanut butter aftertaste and scent and is excellent to try out if you want to expand your beer tastes.
– Keegan Ales' Mother's Milk
Keegan Ales' Mother's Milk is a sweet candy stout for those who want to have beer for dessert. It features a sleek and silky taste which goes well with fatty food like chicken and desserts.
– Negra Modelo
If you are serving Mexican food, then Negra Modelo is the best dark beer for your occasion. This dark lager features a crisp and slightly malty sweetness, a refreshing taste that balances well with spicy food.
– Rogue Chocolate Stout
You can enjoy the taste of chocolate with every sip of the Rogue Chocolate Stout, noticeable by the ebony color and a creamy head. Hints of earthy oats and rich chocolate truffle are evident in this beer.
– Doug Black IPA
Another black IPA on our list is the Doug Black IPA, with an alcoholic content of 7.2 percent. The toasty and easygoing taste, with citrus coming from the hops, is combined with malty foundation and chocolatey notes.
– Hacker-Pschorr Dunkel Weisse
The Hacker Pschorr Dunkel Weisse is often called a dark white beer ideal for cooler weather. The craft beer features banana notes and wheat sweetness. You will also enjoy the rich caramel taste combined with bread crust malt.
– Rogue Morimoto Black Obi Soba
This black ale offers flavors of pine and resin from the hops. This is combined with the slightly roasted chocolate flavors. You can enjoy the tastes of the Rogue Morimoto Black Obi Soba during the summer.
– Westmalle Dubbel
Last on our list is the Belgian-style dark beer, Westmalle Dubbel, with a dark and complex design. The dark color is from caramelizing candi sugar when brewing, and after fermentation, with fruity and spicy notes.
What Is a Dark Beer?
Dark beer is any brew that generally has a darker color, with a much darker roast that gives you hints of coffee, caramel and chocolate. Every beer from schwarzbier to stout can be classified as a dark beer as long as the color is deep.
If you've been drinking good dark beers, you know that they are full of complex flavors and depth with higher alcoholic and calorie content. They are also ideal for colder seasons since it warms up the body. While dark beer might not be the first choice for anyone, it is well-liked among enthusiasts that love to sip and savor their drink.
How Dark Beer Is Made
Dark beer is made like any other type of beer, which is with roasted malts. The difference here is that the malt is roasted darker in a dark beer, and the brewery will increase the number of dark malts in the wort. This will make the final result a deep beer and add complex flavors like chocolate, coffee and caramel.
The color of beer can also be darkened by putting it through a lengthier brewing process, whether by leaving the final brew to age for a while in barrels or letting it boil for a long time. Dark beer can be light (in terms of alcohol heaviness and not color), rich, malty and creamy, depending on how it's made.
The ingredients used in making a dark brew beer include chocolate, fruits, biscuits, coffee and nuts.
The lightest among the dark beers are porters and stouts, with their ABVs as low as 4 percent to 5.5 percent.
Keep in mind that while the color is a good indicator of whether it's a dark or light beer, what makes it a dark beer is the malt content.
Dark Beer vs. Light Beer
The main difference between dark and light beer is the malt content, as the former has a higher content than the latter. Light beer also has lower alcohol, carbohydrate and calorie content than dark beer. Those who drink light beer love it because it is less filling and intoxicating, allowing them to drink more without getting drunk.
Light beers are usually drinkable and refreshing, while dark beers are heavy and must be sipped rather than chugged down. If you like both light and dark beers, you can drink them based on the occasion.
Dark beers are ideal for indoor drinking during cold weather, while light beers are best for outdoor activities and feel refreshing whenever the weather is hot.
Types of Dark Beer
The dark beer category is pretty broad, and there are different beers underneath it. These are the beers that classify as dark.
– Stout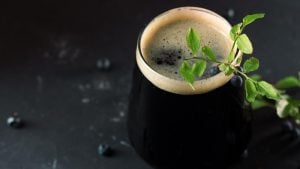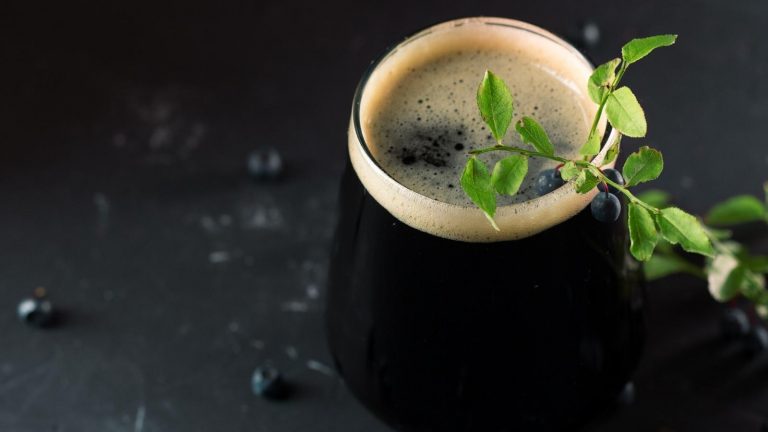 Even new beer enthusiasts know that stout qualifies as dark beer, as this is the most famous one of its kind. The popularity of stout started after the 16th century and has remained that way until now.
Although not all stouts are very dark, they are made with more roasted malts, water and yeast. There are different stouts ranging from Irish stout, which is the darkest, to the less dark ones.
– English Porter
Another one of the most popular dark beer choices is English Porter, with its roots tracing back to early England. It is also called a premium dark beer, and it doesn't seem to be losing its popularity any time soon.
– Schwarzbier
You might have also heard Schwarzbier as enthusiasts widely like this dark beer. This type of beer usually has a concentration of alcohol set at 4 to 5 percent. The diversity in flavors sets it apart from other dark beers, from chocolate to coffee.
– Dark Lager
These are lagers on the darker side and are very flavorful. This type of dark beer is made with roasted barley and hops for rich flavors.
– Munich Dunkel
The Munich Dunkel is one of the most delicious and drinkable dark beers out there. It consists of tasty ingredients that make it smooth on the palate and go down easy when you drink. It has a lower level of bitterness than other dark beers.
– Dark Ale
Dark ale is another English beer with a fantastic blend of hops, malts and yeast, giving off a brownish color. Dark ale usually has a fruity flavor and will be a great companion for nighttime drinking.
Dark Beer Food Pairing
Dark beers go well with roasted, smoked, barbecued and grilled food, spicy food, oysters, braised dishes, salty food, rich stews and chocolate desserts. It's always a good idea to make the beer you're drinking sweeter than the food for a good balance.
Final Verdict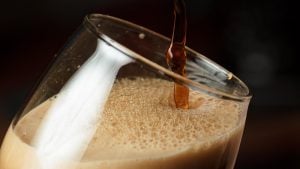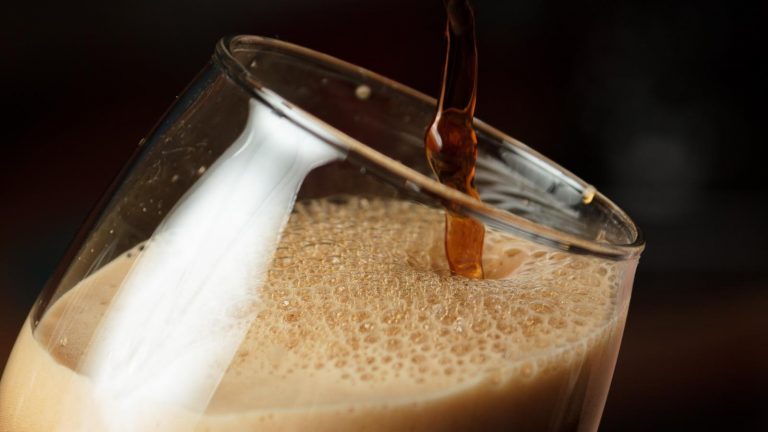 Now that we've compiled the list of the top dark beers, you can purchase the one that appeals the most to you and enjoy its taste. There's a wide variety of dark beers out there, so if you like the first one, you can get started with the second, and before you know it, you'll be an expert.
Dark beer is any brew that is darker, featuring hints of caramel, coffee and chocolate.
It is made with darker roasted malts and sometimes brewed for longer.
Dark beers have higher malt content than light beers.
There are different dark beers including stouts, porters, dark lager, dark ales and more.
The best dark beer on our list is the Deschutes Black Butte Porter.
Dark beers go well with a wide range of food, especially those that are roasted, smoked, barbecued or grilled.
Buy the best dark beer on our list and dive into this new experience!