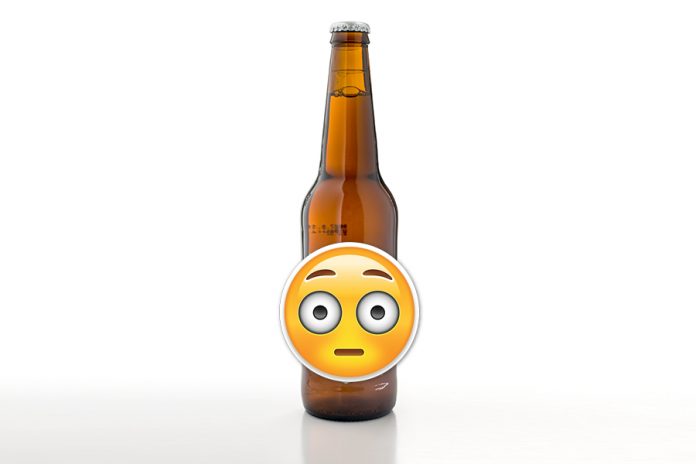 The topic of diversity in craft brewing, whether focused on the dearth of minorities working in the industry or beer names and labels many view as sexist, is a hot one of late.
The Brewers Association—the nonprofit trade group representing small and independent craft brewers—announced Wednesday that it will take several steps to encourage more diversity in the industry and to deter breweries from marketing their beers with names and labels that might be viewed as offensive.
The organization added two new lines to its Marketing and Advertising Code Wednesday, advising brewers that, along with avoiding advertisements that encourage things like underage consumption or drunk driving, their marketing materials should not:
contain sexually explicit, lewd, or demeaning brand names, language, text, graphics, photos, video, or other images that reasonable adult consumers would find inappropriate for consumer products offered to the public; or
contain derogatory or demeaning text or images.
The organization also announced that beers entered into its annual Great American Beer Festival and biennial World Beer Cup competitions would henceforth be subject to review by the newly formed Advertising Complaint Review Panel composed of three members independent from the beer industry with experience in law, marketing and academia (you can read about the panel and their qualifications using that link). Brands the panel finds fall outside the BA's advertising code will still be allowed to win the awards, but will be banned from using them in any brewery marketing (by putting the GABF medal on the beer's label, for instance) and will not have their names announced during award ceremonies.
"We wouldn't skip it; they still win the medal," says Julia Herz, the BA's craft beer program director. "They earned that medal or award. We will relay how they won that medal without announcing the brand name itself."
Herz says the BA is still working out the specifics of how offending winners would be announced, as well as debating whether beer labels that don't meet the code should also play a role in determining the announcement of awards.
"There's absolutely no black and white in this world, but we're confident that the panel represents a decent cross-section of what the average adult individual might potentially think when viewing that advertising or text or brand name or label," Herz says.
Another update to the BA's advertising code: Voting members who find another brewery's beer names or labels offensive now have the ability to ask the Advertising Complaint Review Panel for a weigh-in.
"There's now a complaint process, though we would expect the brewery member to have already tried to address the complaint brewery to brewery," Herz says.
If the panel is convened based on a brewery complaint, it will publish an evaluation of the complaint's merits on the BA's website, brewersassociation.org, and if it finds a beer does fall outside the terms of the marketing guidelines, Herz says the court of public opinion will potentially take things from there.
The BA also announced the formation of a new Diversity Committee chaired by Freetail Brewing Co. founder and CEO Scott Metzger, which Herz says will guide the organization as it attempts to make craft beer's products and jobs more accessible to women and racial minorities.
"One thing the diversity committee will potentially focus on is the creation of a scholarship, formed with board of director backing, to encourage a more diverse group of applicants into craft brewing community jobs," Herz says.
Latest posts by Beer Master
(see all)