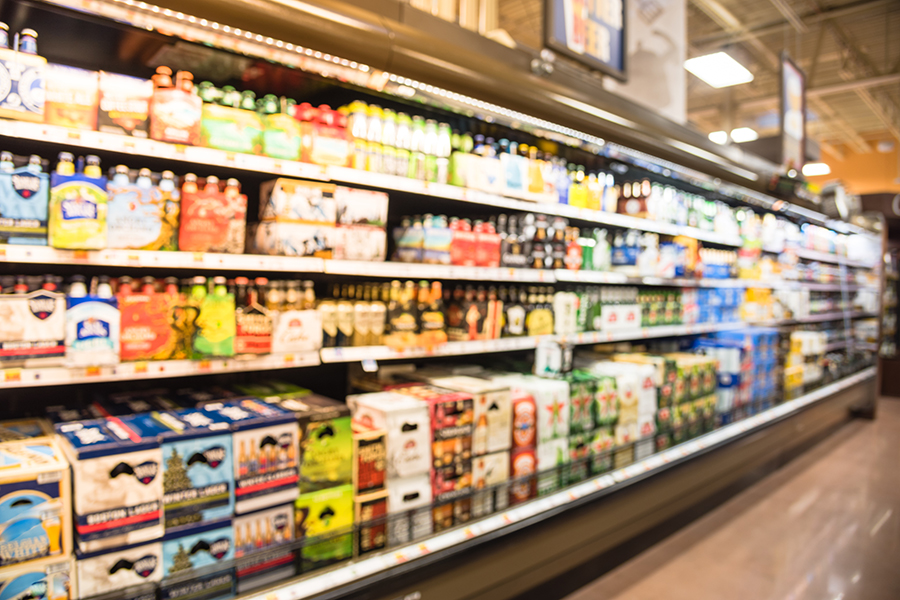 We've unearthed several trends this year, like year-round amber lagers and this summer's glut of coconut IPAs. The next big thing? 15-can packages.
San Francisco's 21st Amendment Brewery sells 15-can packs of its El Sully Mexican-style lager, Brew Free! or Die IPA and Hell or High Watermelon. Golden Road now has 15-packs of its Wolf Pup session IPA on the shelves. Southern Tier released a 15-beer variety pack in March. And other breweries boast even larger pack sizes: Oskar Blues sells canned 16-packs of Pinner IPA and Modern Times Brewery in San Diego distributes mixed 20-packs of its cans far and wide. Why are so many breweries competing in a space that for so long has seemed solely the realm of the world's largest beer producers?
The current trend in larger-size packs of cans can be traced back to Founders Brewing Co. and its All Day IPA, which launched in canned 15-packs in 2014 in order to differentiate itself in an increasingly crowded marketplace.
"The initial desire was more about getting into the can package, and the six-pack can to us was a little more commonplace," says Mike Stevens, Founders' co-founder and CEO. "We wanted to do something that would help us stand out with consumers and retailers. I would call it more of an attractor pack, just to capture some excitement and give the retailers something different to sell."
And capture excitement it did. According to Stevens, All Day makes up 53 percent of all 15-packs sold. It's one of the largest drivers of sales within the segment; while 15-packs produced by craft breweries currently make up about a 1.5 percent share of all craft beer sold, sales of the larger packaging sizes have grown at an 87 percent clip, according to Nielsen data from May. That growth has led Founders to shift more of its beers into the 15-pack format: Centennial IPA cans were moved from 12-packs to 15-packs in April, joining Azacca IPA, PC Pils and Mosaic Promise.
While Stevens stresses that All Day's continued success has more to do with the beer itself than the package in which it's sold, he does admit that the pack size and its placement does play a role. In choosing to sell All Day in 15-packs, decision-makers at the brewer recognized that the larger pack format would get the beer placed into "the well," the lower area of the coolers at supermarkets and other beer retailers in which you'll usually find 18- and 24-packs. Hardly any breweries outside of the large producers were competing on that level, Stevens says.
"Craft is going through a phase where there's a lot of infighting, but 84 perent of all beer sold is sold 12 feet down the aisle," he says. "So our strategy is: Let's start looking at that 12 feet."
But why have 15-, 18- and 20-packs caught on with consumers? Jeff Baker, education and training manager at Farrell Distributing in Vermont and co-host of the It's the Beer Talking podcast, thinks it has to do with rotation fatigue.
"My entire career in beer has been: try new things, try new things, try new things, around and around and around. It's exhausting," he says. "And I don't think I'm alone. I think people are getting tired. They want a standby and they want a good value."
The varying levels of quality among the many beers available to drinkers may also be playing a role, Baker says. "Consumers are starting to notice that a lot of new breweries don't have their quality control locked in. Now people have been burned a few times on their own experimentation. Sometimes you just want to drink a good beer and not have to worry about whether it's going to be good."
Perhaps the popularity of the 15-pack is a sign of an even more powerful trend: Drinkers are beginning to care less for the shiny and new and more for the low-cost and reliable.
Latest posts by Beer Master
(see all)