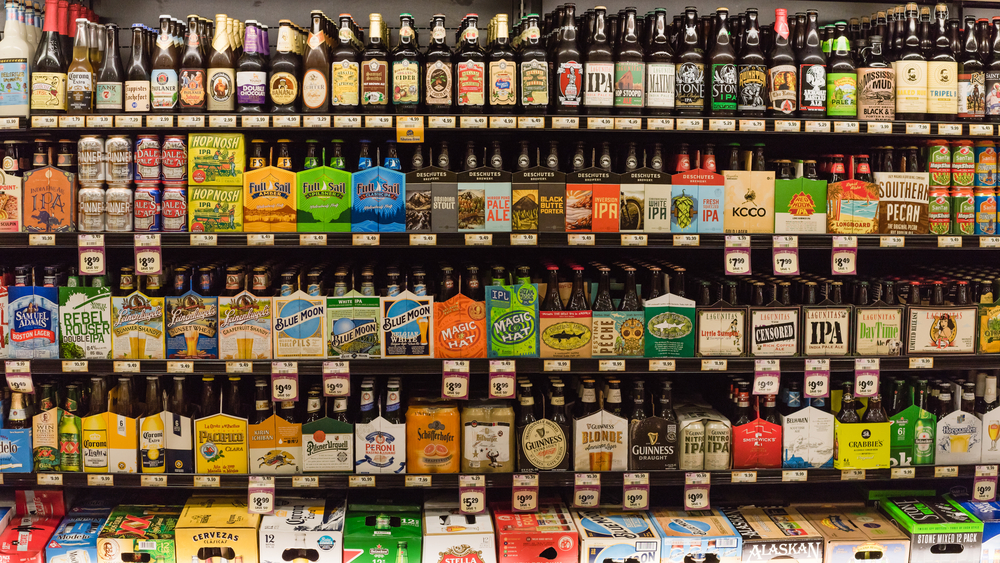 The Brewers Association, an industry group that represents craft breweries (read its definition of craft here), regularly hosts members-only webinars called "Power Hours" for the beer industry and media. (I know how much everyone loves webinars!) The Power Hour presentation last week was hosted by Dan Wandel, senior vice president of the Beverage Alcohol Market Insights Group for IRi, a market research company, and it included a torrent of data about beer sales, trends and purchasing behavior thus far in 2016. As consumers, we hear competing (and generally loud) narratives about the state of beer in 2016, so some of the data may help us better understand the trends and trajectory of our favorite beverage. Here are the points I found most salient, with a bit of commentary. Unless noted, "craft" here refers to IRi's definition of craft beer, which includes Blue Moon, Leinenkugel's, Shock Top products, etc.
Craft beer is experiencing its lowest dollar sales percentage increase since 2004 at 9.6 percent. 
This isn't great news, and Wandel noted that it's unlikely that craft beer will see double-digit sales growth by the end of the year. But, he cautioned, "Although we've hit turbulence, I don't think it's an appropriate time to talk about grabbing a parachute just yet." Craft beer sales in supermarkets are still growing, but beer faces competition. Competition comes not just from within the beer world, but from wine and spirits as well. [This statistic takes into account sales at multi-outlet stores, convenience stores and supermarkets, not taprooms, restaurants or bars.]


12 of the top 16 best-selling new beers in supermarkets had a flavor element to them. (see above)
Flavor rules. Yes, there were a fair amount of flavored malt beverages and hard sodas in this top 16 list, but New Belgium's Citradelic Tangerine IPA and Sam Adams Rebel Grapefruit IPA cracked the top five, too, and Ballast Point's Pineapple Sculpin IPA made it to the top 10. The takeaway: Fruit-flavored IPAs dominated among new beers on shelves.
The top 3 new craft breweries in terms of dollar sales in supermarkets come from Texas. (see above)
Shout out to Austin Beer Works, Live Oak Brewing Company and 8th Wonder Brewery, who represented the top 3 new craft beer brands (in terms of dollar sales) that entered supermarkets in 2016. Texas, which is a giant state, has been underserved in terms of beer for years. Tides are changing. Rounding out the top 5 are Cleveland, Ohio's Platform Beer Co and Jackson, Wyoming's Melvin Brewing Company.
More than half of all consumers across age groups say they make alcoholic drink purchasing decisions based on quality, not price. 
This is great news for anyone who likes drinking tasty things. That means that the best-tasting beer (or spirits or wine) wins, no matter whether it's a Millennial, Gen X-er, Baby Boomer or senior citizen doing the buying. The majority of consumers will still make a choice to pay a premium for a better product; though the 42 percent of Millennials who choose price over quality should remind breweries and retailers that a $16 bomber isn't easy to swallow.
The top 5 fastest-growing markets for craft beer sales are San Diego, Detroit, Los Angeles, Baltimore/DC and Chicago. (see above) 
San Diego's always been a beer haven, but it's great to see less-traditional beer markets of Detroit and LA in the top 5. The pioneers are still thirsty, and the rest of the country is only getting thirstier, too. All graphs courtesy of the Brewers Association/IRi presentation. 
Latest posts by Beer Master
(see all)