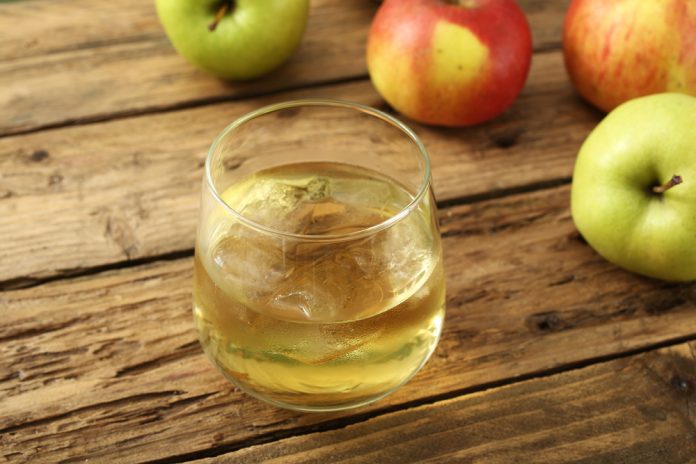 This week, I've had the pleasure of attending CiderCon 2016 in Portland, Oregon. It's the largest annual conference for cider makers; think Craft Brewers Conference, but for the apple crowd. I've heard competing claims recently about cider's growth as a category—it's slowing down, it's growing, it's the hottest beverage out there. A few numbers I've picked up over the course of the conference have helped sort fact from fiction:
More than 1,000 people attended CiderCon this year from 44 states and five countries, making it the largest CiderCon ever. (For perspective, Craft Brewers Conference attracted about 11,000 attendees last year.) The best-represented states at CiderCon are Oregon, Washington and California. Forty-two percent of attendees said this was their first CiderCon, and approximately 20 percent of total attendees said their cideries are still in the planning stages.
According to a presentation given by Jon London, head of marketing for Boston Beer Co.'s cider division (Angry Orchard), cider volume grew 12 percent in 2015 (selling 30 million cases compared to 4.2 million cases in 2009). He acknowledged that growth slowed in the second half of 2015 ("Cider hit a little bit of a blip in the past few months") but said he doesn't think this necessarily reflects a long-term slowdown.
Also according to London's presentation, there are 18 million total cider drinkers in the U.S. in 2015, compared to fewer than 5 million just four years ago. They generated $1 billion worth of retail sales in 2015.
If all hard cider sales were grouped together and compared to beer, they would be the second-most successful beer category behind IPAs and ahead of seasonals. Grocery stores are carrying 65 percent more cider SKUs (stock keeping units, basically an inventory tracking code) than two years ago.
Jon London says he assumes a 15 percent growth rate for cider over the next five years, which would put cider at 2 percent of beer sales by 2020.
Nat West of Reverend Nat's Hard Cider led an interesting discussion of the effects of craft beer on cider; one surprising stat to emerge from that presentation: According to Nielsen grocery data, 85 percent of all cider sold in grocery stores is packaged in 12-ounce bottles, and 12 percent is packaged in cans. So while you might buy a 750mL, corked and caged bottle of fancy estate cider at your local bottle shop, that's definitely not what's dominating at the grocery store.
CiderCon continues through Saturday, so expect even more cider updates from us in the coming weeks and months, and drop us an email or leave a comment if there's an aspect of cider you're especially curious about.
Latest posts by Beer Master
(see all)