Strongest Beer in USA: A Quick Guide to the Highest ABV Brews
Strongest beer in USA are the ones that run high on their alcohol content and give the drinkers a great buzz. America has an endless number of strong beer styles, thanks to the advance and experiments of craft breweries.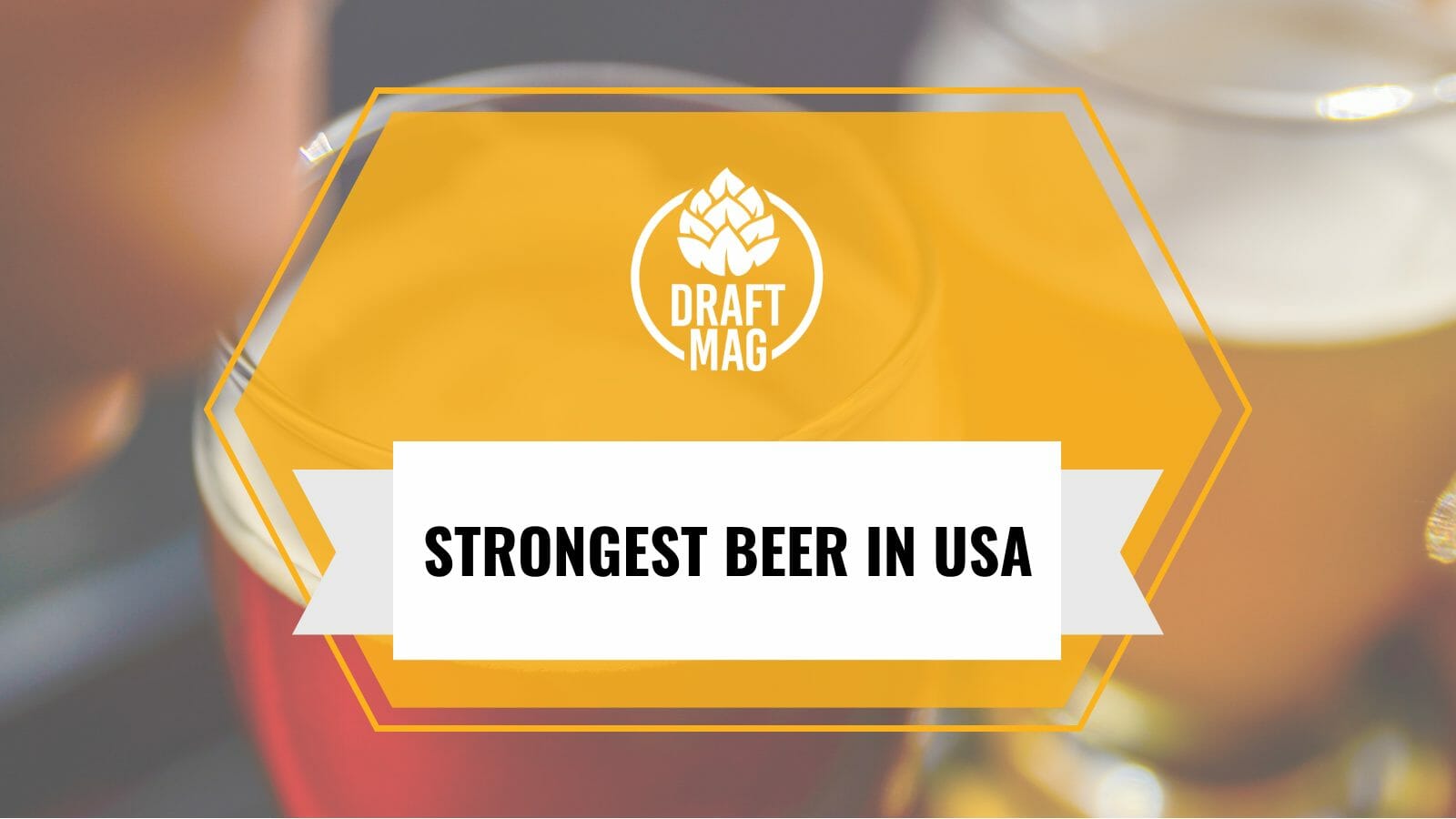 Come join us as we do a deep dive into a comprehensive list of strong beer varieties from the U.S. that are an adventure to drink.
The 10 Strongest Beers in USA
America has strict alcohol policies in many states, which curbs the ABV percentage of many beers. But some breweries are still doing great experiments with high alcohol content and great tastes in their craft beers.
Most of these strong beer options in the USA are from local craft breweries and may not be available in retail stores across the nation, so if you want to try out the beers on this list, we recommend you travel a little for them, but don't worry as they are all worth it!
– Samuel Adams Brewery's Utopias
This particular American strong ale is known as the strongest beer in the USA, making it one of the most popular craft beers with a very high ABV. This beer is specially aged in a mixture of wine and spirits barrels, creating a unique flavor profile. This beer has very subtle taste notes and can almost be drunk like a good quality cognac or port wine.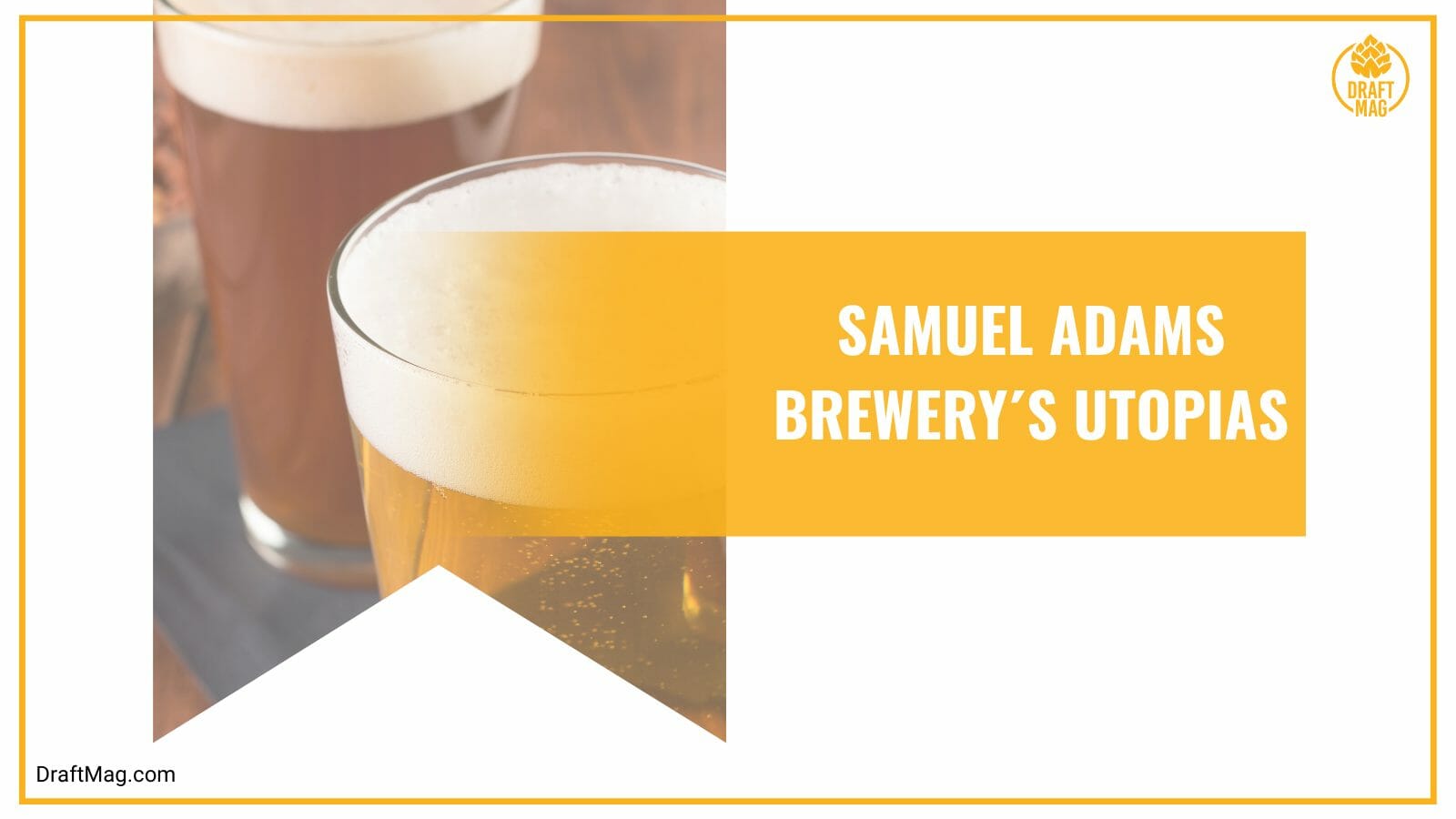 This brewery is actually famous for strong craft beers. They were one of the pioneers to start making strong beers in America. They created a 17.5 percent Triple Bock back in the 90s and became an instant hit in the market. Since then, many flavors have changed, but they still make some of the strongest beers in the country.
Their brewery is located in Massachusetts, and they brew their beer on-site. Some of the best batches of this beer are said to have been stored and aged for more than one or two decades to bring about this unique flavor. This strong ale has a slightly fruity, mildly sweet, and subtle malty taste. The most significant taste and aroma come from the wooden barrels they are aged in. Each barrel is exclusively sourced, which is this beer's USP.
– Hair of the Dog Brewing Company's Dave
Type – Old Ale
ABV – 29 percent
This beer is one of the strongest craft beers in America. This beer won the Best Beer prize at the 1998 Toronado BarleyWine Festival. The taste of this beer is aged and subtle, and it almost tastes like a fine scotch. The smell of the alcohol is strong, with a smooth taste of roasted coffee and a tobacco-like aroma.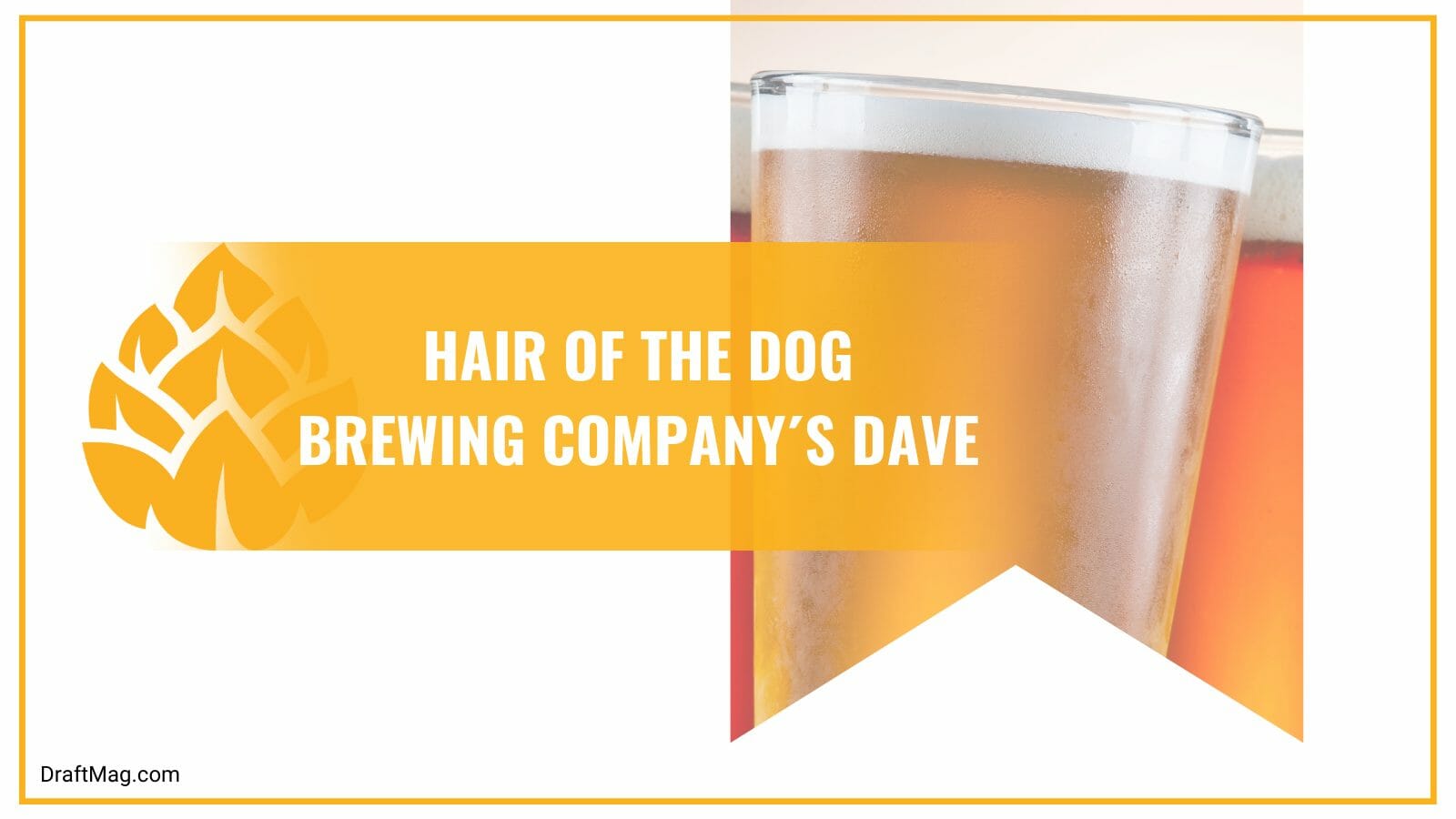 It also has subtle taste notes of dry fruits and has an overall smooth and sweet taste. It has a medium body and crisp finish with a lingering smoky taste on the tongue. Though this beer has been discontinued, one can only hope this beer is brewed again and revived by the brewery.
This beer became so popular within a short period of time that it won first place at the 1998 Toronado BarleyWine Festival. This is an experimental beer that was made with a unique technique. The brewmasters used to freeze 300 gallons of brew in three different stages and get around 100 gallons of the final Dave beer.
– Dogfish Head's 120 Minute
Type – Double Indian Pale Ale
ABV – 18 – 20 percent
This DIPA is a double-hopped beer; hence the bitterness is quite high at a whopping 120 IBU. It is continuously hopped during the brewing process and later dry-hopped with multiple aromatic hops. But this is also an exclusive beer brewed only a few times every year, making it a hard-to-find brew. But if you check their schedules beforehand, you can get lucky.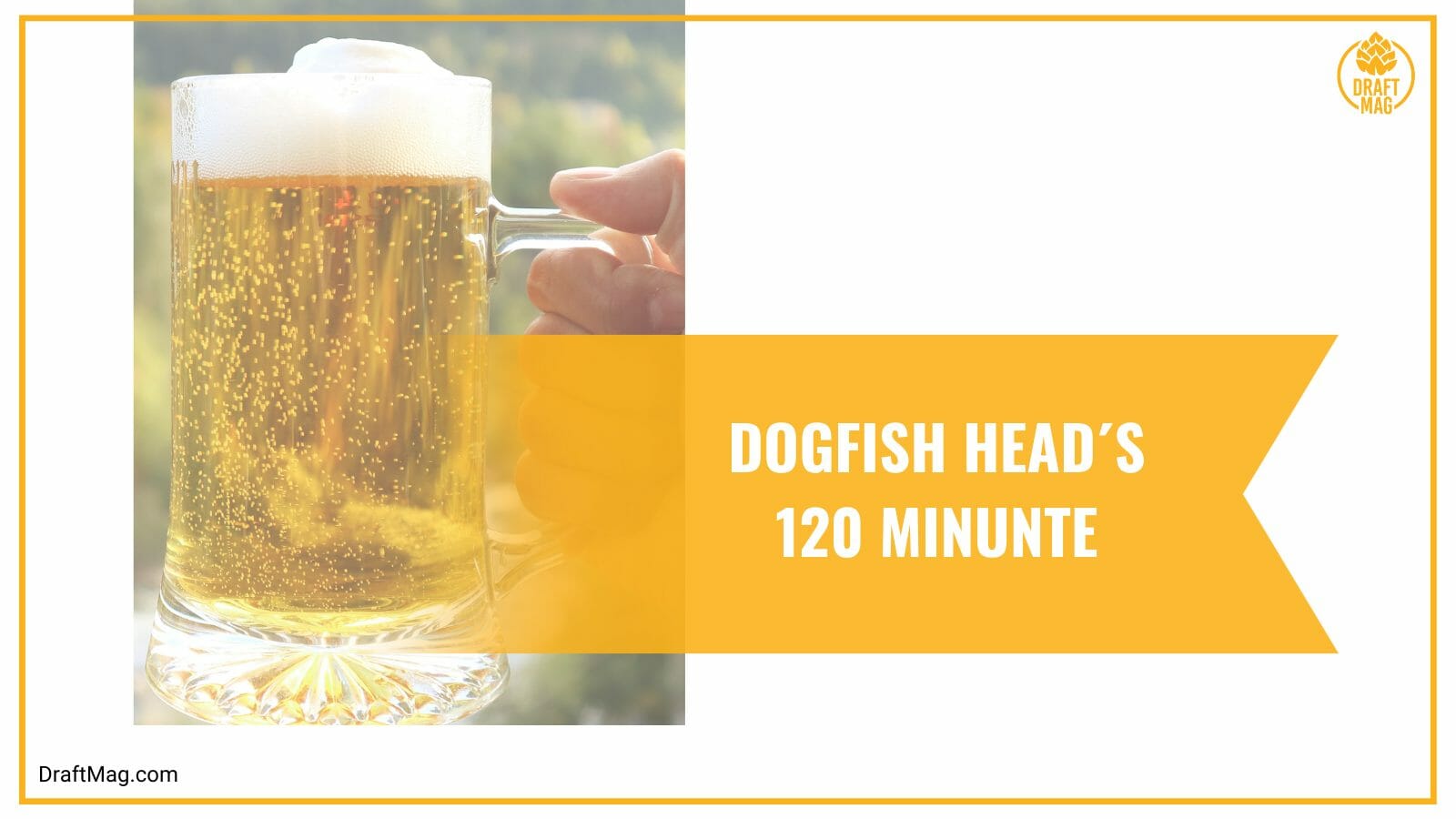 The 120 Minute IPA has a sweet, sour, and citrus aroma, which gets mixed with the floral and earthen smells of the various hops. The floral smells almost make it smell like candy. The overall taste is very hoppy and resin-like. Since the bitterness is very strong, it can linger on the tongue for quite some time.
This beer is also barrel-aged but only for about two months. They also have some flavor notes of roasted caramel and vanilla and pair very well with all kinds of roasted and smoked food products. It also has taste notes of toffee and has a dark copper color. When poured, it forms a thick foamy head with good retention. There is also a medium lacing around the glass.
– The Bruery's Black Tuesday
Type – American Imperial Stout
ABV – 19.5 percent
The Black Tuesday is a strong stout beer among the many ales we talked about. This stout is barrel-aged and has a very luxurious taste of toffee, maple syrup, bourbon, and dark chocolate. The overall taste is almost like a dark chocolate dessert with a bitter and dense flavor profile. This beer almost tastes like sherry, can be sipped on for a long time, and has a mildly sweet finish.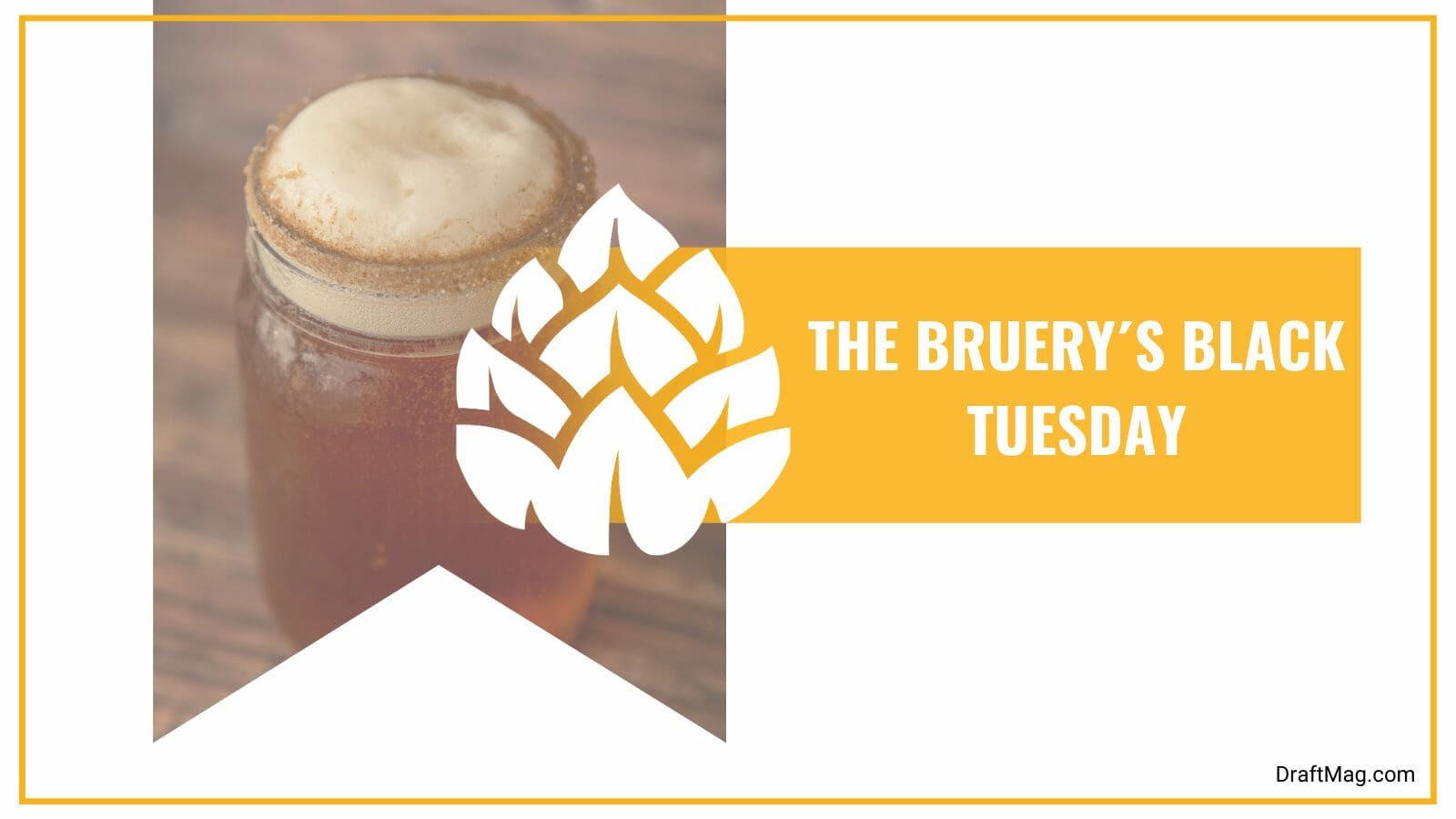 The brewers make only one exclusive batch of this beer every year. Thus, it would help if you planned beforehand to get your hands on a glass. This also has subtle taste notes of vanilla, caramel, roasted and toasted malts, burnt wood, and anise. The overall taste is very subtle, bitter, and sweet at the same time. The flavor of alcohol is not very pronounced, but it should still be consumed with care since it is a very high ABV.
– Avery Brewing Company's Rumpkin
Type – Pumpkin Beer
ABV – 18.53 percent
The Rumpkin beer is one of the most fun and bold beer brews that you will come across on this list. It is a pumpkin beer brewed with roasted pumpkins and spiced with nutmeg, ginger, and cinnamon sticks. They are stored and aged in old rum barrels, bringing a rich and dense flavor in the pumpkin brew. The pumpkins are locally sourced from a farm nearby; hence, this beer has a very rich and fresh flavor profile.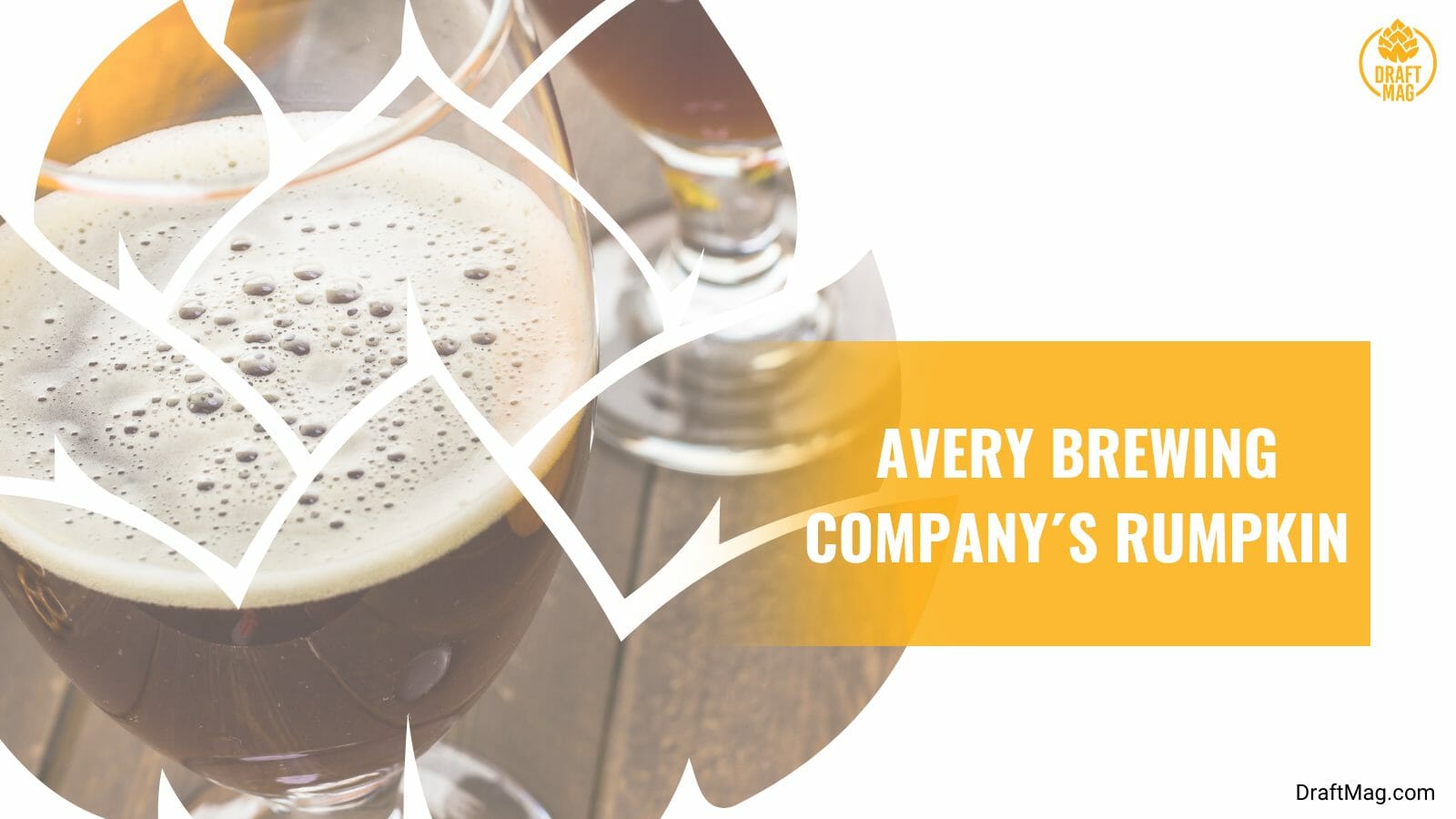 They also have taste notes of roasted oak wood and candied molasses. This beer has an opaque color and a creamy and hazy look. This has very mild oxidation, which can be missed by some. The overall taste is sweet and spicy with a very creamy smooth finish. Since this beer flavor is quite different and dramatic and has a very holiday feel, it has mixed reviews among beer lovers.
– The Bruery's Chocolate Rain
Type – American Imperial Stout
ABV – 19.6 percent
The Chocolate Rain beer tastes exactly as the name suggests. This might be a strong beer, but it is sweet and chocolatey and makes for a great dessert. It has a subtle combination of flavors, ranging between sweet vanilla and dark chocolate pods. This beer also has a very pungent smell, which can be a little strong for some beer lovers. The overall taste and smell of the beer contain hot bourbon, cacao nibs, black cherry, toasted oak, vanilla bean, burnt coffee, toasted oak, and caramel.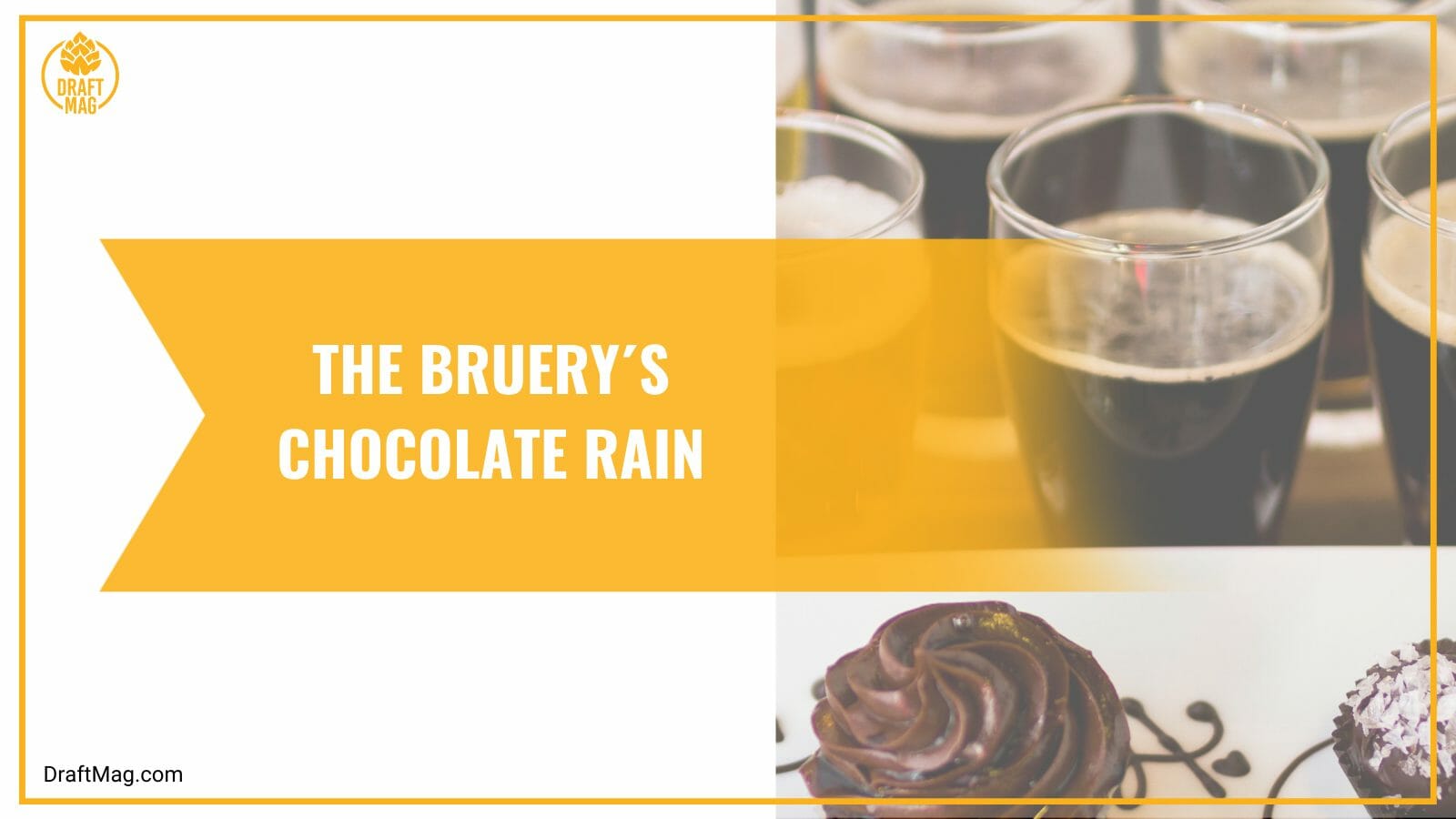 This beer is also aged and stored in The Bruery's exclusive brewery. It is only available for public consumption once every year. If you want an exclusive bottle of this beer, it is a wise idea to register beforehand.
The taste of the barrel-aged wood is quite well pronounced in this beer and pairs nicely with the overall sweet and bitter taste. Since this beer tastes like a dessert, it can be very easy to drink, but it is advisable to drink it slowly because of the high alcohol level.
– Dogfish Head Craft Brewery's Higher Math (20th Anniv. Edition)
Type – American Strong Ale
ABV – 17 percent
The Higher Math beer was an exclusive batch of beer produced in 2015, but to date, it is one of the strongest beers in the country. This beer was a way of showing tribute to the Belgian ale brewing style. It had mixed aroma notes of cherry, pineapple, esters, and subtle notes of cocoa.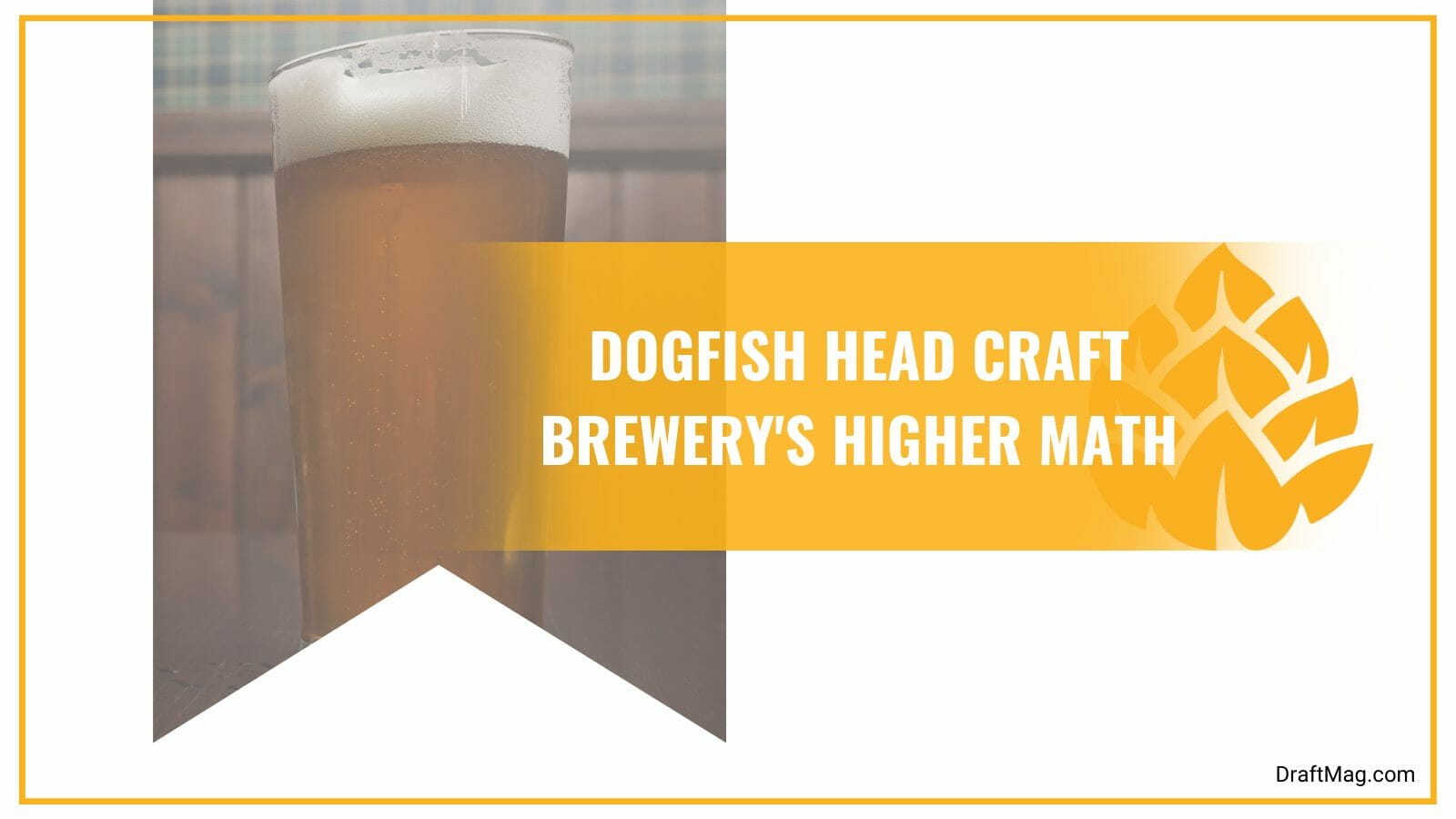 This beer tastes like sweet cherries, malty grains, and bitter and dark chocolate. This helped this beer form the most subtle balance of flavors between sweet, fruity, bitter, and malty flavors.
This beer had a very strong alcohol level, leaving a warm and sweet lingering effect on the tongue. When poured, it has a color resembling deep brownish red. Though this beer has now retired, there is still a chance for it to get rebrewed on any special occasion of this brewery.
– DuClaw Brewing Company's Colossus
Type – American Strong Ale
ABV – 21 percent
The Colossus is one of the most exclusive strong ales from America. Every year the brewers only release one batch of this exclusive beer. This beer is sweet and has subtle taste notes of fruits like apples and multiple grains. They use a blend of three different grains to get this dense and surprising range of flavors. This beer is malty, hoppy, sweet, and spicy at the same time.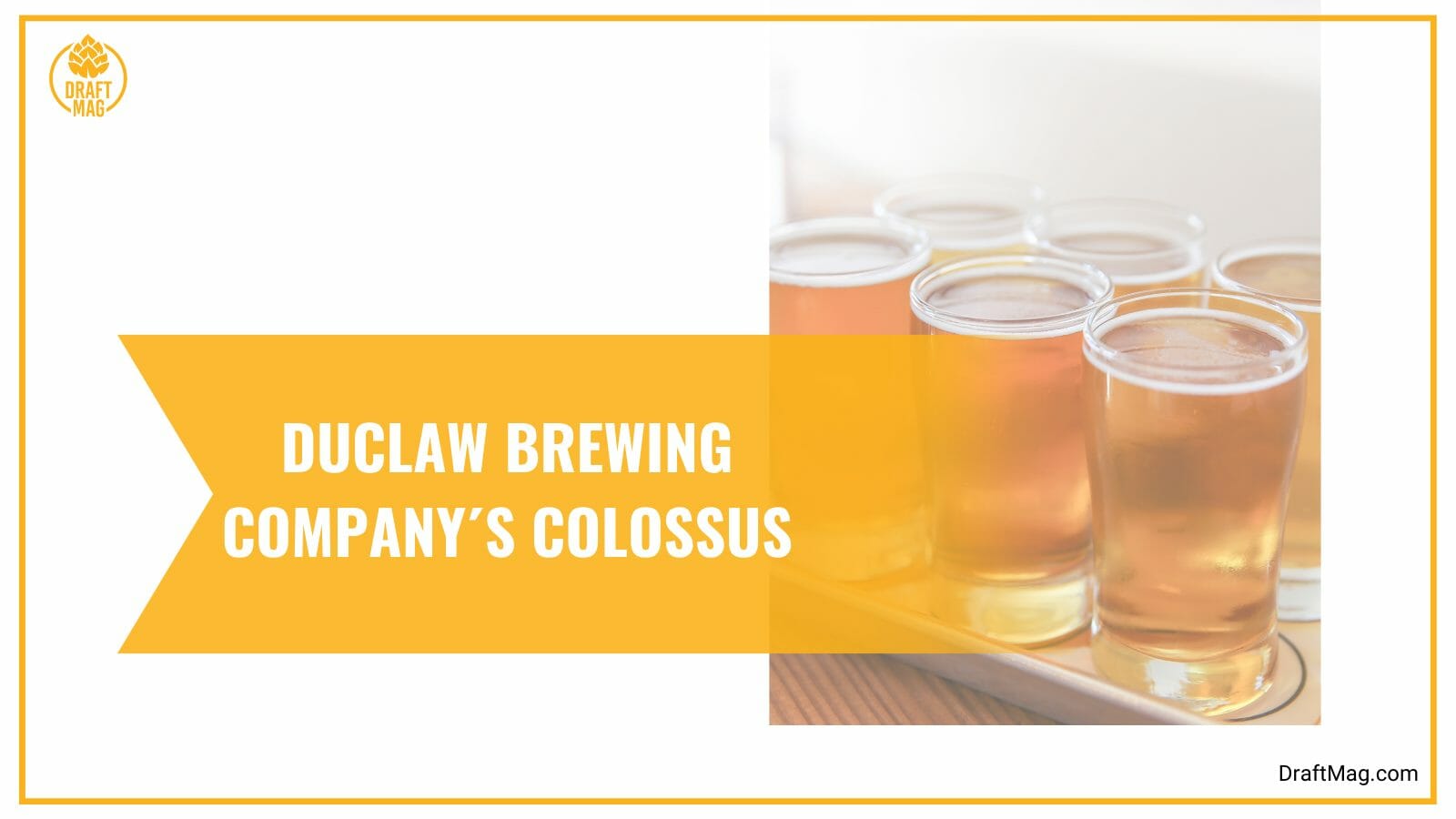 Besides the apple flavor, this beer also carries subtle notes of fruits like grapes, figs, dates, raisins, cherries, and plums. This beer has a full body and a very dark color which ranges from dark orange to dark brown.
– LagerHaus Grill & Brewery's 44 Magnum
Type – American Strong Ale
ABV – 22 percent
The 44 Magnum is aged in barrels for more than nine months and has a very woody and smoky taste and smell. They brew this beer with an exclusive English high-gravity yeast, which is the secret behind their high alcohol quantity and great taste. This beer is very heavy-bodied and tastes like figs and black grapes.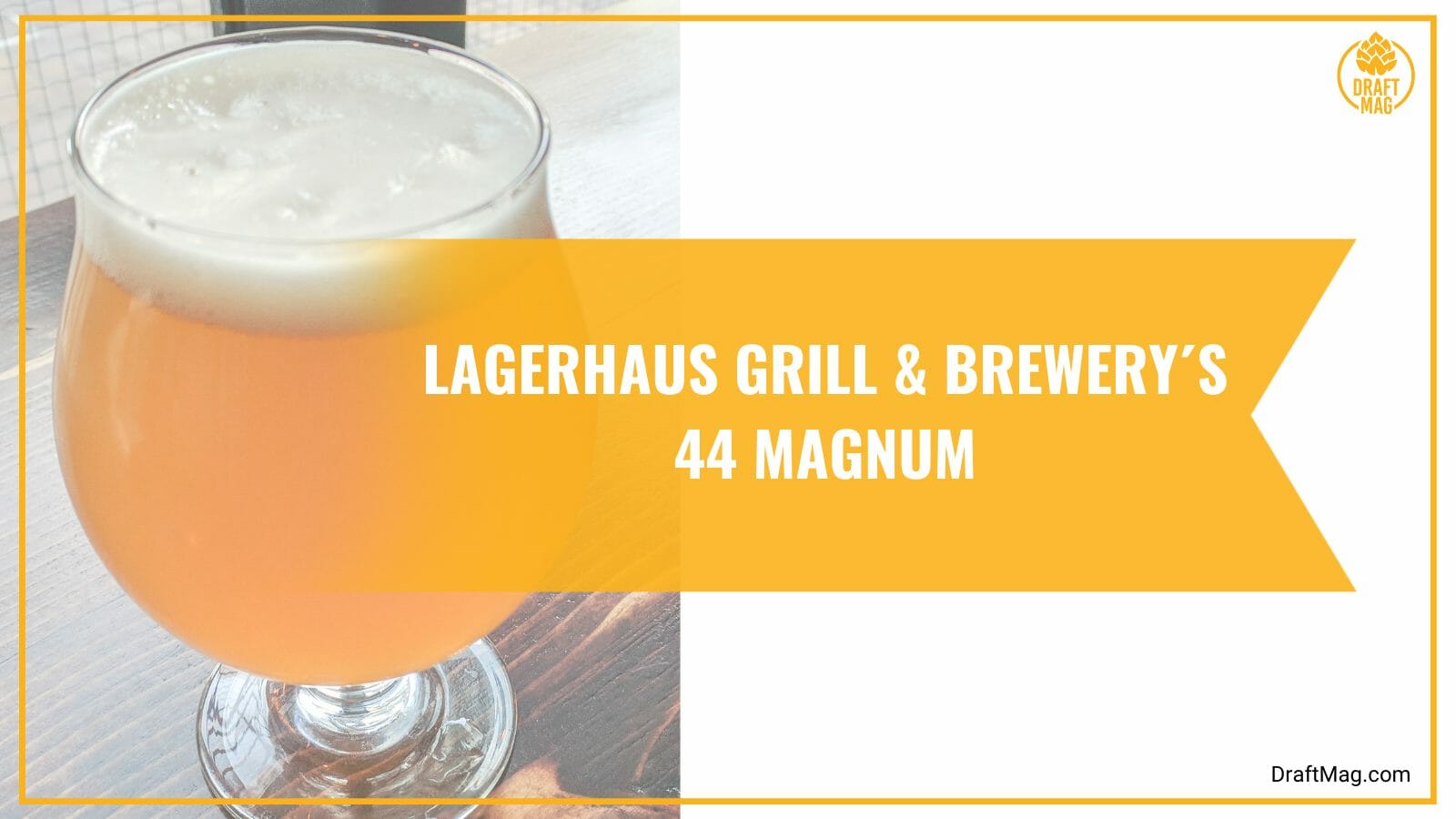 The overall taste is sweet and smoky. It has a molten copper look which has a very royal finish. The smell and taste of alcohol are quite strong, and it can be a hard drink for some people. When poured, this beer has no head or exclusive lacing characteristics. The color resembles molten copper and can range to a dark ruby hue.
– Barbarian Brewing's The Reserve Morrigan
Type – Barrel Aged Imperial Stout
ABV – 15 percent
The Reserve Morrigan beer is said to be as deadly and tasty as its name. This beer was named after the Celtic goddess of war and death herself and paid tribute to her through its exclusive taste. It tastes of roasted caramel and bitter and burnt sugar. There are also bitter taste notes from the exclusive hops used. There is also a very subtle taste of vanilla and lingering fruity flavors.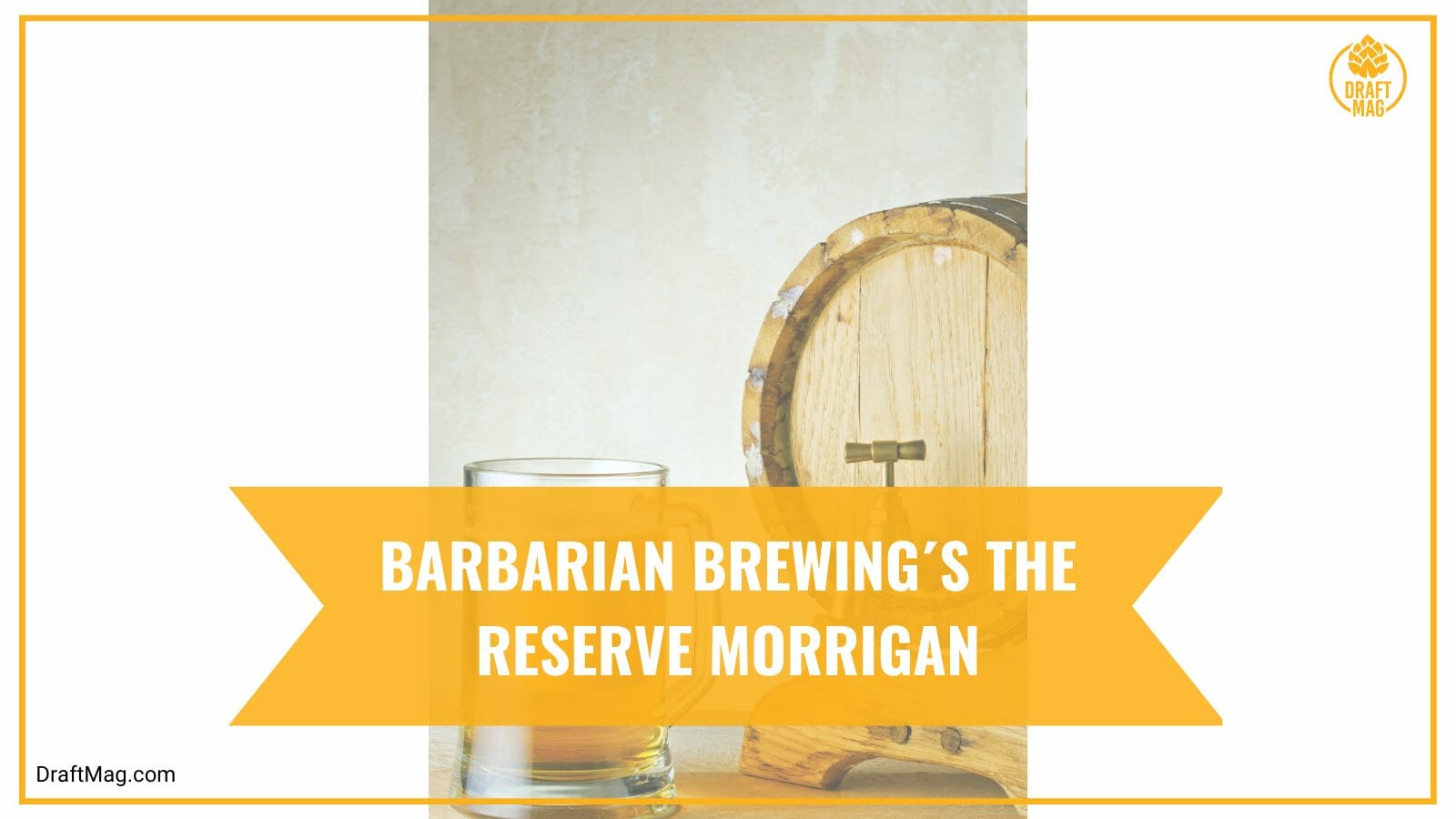 This beer is also barrel-aged and hence has the subtle essence of the oakwood barrels it is stored in. It is also very dark in color, ranging between dark brown and can even be almost black, and it also has a thick foamy head when poured. The almost brown foam head has good retention.
Conclusion
In the guide above, we learned about many high ABV beers from the USA, so before you shop for these beers and taste-test them, here is a quick recap of the highest alcohol content beers.
In America, Samuel Adam's Utopias is popularly known as the strongest beer. However, Hair Of The Dog Brewing Company's Dave beer actually has the highest ABV.
Most of the strongest beers in the USA are mostly intense American ales. This is mainly because lager in itself is a light beer; hence most brewers prefer to experiment with ales to create strong beer varieties.
Some of the other strongest beers after the two mentioned above are Dogfish Head's 120 Minute, LagerHaus Grill & Brewery's 44 Magnum, DuClaw Brewing Company's Colossus, and more.
Due to various alcohol laws across the country, many of the strong beers we mentioned are available only in their respective craft breweries. If you want to indulge in drinking them, you must visit their brewpubs or taprooms.
There are multiple strong American beers that have been discontinued due to various reasons, but other new options are coming up every day.
Strong beer lists may be fun to read and fun to drink, but it is always advisable to drink with care. Since they are all very strong drinks, they can get you drunk pretty quickly.