Best Stout Beer: What Are the Best Stout Beer Options for You?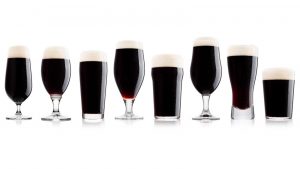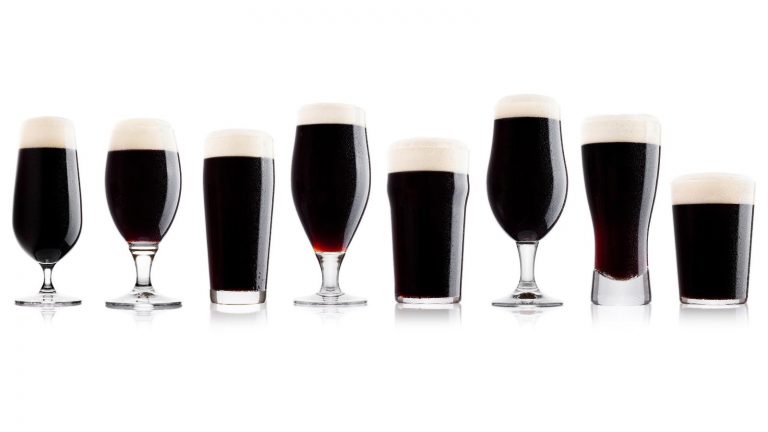 The best stout beer is that which gives a great mix of rich roasted flavors and incredible mouthfeel. While many beer drinkers think that drinking stouts should only be done during the winter or fall, we think not. No matter the season, there is always a stout beer to delight your buds.
In this article, we take a look at the best stout beers you should try.
Best Stout Beers: What Is the Best Option in Each Category?
Regardless of the substyle of stouts you want to try, there is always something to savor. These are the best options for you to try.
Best Overall Stout: Maine Beer Co. Mean Old Tom Stout
This brewing company is more renowned for expansive IPAs and pale ales. However, it also adds a soft touch of dark beers and stouts. The Mean Old Tom is a beer masterpiece that comes with bold and balanced dark chocolate and rich coffee flavors. The oat also lends it a silky mouthfeel, with the hops supplying moderate roasted bitterness.
It is a classic stout – balanced, dry and bitter. The brewing of this beer includes its aging on vanilla beans, adding a slight touch of earthy spiciness instead of the typical sweetness. Its 6.5 percent alcohol content and an IBU rating of 24 make it a balanced, nice-to-taste stout beer.
Best Irish Stout: Guinness Pub Draught Stout
This stout is a widely consumed dark stout beer worldwide, arguably topping the list. This legendary offering from Guinness results from its seamless mix of low alcohol and balanced bittersweet flavors. Its ABV is just 4.3 percent, which is incredible for a draught beer of its class. It gives a dark, roasted aroma with some creamy tinge.
The malty sweetness and hoppy bitterness combine with coffee and chocolate notes, while the roasted unmalted barley involved in its brewing pushes out the roasted flavor. The overall palate feel is creamy, smooth and balanced.
Best American Stout: Deschutes Obsidian Stout
This stout beer showcases the classic American stout characteristics. Deschutes Obsidian Stout perfectly combines the complex flavors of roasted coffee, caramel and chocolate with soft notes of dried figs and black licorice. In addition, it exhibits citrusy flavors and aromas of pine resin, thanks to the inclusion of American hops.
Despite its 6.4 percent alcohol content, it tastes bigger than the regular stout, evoking espresso, alcohol and dark fruitiness. You might consider the Deschutes Obsidian Stout slightly less sessionable due to its roast character and fairly high bitterness of 55 IBU.
Best Milk Stout: Left Hand Brewing Co. Milk Stout Nitro
Chocolate, subtle coffee and brown sugar notes highlight the flavors of this beer. The creamy beer gives a beautiful cascade to build a thick, tight head. The roasted malt character is strong, with the sweet, creamy lactose always showing. There is a bit of malt complexity due to the coffee and chocolate notes.
The Milk Stout Nitro also gives a soft touch of bitterness with an IBU of 25 to balance out the sweetness. Its 6 percent ABV also helps you to enjoy the alcohol feel of a regular beer. Overall, it is a mix of pleasant chocolate milk, black licorice, mild earthiness and a very sweet lactose aroma.
Best Oatmeal Stout: Velvet Merlin Oatmeal Stout
This Firestone Walker offering comes with a great combination of hazelnut and cocoa powder flavors, while its roast coffee character intermingles with vanilla and toasted pecan notes. This award-winning stout is medium-bodied with an under layer of hops and a spicy aroma. It could be the smoothest oatmeal stout in town, and the velvet in the name is there for a reason.
The large amount of oats used in its brewing creates the incredible silky texture you feel on your palate. The Velvet Merlin oatmeal stout has flavors and a mouthfeel that perfectly complements each other.
It is not too sweet or bitter, making it a great choice in various conditions. Its ABV of 5.5 percent ensures that you enjoy the stout beer without getting drunk.
Best Imperial Stout: AleSmith Brewing Co. Speedway Stout
Imperial stouts are popular for their sky-high alcohol content and brooding complexity, and the Speedway Stout is no different. Its 12 percent ABV and 70 IBU rating are class highs. It is ominous, combining a pitch-black appearance with chocolate and roasted malts flavors with supports of dark fruit, caramel and toffee notes.
Despite the beer's intensity, this imperial stout has fine carbonation and a creamy mouthfeel to give a smooth stout with surprisingly easy drinking. A good dose of locally roasted coffee in each batch of this stout enhances its drinkability and exudes its dark chocolate flavors.
Best Coffee Stout: Stone Xocoveza Stout
Roasted malt and roasted coffee beans seem to fit together perfectly. Xocoveza stout pours as a deeply rich, opaque brown beer with a typical stout head. Its aroma is a bit complex, giving a mix of chocolate, coffee and light roastiness. The spicy elements of cinnamon, mild chili and nutmeg also play a role in its aroma.
Xocoveza also gives a creamy and smooth mouthfeel, with a plush feel on your palate. The full-bodied beer makes it even plusher, showing slight bitterness underneath. This "mocha" beer is just delicious, and you may want to make it your new winter favorite. Its 8.1 percent ABV makes it excellent for celebrating the holiday season.
Best Barrel-Aged Stout: Goose Island Bourbon County Stout
Goose Island Company continues to produce the best bourbon barrel-aged stouts available today. This stout gives an aroma of bourbon, tobacco and char, with added chocolate and light vanilla notes. While the bourbon barrel is still there, it is second fiddle to the chocolate.
The bourbon is more present in the taste than in the aroma. This Bourbon County Stout is a full-bodied beer that pours dark opaque brown with a thin, creamy head. It also has subtle carbonation together with a thick mouthfeel. The 14.4 percent alcohol content gives this stout a warm alcohol finish.
Best Stout Beers: What Are the Other Options To Consider?
There are some other good stout beers you can drink aside from those discussed above.
They include the following beers:
– Sierra Nevada Stout
The Sierra Nevada is popular for its classic pale ale offering. However, it would be nice to try the stout beer whenever you get the chance. This style-defining American stout has flavors of cocoa and hops, with an assertive and roasted nature. It has an ABV of 5.8 percent and is an enjoyable stout beer to try.
– New Holland Brewing Co. The Poet
This award-winning oatmeal stout is a classic, one of those beers that put the brewer in the spotlight. It has a deep and expansive malt presence with smoky, chocolate and coffee flavors. The oats in this beer bring out its creaminess and softness – a complete representation of balance in oatmeal stouts. Its 5.8 percent ABV allows you to reach for another tasty can.
– North Coast Old No. 38 Stout
The Old No. 38 Stout shows exactly how a dry stout should taste like. It is a beer similar to Guinness, and it is popularly dubbed a "Dublin Dry Stout." Despite having a dry style, it has excellent substance with a great mix of dark chocolate and coffee flavors. It glides smoothly down your palate with an alcohol content of 5.4 percent.
– Barney Flats Oatmeal Stout
Oatmeal stouts can be some of the most complex beers in the range, and Barney Flats is one such beer. It combines dried fruitiness with rich chocolate flavors to make it one of the best stout beers on the market. It has an ABV of 5.8 percent and a bit of everything to make it difficult to categorize. Regardless, you will enjoy this beer.
Best Stout Beers: What Are the Various Types of Stout Beers?
The different categories of stouts include the following:
– Irish Stouts
Thanks to the renowned Guinness brand, these are probably the most popular stout beers. An Irish stout presents as a dark-colored, medium to full-bodied beer. It consists of heavily roasted malted barley as well as unmalted barley.
The roasted unmalted barley is crucial in the brewing of Irish stouts because it gives almost zero sugar. Thus, the resulting beers are not as sweet as other types of stouts, relying more on the malted grains.
Like many other stout beers, Irish stout also contains low carbonation levels. Many of them have creamy textures and traces of hoppy, fruity flavors.
In some cases, the moderate hoppy bitterness may prevail. These stouts also contain a noticeable dry malt profile with flavors of chocolate, coffee and toasted bread. Their dry and roasted flavors cause them to match perfectly with many chocolate-rich desserts like souffle, meatloaf, fresh oysters, etc. Top examples of Irish stouts include Guinness Draught and Murphy's Irish Stout.
– American Stouts
American brewers are popular for giving beers their unique features. American stouts perfectly show this with these beers blending the traditional bodied nature with heavy malt profiles typical of European stouts.
The inclusion of moderate to high levels of American hops further distinguishes this category of stouts. They are also usually slightly boozier than the Irish stouts. These beers generally contain low to moderate chocolate, roasted coffee and caramel flavors. This flavor mixes with the hoppy fruit delight of citrus and pine resin.
Hops bitterness in American stouts is moderate to high. Therefore, they are ideal with coffee cake, grilled lamb meals and moderately spiced meat. Common examples of American stouts are Deschutes Obsidian Stout and Sierra Nevada Stout.
– Milk Stouts
This stout category is becoming increasingly popular among American beer lovers and others worldwide. Adding lactose sugar makes milk stouts sweeter than every other stout category. Hence, the name – sweet stouts. However, the sweetness is not over the moon; it only balances out the bitterness of the dark malts.
Their silky sweet flavor profile can range between a slightly sweeter taste than Irish stouts and similar sweetness as chocolate milk. Irrespective, milk stouts still have strong malt profiles balanced by moderate hops bitterness.
You should expect flavors of dark coffee, sweet chocolate, vanilla and burnt sugar from these stout beers. Thus, they are best taken alone or with hearty barbecued or hotly spiced meats. Left Hand Milk Stout is a popular example of a milk stout.
– Oatmeal Stouts
As the name suggests, oatmeal stouts have oats added to their recipe. The oats give these beers their nice creamy texture with some richness that evades the bitterness from the roasted barley grains. The oats also increase the beer's body without increasing sweetness. Therefore, these stouts sit between Irish dry stouts and milk stouts in terms of sweetness.
This way, they are perfect options for beer lovers who want stouts with a more balanced nature. Oatmeal stouts present with hoppy fruit flavors and moderate hoppy bitterness balanced with strong malt profiles. Thus, you have pronounced flavors of caramel, coffee and chocolate.
For food pairings, oatmeal stouts match best with fresh oysters, rich chocolate desserts and sweet red meats. Common examples of oatmeal stouts include New Holland Brewing, The Poet Stout and Firestone Walker Velvet Merkin.
– Imperial Stouts
Imperial stouts are often quite different from regular ones as they are heavier and boozier. Most times, they surpass an ABV of 10 percent. Their hop content is also heartier, increasing their bitterness by some degree. This category of stouts represents perhaps the most flavorsome and richly attributed stout substyle.
Their typical examples are usually the thickest, darkest and most strongly flavored. Imperial stout has its roots in Europe – Russian Imperial Stout. However, American brewers are fond of experimenting with this stout, adding very high doses of native hops for exquisite flavor and thick texture.
Such brewing balances the sweet malt profile with strong coffee and dark chocolate flavors against moderate to high hop bitterness and fruit flavors. They are intensely flavored, full-bodied beers. Thus, they are fit for serving with grilled steak or strong blue cheese. An example of a good imperial stout is the Surly Darkness Stout.
– Coffee Stouts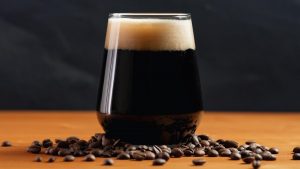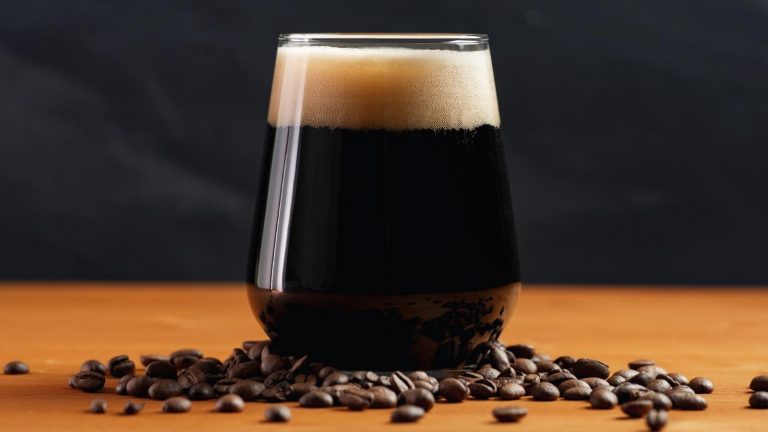 The general flavor of stouts is coffee-like, which stems from the dark roasted grains. Brewers now add coffee directly to the recipes to amplify the already-present coffee flavor. The coffee flavors in these beers can vary greatly, depending on the method used in incorporating the beer.
Likewise, different coffee types also offer different flavors.
Brewers may age coffee stouts directly with roasted coffee beans or add coffee to the fermentation or boil. Some make a "cold toddy," while others add cold-brew coffee into the finished beer. Regardless of the method used, the coffee complements the malt's roastiness. A good example of this is Schlafly Coffee Stout.
– Oyster Stouts
These are a little more difficult to come by and quite expensive. One of the major ingredients in producing these beers is oysters, resulting in a stout that balances the traditional creamy stout sweetness with oysters' salty freshness. Most examples of beers in this class are medium to full-bodied, and they usually have a strong malt profile.
The oysters' moderate hoppy bitterness and saltiness complete the tasting notes, putting them on the sweeter side of stouts. Thus, they are excellent choices to have with fresh oysters, creamy fish chowder or fish and chips.
– Barrel-Aged Stouts
These stouts are now quintessential in American craft breweries. The difference is in the name – the stout is aged in barrels initially used as bourbon barrels. Brewers have also experimented with other barrels such as rum.
The base beers are usually bigger stouts. This helps to ensure that the barrel flavors do not overpower the original stout flavor. With barrel-aging, no beer seems to be off-limits. Examples of barrel-aged stouts include Goose Island Bourbon County Stout and Founders KBS.
A Quick Overview of Stout Beers
Stout beers are boldly flavored ales, which means they are brewed with top-fermenting yeast. However, their small portion of the malt bill largely defines them.
These beers are some of the darkest, heaviest and richly flavored beers in the market. Despite being so little, the dark malt imparts deep-roasted coffee and chocolate flavors on stout beers.
These beers can be characterized as medium to full-bodied beers. They have an overall light hops character and lighter carbonation levels. You can find stouts with alcohol contents by volume as low as 4 percent and as high as 20 percent. The flavor profiles can also range from light malty flavors to heavy, boozy tasting notes.
These features give an extensive range of beers in the stout category, with many diverse sub-styles.
FAQ
What characterizes a good stout beer?
A good stout beer is characterized by its dark color, roasted malt flavor, and full-bodied texture, with notes of chocolate, coffee, and sometimes even a hint of smoke.
What is the most popular Imperial stout?
The most popular Imperial stouts include Founders KBS, Goose Island Bourbon County Brand Stout, and Evil Twin Brewing's Even More Jesus.
What makes a beer a stout?
A beer is considered a stout due to its use of roasted barley, which gives it its distinct flavor and dark color. Stouts are typically fuller-bodied and have a higher ABV than other beer styles.
Conclusion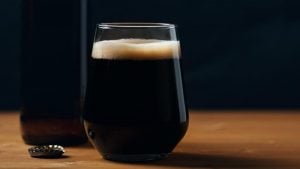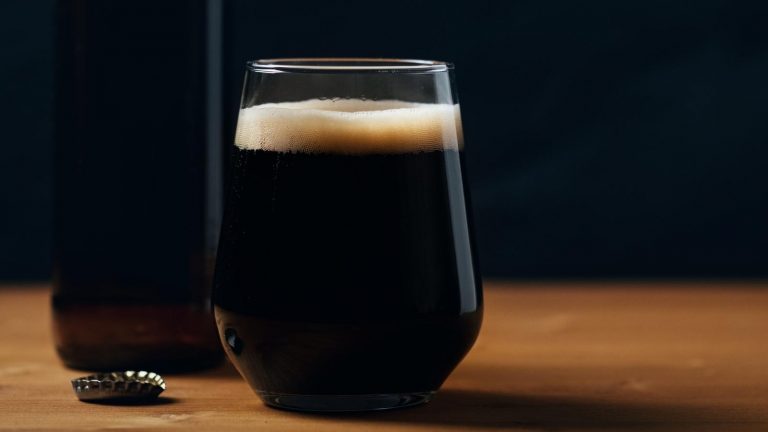 When you look at this list, you will notice that an incredible number of stout beers are available, but not all of them would be ideal for your consumption as they may be too bland or overly sweet. In this article, we discussed the best stout beers you can find.
Let's sum it all up.
Stout beers are medium to full-bodied beers brewed with top-fermenting yeast to give rich, heavy and dark flavors.
Stouts can have an alcohol by volume (ABV) as low as 4 percent and as high as 20 percent.
The different sub-styles of stout beers include Irish, American, Milk, Oatmeal, Imperial, Coffee, Oyster and Barrel-Aged Stouts.
Each of the stout sub-styles has many beer examples under them.
The overall best stout beer is the Maine Beer Co. Mean Old Tom Stout.
Other excellent stout beers in different categories include Guinness Pub Draught Stout, Deschutes Obsidian Stout, Left Hand Brewing Milk Stout Nitro, Velvet Merlin Oatmeal Stout, Speedway Stout, Xocoveza Stout and Bourbon County Stout.
Some other honorary mentions are Sierra Nevada Stout, The Poet, Old No. 38 Stout and Barney Flats Oatmeal Stout.
The best stout beers in this article take all stout categories into account, including stout beers for beginners, so go through it and give one (or more) of them a shot!