Best Chocolate Stouts: Delicious Mix of Alcohol and Chocolate Flavors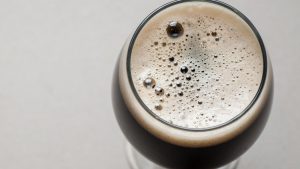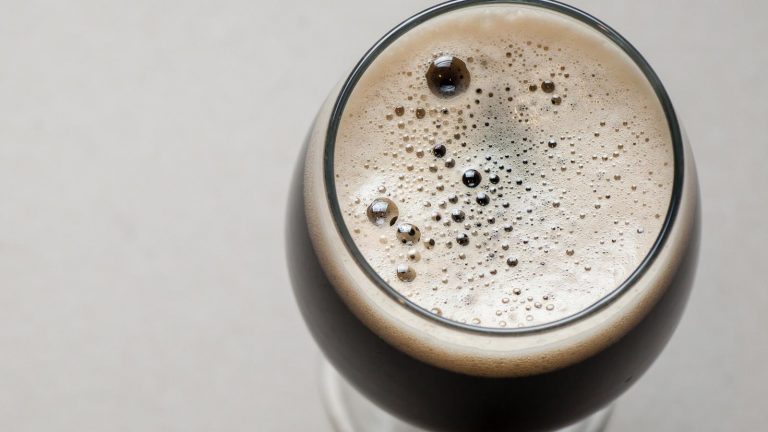 Some of the best chocolate stouts in the market include real chocolate or its extracts to produce that unique flavor you enjoy.
If you have not tried them, you are in for a treat!
The list below reveals some of the more popular chocolate stout beers around together with an analysis of what this craft beer tastes and smells like.
Best Chocolate Stouts In The Market
Below are the 15 best chocolate-flavored beers in the market for you to check out the next time you are in the liquor section of the store.
Omnipollo Aon Pecan Mudcake
This chocolate stout offers an ABV of 11 percent, which is on the higher side of the spectrum. Those looking for beer that tastes like chocolate but with high alcohol content will appreciate this brand. Expect to pick up notes of the astringency of the hops, roasted barley, and caramel.
The silky textured beer starts with sweet notes before tapering to the bitterness of the hops. If you enjoy beers with a big personality, the Omnipollo Aon Pecan Mudcake is one of them.
The Bruery Chocolate Rain
Enjoy this decadent beer brewed together with cocoa nibs and vanilla beans to elevate the flavor. This is a high alcoholic beer with a 20.2 percent ABV. Compared to the rest of the market, this brand has managed to find a balance between good flavor and high alcohol content.
You would not even know it had such a high alcohol content because the alcoholic taste is not strong. Notes prominent to the nose and tongue would be bourbon, vanilla, toasted malt, and barrel. Keep in mind that it is not too sweet and it comes in a sizeable 750ml bottle to share with friends.
Rogue Double Chocolate Stout
The Rogue Double Chocolate Stout features roasted barley, Chocolate and Munich malts, honey, and yet more chocolate to provide a distinct flavor and aroma. Before you even pour out the beer, you can perceive the strong chocolate aroma.
This nine percent ABV chocolate stout has won several awards, the recent one being in 2018 for Best of the NW region in the US Beer Tasting Championships.
Although it has a rich chocolate flavor, it is not overly sweet; the Cascade Hops balance the sweetness with slightly bitter undertones.
Monsieur Gordo Choconut
This is another 9.4 percent ABV beer but it presents notes of coconut that go well with the chocolatey taste. The medium body beer has an IBU rating of 27 with cream and caramel flavors; therefore, it strikes a good balance. Your tongue will taste sweetness before ending in a mild bitterness that is reminiscent of dark chocolate.
Rogue Chocolate Stout
The reputable brewery, Rogue Ales has been around since 1988 and they present you with another award-winning beer. The Rogue Chocolate Stout doesn't have a very high alcohol content; it offers a nine percent ABV. This beer received a gold award in the 2018 Barcelona Beer Challenge so you have proof that the beer is worth a go.
Moreover, you get roasted barley and cacao notes with a bittersweet aftertaste on the tongue. It is a creamy medium-bodied stout that would be ideal for those looking for pronounced notes of bitterness.
Young's Double Chocolate Stout
Made by the Eagle Brewery, Young's Double Chocolate Stout is delicious and rich in flavor. This 5.2 percent ABV beer smells like dark chocolate but the scent is not too pronounced. The flavor profile hints at notes of coffee, dark chocolate, and subtle bitterness from the hops but nothing earth-shattering.
This beer tastes like chocolate and is considered to be a mild chocolate stout in terms of alcohol content. You can try this mild chocolate stout if you are just delving into the world of stouts for the frist time. Then, you can go ahead and move on to the big league with chocolate stouts above nine percent ABV.
Perennial 17
If you are looking for a chocolate stout with a bit of a twist, consider Perennial 17. This beer features mint perfectly balanced with the cacao nibs and chocolate malts.
The subtle minty flavor of the beer is an acquired taste for some, so if you are an adventurous fan of mint choc-chip ice cream, try out this beer to see what you think. This chocolate stout offers an alcohol content of 10 percent, which makes the drink suitable for chasing away the cold as winter draws to an end.
Samuel Smiths Organic Chocolate Stout
This chocolate stout's brewing process includes specialized hard water that has been running underground since 1758. The five ABV beer features organic malted barley, cocoa extract, hops, and cane sugar to give milk chocolate and delicate coffee flavors. If you are inclined towards the sweeter side of chocolate stouts, this beer is a good option because the bitterness of the hops is subtle.
Great Divide Mexican Chocolate Yeti
If you have some smoky beef and leek stew around, the Great Divide Mexican Chocolate Yeti will be a great pairing. The beer features a variety of spices such as vanilla and notes of coffee for a mild sweet taste. Also, its 9.5 percent ABV goes down smoothly giving off malt sweetness that is not overpowering.
Yuengling – Hershey's Chocolate Porter
The Yuengling Hershey's Chocolate Porter comes from America's oldest brewery's collaboration with Hershey's and many enjoy it. This light chocolate stout has a low alcohol content of 4.7 percent, which is suitable for light drinkers.
The 10 IBU beer is not bitter to the taste but rather slightly sweet with smooth chocolate tones. It has no overly complex flavors so beginner chocolate stout drinkers will find it appealing compared to the heavier brews.
Kentucky Breakfast Stout
Featuring chocolate and notes of coffee, the Kentucky Breakfast Stout offers 12.3 percent ABV. The stout has noticeable bitterness thanks to its 70 IBU but it is not so intense as to make you wince.
Moreover, it has a distinct dark chocolate/bourbon smell and taste paired well with highlights of roasted coffee. The stout is easy to drink thanks to its silky medium body and fair levels of carbonation.
pFriem Mexican Chocolate Stout
This is an 8.1 percent ABV beer with an IBU rating of 45 that is popular with many craft beer lovers. The stout is mostly sweet but you will pick up some bitterness from the Cascade and Chinook hops.
You will also pick up chocolate notes in the flavor and aroma together with hints of vanilla, nutmeg and cinnamon to balance everything out. If you are looking for a chocolate stout that balances the bitterness and sweetness well, this is the one to try out.
Southern Tier Choklat
Southern Tier Choklat offers delicious caramel notes, vanilla, chocolate, wood, and dark chocolate hints that linger on the tongue. The drink is mostly sweet with a delicate bitterness rising from the roasted malts and hops.
It has a silky medium body with medium carbonation that makes it easy to drink and while it is a 10 percent ABV beer, the alcoholic taste is hidden well. This chocolate stout is a perfect winter companion because it is sweet and presents enough alcohol to keep you warm.
Prairie Bomb
This is an imperial stout with a unique coffee and chocolate blend that is well balanced. The 13 percent ABV stout hails from the Prairie Artisan Ales and it comes in 12oz bottles for easy purchase.
This chocolate stout is not only sweet but is also a bit spicy thanks to the ancho chili peppers used. Beyond that, Prairie Bomb is a thick, sweet, and spicy drink with hints of coffee, vanilla, and cacao that make it an ideal dessert beer.
Mexican Chocolate Stout- Copper Kettle
The Mexican Chocolate Stout by Copper Kettle was among the brewery's first-produced beers, and it won a gold award in the 2011 Great American Beer Festival. This stout presents an alcoholic content of seven percent which is not very high but it is enough to give you a decent buzz in the case that this is what you're looking for.
Chocolate Stout Beers: What Are They?
Chocolate stouts are beers with a distinct chocolate flavor. Moreover, they are craft beers that utilize aromatic dark malt acquired through the process of roasting.
The grain undergoes roasting until it turns the color of chocolate to produce toasty and rich nutty flavors. Brewers may also add cacao nibs, actual chocolate, or chocolate flavoring to enhance the taste profile.
An interesting fact about chocolate-flavored beer is that it might be thousands of years old. Traces of chocolate used in brewing is traceable as far back as 1150BC in Central America. They used fermented cacao seeds to brew beer and the discovery of theobromine in ancient pots and drinking vessels found in Puerto Escondido proves this.
The Mayans and the Aztecs also integrated chocolate into their brewing and culinary processes. In the modern world, brewers typically add chocolate extracts to brown ale, chocolate porters, and stouts.
– How Does Chocolate Flavored Beer Taste and Smell Like?
Every dark chocolate beer brew, depending on the ingredients will present different aromas and flavor profiles; however, you should be able to pick out cocoa bean/chocolate flavors, tart cherries, some astringency due to the hops.
When you take a sip, the beer's body is silky and smooth urging you to take another sip. This craft beer is not too bitter sitting between 15 and 40 IBU, and it pairs well with raspberry tarts, goat cheese, and venison mole among others.
– Chocolate Flavored Beer: How Much Alcohol Do They Contain?
Between 2.5 and 12 percent, because the alcohol content in a beer depends on the brewing process. Brewers who add more sugar to the brew in the form of liquid malt extract, dextrose, brown sugar, or honey give the yeast more food to produce more alcohol.
If you choose to brew at home, do not put too much sugar, as this will cause overproduction of alcohol that kills the yeast before fermentation is complete.
Most of the brands in the market range between five and nine percent ABV. However, they are those who would appreciate the distinct flavor and buzz found in chocolate stouts over 10 percent ABV.
– Calorie Count for Chocolate Stouts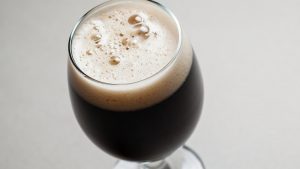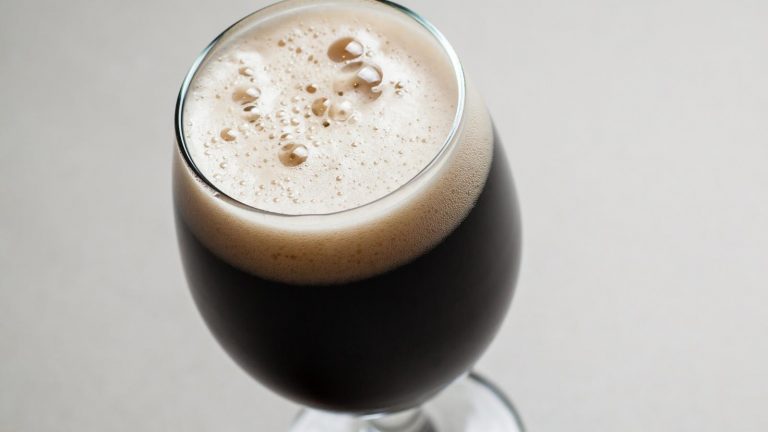 Per a 12oz bottle, you are looking at between 180 and 350 calories. The difference in calorie count stems from the brewing process. The more sugar and carbohydrates in the brewing process the more alcohol produced and thus more calories.
A bottle of 10 percent ABV possesses more calories compared to a five percent ABV chocolate stout.
Check the nutritional facts on every can or bottle you purchase if you don't want to take in too many calories. Exercising will help you keep off unnecessary weight and permit you to enjoy your beers regularly.
FAQ
Are chocolate stouts sweet?
Chocolate stouts can have varying levels of sweetness, depending on the specific recipe. However, they typically have a rich, chocolatey flavor and can sometimes be on the sweeter side.
Are milk chocolates used in making chocolate stouts?
Milk chocolate is not typically used in the brewing process of chocolate stouts. Instead, dark chocolate or cocoa powder is commonly used to impart the chocolate flavor.
Does Guinness make chocolate stouts?
Guinness does make a chocolate stout called "Guinness Foreign Extra Stout," among others.
Key Takeaways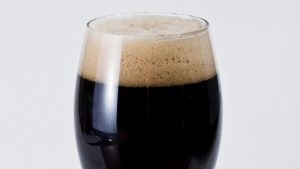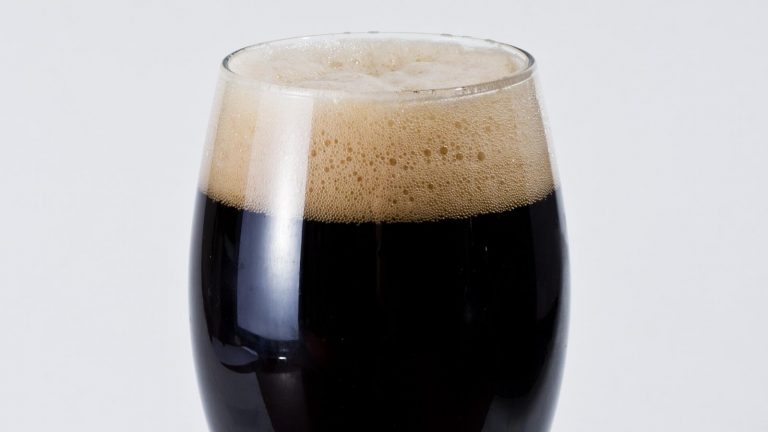 Chocolate stouts are increasing in popularity as millennials become interested in craft beers. Although there are various brands offering chocolate flavored beer, there is still more room for experiments, which has become apparent from the chocolate stout brand list that we featured above.
Furthermore, these are the main points that you can take away from our articles:
Chocolate flavored beer has been around since ancient civilizations
While some brewers may feature real chocolate in the brewing process, most use chocolate extracts or cacao nibs
It is possible to get high alcohol content chocolate stouts as well as milder ones
Some of our favorite chocolate stout beers that are also some of the most popular ones are: Omnipollo Aon Pecan Mudcake, The Bruery Chocolate Rain, Rogue Double Chocolate Stout, Rogue Chocolate Stout, and many more that we featured above
Finding the brand you like takes time, so be patient and have fun by trying our recommendations
Some people find it hard to imagine alcohol and chocolate mixing so harmoniously, but as hundreds of chocolate craft beers prove, the match is made in heaven!