Lumberbeard Brewing Review: A Guide to Delicious Hops in Spokane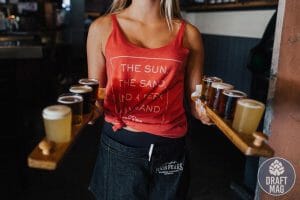 If you're considering visiting breweries in Washington State, Lumberbeard Brewing is always a top choice. The craft brewery is relatively new in the city but has quickly become one of the most popular, contributing greatly to the craft scene.
From their hoppy ales to the chocolatey stouts, there's a lot you can enjoy when you visit Lumberbeard Brewing for your beer experience. This review will cover all you need to know about Lumberbeard before visiting.
Lumberbeard Brewing Co Review
– Overview
Before we begin with the detailed review, here is a quick overview of the important details regarding this brewery:
Address 
25 E 3rd Ave, Spokane, WA 99202, United States
Hours
Monday-Thursday 3-9 pm
Friday 1-10pm
Saturday 1-10pm
Sunday 1-6 pm
Tours
No
Most Popular Beers
Hop Crisp, Flavor Nuggets, QED, Lumber Punk, Campfire Snack
Prices
$2 – $6
Growlers
16/32 ounces
Food
Bring your own
Kids/Pets
Both are allowed
AC
Yes
Parking
Opposite the brewery
Bathrooms
Clean with hand washing station
– Beer Selection
Lumberbeard offers its visitors a wide range of beers, with some popular favorites being their hoppy IPAs. The brewery also has a good selection of dark beers like stouts, especially those with unique flavors. Although the tap list is constantly changing, some popular beers are mainstays, and you can always find something for you.
Here's what's on tap now at Lumberbeard Brewery.
Upscale 2022: 4.5 percent ABV
Hop Crisp: 5.7 percent ABV
LGR SZN: Czech Pils: 4.9 percent ABV
Lake Beer: 5 percent ABV
Lovely Haze: 8.5 percent ABV
Batch 1 IPA: 6.3 percent ABV
Flavor Nuggets V8: 6.8 percent ABV
Thunderskunk (2022): 7 percent ABV
Party Pants: 4.8 percent ABV
So Easy Hazy Pale Ale: 5.5 percent ABV
QED: Ales for ALS: 6.5 percent ABV
Hop Choppin: Brewer's Favorite: 6.5 percent ABV
Mosaic is Awesome: 7 percent ABV
Multiplayer Guild Collab: 6.5 percent ABV
Marzen: 5.8 percent ABV
Campfire Snack: 10.5 percent
PPM Zuff: 6.3 percent ABV
Gin Barrel Aged: Batch One IPA: 9.1 percent ABV
Inconceivable Imperial Pilsner: 7 percent
– Best Beers
Lumberbeard offers some of the best beers in Spokane, WA, with a wide range of choices constantly on tap. It's advisable to check the website and see which beers are on tap, but there are some top choices you should always expect.
Hop Crisp is an India Pale Lager which has been dry hopped to give a juicy aroma and a refreshing taste. It finishes light and crisp. The beer is unique because it's a hoppy lager and offers a good balance of citrus flavors, grapefruits, pine, and a grainy backbone.
Another top beer at Lumberbeard is QED, a hazy IPA brewed for the Ales for ALS program. The NEIPA is bursting with flavors of tropical fruits and a strong taste of peaches. You will also notice hints of pine resin. The aroma also follows the flavors.
One of the most popular beers at Lumberbeard is the Flavor Nuggets. It's so popular that they have different versions, the latest one being Version 8. The hazy IPA is brewed with Idaho 7, Azacca, and Sabro, giving you a hop-forward flavor. The hops add tropical fruit and melon flavors with a hint of bitterness.
Lumber Punk is one of the most sought-after beers at Lumberbeard and a pilsner brewed with a Bohemian and Czech style. It has flavors of hops and grains, well balanced in taste and aroma. The beer is drinkable, too, with interesting flavors. You might not find this beer on tap all the time.
The Upscale 2022 beer is the winner of the 2022 Homebrew Competition, so you can expect a delicious experience when you get this beer. It is a Belgian-style dry hopped beer made with Saaz, giving you a drinkable brew. You will also notice lemongrass, honeydew melon, and coriander spice hints.
Customer Experience
Lumberbeard offers a comfortable experience for all who visit its taproom and brewery in Spokane. You will notice a sparse and minimalist style in the bar that makes it spacious. The brewery does not serve any food, but customers are allowed to bring their own while enjoying delicious beers.
Customers have praised Lumberbeard Brewing for its friendly and attentive staff who always ensure they are comfortable. The facilities are clean too, and children are allowed with no limits. Although there are no fixed events, the brewery is constantly updating its calendar.
History
Bret and Hannah Gordon founded Lumberbeard Brewing in 2018. The president and head brewer, Bret, has enjoyed craft brewing and beer since he was 21. Although he got a degree in economics at the University of Colorado and got a job in the finance sector, he quickly realized he wanted to be a professional brewer.
Because of this, he and his family moved to California, where he earned a Professional Brewing Certificate at the University of San Diego. He worked as a professional brewer for several years before opening Lumberheard with his wife.
Hannah Gordon was an elementary school teacher before switching jobs to head the social media and graphic design team. When you visit Lumberbeard, you'll often see the family enjoying a pint of beer in the taproom.
Since the brewery was launched in downtown Spokane, it has become one of the largest in that area. Despite being a new brewery, it has also won different awards and is a must-visit for beer lovers in the city.
Future
Lumberbeard Brewery quickly became one of the top choices for beer in Washington State, so there's no doubt that they will do even more in the future. Customers can look out for more beer styles and awards for their impressive beers.
Conclusion
If you're planning to check out beers in Spokane, Washington State, Lumberbeard should be on your list. Here are a few points we covered in this article concerning the brewery: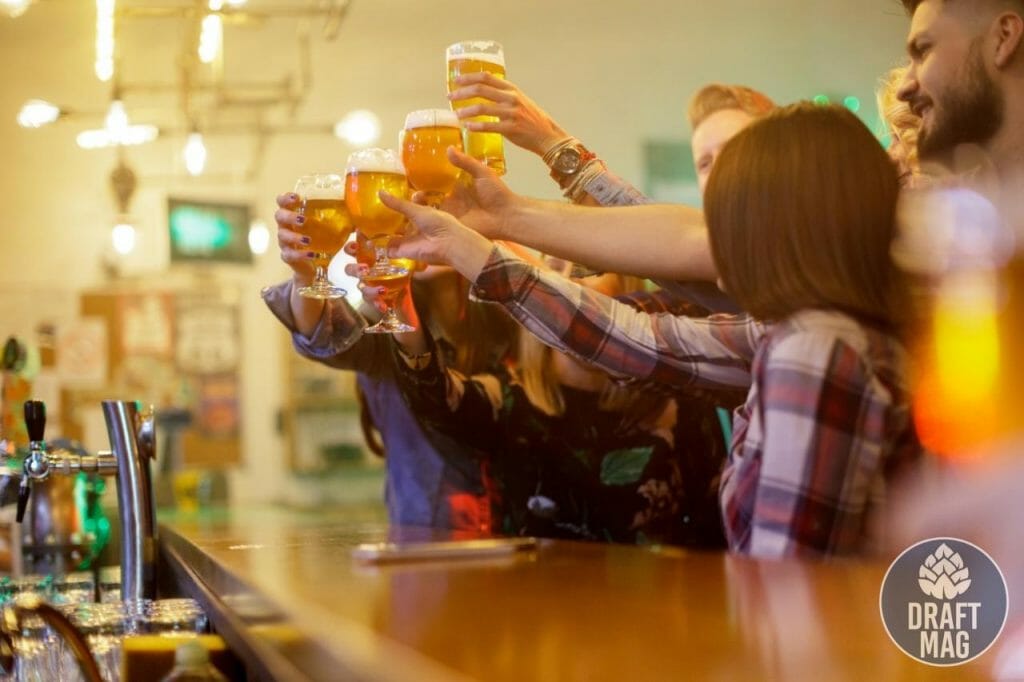 Lumberbeard was founded in 2018 and has quickly become one of the best breweries in Kingwood.
There is a wide range of beers offered by the brewery, from hoppy beers to dark beers.
Their most popular beers are Hop Crisp and Flavor Nuggets.
The taproom has a minimalist design, a kid-friendly environment, and clean facilities.
The brewery does not serve food, but customers can bring their own.
With the unique beers on their tap list and comfortable taproom, Lumberbeard is a must-visit for all the beer lovers in Spokane.