Best Breweries in San Diego: Excellent Beers and Exotic Locations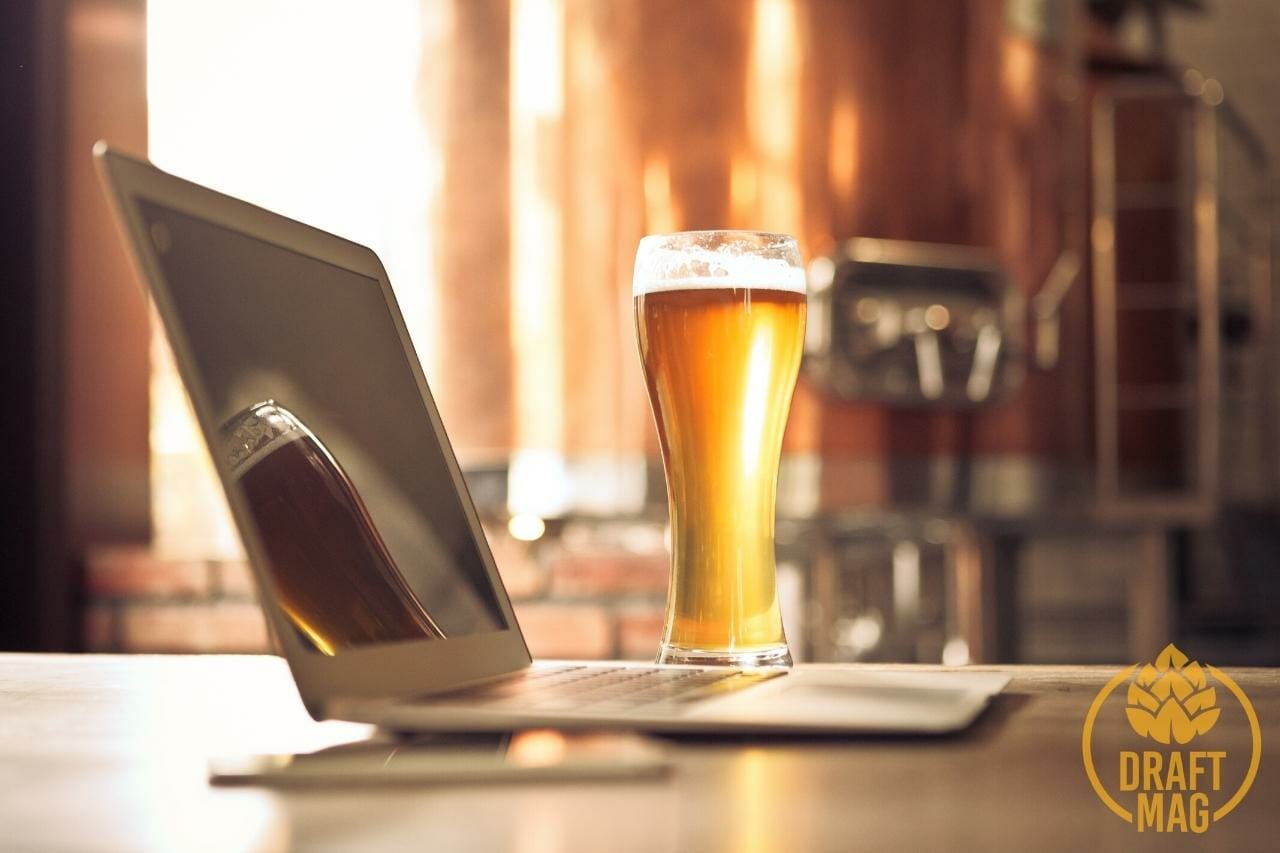 Finding the best breweries in San Diego is easy, but choosing which one to visit can be difficult. San Diego is home to some of the most talented brewmasters in America.
With more than 150 breweries, you will never run out of options to visit in this area.
From local people's recommendations to popularity, we have compiled a list of the best breweries in San Diego that you must visit.
| | | |
| --- | --- | --- |
| San Diego Beer Breweries | Number of active beers | ABV (Lowest-Highest) |
| Coronado Brewing Co. Tasting Room – San Diego | 45 | 4.2% – 10.5% |
| Deft Brewing | 08 | 4% – 10.1% |
| Hillcrest Brewing Company | 02 | 6% – 8.5% |
| Thorn Brewing Co | 01 | 9% |
| Modern Times Beer | 307 | 3.3% – 16% |
| Ocean Beach Brewery | 01 | 5% |
| Ballast Point Brewing Little Italy | 72 | 3.8% – 12.8% |
| Kilowatt Brewing | 10 | 4.5% – 8.8% |
| Bay City Brewing Co | 05 | 4.2% – 7.7% |
| Mike Hess Brewing | 21 | 4.5% – 12.3% |
| Latchkey Brewing Company | 04 | 4.6% – 8.5% |
| Societe Brewing Company | 36 | 3% – 9.67% |
| Resident Brewing Company | 19 | 5.2% – 8.2% |
| Karl Strauss Brewing Company | 30 | 0% – 14.4% |
Best Brewery in San Diego
Below are some of the top breweries in San Diego for you to enjoy the finest and most award-winning beers freshly brewed by talented brewmasters:
Coronado Brewing Co. Tasting Room – San Diego
Coronado Brewing Co. Tasting Room is on the top of our list as one of the best breweries you can visit in the sunniest city in America. They provide you with great beers along with tasty foods. The brewery is widely known for the finest beers that are hard to find elsewhere.
The seating areas are very comfortable and relaxing so you can spend hours drinking alone or with friends. They have friendly staff and provide great service. On top of that, you will be pleased to discover their excellent selection of craft beers.
Coronado Brewing Co. Tasting Room grew in popularity since its beginning. The popular brewery of San Diego was established as a result of a long weaved dream of two brothers, Ron Chapman and Rick Chapman.
Address: 1205 Knoxville St, San Diego. CA. US 92110
Deft Brewing
Deft Brewing creates European-inspired craft beers. The brewery serves high-quality craft beers that are rare to find, which makes it one of the best craft brewers in San Diego. Deft Brewing is located very close to the Bay park of coastal San Diego.
The friendly atmosphere and a large open space offer visitors a sense of belonging to the beer community of San Diego. The brewery can be crowded at times due to its popularity. Children and pets are welcomed and there is a small space dedicated for them to play.
Deft Brewing brewery uses a wood-fired kitchen for preparing delicious meals. With plenty of parking space, seating arrangement, and well-ventilated space, you can easily enjoy a visit to this wonderful brewery. You can also stroll around in their lovely but mini hop garden. The hops grown in the same mini garden are used in brewing the beers of Deft Brewing.
Address: 5328 Banks St A, San Diego, CA 92110, United States
Hillcrest Brewing Company
Being in San Diego and missing this iconic brewery would be a sin. Hillcrest Brewing Company is the very first gay brewery in the world that started its journey in 2012. As a common place for gatherings, both food lovers and beer lovers will not want to miss their delicious pizzas, burgers or craft beers. They are open all seven days of the week and offer interesting discounts throughout the week.
You will instantly fall in love with the interior, the welcoming atmosphere, and the beers, of course. Whether you're looking for great beers, delicious brunch meals, or a popular pizzeria in the neighborhood, you must make your way to Hillcrest Brewing Co.
Address: 1458 University Ave, San Diego, CA 92103, United States
Thorn Brewing Co.
Thorn Brewing Co. offers exclusive craft beers for beer lovers. The brewery is well known for IPAs but they don't hesitate to experiment with other popular beer styles. Since its opening in 2012, Thorn Brewing Co. has earned fame among the beer community of the region. The spacious area is a great place for conversations and hanging out with friends.
You can host an event or enjoy the music while drinking. You can also visit the brewery with a large or a small group of friends.
Their facility and outstanding service are simply praiseworthy. Their bartender Morgan is super knowledgeable on beers and the art of brewing, so don't hesitate to ask and learn more about the drink that excites you.
Address: 1745 National Ave, San Diego, CA 92113, United States
Modern Times Brewery
Modern Times caters to both beer and coffee addicts. If you're looking for a brewery where all beers taste excellent, then Modern Times Brewery is the one you need to visit. Known for its session beers, the brewery excels in the art of brewing and is widely preferred by many.
Their art of brewing fine beer with some specific styles including coffee doubles the flavor of the already delicious beverages they offer. Some of the best beers to try from Modern Times Brewery include Black House Coffee Stout, Dungeon Map West Coast IPA and Wizard Nebula Hazy IPA.
Modern Times Brewery has several branches in different locations. These locations include Los Angeles, Portland, Santa Barbara, Point Loma, North Park, Oakland and a few more. The brewery came into being in the year 2013.
Address: 3725 Greenwood St San Diego, California, 92110-4221, United States
Ocean Beach Brewery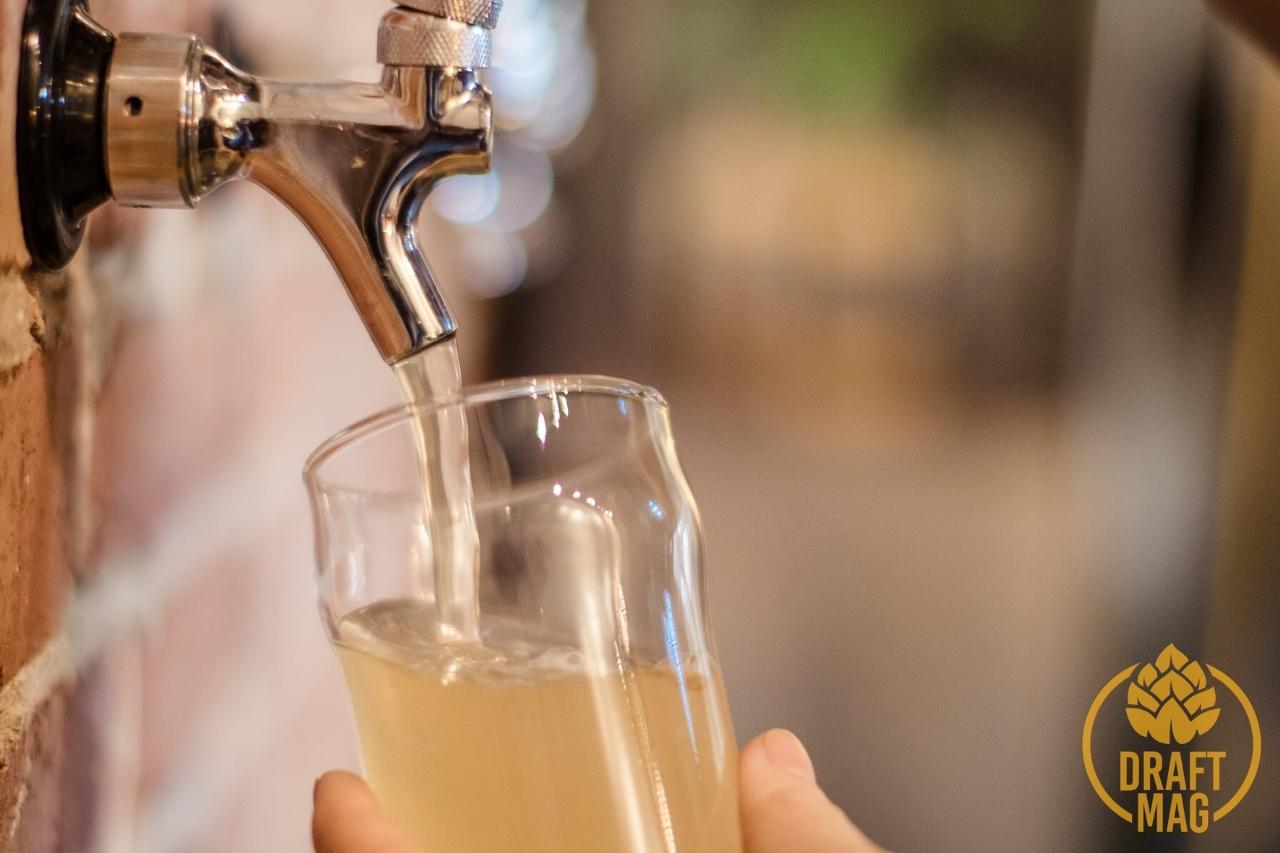 Ocean Beach Brewery is one of the favorite places for almost everyone in San Diego. As one of the new breweries in San Diego, It has excellent craft brews to soothe your tastebuds. Along with that, there is an amazing rooftop view for you to enjoy with friends and family. Of course, you won't be missing out on good food as they serve delicious wings and tacos as well.
The brewery warmly welcomes both locals and tourists, and you can choose to drink an IPA or a Dunkelweizen. No matter what you prefer, Ocean Beach Brewery has the perfect drink to delight you.
The brewery has collaborated with other local breweries so every beer lover gets to taste some of the award-winning flavors available in San Diego. Ocean Beach Brewery also has a wide range of local taps for every palate.
The brewery offers refreshing activities for visitors at the beach where you could play, drink and spend quality time. The ambiance, view and setting will make you want to revisit Ocean Beach Brewery every time you're in San Diego.
Address: 5041 Newport Ave, San Diego, CA 92107 
Ballast Point Brewing Little Italy
As the name suggests, the brewery is located in Little Italy. Ballast Point Little Italy offers award-winning experimental beers.
One of their most popular beers that you must try is the Sculpin IPA, which is one of its kind and is one of the best in the county. Some other popular beers to try at this brewery are Longfin lager and Victory at Sea Imperial Porter.
With plenty of outdoor seating arrangements and a friendly atmosphere, visitors can spend hours drinking beers and watching games. Experience the bayside breeze at this refreshing brewery in San Diego. Overall, Ballast Point Brewing Little Italy is worth the visit when in San Diego.
Address: 2215 India St, San Diego, CA 92101, United States
Kilowatt Brewing
Kilowatt brewing specializes in small-batch hand-crafted products. They offer more than twenty different beers in their taprooms. The brewery has a vast range of multiple IPAs and traditionally styled brews. Along with that, they offer fruit-flavored beers and sour beers.
The creative interior of the brewery done by local artists makes the indoor seating very enjoyable. Whether you visit to witness the lively atmosphere, cool art, crazy lighting or just to enjoy a sip of good beer, Kilowatt Brewing won't disappoint you. You can visit one of the three breweries located at Oceanside, Kearny Mesa, and Ocean beach.
Address:
Kearny Mesa – 7576 Clairemont Mesa Blvd.
Oceanside – 406 Mission Ave.
Ocean Beach – 1875 Cable St.
San Diego, CA 92111, United States
Bay City Brewing Co.
Bay City Brewing Co. offers top-notch quality craft beers with a menu full of delicious meals to try. The brewery found popularity due to its dedication towards providing the best craft beers and going a step further than others when it comes to flavors. You are surely going to love the excellent flavors and rich taste.
However, there's more; the beers are great on their own but taste even better when paired with food. The brewery serves many different flavors of pizza, baked wings, pretzels and salad. You will be able to find the same menu in both of their breweries. Bay City Brewing Co. also allows hosting of events.
The brewery is very suitable for friends, family and pets. Bay City Brewing is located at East Village and Point Loma in San Diego.
Address:
East Village
627 Eighth Avenue, San Diego, Ca 92101
Point Loma
3760 Hancock Street, San Diego, Ca 92110
Mike Hess Brewing
Mike Hess Brewing is a San Diego micro brewery that is famous for its delicious beers. They offer beers, organic dishes, appetizing food, desserts and wine. You can also bring food from outside to enjoy in the brewery.
They have bar games and quiz contests for making your time at the brewery much more worthwhile. You can also watch live performances.
The atmosphere is casual and perfect for social gatherings. With quick and great services, your visit to Mike Hess brewing will be a pleasant experience.
The brewery currently operates in five major locations including Seaport Village, North Park, Imperial Beach, Ocean Beach and Walnut Creek. The OB tasting room is a heavenly location to visit in San Diego. You could take along your kids and pets for endless beachside activities.
Address: 4893 Voltaire St., San Diego, CA 92107
Latchkey Brewing Company
Whether you try the Dreamer IPA or the Key to Life, Latchkey Brewing Co. brews some of the finest beers, excelling at every style. Their most popular drink is the hopped-up ales. The locals at San Diego love the ales which mostly contributes to the brewery's popularity. But you can also find classic drinks such as lager, sours or Belgians.
Latchkey Brewing Company offers spacious indoor and outdoor space for you to spend time with a great glass of beer. The varieties of drinks on the menu are simply fascinating and also pair well with food such as pizza.
Address: 1795 Hancock St, San Diego, CA 92110
Societe Brewing Company
Societe Brewing Company urges everyone in San Diego to visit their tasting rooms. Excelling at craft brewing, their tasting rooms are a window to their brewhouse.
Beer enthusiasts looking to soothe their tastebuds with fresh beer should definitely check out this brewery alone or with friends. Societe Brewing Co. focuses on German ales, IPAs, lager and traditional Belgian ales.
The finest brewing, refreshing taste and unique blend are what makes Societe Brewing Co. beers so popular in San Diego. If you're planning to visit their tasting room, don't forget to try their black-colored Russian Butcher beer. You won't regret it.
Address: 8262 Clairemont Mesa Blvd, San Diego, CA 92111
Resident Brewing Company
Want to visit cool breweries in downtown San Diego?
Then Resident Brewing Co. is the one that should be on your list. The brewery specializes in pale ales, lagers, hop-forward IPAs and barrel-aged beers. You can also find local brews at Resident Brewing Co.
The brewery atmosphere is calm and relaxing. Along with unique beers, they also serve extraordinary food. Resident Brewing Co staff are never seen without a smile. You are sure to be satisfied by their service, beer, food, and atmosphere, and the lively music will lighten up your mood while sipping on some great ales.
Address: 1065 Fourth Ave, San Diego, CA 92101, United States
Karl Strauss Brewing Company
Karl Strauss Brewing Co. has an amazing selection of beers. The 33-year old California-based brewery is one of the best craft breweries in the neighborhood. From barrel-aged to seasonal beers, Karl Strauss brews some of the most delicious styles available.
Their tasting room and beer garden are not to be missed, perfect for social gatherings or hanging out with friends. You can enjoy the music, the experience, and the fresh beer, straight from the tap.
Their Mac and cheese with sausages and truffle fries are a must-try. You can go for their blackened Mahi tacos too.
Address: 1157 Columbia St, San Diego, CA 92101, United States
Frequently Asked Questions
Here are the answers to some of the most frequently asked questions when it comes to breweries in San Diego.
– What Breweries Started in San Diego?
Karl Strauss' Old Columbia Brewery & Grill is one of the earliest breweries that started in San Diego. It has been successfully operating for 33 years now and currently serves some of the best beers found in San Diego. A couple of years later, a few more popular breweries started in this location, such as Alpine Beer Co. and Stone Brewing.
– Is San Diego Known for Craft Beer?
Yes, San Diego is widely known for craft beer. Most breweries located in San Diego were started by owners from a homebrewing community. The breweries not only offer fresh beer from taps that are crafted through utmost care and highest efforts but also have award-winning beer collections.
No wonder that San Diego is known as the "craft beer capital of America."
– Is San Diego the County With the Most Breweries?
Yes, San Diego is currently home to more than 155 licensed breweries, which is the highest number of breweries present in any county in America. This includes craft, nano and microbreweries of the city. The county offers a wide range of beer styles, from West Coast IPA to Sour, served directly from the tap.
Conclusion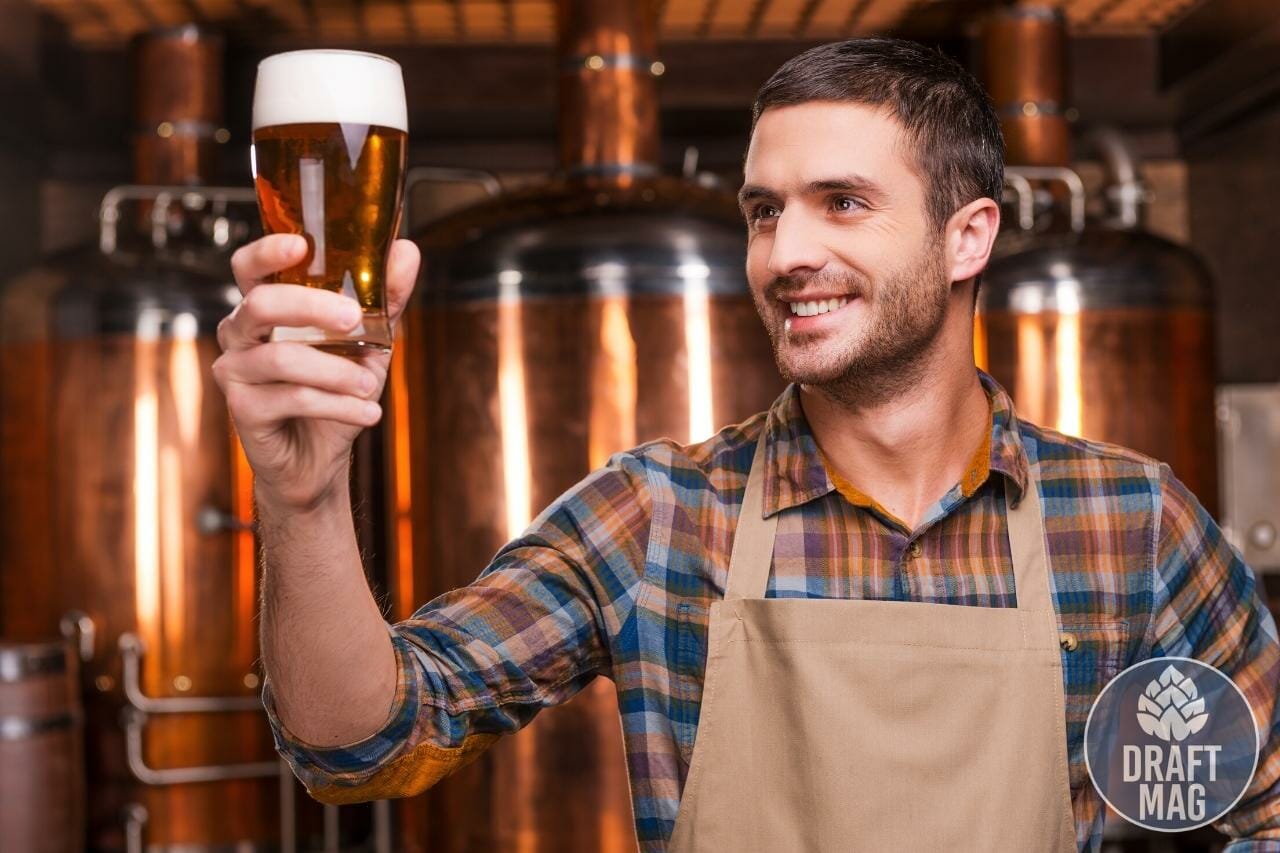 San Diego will never disappoint you when it comes to tasting rooms of popular breweries.
San Diego breweries offer exotic locations, beachside tasting rooms, live music, a friendly atmosphere, kids and pets friendly areas, delicious pizzas and wings, and so much more.
San Diego is widely known as the craft beer capital of America and is home to the finest craft beers available.
Visit Coronado Brewing Co. for great beers and tasty foods.
The oldest brewery located in San Diego is Karl Strauss Brewing Company, and Resident Brewing Co. is one of the best breweries to visit in San Diego.
Mike Hess Brewing Company is one of the microbreweries in San Diego.
Most breweries in San Diego offer a wide range of beer styles including IPAs, Sours, Lagers, Seasonal, and much more.
You will never run out of ideas to spend your evenings or nights relaxing or hanging out with friends. Almost every brewery in this city is worth people's appreciation because of its unique service and beers.