Best West Coast IPA: What Are the Best West Coast IPAs Available?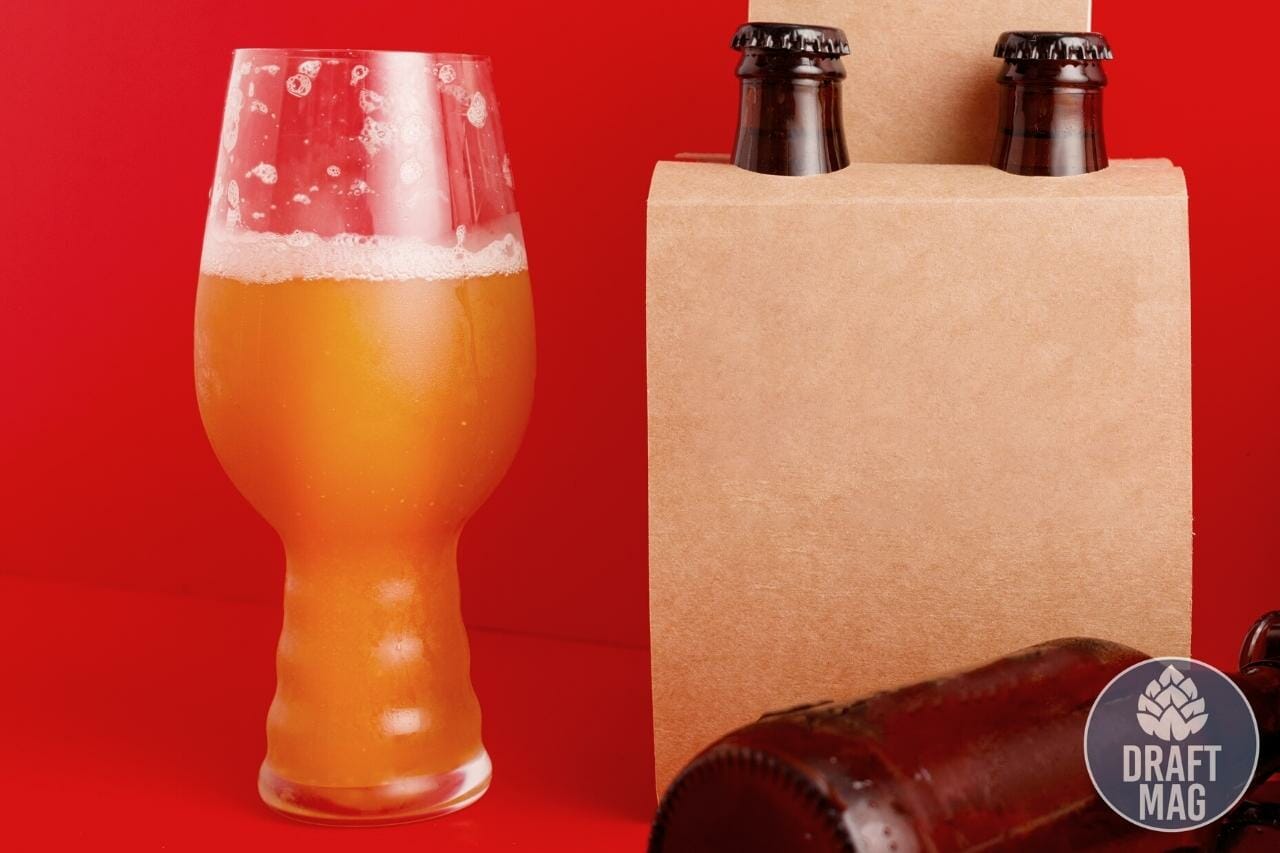 The best west coast IPA displays intense flavor and aroma as they often come with plenty of hops. However, the best-tasting ones are well balanced to prevent excessive bitterness. Enough malt and alcohol are added for an ideal balance.
For a great hoppy experience from this IPA style, read on to note the best options to try.
The Best West Coast IPAs
There are several west coast IPAs out there, but not all are ideal for you. The list is in no particular order, as they are all premium quality beer. You would not be wrong if you call any of them a five-star beer.
Sculpin IPA by Ballast Point Brewing
This beer is undoubtedly one of the best IPAs ever brewed. It is a product of Ballast Point Brewing company based in California. Sculpin IPA won numerous awards on several occasions; beer lovers could not get enough of this beer. This West Coast IPA from California has plenty of hops, as the brewer hopped it five times during its production.
This ensures that the hop's aroma and flavor dominate even with the beer's seven percent ABV. The beer appears slightly cloudy. Color is orange to gold with a medium white head that slowly diminishes with time. Like most IPAs from California, it is a very tasty sophisticated beer, showcasing vast features of individual hop.
The alcohol, medium bitterness, hint of malt sweetness and the amazing flavor the hops produced ensure proper balance in the Sculpin IPA. The nose quickly catches notes of citrus zest, juicy peach, and a hint of pine. As you take a sip, your palates can't miss the notes of pineapple, mango, guava, and some notes of spicy hops. This is one beer you have to try.
Lunch by Maine Beer Company
It is almost impossible to mention the best IPAs without a product of Maine Brewing Company. Their beers are popular and are always of premium quality.
The Maine Lunch lives up to this standard, being one of the most popular West Coast IPAs. The beer bottle appears basic at a glance. But don't make the mistake of doubting the content of this bottle.
Lunch IPA is nothing short of special. It's an East Coast beer produced using West Coast brewing techniques. The beer consists of at least three distinct hops – Amarillo, Centennial, and Simcoe. For those who know their hops, you probably already have an idea of the tasting notes of this beer.
As you take this beer, your nose meets scents of ripe orange and lemon zests.
The intense citrus flavor of the hops appears to play a strong influence on the aroma and flavor of the resulting beer. A sip presents you flavors of juicy grapefruit, guava, and caramel sweetness.
Also, you'd notice some herbaceous piney notes. The finishing is strongly citrus with a blend of typical IPA bitterness. It is a balanced beer with an ABV of seven percent.
Head Hunter IPA by Fat Head's Brewery
Fat Head's got the inspiration for this award-winning West Coast IPA from the legendary flower. Head Hunter is aggressively dry-hopped, including Columbus, Simcoe, and Centennial hops. The combination of these hops indicates that this beer doesn't rely on the complexity of the hops. Instead, it relies on the creativity of the brewer.
Head Hunter is a crystal-clear amber beer with some bubbles going to the surface as you pour. It gives a fluffy white head that settles to a thin film.
There is no haze or proteins, only an appearance of carbonated, melted clear gold. It also displays an aroma of pineapple, citrus, resiny, and grapefruit to the delight of tropical fruit IPA lovers.
Despite its fizzy carbonation, Head Hunter is very drinkable. There is some body to the mouthfeel, but it is not syrupy. The initial taste is pine, mixing with a heavy hint of bitterness. This beer leaves intense pine bitterness on the palate, but the malt sweetness tones it down as a background element. With an ABV of 7.5 percent, this is a solid IPA to put on your list.
Union Jack IPA by Firestone Walker Brewing Co.
The Union Jack by Firestone Walker is not just a great beer but also a notable one in the history of West Coast IPAs. It is an aggressively hopped beer, with more than five hops used during full production. It used Cascade, West Coast style IPA pioneer hop, during boiling and dry-hopping processes. Other hops used include Centennial, CTZ, Amarillo, Simcoe, Citra, and Chinook.
These large hops ensure that the beer is enriched with great flavors and aromas that make this beer a top one. While attempting to take a shot of this great IPA, your nose catches the piney and pineapple-like aroma, with a smell sembling that of wet grass. When you finally take a sip, your tongue welcomes the taste of tropical fruits.
You get this flavor of sharp grapefruit, citrus zest, and some resinous substances. Like many other great West Coast IPA, the finish is citrus-like.
The Union Jack is another great citrus-filled choice for you to try out. The beer has a seven percent alcohol content, with a mid bitterness rating of 60, which helps provide enough balance for the strong hop aroma and flavor.
Axe Man by Surly Brewing Co.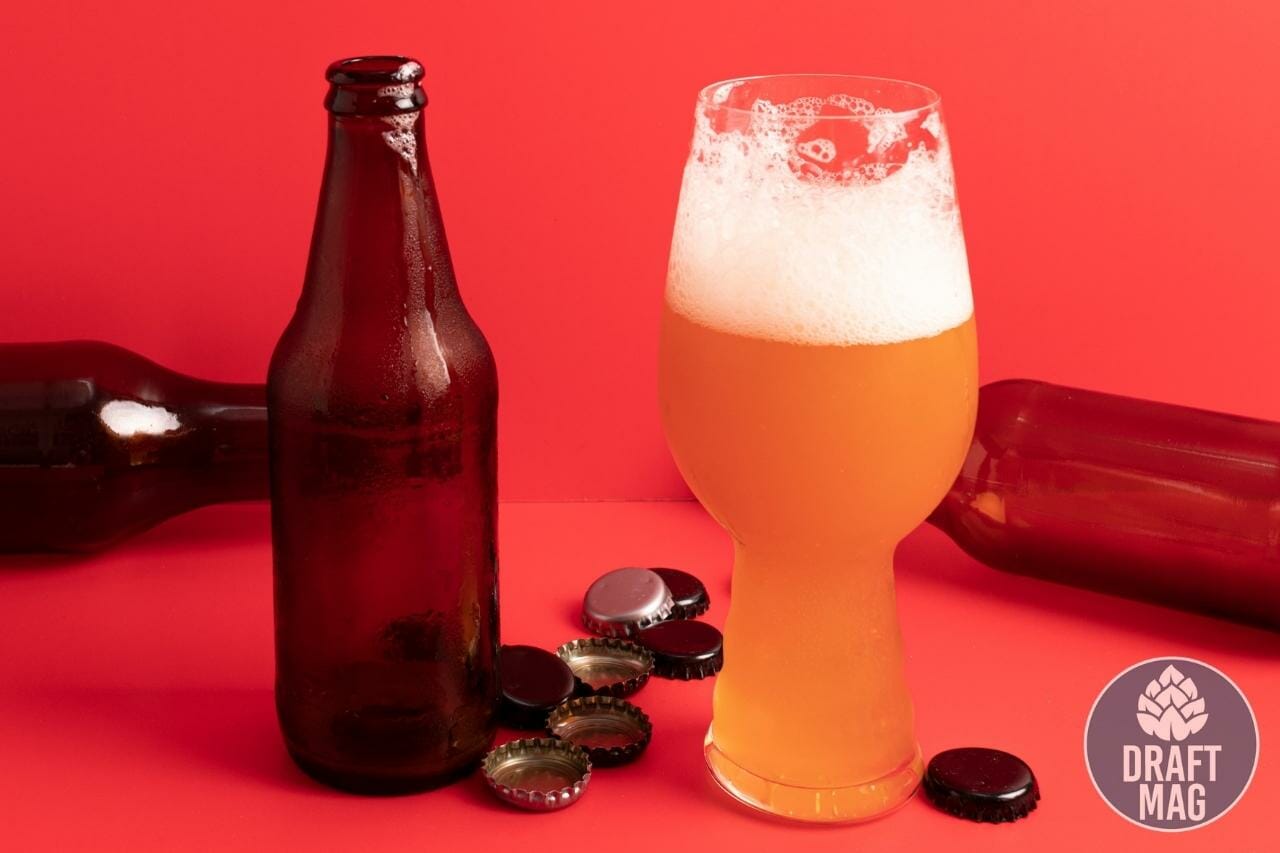 Axe Man by Surly Brewing Company is one of the top West Coast beers and one you should also revere. After all, it is the most iconic beer produced out of Minnesota.
The beer is double-dry-hopped using Mosaic and Citra hops. The combination of these two hops with Golden Promise malts gives rise to this great beer.
The Citra hops ensure that this beer gives citrus flavor and aroma. Other aromas noticed are hints of mango and guava, which result from the dry-hopping process.
The malts provide some level of sweetness. The beer flavor is a mix of tropical fruits, ripe tangerine, peach, and many citruses. Just after taking the beer, you'd get this dry, somewhat bitter after taste.
Axe Man pours a golden-orange with a minimal white head. It has an ABV of 7.2 percent. Its intense expression of hop features allows this beer to live up to its name – Axe Man. So is the feeling you get from taking this beer.
Head Topper by The Alchemist
This beer is just an indication of its name – the 'Head Topper.' It is right in contention for one of the best IPAs ever brewed. This West Coast double IPA contains plenty of American hops, which provides the beer with great intense flavor and aroma.
The beer appears hazy when poured into a glass. It is straw-colored with a white head. A quick sip of this beer presents your nose with aromas of citrus and pine.
The beer is unfiltered, which is the secret to its haziness. Head Topper has an ABV of eight percent that assists in balancing out the hop flavor and aroma.
The flavor of the beer is essentially those of tropical fruits. It ranges from citrus, grapefruits, and pine. It also appears to be spicy. The beer is described as a 'complex web of genius.' Sometime in 2018, it was rated the fourth-best beer in the world. That's how great the 'Head Topper' is.
Dankful IPA by Sierra Nevada Brewing Co.
The Dankful IPA by Sierra Nevada Brewing Co. is a generously hoppy beer. After all, it is a West Coast-style IPA. This beer uses seven different hop strains, both old and new school varieties.
The hop combination makes it an ideal beer for all kinds of beer lovers, both the aged and the younger generation. The different hops give distinct flavor and aromas to create this unique beer.
Also, the 7.4 ABV and the caramel notes that bring just enough malt sweetness help ensure we have a properly balanced beer. Dankful pours slightly hazy, with an orange color and a white head. As you take the beer, you quickly get the aromas of crisp malts with a mix of grapefruit, pineapple, and pine.
Upon taking a sip, your tongue immediately detects the spicy bitterness of the hops. Also, notes of lemon zest, ripe lime, and grass are felt. The after-taste is a combo of resin and citrus. In all, this beer is another sophisticated West Coast IPA with lots of recommendations from lovers of citrus-flavored beer.
Pure Hoppiness by Alpine Beer Company
This beer produced by Alpine Beer Company out of California is another special breed. As the name – Pure Hoppiness suggests, this ale is fully hop-endowed. It is mega-hopped in the authentic West Coast style. The brewer added the hops during boiling, with further addition taking place in the hop back.
An incredible amount of hops is added during dry-hopping for premium hop baptism, giving Pure Hoppiness its unique signature. The beer appears yellow to gold with a bright white head.
Furthermore, citrus zest with notes of pine and some flora dominate the aroma of this beer. This California IPA promises a great hop experience with a smooth, clean taste and mild carbonation.
The finish is dry and bitter. The bittering features of the beer are well balanced by the 8 percent alcohol content and the beer's caramel malt sweetness. You are sure to enjoy this beer, especially if you like your beer hoppy and boozy. It is pure class!
Mystic Mama by Jackie O's Pub and Brewery
This West Coast-inspired IPA offers plenty of flavors and aromas that won't over-power your senses. Mystic Mana boasts a complex blend of five different hops to give a firm bitterness. This bitterness matches notes of tangerines, pine, and grapefruit. Mystic Mama has a nose typical of Simcoe and Citra hops despite having five hop varieties.
Its pale gold body has a medium haze and a large, dense white head. The retention of the head is relatively good; it feels like it doesn't go away at all.
Mystic Mama also has a pleasant citrusy aroma, giving it a smell of grapefruit and orange peels. While the aroma is subtle, it is very nice. Upfront, you will get a pleasant taste with citrus character and a decent touch of caramel.
As you gulp, the grapefruit character increases with grain flavor. Sometimes, a light mix of wildflower and hay may come through with some pine hints at the end of the palate. This top West Coast IPA is light-bodied with great carbonation. The medium bitterness and ABV of seven percent combine to give you the ultimate beer enjoyment.
FAQ
What makes West Coast IPAs unique?
West Coast IPAs are unique for their bold, hop-forward flavor profile and high bitterness, often featuring citrus, pine, and resinous notes.
What West Coast IPAs are award winners?
Many West Coast IPAs have won awards, including Pliny the Elder, Sculpin, and Union Jack.
Does the West Coast have IPAs on tap?
Yes, many bars and breweries on the West Coast serve IPAs on tap, with a variety of styles and flavor profiles available.
Conclusion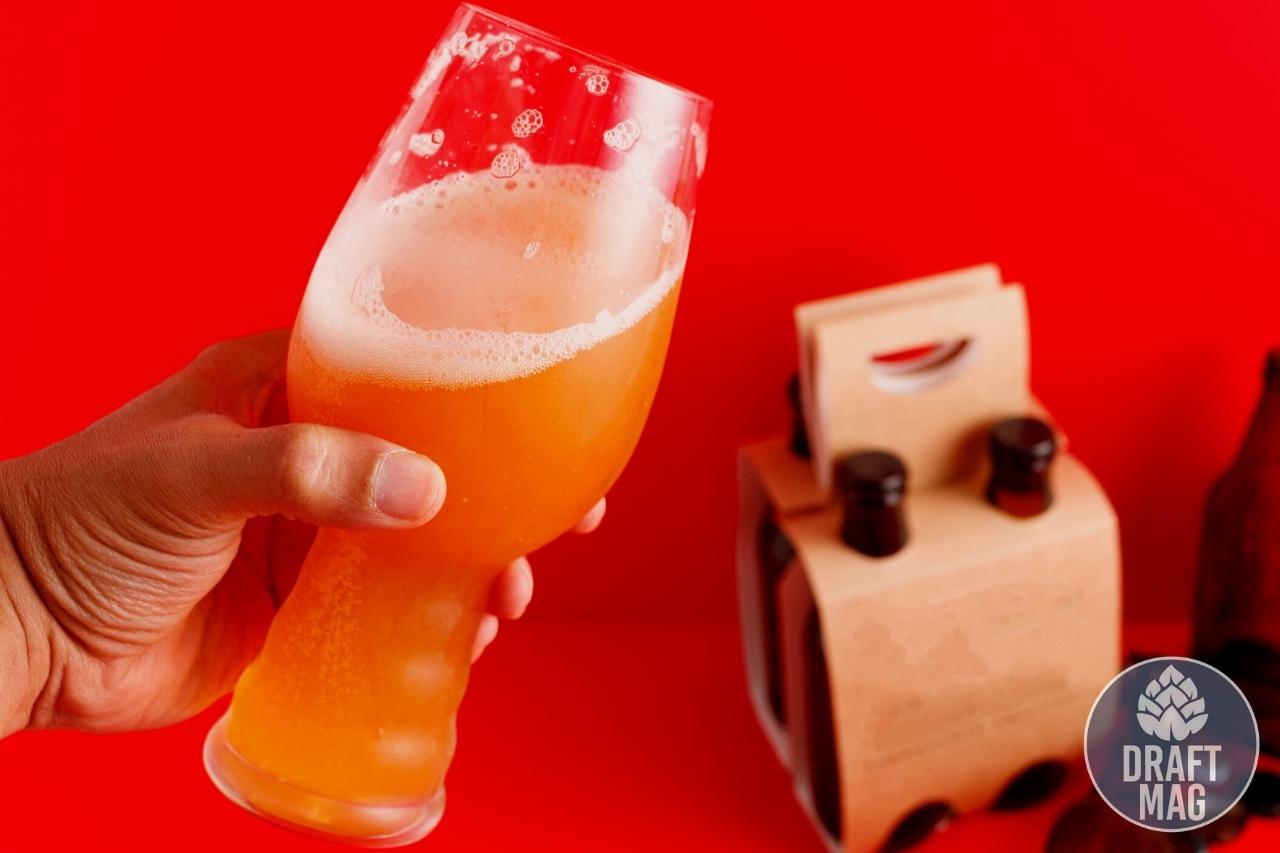 This article discusses some of the best West Coast IPA beers and the very best of this style. Let's recap all that we discussed:
West Coast IPAs are hoppy, bitter, and boozy. They display an intense hop flavor and aroma.
They are often boozy, with most having ABV greater than 6 percent.
The top nine West Coast IPAs include Sculpin IPA, Maine Lunch, Head Hunter IPA, Union Jack, Axe Head, Dankful IPA., Head Topper, Pure Hoppiness, and Mystic Mama IPA.
These beers have unique flavors and aromas to bring distinct feels to your palate. However, they all have a similarity in their intense hops features.
Some of the best West Coast IPAs combine five or more different hops in their brewing to keep the legacy of the West Coast style.
Despite being among the hoppiest beers available in today's market, the best West Coast IPAs have a balance of bitterness with alcohol and malt sweetness. So, when next you visit your local pub or bar, do not want to hesitate to try some of the beers discussed here.