Dark beers are alcoholic beverages with complex flavor notes, known for their coppery to dark brown hues. These beers have distinct tastes and aromas of roasted malts, chocolate, toffee, and hints of coffee. If you're an enthusiast of these dark beers or just want to know what dark beers are best for you, this is the article for you!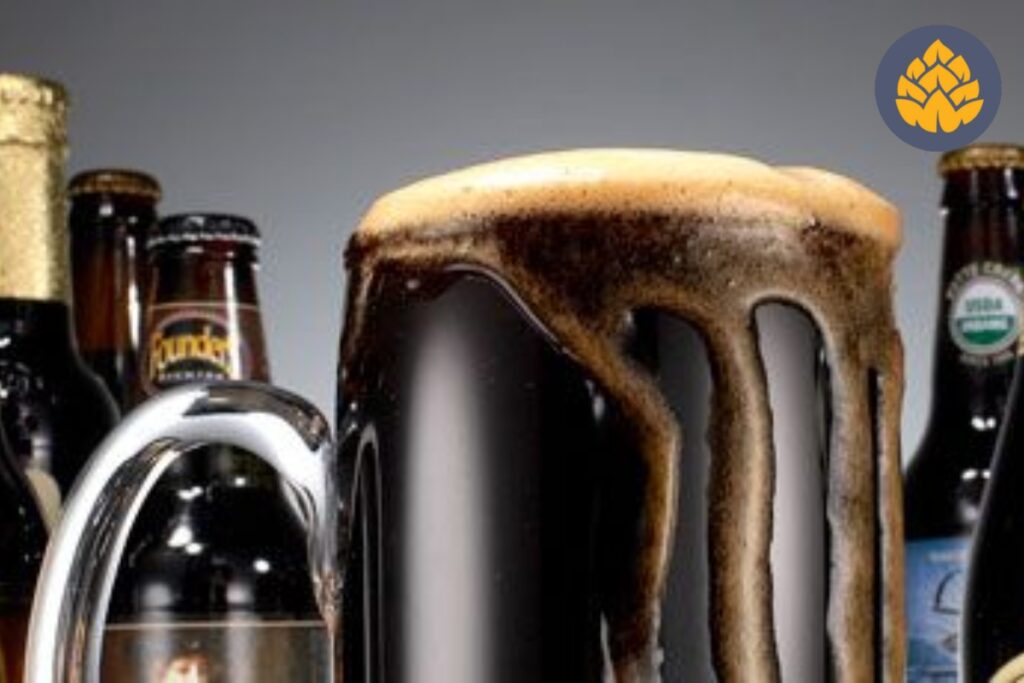 There are hundreds of dark beers in the country, from the popular Deschutes Black Butte Porter to the iconic Zero Gravity Extra Stout. Each comes with its own twist in flavor, aroma, and mouthfeel. These beers are perfect for several occasions, whether it's a solo relaxing evening, a family gathering, or a huge party.
What Is A Dark Beer?
A Dark Beer stands out from your other beverages by the amount of dark roasted malts used in its brewing process. These beers have a coppery to dark brown color that pours with a dense foamy head in your pint glasses. Compared to light beers, you get different flavors from dark beers, as some come with bitter, sweet, oat, or chocolate flavors.
They're brewed with dark malt toasted to give your brew a nutty, toasty flavor. The more dark malts used by the brewer, the deeper the color and the richer its flavor. Aside from the roasted malt, other ingredients used in a dark ale include hops, yeast, water, and more roasted grains. Adding dark malt is not the only way to deepen the color of a dark beer, as manufacturers also prolong the brewing process to get their desired color.
They do this by boiling for a long time or keeping the ultimate brews in barrels to age. These barrel-aged beers take unique tastes, textures, and mouthfeel, diversifying the dark beer market even more. Depending on the ratio of ingredients used, dark beers can have a heavy, hoppy character with more bitterness or a heavy malt character with bready and creamy flavors.
The most popular dark beers have an alcohol content range of 4% – 6%. You'll observe this and more as we review some of the best dark beers in the market in the following headings. We start with the Deschutes Black Butte Porter, an iconic dark beer that has served its consumers for over three decades.
Types of Dark Beer
The dark beer category is pretty broad, and there are different beers underneath it. These are the beers that classify as dark.
Stout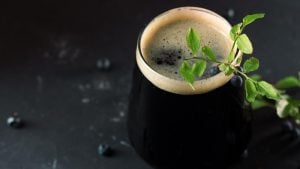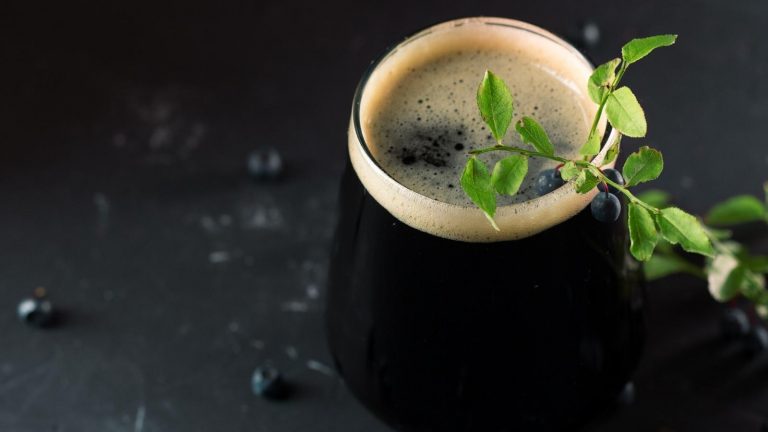 Even new beer enthusiasts know that stout qualifies as dark beer, as this is the most famous one of its kind. The popularity of stout started after the 16th century and has remained that way until now.
Although not all stouts are very dark, they are made with more roasted malts, water and yeast. There are different stouts ranging from Irish stout, which is the darkest, to the less dark ones.
English Porter
Another one of the most popular dark beer choices is English Porter, with its roots tracing back to early England. It is also called a premium dark beer, and it doesn't seem to be losing its popularity any time soon.
Schwarzbier
You might have also heard Schwarzbier as enthusiasts widely like this dark beer. This type of beer usually has a concentration of alcohol set at 4 to 5 percent. The diversity in flavors sets it apart from other dark beers, from chocolate to coffee.
Dark Lager
These are lagers on the darker side and are very flavorful. This type of dark beer is made with roasted barley and hops for rich flavors.
Munich Dunkel
The Munich Dunkel is one of the most delicious and drinkable dark beers out there. It consists of tasty ingredients that make it smooth on the palate and go down easy when you drink. It has a lower level of bitterness than other dark beers.
Dark Ale
Dark ale is another English beer with a fantastic blend of hops, malts and yeast, giving off a brownish color. Dark ale usually has a fruity flavor and will be a great companion for nighttime drinking.
Best Dark Beers Reviewed
Here is our carefully-curated list of top dark beers in the market.
Deschutes Black Butte Porter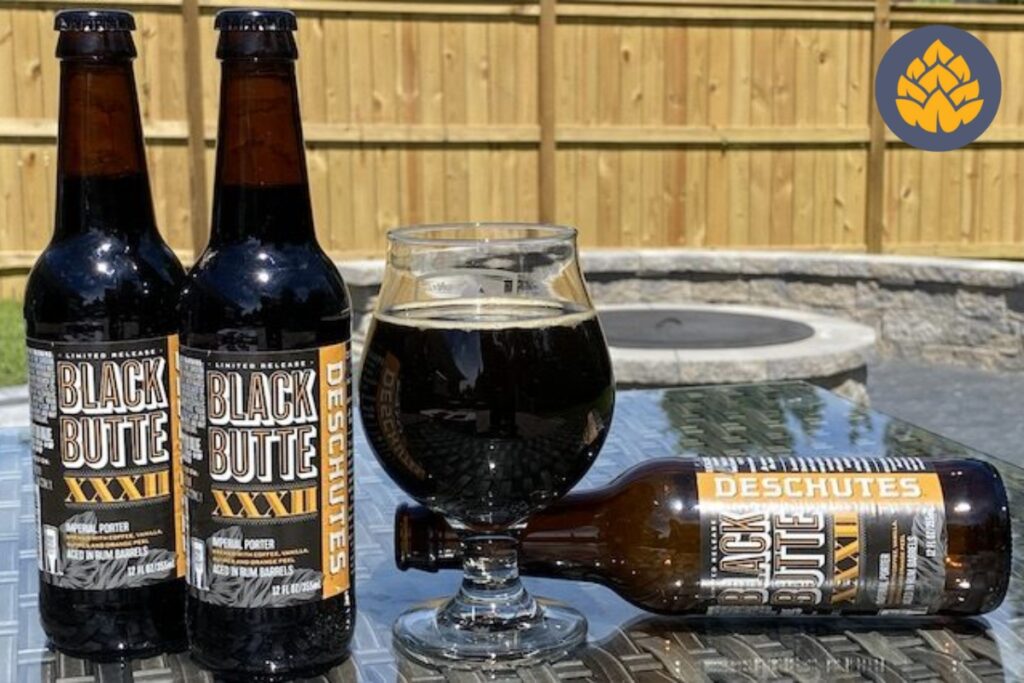 The Deschutes Black Butter Porter was launched in 1988 and has since become a favorite amongst beer drinkers. This dark beer is made from roasted malts, including 2-row roasted barley malt, wheat, Carapils, crystal, and chocolate. In hops, you get flavors from Cascade and Tettnang hops.
From a sip, you get a rich flavor of malt enhanced by notes of chocolate and a roasted finish. This is a dark beer you want to pair with barbecues, cheeses, smoked meat, smoked fish, and desserts like chocolate. The Deschutes Black Butte Porter is available in 12-ounce cans and bottles, with an alcohol-by-volume percentage of 5.5%. This dark beer has an IBU of 30.
Yuengling Dark Brewed Porter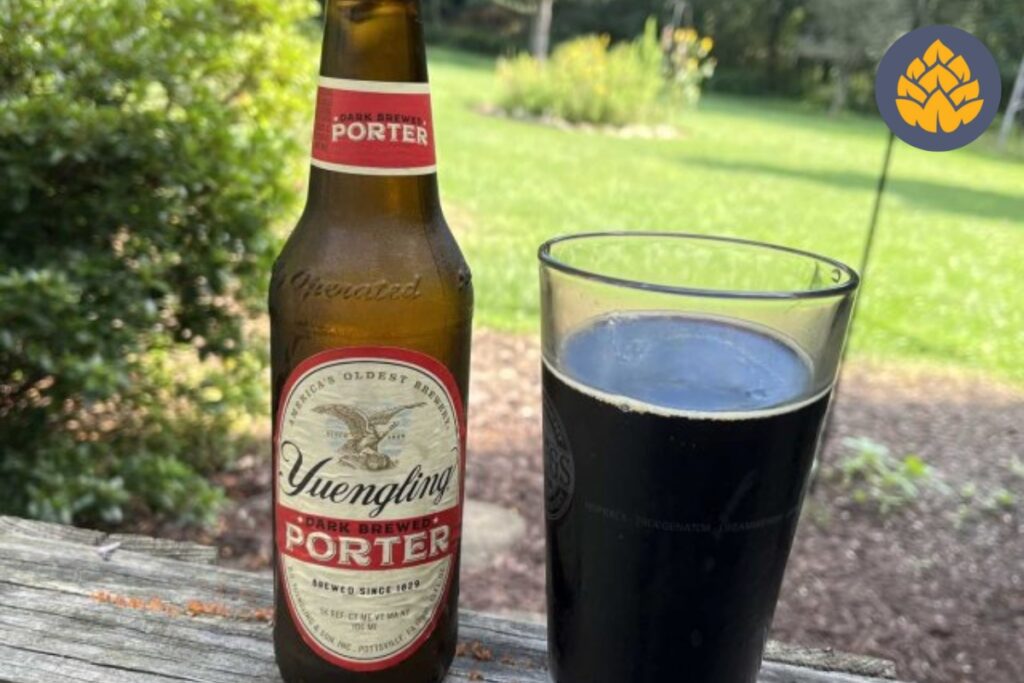 This dark-brewed porter is one of the classics of dark beers, existing since 1829. Yuengling is one of the biggest porter producers in the United States, with this beer as a flagship brand. This dark beer is brewed with huge portions of dark-roasted malt and caramel.
As such, it gives you an alcoholic beverage with full-bodied flavors and a creamy mouthfeel. Every sip you take has a chocolate undertone, which makes the dark beer pairing with chocolates, cheeses, and smoked meats a thrilling experience.
It's primarily available in 12-ounce bottles and contains 4.7% alcohol by volume. A 12-ounce serving has 163 calories, 15 grams of carbs, and an IBU of 20.
Alaskan Smoked Porter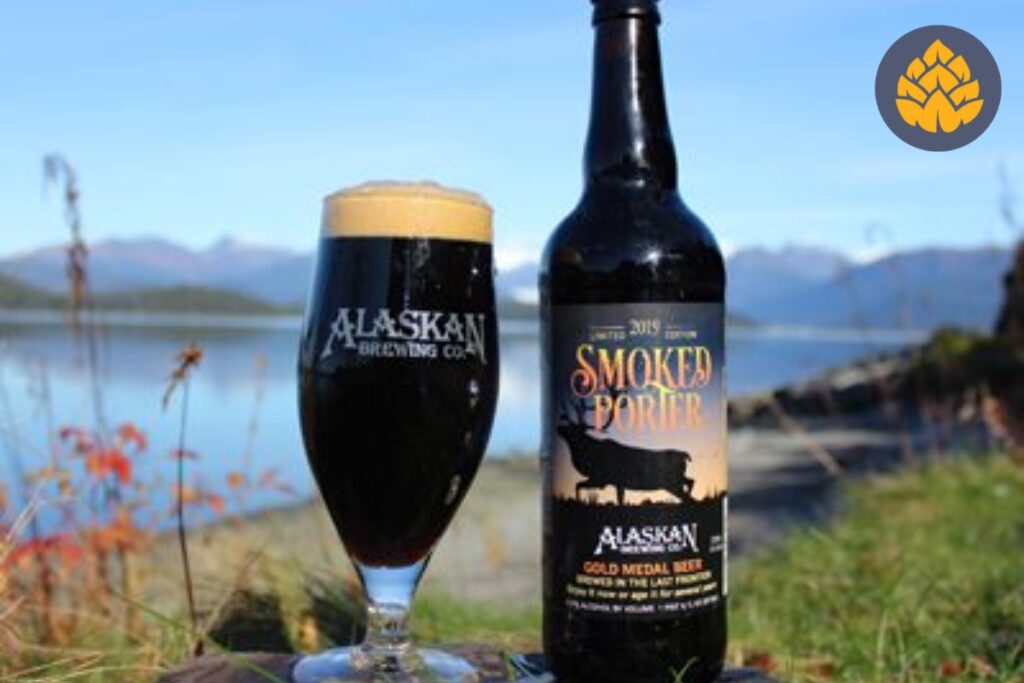 The Alaskan Smoked Porter is produced every November as a limited edition beer for its lovers. It was introduced into the United States market in 1988 and soon became a popular dark beer with its unique smoky flavor. As a limited vintage offering, you can age this dark beer in its bottle for years and still get its rich flavors.
The brewing process of the Alaskan Smoked Porter involves five different types of malts, two varieties of hops, and yeast. There are no preservatives or artificial components in this brew. It's available in 12-ounce bottles, and it contains 6.5% alcohol by volume and an IBU of 45.
Recommended food pairings with the Alaskan Smoked Porter include cheese, smoked seafood, raspberries, vanilla ice cream, cheesecake, and soups.
Zero Gravity Extra Stout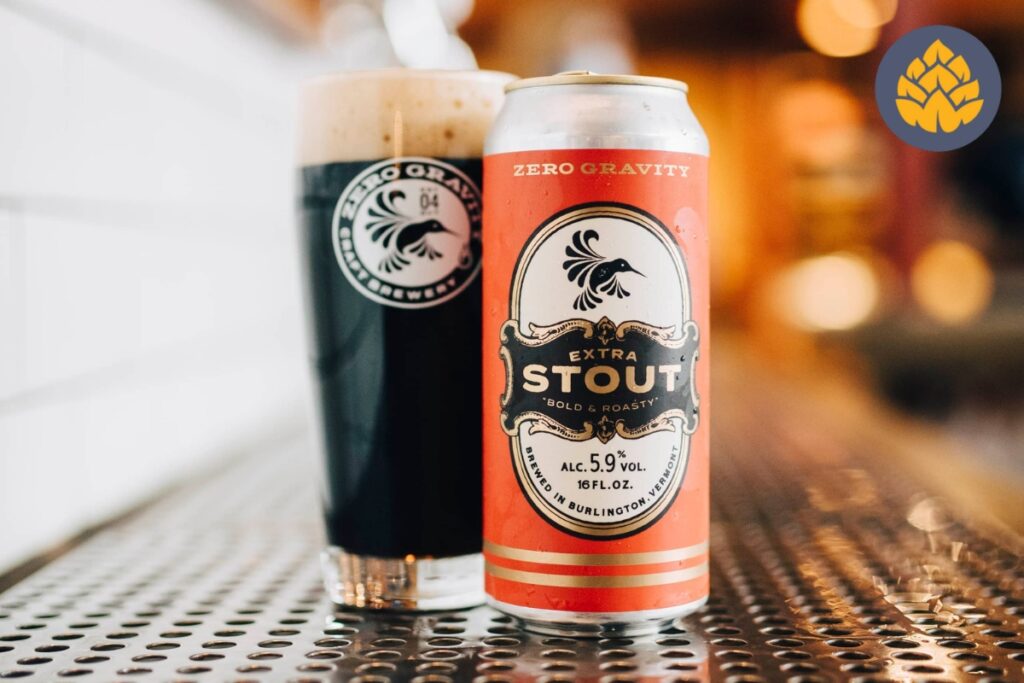 The Zero Gravity Extra Stout is brewed only during the chilly season for the warmth and coziness it brings from a few sips. The dark beer is brewed using several malts, including pale chocolate, Maris Otter, black barley, roasted barley, pale crystal, and crystal & flaked barley. The manufacturer also uses hops, including East Kent Goldings hops and House Ale yeast.
It's an Irish-style ale with delicious aromas of coffee and chocolate, rich sweetness of roasted barley, and has a dry finish to leave you refreshed. Zero Gravity Extra Stout contains 5.9% alcohol by volume and an IBU of 35.
Avery Allie's Brown Ale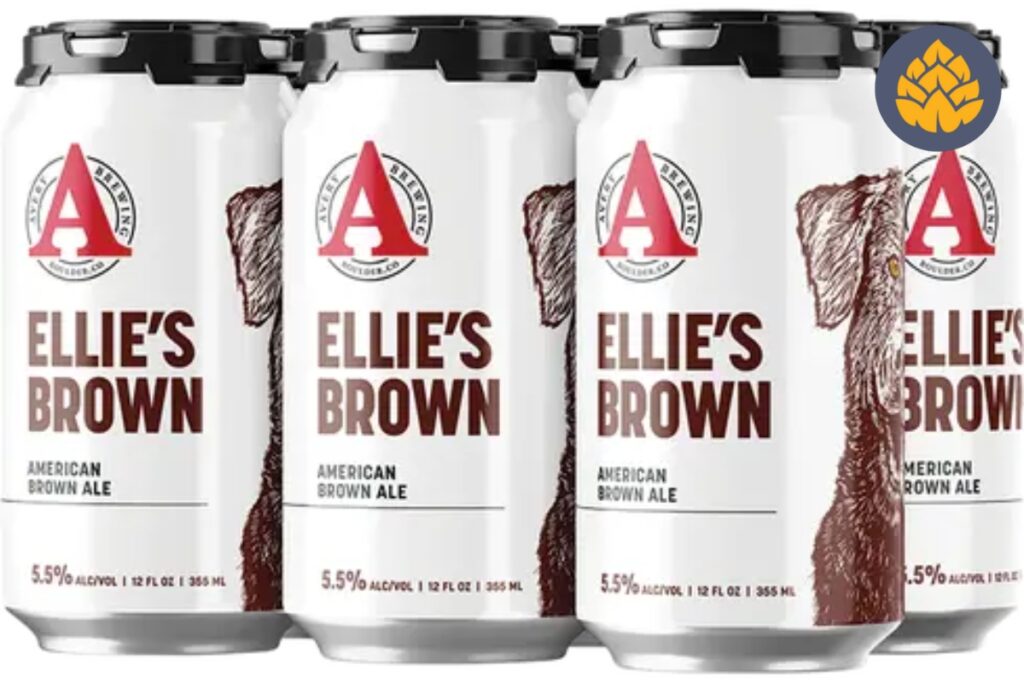 When it comes to brown ales, this delicious brew by Avery Brewing Company takes the crown. It's a beer with sweet flavors, incorporating tastes of chocolate, brown sugar maltiness, nuts, and vanilla. The malts used in this brew's production include a Munich malt, C-120, Honey Malt, Cara Pils, Chocolate, and a 2-row malt. They use the House Ale yeast strain and hop varieties, including Cascade, Bullion, and Sterling.
A 12-ounce serving contains 5.5% ABV, and it's available in cans and bottles. You'd enjoy this beer with desserts, including ginger cheesecake bars, pumpkin cinnamon chip bread pudding, and spicy pub mustard.
Samuel Smith's Oatmeal Stout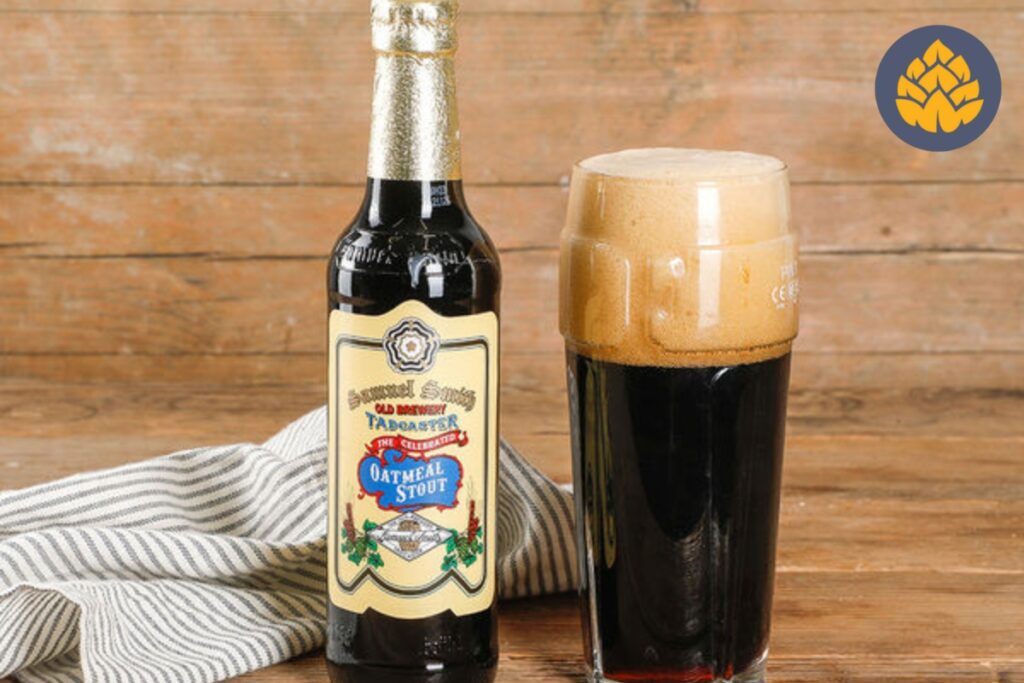 This dark lager is a classic with a rich history dating back to the 18th century. The oatmeal stout is brewed to give a beer with a distinct silky and smooth texture, incorporating complex flavors with a bittersweet finish. Ingredients for this sweet stout include malted barley, cane sugar, carbon dioxide, oatmeal, roasted malt, yeast, and hops.
The stout contains 5% ABV, and a 100-gram serving contains 47 kcal, 4.4 grams of carbohydrates, 0.5 grams of sugar, and 0.3 grams of protein.
Bell's Expedition Stout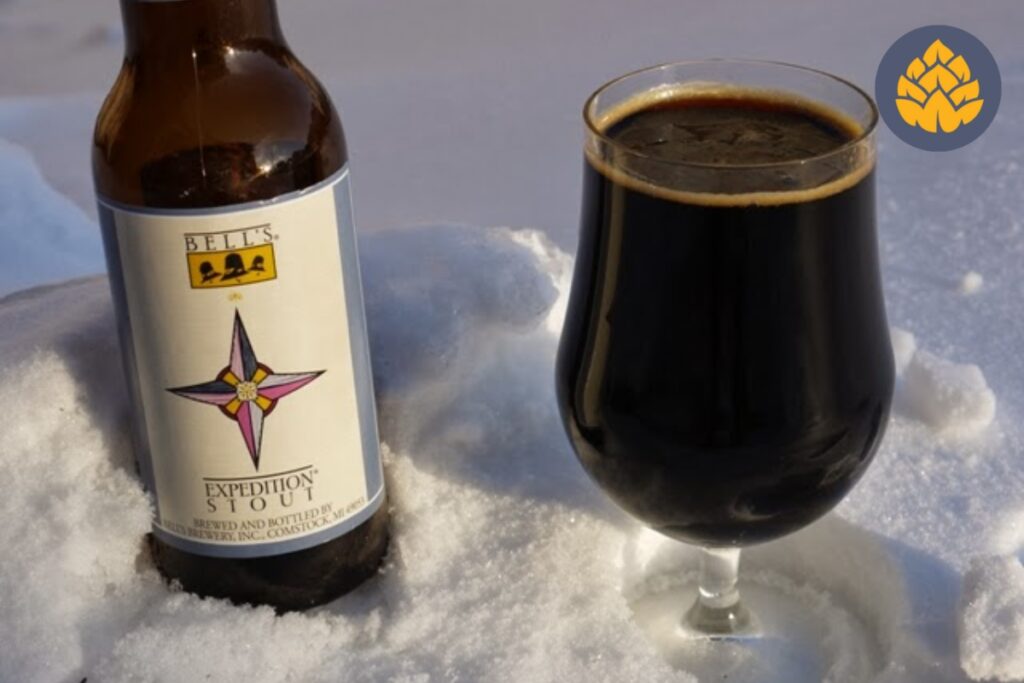 This Imperial stout has earned a high reputation for itself in the dark beer market. It's one of the first Russian imperial stouts to enter the US market, making its presence known in 1989. The imperial stout is full-bodied and packed with flavors of dark fruit, chocolate, and roasted malt.
Bell's Expedition stout is a specialty beer, which means it's of limited production. However, the beer gets even better when you allow it age, with flavors that gradually meld and deepen with time. Bell's Expedition Stout has a high IBU of 77, and it contains 10.5% abv.
The ingredients for the stout remain hops, House Ale yeast, malt, and water. A 12-ounce serving contains 40.1 grams of carbohydrates and 383 calories.
Newcastle Brown Ale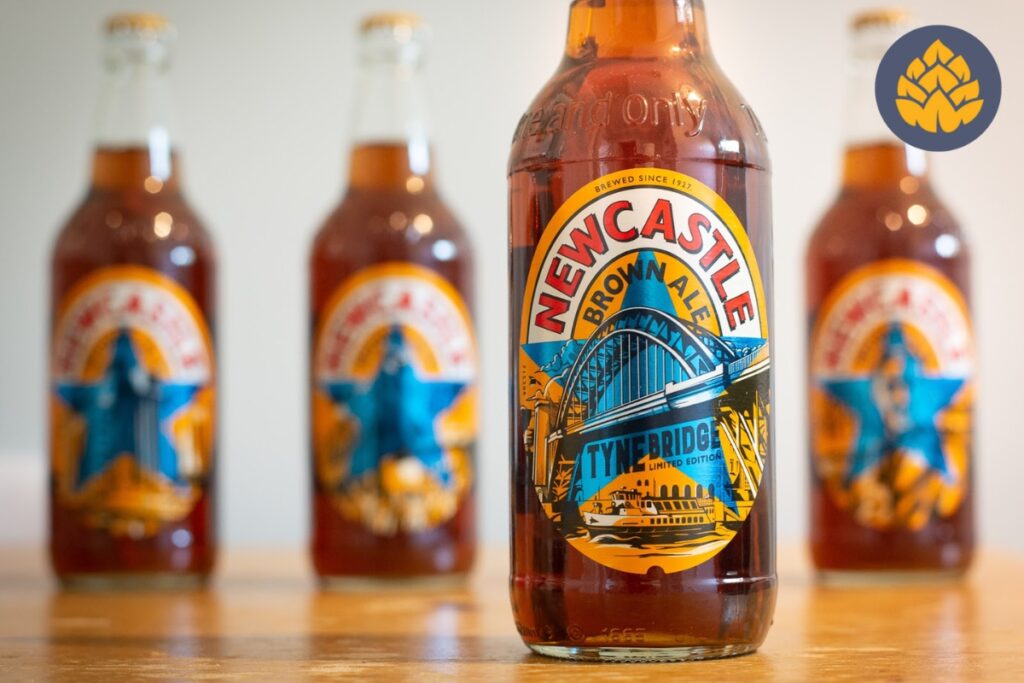 This dark ale launched in 1927 in England, and it's one of the most popular dark ales to launch in the region. It's a brown ale made with a blend of pale malt, caramel malt, hops, yeast, and water. It's of great flavors and has a smoothness and creaminess that make the beer go down easy.
The Newcastle brown ale has a sweet, toasty finish, perfect for chilly nights with your family and friends. It's one of the best dark beers with low alcohol content at 4.7% ABV.
Guinness Stouts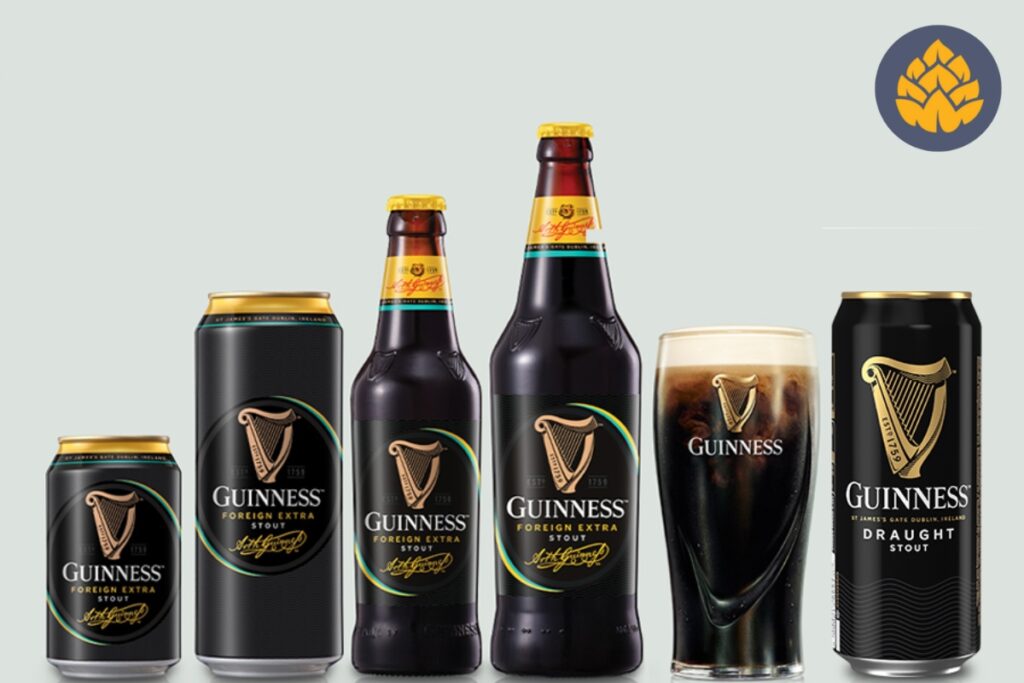 There's also the Guinness Nitro IPA, which is highly nitrogenized, giving your dark beer a refreshing and creamy drink. It's a tasty drink with notes of sugar and caramel. You also have the Foreign Extra Stout, which is especially bitter and is the darkest of the beers offered by Guinness. Its flavors primarily come from roasted malts, giving the beer a toffee, nutty, and malty finish. These drinks do not have an alcohol content surpassing 4.5% ABV.
Frequently Asked Questions
How are dark beers different from light beers?
Dark beers have a heavy concentration of malts compared to light beers. This gives any dark beer a hue ranging from coppery to dark brown, in contrast to light beers with a golden hue.
Are dark beers higher in alcohol content?
No, dark beers do not have a higher alcohol content than your regular beer. In fact, a regular dark beer has an ABV of below 5%.
What can you eat with a dark beer?
There are several dishes to pair with a dark beer, including smoked meat, barbecued dishes, aged cheeses, pork dishes, and desserts involving chocolate.
Related Articles
Read our detailed article to learn the differences between an ordinary stout and an Imperial stout. Also, see this article on the best porter beers to try in the United States.
Wrapping Up
These are some of the best dark beers you'll encounter in the alcoholic beverages market. Their rich, malty taste make them perfect for cold autumn and winter days/night, but you can always find the need for one during any season!