Best Barrel Aged Beers: What Are the Best Options To Try?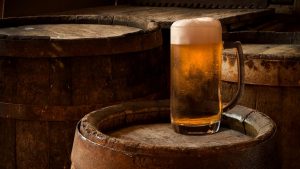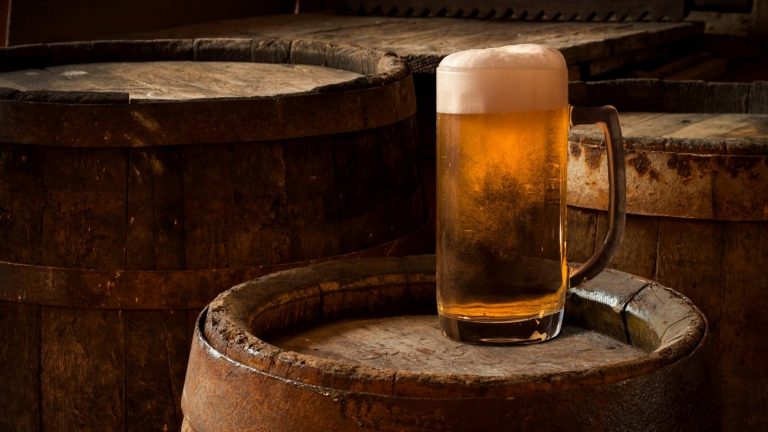 The best barrel aged beers give a fine blend of complex, unique taste. It is almost impossible to tell the final taste of beers until aging is completed. This article provides a list of the best barrel aged beers you can find in the market. Beer lovers should try out each to get a great experience of well-crafted beer.
Best Barrel Aged Beer: The Best Beers Based on the Barrel Type Used
The different wooden barrels employed in beer aging significantly impact the final beer. There are three main barrels used for beer aging purposes. Bourbon is the most common, then we have wine and rum barrels that are starting to gain lots of recognition.
In this section, we will discuss the best barrel aged beers, classifying them based on the kind of barrels used for aging.
Bourbon Barrel Aged Beers
Traditionally, bourbon is the go-to barrel for beer aging purposes. Many breweries still stick to bourbon barrels alone, but there is now an upsurge in breweries that use other barrels. Rum and wine barrels are some examples of these.
In the US, brewing laws state that a brewer can only use a barrel once to brew genuine bourbon whiskey. This makes lots of bourbon barrels available, which are then used for beer aging purposes. Brewers often use Kentucky bourbon barrels because they are readily available and cheap.
Beer in bourbon barrels develops a series of vanilla, coconut, sweet spice and oak flavor. You will easily notice these flavors in imperial stouts, with even more pronounced flavors when used with charred barrels. In addition, different breweries worldwide make use of their unique oak blend with distinct charring levels, which results in several kinds of flavors unique to each brew.
Some of the best Bourbon barrel aged beers include the following:
Parabola by Firestone Walker
Parabola is an imperial stout with limited editions often released annually. Many beer enthusiasts regard it as Firestone Walker's most reputable beer. The beers spend a year in high-quality bourbon barrels to gain sophisticated bourbon gifted flavors.
The beer is mostly dark in color. After aging, a nice blend of flavors ranging from chocolate, black cherry, coffee and oak are imparted into this reputable beer. It possesses an alcohol content of 13.6 percent. The most recent edition contains cracked pepper and cereal grain notes, making it a unique beer.
Kentucky Bourbon Barrel Ale
We present an award-winning and one of the best bourbon barrel beers in the US. The Kentucky bourbon barrel ale has the unique aroma of high-quality bourbon. The production of this ale involves freshly used bourbon barrels. As a result, the beer absorbs flavors of vanilla and oaks due to the use of charred barrels.
This bourbon aged beer appears as light amber when poured with little hop and has an alcohol content of 8.2 percent. It is often served as an appetizer or taken late at night after dinner. It is one of the most populous bourbon barrel beers in the US.
Wine Barrel Aged Beers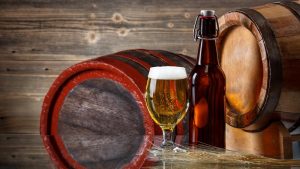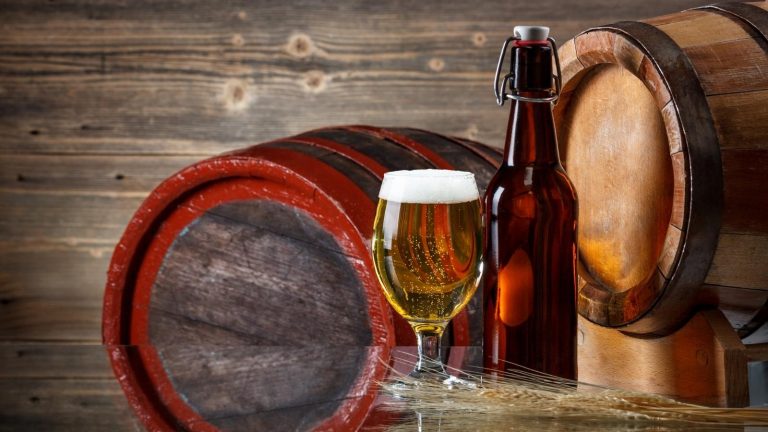 Beer aged in wine barrels have led to the production of many sour beers native to Belgium. The high alcohol in bourbon often leads to fewer bacteria in the barrels, which is the exact opposite for wine barrels that are low in alcohol.
Wines permit the growth of microorganisms. These microbes present in the barrels act on the beers, causing a unique sour taste to develop. Below are some of the best-aged beers using wine barrels.
Supplication by Russian River Brewing Company
Supplication is a brown ale aged in barrels previously containing Pinot Noir of Sonata County winery. The aging process takes about a year. This brewery included sour cherries in each barrel, which complements the souring effect provided by the microorganisms used. These organisms include Lactobacillus and Pedicoccus and a fungus called Brettanomyces.
The blend of flavors from the cherries, Pinot Noir and the oak wood produces this tremendous brown ale. The aging process yields a distinct brown ale with a sour, sharp, acidic taste and a red wine finish blend. The ABV of this beer is 7.75 percent.
The Abyss by Deschutes Brewery
Deschutes Brewery is known for delivering quality beers into the beer market. The Abyss did not fail to meet this standard — after all, it made our list. Moreover, it is a favorite amongst astute beer lovers. The beer appears as a deep dark imperial stout with a sophisticated flavor profile.
The Abyss is a fine blend of black malts, roasted barley and a variety of hop strains. It showcases a syrup flavor, indicating hints of licorice and molasses. Those who get the chance to try this beer get to feel the greatness of the award-winning offering. It has an ABV of 11 percent.
Rum Barrel Aged Beers
Like bourbon aged beers, beer aged in rum barrels tend to be boozy since rum also contains a large volume of alcohol. However, unlike wine-aged beers, there are little amounts of microbes in rum barrels. The final product obtained after aging in rum barrels is affected mainly by the previous content – rum and the wood (mostly oak) type.
Beers aged in rum barrels such as the Caribbean rum barrel get imparted with great sophisticated aroma. The vanilla flavors in the beers increase immensely, and blends of banana, coconut and oak to dark chocolate flavor get imparted into the beer.
Rum barrels with a charred interior yield vanilla and toffee-like taste and some tannins. The unique aspect of aging beers with rum barrels is the hint of molasses and burnt toffee-type flavor the rum gives to the beer.
Here are some great picks for beers aged in rum barrels:
Barrel Runner by Founders
The Barrel Runner is barely three years old. This beer is Founders brewing company's first rum-aged barrel in their series of barrel aged beers. Inspiration for this beer came from cocktails, so little wonder why it has a pleasant fruity aroma flavored with a fine blend of rum and oak.
When you pour this beer, you will notice its cloudy copper color with a white head slowly diminishing. Taking a sip of this imperial IPA, you will notice nice rum flavors with a hint of caramel midway. Then, in the end, you get the lovely boozy feel driven by the rum type. It has an ABV of 11 percent.
Avery Rumpkin
This pumpkin ale produced from Avery breweries is just a perfect work of art. I can't find a better way to describe this outstanding beer. Pumpkin ales may not be the best beer style out there, but Avery says no with this perfectly rum blended beer aptly named Rumpkin.
This beer is aged in fresh rum barrels, which gives it a delicate oak and a sugary note. The beer is dark amber resembling a traditional rum with a high ABV of 16.3 percent. It offers a spicy, boozy, fascinating smell.
Best Barrel Aged Beers: What Are the Other Options To Consider?
Not all barrel aged beers are produced using a single barrel type. Instead, brewmasters now make use of blends of different kinds of barrels. As a result, beers produced often showcase a broader range of flavors, as each barrel adds a unique feature to the resulting beer.
Some of the best of these beer types include the following options:
Darkest Hour by Anchorage Brewing Co.
Darkest hour is an ale brewed using summit hops. During the production process, it is triple fermented, which explains its high alcohol content of 13 percent.
It is first fermented using Belgian yeast, then Pinot Noir wine, then rye whiskey barrels. The final fermentation stage takes place in the bottle using a wine yeast that gives it natural carbonation.
As the name of this beer suggests, it appears very dark in color with a lingering light brown head. The aroma is fantastic; smoky malt and oak. The taste is sophisticated, giving notes of chocolate, malt, deep oak, vanilla and a hint of molasses. This kind of beer is uncommon — hardly will you find something like this anywhere else in the world.
Cuvée D'Industrial
Cuvée d'Industrial is a unique beer from Allagash Breweries. This brewery often produces top-quality beers and is one of the most famous in the country. The beer is a blend of more than twenty different barrels. A careful selection of each barrel adds its distinct individual feature to the final beer.
Some of the different barrels adopted in the production of this beer are port, rum, American oak, aquavit, chestnut and a series of wine barrels. The blend of all spirits provided by the several barrels gives this beer an expansive array of aromas ranging from grape, caramel, apple and clove.
The microorganisms present, Lactobacillus, Saccharomyces, Pediococcus and Brettanomyces, also greatly affect the resulting flavor. The beer appears as a hazy gold liquid with a whitish head that clears almost immediately. Carbonation is minimal, and it has an ABV of 8.6 percent.
Victory at Sea – High West Barrel Aged.
Victory at sea barrel aged beer is a masterpiece. This beer is the product of the partnership between Ballast Point Brewery and High West Distillery, both based in the US. The collaborative effort was to produce an oak aged version of the award-winning Ballast Point Brewery's Victory at Sea Imperial Porter.
The beer was aged using a combination of High West's bourbon and whiskey casks. The resulting beer appears to be fully black when poured, with added complexity to its flavor. The taste ranges from dark chocolate to liquor with a bit of spice. It has an ABV of 12 percent.
Abraxas
Abraxas is an imperial stout produced by a microbrewery called Perennial Artisan Ales, known to craft premium beers. This beer doesn't disappoint as it meets up to standard. It is an outstanding beer and all beer lovers should try it out.
The beer is brewed with unique ingredients — ancho chili peppers, sticks of cinnamon, cacao nibs and vanilla bean. All of which sum up to give it a delicious, sweet taste that makes you want to have more of it. You will notice a deep tan color with a thick head while pouring this beer. It has an ABV of 11.5 percent.
History of Barrel Aging: What Is a Barrel Aged Beer?
A barrel aged beer is an ale, lager or hybrid beer that brewers have aged in a barrel or that has come in contact with wood. A barrel aged beer undergoes a period of aging in a wooden barrel.
Wooden barrels used for aging often previously contained bourbon, wine whiskey or any other spirited drink. During aging, beers absorb the flavor or aroma of the barrel's previous content.
Sometimes, the flavor of the wood, which is mostly oak, is also absorbed. This is why some people refer to them as oak aged beers. Beer aging in the US dates as far back as the early 1990s, and the first bourbon barrel aged beer came around sometime in 1992.
The Unique Art of Barrel Aging
Brewing a high-quality beer goes beyond just the science of brewing. It is an art not known to many, especially the barrel aging process. Generally, barreling beer adds an extra layer of complexity and gives the final beer a unique taste. It is impossible to determine the definitive flavor a beer would possess until after aging is completed.
The aroma imparted by the wooden barrel is unique to the oak species. The origin of the wood and the different treatments it has been exposed to are factors that determine the final taste of the beer. This makes barrel aging a unique, artistic procedure in the brewing process.
Other Barrel Types for Top Quality Beers
Besides the three commonly used barrels discussed above for beer aging purposes, there are some other barrel types that are used for this purpose.
Some of them are discussed below.
– Port Wine Barrel Aged Beers
Port wine is native to Portugal, although it is now produced in many American wineries. Port wine barrels are slightly bigger than the standard bourbon barrels and are often stained blood-red, which is the color of port wine.
Beers aged using port wine barrels usually develop the color and sweet taste of the red wine. The resulting craft beer tastes like cherries covered in chocolate with a smooth aromatic flavor.
– Rye Whiskey Barrels
Unlike bourbon whiskey that appears sweet, rye whiskey tends to have this peppery, spicy tone — this spiciness goes into beers aged using rye whiskey barrels. Beer aged in whiskey barrels has its sweetness subdued by the spicy nature of the whiskey.
Some breweries use a combination of both bourbon whiskey barrels and rye whiskey barrels to age beers. An example of such a beer is the Ryeway to Heaven by Revolution. When brewers use rye to age beers, the motive is often to impart a spirited profile to the beer.
– Sherry Barrel Aged Beers
Sherry barrels are about three times larger than regular whiskey barrels. As you'd expect, these casks usually contained sherry wines native to Spain.
Due to the large size of these barrels, a larger volume of beers can usually fit in the cask. Because of this, you'd think the beer needs a more extended aging period, but beers do not need overly extended aging.
Beers aged in sherry wine barrels can pick up unique grape skin flavors, a robust earthiness, and a strong oak aroma. I assure you, this is something that all beer lovers would like as the aroma catches your nose. You would surely want to get a sip of these beers.
– Cognac Barrels
The word cognac itself is a French word, so is the brandy, native to western France. The barrels (Cognac) too are designed using an oak variety found in French forests.
Beers aged in cognac barrels have a grapey and boozy flavor profile. Oak barrels add vanilla, spice, coconut and caramel notes to the resulting beer. These beers are less malty than imperial stouts to allow cognac and oak to reign supreme.
FAQ
Are all barrel aged beers cellarable?
Not all barrel-aged beers are cellarable. Some beers are meant to be consumed fresh, while others can be aged for months or even years.
Is Budweiser barrel aged?
Budweiser has released limited edition barrel-aged beers in the past, but it is not a regular offering.
What does bourbon barrel aged beer taste like?
Bourbon barrel-aged beers often have rich, complex flavors including vanilla, caramel, and oak. The bourbon adds a warming alcohol presence and a hint of sweetness.
Conclusion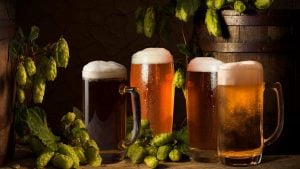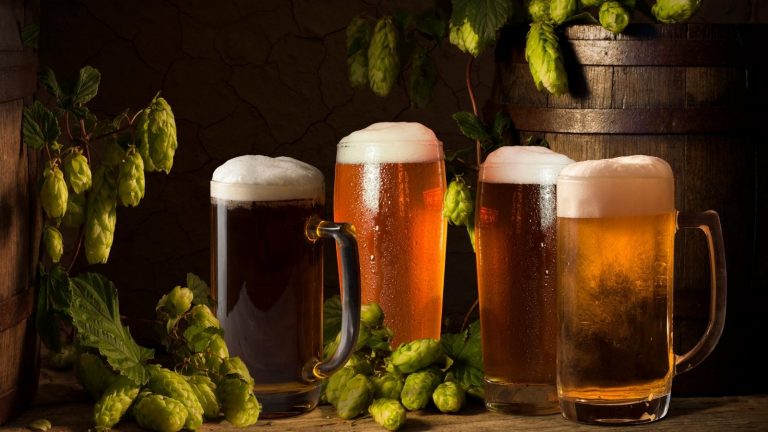 There is a wide variety of barrel aged beers available in the market, but not all are of great quality. You do not want anything that is excessively sweet or a beer that is just plain — you want a great experience as you sip your beer.
Wood aged beer allows absorption of compounds from the wood fibers and the previous content of the barrels.
During beer aging, these beers get imparted with different flavors and aromas, yielding up to an extra layer of complexity in the final beer.
The most common wood type adopted for barrel production is oak.
Flavor and aroma imparted into beers are based on the species of oak used and the location where it was grown.
Bourbon barrels are usually the most-used casks for beer aging. However, rum and wine barrels are also pretty common.
Other barrels like rye whiskey, port wine, sherry barrels, etc., are now gaining popularity worldwide.
Some of the best barrel aged beers include Parabola, Supplication, Barrel Runner, Cuvée D'Industrial, Abraxas, etc.
The best barrel aged beers, as discussed in this article, considered several barrel types to be utilized in aging beers. On this note, we advise you to go through this article and select the one that best suits you.