11 Oldest Breweries in the US: History and Interesting Facts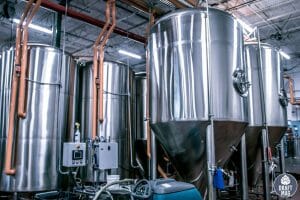 The oldest brewery in US has undoubtedly been around for ages, considering the country's history with beer. Although craft beer and breweries are becoming more popular nowadays, it is impossible to ignore the impact of some of the oldest breweries in the US.
If you're a beer enthusiast looking to explore the beer brewing scene in America, we've compiled a list of the 11 of the oldest breweries to check out. We've also included the history of these breweries and where you can find them, so let's dive in.
Brewery
What is Great about Them
Yuengling Brewery
A picturesque mansion-brewery that offers free tours, free drink samples, and the Iconic American Lager; Yuengling traditional Lager.
F. & M. Schaefer Brewing Company
Used to produce the best-selling ale, Schaefer beer, before going defunct
Pabst Brewing Company
A multi-award-winning brewery

Offers tours of its founding mansion/headquarters in Milwaukee

Minhas Craft Brewery
Has a rich history

Its Monroe brewery/beer museum is said to be the largest of its kind in Southern Wisconsin

Anheuser-Busch
One of the most popular beer producers/distributors in the world

Makers of the famous Budweiser

Miller Brewing Company
Known to be one of the most important beer distributors in America and producers of the country's beloved Miller High Life.
Stevens Point Brewery
Offers tours to guests as well as seasonal

Year-round beer samples

August Schell Brewing Company
Currently, the largest brewery in Minnesota

Offers affordable tours for beer lovers on weekends

Frankenmuth Brewery
Has an interesting history

Offers tours on weekends

Beer lovers can sample over 20 draft beers

Jacob Leinenkugel Brewing Company
Brews most of the shandies are consumed in the US.

Has affordable tours, and free beer samples

Coors Brewing Company
The largest single-site brewery in the world, makers of famous Coors Light.

Offers guided tours for beer lovers and experts
The Oldest Brewery in US: Complete List
Here's a list of the oldest breweries in the US and where you can find them:
– Yuengling Brewery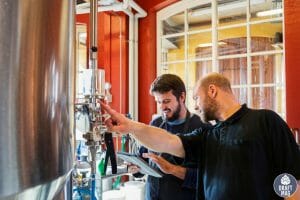 Also known as D. G. Yuengling & Son Inc., Yuengling is America's oldest brewery. It was founded in 1829 by David G. Yuengling, a German immigrant. It was initially known as Eagle Brewery, and they produced ice cream to get through the beer Prohibition era before they began the actual production of beer. Yuengling Lager went on to become one of the most popular beers in the US, and the brewery remains one of the largest beer distributors in America.
Although the original brewery was burnt down, it was rebuilt in 1831 in the small town of Pottsville in Pennsylvania. Listed on the National Register of Historic places, you can always visit the almost 200-year-old Yuengling right on Mahantongo Street, Pottsville. Tours are free, and you even get a sample of the house's beer.
– F. & M. Schaefer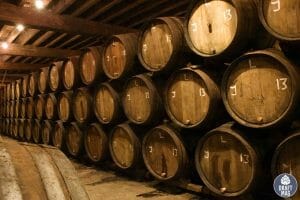 Founded in New York in 1842, F. & M. Schaefer was one of the earliest breweries in America. Laying claim to Schaefer beer, the oldest American lager, F. & M Schaefer, is now owned by Pabst.
Although no longer in production, Schaefer is one of the founding breweries in America that survived the well-known alcohol Prohibition era and produced its best-selling ale, Schaefer beer. Even though Pabst now owns the brewery, you can always visit its site in New York.
– Pabst Brewing Company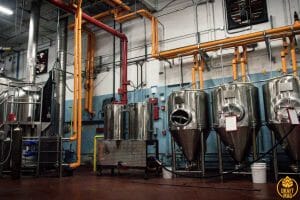 A list like this would not be complete without mentioning Pabst. Pabst was originally a family business that was founded in 1844 by Jacob Best Sr. in Milwaukee, Wisconsin. Upon Jacob's retirement in 1853, the business was taken over by Jacob Jr and Phillip Best. From Empire Brewery to Phillips Best and Company, the company had several names before settling for Pabst.
The name change was a result of a partnership between Phillips Best and his son-in-law, Frederick Pabst and Emil Schandein, due to financial issues. Together, Phillips and his new partners were able to reinvent the brand with effective marketing strategies, which led to their success.
In 1893, Pabst changed its name to Pabst Blue Ribbon after winning a gold medal for taste at the Centennial Celebration of the US in 1876. Although the company no longer brews independently following a contract brewing with MillerCoors, there's no denying its impact on the country's beer history. If you're looking to explore all the intricacies of this brewery, you can visit their old headquarters and mansion in Milwaukee, Wisconsin.
– Minhas Craft Brewery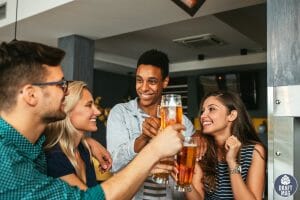 If you want to visit an American brewery with lots of fascinating history, be sure to visit this brewery. Minhas first started the production of ales beer in 1845 under the moniker Monroe Brewery in Monroe, Wisconsin. It was founded by a certain Mr. Bissinger, who sold the brewery to John Knipschield in 1850. Again in 1857, the company was sold to John Hermann and George Esser, who expanded the brewery and included a Lager for the first time to its list of brews.
Ownership of the brewery continued to change till 2006, when Dan Weinstein and his family sold the brewery to Manjit Minhas, a Canadian business mogul. Even though Minhas is a successful brewery, not many people know about it since it focuses mainly on producing beers for large-scale distributors. An interesting fact is that although Minhas has had about fifteen owners, the brewery surprisingly still operates at its 1845 Monroe location.
You can tour the monumental building at its Monroe brewery in southern Wisconsin. In fact, their brewery/museum, along with its collection, is said to be the largest of its kind.
– Anheuser-Busch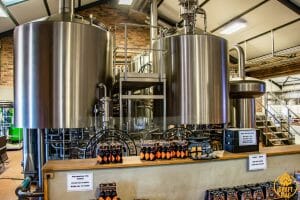 Perhaps one of the most popular breweries in the US and certainly the largest brewer in the world, Anheuser-Busch is surely a force to reckon with. The history of this reputable brewery dates as far back as 1860, when Eberhard Anheuser bought a struggling brewery in St. Louis.
In partnership with his son-in-law, Adolphus Busch, Eberhard worked to build what would eventually become the largest beer distributor in the world. Although the brewery initially struggled, Adolphus Busch's technological innovations and leadership skills helped build the brewery into the conglomerate that we all know.
It is worthy to note that the brewery was the first to pasteurize its products and make refrigerated rail cars for transportation. Following the launch of the iconic Budweiser in 1876, the brewery was able to establish itself as not just one of the country's oldest breweries but also as the maker of a leading beer produced in America.
Although the brewery has faced its fair share of difficulties from Prohibition to World War 2, the company has been able to stay afloat and grow to become the number one brewery in America. You can always visit this famous brewery at its St. Louis brewing site in Missouri.
– Miller Brewing Company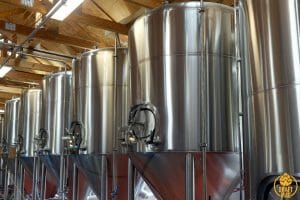 Also, one of the oldest breweries in America, Miller, was founded in 1855 by Frederick Miller, a German immigrant. He had come to America in 1854 with his family following the war in Germany. Miller was originally Plank Road Brewery, owned by the Best of Pabst.
Located in Milwaukee, Wisconsin, there was a lot of competition among beer breweries at the time, but Frederick Miller was methodical about his brewery advancement. He went ahead to open beer gardens and saloons in Milwaukee, which eventually won the people over.
In 1903, the company launched its popular Miller High Life, which beer lovers widely accepted all over the country. With the help of excellent advertising strategies, Miller was able to work its way to the top. Following the death of Frederick Miller and his son in a plane crash, Philip Morris eventually bought the establishment.
He expanded the business and led to the birth of Miller's popular advertising campaign slogans, "Tastes great, less filling" and "If you've got the time, we've got the beer." Over the years, the company has grown into a formidable force by acquiring other breweries, including Molson Coors, Leinenkugel, Foster, and so on. Miller is now known as MillerCoors and can be found at its brewing location in Milwaukee, Wisconsin.
– Stevens Point Brewery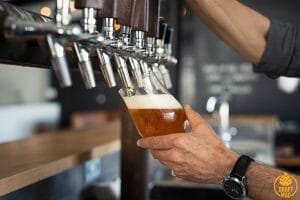 This brewery was originally founded by George Ruder and Frank Wahle in 1857. Both partners oversaw the running of the beer brewery for a decade before it was sold to the Lutz family in 1867. The Lutz family also expanded the business for a few more decades before it was eventually sold. It has changed ownership over the years but is currently one of the remaining breweries in America that are privately owned.
Over the years, the company has managed to own its own branded beers but only caters to small beer distributors and brands. Beer lovers can explore and go on tours at its brewing site in Wisconsin. Tourists are offered five year-round beers and five seasonal beers, including their famous Milkshake Malt Porter.
– August Schell Brewing Company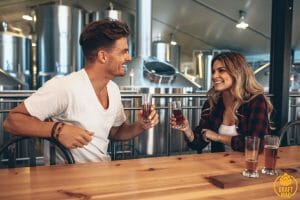 August Schell is the second oldest American brewery. It was founded in 1860 by August Schell and Jacob Bernhardt in Minnesota. August Schell and Jacob Bernhardt were both German immigrants who had moved to America. Although originally founded by two partners, August Schell was able to seize partnership from the children of Jacob Bernhardt, and August Schell's family has been in charge of the company ever since.
Over the years, August Schell witnessed a lot of growth, especially in 2003, when the company acquired a recipe for the famous Grain Belt Beer. August Schell is now the largest brewery in Minnesota and is open to tourists who want to explore the iconic building. It is located in New Ulm, Minnesota, and offers a $10 tour for beer lovers on Fridays, Saturdays, and Sundays.
– Frankenmuth Brewery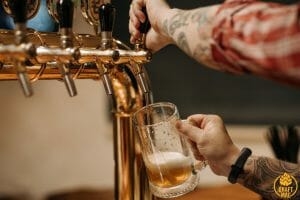 Founded in 1862 by William Knaust and Martin Heubisch, Frankenmuth brewery is also another old and reputable brewery in America. Frankenmuth had a stroke of tough luck in its early years, especially following the destruction of the brewery by a real-life F3 tornado. It was a devastating period for the brewery, but they were able to rebuild after seven years.
Frankenmuth Brewery has since grown to become well-known nationwide. And the Frankenmuth Hefeweizens and Pilsners are a favorite among American beer lovers. Located in the tourist town of Frankenmuth in Michigan, you can tour this historical brewery on weekends and even try out over 20 draft brews from the brewery.
– Jacob Leinenkugel Brewing Company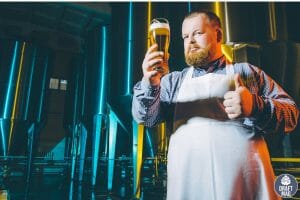 This is an old American brewery worthy of mention. This brewery was founded by a Prussian immigrant, Jacob Leinenkugel, alongside John Miller in 1867. Jacob Leinenkugel's original beers were based on a recipe by Jacob Leinenkugel himself. But even though the company recorded success, it only sold its beer in the upper west.
Jacob Leinenkugelonly became popular when it added the popular Summer Shandy to its list of beer lineups. Although it was quite successful in its time, Jacob Leinenkugel was eventually sold to Miller Brewing Company in 1988. However, a member of the family has always been chosen to be president of the company despite its new ownership. Despite all this, Jacob Leinenkugel is very much in the production business as they brew a vast majority of shandies consumed in the United States.
If you want to visit this old brewery, you'll find it at Chippewa Falls in the popular beer city of Wisconsin. You can take a tour of the brewery for about $13 and even get to sample four 5-ounce beers right from the brewery.
– Coors Brewing Company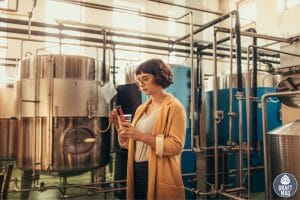 It wouldn't be possible to end this list without mentioning the famous Coors Brewery, with its reputation as the world's largest single-site brewery. The Coors Brewery was founded by Adolph Coors who was a German immigrant. He established Coors Brewery, initially called Golden Brewery, in 1873 alongside Jacob Schueler. The brewery was raking in profits within a few years, thanks to Adolph and Schueler's German beer-brewing skills.
During the Prohibition era, Coors was still making profits as he ventured into producing malted milk, porcelain, and distilled alcohol for pharmacies. Sadly, the death of Adolph Coors was difficult for the company as it faced financial issues.
Coming out of those difficulties, Coors is now a regional division of MillerCoors, which is the world's third-largest brewery. With top-selling brands like Coors Light and Coors Original, Coors is indisputably one of the most recognized breweries in the US.
Coors offers tours for beer lovers and experts worldwide who want a first-hand experience of its history and brewing techniques. You'd find them at their brewing site located in Golden, Colorado.
Conclusion
Whether you're a beer nerd or an expert looking to know more about the beer-making history in the US, this article provides information on the following: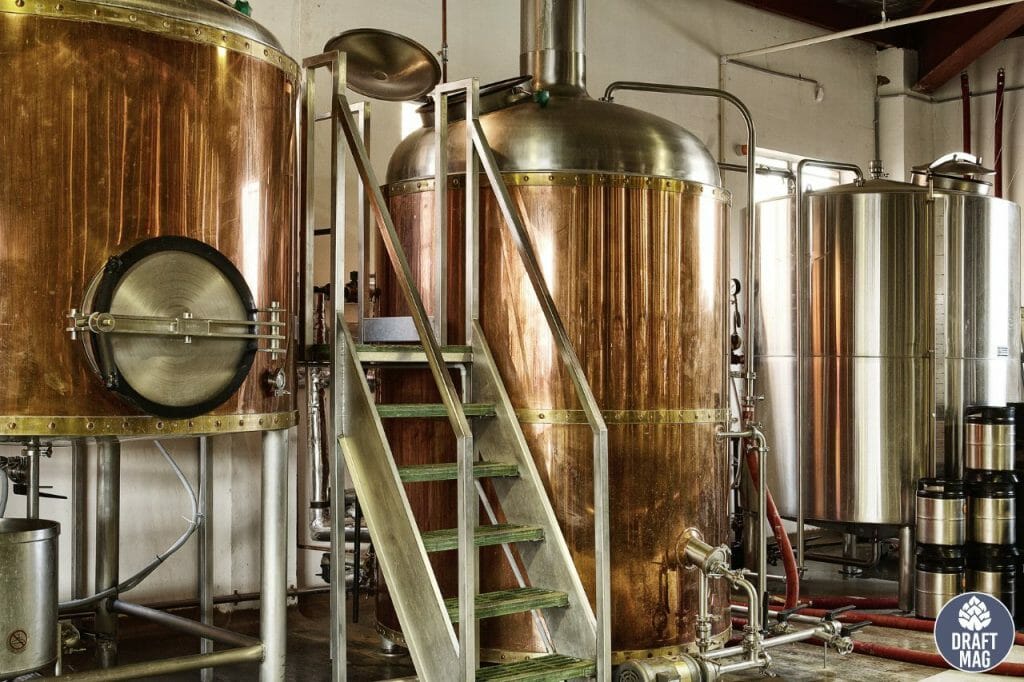 Eleven historical breweries you can always visit to learn more about American beer history.
You can choose to visit other breweries like Samuel Adams, Alaskan Brewing, and so on.
To help streamline your tour, you can choose to visit the most popular breweries on the list, which are Anheuser-Busch and Miller.
If you're searching for the oldest breweries in the US just for fun or even to celebrate the next National Beer Day, our list of 11 oldest breweries will surely come in handy! These historical breweries are open to tourists and fun-seeking beer moves looking to explore the rich heritage of each brewery.