San Marcos Breweries: Best Places To Check Out in This City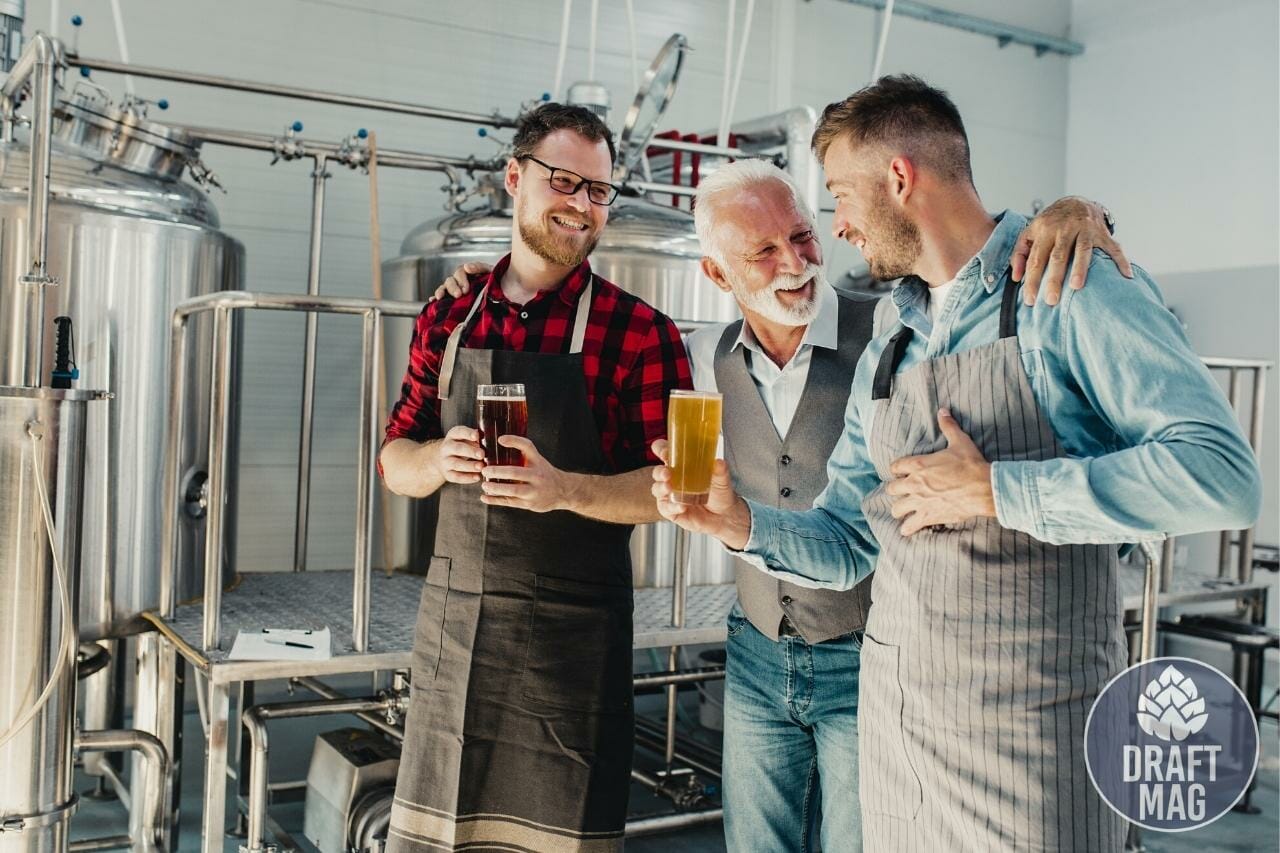 Some of the top Texas beers are made in San Marcos breweries, which the love of beer has influenced.
The popularity of independent local breweries has made its way into the city, and there are some local gems that you don't want to miss out on.
You can check out top breweries like Roughhouse Brewing and visit exciting brewpubs like Sean Patrick's Pub when in San Marcos. This guide covers the top breweries, pubs and places to have a beer in San Marcos, so keep on reading to know more.
| | | |
| --- | --- | --- |
| San Marcos Brewery | Number of Active Beers | ABV Range |
| Roughhouse Brewing | 14 | 3.3 – 8.5 percent |
| Darkside Fermentation | 22 | 7 – 13 percent |
| Middleton Brewing | 14 | 3.7 – 9.7 percent |
| AquaBrew | 11 | 4.5 – 12 percent |
| Guadalupe Brewing | 31 | 4.2 – 14.2 percent |
| Sean Patrick's Pub | 70 | 5.2 – 13 percent |
| The Growling | 25 | 4.5 – 12.1 percent |
| The Taproom | 100+ | — |
| Treff's Tavern | 48 | — |
| Vista Brewing | 23 | 4.2 – 9.2 percent |
| Texas Bean and Brew House | 24 | — |
| Zelicks Icehouse | 28 | — |
Best Breweries in San Marcos
If you're in or around San Marcos, you don't want to miss any of these five local breweries. They all offer different brewing styles but are well-known beer establishments throughout Texas. When planning your beer trip to San Marcos, here are the breweries that should make your list.
Roughhouse Brewing
Heading our list is Roughhouse Brewing, a family-run brewery in San Marcos TX that was established in 2019. Although it's a relatively new establishment, the brewery has quickly become one of the best in the community. The owners also do a lot of meaningful work that makes them relevant in the community.
Roughhouse Brewing is based on a ranch, and they focus on creating oak-fermented American farmhouse beer that gives you a feel of Texas. These beers are crisp, dry and refreshing, and can be enjoyed in their taproom. The taproom is located in a wooden barn, giving you homey aesthetics. You can also order wine and cider.
The yeast used to ferment their ales is obtained from the Pasternak Ranch, which is used to create mixed culture. Then, they are left in American White Oka feeders. When you visit Roughhouse Brewing, we highly recommend their Rare Merit, Modern Light and Floral Print, all farmhouse ales. They also offer delicious Pilsners and cave-aged wild ales.
Darkside Fermentation
Darkside Fermentation is one of the best microbreweries in San Marcos for those looking for locally sourced Belgian-style brews. It was founded in 2009 when Kyle Mylius, the owner of The Root Cellar Café, asked Silas Parker, a brewery and now owner of Darkside Fermentation, to sell beer in the café.
The brewery has a lot of year-round Belgian brews and seasonal flavors, all made in-house. You should add this brewery to your list of places to visit and check out their flagship beer, Mark of the Yeast: 78666. It is popularly known as dark medieval ale with a nourishing taste and lingering aftertaste.
Aside from this, there is a wide range of beers on the Darkside tap list. Check out their draught beers like Weiz Guy, Pale Rider, BrideAle and GroomsBeer, Golden Mean and more.
Middleton Brewing
Middleton Brewing is a top local brewery in San Marcos and Texas as a whole. It was founded in 2011 by Kim and Dennis Middleton and continues to offer world-class beer. The couple wanted to make top-quality brews in a place where people could feel invited and laid-back, so they moved from California to Texas.
The brewery features a 10-barrel brewpub and focuses on making handcrafted British, Belgian and American ales in small batches, making it perfect for Texas. Their collections of beers include two British beers, seven Belgian brews, and six American-style beers. They also offer an impressive selection of wine and local cider.
You can order delicious foods with your beer when you visit, as their culinary experts and master brewers ensure that you get the best pairing. The pub also organizes live events. If you're ever in San Marcos, you should check out the Easy Rider, Black Lab Porter and Quartzite at Middleton.
AquaBrew
If you're looking for a brewery with a beer garden, AquaBrew offers the perfect scenery for enjoying brews outdoors. It combines a restaurant and an event center with its brewery and garden and is located in the lively downtown area. The AquaBrew location focuses on bringing craft beer, delicious food, fun Texan music, and the community together.
You can enjoy sipping their delicious beers in the rooftop bar or patio when you visit. The taproom features bench-style seating that allows you to interact with other beer lovers and meet new friends. They also have a 500-person events center.
As one of the top local breweries in Texas, AquaBrew offers ten beers on tap and brews from guest breweries. They also allow customers to purchase growlers and crawlers. You should order the Ape-pricot Wheat or the Swine Dive IPA.
Guadalupe Brewing
Although Guadalupe Brewing is a top San Marcos brewery on our list, it is located in New Braunfels, about twenty minutes away from San Marcos. You should try out their brews and check the taproom when you visit this lively city.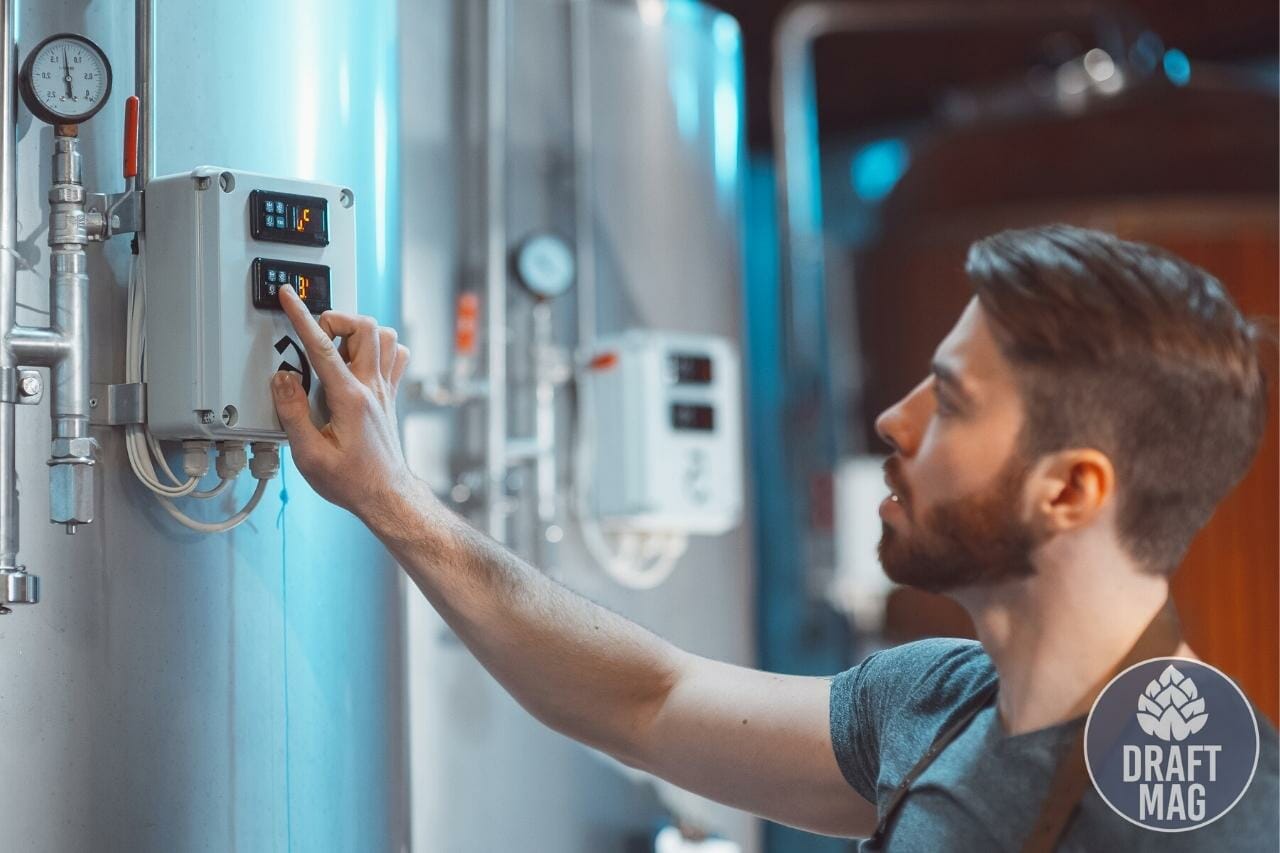 Guadalupe Brewing focuses on making approachable craft beers that are fully-flavored and properly balanced with natural ingredients.
The brewery was founded in 2009 and distributed its beer exclusively in Texas. You can easily find the state or check out the Guadalupe Halle Taproom.
You can choose to purchase their beers while in the taproom, take some to-go growlers, or order online if you're in the area. Some of their popular brews available in the taproom include the Dunkel, Salted Caramel Scotch Ale, Coffee Peanut Butta Stout, and Watermelon Habanero Berliner.
Top Places for Beer in San Marcos
Aside from the five breweries in and around San Marcos, the city is also bustling with brewpubs, taprooms, pubs, bars and exciting places where you can enjoy beer.
Sean Patrick's Pub
When looking out for brew pubs San Marcos, Sean Patrick's Pub is a top option for many enthusiasts. Located in the downtown area, the brewpub has over 70 beers available on tap, with six of them being made in-house.
The Irish pub also provides Irish whiskey and traditional Irish staples on its food menu, like shepherd's pie, fish and chips, bangers and mash, and some popular Texan favorites. Although the tap list can change, regulars at this brewpub are always looking for beers like Allie Mae, Dancing in Purgatory and St. Norman.
The Growling
The Growling describes itself as a Texas Craft Beer Bar located in the San Marcos center. The taproom has a relaxing vibe, with live music on Fridays and Saturdays, fantastic art designed on the walls, and a pool table for communal fun.
If you're new to the beer bar, you can ask them for recommendations based on your preferences. The brews are 100 percent Texan, and you can also order cider and mead at this establishment. They have an extensive selection of craft beers, but you should ask for Spindletap Houston Haze, Skull Mechanix Horimana Dry and the Lone Pint Yellow Rose beers.
The Taproom
Next on our list is The Taproom, a typical American pub with a fun experience for beer lovers. The brewery has over 100 types of beer on tap, while their food menu is filled with delicious burgers, fries, pickles, baby back ribs, cheesesteak, chicken wings and more.
The Taproom has a diverse selection of local and international beers available for you to choose from. If you're having trouble choosing one, you can try out popular Guinness beers or Milk Stouts. They also organize game days, family meals, bingo, trivia and sports games on the TV.
Treff's Tavern
We also recommend Treff's Tavern for anyone in San Marcos looking out for an exciting place for beer. The tavern has been owned and operated by Texas State Alumni since it was opened in 1996 and is still one of the top bars in San Marcos. It is very popular among students and locals.
Aside from beers, you can enjoy karaoke and trivia games on some days while enjoying their beer specials. The pub has an attractive and inviting interior design that will make any beer lover feel comfortable. You can find beers from popular brands like Corona and local names like Lone Star Beer.
Vista Brewing
Visa Brewing is next on our list, although not located in San Marcos. It is in Driftwood instead, about 30 to 40 minutes away. The bar features a rustic and communal setting, with bench chairs for customers to meet new people. The bar also has very large windows and gives you a good view of nature.
You can expect delicious craft beers made with local ingredients at this bar. If you're not sure what to choose, their beer flight is also very popular and gives you a taste of many brews at once. Alternatively, you can also start with Le Saison and Seeking Sakura, their top brews.
Texas Bean & Brew House
If you're looking for a great place to enjoy a draft beer in San Marcos, Texas Bean & Brew House should be a top choice. The brewhouse has an extensive selection of beers and offers wines and craft coffee. It is well-known for its tacos and all-day breakfast menu, but you can also order sandwiches, burgers and pizzas.
The brewhouse has a drive-through and also allows online ordering. Their top beers include the Pecan Porter, Zigenbock, Middleton Pecan Amber and Guadalupe Texas Honey Ale.
Zelicks Icehouse
You can top up your beer experience with this rough and ready roadhouse bar in San Marcos. Zelicks Icehouse is located in a 1930s gas station, which already gives it a unique concept. It features a patio for enjoying beers outdoors, TVs, games and a pool table.
They offer a wide range of beers from wheat beers and lagers to IPAs and stouts, regardless of what you're looking for. Their top beers include Guinness, Texas Beer Co. Pecos Amber, East Brothers Red IPA and Live Oak Hefeweizen. You can also order beers from domestic brands like Bud Light, Coors, Lone Star, Miller and Budweiser.
Beer Scene
The beer scene in San Marcos is still up and coming as there are only four breweries within the city. But the city is seeing a growing number of brewpubs, and it is expected that more breweries will open, expanding the craft beer scene.
If you love craft beer and unique brews, the young scene at San Marcos is where you should be.
FAQ
What beer types are San Marcos breweries famous for?
San Marcos is known for its thriving craft beer scene, with a wide variety of beer styles available.
Are yeasts found in San Marcos breweries?
Yes, yeasts can be found in San Marcos and are used in the brewing industry. Yeasts are important in the fermentation process of beer, and many breweries in San Marcos use locally-sourced yeasts to create unique and distinct flavors in their beers.
What is the oldest brewery in San Marcos?
The oldest brewery in San Marcos is the Port Brewing Company, established in 2006.
Final Verdict and Summary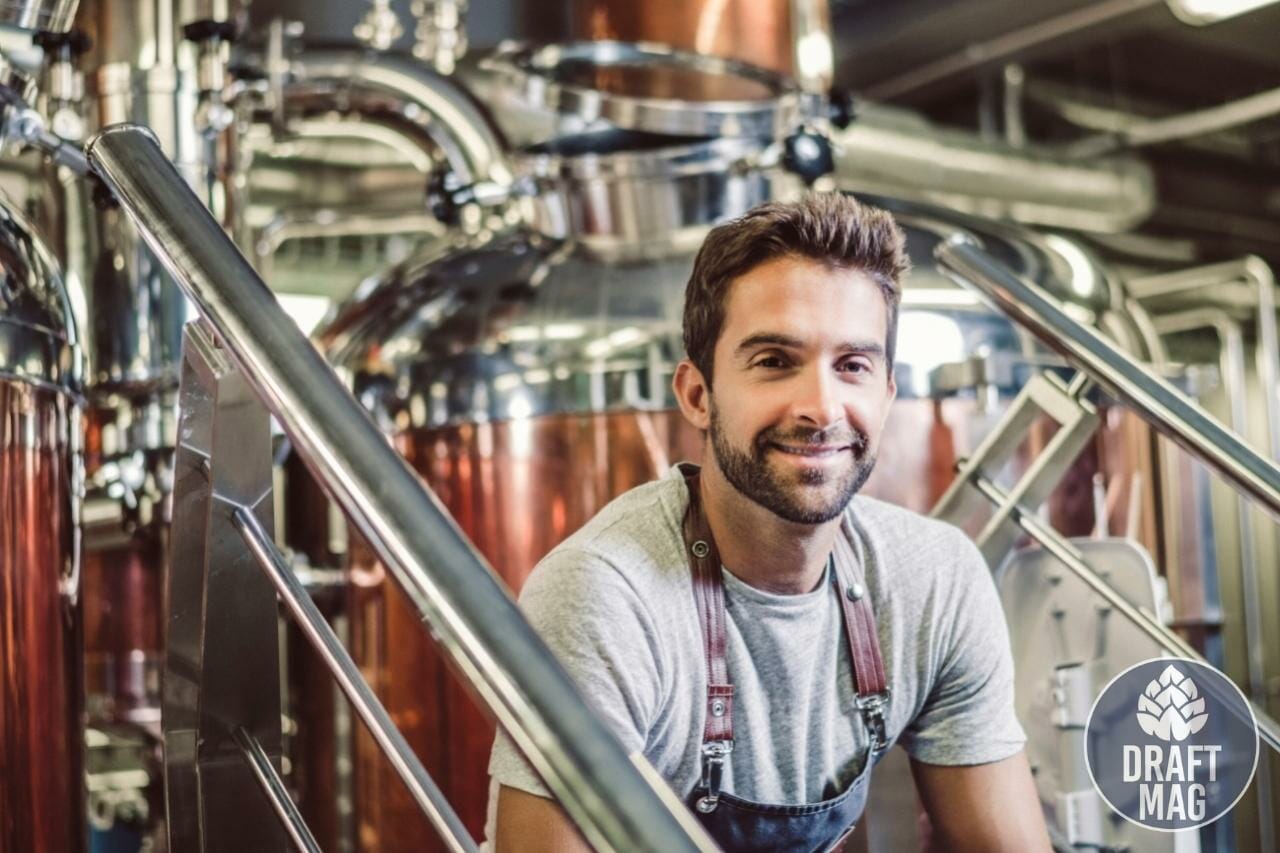 Whenever you visit San Marcos, you should check out their top five breweries and the other brewpubs that offer exciting culture and delicious beers.
Roughhouse Brewing is the top brewery in San Marcos, so make sure to stop by this establishment.
AquaBrew is a fantastic place to visit if you want to enjoy a beer garden.
Guadalupe Brewing is the best brewery near San Marcos for those of you who are looking for more breweries within the area.
Head on over to Sean Patrick's Pub, which is the top brewpub in the city.
Use our complete guide to plan your next visit to the exciting city of San Marcos!