Best Breweries in Houston: Most Recommended Locations in Houston, TX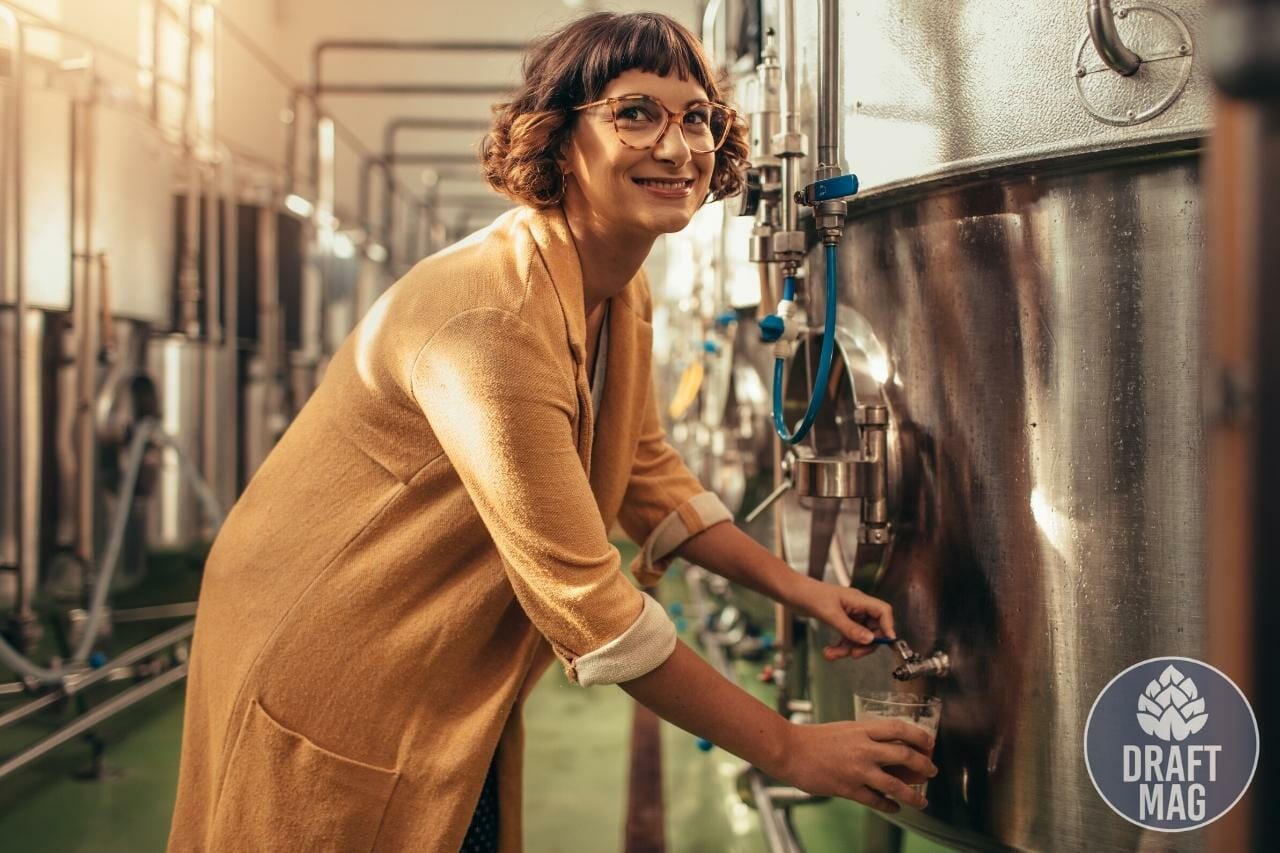 Many of the best breweries in Houston have opened in the last decade as this Texan city is increasingly becoming one of the best beer cities.
Popularly known as the fourth largest city in the United States, it has seen an explosion in its breweries and a widespread interest in hazy IPAs.
Among beer enthusiasts, Houston is often called Juiceton because of the popularity of beers, especially IPAs, in the city. If you're thinking about visiting, you can check out our compiled list of the best breweries in and near Houston.
| | | |
| --- | --- | --- |
| Houston Breweries | Number of Active Beers | ABV Range |
| Saint Arnold Brewing Company | 56 | 4 – 15.7 percent |
| Spindle Tap Brewery | 61 | 4.5 – 11 percent |
| 8th Wonder Brewery | 37 | 4 – 8.8 percent |
| Holler Brewing Company | 61 | 4 – 11 percent |
| B-52 Brewing Company | 70 | 4 – 12.8 percent |
| True Anomaly | 50 | 4 – 13.7 percent |
| Buffalo Bayou Brewing Co. | 58 | 4.6 – 11 percent |
| Eureka Heights Brew Company | 69 | 4 – 13 percent |
| Karbach Brewing Co. | 56 | 0.05 – 13 percent |
| Southern Star Brewing Company | 50 | 4.2 – 13 percent |
| Whole Foods Market Brewing | 20 | 4.2 – 10.8 percent |
| 11 Below Brewing | 26 | 4.5 – 12.3 percent |
| Brash Brewing | 34 | 4 – 15 percent |
| Sigma Brewing | 44 | 4.7 – 12 percent |
| City Acre Brewing | 17 | 4.3 – 11 percent |
| Ingenious Brewing | 181 | 3.9 – 14 percent |
| Baa Baa Brewhouse | 119 | 4.13 – 10 percent |
| Lone Pint Brewing | 21 | 5.3 – 13.3 percent |
| New Magnolia | 62 | 3.5 – 10.5 percent |
| Local Group Brewing | 41 | 1 – 5 percent |
| No Label Brewing | 49 | 5 – 12.1 percent |
21 Best Houston Breweries to Visit – The List
Here are the top breweries that produce the best beer in Houston.
Saint Arnold Brewing Company
Saint Arnold Brewing Company is well-known as the oldest craft brewery in Texas and the most important in the Houston area, so it's not surprising that it is ranked number one on our list. It has had a significant impact on the beer culture in Houston, and the company even spent many years lobbying the government. This led to many microbreweries opening in Houston.
Beers from Saint Arnold have won many awards from the Great American Beer Fest compared to other Houston breweries. Not only this, but they have opened a beer garden and restaurant, which is a fantastic brewing destination in Houston for all enthusiasts. Some of their popular beers include Summer Pils, Oktoberfest and more.
Spindle Tap Brewery
Next on our list is Spindle Tap Brewery, one of the top breweries in Houston. The Spindletop oil well in Texas inspired its unique name. Although the brewery opened a little over five years ago, it has quickly increased in popularity among other brewing companies. Its popularity is mainly because its beer line is Houston-centric.
One of their most popular beers is the Houston Haze, which is part of the Hazy Collection. The delicious IPA has the color of orange juice and a hoppy character. Most of their brews on tap are pale ales with opaque colors and attractive aromas.
8th Wonder Brewery
The 8th Wonder Brewery was founded in 2013 and has already built rapport with the Houston community. It was named after the Astrodome, which used to be the 8th wonder of the world, and offers up to 25 unique drafts. Each beer draft is also centered on Houston, paying homage to the city in different ways.
Beer enthusiasts would be impressed by the Dome Faux'm creamy ale, a flagship brew from the company. Many people in Houston know about this beer as it has a very high demand. Another popular beer you can try out at this brewhouse is the Rocket Fuel Vietnamese coffee porter.
Holler Brewing Company
What makes the Holler Brewing Company stand out among many others is its meticulous approach to the craft. The couple who founded the company is John and Katheryn Holler, who underwent formal training in different cities before opening this eponymous brewery in Houston.
Beers from the Holler Brewing Company are sold only in their taproom and particular bars in Houston. If you're unsure what beer to have first, you can go for the ESB brew, which won a medal at the Great American Beer Festival in 2017. The beer style is an English-style ale with a lot of hoppiness and hints of toffee.
B-52 Brewing Company
The B-52 Brewing Company is located behind Conroe and sets itself aside from others in Houston with its original and inventive beers. It has a wide selection of creative and delicious brews for its customers to purchase, whether you want the hazy IPA or barrel-aged Saison.
The brewery even has some beers that have been double dry-hopped, giving you very cloudy and unique IPAs. A good example is the Szechuan Sauce, a very hazy and dry-hopped beer with a green color from a natural butterfly pea flower.
True Anomaly
While True Anomaly is one of the newest Houston craft breweries, it opened in 2019 and is in the same neighborhood as 8th Wonder Brewing. Even with this, the brewery managed to make a name for itself in Houston within a few months, especially since it offers a wide selection of old-world ales and sour beers.
True Anomaly follows beer trends in Houston, which keeps it ahead of its competitors. The Trappist-1 beer is a brilliant choice if you're ever visiting this company, as it features a modern version of a single Belgian beer with excellent aromatics, a hoppy character, and a dry finish.
Buffalo Bayou Brewing Co.
Buffalo Bayou Brewing was founded in 2011 and didn't seem very promising at first, but this is now one of the best brewhouses in Houston and a fantastic outdoor destination for anyone who wants to hang out and drink beer. It is now a macro-brewing operation that produces tens of thousands of barrels of beer.
At the Houston location, you can find up to 75 unique beers and a restaurant that serves food that is well paired with beer. There are two flagship beers, the Crush City IPA  and 1836, named after Texas' year of independence.
Eureka Heights Brew Company
Anyone looking for a fantastic place where they can enjoy drinking beer with other enthusiasts would feel at home in Eureka Heights Brew Company. The brewing company is one of the most fun breweries in Houston, allowing all its customers to enjoy light-hearted and easy drinking.
But even if it's a fun place to be, they take their brewing process very seriously. They offer year-round brews and seasonal beers, including Buckle Bunny and Moo Caliente. They are all innovative, with low-to-medium ABVs and crisp flavors.
Karbach Brewing Co.
Some beer enthusiasts in Houston might disagree about naming Karbach Brewing Co as one of the top breweries in Houston TX since Anheuser-Busch InBev has already acquired it. But it remains a brewing company in this city and continues to offer high-quality beers.
Some of the top beers from Karbach Brewing Co are Hopadillo and Love Street, favorites among those in this city. If you visit during Christmas, you can check out their seasonal Yule Shoot Your Eye Out beer, a sweet red ale with hints of citrus and caramel malt.
Southern Star Brewing Company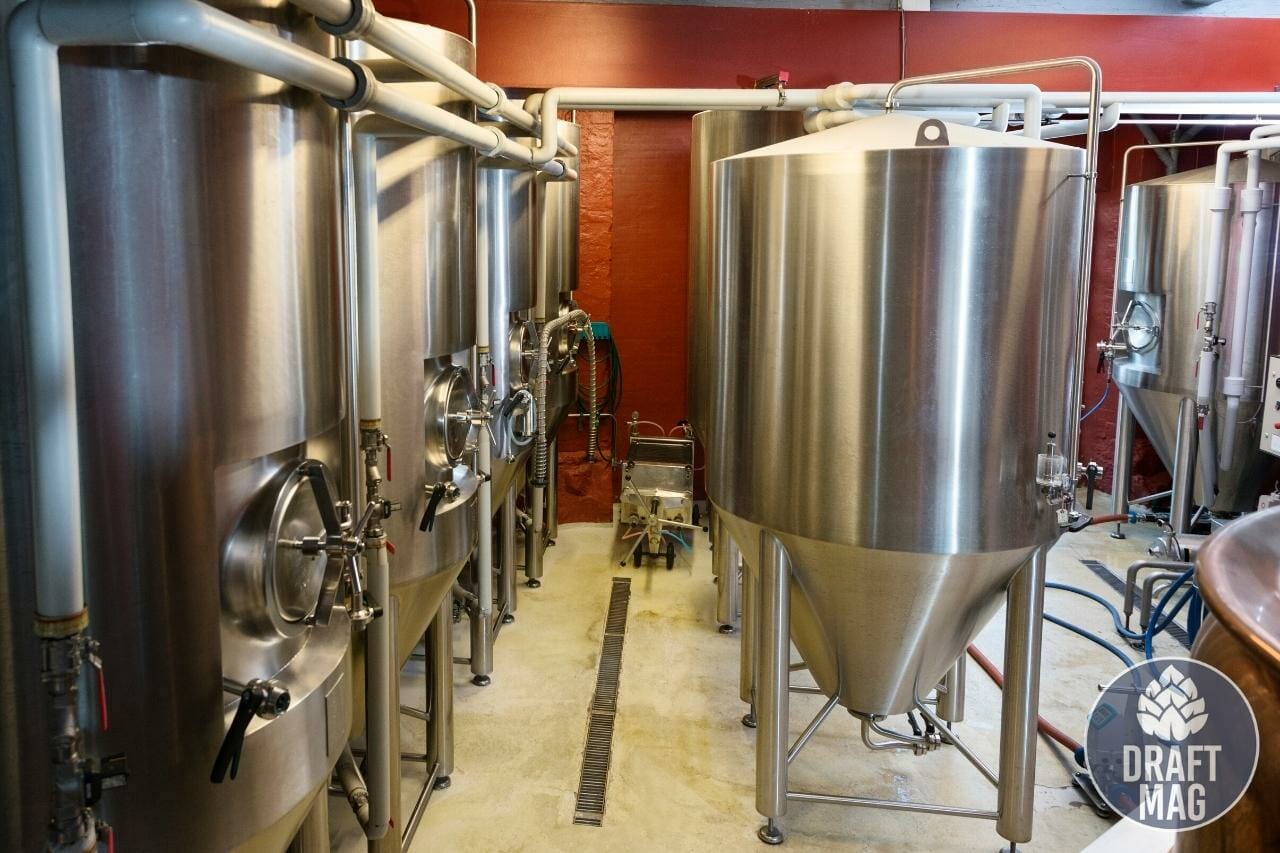 If you don't mind visiting some breweries near Houston TX, you can go for the Southern Star Brewing Company.
Although the company is outside the city, it is well-known as one of the most popular brews within 100 miles of Houston. The company was founded in 2007.
Soon after its founding, Southern Star released its famous Bombshell Blonde, which any Texas beer lover will tell you is a craft beer classic. The light and crisp beer has an easy-to-recognize blue color and foamy head. Other popular brews include the Subatomico IPA, Oktobrist imperial stout, and Hecho en Conroe lager.
Whole Foods Market Brewing
Although you might know Whole Foods for its market, you'll be surprised to see that you can visit their brewery in Houston. It is located in one of the largest Whole Foods stores in the city, in Galleria. It is headed by Dave Ohmer, a brewmaster, and offers its customers a wide range of beers.
You can get diverse beers on tap at this brewing company including porters, pilsners, stouts, and of course, hazy New England IPAs. It might be located in a grocery store, but you should take it seriously and enjoy the different options made with high-quality ingredients.
11 Below Brewing
11 Below Brewing is located outside Sam Houston Tollway, and it offers a robust collection of beers for all those who want a good brew in the city. What makes this brewery stand out isn't only its high-quality brews but the attractive designs of their beer cans on the shelf.
If you're thinking of which beer to get from this company, you can go for the Color Blind IPA, Lame Duck Pale Ale, or Oso Bueno Amber Ale. Another pretty popular beer is Big Mistake, their anniversary beer with a whopping 12.3 percent ABV. 11 Below Brewing operates in a warehouse-style location at the center of the brewing company.
Brash Brewing
Next on our list is Brash Brewing, which went through many challenges before it could finally become a Houston company. The founder was Ben Fullelove, who first founded Petrol Station, a craft beer bar. But state laws in Texas caused Fullelove to establish Brash as a contract brand brewed in Massachusetts. After the rules were changed, Brash Brewing can now fully operate in Houston.
You can expect a lot of surprises from the beers at this company, as the brewers are allowed to make whatever they like. Most of their brews come with many hops, and you can expect a wide range of stouts from this brewery.
Sigma Brewing
Another newcomer to the Houston brewing scene on our list is Sigma Brewing, which is now called Equal Parts Brewing. They are leaving all enthusiasts in the city impressed by their hoppy beers and fun taproom. It is located around downtown Houston and comes with unique brews for movie and wrestling lovers.
Some of their beers include the 08/29/97 double ale and the XPA blonde ale, which are served on Cult Movie Night. And if you enjoy wrestling, Sigma Brewing has a local comedy wrestling group on the brewing floor. Guests usually get a couple of beers and watch fun wrestling matches.
City Acre Brewing
Beer lovers would also be impressed with City Acre Brewing. As one of the top breweries in Houston Texas, the brewpub features an extensive range of beers for diverse likes. If you prefer a hoppy brew, something light and drinkable, or even a malty and dark beer, there's always something for you on their tap list.
It is housed in a Victorian-style home with a relaxing taproom, an ample garden space, and a beer garden which you can rent for events. One fantastic feature of this brewery is that it makes all beers with fresh produce grown on-site. To get the full experience, it's best to visit the brewery as they don't distribute many beers.
Ingenious Brewing
Those who know anything about Ingenious Brewing will understand why it offers such delicious brews. The brewing company was founded by two homebrewers with scientific backgrounds, which they combined with imagination. The result is a batch of outstanding brews.
Each time you visit, they have 24 freshly made and innovative drafts on tap, from hoppy pale ales and tarty sour beers to creamy stouts and more. You can also enjoy your beer in the outdoor garden and use frozen beer toppers to keep your beer well-frosted.
Baa Baa Brewhouse
Baa Baa Brewhouse was opened in 2016 by Marcus Wunderle, a brewmaster, and his wife, Kinga. Although it's located in Brookshire, it's not very far from downtown Houston so you can still visit it whenever you're in town. The small-batch brewery is known for its hazy and fruity IPAs.
One of their most popular beers was made in collaboration with Laser Brewing, but if you want a beer purely made from them, you can check out Sheep Box, a sour ale with many fruity flavors like blackberry, banana and tangerine.
Lone Pint Brewing
Lone Pint Brewing is another mention on our list and is known for its rotating list of innovative beers. One of the most popular brews is Yellow Rose, a mosaic-based IPA that is considered as one beer that introduced the concept of hazy IPAs to Houston. It is also seen as one of the best beers in the city.
Delicious beers include the Tornado Shark American Strong Ale and the Jabberwocky Imperial IPA. It's also important to note that this is an eco-friendly brewery, as it sends spent grain to local farms to feed cows and compost hops.
New Magnolia
New Magnolia is another top microbrewery Houston on our list. Although it has been operating for about two years, it has already wooed beer enthusiasts with its plain beer styles. It doesn't have a fancy design like some other options on our list, but you definitely won't feel out of place with the open industrial layout where the taproom is.
A few beers on the tap list like the Tropical Splitz and First Bloom are refreshing for the summer months. Another popular brew is the Heights Light Lager, which is available all year round for beer lovers.
Local Group Brewing
Local Group Brewing is located pretty close to Saint Arnold so you can always check their taproom out without going too far. There are 20 taps available that are all house-brewed beers, along with cold brew, soda, wine and cider.
Aside from the brewery, there is a kitchen with diverse foods like sausage stuffed pretzels and fried chicken sandwiches. You can also order dishes made with some of their top beers. Some of their top beers include the Hop School and Blurry Eyes, juicy IPAs, kettle sours and blonde ales.
No Label Brewing
Last on our list is No Label Brewing, which would impress all customers with its wide range of beers. Some beers come fresh from the silo, and others are heavier with more alcohol; and while some are classic beers, others are new and innovative.
A popular brew is the El Hefe Weizen, a Garden-style wheat beer made with cloves, bananas and citrus. You can also try the 1980 Kolsch beer, a classic brew, or Cali Boy, a West Coast IPA. If you're in Houston, be sure to check out their impressive brews.
Brewing in Houston
Although brewing in Houston has been ongoing since the Prohibition, the number of breweries increased significantly in 2013. It won't be too difficult to find a brewpub wherever you are in the city.
Aside from this, there's also an extensive range of breweries in the city — from new ones that are making their mark to some of the oldest establishments in Texas. When in Houston, you can also decide to visit some breweries in the area, as long as they're not too many miles away.
Many of these breweries are community-focused and offer restaurants or entertainment for those who visit their taproom. In addition, they also distribute their beers in cans, so you can look out for these brands in the stores. But if you feel like getting the authentic taproom experience, step into these breweries and enjoy the best of what Houston has to offer.
FAQ
Do Breweries in Houston have food offerings?
Yes, many breweries in Houston offer food. You can find a variety of options such as gastropubs, restaurants, and food trucks at different breweries.
Are there microbreweries in Houston?
Yes, Houston has several microbreweries. They offer a range of craft beers and unique flavors.
Are Texas breweries skilled in red beer production?
Texas breweries are known for producing exceptional red beers. They use a variety of techniques and ingredients to create rich and flavorful brews.
Conclusion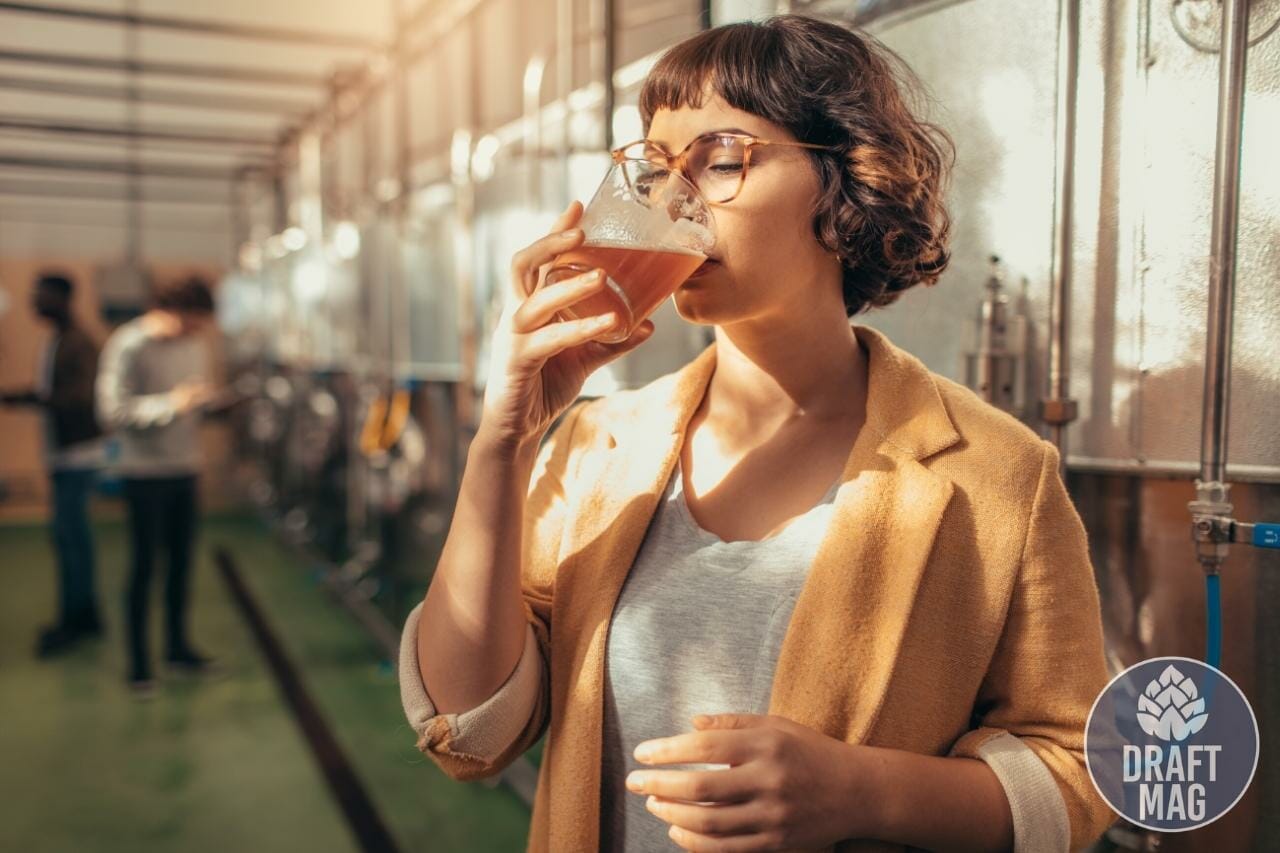 Whenever you decide to go on a beer tour in Houston, you'll do well with the top breweries on our list. Regardless of the setting you're looking for and your beer style, you can find it in Houston.
Start your tour with the best brewery in Houston — Saint Arnold Brewing Company, which is also the largest brewery in the city.
Next, march on over to Spindle Tap Brewery and try out one of their most popular beers, the Houston Haze.
A trip to Houston will not be complete without a visit to the 8th Wonder Brewery, where each beer draft is centered on Houston, paying homage to the city in different ways.
Don't forget to visit Holler Brewing Company to order an ice-cold ESB brew, which won a medal at the Great American Beer Festival in 2017.
With our complete guide, you have all the best brewery locations in Houston for when you visit! Check out these top brewhouses and enjoy a wide range of delicious beers.