Best breweries in Cleveland: Examining Your Top Options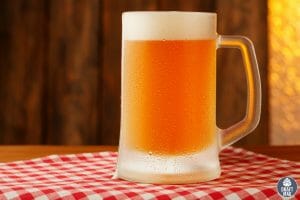 The best breweries in Cleveland are fantastic places for you to try any beer of your choice. A visit to the town would be incomplete without visiting some of these breweries.
Luckily, these breweries may not be located too far from you. So if you want to sample a few beers or create your craft brewery crawl, this ultimate guide has you covered. Read on for more details.
| | | |
| --- | --- | --- |
| Best Breweries in Cleveland | Number of Active Beers | ABV (Lowest to Highest) |
| Masthead Brewing | 45 | 5.5 to 13.2 percent |
| Terrestrial Brewing Company | 20 | 4.0 to 16.0 20percent |
| Noble Beast Company | 68 | 3.9 to 10.0 percent |
| Collision Bend Brewing Company | 19 | 4.1 to 10.1 136percent |
| Great Lake Brewing Company | 136 | 3.9 10.7 percent |
| Bookhouse Brewing | 38 | 4.0 to 12.5 percent |
| Fat Head's Brewery | 287 | 3.1 to 12.3 percent |
| Brick and Barrel Brewing | 9 | 4.5 to 9.4 percent |
| Saucy Brew Works | 146 | 3.1 to 11.7 percent |
| Platform Beer Co. | 172 | 3.8 to 11.2 percent |
| Goldhorn Brewery | 40 | 4.3 to 10.7 percent |
| Hansa Brewery | 26 | 3.1 to 10.2 percent |
| Market Garden Brewery | 61 | 4.5 to 9.5 percent |
| Jolly Scholar Brewing Company | 35 | 4.8 to 10.1 percent |
Best Breweries in Cleveland
– Masthead Brewing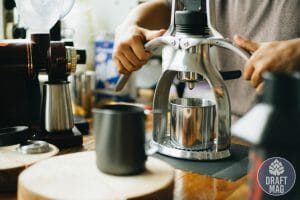 It is a notable brewery located in the ancient Byrant building. It was co-founded by Mike Pelechaty, Matt Slife, and Frank Luther, and they named it after their local folklore.
This brewery is an excellent spot for enjoying your favorite Cleveland sport with friends and family. You get to do this while sipping quality craft beer and tasty, delicious wood-fired pizza. And before you ask, yes, pizza and beer go just fine together.
You rarely find people waiting in line on a hot Saturday afternoon to get beer, but when you see such, you should know you've met a golden beer. The brewing company often releases new craft beers and has a befitting release party to mark the announcement.
The moment the beer goes out of stock, it's gone. So it would be best to keep close tabs on their latest releases.
– Terrestrial Brewing Company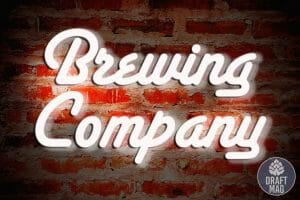 After spending the day at Cleveland's Edgewater beach, Terrestrial Brewing company is the best place to visit. The brewery is situated in Battery Park, just a stroll from Lake Erie. If you want to catch the extensively underrated sunset of the lake, this brewery is the best place to do it.
Further, it is dog friendly, meaning you can visit the brewery with your dogs. You can enjoy your beer while your dogs enjoy the lake view from the patio.
There are several options you can try, starting with their citropapoto IPA. The content of their infuser is also something everyone should try. They infuse their craft beer with different fruits and other ingredients to give it the best taste.
This is the best place to relax and get your weekly dose of cute puppies on a sunny day.
– Noble Beast Brewing

This brewery is located at 1470 Lakeside Ave E, Cleveland. The brewing company is known for its great venue, beer, and food. On a bright afternoon, be entertained by the plant drooping from the ceiling, the retractable wall pushed all the way open, and a refreshing beer to sip.
Non-fans of dark beers might even be won over when they try some of the company's offerings. These include products like 'sImperial Cookies, and Kilbane's Irish Nitro Stout. However, the company's best brews are some German collections like the Lichtenhainer, a beer brewed with malted wheat. Another beer on their elite list is beechwood smoked barley malt.
Ensure you get food no matter the type of beer you get. Further, their pub fare game is on another level. They offer tasty salads, vegan burgers, and mousetrap, consisting of a cheese board, croustades, mustard, flax crackers, and local meat.
– Collision Bend Brewing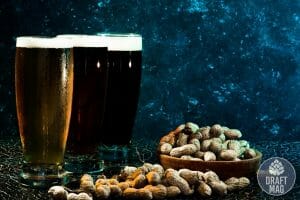 It is located where the River Cuyahoga bends in fiat. The brewery has an open space where you can sit to enjoy the view of the river, and this is one of the favorite terraces in Cleveland. Their menu is tasty, serving southern California food made with natural ingredients.
Consider this brewery if you are looking for a cool place to share a plate of delicious meals with friends. They serve small dishes of buffalo tofu, charcuterie board, and cheese. After this, there's a serving of big dishes of vegetable poke bowl or pork belly with their unique craft beer.
What About their beers? They have classic beers like Bollard Pull American Porter and C-Town IPA. If you decide to branch out, they have the Red Moon Rising Smoked Red Ale or the Legend of the Guava American Wheat with Guava. However, the sweet Lake Erie Sunset Blood Orange American Wheat beer is perhaps their best. It goes with any occasion!
– Great Lakes Brewing Company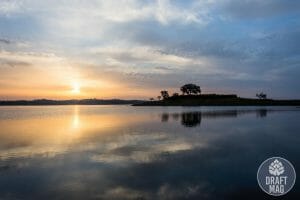 This company opened in the run-down district of Ohio City in 1986. That was long before artisan brewing became commonplace. They resurrected the neighborhood's economy and opened the door for several other Cleveland breweries to follow. The beer Pat and Dan Conway drank while traveling across Europe prompted them to start their brewery.
It took off after they hired the master brewer and engineer from Cleveland's last brewery, which collapsed in the early 1980s. While they are Cleveland's first craft brewery, they also serve iconic Cleveland beers such as Burning River IPA (named after the famed Cuyahoga River catching fire in the 1960s) and Elliott Ness Amber Lager (named after the prohibition-agent-turned-safety-director in Cleveland).
Additionally, they serve wonderful pub cuisine like potato kegs (huge, cheesy tater tots) and pub snacks with their beers.
– Bookhouse Brewing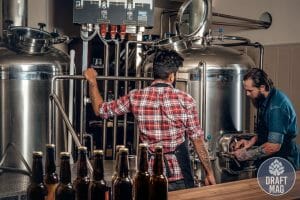 Looking for a location to brush up on your summer reading? We've got just the place for you!
Bookhouse is a small taproom in Cleveland's Ohio City district. Do not confuse this with Denver's Fiction Beer Company, another literary favorite. It is a brewery that blends pages and pints.
This brewery focuses on beers that are both unique and approachable. The cozy reading area, however, is the true attraction of this neighborhood hangout. While drinking, relax in your own library, dressed in a bathrobe and slippers, and sipping on some fine stout. Doesn't get better than that!
Walking into the brewery, you get offered samples of different beers in case you don't have a preferred beer option. The bartenders in the brewery's bar can also suggest you good beers. The whole customer experience is top-notch, with the employees also educating visitors of the brewery's history and culture.
– Fat Head's Brewery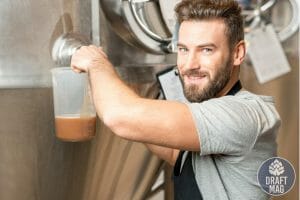 In contrast to what the name may suggest, Fat Head's began as a tiny brewery in Pittsburgh in 1992. Years later, in 2009, they expanded to two locations in Cleveland. They are Fat Head's Cleveland Brewery and Saloon in North Olmsted and the massive production brewery in Middleburg Heights.
It isn't just the amount of room it takes up that is enormous, as you can expect beer flights and sandwiches the size of your head! The sandwiches are so big that they're called "headwiches." So come thirsty and hungry to their saloon and taste year-round favorites like Bumbleberry or Head Hunter IPA.
Furthermore, seasonal favorites are on display like Barley Brown IPA, Holly Jolly Christmas Ale, Benjamin Danklin IPA, and G'Suffa Oktoberfest.
Moreover, if you're a beer enthusiast, you may want to tour their new production plant, which includes a brewery. When visiting the Saloon, don't forget to pick up some gear to take with you on your adventures. They have a gigantic wall dedicated to Fat Heads from all over the world!
– Brick and Barrel Brewing
This brewery is located at 1844 Columbus Rd, Cleveland. This brewery was built brick by brick and barrel by barrel, founded out of a passion for craft beer and its hometown of Cleveland, Ohio.
This unique nano-brewery in the Cleveland Flats features an industrial-style taproom with a relaxed ambiance. Their craft beer is brewed in small batches.
During your visit to Cleveland, check out Brick and Barrel's little but mighty 3.5 barrel brewhouse!
– Saucy Brew Works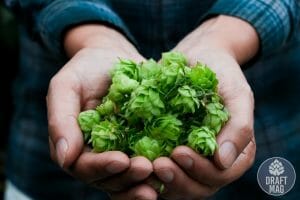 This brewery has expanded significantly in recent years. The most notable of its additions is a new site in Pinecrest and others in adjacent areas such as Columbus and Detroit. To top it off, their Ohio City site has the Vibe Garden.
This site has sand volleyball courts, Giant Yard Pong courts, and many picnic tables. Nothing sets the tone for a relaxing summer evening with friends more than the Vibe Garden.
They also have many TVs in their brewery where you can watch Cleveland sports while eating a delicious, freshly baked pizza. There are also year-round favorites like Love You, Bye Imperial Hazy IPA, and Juicy ASAP IPA. In addition, there are seasonal favorites like Three Hos Christmas Ale and What's His Nuts. You should try the Peanut butter with vanilla coffee stout, and you won't regret it.
– Platform Beer Co.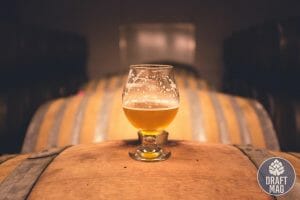 This company is located at 4125 Lorain Ave, Cleveland. The brewery has a detailed beer menu and a patio to suit. It is a short walk from other best craft breweries like Great Lakes Brewing Company.
Platform Beer is where you should be if you love sour beer. The brewery has its beer-making facility in Phunkenship, which now has its particular tasting room on Sackett Ave. They use this facility to brew its special sour beer.
Further, the brewery opened a new beer space concept in 2020. They called it The Lot, situated next to the original location. The seating areas are themed and located inside converted Shipping containers, and it is another spot to grab one or two beers.
– Goldhorn Brewery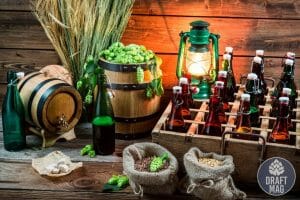 This brewery is located in the Hub 55 complex in downtown Cleveland's St. Clair Superior area. The company's mission is to commemorate its neighborhood's legacy and make beers that bring people together. So far, they are well on track to achieving the mission.
This Cleveland brewery is a terrific place to get up with friends and grab a bite to eat because of its laid-back vibe. You can enjoy a round (or two!) of Goldhorn's house beer. To complement that is a hand-crafted sandwich with housemade kettle chips, a burger made with Ohio-bred beef and spent grain.
– Hansa Brewery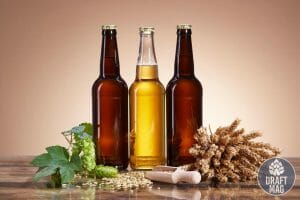 This brewing company is located at 2717 Lorain Ave, Cleveland. The roots of this brewery go back to Hansa Import Haus. This was a specialty goods store in Cleveland that had been around for 40 years.
Then, in 2013, Hansa Brewery and Restaurant opened a business diversification. Many welcomed the diversification because it introduced excellent German craft beer and cuisine to the neighborhood. Pilsners, weissbier, schwarzbier, sausages, schnitzel and strudel are all available at the brewery.
– Market Garden Brewery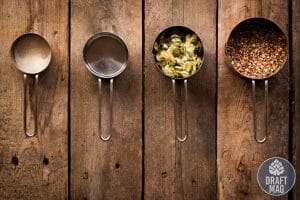 Located at 1947 W 25th St, Cleveland, Ohio City, this brewery is home to a slew of fantastic breweries. The brewery has evolved to become a force to reckon with among its peers in the city.
This brewery is home to a 35,000-square-foot production brewery with a 35-barrel brewhouse and taproom. Also, there's the a Brewpub & Restaurant and Nano Brew. Between trips to all three, you can spend your whole day here!
– Jolly Scholar Brewing Company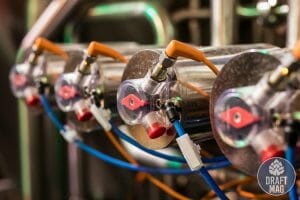 This brewing company is located on a college campus, meaning you will need relevant identification before you can enjoy their beers. You can find the brewery at 11111 Euclid Ave, Cleveland. The exact spot on the campus is the Case Western Reserve student center.
You'll find something to appreciate with beers like the Tyndall Effect New England IPA and Salted Caramel Coffee Porter. All while watching sports on the television, admiring old photographs of academics, and being pleasantly surprised by the number of non-students who enjoy this brewery.
This is the best spot to go if you want a taste of your college days (but with much better beer). It's also near the University Circle, which has a lot of unique places to check out, including the Cleveland Museum of Art.
Conclusion
This article has outlined some of the best breweries in Cleveland. Let's have a quick recap.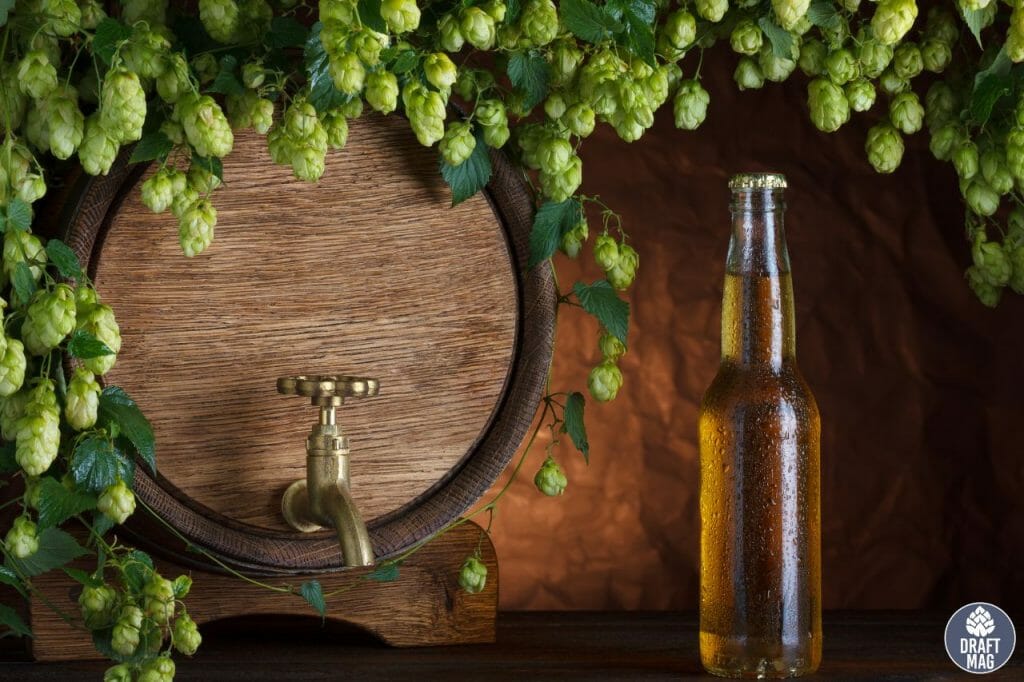 Cleveland has a lot of breweries. A visit to the town would be incomplete without visiting some of them, which are, luckily, close to one another.
 For an amazing IPA and Pizza combination, you should visit Masthead. The brewery also works fine for relaxation and watching a sports game.
If you are particular about enjoying your beer with a stunning lake view, Terrestrial brewery will be the best option for you.
The brewing companies brew craft beers, and some also serve foods that go well with the beer. Most have relaxation areas where you can chill with family and friends.
A visit to Cleveland is incomplete without a stop at these breweries. Check them out today!