Best Breweries in Dripping Springs: Drink Beer in the Vibrant TX City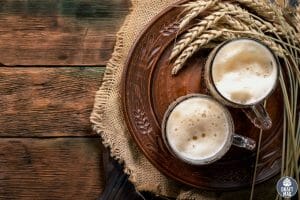 The best breweries in Dripping Springs and this part of the Texas Hill Country will surprise beer drinkers. Although the city is well-known for its award-winning wineries, the craft beer scene constantly expands, with fun choices for enthusiasts to check out.
From family-friendly and dog-friendly breweries to beer gardens and fun events, there's much to expect from the Dripping Springs craft scene. This guide will cover the best brewing companies in Texas city.
| | | |
| --- | --- | --- |
| Dripping Springs Beer Breweries | Number of Active Beers | ABV (Lowest-Highest) |
| Jester King Brewery | 25 | 3.5 – 6.8 percent |
| Twisted X Brewing Company | 6 | 4.2 – 6.5 percent |
| 12 Fox Beer Co. | 8 | 3.8 – 10 percent |
| Beerburg Brewing Company | 22 | 3.5 – 13 percent |
| Suds Monkey Brewing | 9 | 4.5 – 7.9 percent |
| Family Business Beer Company | 13 | 3.9 – 8.9 percent |
| Acopon Brewing | 11 | 3.5 – 5.7 percent |
| Ghost Note Brewing | 14 | 4.1 – 6.8 percent |
| Treaty Oak Brewing and Distilling | 6 | 5 – 9 percent |
| Fitzhugh Brewing | 8 | 4.7 – 8.75 percent |
| Vista Brewing | 30 | 4.2 – 12 percent |
| Bell Springs Brewing | 9 | 4.7 – 8.8 percent |
| Last Stand Brewing | 15 | 4.5 – 10.4 percent |
| One Shot Distillery and Brewery | 9 | – |
The Best Breweries in Dripping Springs
After much research, we decided on these 14 breweries as the best ones in and around Dripping Springs.
– Jester King Brewing
Jester King is one of the most popular breweries in Dripping Springs and the best ones on our list. The nationally-recognized brewery is widely known for its spontaneous fermentations and unique beers, ranging from complex fruit notes to tart and sour.
This should be your first stop if you're interested in wild farmhouse ales while in Dripping Springs. Here are their top beers:
Fen Tao.
Serrata.
Prickly Pear Saison.
Prickly Pear Gose.
German-Style Pilsner.
You can visit for a brewery tour, and they also add a tour of their farm where they grow malted grains. During the tour, you can check out their cute goats. The brewery is family-friendly, with an extensive area for playing and lots of toys. Along with the beer, Jester King features a well-balanced menu and is known for its pizza.
– Twisted X Brewing Company
One of the best ways to enjoy a beer at Twisted X is through their flights. This top Dripping Springs brewery is known for offering the Twisted X Collection on their customized flight paddles. You can try out several varieties of lager and IPAs through these flights.
If you're not sure what to get started with, here are some of their popular beers on tap right now:
Austin Lager.
Chili Pequin Ranch Fire.
Pitmaster.
Frio Lime Ranch Fire.
Get the best out of your visit to Twisted X by taking a brewery tour to watch the brewing process of their famous beers. When you visit the taproom, you can only try out the beer in the tasting room. Enjoy your beer on the covered patio and listen to live music as you do so.
– 12 Fox Beer Co.
If you're looking for German beer in Dripping Springs, 12 Fox is the best place to enjoy the various styles. The veteran-owned brewery was founded by Joe & Aaron, who discovered how delicious authentic German beer is during their tours. Once they came back to the US, they brought these beer styles with them.
They offer some of the best European-style beers with their teamwork, especially as Aaron has won different awards for his unique styles. These beers include:
Your Shout, Mate.
Sancho.
Hefeweizen.
Julie.
Blurred Fox.
12 Fox has a delicious menu, with a weekly rotating food truck introducing you to Dripping Springs's local foods. From burgers and tacos to wings and schnitzel, the brewery focuses on supporting local food truck entrepreneurs. You can also take their beers home in cans.
– Beerburg Co
One of the newest breweries in the Dripping Springs beer area is Beerburg Co. It has quickly become one of the top choices in the city, too, impressing beer lovers with its farm-to-table brewery and scratch kitchen. It is located on Fitzhugh Road, in between Dripping Springs and Austin.
With their focus on responsibly-sourced ingredients, Beerburg offers top beers like:
IPA.
Milk Stout.
Sumac Gose.
Peach Wit.
Mugwort ESB.
Their large taproom is dog-friendly and kid-friendly, with a fenced-in dog park for your furry pets. The menu includes small batches of experimental beers and popular classic and familiar beer styles. This is combined with delicious meals made in their kitchen from scratch, from tacos to beef and even octopus.
– Suds Monkey Brewing
You can visit Belterra Village to check out Suds Monkey, a result of the owner's dream. It was finally found in 2017 and is well-known for its ales, from IPAs and NEIPAs to amber ales and porters.
The taproom in the nano-brewery offers an intimate space for you and your beer lovers to enjoy beers, with plenty of seating. Check out beers like:
Astro.
Monkey Tail.
Moxey.
Punk.
Handy.
Suds Monkey offers a personal experience for all beer lovers to enjoy. The master brewer and owner, Greg, will answer all your questions and introduce the beers to you, making it easy for you to find one that fits your style, or you can always try something new instead.
– Family Business Company
Another new brewery in Dripping Springs is Family Business, which will offer a fantastic experience for beer lovers. They are known for their hand-crafted beers, which made them so famous, especially among fans of "Supernatural," a CW TV show. The brewery is co-owned by Jensen and Danneel Ackles, both actors.
The beers on the tap list range from IPAs and pale ales to ESBs and stouts. You can also try a variety of beer flights. These are their popular beers on tap:
Hamilton IPA.
Golden Age.
Birds of a Feather.
Whitetail.
Bat Bridge Brown.
Whether you want to see a celebrity, enjoy top beers in Texas, or both, Dripping Springs offers the full experience. It even features a fenced-in playground for kids, an open space for yard games, and a covered porch with a great view. Enjoy meals from the food truck with their top beers at the picnic tables.
– Acopon Brewing
Located in the heart of Dripping Springs is Acopon, two blocks from the Barber Shop. The same people own both the brewery and the barbershop, and Acopon is the best place to go if you're interested in English ales. They also serve wine, cider, mead, and soft drinks.
There are delicious beers on tap, from potters and old ales to bitters. Some choices include:
Homunculus.
Blaggard.
Polednice.
Mine.
Loki.
Acopon is known for its laid-back ambiance and community-like setting. While enjoying their beers, you can watch the bustle of Dripping Springs in the downtown area. The brewery crafts fresh casks of beer every week, but you can find other types of beers aside from English ales, ranging from IPAs to Russian stouts.
– Ghost Note
Ghost Note is the best choice if you want to enjoy beers outdoors. It's one of the latest additions to the beer scene, with an open-concept tasting room and a spacious area for enjoying their top beers. It is owned by Kenny and Thelma Coleman, a husband-and-wife duo.
The brewery has six beers on tap, with the popular choices being:
Painted Porch.
Hilco.
Chillin' It.
Paint It Red.
Dusty Bronco.
The Ghost Note taproom is ideal for organizing a gathering in Dripping Springs. It also includes a partially shaded patio and heaters, so you can drink comfortably when it's hot and cold. The brewery also offers local wine and ciders on tap, with the Hangry food truck for small bites, burgers, and fries.
– Treaty Oak Brewing and Distilling
Next on our list is Treaty Oak Distilling and Brewery. Although it's primarily a distillery making craft spirits, the brewery also features a delicious collection of beers. It's an ideal choice for groups of people who like beer, whiskey, and craft spirits.
Some of the beers they offer on tap include:
Blonde Ale.
Tripel.
New England IPA.
While at Dripping Springs, you can also visit the ranch to enhance your experience. They offer fun tours in their brewery and distillery and are merged with Alice's Restaurant and The Rickhouse. You can check out their music and other events too.
– Fitzhugh Brewing
Another one of the top brewing companies in Dripping Spring, especially for variety, is Fitzhugh Brewing. The brewery makes different beer styles, from Belgian table beers and stouts to Kolsch beers and porters. They are well-known for their seasonal brews; you should try out their sparkling Australian ambers.
In this brewery, you can check out various beers like:
Belgian Golden Strong.
English Mild.
Kolsch.
Warped Window IPA.
Dutch Koyt.
The brewery is located in Fitzhugh and partners with PEJ kitchens to offer you a delicious menu. You can order smoked meats, pretzels, comfort foods, sausage platters, brisket queso, and pork ribs. It offers a fenced area for playing, yard games, and a packed event schedule as a family-friendly brewery.
– Vista Brewing
Next on our list is Vista, a famous destination brewery in Dripping Springs, Texas. The brewing establishment uses traditional styles to make their beers, mainly focusing on techniques inspired by European beer styles. All their beers are made with limestone-filtered water from their well.
Some of their top beers include:
Zwickeled Pink.
Muse Texas Wild Ale.
Daybreak.
Le Saison.
Evolve.
Vista Brewery offers a family-friendly and dog-friendly taproom, and they serve local foods daily for their visitors to enjoy. The brewery also features a curated list of wines and ciders for those who don't like beers. They also plan to build tiny eco-friendly homes where visitors can enjoy the weekend in Dripping Springs while enjoying beers.
– Bell Springs Brewing
Bell Springs Brewing is known for offering a memorable experience with its beers and is known for its high-quality options. The brewery does not only provide delicious beers but has a friendly and eager staff that doesn't mind answering all your questions about their beers before purchase.
Some of the popular beers they have on tap include:
Hefeweizen.
Pilsner.
Extra Special Bitter.
Barrel Aged Scotch Ale.
Double IPA.
Bell Springs is located in the same place as its winery, so wine lovers will also have a blast in this place. You can get beers on flights, pints, and to-go. Whether you want to enjoy beers on the shaded lawn or in the tasting room with live music, there's something for everyone. It is also kid- and dog-friendly.
– Last Stand Brewing
Next on our list is Last Stand Brewing, which is on the same street as Jester King. The brewery stands out from other brewers in the city with their ales and IPAs. They are well-known for their Coffee Porter.
The taproom features 14 brews on tap and is regularly rotating the offerings, leaving you with interesting beers like:
Craftsman Light Ale.
Simcoe Pale Ale.
Summertime.
Hot Ticket.
Coffee Porter.
If you genuinely want to enjoy Last Stand, you should check out their taproom, as this is where you can enjoy most of the beers. The beers are also available to go. The outdoor area features a shaded patio where you can play bean bag toss and oversized Jenga.
– One Shot Distillery and Brewery
Last on our list of the best brewing companies in Dripping Springs is One Shot Distillery and Brewery. The brewery has a brilliant collection of beers, and they run separate programs for the ales and lagers. You can expect British and American styles in the ale program, while the lager program focuses on German-inspired beers made with Texas-grown grains.
Some of the popular beers include:
Maverick Pilsner.
Tail Gunner Amber.
Fat Bottom Blonde.
Half-Track Hefeweizen.
Route Irish Red.
The taproom is also pretty unique, primarily built through DIY methods. The owner used wood from the World War 2 Temporary Barracks to make the furniture and signs. With help from their friends, they built a great taproom, Biergarten, and restroom for their customers.
Conclusion
The next time you're in Dripping Springs, you should check out these top breweries for a great experience. Here are some of our top recommendations: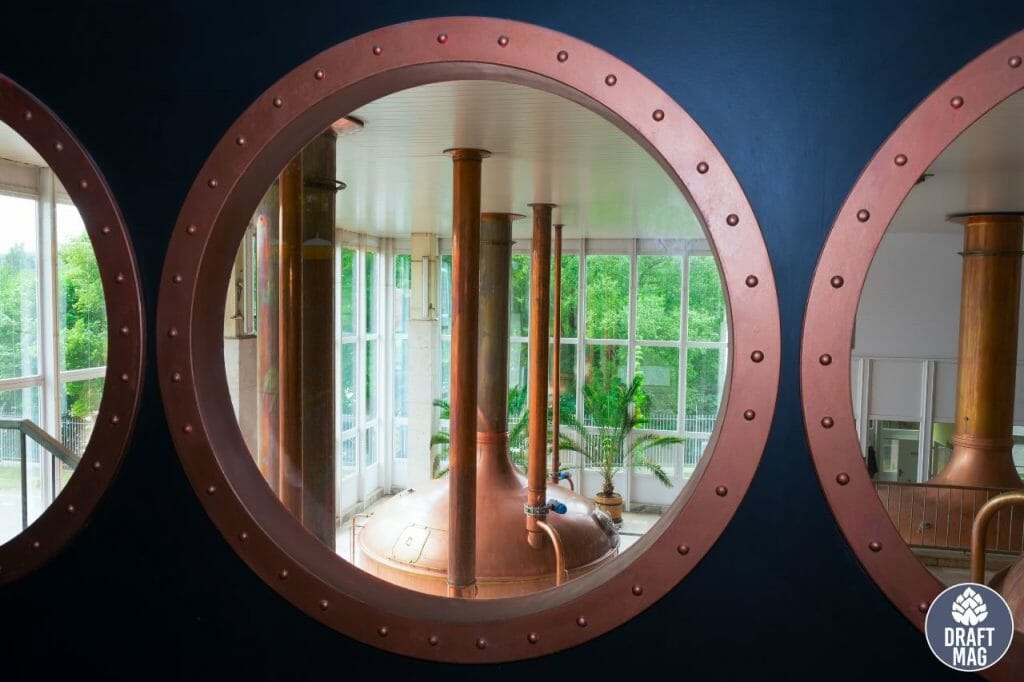 Jester King is the top choice and a famous brewery in Dripping Springs, specializing in farmhouse ales.
Twisted X is the best option for variety and beer flights in Dripping Springs.
Beerburg is the ideal farm-to-table brewery in the city for beer and food.
Ghost Note is the best brewery for enjoying your beers outdoors.
Fitzhugh is the top brewery in Dripping Springs for beer and food combo.
Dripping Springs is known for many things, and nowadays, its delicious beers are one of them. The city is a must-visit for anyone visiting Texas for beer.