Breweries in Maine: The Premium Tasting Rooms and Bars in Maine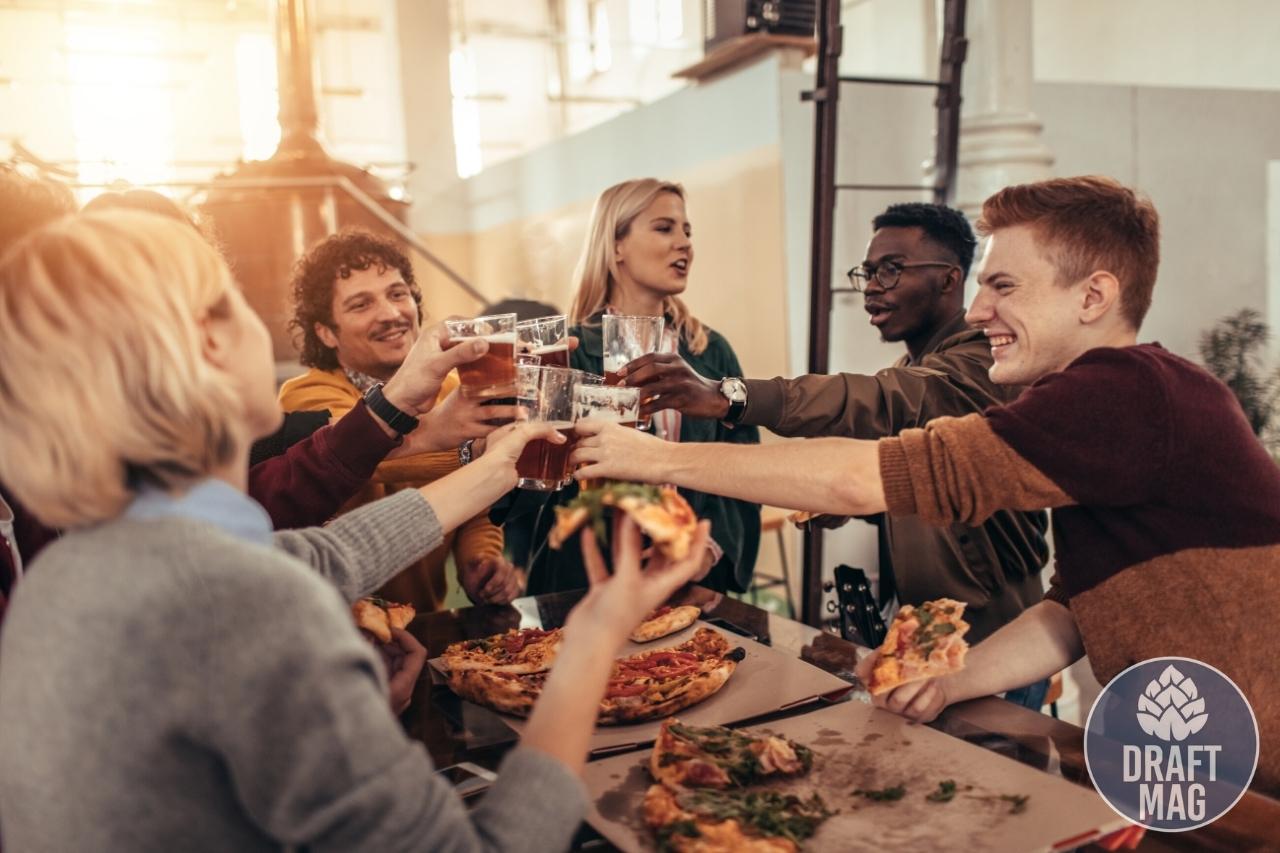 Breweries in Maine showcase a stunning array of specially hand-crafted beers from IPAs to sours.
From family-owned breweries to independent companies, Maine's brewing industry has it all; and with so many breweries to choose from, one can get confused.
Luckily, we've checked the best breweries in The Pine Tree State and have selected the finest for you. Here is a list of the best breweries in Maine, their beers, services and what makes them unique.
| | | |
| --- | --- | --- |
| Breweries in Maine | Number of active beers | ABV (Lowest – Highest) |
| Allagash Brewing Company | 110 | 4% – 11% |
| Shipyard Brewing Company | 29 | 4.4% – 11.4% |
| Lone Pine Brewing Company | 52 | 4.2% – 13% |
| Fore River Brewing Company | 18 | 4% – 9% |
| Bissell Brothers Brewing Company | 74 | 4% – 13.9% |
| Grateful Grain Brewing Company | 2 | 6% – 8% |
| Rising Tide Brewing Company | 30 | 0% – 11.2% |
| Blaze Brewing Company | 41 | 4.5% – 10% |
Best Breweries in Maine
Buckle up for the best breweries in the Pine Tree State!
Allagash Brewing Company
The vision of Allagash Brewing Company is to use beer as a force for good and that is evident in all the beers they produce. Their flagship beer, the Belgian-style Allagash White with its smooth texture and complex taste, has won awards in its category.
The North Sky Stout boasts of sweetness enhanced by fruity flavors and a touch of roasty malt. If you love beers with low ABV, then their Little Grove Series which is brewed with fruits and low on calories will excite you.
The From Maine With Love series features experimental beers that will bring out the thrills. The Bourbon barrel-aged Nocturna Stout is brewed with nighthawks (people who are active during the night) in mind.
The Allagash River Trip pours a hazy yellow color with grapefruit notes and a silky mouthfeel accompanied by a thick froth that lingers until the last sip. Another beer that exhibits a thick foam is the Allagash tripel, which tastes like passion fruits with herbal notes and a semi-dry finish.
You can find Allagash Brewing Company at 50 Industrial Way, Portland, ME 04103. However, you'll be disappointed to find no taproom as they run a delivery service. This shouldn't deter you as they make up for it with tasty beers that have received positive reviews on most beer review sites. So if you are in the mood for a beer that will lift your spirits and refresh you, then reach out to Allagash Brewing Company.
– Pros:
Tasting room
Wonderful staff
Wide variety of beers
Drive-through
– Cons:
No taproom
No food to accompany the beer
Shipyard Brewing Company
One Maine brewing company that has carved a niche for itself in hand-crafted beers is Shipyard Brewing Company. Established in 1994, Shipyard Brewing Company has grown in leaps and bounds to become the largest brewer in Maine.
The company also happens to be the fourth biggest microbrewery in the state with delicious hand-crafted beers. The reason for their excellent beers can be traced to the internationally-recognized master brewer, Alan Pugsley, who trained their staff.
Their tasting room rolls out both core and seasonal beers including ales that are only available for testing. Their core beer ensemble includes the Irish dry Blue Fin Stout which is flavored with coffee, chocolate and roasted malts.
Also available all year round are the Finder Series and the citrusy XXXX IPA brewed with Cascade Hops. To keep you warm during the winter months, Shipyard Brewing Company has introduced the Smashed Blue Berry and Prelude Winter Warmer.
Their tasting room looks cute with small tables and chairs and it's great for a night out with the family. You can choose to have your beer served in growlers or packaged to go.
Also on the menu are pretzels, cheesy breads and salad dressings to go along with the beers. Shipyard Brewing Company is can be found at 86 Newbury Street, Portland, ME 04101, so if you want the best hand-crafted beers in Maine, head over to Shipyard Brewing Company.
– Pros:
Tasting room
Sells beer in growlers
Food to accompany the beer
Beer for all seasons
– Cons:
Lone Pine Brewing Company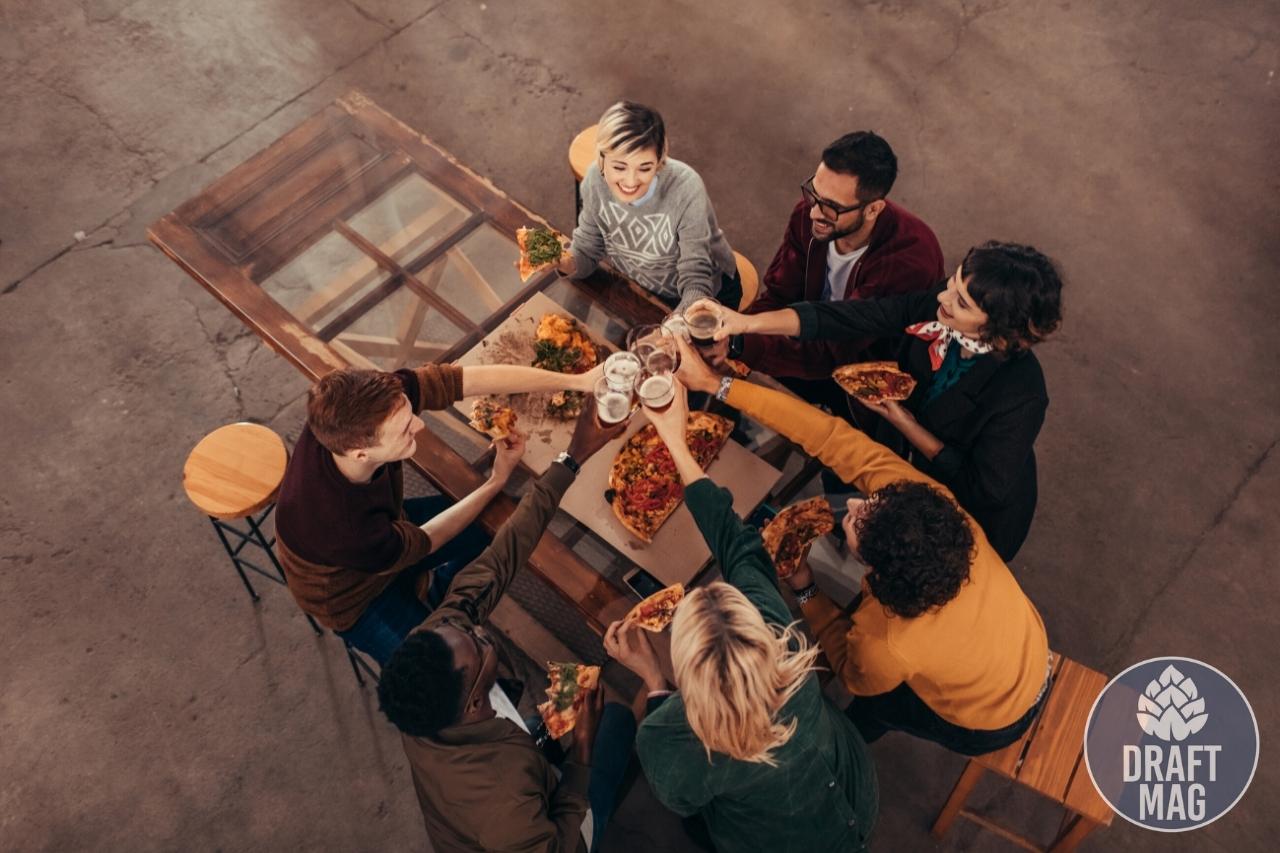 One of the craft breweries in Maine whose exploits in the industry have transcended the borders of the state is Lone Pine Brewing Company.
Situated at 219 Anderson Street, Portland, MN 04101, the brewery churns out quality tasty ales with rich flavors.
Their Portland Pale Ale, which comes with a 5.2 percent ABV, is made from Noble hops and stone fruit and ripe citrus notes. The Brightside American IPA exhibits a malty character with spicy hops and layers of pine and tropical fruits.
The sparkling bubbles of the Lone Pine Raspberry Sparkler are a gorgeous sight to behold and the juicy Tesselation will make you salivate. For the craft Seltzers, there is the light yellow Holy Donut Margarita and Vine Craft Setzer brewed with strawberry and pineapple puree.
Down the menu is their Holy Donut series, which includes the blood-red Tripel Berry Imperial Sour and the Dark Chocolate Toasted Coconut Imperial. The Coffee Cake Imperial Stout boasts of cinnamon and vanilla from Madagascar and is spiced with Espresso.
The OH-J variants and their golden color are a crowd-pleaser, especially the Citra DDH with its Tropical melon, peach and grapefruit flavor. The Hazy Mosaic DDH is not bad either as one can distinctively taste Mosaic hops with layers of vanilla, berry and citrus.
You can visit their patio which is now open to the general public and enjoy some juicy beers on offer. Feel free to walk through their doors anytime between 2 pm and 10 pm on the weekends for an awesome treat.
– Pros:
Curbside pickup
Spacious patio
Tasting room
– Cons:
Fore River Brewing Company
Fore River Brewing Company has been brewing delicious sours, IPAs and many classic styles since 2015. With care for their individuality and passion for the community, Fore River brews its impressive array of beers.
Their Hoppy category features five thirst-quenching ales including the thick frothed Surfaces IPA with a golden hue and the Lygonia IPA, which tastes like apricot and tangerine. Also in the mix is the smooth East Yard IPA and the Strata Magnolia Double IPA with notes of pineapple flavor and honeyed taste.
Their Classic lineup features high-quality beers such as Timberhitch brewed with roasted malts and On the Point Pilsner, which has an earthy aroma and a crispy finish. The Kolsch is Fore River's twist on the classic German-style beer brewed with complex aromatics and Noble hops. The only Milk Stout in this category, John Henry, features coffee and chocolate. If you are into sours, then their stunning collection of sours will make your eyes pop out.
They have the Rosa Rugose Gose which presents a mixture of black currant, lime and a touch of sea salt. You will also love the Preble Raspberry Sour, a pink ale conditioned in raspberry to give you a bittersweet experience.
Fore River hosts a variety of live music to liven up the atmosphere while their patrons engage in a chug fest. Visit them at 45 Huntress Ave, South Portland, ME 04106 and experience a combination of delectable food and delicious beer.
– Pros:
Heartwarming music
Exciting events
No contact delivery
Drive-through service
Food to accompany the beers
– Cons:
Bissell Brothers Brewing Company
The Bissell Brothers set out in 2013 to transform beer drinkers' perceptions of beer and to give them a whole new drinking experience. This has resulted in awesome beers that have been the hallmark of one of the best Maine breweries.
Situated at 38 Resurgam Pl, Portland, ME04102 United States, Bissell Brothers showcases a lively wooden-interior taproom with a spacious patio. The taproom is designed like a warehouse with wooden beer barrels on one end to give a feeling of being inside a brewery.
Their tasty beers include the eye-pleasing The Substance Ale IPA with a golden pour and a thick froth. There is the mouth-watering Lagerbier brewed in the German Kellerbier fashion featuring a balance of hops and malted grains.
Their Lux Mosaic Pale Ale presents a bright orange color brewed with rye and spots a three-finger thick head. Then there is the Precept Pilsner, which features notes of sweet malts with lemon esters and hints of bread.
The dark Czech-style Lager, One Little Stone, presents notes of plum, nuts, candy and bread with awesome carbonation. The purple-canned A Study In Courage is Bissell Brother's contribution to the Ales for ALS program.
So if you feel like supporting a worthy cause, purchase the taste-bud-bursting A Study in Courage with tropical fruit flavors and a taste of orange and pine resin. For every 4 packs you buy, Bissell Brothers donates $2 to the ALS Therapy Development Institute.
– Pros:
Donates to charity
Wide variety of beers
Food to accompany the beer
A spacious patio
– Cons:
Grateful Grain Brewing Company
With an average rating of 4.8 out of 5 stars, Grateful Brewing Company is the first, largest and one of the finest breweries southern Maine. Their taproom and microbrewery, situated at 26 Route 126, Monmouth, Maine, has outdoor seating where you can take in the fresh Maine air while you chug some freshly brewed beer.
The taproom presents assorted ales that are designed to satisfy every beer enthusiast. Their New England IPA, The Experience, draws you in with its rich golden tinge and thin head.
The Fortitude Stout brewed with malted grains brings out the inner strength within you to face your fears. Their Mosaic-hopped clean and crispy Camp Road Pale Ale represents the truest tradition of Pale Ales and their Numinous Double IPA presents Simcoe and Mosaic hops.
To experience the spirit of Maine, taste either the XXperience or XXXperience Double IPA. For a feeling of transcendence, enjoy the Euphoria American IPA brewed with Blue Ox Pale Malt, flaked oats and wheat.
Feeling glum?
Brighten up your day with the Brighter Day Double IPA or the juicy Medusa New England IPA. Their Red Ale Dragin Magick will definitely sprinkle some magical dust your way while the honeyed taste of grapes and gooseberries in Wop Wops will make your day. Grateful Grain is a nice place to enjoy a family outing or to celebrate a friend's birthday.
– Pros:
Taproom
Outdoor seating
Delicious beers
– Cons:
Rising Tide Brewing Company
For a brewery that puts their community at the heart of their business, they will go all out to make sure they don't replace quality for quantity. That brewery is Rising Tide, which started in 2010 after a husband and wife decided to quit their day jobs and enter the brewing business.
The husband, Nathan, known for his grand parties, brought all his experience to bear in crafting iconic beers supported by his wife, Heather. The company's name, Rising Tide, reflects their desire to support their community — after all, a rising tide lifts all boats.
The company producers the Copper Ale Ishmael, which has a medium body and presents notes of malts and a clean dry finish. The Zephyr Indian Pale Ale features layers of citrus, apple and pear with notes of caramel and Noble hops to give you a refreshing taste.
For a pilsner, order the Back Cove which contains an ABV of 5.2 percent and is kettle-hopped with Magnum and Tettnang hops. The Pisces Gose, brewed with coriander and seawater, showcases a light body and a spicy taste.
Their sugar fermented Sea Way Hard Seltzer features two batches — the Raspberry Lime and the Grapefruit Juniper. For Hefeweizen, you can opt for the Spinnaker whose ingredients include 2-row pale and Carapils malts with a flavor of banana and clove.
Their tasting room features all these freshly-crafted beers and delectable dishes. Visit them at 103 Fox St, Portland, ME 04101 to join their fun events at their patio and treat yourself to delicious and refreshing beers.
– Pros:
Supports local farmers
Taproom
Exciting events
Cute patio
– Cons:
Blaze Brewing Company
If you are looking for fresh, wood-fired food with world-class hand-crafted beers, then stop over at Blaze Brewing Company situated at the end of Pearl Street, Biddeford. The taproom presents the Dusk Imperial Milk Stout with an 8.7 percent ABV and a whiff of affogato with hints of cookie dough.
Their Narrows Table Beer, brewed with oats, barley and wheat, packs a variety of flavors including citrus, tea and bread. The hazy Landrace IPA showcases orange freeze pops with a blend of Mai Tais and Simcoe and Citra hops.
Further down the line is the Toasted Porter, which has flavors of cocoa and dark malt and notes of marshmallows to make it a perfect campfire beer. Representing the Kolsch tradition is the Kolsch beer with a modest ABV of 5.2 percent and a crispy taste.
If you want to taste history then order the Sailor's Delight Farmhouse Ale, the first drink to be brewed by Blaze Brewing. Their Irish Dry Stout, Sir Beefy, presents a refreshing taste with its rye bread and fig flavors.
Located at 28 Pearl Street, Biddeford, ME04005, Blaze Brewing offers yummy dishes, snacks and salads to gulp down the beer with. You can try the House Mac and Cheese, spicy fire-roasted Jumbo Wings or the Garden Salad. Their cozy taproom provides a great atmosphere for making friends over a few drinks, so head on to Blaze Brewing Company to enjoy the best hospitality service in the Maine brewing industry.
– Pros:
Fresh food to pair with the beer
Curbside pick-up
Modest ABV
Friendly staff
– Cons:
Frequently Asked Questions
Are there outdoor breweries in Maine?
Yes, there are several outdoor breweries in Maine. Some popular ones include Allagash Brewing Company, Foundation Brewing Company, and Bissell Brothers Brewing.
What beer type is Maine most known for?
Maine is most known for its hoppy and refreshing American Pale Ales (APAs) and India Pale Ales (IPAs). Some popular examples include Maine Beer Company's Lunch IPA and Bissell Brothers' The Substance Ale.
Do Maine breweries brew Dark Lagers?
Yes, some Maine breweries brew Dark Lagers. For instance, Oxbow Brewing Company's Luppolo is a Munich-style Dunkel Lager, and Rising Tide Brewing Company's Spinnaker is a Baltic Porter brewed with lager yeast.
Conclusion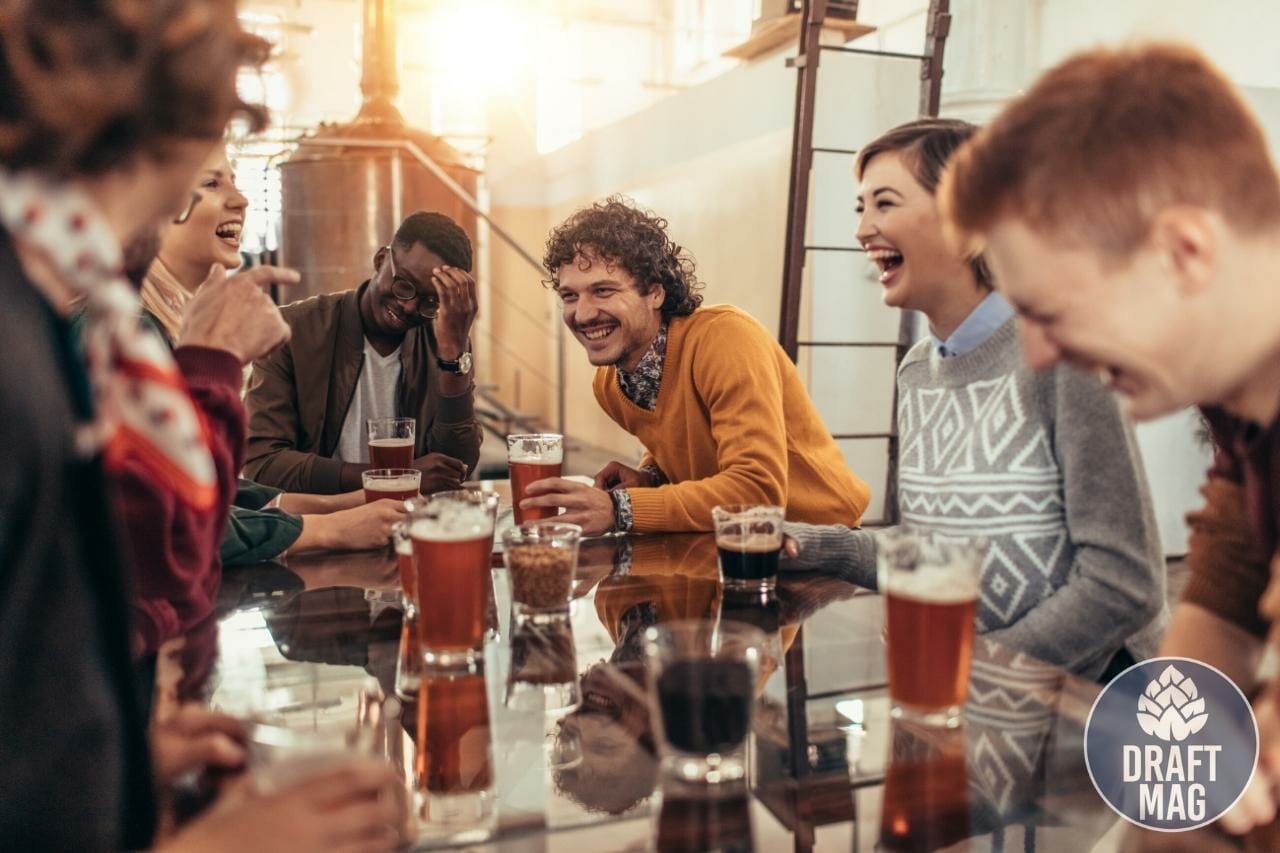 The guide above is just to give you a sneak peek of the finest brewing companies Maine has to offer. We present our finest picks and we are sure you'll love them whenever you visit.
For sweet beers with a perfect balance of hoppiness, visit Fore River Brewing Company to enjoy their delicious German Pilsners and IPAs.
If you love to drink beer with food and are on the lookout for great food to accompany a delicious brew, then Blaze Brewing Company is you go-to pub.
You can also visit the Shipyard Brewing Company to enjoy the best beers in growlers.
Maine microbreweries produce some of the excellent classic and experimental beers in the country. Be sure to give them a try if you find yourself in the Pine Tree State.