Trillium Canton MA Review: Why You Have to Visit This Brewery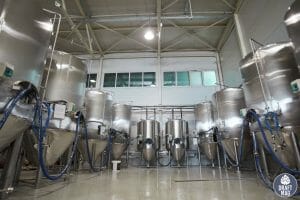 Trillium Canton MA is known for crafting some of the most exceptional beers in the Boston area. Offering a wide range of beers that leave an impression on the taste buds, it's almost impossible not to like this brewery.
After an exciting visit to Trillium Brewing in Canton, MA, our beer experts have come up with this review to help you with everything you need to know. Continue reading this article to discover why this brewery is one of the top-rated in the U.S.
Where Is Trillium Canton MA Located?
The brewery is located at 100 Royall St. Canton, MA 02021. You can find the brewery next to I-93.
– Opening Hours
The brewery opens from 12 p.m. – 7 p.m. every Monday and Tuesday. There are only food trucks available to purchase meals on these days as the restaurant is closed. On Wednesdays to Saturdays, you'd find the brewery open from 12 p.m. – 10 p.m. and with the restaurant in service. On Sundays, Trillium Brewing opens from 12 p.m. – 9 p.m. alongside restaurant service.
The Brewery's Beer Variety
When it comes to versatility and amazing brews, Trillium Brewing Company doesn't disappoint. The brewery offers a wide range of different beer types for every preference. Behind every bottle of a beer stands a team of experts and long hours of hard work.
Before crafting a beer, the first step is finding high quality and all natural products. The company claims they don't use any artificial substitutes or extracts.
The QA/QC team monitors the whole process and tests the results before serving the beer to the customers.
The popular beer categories are:
Hoppy
Roasty
Sour&Wild
Crisp
As you can see, there's a lot to choose from. One of our favorites is the Dialed-In: Moscato. This Double IPA has a high ABV of 8.5 percent but carries a refreshing hoppiness balanced by a citrus profile.
Other beers you'd find on the beer menu include Congress Street, Blue Hill Ave, Skimpy Sparrow, and Scaled.
On the Roasty beer menu, you'd find the Irish Stout, Barrel-aged Spice Cake, Hollow Heart, Oh! Nuts and others.
On the Crisp beer menu, you'd find the Permutation 9.06 and Thresh.
Does Trillium, Canton, MA Serve food?
Yes, it serves food at its Canton location. There's a new addition of a restaurant that serves tasty meals and even includes a kid menu. You can choose from various meals like pizza, BBQ, and other delicacies and small bites. However, the restaurant isn't open on Mondays and Tuesdays.
Is the Brewery Kid-friendly?
Yes, it is a kid-friendly brewery. Parents looking to enjoy special brews can come with their kids and have a great time together. A kid menu offers a variety of tempting dishes suitable for your youngster(s).
Are Dogs Allowed at Trillium, Canton, MA?
Sadly, if you have a four-legged friend, they may not be able to follow you into the brewery. This is because dogs are not allowed on the premises.
Upcoming Events at Trillium, Canton
If you check the event calendar on the company's website, you will always find various upcoming events. They also offer unique venues for private events.
Trillium's Canton History
Although Trillium Brewing Company was first launched in 2013, it opened in Canton, Massachusetts, in December 2015. The new brewery in Canton contains a brew house and a taproom where guests can get their beers poured directly. Before this, the brewery operated from its Fort Point location till it recorded an expansion that led to the opening of its Canton, MA location.
Other Trillium Brewing Locations
Apart from the Canton Brewery, there are two other Trillium locations, including:
– Trillium Fort Point Brewery
This location is the pilot brewery. It is located at 50 Thomson P1, Boston, MA 02210. It has a two-floor taproom that offers a variety of beers.
It also has a fully functional kitchen with customizable menus for its full-service restaurant service. One thing to like about this location is the lovely view of the seaport from its outdoor seating area. There's also an indoor seating area for guests to relax on cool days. Another attraction is its roof deck with a private bar and lounge.
– Trillium Fenway Brewery
The second Trillium Brewing location is the Fenway taproom and beer garden located in the Fenway area. Situated at the Landmark Center, 401 Park Dr, Boston, MA 02215, it has a highly aesthetic taproom that's cozy and appealing. It is open seven days a week and offers food and on-site draft service. There's also a beer garden where guests can enjoy their brews or host private events.
Unfortunately, there are no seat reservations allowed at the Fenway location currently, and doesn't have a full-service restaurant.
Places People Like To Go After Trillium, Canton, MA
There are several fancy spots to visit after a stop at the Canton location. If you're searching for where to get the best meals, you can visit the Applebee's Grill + Bar, Newcomb Farm Family restaurant, Hillside Pub, and so on. If you're more a fan of exploring and outdoor fun, you can visit the Eleanor Cabot Bradley Estate, Blue Hills Ski Area, or even Zipline and Aerial Adventure Parks.
Breweries Near Trillium, Canton, MA
You will find several breweries near Trillium in Canton, including the following:
– Percival Brewing Co.
Percival Brewing Co. is a small microbrewery located at 83 Morse St, Norwood, MA 02122. It is focused on producing quality small-batch craft beers for beer lovers.
– Castle Island Brewing Co.
The Castle Island Brewing Company is located at 31 Astor Avenue, Norwood, MA 02062. It is a great place to enjoy nice craft brews in the Massachusetts area.
– Widowmaker Brewing Co.
Another brewery in the area is Widowmaker Brewing Co. It has a taproom and outdoor patio where guests can enjoy their quality brews.
– Roundhead Brewing Co.
Roundhead Brewing Co. is Massachusetts' first Latino-owned microbrewery. It is located at the Powerhouse at 1 Westinghouse Plaza, Boston, MA 02136 (Hyde Park). It has a taproom that brews various beers for beer lovers all over the Boston area. You should try its highly requested Double O'Nada IPA.
– Article Fifteen Brewing
Article Fifteen is another quite popular brewery in the area. It is located at 835 Washington St, Weymouth, MA 02189. It offers various beers and even has a 99-beer club.
– Shovel Town Brewery
Shovel Town Brewery is one microbrewery to visit to taste the most refreshing craft beers. It is located at 50 Oliver Street, North Easton, MA 02356, in a building that is part of the state's shoemaking history.
– Distraction Brewing Co.
Distraction Brewing Co. is a family-owned brewery that serves a variety of fresh craft beers. It is a family-friendly brewery situated at 2 Belgrade Avenue, Roslindale, MA 02131.
Conclusion
Here's a quick summary of this Trillium location: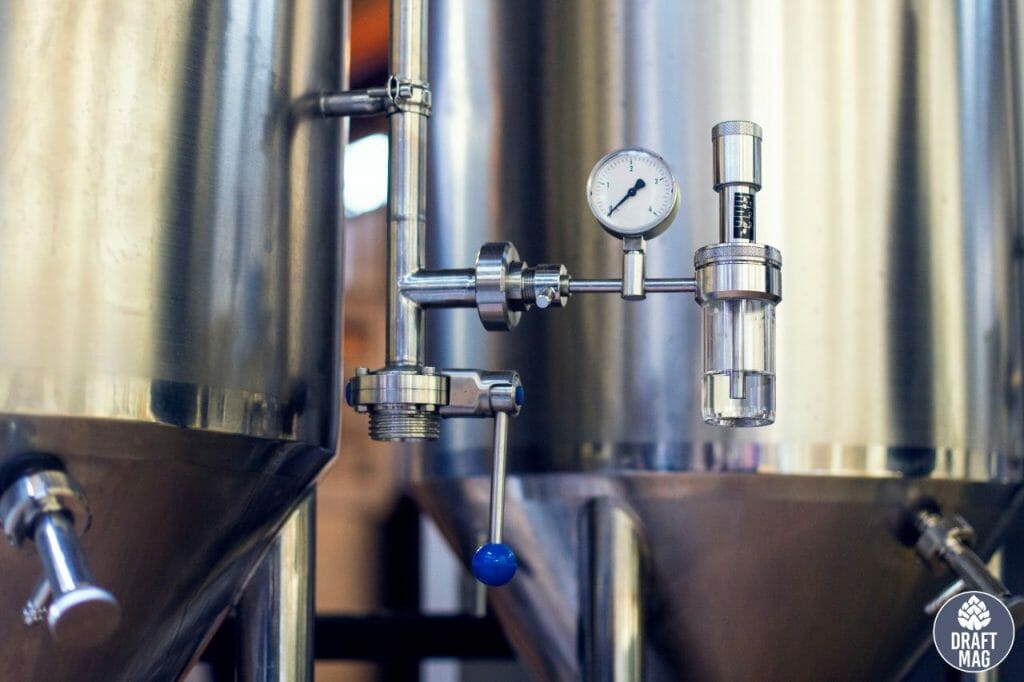 With three different locations and several taprooms, Trillium, Canton, MA is one of the most popular in the Boston area.
The Trillium Canton MA is a subsidiary of Trillium Brewing Company, and it is a functional brew house that offers direct-pour beers to guests.
You can choose from a wide range of beers on the beer menu. You can pair the beer with some nice dishes the location serves.
The brewery is a family-friendly brewery, but it does not allow dogs on its premises.
You can visit other breweries nearby, like Castle Island and Article Fifteen Brewing Co., and other interesting places like Blue Hills Ski Area and the Eleanor Cabot Bradley Estate.
Once you're able to overlook the price, this brewery is one of the best places to have a cold pint in Boston. You get to choose from a wide variety of beers on the beer menu, and there's even something for the kids. When next you find yourself in Canton, make sure to stop by Trillium, Canto, MA, and enjoy their fantastic beers.