Breweries in Scottsdale: Factories That Churn Out the Best Booze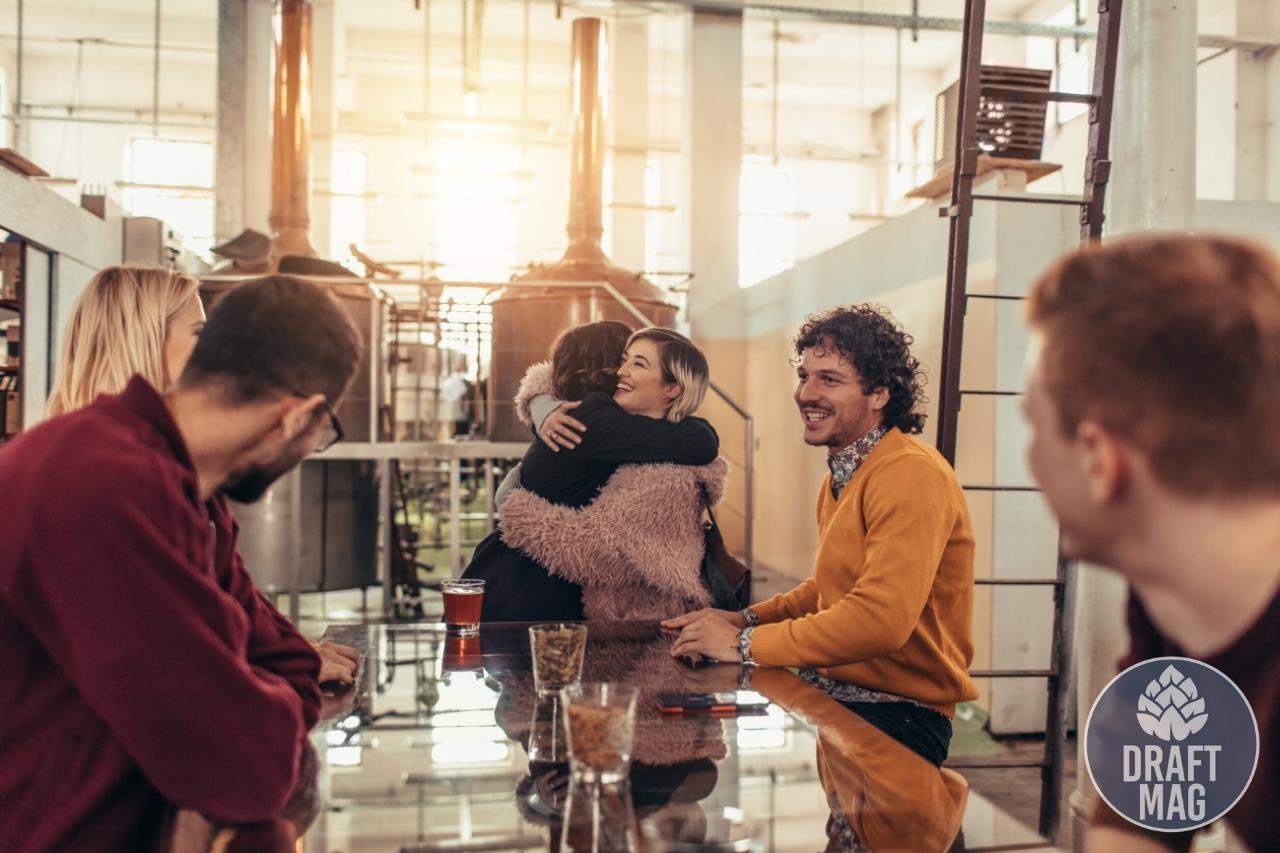 The various world-class breweries in Scottsdale are full of the best brews, whatever your taste in beer is. The town also boasts of amazing dishes that match the beers that are served in the various pubs littered around town.
We visited some of them and were amazed at the hospitality, ambiance and most importantly the beer on display.
Here are our thoughts on the finest breweries in Scottsdale.
| | | |
| --- | --- | --- |
| Breweries in Scottsdale | Number of active beers | ABV (Lowest – Highest) |
| Goldwater Brewing Company | 23 | 3.7% – 11.7% |
| Craft 64 Scottsdale | 10 | 4.5% – 7.3% |
| Bone Haus Brewing | 35 | 4.1% – 9.3% |
| Fate Brewing Company | 17 | 4.5% – 13% |
| PHX Beer Company and Restaurant | 7 | 4.7% – 6.7% |
| Wren House Brewing Company | 46 | 3.2% – 12.8% |
| Helton Brewing Company | 5 | 4.6% – 6.7% |
| Scapegoat Beer and Wine | 16 | 3.5% – 6.7% |
| Brat Haus Scottsdale | 28 | 4.9% – 10% |
Best Breweries in Scottsdale
Goldwater Brewing Company
The Goldwater Brewing Company is a Scottsdale brew pub that produces some of the best suds in town. Their golden and frothy hoppy lager warms the tongue and wraps it with a classic dry finish. You can also try their cactus-flavored Desert Rose Kolsch or their Hundred Dollar Pilsner for a smooth silky taste. Goldwater has an array of great IPAs which would leave your taste buds buzzing.
You can start with their AH-6 Littlebird, which has notes of pine and berry medley, then warm up to the fruity Hop Chowda. Lovers of dark beers can opt for the Machine Gun Teddy Bear which showcases smooth caramel with a nutty flavor.
Those interested in strong dark ales would relish the Uncharted Porter Baltic which has a dark chocolatey taste with hints of plum and biscuits. The only sour beer on offer is the Marionberry Pastry with a creamy vanilla flavor and pie aroma.
Located at 3608 North Scottsdale Road, Goldwater Brewing Company has garnered over 30 years in the brewing business. Their gold and black painted taproom is a reflection of the name of the brewery and their ambiance elicits feelings of happiness.
The company, which is run by a family, has other branches in East Mesa and Old Town and also distributes its products to over 100 pubs and bars. So check out Goldwater Brewing Company if you want friendly service with a touch of class.
– Pros:
Assorted beers including a sour
Spacious taproom
Well-lit pub
– Cons:
No food to accompany the beer
Craft 64 Scottsdale
If you want to have a feel of what Scottsdale tastes like, the best place to be is Craft 64 located at 6922 East Main Street. The brewery incorporates a lot of local ingredients in crafting their tasty ales. They offer a farm-to-table experience that is like no other in the city of Scottsdale. Their core beers include the hoppy Smoove Hoperator IPA, which features notes of caramel and chocolate malts.
The Frolic Pale Ale is a hop-forward American-style Ale with tropical fruit flavors that gives it its distinctive taste. Craft 64 also brews seasonals like the crowd-pleasing Mango Shandy and the Hazy Crazy IPA. The fresh and organic Crimes of Passion Fruit Wheat will give you tropical vibes and their winter ale Sweet Loving will keep you warm during the cold months.
The best part of Crafts 64 is the finger-licking wood-fired pizza that complements the craft beers. Take advantage of the happy hour to enjoy some of the great dishes on offer from bruschetta to garlic cheese bread.
Their taproom features giant screens where you can watch your favorite athlete as you gulp down their fantastic beers. For the best craft beers in microbrewery Scottsdale, visit Craft64.
– Pros:
Online ordering
Supports local farmer
Wood-fired pizza
Happy hour specials
Bone Haus Brewery
Bone Haus combines skeletal artistic impressions with finely brewed beer. Their collection of skulls from many catacombs across Europe serves as mementos of inspiration and sober reflection.
This is evident in their attention to detail and the effort they put in producing their tongue-pleasing beers. Their golden taproom, which features their iconic skull on each tap, serves a wide variety of delicious suds including the hop-forward Desert Demon IPA.
If you're into strong ales, then you should try The Greed of Fisk & Gould III — quite a lengthy name for a beer but it is worth it. The imperial stout captures the interesting history of Jay Gould and James Fisk, whose adventure founded the Black Friday Gould Panic. The Greed of Fisk & Gould III is roasty on the nose and chocolatey in taste with a clean boozy finish. Otherwise, you can go in for the highly acerbic Copper Crypt IPA with a hoppy character.
Located at 14825 East Shea Blvd #101 Fountain Hill, Bone Haus also serves craft beer in cans and etched pint glasses. Their beautifully designed Miner's Debt IPA is definitely a crowd-pleaser with its dark malt character. It's no surprise it won the best beer of the 2018 summer by Phoenix Magazine. Bone Haus Brewery is the place to enjoy strong, dark, beers with boozy elements.
– Pros:
Strong beers with high IBUs and ABVs
Beautifully designed taproom
Curbside pickup
– Cons:
Fate Brewing Company
Fate Brewing Company, located at 1312 North Scottsdale Rd, believes that the communal spirit should never die. Thus, they've built a picturesque palatial pub that seeks to unite family and friends for a swell time while chugging some great beer.
On the tap are various draft beers carefully brewed to suit each taste. The light and fruity Keep it Kolscher with a crispy finish celebrates the traditional German Kolsch style with a twist.
Their pilsner malt-inspired Local Lager is flavored with grain and hops to give a taste which excites the palate. However, you'll love their yellow-colored award-winning Hatch Chile Gatos which sets the mouth on fire.
Their Halfway to Hefen canned beer captures the warm spirit of Christmas with its wheat-based flavor. If you love juicy beers, then you'd love the Belleview Pale Ale, which tastes like a salad of tropical fruits.
The food on their menu includes the Fate Brewing special veggie flatbread that matches perfectly with their Local Lager. You can also try their pretzel Twist of Fate which should form a great partnership with any of their IPAs on offer. If you go in for the Fate salad then you better order the Keep It Kolscher to keep it company. So the next time you want to host your friends, family, or coworkers at a pub, we recommend Fate Brewing Company.
– Pros:
Organizes private events
Spacious Taproom
Food to go along with the beer
– Cons:
PHX Beer Company and Restaurant
Their lakeside restaurant is a serene atmosphere for sober reflection or a quiet romantic evening. The beers on offer are top-notch and the food is delectably amazing. The staff also offer amazing insight into which beer matches with what food — and they are spot on. For example, their frothy and vibrant Arizona Gold flows easily with the Alaskan Cod and Chips.
The Howling Oats Hazy IPA is spicy with notes of papaya, mango and peaches. The refreshing lager, Bird City Lager, features a line-up of flowery aroma with noble hops and Pilsner malts. The Orange Grove IPA with an amber hue showcases citrus hops and actual peels of orange to provide a bitter taste.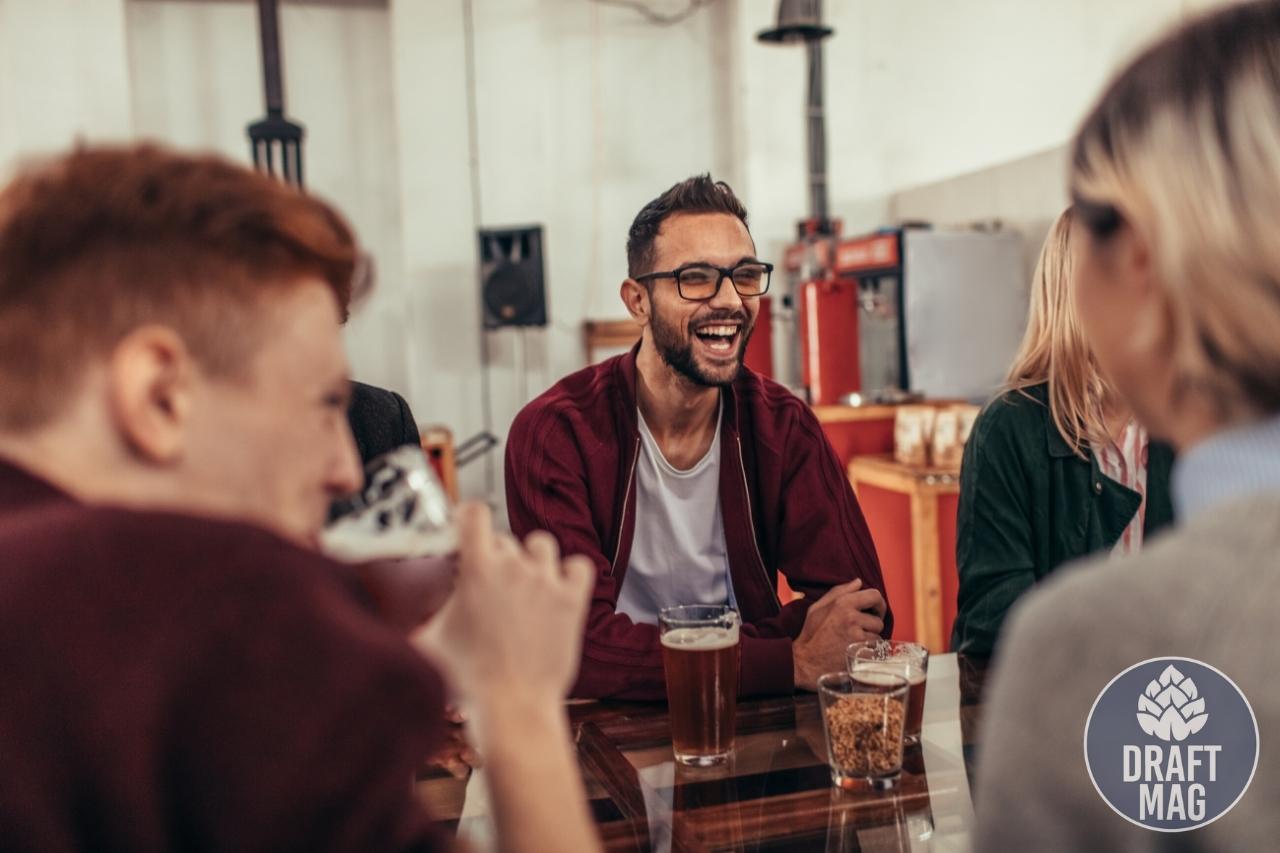 If you have a sweet tooth and prefer a slightly sweet beer, then order the Monsoon IPA. Better still, try the double dry-hopped North Rim for a fruity taste of passion of apricot, passion fruit and pine. PHX Brewery in Scottsdale is located inside Mercado del Lago Mall at 8300 North Hayden Road, Scottsdale.
If you're planning to visit Scottsdale and want to enjoy a combination of serene ambiance with splendid beer, try PHX Beer Company and Restaurant.
– Pros:
Lakeside restaurant
Friendly and knowledgeable staff
Food-pairing guide
No contact delivery
– Cons:
Wren House Brewing Company
Wren House Brewing is home to an assorted array of booze from Lager and Hefeweizen to IPA and Pilsner. The brewery prides itself in carefully brewed and expertly-vetted Wrenovation IPA. This West Coast IPA features a floral-scented Amarillo with notes of Mandarina Bavaria hops. Their award-winning IPA, Spellbinder With Nelson, holds your taste buds spellbound with its earthy combination of Citra and Mosaic hops.
If you are a romantic at heart and you want that reflected in your beer, the Lover Boy Wally is your best bet. You can't live in or visit Arizona without tasting the spirit of the state which is captured in the moderately pale and spicy Arizona Star Pale Ale. The Arizona Star is soft on the palates and silky in the mouth. Its tropical flavors and taste make it a refreshing drink on a hot summer afternoon.
Wren House's Pilsner line-up boasts of some fine-tasting suds like Big Spills Pils and Mustek 11 Czech-style Pilsner. Their taproom features a predominantly white color with touches of brown wood which reflects the clean taste and dry finish of their beverages.
Sadly, they don't offer any delivery service but you can pick up your order at the curbside. Locate them at 2125 North 24th Street, Phoenix and indulge in some of their mesmerizing drinks on offer.
– Pros:
Beers are quite affordable
Curbside pickup
– Cons:
No delivery
The taproom is rather small
Helton Brewing Company
Next on our list is the prestigious Helton Brewing Company situated at 2144 East Indian School Road, Phoenix, AZ 85016. Their spacious taproom features a blend of wooden interior with bright yellow seats.
Their soothing live music sets the mood for an evening of fun with the boys and girls. This is one of the few bars where you can carry your loyal pet dog with you to join in the fun.
The core beer lineup includes the Valley Venom Pilsner, which has a biscuity flavor and a candy taste. Also on the bill is the hazy Northeast IPA, Boysenberry Sour, Scottish Ale and the chocolate flavored Milk Stout.
The Helton IPA is a pale ale brewed in the West Coast tradition with hops and small malts and flavored in citrus and floral notes. The good news is that all their beers are year-round and are available at pocket-friendly prices.
The brewery also organizes events once in while to get rid of the boredom. Unfortunately, you can't order online but don't fret, there is good news. Their taproom is open Monday to Friday from 3 pm to 10 pm and on weekends from 11 am to 10 pm. So feel free to step in at any of the hours mentioned and enjoy a world of Helton goodness.
– Pros:
Open space sitting
Provides live music
Pet-friendly
Growler Fills
Food to accompany the beer
– Cons:
Scapegoat Beer and Wine
If you're looking for a space to host a party in Scottsdale, don't rule out Scapegoat Beer and Wine. Their beautiful and cozy taproom with its calm ambiance and lively music makes it a great setting for a family dinner.
On the tap are delicious and mouth-watering suds like the Local Roots Kombucha and the Deliria Belgium Strong Ale. The Cider Corps is a blend of orange, guava and passion fruit to give you a fruity experience.
Other beers on tap include La Cumbre IPA, Lumberyard Hefeweizen, Huss AZ Lite Lager and Papago Orange Blossom Wheat Beer. They also showcase an extensive collection of canned beers for the taking. There is the White Claw Hard Seltzer flavored with grapefruit, tangerine, lime and black cherry. The slightly bitter Guinness from Ireland is a perfect drink for people who love creamy and smooth beverages.
You can find Scapegoat Beer and Wine Company at 7150 E 5th Avenue, Scottsdale, AZ 85251. The small size of the pub promotes some sense of unity and togetherness which is enhanced by the periodic games on display. There's also a variety of meals to accompany the exquisite selection of beers on offer. So be sure to pass by Scapegoat Beer and Wine whenever you are in town for a tasty treat.
– Pros:
Food to accompany the beer
Carefully curated beers
Exciting games and events
– Cons:
Brat Haus Scottsdale
Brat Haus is a pub located in Old Town that has garnered the best of European beers. Their airy beer garden is one of the most famous in Scottsdale and their finger-licking food is superb. Their beer collection includes the bright gold sparkling Paulaner Munich Lager and the Paulaner Hefeweizen. Also on tap is the Hofbrau Dunkel and Big Spill Pilsner and Bells Two Hearted IPA.
The pub also features the famous French beer, La fin du Monde, which is flavored with citrus, mild grapes and malt. Then there is the Dutch Delirium Tremens, which has a strong dry finish that lingers.
To give their guests a memorable experience, Braut Haus organizes games such as Jenga, ping pong and darts. Their menu is carefully selected to perfectly accompany each beer on tap.
Braut Haus can be found at 3622 North Scottsdale Rd, AZ 85251. They open from 11 am and close at 9 pm on weekdays and operate from 10 am – 11 pm on weekends. Brat Haus is the go-to place if you want to have fun, play games and enjoy some mouth-watering dishes, so be sure to patronize their products whenever you visit Old Town, Scottsdale.
– Pros:
Menu for kids and dogs
Organizes puppy parties
Open-air pub
Food to accompany the beer
Friendly staff
– Cons:
Frequently Asked Questions
Here are the answers to some common questions about breweries in Scottsdale.
– When Is the Best Time to Visit Breweries in Scottsdale?
During the week, the best time to walk in is early evenings when people have left work — that is if you enjoy a crowded scene. However, if you prefer to drink alone in the company of your thoughts, then the best time to walk in would be around 1 pm.
If you're cash-strapped and want to take advantage of special discounts, the Happy Hour is between 3 pm and 6 pm. For those who prefer to participate in games and events, then visit the breweries on weekends.
– What Beers Produced in Scottsdale Are Among the Best in Arizona?
It is no surprise to see that the Spellbinder by Wren House receives very positive reviews, with most drinkers praising its mouth-watering aroma and exclusive hops. The Candy Bar Milk Stout by Fate Brewing is considered one of the most delicious stouts to ever come out of Arizona. Among the lot was the Imperial IPA Sad Boy Wally by Wren House, which is famous for its malty and caramel-forward taste.
Another IPA which made the rounds was Northeast IPA from Helton brewing with a 6.3 percent ABV. Drinkers also enjoyed False Promises by Fate Brewing for its solid character and hoppy bitterness. The list was completed by the Big Spill Pils with Nelson, also by Wren House Brewing, with an average rating of 87 percent.
To answer this question we scoured some beer review sites to see what people are saying about beers brewed in Scottsdale. However, these are just average drinkers expressing their opinion so you don't have to take their word for it.
Summary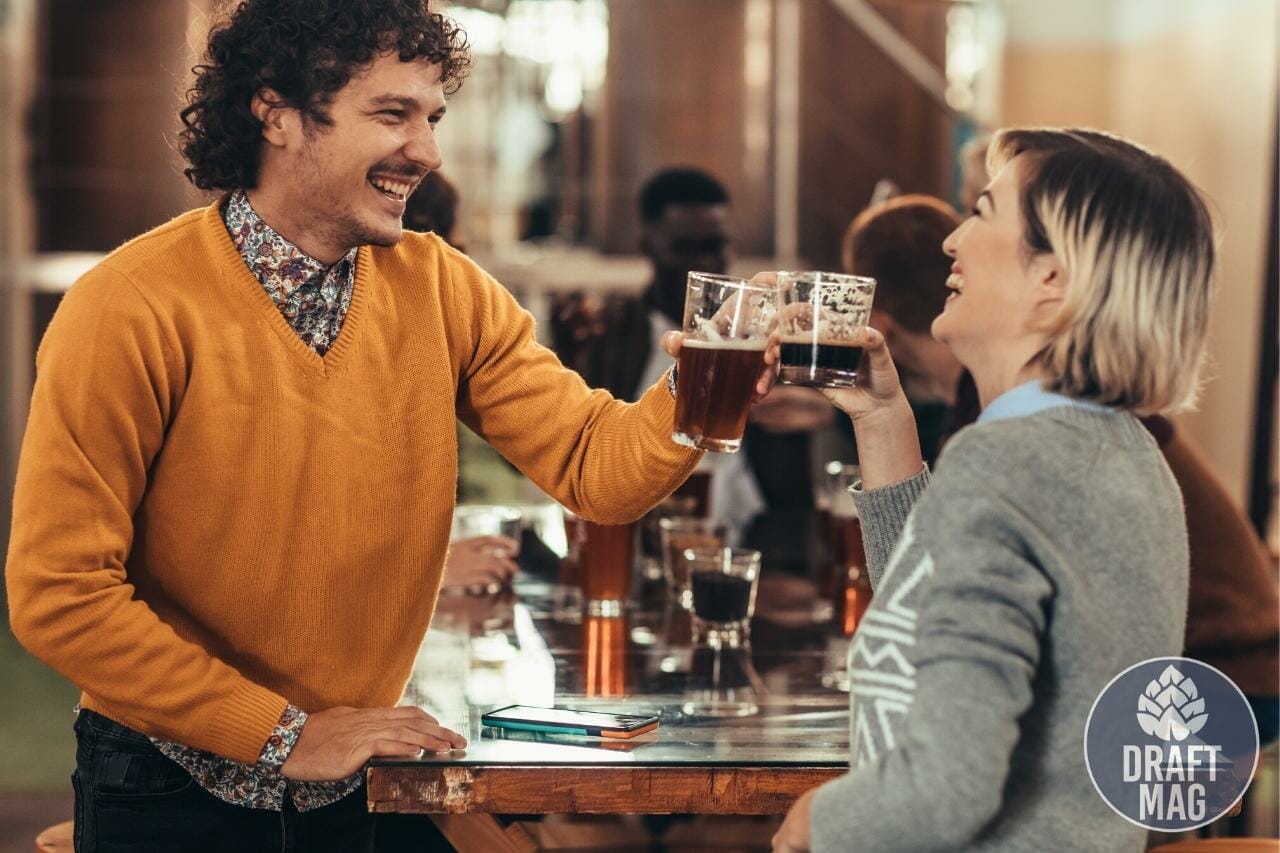 Breweries in Scottsdale AZ are a must-visit for any beer drinker who wants to guzzle some delicious ales. However, the following microbreweries are our top picks:
Scapegoat Beer and Wine offers some of the most amazing finger-licking dishes to accompany their delicious beer.
If you prefer to drink in an expansive taproom, then you'll find Goldwater Brewing a perfect fit.
For friendly and knowledgeable staff to help you make the best beer decisions, try PHX Beer Company and Restaurant.
For beer prices that won't burn a hole through your pocket and still give you value for your money, visit Wren House Brewing Company.
We encourage you to visit these Scottsdale breweries for an amazing beer-drinking experience.