Best Breweries in Columbia, SC
Embark on a frothy journey exploring the best breweries in Columbia, where every pint has its own distinct flavor and story behind it. It's a craft beer city – filled with creativity, first-class hospitality, lively atmospheres, and unwavering dedication to the brewing arts!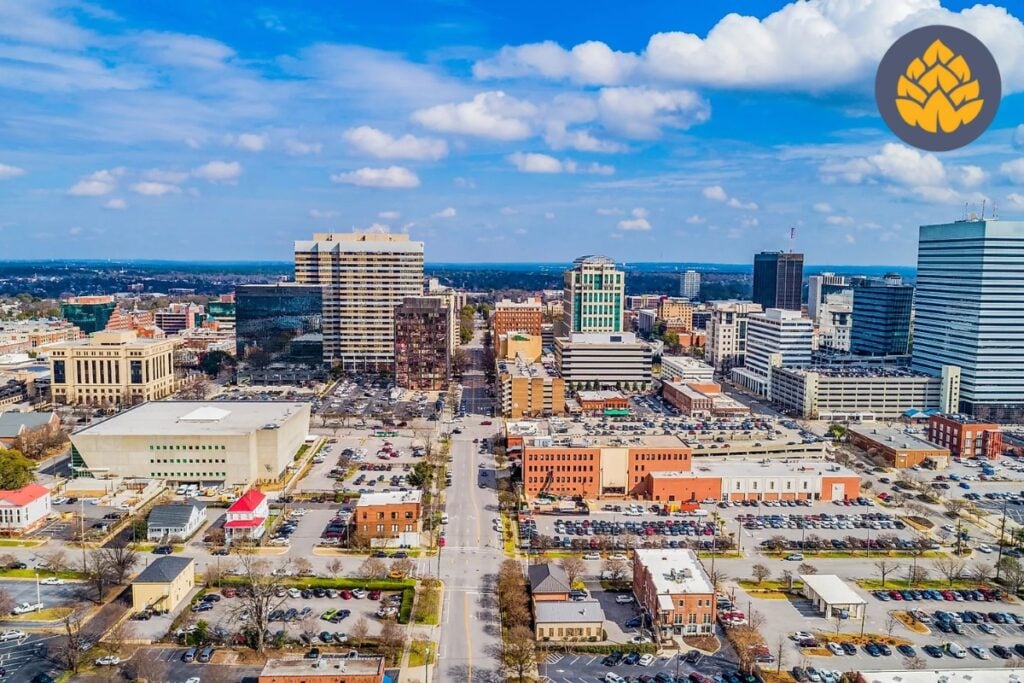 The range of craft beer on offer in Columbia, South Carolina, is a genuine dream for craft beer lovers! From a banana, crisp Hefeweizen to creamy milk stouts and light American lagers, there's a flavor every palate!
The charming capital city of South Carolina, Columbia, also known as Soda City by locals, is the first city in America named after Christopher Columbus and home to the famous mustard BBQ sauce.
The city is full of historic architecture dating back to the 17th century, like the Robert Mills House & Gardens, Hampton-Preston Mansion & Gardens, and Seibels House & Garden. There's also picturesque landscapes and forests at the Congaree National Park, where millions of Synchronous Fireflies light up at the same time, creating a symphony of light during spring.
And for kids, there's the River Banks Zoo and the Marionette Theatre, a premiere children's theatre of puppetry. One of the few theatres showcasing the artistry of puppetry in America.
Columbia has many interesting things to see, and we haven't even gotten started on the breweries yet. The breweries in Columbia are hotspots full of entertainment, relaxing environments, positive energies, and creative, hoppy ales.
So, if you're planning on coming to town and need to know where the best breweries are? Carry on reading!
Readers Favorite: Columbia Craft Brewing Company
Though many of the breweries on the list are just as worthy as Columbia Craft Brewing Company, it's their award-winning brews and location that make the Readers Favorite! It's a great place to come with the kids to as they have frequent events going on and a large outdoor area with food trucks. Try the award-winning beers of Columbia Craft Lager and Columbia Craft Wild IPA, they are AMAZING!
Best breweries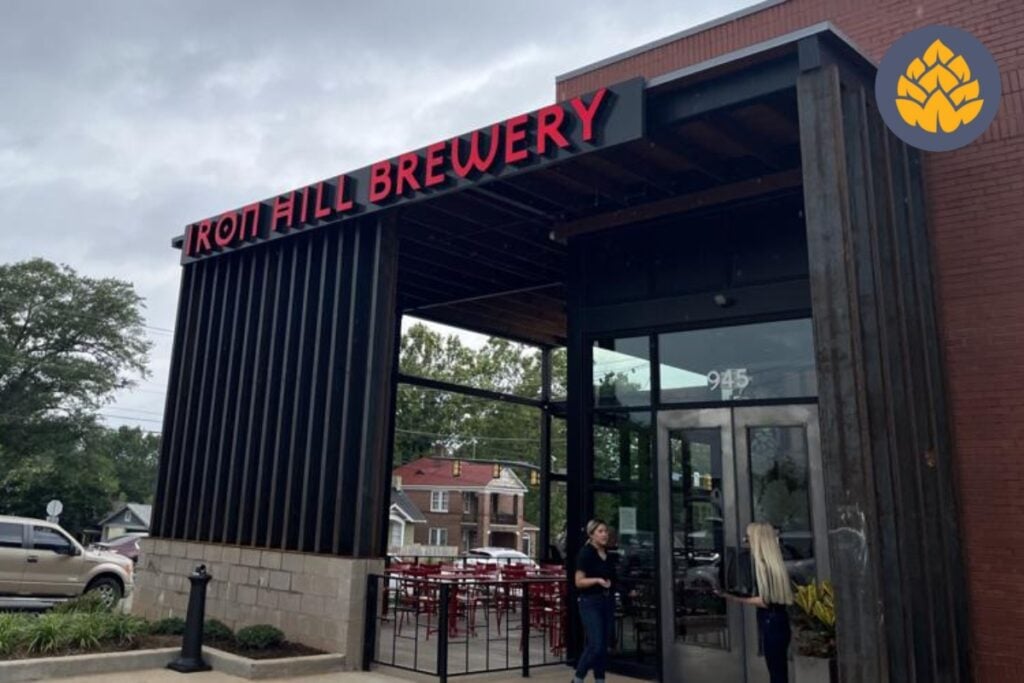 Iron Hill Brewery & Restaurant is a vibrant and bustling brewpub that combines the charm of handcrafted beers with an enticing food menu. Established in 1996, this brewery has built a reputation for its creative mix of traditional and innovative craft beers.
It's not just about the beer; Iron Hill's restaurant serves culinary delights like chicken fajita tacos and hearty pizzas that pair perfectly with their house brews. Whether it's the cozy indoor seating or the lively atmosphere of the outdoor patio, each visit to Iron Hill promises a unique experience.
With friendly staff, good food, and award-winning beers, it's a haven for beer lovers and foodies alike.
Location details:
Recommended Beer: Munich Dunkel – Lager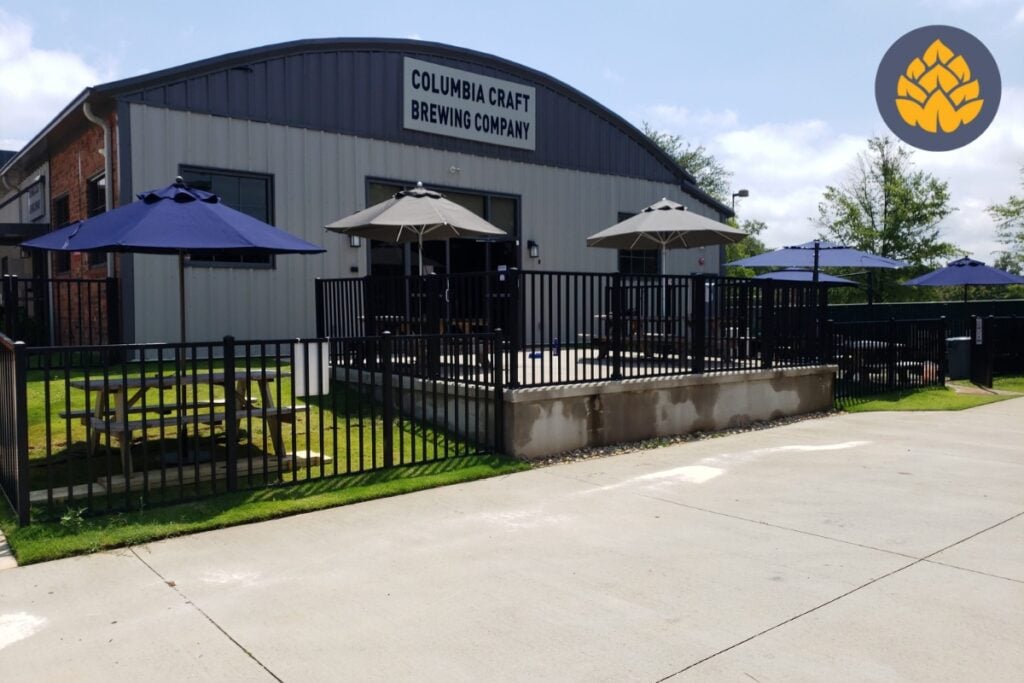 Offering an impressive selection of award-winning craft beer, Columbia Craft Brewing Company is a gem in the heart of Columbia. This local favorite, known as Cola Craft to locals, opened its doors in 2017 and has been celebrated for its creative range of ales, lagers, sours, and IPAs ever since.
Its convenient location, a stone's throw away from downtown Columbia, makes it an ideal spot for a pint or two. Beyond its excellent selection of beer, Columbia Craft also has a regular rotation of food trucks and family-entertaining events, like Music Bingo, Live Music, and Trivia.
They also cater for private events with a spacious outdoor beer garden and rooftop bar that can be reserved for Birthdays, corporate events, or other gatherings.
Location details:
Recommended Beer: Famously Hop – Indian Pale Ale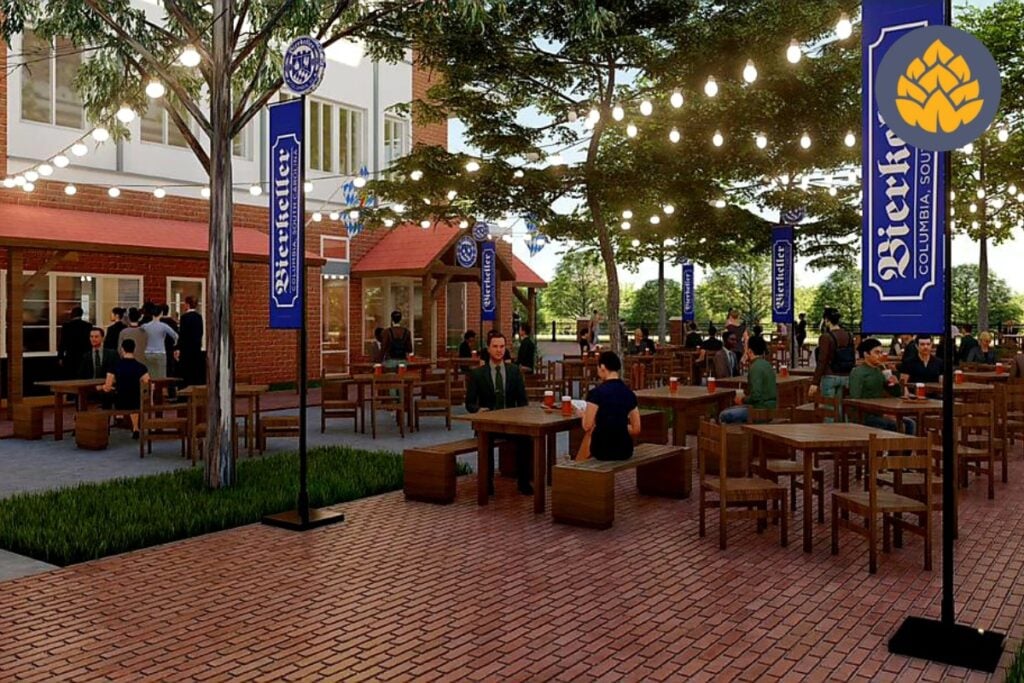 Bierkeller is a truly unique brewing experience in Columbia, specializing in German-style beers and cuisine. Although they started as a pop-up event, they now have a permanent home in the upscale Canalside Lofts, located right off of the Columbia Canal.
Enjoy the authentic ambiance of their biergarten and sip traditional beer from a large mug paired with German pretzels and beer cheese or a Bratwurst sausage.
Their riverfront location is the perfect spot for casual meetups and dates with frequent live music, live sports on the big screen, and the occasional music festival Bierkeller, offering the perfect blend of traditional brewing artistry and the comfort of a friendly, local brewery.
Location details:
Recommended Beer: Weißbier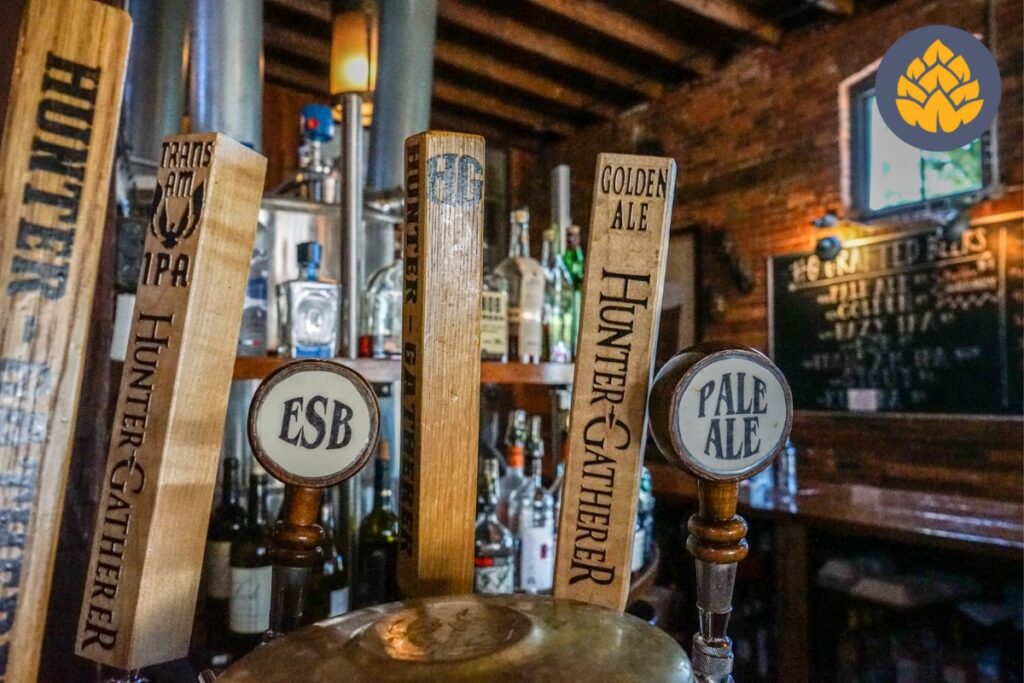 Hunter-Gatherer Brewery & Alehouse is one of the oldest Columbia breweries, having first started the craft beer movement in the city in 1995 along with Swamp Cabbage Brewing Company. The brewery is located in a historic airplane hangar on Main Street and is considered to be one of the finest brewpubs to enjoy the best beer and food in Columbia.
They specialize in a range of craft beers, like golden ale, hazy IPA, and the fan-favorite raspberry sour. Apart from being a brewery, they also have a bar stocked with spirits and liquors to make amazing cocktails.
They also have another brewery in downtown Columbia, SC, which is worth the visit. But if you want to host a party, the Hanger is the best place! It's perfect for hosting a big party, as the space is gigantic, and it's nicely decorated with lights, seating, and tables.
Location details:
Recommended Beer: Golden Ale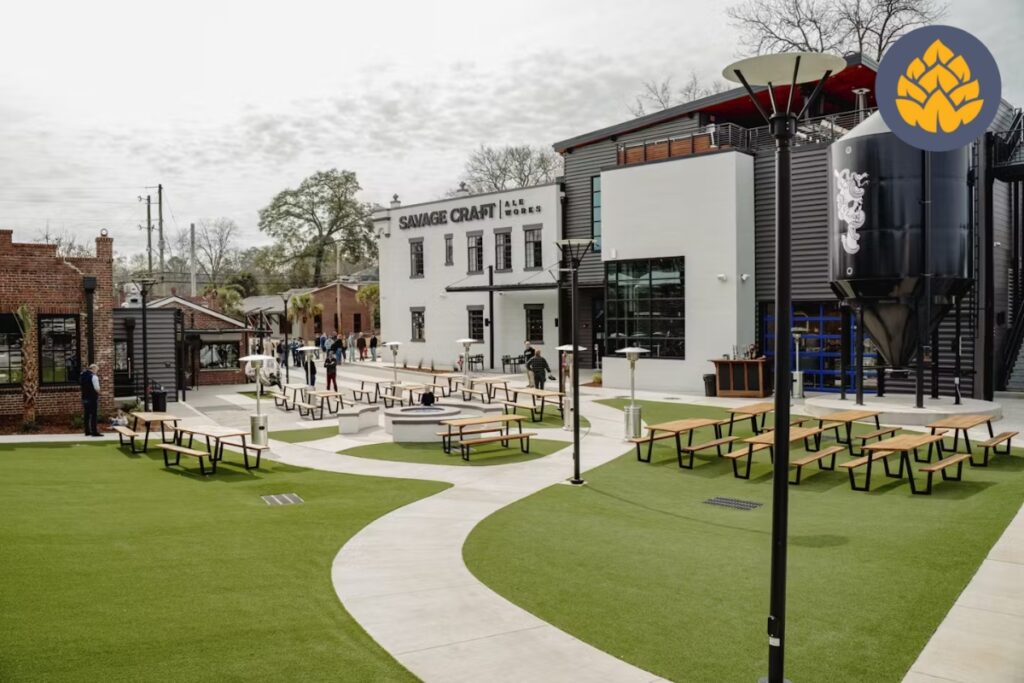 Discover unique, refreshing brews at Savage Craft Ale Works, one of the newest Columbia, SC, breweries.
Located in the beautifully renovated old Brookland Fire Station and City Hall building in West Columbia, it offers three distinct areas to relax and enjoy some fresh air: the rooftop patio bar, jailhouse taproom, and outdoor beer garden.
Food is not an afterthought; from wild boar shank to Nashville hot chicken, the dishes are as outstanding as its selection of great beer. With its stylish setting and fabulous food, Savage Craft Ale Works provides a delightful craft beer experience.
Location details:
Recommended Beer: Galaxy Banger – Hazy IPA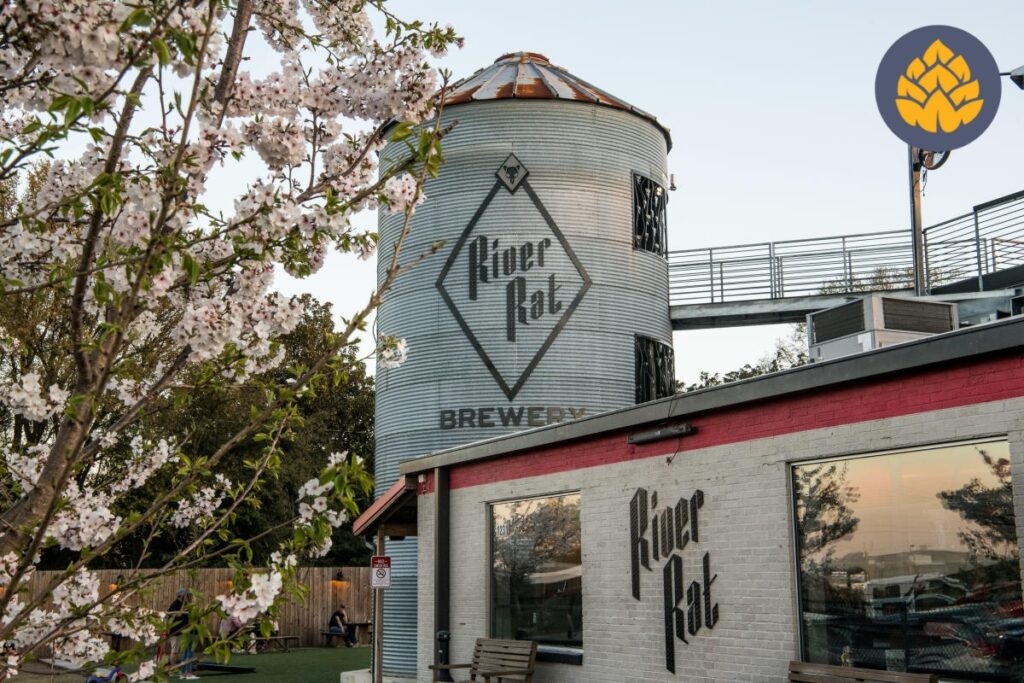 River Rat Brewery captures the Columbia city spirit with its local pride, evident in its beer selection featuring unique brews like the 803 IPA (803 being Columbia's area code). Since its opening in 2013 near Williams Brice Stadium, it's established an inviting atmosphere for all to enjoy.
With a beautiful beer garden, a spacious outdoor seating area, and a rooftop deck, it's the perfect destination for a day in the sunshine sipping on refreshing ales.
Food lovers will also appreciate the variety of offerings, with spicy wings, nachos, and burgers to choose from – along with brewery tours and events often taking place. Whether you're a die-hard beer fan or seeking a vibrant community spot with friends and family, River Rat Brewery caters to all!
Location details:
Recommended Beer: Broad River Red Ale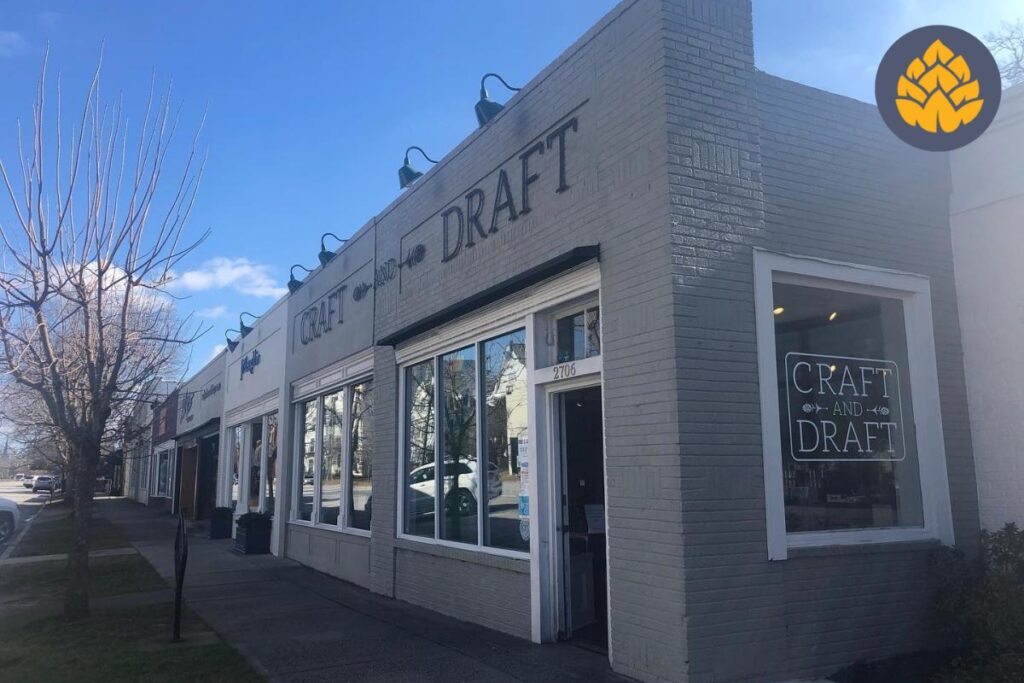 Craft and Draft is a standout spot in Columbia for beer enthusiasts. This boutique beer shop features a rotating tap of 12 specialty brews alongside a selection of over 600 bottles and cans.
Whether you're a seasoned beer connoisseur or just venturing into the world of craft beer, the knowledgeable staff at Craft and Draft are there to guide you through their extensive collection.
Not only can you enjoy a pint in-store, but you can also take your favorite brews home. They also have special events, like Brewery Spotlight Nights and Tastings Sessions, which help to make Craft and Draft a vibrant part of the local community.
Location details:
Recommended Beer: So So Phresh – Hard Seltzer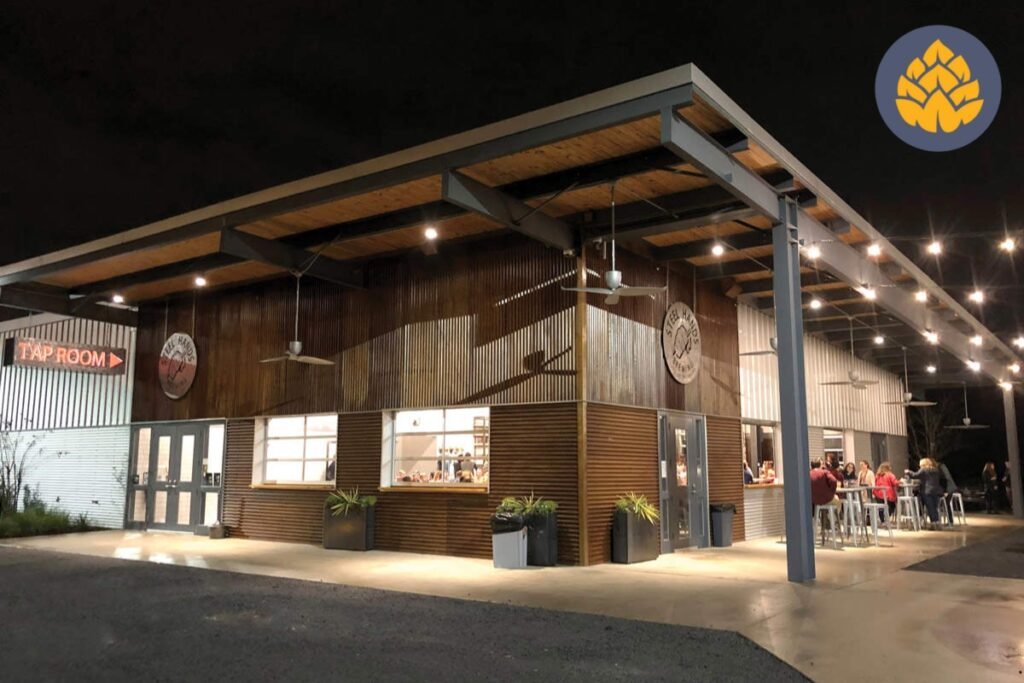 Located just outside downtown Columbia, Steel Hands Brewing takes inspiration from its rugged surroundings to craft a range of locally-loved beers.
A popular spot for locals and tourists alike, it boasts a 10,000-square-foot taproom and has a family-friendly atmosphere with a spacious outdoor area for kids to roam.
The food offerings range from BBQ ribs to crunchy chicken wings that perfectly pair with their innovative brews of Famous Tropical IPA and Coffee Porter. They also have live music performances on weekends, making it more than just a brewery but a fun day out.
Location details:
Recommended Beer: Coffee Lager – American Light Lager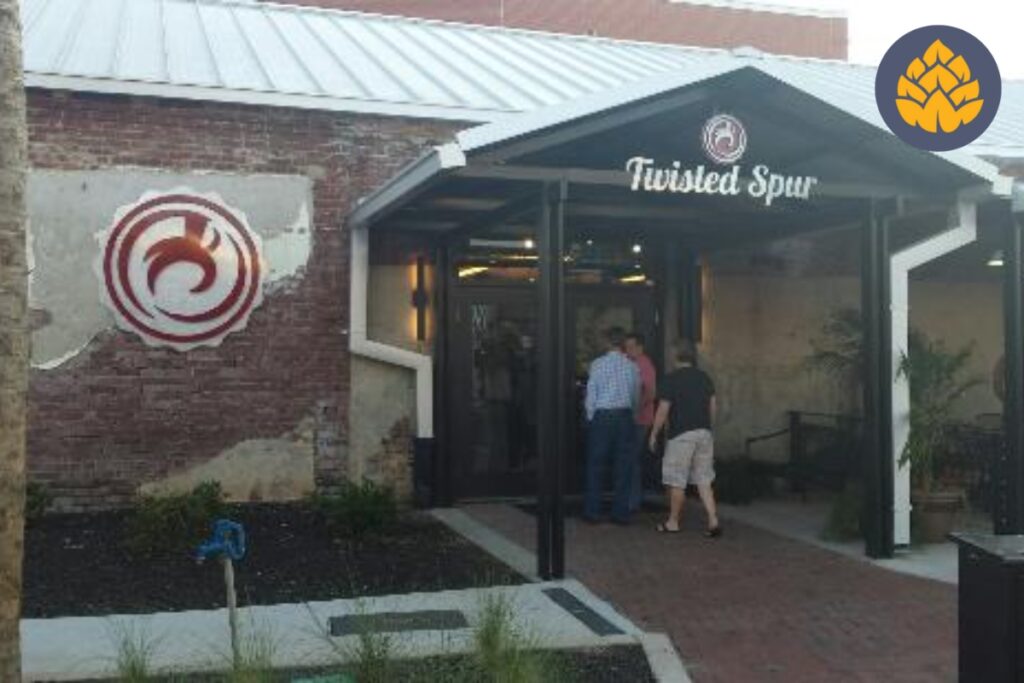 Savor the unique local flavors of Columbia, South Carolina, at Twisted Spur Brewing. This brewpub is an experience that should not be missed.
Twisted Spur Brewing has a distinctive selection of small-batch brews, like German-style wheat, Belgian strong ale, and barrel-aged sours, and a delicious food menu of charcuterie, mussels, and fish and chips to pair with their top-notch brews.
The venue has a positive vibe throughout and is a great spot in Columbia to hang out with friends, have an after-work drink, or for birthdays.
Location details:
Recommended Beer: Twisted IPA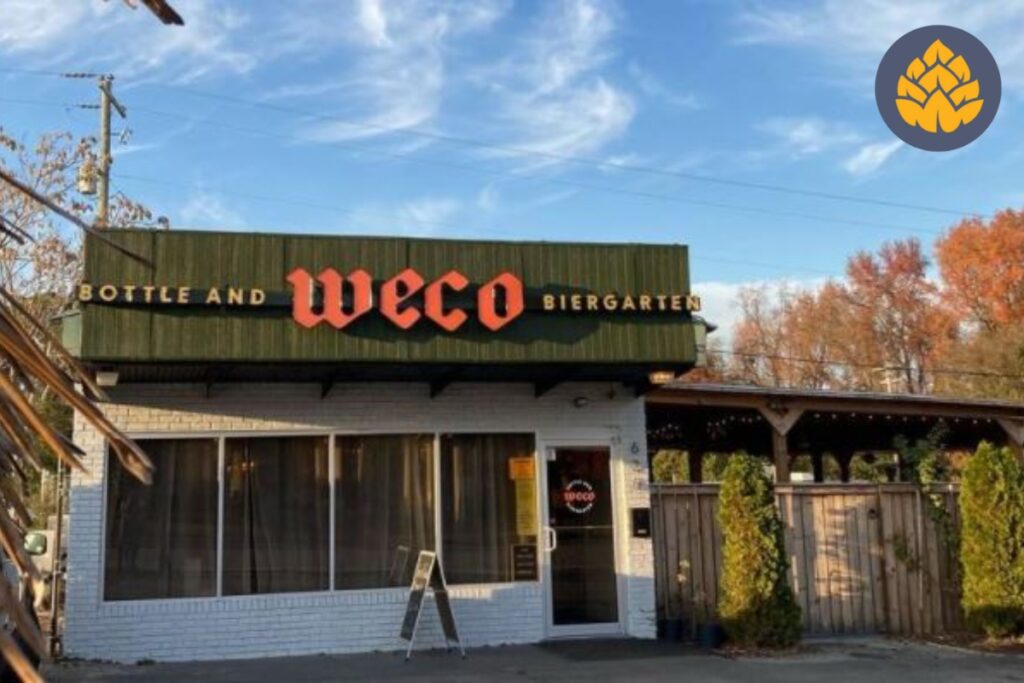 Nestled in West Columbia, the Weco Bottle and Biergarten is an acclaimed gathering spot for beer and wine connoisseurs. Once a former garden center, the site has been transformed into a skillful rendition of a German Biergarten and adjoins the Weco Bottle Shop, known for its diverse beer and wine selections.
The spacious shaded outdoor seating area is the perfect place to try their flight of craft ales with a bite to eat from the rotating food trucks.
Friendly service, a relaxing ambiance, various events, and a taste of local flavors make Weco Bottle and Biergarten a must-visit brewery for a laid-back evening or a fun-filled Saturday afternoon with friends.
Location details:
Recommended Beer: Czech Pils – Pilsner
Expert tip
When visiting Columbia with kids, take them to explore the Riverbanks Zoo & Garden.
It is more than just a zoo – it features a beautiful botanical garden, a zipline, and a sky-high safari rope course. The Riverbanks Zoo & Garden is home to over 2,000 animals and has been named one of the top zoos in the US.
One of the unique features of this attraction is its diverse representation of animals from different climates and regions across the world. The permanent koala exhibit is also a big attraction for tourists, as the furry little animals are super cute!
There's also an aquarium, a birdhouse, a reptile complex, and mammal exhibits to learn about the natural habitats. Overall, it is a place of exploration, learning, and fun for all ages, which makes it a worthwhile stop during your brewery-hopping tour.
FAQs
Are these breweries suitable for children and non-drinking adults?
Yes, many breweries in Columbia, such as Steel Hands Brewing and Columbia Craft Brewing Company, are family-friendly, with spacious outdoor areas for children, and offer non-alcoholic beverages.
Do the breweries in Columbia participate in craft beer festivals?
Which breweries are best for private events?
Several breweries in Columbia are equipped to host private events. For instance, Columbia Craft Brewing Company and River Rat Brewery boast private event services with spacious beer gardens and unique ambiances that can be reserved for birthdays, corporate events, and other gatherings.
Related articles
Discover the best the brewing world has to offer in other vibrant locations. Check out these guides to the best breweries in Charleston, NC, the best breweries in Greensboro, or for a West Coast beer experience and the charm of California, dive into the best breweries in San Diego.
Wrapping up – Best breweries in Columbia, SC
So there you have it, a list of some of the must-visit breweries in Columbia for the beer, food, and great atmosphere. You're sure to enjoy your time in this craft beer-filled city, and we'd love to hear about your experiences and any other breweries you think should make the list, so please feel free to share in the comments below.