Pennsylvania Breweries: Tour the Top Brew Houses in the Keystone State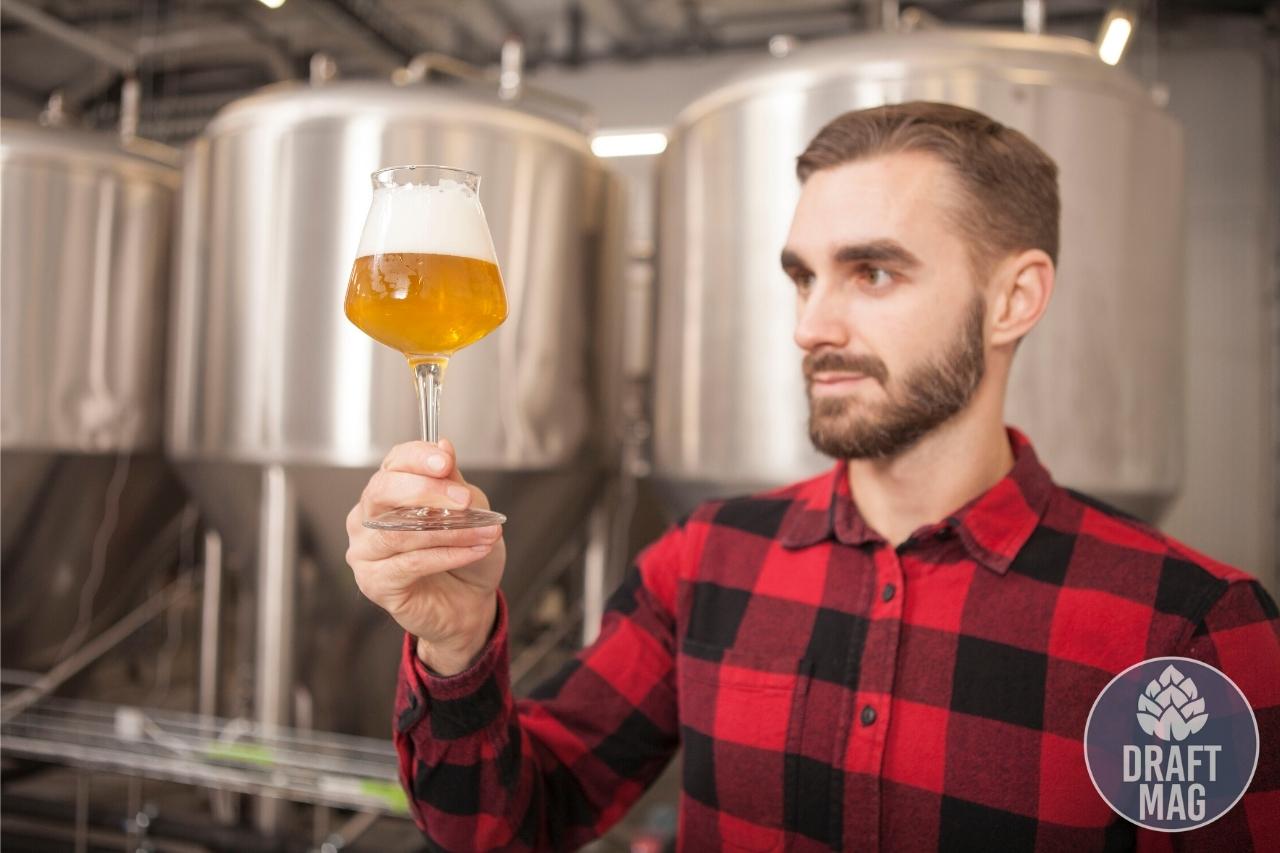 There's so much to expect from Pennsylvania breweries as this state has craft breweries in almost every city.
While many of the breweries are inspired by the tradition of German immigration in the state, you can enjoy other diverse options as well.
You can taste award-winning brews when you visit top breweries in Pennsylvania like Victory Brewing Company, Church Brew Works, Voodoo Brewery and more. We've explored the best places for beer in Pennsylvania in our complete guide, so keep reading to know more.
| | | |
| --- | --- | --- |
| Pennsylvania Breweries | Number of Active Beers | ABV Range |
| Victory Brewing Company | 25 | 3.7 – 10 percent |
| Tired Hands Brewing Company | 13 | 4.6 – 9.2 percent |
| Voodoo Brewery | 30 | 4.7 – 12 percent |
| Sly Fox Brewing Company | 9 | 3.6 – 7 percent |
| Bullfrog Brewing | 13 | 3.8 – 8 percent |
| Yards Brewing Company | 26 | 3.7 – 8.7 percent |
| Troegs Independent Brewing | 12 | 4.5 – 8.2 percent |
| Weyerbacher Brewing Company | 18 | 4.6 – 14.1 percent |
| Al's of Hampden Brewing Co | 47 | – |
| Brew Gentlemen | 9 | 5.4 – 8.5 percent |
| Church Brew Works | 9 | 4.2 – 9.5 percent |
| Helltown Brewing | 16 | 4.8 – 10.5 percent |
| Free Will Brewing Co | 15 | 5.2 – 13.3 percent |
| Neshaminy Creek Brewing Co | 40 | 4.5 – 9 percent |
| Earth Bread + Brewery | 5 | 5.1 – 8 percent |
| Yuengling Brewery | 12 | 4.0 – 5.4 percent |
Best Breweries in Pennsylvania
There are a lot of cool places to enjoy a beer in Pennsylvania, from craft breweries and microbreweries to brewpubs. We've compiled the top 16 breweries in the state below.
 Victory Brewing Company
It's not surprising that Victory Brewing is the number one brewery in Pennsylvania on our list as this is the most popular in and outside the state. The founders of the brewing company started off as childhood best friends and home brewing rivals before becoming co-founders.
You can find breweries from Victory Brewing Co. in states around the United States. Although the brewery has a distinctly German feel, you can also find other American beer styles here. When you visit, you should check out their IPAs like the popular Golden Monkey.
Tired Hands Brewing Company
Our next recommendation is Tired Hands Brewing Company, a brewery and brewpub with a personal brand that makes enthusiasts feel welcome and comfortable. They make their beer in small batches and serve it in their restaurant, focusing on local restaurants. French and Belgian styles dominate their beers.
You can expect deliciously strong and flavorful beers in their selection, with most batches being experimental. This gives you the chance to try new things out while the brewers learn how to perfect the beers. You should try out the Little Log Cabin: Silent Snowfall and HopHands beer.
Voodoo Brewery
If there's one brewery in Pennsylvania that can be considered the most creative, it's Voodoo Brewing. This establishment has impressive potential for creative beers, from the interesting labels on their bottles to their experimental beers. It was founded in 2005, but it opened its first taproom in 2012.
They have three taprooms in Pennsylvania located in Meadville, Homestead and Erie, so you can visit whichever is closest to you. We highly recommend the KillaPilz, which is supposed to be a Central European-style pilsner but has eight types of European hops. You can also try out the Big Black Voodoo Daddy, their imperial stout.
Sly Fox Brewing Company
One of the biggest breweries in Pennsylvania is Sly Fox Brewing Company, founded back in 1996. In 2006, it became one of the first Pennsylvania craft breweries to can their beer. You can visit their brewpub in Phoenixville or their larger brewery and tasting room in Pottstown.
There's so much to expect from their tap list as they have an extensive collection of year-round beers. You can also expect seasonal beers, collaborations with other breweries, and one-off brews. While there's a lot to pick from, you can get started with O'Reilly's Stout or Haze Fix.
Bullfrog Brewery
Another old brewery in Pennsylvania is Bullfrog Brewery, founded in 1996. The community-themed brewpub has won a lot of awards since it was founded. While they are very good with Belgian-style beers, they don't limit themselves but experiment with flavors and hops.
You can enjoy their beers in the pub and restaurant or purchase their growlers to take home. Their beer styles range from traditional ales and lagers to wild ales. They also have sour beers and ciders. Give the Edgar DIPA a try, a hop-forward, citrus-flavored beer, or the Chill Pils beer.
Yards Brewing Company
Yards Brewing Company is next on our list, and it is inspired by the traditional English style of making beers. Because of this, most of their beers are malt-forward rather than hop-forward. This doesn't mean they don't offer beers like IPAs, so you can expect variety from their tap list.
This company is also credited with bringing the cask ales style to Philadelphia where it is located. These are unpasteurized and unfiltered ales naturally carbonated and served at room temperature. But you can get started with something simpler like Level Up and Philthy, their IPAs.
Troegs Independent Brewing
Whatever beer you're looking out for, Troegs Independent Brewing is one of the top micro breweries in PA for you. They offer a wide range of interesting brews, a step away from all the basic American lagers that other breweries offer. The tasting room is connected to the brewery and has a simple food menu with sandwiches.
If you want to taste their experimental beers or scratch batches, you need to visit the brewery, but you can also order their beer online. You can expect wheat beers, hoppy ales, Belgian-style ales and lagers in their year-round selection. The Perpetual IPA and Troegenator Double Bock are good choices to start with.
Weyerbacher Brewing Company
Weyerbacher first opened in 1995 and tried and tested different flavors before they gained widespread popularity with the Raspberry Imperial Stout. They followed the same trend and creativity for their other beers, so you can expect hoppy flavors and complicated flavor combos.
The brewery does not have a brewpub but indoor and outdoor tasting areas and a food truck. You can order beer online from the website or pick it up at the taproom. Their top beers include the Blithering Idiot, an 11.1 percent ABV year-round beer, and various barrel-aged beers.
Al's of Hampden/Pizza Boy Brewing Co.
One of the best destinations for beer in Pennsylvania is Al's of Hampden, and it should be on your list. The restaurant features Pizza Boy Brewing, their in-house brewer with over 40 beers. There are over 100 taps in the restaurant, so you can expect craft beers from breweries around the country.
Some of their featured breweries include Guinness, Founders, Sly Fox, Troegs, Yuengling and more. You can enjoy their beers with delicious white pizzas, stuffed pizzas, strombolis and calzones. Check out the Galactic Double Bird IPA, the Little One New England Ale, or the Sunny Side Up, a double coffee stout.
Brew Gentlemen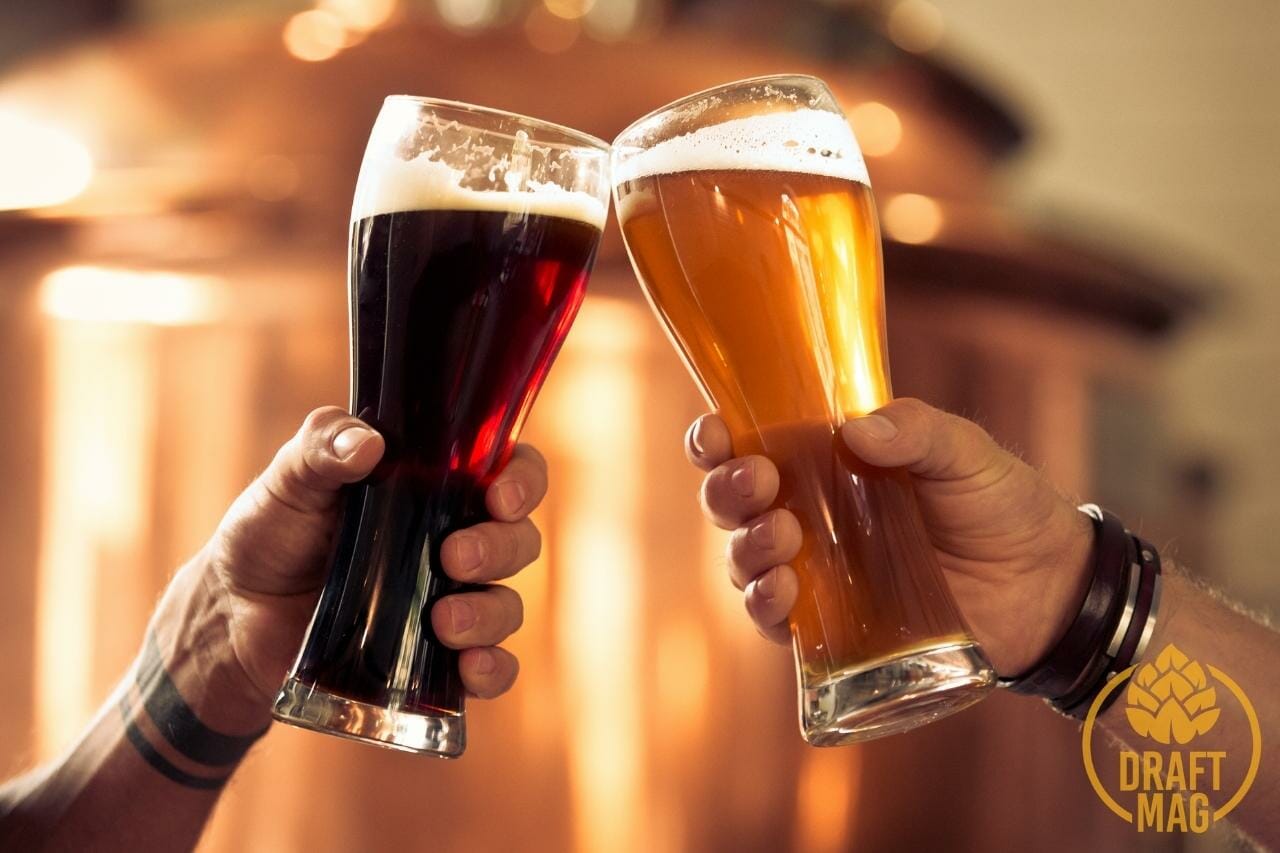 One of the top local breweries in PA is Brew Gentlemen, which was first founded when the owners, Matt Katase and Asa Foster, were in college.
They started homebrewing in 2010, and by 2014, the company became official and is now located in a former store for electrical supplies.
You can expect a wide range of oak barrel-aged farmhouse ales and hop-forward beers from Brew Gentlemen. When you visit the taproom, you can check out delicious brews like Blood Light Lime and Legendary Weapons. They also offer their beers online for delivery and pickup.
Church Brew Works
Beer enthusiasts will also be impressed with Church Brew Works located in Pittsburgh, PA. The brewery is very popular among locals, especially because of its unique location. It is situated in a Roman Catholic Church that was built in 1902 and closed in 1993.
Today, you can visit their indoor dining area in the church or the outdoor patio and enjoy your beers outside. Asides from ordering beers, you can also enjoy a wide range of foods from entrees and appetizers to sandwiches and desserts. Try out their Pious Monk Dunkel, which won a gold medal at the 2019 GABF.
Helltown Brewing
Helltown Brewing is another top place for beer in Pennsylvania, and it is located in a quiet residential area for customers to enjoy their beer. The brewery has a small tasting area in Mt. Pleasant, but Pittsburgh has a larger taproom. They are focused on making their beers drinkable and high-quality.
You can order from their core beers, available throughout the year, or their seasonal brews. Give the Rapture IPA a try, a golden, hop-forward IPA with citrus scents and a traditional style. You can also check beers like Wretched and Purgatory out.
Free Will Brewing Co.
Free Will is another one of the top Pennsylvania microbreweries widely known in Perkasie for its focus on drinkability. It was founded in 2012 by Dominic Capece and John Stemler and quickly left locals and visitors impressed with their unique beers.
The brewery has three taprooms located in Perkasie, Lahaska and Souderton, all in Pennsylvania, and delivers beers to Pennsylvania, DC, and Virginia. You should try out their Cloudy with a Chance of Charcuterie beer, an IPA with milk sugar. Other top beers include Owls Eyes and Breakfast Epiphanies.
Neshaminy Creek Brewing Co.
We also recommend you add Neshaminy Creek Brewing Co. to your list of places for beer in PA. This brewery uses only water from a creek with the same name. It was the first production brewery in Bucks County founded in 2012 and won a gold medal at the Great American Beer Festival a year later.
The brewery now has two taprooms in Pennsylvania, located in Croydon and New Hope. They offer all the basic beer styles in their collection, from ales and lagers to stouts and pilsners.
You can also look out for their limited and seasonal releases, and some beers are available in the taproom only. Give the Churchville Lager and Cryo Shape of Haze to Come beers a try.
Earth Bread + Brewery
If you're looking for eco-friendly breweries, you should check out Earth Bread Brewery. It only uses local ingredients and focuses on composting and recycling whatever they use. This earth-friendly brewery also has a wide range of flatbread options on the food menu.
Peggy Zwerver and Tom Baker founded the brewery. It offers takeout draft options, or you can enjoy their beer and delicious foods in the taproom. They have about five in-house drafts, with Wee Heavy Yo! being the most popular. You can also expect other guest beers on tap.
Yuengling Brewery
The final recommendation on our list is Yuengling Brewery, which distributes its craft beers regionally. You can find their beers in many parts of the state, and it's widely known as America's oldest brewery. It was founded in 1829 in Pennsylvania and is still family-owned.
The brewery is focused on sustainability by recycling its products, conserving water, focusing on fuel efficiency and energy efficiency. You can try out their delicious flagship lager that is extensively available in the state. Their Black & Tan and Raging Eagle beers are also great.
Beer Scene
There are so many breweries in Pennsylvania that there's even a long-running joke stating that you can see a new craft brewery wherever you throw a stone. Breweries have been making beer in this state since the 1600s, and they are known for producing the most beer in the U.S.
There are over 360 breweries in the state, and you can also find beer trails to add to your experience.
FAQ
Is Barley grown in Pennsylvania?
Yes, barley is grown in Pennsylvania.
What makes Pennsylvanian brew houses unique?
Pennsylvanian brew houses are known for their historic architecture and use of local ingredients, like Hershey's chocolate in Stoudt's Brewing Co.
Is IPA brewed in Pennsylvania?
Yes, IPA is brewed in Pennsylvania, with popular examples including Victory Brewing Company's HopDevil and Yards Brewing Company's Philadelphia Pale Ale.
Final Verdict and Summary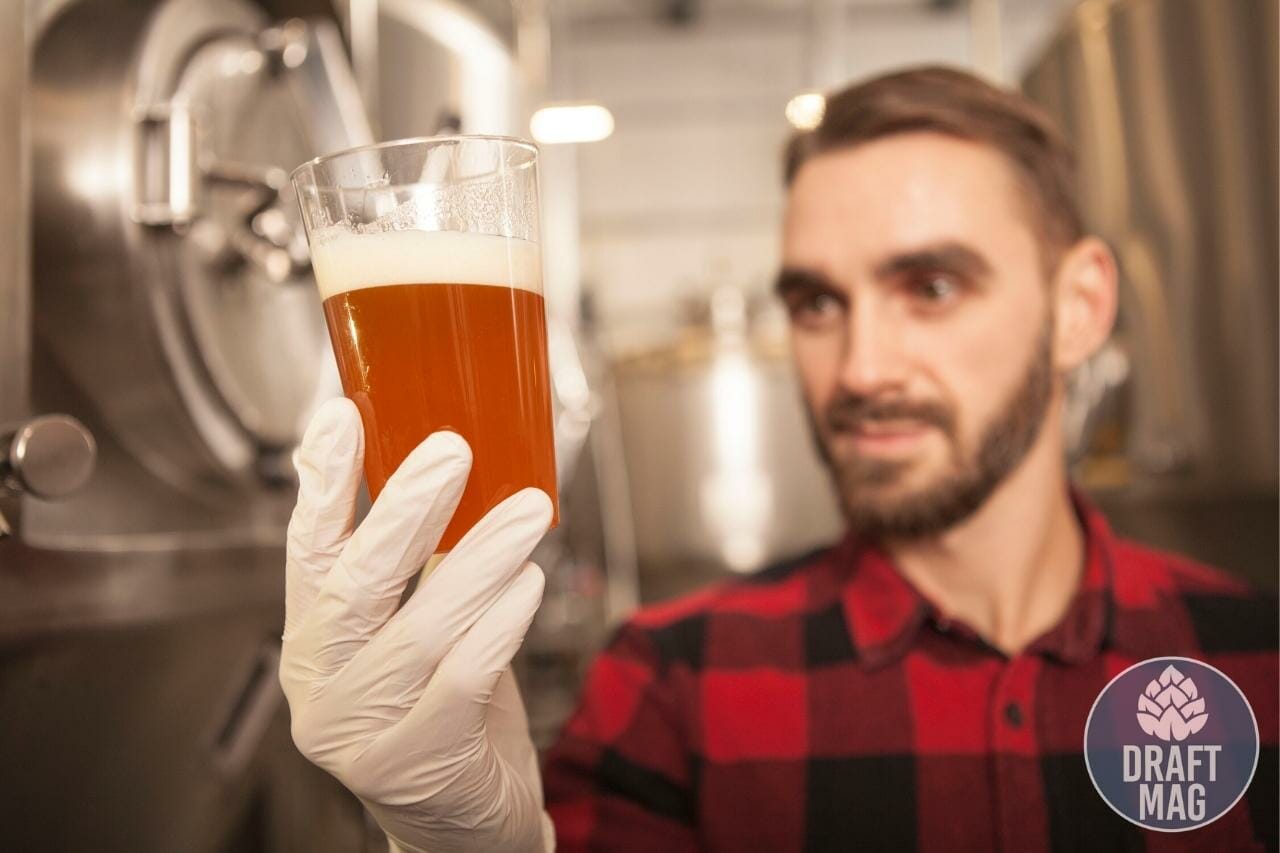 When you're in Pennsylvania, you can check out their wide range of breweries and even visit the beer trails in their different cities.
Victory Brewing Company is the best brewery in Pennsylvania, so make sure you come here to try their brews.
For those looking for a fun and funky place, the most creative place for beer in PA is Voodoo Brewery.
Next, head over to Sly Fox Brewing for some of their brews as they are known to be the best place for craft beer.
If you're feeling hungry, Al's of Hampden is the top place for diverse beers and food.
Yuengling Brewery is considered the oldest brewery in the US, so make sure to drop by for a flavor of history.
There is a diverse range of breweries in the state regardless of the style you're looking for.
Start trying out our top brew places today!