Breweries in Atlanta – A Developing Local Craft Beer Hub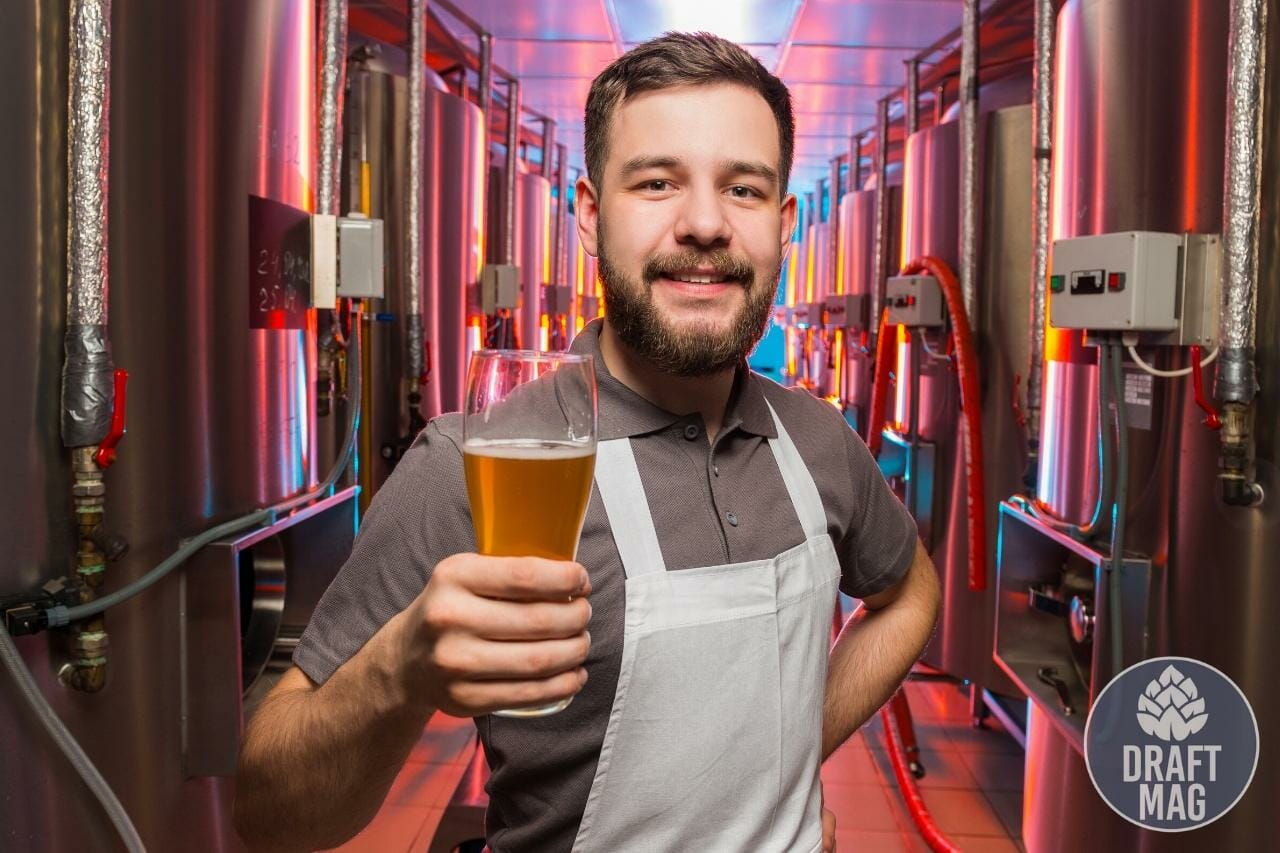 Breweries in Atlanta are part of the city's newfound beer-making culture. This ninth largest metropolitan city in the USA has witnessed more and more new entrants.
Most of the talked-about breweries are inside the 285 beltway that circles the city (Particularly on the west side of the town).
This unique selection of Atlanta area breweries creates a lot of buzz among all kinds of beer heads- from light lagers lovers to Belgians to pale ales fans.
| | | |
| --- | --- | --- |
| Atlanta Beer Breweries | Number of active beers | ABV (Lowest-Highest) |
| SweetWater Brewing Company | 47 | 4 – 12.4 percent |
| Monday Night Brewing | 60 | 3.2 – 13.7 percent |
| Second Self Beer Company | 19 | 4.4 – 13.9 percent |
| New Realm Brewing | 47 | 3.7 – 13.9 percent |
| Scofflaw Brewing Company | 25 | 4 – 13.9 percent |
| Atlanta Brewing Company | 24 | 4.5 – 11.5 percent |
| Orpheus Brewing | 55 | 4 – 13.6 percent |
| Eventide Brewing | 20 | 3 – 10.1 percent |
| Wild Heaven West End Brewery & Gardens | 33 | 4-13.5 percent |
| Bold Monk Brewing Company | 20 | 4.5 – 10.1 percent |
| Arches Brewing | 22 | 3.8 – 7.3 percent |
| Round Trip Brewing Company | 17 | 4 – 11.5 percent |
| Steady Hand Brewing Company | 23 | 5 – 8.5 percent |
| Fire Maker Brewing Company | 16 | 3.9-8.7 percent |
| Elsewhere Brewing | 10 | 4.5 – 9 percent |
Best Breweries in Atlanta
The craft beer Atlanta scene is (Both old and new) creating recipes with premium quality ingredients and brewing processes. Many of the hottest Atlanta microbreweries also offer tours of their facilities and organize weeknight or weekend events to make your outings more memorable and fun-filled.
Let's view some of the best breweries in Atlanta GA:
SweetWater Brewing Company
– Location
195 Ottley Dr. NE, Atlanta
– Highlights
Massive seating space with a great patio
Lip-smacking beverage
Full kitchen and menu
Labelled as the biggest craft brewery in Atlanta, this brewery has national recognition. Located on the west side of the city, north of Piedmont Park, Sweetwater is one of the oldest craft breweries in Georgia.
This brewhouse also has a full slate of seasonal, special releases and an off-beat, one-off Dank Tank series. As a tradition, the brewery has reasonably priced 30 minutes tours and tastings in their Atlanta brewery. The huge centrally placed bar has 24 taps on both sides.
– Must-try Beers
420 extra pale ale
420 strain
Woodlands
Sweetwater Oasis
Golden sour Cambium American wild ale
Monday Night Brewing
– Location
670 Trabert Ave NW, Atlanta, & Garage location: 933 Lee St, Atlanta
– Highlights
Great outdoor space
Fire pits
Beltline bike trail view
Monday night brewing was conceptualized by young men Jeff, Joel, and Jonathan, who gave up their white-collar jobs to pursue what they love. After perfecting their passion for brewing for five long years, they launched the Atlanta brewery in 2011.
The company has two locations. The latter ( the southwest end of the city) focuses on sour beers and experimentations. The award-winning funky brewhouse serves a line-up of excellent beverages that attract all beer enthusiasts. You can expect a spectrum of flavored IPAs, hoppy batches, and barrel-aged sour beers.
– Must-try Beers
Dive headfirst into MNB's West Midtown Hop Hut
Welcome to the machine
Maple Bourbon Barrel
Bourbon Barrel Drafty Kilt
Tiger That Killed My Father
Second Self Beer Company
– Location
1317 Logan Cir NW, Atlanta
– Highlights
Fun photo booth
Huge patio
Food trucks
Events and parties
It was started in 2014 as a full brewery taproom and event space by two Georgia Tech grads, Chris and Jason. The facility can produce 2,400 to 2,500 barrels per year with spacious seating. Its main aim is to produce premium craft beers with high-quality fresh, never dried ingredients, extracts and techniques.
They currently have 20 taps to try their three year-round beers and seasonal IPAs, porters, and sours. This quirky taproom features a game arcade to chill and relax in Underwood Hills. As a beerhouse, they want you to "sip into your Second Self." The Second Self Beer Company is closed on Mondays and Tuesdays.
– Must-try Beers
Thai Wheat
Game Night
A.T. Ale
Mole Porter
Triforce
New Realm Brewing
– Location
550 Somerset Terrace NE #101, Atlanta
– Highlights
Both indoor and outdoor seating
View of East Beltline
Features a beer garden
This 40000-square-foot facility located in East Beltline houses a beer garden, a brewery, and a restaurant. The former stone brewing brewmaster, an IPA expert Mitch Steele and his partners Bob Powers and Cory Falcone have built this brewpub with a passion for the best beer and food. It is among the few new brewpubs and gastropubs in Atlanta and is a magnetic crowd puller.
Their fantastic beer selection includes classic IPAs, new hazy IPAs, Pilsner, and hard seltzers. This craft brewery is home to cornhole competitions, trivia nights, and large gatherings. Sipping great beers paired with delicious food on the killer rooftop patio can make you gaga over the cordial environment. You can get the best views of the Atlanta skyline with multi-level vistas inside.
– Must-try Beers
Hoplandia IPA
Hoptropolis IPA
Hazy Like a Fox
Jacked Squatch
Euphonia
Scofflaw Brewing Company
– Location
214 Chattahoochee Row NW, Atlanta
– Highlights
Rotating food truck
Outdoor patio
Fun lights
Fundraising community events
This 18,000-square-foot brew spot is located in the Bolton area, near Underwood Hills. The much-talked brewery has been applauded and appreciated by many beer connoisseurs and beer magazines for its big, bold, and flavorful beers.
Regarded as one of Atlanta's most beloved breweries, Scofflaw is mainly known for its delicious IPA's, hard seltzers, and many other creations and has a cold one for everyone. The facility organizes various events like yoga classes and supports many community programs.
– Must-try Beers
Basement IPA
Tropical Staycation
Double Jeopardy
Attention Please
Hooligan
Atlanta Brewing Company
– Location
2323 Defoor Hills Rd NW, Atlanta
– Highlights
Spacious outdoors
Live music
Trivia nights
Rotating food trucks
Atlanta brewing company was Georgia's first craft brewery in 1993, which was founded by a former Guinness administrator, Greg Kelly. This Atlanta microbrewery serves some wonderful beers in its tasting room while focussing on quality and using regional ingredients. From all styles of IPAs and Pilsners to imperial stouts, this beer destination has many innovative styles on its card.
The craft brewery offers 20 beers on tap with Taproom Exclusive selections. They also have many taproom events. The ABC added a feather to its cap in 2020 by becoming the first brewery in Georgia to introduce sustainable six-pack ringers. People below 21 are allowed to take tours here, but alcoholic beverages are not served.
– Must-try Beers
Hoplanta
Boozin for Apples
Bohemian Raspberry
Howell Millionaire
Orpheus Brewing
– Location
1440 Dutch Valley Pl NE, Atlanta
– Highlights
Enjoy the balcony views of the Piedmont Park
Free tours and tastings
Incredible patio
It was Memorial Day 2014 when this facility first opened its doors. Located near Piedmont Park, it is a popular hotspot in Midtown. The brainchild of trumpet-player-turned-brewmaster Jason Pellett, Orpheus Brewing brewed only sour beers and wild barrels in its initial days.
The place offers the best beer garden and a delightfully tasty, old barrel-brew in a family/friendly environment. Currently, the facility brews IPA's, sours, and barrel-aged stouts. This transformation of brewing styles is an attempt to catch momentary dreams.
– Must-try Beers
Transmigration of Souls
Everything Lasts Forever
Plants Have No Memories
THE Circularity IPA
Atalanta
Eventide Brewing
– Location
1015 Grant St SE, Atlanta
– Highlights
Great seating
Good games
Quieter, more relaxed environment
Parking available
Founders Nathan, Haley, and Geoffrey started Eventide Brewing in 2014. Located in Grant Park, near Atlanta's Zoo, Eventide Brewing offers a delightful selection of pilsners, sours, IPAs, and much more. All of their pints (especially the hazy IPAs) gained a loyal and ardent following over the last couple of years.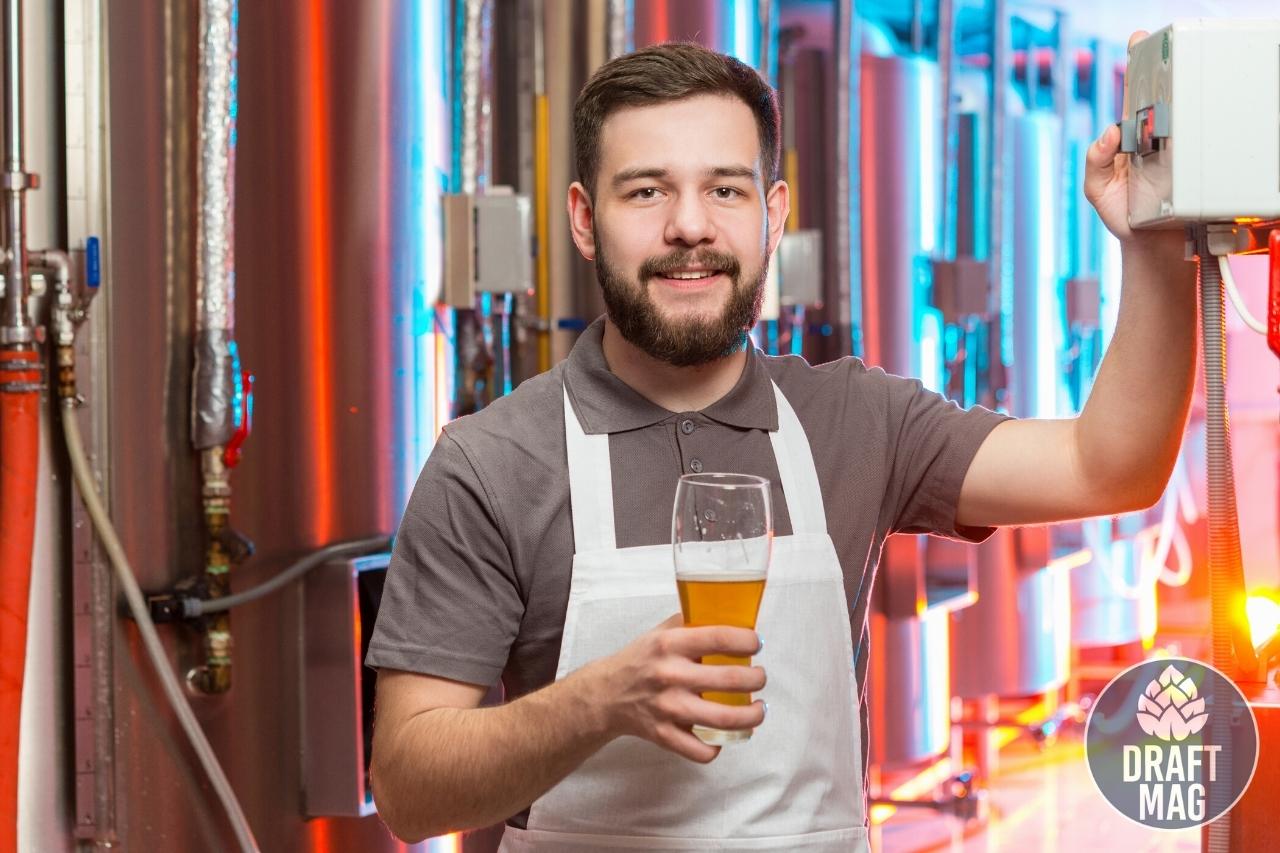 The brewery has created many award-winning craft beers. The facility features a games arcade (darts and giant Jenga), a large projector to watch games, weekly tacos and trivia nights, and other fun events.
This is one of the few breweries in Atlanta with fill-to-growlers (64 ounces and 32 ounces) to take home.
– Must-try Beers
Grant Park sour
Cosmic Daydream hazy IPA
Pair of Kings double IPA
Wild Heaven West End Brewery & Gardens
– Location
1010 White St SW, Atlanta
– Highlights
Family-friendly
Pet-friendly
Outdoor seating
Serves non-alcoholic drinks
An array of games
Wild Heaven West End Brewery & Gardens is located along the Beltline trail. The company is presently operating two taprooms in two locations in Atlanta – one in Avondale Estates and the other in West End neighborhoods. The 22,000-square-foot west end facility has 12000 square feet of the patio overlooking the Beltline alongside a taproom and event space with bars.
The brewery serves some new delightful pints inspired by European brews but innovated with an American twist. The beer menu is good with pale ales, IPAs, seltzers, stouts, and sours (of course, you can try samplers). You can enjoy a full day with good food, great beers, and have fun playing ladder golf, corn hole, and various board games.
– Must-try Beers
Emergency Beer
Wise Blood
Bestie Pub
White Blackbird
Bold Monk Brewing Company
– Location
1737 Ellsworth Industrial, West Midtown, Atlanta
– Highlights
Spacious
Garden and library
Gastropub
Coffee house
Designed and curated artistically by Cindy and Alan LeBlanc, Bold Monk Brewing Company has a stunning dining and gathering space. This is a perfect place to chill out, from the wooden beams of the ceiling to a rustic flair to the vintage-inspired interiors. Along with thoughtful food and beverage menus, the area offers an exclusive gastro/brewery experience to the locals.
Brewmaster John "JR" Roberts' artistic vision has created many medal-winning finest craft beers and wines at this brewhouse, such as Gold (Belgian Dubbel) and Silver (Belgian Witbier), etc. You will find unique and popular beer selections, including Belgian ales, American IPAs, and stouts. Non-beer drinkers may choose from a variety of wines and cocktails.
– Must-try Beers
Go with Discipline Dubbel
Tripel or The Shared Spirit IPA
Shared Spirit IPA
Indominus Quadrupel
Arches Brewing
– Location
3361 Dogwood Dr, Hapeville, GA
– Highlights
Huge outdoor Biergarten
Funky gravel patio
Traditional Lagers
Creative beers
Order To-go beers
Located near Hartsfield-Jackson International Airport, the brewery is known for its modern take on old-world traditional beers. The founders brewed their first in 2005 with an aim to offer cleaner, more complex, and delicious craft beers. Brewer Justin Ramirez specializes in Euro-inspired ales as well as American Style beers.
You can get your hands on their year-round offerings, such as Vienna-style Mexican Empire lager or limited releases like Cold Smoke smoked lager and the Simply Sticky West Coast IPA. You can enjoy a pint or two inside or choose to relax outside on the funky gravel patio.
– Must-try Beers
Mexican Empire
Southern Bel
Southside Lager
Queen's Weisse
Turbulence
Round Trip Brewing Company
– Location
1279 Seaboard Industrial Blvd NW, Atlanta, GA
– Highlights
3,000 sq ft event space
German-style beers
String-lit Outdoor Sitting space
12-tap tasting room
The brewery features a 3,000 sq ft spacious event space that is perfect for hosting a party, corporate event, celebration, or client meeting. It also features an ambient outdoor seating area and fresh offerings on 12-taps. The Head brewer Craig Mycoskies specializes in German-style beers.
It has a good line of beers of different styles like West-German amber ale, Keller Pilsner, Dunkel, doppelbock, Hellas, and West Coast IPAs. However, if you get a chance to visit this brewery, do not skip their special German-style beers. You can enjoy your time there with a choice of foods ranging from barbecue to burgers.
– Must-try Beers
Thai Chilli Lime
Dunkel Platz
Gizza Pils
Isar Haze
Steady Hand Brewing Company
– Location
1611 Ellsworth Industrial Blvd NW Suite F, Atlanta, GA
– Highlights
Live Music
24 Taps
Games
Food Trucks
Founded by brothers Brian and Kevil Sullivan, this 14,000 sq ft brewery is located across from Topgolf in Blandtown. It features a 30- barrel brewhouse along with a 24 taps beer tasting room. You can get your hands on some of the freshest brews from their small-batch brew system.
This brewery offers year-round brews such as Paradise Waits IPA, crisp lagers, sour beers, and the famous Georgia Farmhouse Ale. You can pair these clean and creative beers with some delicious foods from food trucks and restaurant pop-ups.
– Must-try Beers
Flower Business
Cloudland Hazy IPA
Circles of the Sun
Paradise Waits IPA
Imperial Coffee Stout
Fire Maker Brewing Company
– Location
975 Chattahoochee Ave NW, Atlanta, GA
– Highlights
Public Events
Scoville Hot Chicken
Innovative Hazy IPAs
Founded by Elliott Hall at the start of the COVID-19 pandemic, this start-up craft brewery is located in West Midtown, Atlanta. As soon as this family-owned and operated brewery started operations, it became an instant hit amongst area residents.
Fire Maker Brweing Co, has an impressive line up of Hazy IPAs, ales, Barleywine, and seltzers.You can check out their organized events or book your own on Thursday. The brewery has partnered with Scoville Hot Chicken for serving lunch and dinner at their brewery.
– Must-try Beers
Hazed & Blazed
Perfect Match
4th Down
The Calamity Jane blonde ale
Bedfordshire Barleywine
Elsewhere Brewing
– Location
1039 Grant St SE Suite B34, Atlanta, GA
– Highlights
Cheery Tap Room
Drinking Hall with Cafe Vibes
Live Music and Other Events
Lively outside Patio
Located in Grant Park's Beacon complex, this brewpub has an uniques aura. Owner Sam and Sara were greatly inspired by Belgian Cafes, English Pubs, and Bavarian Gardens. Their brewpub is the reflection of years of keen observation and hard efforts. The bright and buzzing taproom with cafe vibes is the main attraction.
You can try their tirelessly crafted American pale ales, IPAs, and stouts along with classic European lagers, wheats, saisons, and sours. Pair these diverse beers with pimento cheese, barbecue meat, or dumplings from their menu.
– Must-try Beers
Carouse
Dulce De Leche
Gest
Lasting Impression
FAQ
What beer is Atlanta most famous for?
Atlanta is most famous for SweetWater 420 Extra Pale Ale. It's a hoppy American pale ale that has become a flagship beer for the city's craft beer scene.
Do Atlanta breweries produce the most craft beer in the US?
It's unlikely. While Atlanta has a thriving craft beer scene, other cities have more established reputations for craft beer production.
Does Atlanta offer brewery tours?
Yes, there are several companies offering brewery tours in Atlanta. It's a great way to explore the city's craft beer culture.
Endnote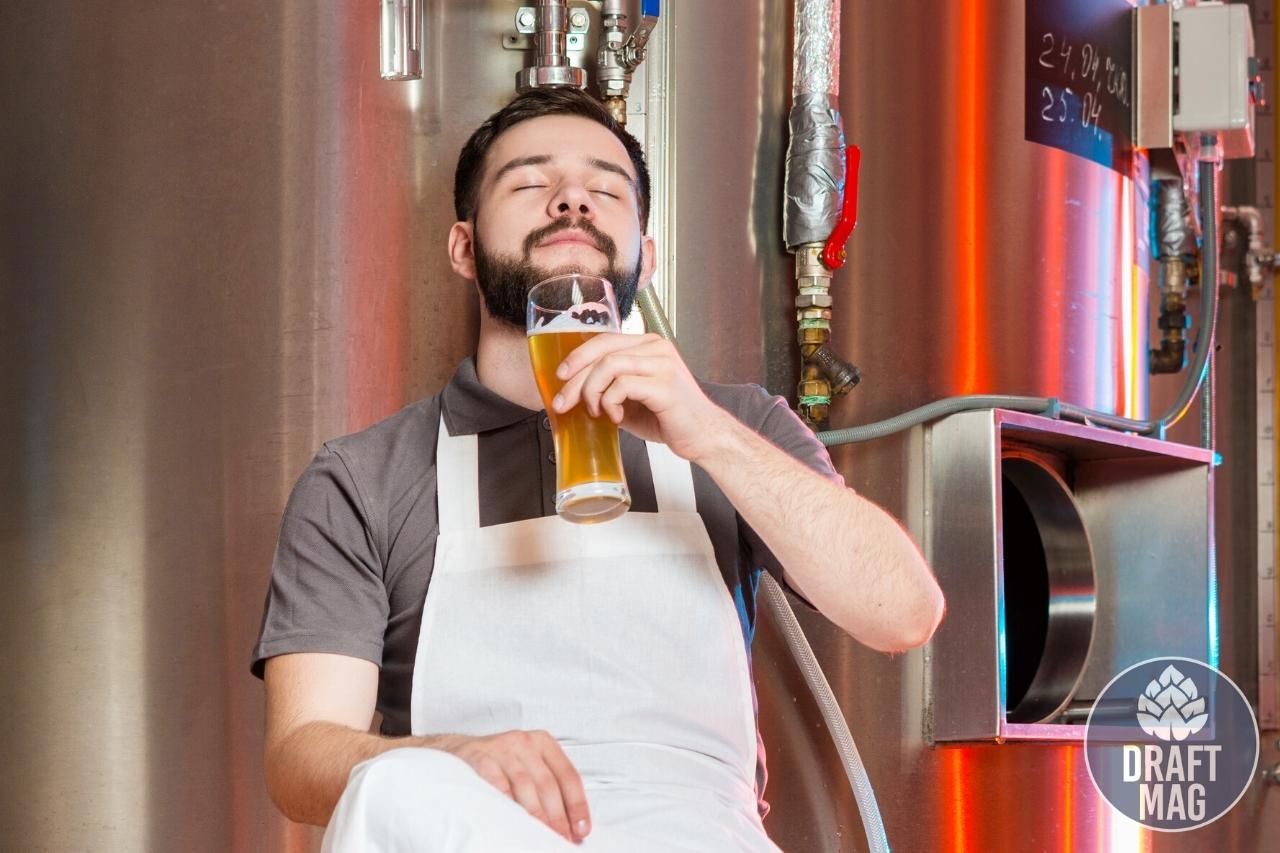 The craft beer scene has expanded a lot In Atlanta. One can witness a new brewery popping up all-time in the city. Atlanta became the South's premier beer city only recently. It was only after 2017 (change in outdated franchise law in Georgia) that local breweries in Atlanta started offering you samples of their wide variety of drinks in parlors and taprooms and on all days.
This is what you should know about breweries near Atlanta:
Atlanta Brewing Company was Atlanta's first brewing company serving IPAs, Pilsners, and imperial stouts.
SweetWater Brewing Company is one of the oldest craft breweries in Georgia, offering Woodlands, golden sour Cambium American wild ale, Almond Milk Stout, and others.
If you want a view of Atlanta's beautiful skyline, visit the New Realm Brewing. You can enjoy a beautiful view while sipping their signature IPAs – Hoplandia and Hoptropolis.
Wild Heaven West End Brewery & Gardens is the place to be if you seek an outdoor beer drinking experience.
If you are a tourist and beer fan, you must get on the Atlanta (shuttle-type) beer bus that will take you to brewery after brewery. You will get to taste a variety of styles and enjoy the panoramic views of the Beltline.