Breweries in Dunedin: The Best Brewpubs in the Tampa Bay Area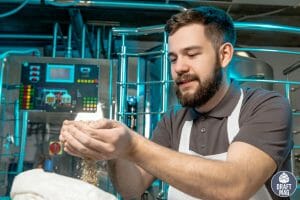 Breweries in Dunedin have a lot to offer to their guests — from classic German brews to rich Belgian beers, here is a list of must-visit breweries in Dunedin, Florida. The city is known for micro breweries and each of these has its own specialized craft beer selections, ambiance, and vibe to offer. What are you waiting for; check out the ultimate guide here!
| | | |
| --- | --- | --- |
| Best Dunedin Breweries | Number of Active Beers | ABV (Lowest-highest) |
| Cueni Brewing Co. | 23 | 0.5 – 8.5 percent |
| Tampa Bay Brewing Co. | 24 | 4.1 – 8 percent |
| Soggy Bottom Brewing | 11 | 5.4 – 9 percent |
| Woodwright Brewing Co. | 13 | 5 – 9.7 percent |
| 7VENTH Sun Brewery | 29 | 4.7 – 14 percent |
| Dunedin Brewery | 13 | 3.8 – 12 percent |
| Caledonia Brewing | 17 | 3.3 – 9.6 percent |
| Hob Brewing | 35 | 4.8 – 11.2 percent |
| House of Beer | 45 | 4.4 – 11.2 percent |
| Clearwater Brewing Co. | 14 | 3.79 – 6.5 percent |
| Beach Island Brewing | 5 | 4.5 – 13.3 percent |
Top Breweries You Cannot Miss in Dunedin, Florida
Buckle up as we go through this extensive list of the best breweries in Dunedin.
– Cueni Brewing Company
Thanks to the fun-loving staff, beautiful interiors, a unique selection of draft beers and an overall eclectic vibe, this brewery is one of the most loved breweries in Dunedin. This is also relatively new to the list.
Cueni Brewing opened in 2016 with the goal of offering English and Belgian-style beers, and their draft beers have won several awards over the years. They are shut on Mondays.
Their Must-try Beers
Their Red Chair Vienna lager is a traditional German Lager brewed at 5.5 percent ABV. This beer is well balanced with subtle hops, is crisp and has little residual sweetness. Their Gose my Pickle is a traditional Sour Gose style beer. It is brewed at 5.0 percent ABV and is gluten-reduced brewed with dill pickle and coriander seeds to bring a slight bitterness context to it.
– Tampa Bay Brewing Co.
This brewery is known for its hop-forward India Pale Ales and American Pale Ales that are loud, citrusy, juicy and expressive. Their beers are on constant rotation with some seasonal specials. Watch their social space to keep track of their tap list.
Their Must-try Beers
Twisted Strawberry Fest is one of their best brews at 5.0 percent ABV. It has a fresh burst of Florida strawberries and lime.
The Last Days of Summer is a refreshing, unfiltered fruited Sour Ale. It has an ABV of 4.2 percent and a refreshing tart-like finish with a balanced sweetness that makes it a perfect summer drink.
– Soggy Bottom Brewing
This is one brewery that has a giant game room in the brewery, so if you're in the mood for some beer by a game of pool or want to engross yourself in a cool board game or darts, this place has it all. They also offer an outdoor patio space for warm summer afternoons. The entire ambiance is very fun and welcoming.
Their Must-try Beers
Their Toasted Coconut Porter is their best-selling beer. Brewed at 5.5 percent ABV, this beer is sweet, dark and full of flavors of coconut and chocolate with some nutty undertones.
The Outlaw Amber Ale is a beautiful, cherry-colored, crisp and clean beer brewed at 5.5 percent ABV. It is extremely flavorful from the caramel malts and the red color pops from the amber malts.
– Woodwright Brewing Company
This brewery has a beautiful, old-world, rustic charm to it thanks to the old vintage building in which this brewery resides. Their beers speak of a rustic character and the wooden interiors create a warm, cozy vibe. This brewery also has an outdoor space for live events, pop-ups, and flea markets.
They specialize in making traditional German and European-style beers. Most of their beer adheres to German brewing laws and they often avoid adding any extracts or fruit or extra fluff and glitter. The old woodworking shop is sometimes used as an event space for birthday parties and the like.
– 7VENTH Sun Brewery
This is the most happening and most loved brewery in Tampa and Dunedin. They brew everything from Saisons to Sours to Lagers and classic Wheat. Along with classic and traditional style beers, they also brew some bizarre experimental beers every once in a while.
They have a 3.5-barrel system and seven-barrel fermenters spread across their 1,200-square feet brewery.
Their Must-try Beers
Their Mangrove Double IPA is an extremely hoppy and bitter beer. However, the bitterness is well balanced with the subtle malty sweetness. It has an ABV of 10 percent.
The Graffiti Orange is clean and crisp creamsicle Wheat beer at 5.9 percent ABV. It is low on hop character and bitterness. It is infused with orange peel and vanilla spice that helps keep the beer light and fresh.
– Dunedin Brewery
This is one of the oldest microbreweries in Dunedin. They opened in 1996 with the idea to brew delicious beer and encourage community living. Their taproom is a warm and vibrant space to enjoy good beer and good food. They have a bunch of events scheduled throughout the week and live music sessions in collaboration with local artists on weekends.
This is one of the best Dunedin breweries with food. On the Dunedin brewery menu, you will find a wide range of pizzas, chicken nuggets, wings and plenty of vegan options.
Their Must-try Beers
Their Apricot Peach Ale is one of the best-selling beers of all time. It is a stunning brew, extremely light and crisp in mouthfeel brewed at 6.2 percent ABV.
Their Alien Love Call is a Chardonnay barrel-aged Sour brewed with a burst of peaches and mangoes. It has an ABV of 6.7 percent and has a tropical backbone with a balanced maltiness.
– Caledonia Brewing
This is a small-batch brewery that opened in 2017 and is located in the Times Building in Dunedin. Started by friends who shared of passion for good quality beer, they are known to brew their beers with natural, local and organic ingredients in small batches to keep their beers fresh and rotational.
They also have some guest taps and offer wine, seltzers, ciders, and canned cocktails for non-beer drinkers. Caledonia also hosts plenty of activities like game nights, trivia nights, karaoke, and bingo.
Their Must-try Beers
The Citredonia 2 Grapefruit Boogaloo is an American IPA brewed at 6.8 percent ABV. It has a loud punch of ruby red grapefruit zest and is well-balanced with a slightly malty finish. Their Dragon's Blood Red Ale is a classic American Amber or Red Ale brewed at 6.8percent ABV. It has a strong malt backbone, a dry mouthfeel and a hoppy finish.
– Hob Brewing
This brewery is located right behind the Dunedin HOB and is run by the owners of DHOB too. This is one of the best brewery in Dunedin with outdoor seating. They have a large patio area for families and friends to get together and a giant event space to host live musicians every weekend. They even host small intimate weddings.
This is also the most popular brewery in Dunedin. They host Friday night markets every second Friday of the month. Here, plenty of local artists and craft vendors come together and put up stalls as a flea market.
Their Must-try Beers
The Corvo Piccante is a spicy, all-American Pale Ale brewed at 5.5 percent ABV. It is brewed with fire-roasted habanero peppers and hints of blackberry. Andy's Gold Cart Incident (Long Hot and Ancho) is a classic American Amber brewed at 5.5 percent ABV. It has a beautiful balance of chili pepper and light malty character.
– Dunedin House of Beer
DHOB is more like a bar than a brewery. It has over 40 beers on tap famous across the Tampa Bay area. They brew their beers in the House of Brewing Company (HOB).
Their taproom has a large patio with rustic wooden seating and large fences with dog paintings on them. It is one of the best dog-friendly brewpubs in the area.
Their Must-try Beers
They serve over 40 taps and it is extremely difficult to just pick one. Keep an eye on their online space for the latest details of draft beers.
– Clearwater Brewing Co.
Clearwater Breweries is an independently-owned microbrewery in downtown Dunedin. This brewery was established in 2017 by four homebrewers. What was previously an old gas station is now converted into a public taproom as of 2019.
They are open seven days a week and have 11 drafts and three guest taps.
Their Must-try Beers
Their Good Morning Session is a Session IPA at 4.8 percent ABV. The IPA is low on bitterness, unlike traditional IPAs, and has a well-balanced mouthfeel.
It's All About the Stout is a classic Stout brewed at 5.0 percent ABV. This is a uniquely light Stout brewed against traditional Stout rules with high ABV. It is full of rich coffee and light caramel notes.
– Kozuba & Sons Distillery
This is one of the many famous St Petersburg breweries. The owners started with the idea of a small craft brewery and majorly focussed on distilling their first Polish single malt whiskey. However, in 2012, they decided to make Florida their home and moved into the St Petersburg area. Their process of brewing is completely handmade.
They hand-select the grains, hand mix and hand mash them for a perfect blend and keep a close eye on the fermentation process. You can even book a tour of the distillery and you would be amused at how personally involved everyone here is. Craft beer is an emotional ambition for the men here, in all forms. They produce a very small batch of beers and are mostly known for their Spirits like vodka, whiskey and gin.
– Beach Island Brewing
This brewery is the newest addition nano-brewery which opened in 2021 and produces artisanal, small batch beers. The owner and brewer of BIB have brewing experience of over 35 years. Here, beers are made by following the traditional German laws of beer making.
They aim to create and maintain fresh batches of their unique and classic craft beers. The brewery also makes gluten-free hard seltzers made out of fresh, organic ingredients.
Their Must-try Beers
The Smoking Gun Brown Ale is a classic German beer with a clean, crisp and light mouthfeel. The Scotch Ale on Nitro is also a delicious brew that not only looks good but also tastes amazing.
Conclusion
The Dunedin breweries map may not be as widespread as other areas in Florida, but the town definitely has a knack for quality craft beer. Mostly known for classic German and Belgian Lagers, Dunedin has a small, petite list of small-batch nano and micro breweries.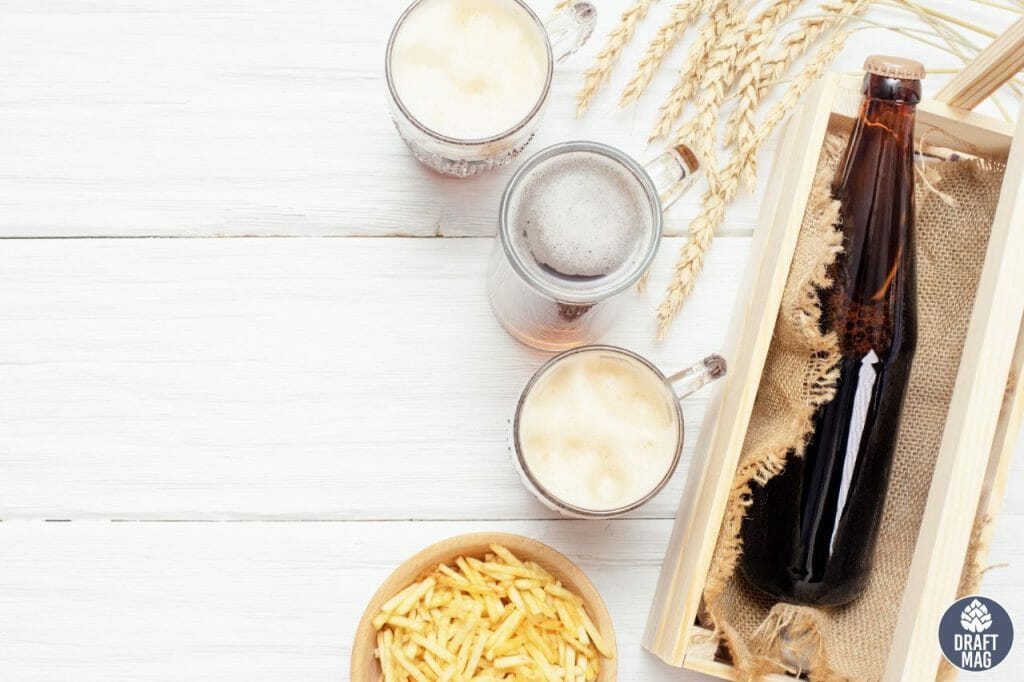 For an old-world and rustic charm, Woodwright Brews is the best spot, especially for families to relax with a pint of beer.
DHOB and House of beer are located a wall apart. In fact, they are both owned by the same people.
For someone who is a foodie, Dunedin Brewery is the best place to head to. They offer delicious food alongside some stunning craft brews.
Now that you know everything about the best breweries in Dunedin, where are you willing to raise your beer mugs to?