Best Breweries in Fresno: Top Places to Visit in This CA City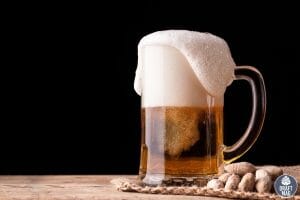 If you're looking for top breweries in Fresno, you might have heard that this CA city's beer scene is snowballing. Fresno is one of the five largest cities in California, and now, craft breweries are making this place their home.
Regardless of what you enjoy, there's something for everyone, from hand-crafted beers in Full Circle microbrewery to small-batch artisan beers in House of Pendagron. Check out our complete guide to Fresno breweries below.
| | | |
| --- | --- | --- |
| Fresno Beer Breweries | Number of Active Beers | ABV (Lowest-Highest) |
| Full Circle Brewing Company | 37 | 4.5 – 10 percent |
| Sequoia Brewing Co | 21 | 4.2 – 10.5 percent |
| Tioga-Sequoia Brewing Company | 20 | 4 – 11.8 percent |
| House of Pendagron Brewing Co | 15 | 4.5 – 13 percent |
| The Mad Duck Craft Brewing | 8 | 4.8 – 7 percent |
| Pine & Palm Brewery | 5 | 5.2 – 12.5 percent |
| Summer Fox Brewing | 20 | 4.5 – 10 percent |
| Tactical Ops Brewery | 17 | 4.8 – 12 percent |
| Out of the Barrel | 29 | 4.1 – 8 percent |
| BarrelHouse Brewing | 22 | 4.8 – 8 percent |
| Crow and Wolf Brewery | 10 | 4.5 – 8.2 percent |
The Best Breweries in Fresno
After much research, we have compiled the best brewing companies, brewpubs, and taprooms in and around Fresno.
– Full Circle Company
It's not surprising that Full Circle is at the top of our list, as this is the best place in Fresno to have fun and enjoy unique brews. The microbrewery offers some of the finest hand-crafted beers, with 12 on tap and their house-made root beer. Some of their top beers include:
Juicy.
Captain Save a Hop W/ Pineapple.
Chocolate Illa.
Pie of the Tiger Cranberry Pie Sour.
Aesop's Black Wolf Ramen Beer.
Aside from beer, the Full Circle also has an impressive selection of wines and meads. But the entertainment available is the highlight. The brewery organizes music, traveling bands, circus shows, artists, belly dancers, fashion shows, carnivals, etc.
– Sequoia Brewing Co.
The next on our list is Sequoia, which combines a microbrewery with a restaurant and outdoor dining. Located in the bustling Tower District, Sequoia is known for its selection of beers that have won multiple awards over the years. There is a second location in North Fresno. Check out these beers when you visit:
Blue Dragon.
Cosmic 66.
Blood Orange Pale Ale.
Black Oak Porter.
Half Dome.
You can enjoy their ales and lagers with delicious food with fresh ingredients like daily fish and certified Angus beef. The restaurant makes its sauces from scratch, specialty drinks, and a wine list.
– Tioga Sequoia Brewing
One of Fresno's oldest and most popular breweries is Tioga Sequoia. The brewery was founded in 2007 to create awareness of the preservation of the Southern Sienna Nevada Mountains. But the flagship location in Fresno opened in 2010 and has top beers like these mentioned below:
Half Dome California Wheat.
99 Golden Ale.
Bridalveil Lager.
TDH Amarillo.
Piece of Cake Dessert Stout.
Tioga Sequoia's brewmaster, Kevin Cox, has over 20 years of experience in brewing around California. You can enjoy your beer in their beer garden-like tasting room. They also offer live music, food trucks, art shows, and beers.
– House of Pendragon Brewing Company
If you're interested in artisan ales and lagers, House of Pendragon is ideal. It's the only microbrewery in Sanger, Fresno, and offers small-batch beers, which means you can expect a wide variety on the tap list. The Camelot-themed brewery has top beers like:
All Haze, Sir Lancelot.
HoP Coco.
King Arthur.
Sir Ector.
Lancelot IPA.
The brewery opened in 2013, and due to its popularity, especially since the HoP beer gained a cult following, the taproom emerged in 2014. You can enjoy their beer right out of the tap. House of Pendagron is led by Tommy Caprelian, who attended Siebel Brewing Institute and even worked for Tioga Sequoia before opening his own company.
– The Mad Duck
The Mad Duck is the next on our list, with one location in Clovis and the other across Fresno State. The beers on its tap list have become pretty popular among locals in Fresno, and visitors enjoy impressive happy hours during the week. You can check out the beers below when you visit.
Hopical Paradise
Honey Pot Blonde.
IPA.
Opulence Oatmeal Stout.
Pub Ale.
The owner of Mad Duck also offers tours to visitors interested in the brewing process. As you enjoy their beers, you can order meals like burgers, tots, sweet potato fries, buffalo chicken dips, and more on the menu.
– Pine & Palm Brewing
Pine & Palm is well-known for being the first brewery in Fresno to add a crowler to its list, as this was the main aim of Roger Noguera, the owner. Since founded in 2014, the brewery has offered impressive beers, although minimal offerings are on the tap list. You can try out the following beers:
Another IPA.
Sneak A Peek Stout.
Pacific Coast Porter.
The brewery has become one of the top-notch small breweries in North Fresno and has a fun vibe in its taprooms. It is popular for its blondes, IPAs, and rich porters. You can order the beers in pints, tasters, and crowlers, and watch live sports while enjoying tacos from the food trucks on Fridays.
– Summer Fox Brewing
Located on Santa Fe Avenue, Summer Fox Brewing is known for offering a fresh perspective on craft brews. It's the perfect choice for beer lovers who want something new and friends and family founded it. You can try out some of their experimental beers:
Safety Standards Hazy IPA.
Llamas In The Frog Vanilla Milkshake IPA.
Strawberry Wizard's Hat IPA.
Luna Rojas Red Ale.
Sukies Special Lager.
Summer Fox features a 5,000 square feet facility, including the brewery, taproom, and outdoor seating. You can order one from their 24 taps, enjoy homemade food and even bring your pets.
– Tactical Ops Brewing
You can also check out Tactical Ops Brewery whenever you're in Fresno, as it has one location and another one combined with the production facility in Clovis. It's one of the most fun breweries in this city, and the beers are part of the fun.
Black Rye Down.
Blonde Bomber.
Pumpkin Pie.
Griffin Venom.
Dragoon.
Tactical Ops organizes regular events that you can register for to enjoy with your beer. These events include the Harry Potter Trivia, the Annual Salsa Competition, and more. You also shop for their beers online.
– Out of the Barrel
Out of the Barrel Taproom is another top establishment for beer in Fresno, and it has two other locations in California. It focuses on creating an impressive craft experience by sourcing all its beer from independent craft breweries around them. Some of the top beers you can check out include:
Gnomes Gone Rogue.
Windswept Fields.
Proper Hooligan.
Mind Over Mussels.
It's Just the Vibe.
The tap list is constantly changing at Out of the Barrel so that you can expect a variety. It's the best place to check out if you want to explore all the top beers in California from one location. The taproom also organizes different events, so you can check out their social media before visiting.
– BarrelHouse Brewing
If you're looking for a family-friendly option in Fresno, BarrelHouse Brewing is perfect. The River Park brewery is located at a place with 6,000 square feet of space, with an indoor restaurant, outdoor patio, and safe parking. Plus, you can enjoy delicious craft beers like:
Standard Ale.
Sunny Daze.
Juicy IPA Handcrafted Hoppy Nectar.
IPA Handcrafted Hoppy Dankness.
Barrelhouse Stout Creamy/Milk Chocolate.
The brewery also serves many tasty foods, and you can take beers home with crowlers and kegs. Gluten-conscious beer drinkers will also find an impressive selection of beers crafted to reduce gluten. BarrelHouse also organizes music and events regularly.
– Crow and Wolf Brewery
We're rounding up our list with Crow and Wolf, a top Fresno brewery located in Clovis, aiming to create unique craft products. They do so with their state-of-the-art brewhouse and cellar, so their beers have won multiple awards. You can check out beers like:
Spectra.
Citra Thunder.
Stargazer.
Quarter-Mile Kolsch.
Maui Surprise.
Crow and Wolf has a pretty fun and easily accessible taproom designed with a backyard-like setting. You can enjoy craft beers, fruity ciders, and premium seltzers in a climate-controlled bar and outdoor setting. There are also gluten-free and gluten-reduced beers and meals. All their foods are made with locally sourced ingredients.
Conclusion
With our complete guide, you know where to go for the best beers in Fresno. The good news is that the beer scene in Fresno is constantly growing, so you can expect even more taprooms and breweries. Here are some of our recommendations: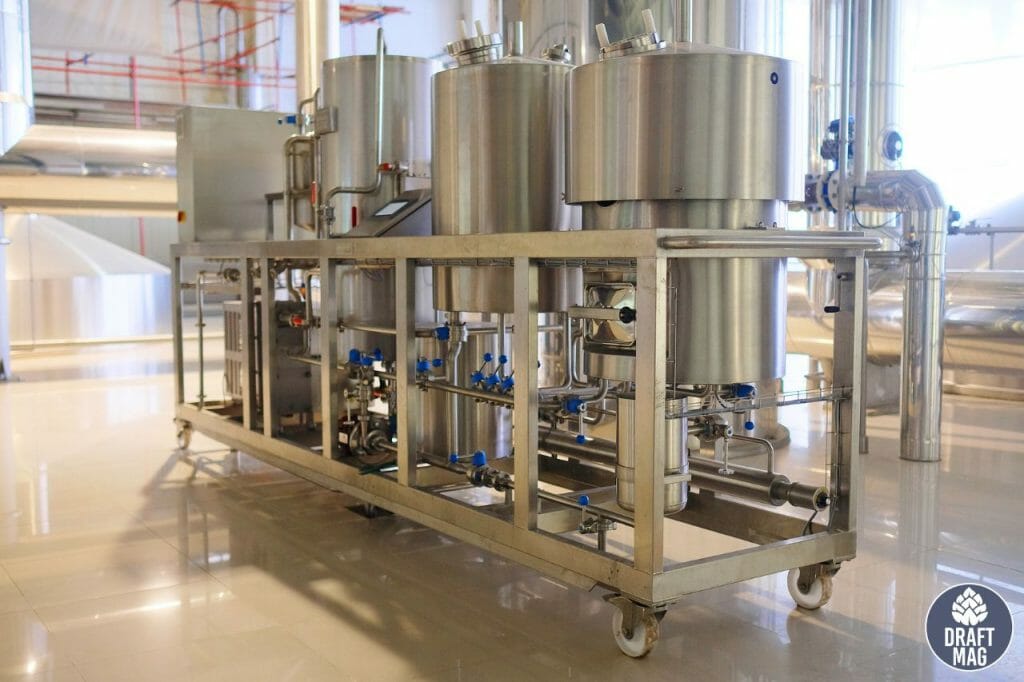 Full Circle is the top option on our list as the best microbrewery to enjoy hand-crafted beers and loads of entertainment.
House of Pendagron offers the best artisan beers and variety.
Summer Fox is an excellent idea if you're thinking of experimenting with beers.
BarrelHouse Brewing provides a top-notch family-friendly option, with an extensive beer and food menu.
Whether you're planning a trip to Fresno or thinking of relocating, these top breweries will make your time in the city a blast.