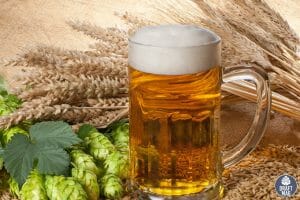 Looking for the best breweries in Louisville Kentucky is a lot of work, as the beer scene in this city cannot be overlooked. Although Louisville is well-known for its bourbon, the city has experienced an explosion of brewing companies and pubs.
There's a lot to explore, from vegan-style breweries like Chimera Brewing to local favorites like Against the Grain and exciting beer festivals. Continue reading our complete travel guide to enjoying the best beers in Louisville, Kentucky.
| | | |
| --- | --- | --- |
| Louisville Beer Breweries | Number of Active Beers | ABV (Lowest to Highest) |
| Chimera Brewing Company | 9 | 4.2 – 8.2 percent |
| Gravely Brewing Co | 14 | 4.7 – 8.2 percent |
| Great Flood Brewing Company | 16 | 4 – 11 percent |
| Hi Wire Brewing | 11 | 4.2 – 9 percent |
| Falls City Beer | 15 | 4.1 – 9 percent |
| Apocalypse Brew Works | 13 | 4 – 9.2 percent |
| Mile Wide Beer | 18 | 3.5 – 10 percent |
| Butchertown Brewing Company | 10 | 3.5 – 6.5 percent |
| Akasha Brewing Company | 12 | 4 – 10 percent |
| Against the Grain Brewery | 31 | 4.5 – 13 percent |
| Wild Hops Brewery | 13 | 4.2 – 7.2 percent |
| Bluegrass Brewing Co. | 10 | 4.2 – 12.5 percent |
| Atrium Brewing | 15 | 4 – 10.5 percent |
| West Sixth Brewing Nulu | 19 | 4.25 – 10 percent |
| Noble Funk Brewing Company | 9 | 4.2 – 7 percent |
| The New Albanian Brewing Company | 8 | 3.7 – 9.5 percent |
| Gallant Fox Brewing Company | 10 | 4.7 – 7 percent |
| Monnik Beer Company | 20 | 4.2 – 8.1 percent |
| 3rd Turn Brewing | 45 | 4.7 – 15 percent |
| Goodwood Louisville Craft Brewery | 12 | 4.2 – 8.7 percent |
Best Breweries in Louisville Kentucky
If you're considering visiting Louisville in Kentucky for the beer, check out these top breweries for a great tour.
– Chimera Brewing Company: Top Choice of Breweries in Louisville Kentucky
At the top of our list is Chimera Brewing Company, previously called False Idol Brewery. It is a vegan brewery inside V-Grits, a vegan restaurant. But don't let this discourage you. This simply means they don't make beers with lactose or honey, so you can expect other delicious beers to fit your style.
Some of their top beers include:
Sanctuary.
Tracker.
Evolution.
It Takes a Village.
Resonance.
Chimera Brewing stands out from others with the Brewing with Benefits program. Every beer supports a different non-profit organization and a portion of the sale is donated, so you can enjoy beers and make a difference at the same time.
– Gravely Brewing Co
Next on our list is Gravely Brewing Co, which anyone can confidently call one of the most unique taprooms in Louisville. The brewery combines beer with food and music. Behind the bar, there's a stack of old speakers and record players, and when you climb to the upper patio, you can see the gorgeous skyline.
You can enjoy top beers when you visit Gravely Brewing, including:
La Bamba.
Debaser.
Rhapsody.
Peach Tutti Frutti.
Crystal Method.
While enjoying the views and beer, you can also eat delicious meals. Gravely hosts the Mayan Street Food truck, with delicious meals like spicy beer cheese and nachos, beer-battered fish tacos and guacamole, and more.
– Great Flood Brewing Company
When you visit the Great Flood in Louisville, you can expect a full sensory experience as the smell of the beer in production fills the main entrance. It is named after the Great Flood of 1937, the worst in Louisville's history. The brewery has a historical theme that makes it look like a tavern.
Plus, there are different beers that you'll enjoy, including:
'37 Coffee Porter.
Blonde Ale.
Saison.
Defiant IPA.
Toasted Brown Ale.
Great Flood is kid and dog friendly, but you have to keep your furry friend leashed and under control. The brewery is also a great spot for watching sports, but you can check out their rotating gallery if you're not interested in that.
– Hi-Wire Brewing
Any beer-loving local in Louisville will know Hi-Wire Brewing, offering clean and sharp beers in its different branches. The Louisville location is known for its amazing sour beers, with loads of fruity flavors and beers aged in oak barrels.
You should check out these beers when in Hi-Wire: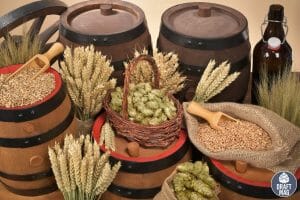 Hi-Wire Lager.
Bed of Nails.
Lo Pitch Hazy IPA.
Hi-Pitch Mosaic IPA.
Double Hi-Pitch IPA.
Hi-Wire features a fantastic design in the taproom, with neon murals of local heroes. It is also next door to Goodfellas Pizzeria and allows you to bring your meals. The brewery allows dogs and offers different games to keep you engaged.
– Falls City Beer
This is one of the oldest breweries in Louisville, opening in 1905. The brewery has a comfortable and spacious taproom, both indoors and outdoors. It is also dog and kid-friendly and comes with different board games and coloring to occupy kids. As for their beers, they offer classic and simple options that appeal to all beer lovers.
Some of the top brews include:
Hipster Repellant IPA.
Classic Pilsner.
Fallziskie Smoked Polish Wheat Beer.
Kentucky Common.
Wheat Reaper 100 percent Wheated Imperial Stout.
The Falls City Brewing Company does not feature a restaurant but allows visitors to bring their food. Luckily, there's a Mexican restaurant nearby that the brewery's customers usually visit.
– Apocalypse Brew Works
Anyone looking for a sustainable brewery in Louisville can check out Apocalypse Brew Works, located on Mellwood Avenue. It's a small-batch brewery that recycles its spent grain as cattle feed and uses solar-heated water to brew. The head brewer has also won many awards so far.
Although it might be hard to choose the best beer in Apocalypse, here are some top choices:
Cream-ation.
Fallout Dust.
Apollo IPA.
Pestilence Porter.
Sunspot Stout.
Apocalypse does not feature an in-house restaurant, but you can bring food from various restaurants in the area. Food trucks occasionally park around the brewery too. The brewery is dog and child-friendly.
– Mile Wide Beer
This beer company should be your first stop if you're looking for the best IPA in Louisville. The brewery features diverse variations of IPA, including west coast, black IPA, single-hop, and fruity flavors. It also goes further by offering amazing sour and bourbon barrel-aged beers.
You should try these beers out if you visit:
Brabble.
Linchpin.
Kapowski.
McPoyle.
Good Evening Miss.
Mile Wide Beer Company features a unique design that allows you to view the brewing process through a wall of windows dividing the brewery from the taproom. There is also a pizza restaurant located in Mile Wide, offering delicious food with your beer.
– Butchertown Brewing Company
Although Butchertown Brewing is a relatively small operation in Louisville, it has already become a top location in the city. The microbrewery is only open during the weekends for a few hours and has a limited list of beers. But you'll enjoy their top dessert beers.
Some top Butchertown beers include:
Roggenbier.
Juice Hazy IPA.
Pina Colada Sour.
Blood Orange Sour.
Fuzzy Dreams.
You can also expect some beers made in collaboration with other local brewers. If you decide to check out Butchertown Brewing, you should plan to do so within the strict opening hours.
– Akasha Brewing Company
You should also check out Akasha Brewing Company when in Louisville to visit a classic brewery. The brewery offers classic features, from the industrial setting and board games to the chalkboard menu and cornhole. There's even a brewery cat that you can cuddle while enjoying your beer.
The beers at Akasha are also pretty classic, including:
Surf Mobile.
Alto.
Fehr's XL.
The Fehr's XL won the Southern Exposition between 1883 and 1885 and was pretty popular. Akash bought the recipe, and you can enjoy this classic when you visit. There's no restaurant on-site, but you can check out other locations. You can also bring your dog and kids, as long as you keep the dogs leashed and under control.
– Against the Grain Brewing Company
Against the Grain is a leading brewery in the Louisville craft beer scene, often called ATG by the locals. You can enjoy the beers on tap, but if you want to admire beautiful artwork, you should also purchase some of their cans.
ATG has different locations in Louisville, offering diverse beers. Some of the top beers include:
A Beer.
35K Stout Beer.
Bo & Luke Coffee Inception.
Fish Boi.
Kentucky Ryed Chiquen.
At any ATG location, you can go on brewery tours and enjoy their delicious meals. The food menu depends on the location, with Smokehouse featuring a BBQ-focused menu while the Highlands location offers classic bar food. Some locations also come with live music and fun activities.
– Wild Hops Brewery
Wild Hops Brewery is another top beer place in Louisville that is located in Logan Street Market. You can order delicious foods from the food court in the market street while enjoying your beer, bourbon, or seasonal cocktails.
Some of their top beers include:
White Noise.
Happy Diego.
Day Trip.
Spruce Tip IPA.
A Long Time Common.
The Lady of the Stars stout is also an exciting brew, named after a local legend from the 1918 flu pandemic.
– Bluegrass Brewing Co.
Bluegrass Brewing Company is the next on our list, located directly opposite the KFC Yum Center. The locals often call the BBC, and the brewery and restaurant are located below street level. This makes you feel like you're in a cellar.
Bluegrass has some amazing beers to try out, including:
Home Wrecker Imperial India Pale Ale.
Bourbon Barrel Stout.
American Pale Ale.
Luna de Miel: Raspberry Meade.
Altbier Amber Ale.
Although Bluegrass offers a relaxing experience, keep in mind that the area can get really busy. The brewery is pretty popular, and the Yum Center also has regular events. So you should definitely check the events before you visit.
– Atrium Brewing
Atrium Brewing is led by a former homebrewer and a brewer who worked at Akasha, leaving you with delicious beers and innovative styles. Aside from their delicious beers, they also offer beer flights that allow you to try different beers at a time.
Some of the top beers include: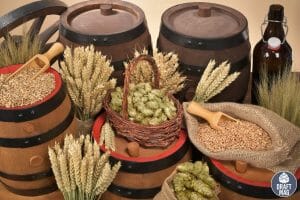 Meatball.
Steep Hill in Las Vegas.
The Man from Motueka.
Stick and Poke.
Brambleberry Pie Boy.
When you visit, you can enjoy your beers on the double-decker patio and meals from Daryk's Food Truck. You can also bring your dogs to the outdoor patio and enjoy food like fried chicken, beer cheese, and fried green tomatoes.
– West Sixth Brewing Nulu
Another brewery in Louisville that you should check out is the West Sixth Brewing in Nulu. It's the fourth taphouse from the company and offers an indoor and outdoor space combo, with a shared patio and café lights.
With their three-barrel system, you can enjoy delicious beers like
West Sixth IPA.
Pennyrile Pale Ale.
Pay It Forward Cocoa Porter.
Hop Static IPA.
Fuzzy Fields Hazy IPA.
At West Sixth Nulu, you can also check out the guided tasting tour on Saturdays, bring your dogs, and even outside food. The brewery also has a running club and offers yoga, and you can book the place for private events.
– Noble Funk Brewing Company
Noble Funk Brewing Company is very new to Louisville, but it has soon become a top place for beer. The taproom is located in a former grocery store, with comfortable lounge seating and greenery walls.
Although Noble Funk does not have a lot of craft beers, here are some of the top options:
Golden Oldie.
Mr. American.
More Citra!!!
502 Brew.
Violetta – Biere de Garde.
While at the brewery, you can also enjoy craft pizza made in a large stone oven and delicious calzone specials.
– The New Albanian Brewing Company
Although The New Albanian Brewing Company isn't located in Louisville, it is located in New Albany, just ten minutes away from the city. The brewery is designed with wood-paneled walls and red-tiled floors, giving you a homely and comfortable look.
Some top beers from this company include:
Elector.
Community Dark.
Frankensteiner.
Good Intentions.
Bob's Old 15-B Robust Porter.
Aside from the delicious beers, you can enjoy playing pinball and arcade games with your friends.
– Gallant Fox Brewing Company
Gallant Fox is named after the horse that won the triple crown in the 1930 Kentucky Derby, which is exciting. The brewery offers an impressive list of beers and bourbon, with over 150 bourbon choices to enjoy. So, if you're with a diverse company, there's something for everyone.
Some of the top beers include:
Pinetastic IPA.
Banana Moon Boots.
Blueberry Yum Yum.
Key Lime Pie.
Witty Remark.
Aside from the beer and bourbon, Gallant Fox also features a fun wall collection of foxes in top hats. You can bring your dog to the brewery too.
– Monnik Beer Company
Those in Louisville who are interested in European-style beers can check out Monnik Beer Company. The name is "monk" in Dutch. The restaurant and brewery work well together, offering you delicious meals that go well with your beer.
Some of the top beers that you can enjoy include:
Fabstinence.
Strange Attractor.
Under Foot & Over Head.
Imran.
Mild George.
If you're not sure about pairing your food with beer, Monnik Beer features great options. There's something for everyone, from pork schnitzel with Saison or bratwurst with pale ale.
– 3rd Turn Brewing
When you're in Louisville during the cold months, you should check out 3rd Turn Brewery. The dog-friendly brewery is located near Jeffersontown's Gaslight District, a charming center. The brew location was previously a church and was designed to offer a cozy experience.
Some top beers from this brewery include:
Good morning, Stranger.
Stylin' & Profilin'
Double Haze Porter.
Four Gate Whiskey Porter.
Rango Griffin.
3rd Turn also features a restaurant where you can enjoy delicious meals. Although the brewery is located at the edge of Louisville, it's only 25 minutes away from downtown, and the drive will be worth it.
– Goodwood Louisville Craft Brewery
We're rounding up our list with Goodwood Louisville Brewery, known for combining local traditions and local ingredients in their beers. The brewery uses limestone water to brew their beers and then ages them in wooden barrels for a deeper flavor. It is set in a historic warehouse, with fun games, a cozy taproom, and friendly staff.
Some of the top beers at Goodwood Louisville include:
Louisville Lager.
Bourbon Barrel Stout.
Walnut Brown Ale.
Sting Like A Beer.
2 Live Brew.
Goodwood Brewing also makes bourbon, and, in the taproom, you can enjoy delicious pub food and tacos. You should try out the beer cheese with nachos with any of their top brews.
Conclusion
With our complete guide to the top breweries in Louisville, you can enjoy a glass of some of the best beers in Kentucky when you visit. Here are the top-recommended options: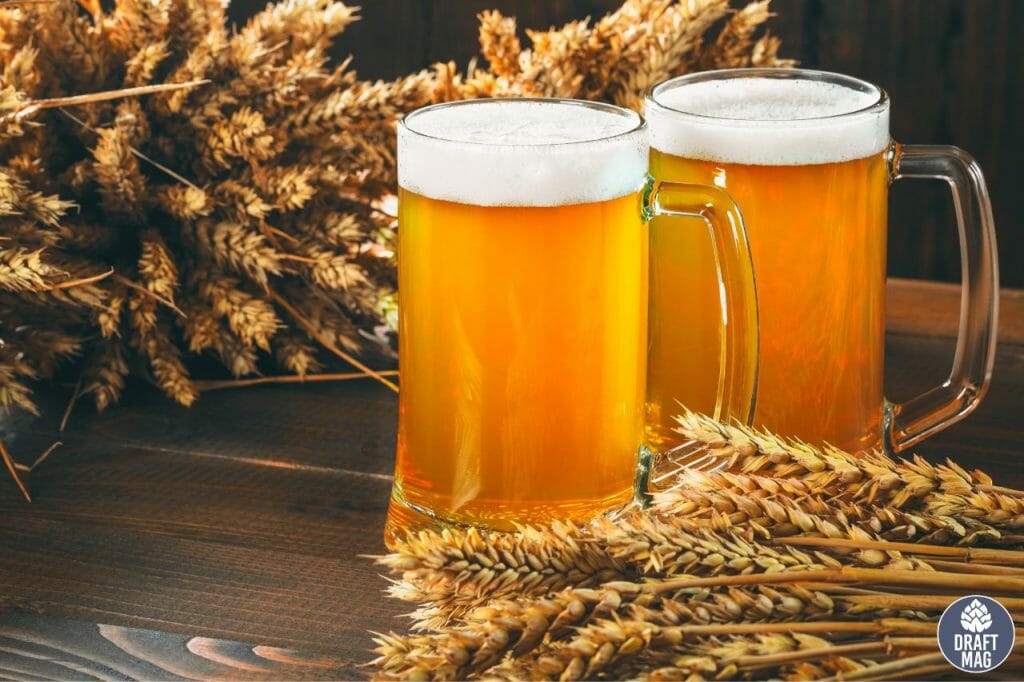 Chimera Brewing Company is our top choice, offering delicious vegan beers and a chance to contribute to charity.
Gravely Brewing is the best place for beer and music in Louisville.
Hi-Wire Brewing is best for those who want sour and fruity beers.
If you want delicious IPAs, Mile Wild Brewery is the ideal choice.
Your trip to Louisville shouldn't end without visiting Gallant Fox, well-known for its delicious beers and bourbon.
Through our review, you should get ready to enjoy the best of what the Louisville brewery scene offers. The good part is, there's something for everyone in this city.

Latest posts by Draft Mag
(see all)