Best Breweries in Asheville – Iconic Breweries Are a Must-Visit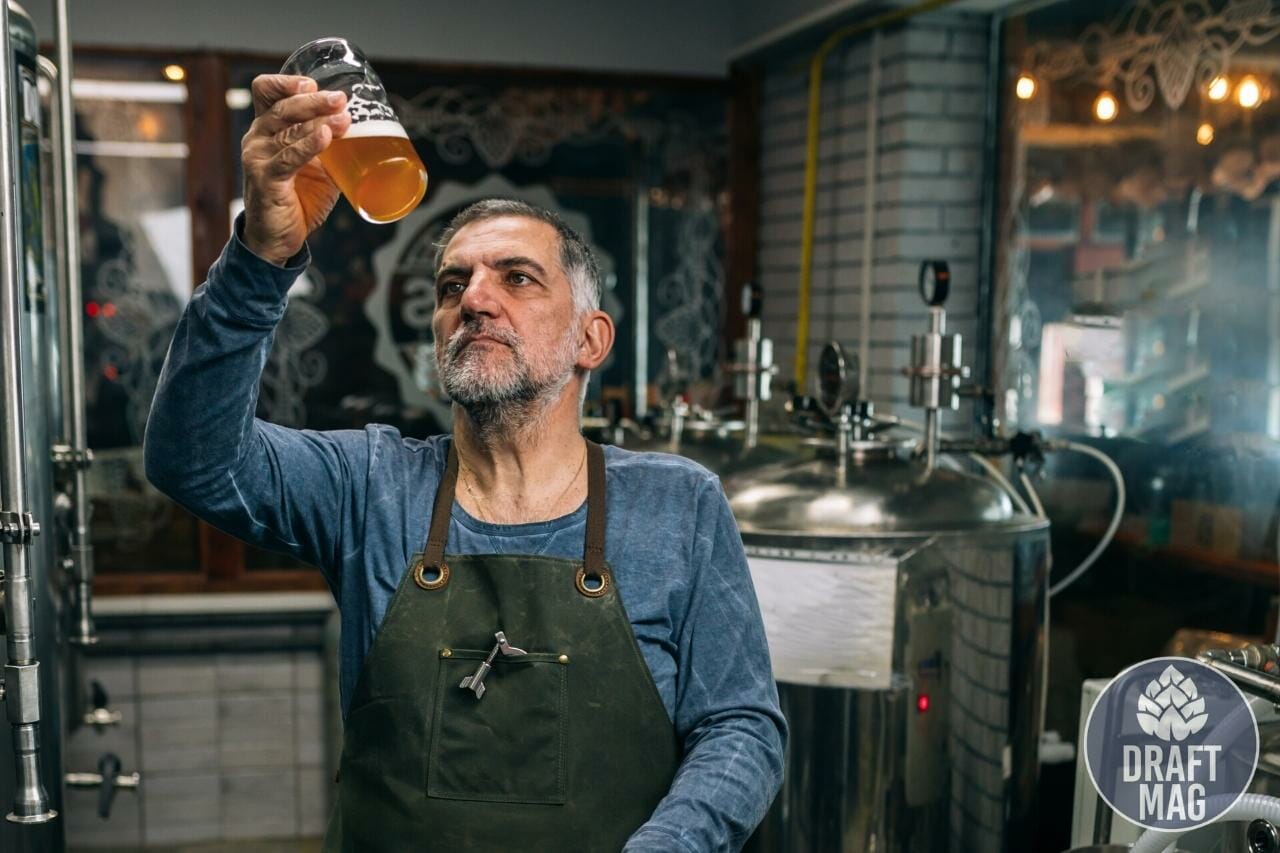 Breweries in Asheville are here to offer the best-brewed beers for beer connoisseurs out there on the eastern side of the USA. Asheville's number of breweries per capita is higher than anywhere in the USA. Asheville was tagged the "best beer city" in the whole USA in 2009, and since then, the city has won the competition every year after that.
The top Asheville breweries take pride in their best beer city title and have kept up with the name and quality of beers ever since.
| | | |
| --- | --- | --- |
| Breweries in Asheville | Number of Active Beers | ABV (Highest to Lowest) |
| Cellarest Beer Project | 9 | 3.2 – 7.8 percent |
| Rye Knot | 14 | NA |
| Bhramari Brewing Co. | 46 | 4 – 14.1 percent |
| Asheville Brewing Company | 11 | 3.2 – 6.8 percent |
| DSSOLVR | 65 | 4 – 12 percent |
| Eurisko Beer Company | 16 | 4.2 – 12.5 percent |
| Green Man Brewery | 26 | 3.4 – 10 percent |
| Highland Brewing Company | 29 | 4.8 – 10.3 percent |
| Wicked Weed Brewing Pub | 131 | 4.2 – 15 percent |
| Twin Leaf Brewery | 9 | 4.4 – 12 percent |
Best Breweries in Asheville
Cellarest Beer Project
Location: 395 Haywood Road, Asheville
– Highlights
Open-air beer parlor
Garden sitting
Constant new menu additions
European serving tanks
On-site brewing/sustainable production
Kids friendly
Dog-friendly
Hosts private events
Head brewer Mark Goodwin started dreaming about opening his brewery in 2011. He finally set shop in 2018, and there has been no looking back since then. Mark joined hands with his old friend Harrison Fahrer and roped in veteran beer connoisseur Bill Zimmer to build their exclusive brewery.
Mark grew up in the community of Asheville, and he wanted his brewery to emit the same vibe he had grown up with. So the servers and owners at Cellarest always make sure that their guests share the same community feeling over glasses of beer when they visit.
As the brewers like to call it, they try to keep the process as wild as possible and be close to nature with every beer they make. They have a secret process of capturing wild yeast and bacteria from around the local wild areas of West Asheville to conduct their fermentation process.
They even make sure to always use locally sourced malts from the micro malt masters of the region. They also use local fruits and organic produce in their beers.
– Brews You Can't Miss
Tether Farmhouse Pale Ale
Tristrot Key Lime Gose
Mangata – Oak Aged Dark Lager
Westwood – India Pale Ale
Rye Knot
Location: 868 Merrimon Ave, Asheville
– Highlights
Comfort food
In-house distilled whiskey
Food to go
Dining available on reservation
Hosts events
Outdoor sitting
In 2020, former war veteran, disabled navy officer Bob Byron and a local resident of Asheville purchased a piece of land as an innovative way to spend the second half of his life. This is precisely why this brewery is like a classic old American pub reinvented in the new era.
The USP here lies in its subtle tribute to all navy heroes that Bob served with during his years as an officer. From food to the spirits, everything is a way of Bob paying homage to his brothers in the war.
They promise to serve only the freshest beers by using only the best locally sourced ingredients from nearby farms. Located in the Northern parts of Asheville, this is a brewery that gives you some exciting offers on their craft brews. They even encourage their visitors to carry their own growler to fill up with beer while going back home.
– Brews You Can't Miss
Captain Bob's Rye Bourbon Barrel Aged Brown Ale
Captain Bob's House IPA
Bhramari Brewing Co.
Location: 101 S Lexington Ave, Asheville
– Highlights
Outdoor sitting
Dog and kid-friendly
Group reservations available
Event coordination
Customized catering
Beer-inspired accessories
Bar sets for sale
This funky little brewery is located behind Asheville's Orange Peel music venue. It is named after the Indian bee goddess. Bhramari Brewing Co.'s core ideals and signature craft brews lie in the idea that they want to build a community of artists who come together under their roof to create something exclusive. The Bhramari brewers take pride in their unshared brewing process that was handed down to them from Green Man.
They have been using it for a while now to make the best ever sour and bare-aged brews. They opened shop back in 2016 with the idea of making a perfect union of the local and the international flavors in every brew that they produce. From culinary art-inspired beers to food infused with their craft beers, they have upped their game in all of it. This place offers brewing classes to any ardent beer lover who wants to follow their dreams and get into the world of beer brewing.
– Brews You Can't Miss
The Good Fight
Bumblestick Nut Brown
Between the Fog and the Tree Trunk
I Could Float Here Forever
Karakasa Obake
Asheville Brewing Company
Location:
North Asheville – 675 Merrimon Avenue
Downtown – South Slope – 77 Coxe Avenue, Asheville
South Asheville – 1850 Hendersonville Road Suite A
– Highlights
Kids-friendly
Dog-friendly
Patio sitting
Movie theatre
Dine-in
Exclusive in-house pizzas
Asheville Brewing Company is one of the oldest Asheville NC breweries that brew craft beer. They started as early as 1998 and have been serving the locals some delicately made in-house craft beer ever since.
They originally started in North Asheville, and their popularity helped them branch out to two other locations. They proudly boast of being one of the few locals who first had the vision of the upcoming craft beer market, which has played a good role in their years of business.
The brewmasters Doug Riley and Pete Langheinrich promise the most innovative malt usage and hop-oriented beer making. From aging their Carolina Mountain Monster Stout in old Jack Daniel barrels to hop infusing their 828 Pale Ale with Mosaic American grown hops, they sure do know how to perfect their craft for every taste palette of their customers. This pub is family-owned and has the classic concept of a movie theater and a beer pub clubbed together.
– Brews You Can't Miss
Ninja Porter
Perfect Day IPA
Bronson Oat Brown
Shiva IPA
Ginger the Llama
DSSOLVR
Location: 63 N Lexington Ave, Asheville
– Highlights
Surreal events and fests
Taproom
Patio
Heritage restored oak doors from 1928
Pet and kid-friendly
Pop-up food stalls
As the DSSOLVR likes to say, "brewed until surreal" – their beer sure speaks the language that builds their brand and authentic taste. They have vowed to serve their customers the best of both the old and new world craft beers.
This is how their wide range of beers like Lagers, IPAs (clear AND hazy), Wild Ales, Stouts and Super Sessions came into being under the same roof. They have aced their marketing game with psychedelic animation work, memes, and comic strips to get the word out about their brews.
The DSSOLVR love to support and promote local cultivators, artists, and creators to promote the local businesses. The brewmasters take a profound interest in the fermentation process. They believe that the core of any good and authentic craft beer lies in the delicate fermentation process that the makers follow. They plan to start brewing their own cider, wine, and other alcoholic mixes soon.
– Brews You Can't Miss
Thank you for Existing Kolsch
Lil' Devil's Dream Beans Coffee Cream Ale
Caressed By Memories Coffee Coconut
It's Super Chill on Carolina Lane
Thank You For Existing
Eurisko Beer Company
Location: 255 Short Coxe Ave, Asheville
– Highlights
Outdoor sitting
Picnic tables
Rotating beer menu
Funky acidic beers
Supreme merchandise
Eurisko Beer Company started when three high school friends came together to convert their old barbershop into a two-floored taproom to brew their homegrown beer flavors. From porters to ales, these three friends and brewers from Charlotte know their beer flavors well.
The Eurisko brewers seek inspiration from the traditional methods of craft beer brewing. At the same time, they rope in some exclusive new-age techniques to make their brewing more sustainable.
They have a pretty diverse range of beer offerings like West Coast IPAs, dry Belgian-style Saisons, traditional German styles, big stouts, and much more. They have even got into the hop experimentation process of the current craft beer trend and have come up with some very smooth with great bitter undertone flavors. They have even started to step up their marketing plan with some excellent merchandise available online and in their brewery. This has made them a rising favorite among many locals and the young generation.
– Brews You Can't Miss
Eurisko Cerveza Mexican Lager
Gesha Coffee Brown Ale
Riot Spray Farmhouse Pale Ale
"3" Apple Brandy Barrel-Aged Stout
Green Man Brewery
Location: 27 Buxton Ave, Asheville
– Highlights
Shaded patios
Chemical-free
Experimental flavors
Award-winning ales
Conference room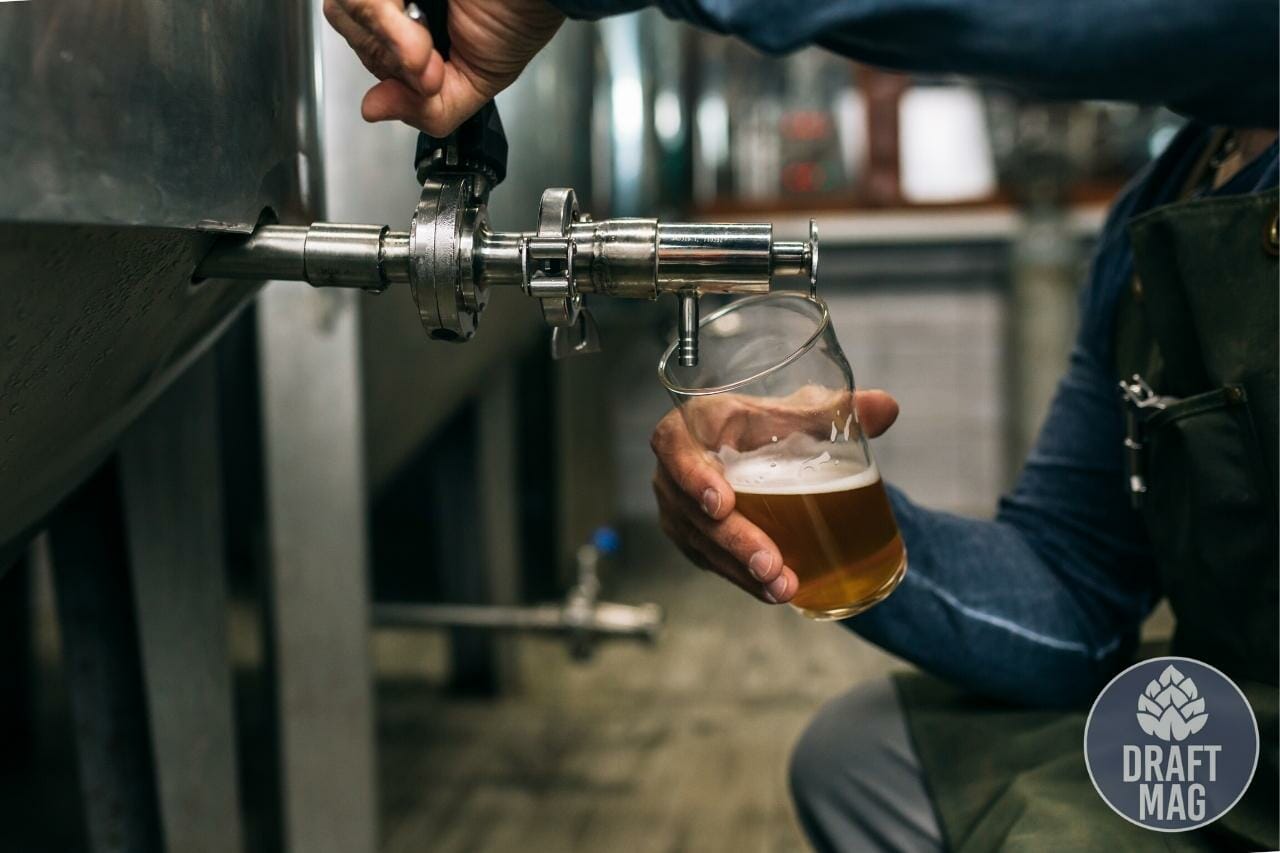 Green Man Brewery, one of the few oldest and top breweries in Asheville area, has satiated the beer thirst of locals since 1997. They started brewing and selling hop beer back when this was not quite popular in the market. But they saw the future more than anyone in the area and stuck to their hop-laden craft beers, which have become popular since then.
The brewery has been using eco-friendly brewing methods since the beginning of its business.
The brewers use natural ingredients and homegrown ale yeast for all flagship brews. They have strict policies to not use chemicals or additives in any of their processes and have become very popular for their natural ingredient use.
Green Man is stunning the locals with some of their best award-winning tastes and homage to English brewing styles. The in-house brewers want to make sure that their visitors and customers are always in for some excitement in their mouths every time they take a sip of one of their craft brews.
– Brews You Can't Miss
Green Man Porter
Green Man IPA
Special Amber Ale
Porter Rich Dark Ale
Nerd Nectar IPA New England
Highland Brewing Company
Location: 12 Old Charlotte Hwy #200, Asheville
– Highlights
Oldest craft brewery in Asheville
Family-friendly/outdoor sitting
Dog-friendly
Private parties
Weekly food truck
Live music
Rooftop bar
Retired Engineer Oscar Wong and his family started this business way back in 1994 as the first craft beer company in Asheville. What began as a rented basement brewing station is now a 180,000 sq ft brewery. They started with recycled and up-cycled dairy production equipment to cut down on production costs and produced about 6500 barrels of beer in a year. They have now reached a production level as high as 60,000 barrels in a year.
At present, founder Oscar's daughter Leah Wong Ashburn runs the business. Over the last few years, Leah has added many award-winning beers to the menu under her watch, like the AVL IPA and Highland Pilsner.
With over 28 years in the craft beer-making industry, the Highland Brewing Company is all about celebrating the community from where they started their production. Once you are at their brewery, you should try their exclusive seasonal brews like Clawhammer Oktoberfest or limited editions like Cold Mountain and Black Watch, along with the year-long regulars.
– Brews You Can't Miss
AVL IPA, Gaelic Ale
American Amber Ale
Highland Pilsner
Saint Terese's Dry-Hopped Pale Ale
Black Watch – Bourbon Barrel-Aged
Wicked Weed Brewing Pub
Location: 91 Biltmore Ave, Asheville, NC 28801
– Highlights
Taproom
Sustainable project
Award-winning beers
Brewery tours
Hosts events
Take-out options
Branding: The Wicked Weed Brewing Company is the brainchild of two families, the Dickinsons and the Guthys. They started in 2012 and offered only 25 beers initially, but they have now expanded and serve more than 131 beers.
They have a lot of exclusive barrel-aged sour ale beers in the house and the taproom. They also have exclusive flagship beers like Pernicious and Freak of Nature that can be bought in bottles.
They now own multiple brewing facilities across Asheville, and the largest one is 30,000 sq ft which was opened six years ago. In recent years their beer has become so popular that they have partnered up with the Anheuser-Busch beer company to help in their expansion plans.
– Brews You Can't Miss
Barrel-Aged Guilty Pleasures: Espresso Cheesecake
Blueberry Pomegranate Kveik
Chocolate Covered Black Angel
Dark Arts – Rum Barrel-Aged With Espresso
Coastal Love Hazy IPA
Twin Leaf Brewery
Location: 144 Coxe Ave, Asheville, NC 28801
– Highlights
Dog-friendly
Kid-friendly
Taproom
Light snacks available
Tim Weber is the owner and head brewer of this place, he started this off as a passion project from his home, but in 2014 he set up the Twin Leaf Brewery. This is one of the cozy Asheville NC microbreweries still hidden from the crowd. They have a small collection of beer, but everything is freshly brewed on-premises. The brewmasters at this brewery specialize in making Belgian ales and barrel-aged beers.
– Brews You Can't Miss
Mass Extinction – Bourbon-Barrel Aged
Peachy Arsonist
Magic Hour
144 (Code Name: Juicy Fruit)
Asheville Beer Tours
Asheville boasts a huge collection of brewed beers. Every brewery has its unique flavors and brewing techniques to offer to beer lovers. From an excellent pale ale to a dark stout, you will find it all on tour around the best breweries in Asheville.
There are multiple tours for breweries downtown Asheville area that you can buy passes to or simply plan your next tour on your own. The pre-booked tour would be a better idea for first-time visitors. There are dedicated beer buses, multi-rider cycles, and carts on these tours that take you around the city and stop at the best breweries for you to enjoy.
These tours have trained guides who know the small trivia about the places and can be great guides for new people on the craft beer hunt. But if you love to know their beer independently, then a self-planned tour is just the right fit for your craft beer tasting around the best breweries in Asheville. With multiple India pale ale, regular pale ale, sours, stouts, and endless experimental beers across breweries in downtown Asheville, a beer tour around this place is nothing short of an adventure.
FAQ
Does Asheville have award-winning breweries?
Yes, Asheville has award-winning breweries. In fact, the city has won numerous accolades for its beer scene, including being named "Beer City USA" multiple times.
What is the oldest brewery in Asheville?
The oldest brewery in Asheville is Highland Brewing Company, which was founded in 1994.
Which Is Asheville's Best in Brew?
Some of Asheville's most highly-rated breweries include Burial Beer Co., Wicked Weed Brewing, and Sierra Nevada Brewing Company.
Endnote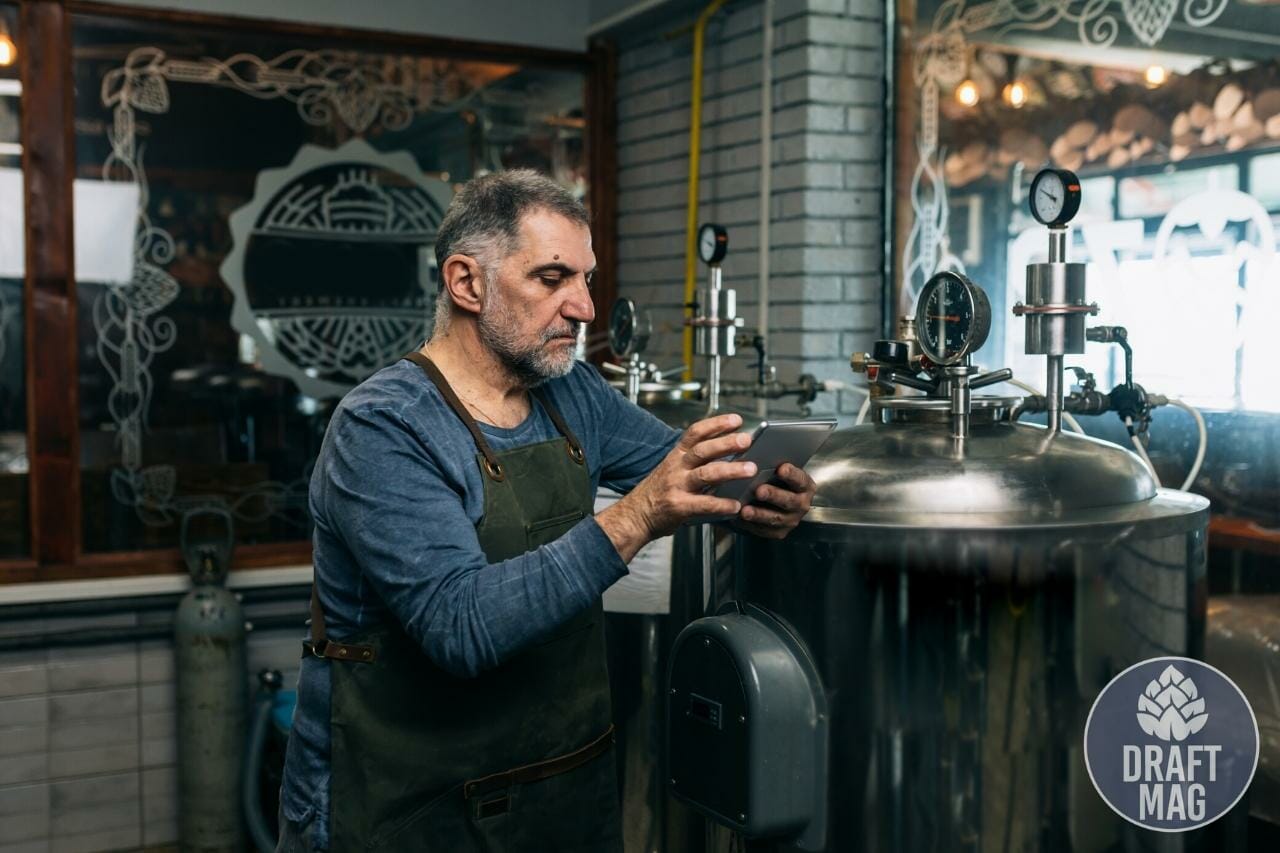 No matter who you are, a veteran beer connoisseur or a new beer experimenter, there is a place for everyone at Asheville NC microbreweries. They have managed to develop craft beers for every taste palate that one can imagine. Here is all you need to remember about breweries near Asheville NC before you visit:
The Smoky Mountains is a constant view in all breweries.
There are beer tours in Asheville that you can sign up for.
It was tagged the best beer city in the USA in 2009.
Most places have great outdoor patios for you to bask in the sun.
Breweries have great in-house food or have food trucks that you order from.
If you get overwhelmed by the calorie intake from all the fantastic beer tasting, there is nothing like a brisk walk between two breweries while enjoying the beautiful scenes of the majestic Smoky Mountains. There is also much room in every brewery to sit out in the cold wind and enjoy the hop of those craft beers kick into your system.