Mt Pleasant Breweries, SC
Indulge in some of the best craft beers Mount Pleasant has to offer, where the brewmasters passionately create unique beer flavors from locally grown ingredients. These breweries are not only places to enjoy a cold pint but also for communities to gather, enjoy live music and entertainment, and soak up the electric atmosphere!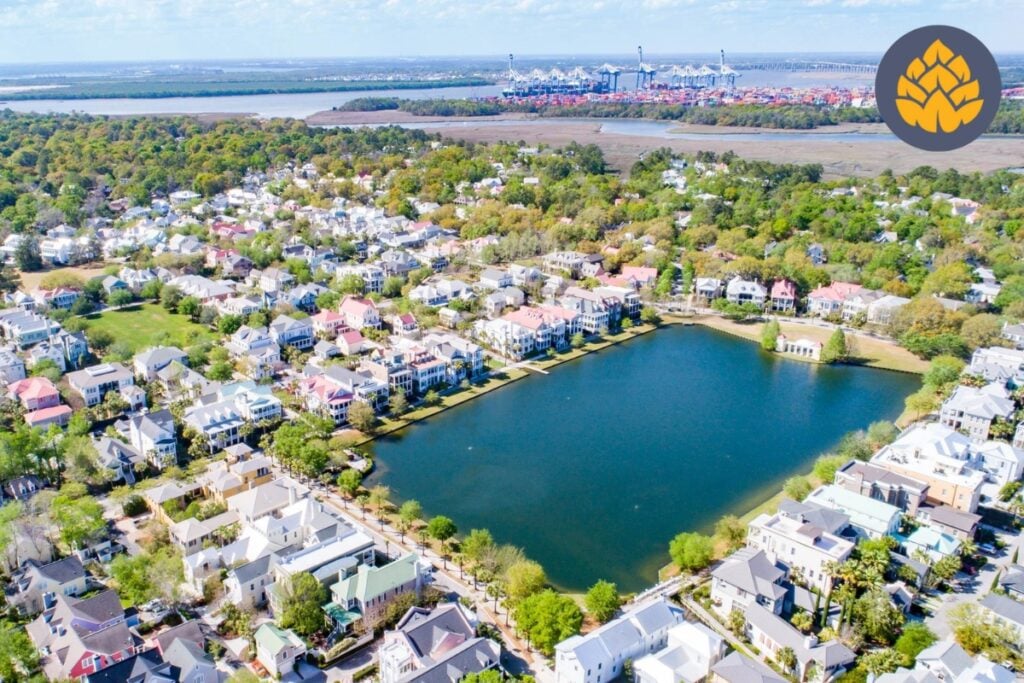 This beautiful city is bursting with some of the best breweries in South Carolina that will excite the taste buds of any beer enthusiast. Whether you're a fan of a robust American IPA, a tangy sour beer, or a classic amber ale, there's a brewery here with your name on it.
As one of North Carolina's fastest-growing cities, Mt Pleasant is steeped in history, beautiful nature, and recently an increasing number of excellent craft breweries, attracting Americans and foreigners alike to pick up sticks and move to this ever-expanding place.
From microbreweries with panoramic views overlooking The Old Cooper River Bridge to brewpubs serving mouthwatering food and otherworldly flavored beer, the Mount Pleasant beer scene has attracted beer lovers and entertainment seekers from far and wide.
And what better way to enjoy a tall cold pint and some great food after visiting one of the largest Naval & Maritime Museums in the world, where visitors can see live history in the form of the actual destroyer USS Laffey, AKA "The Ship That Would Not Die" and the Balao class submarine Clamagore.
It's a fun day out for everyone. But don't just take our word! Have a look at the 5-star reviews about Patriots Point Naval & Maritime Museum.
Let's not forget the must-see Farmers Market, which hosts food trucks, tons of fresh fruits, vegetables, baked goods, jams, hand-made chocolate, and other produce supplied by local farmers and vendors. Plus, live music and the best BBQ, according to resident testimonials.
And we haven't even scratched the surface of what other AMAZING things there are to do and see in this beautiful city (check our Expert Tip). So, without further ado, let's jump into what everyone wants no matter the season – a decent pint in one of the best breweries in Mount Pleasant, NC.
Readers Favorite: Ghost Monkey Brewery
Ghost Monkey Brewing is a cool spot in Mt Pleasant, serving up tasty beverages and great memories! The atmosphere is very relaxed, with great service and ample space to chill out with friends, family, and your dogs while joining in on some fun games. It's also conveniently located just off the Mark Clark EXPY, junction 28, between popular breweries – Two Blokes Brewing and Hobcaw Brewing, perfect for a pub crawl!
Best breweries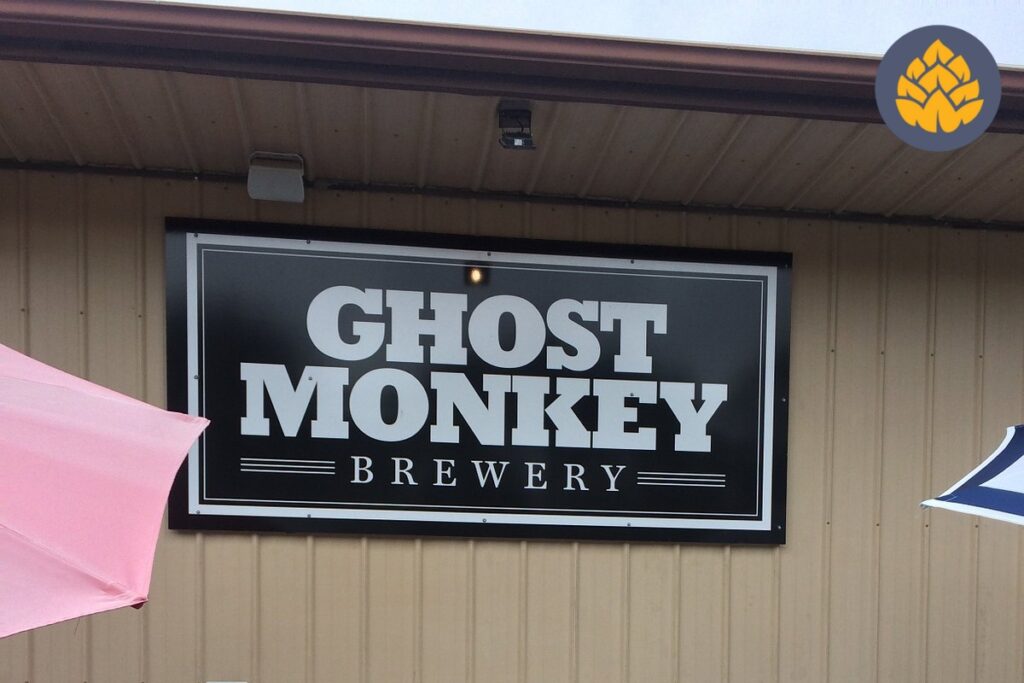 Starting this article in true craft beer style is a favorite brewery among locals called Ghost Monkey Brewery. And if the name doesn't make you want to visit, its selection of crafted beers will!
Founded by a group of friends and a passion for brewing great beer, this Mount Pleasant brewery has gone above and beyond to attract beer lovers, entertainment seekers, and foodies. With a wide selection of 16 draught beers in their taproom, like fan favorites Red Velvet Fruited Sour, Lemon Basil IPA, and Sparkles The Fluffy Unicorn.
A regular food truck is also on-site, providing delicious food to enjoy with a cold pint in their beer garden. Sip the night away with weekly Music Bingo and Workshops, or dance till you drop with live music from local bands. There's always something going on at Ghost Monkey's!
Location details:
Recommended beer: Lemon Basil IPA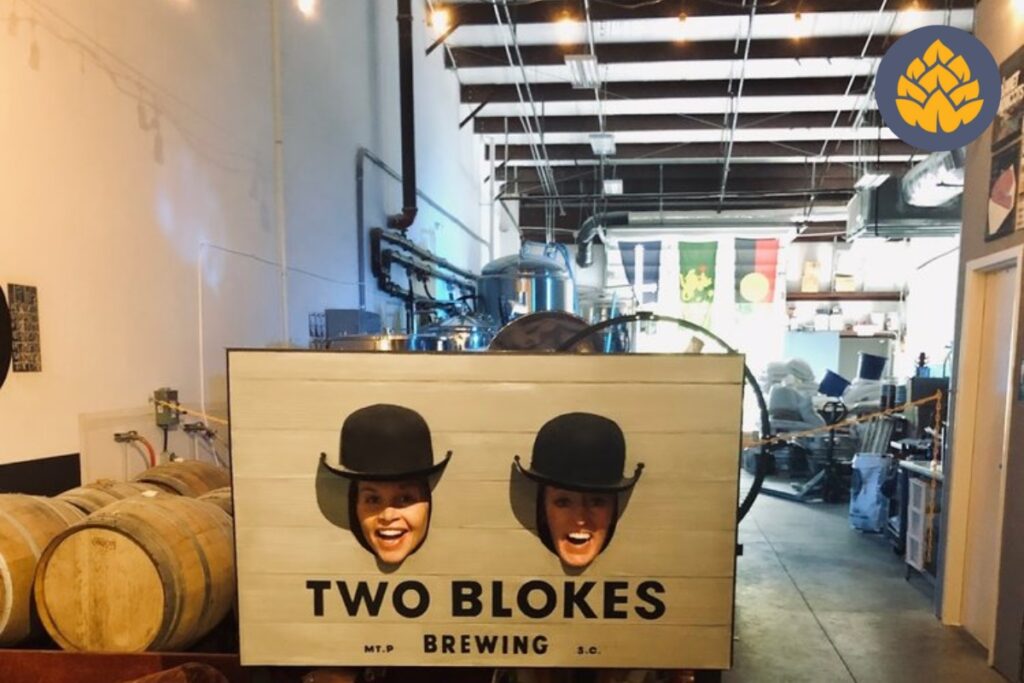 Another favorite hangout spot in Mount Pleasant, luring crowds far and wide to this warehouse-style brewery with a touch of glamor. Two Blokes Brewing is renowned for its excellent customer service, dog-friendly atmosphere, community bonding events, and a great selection of hoppy brews.
Their indoor and outdoor seating area is the perfect place to relax with one of their local brews, like the fruity Blood Orange Hefeweizen, the dry-hopped Wicked Throat Charmer New England IPA, or the Prickly Pear Puree Seltzer.
When it comes to food, they have a selection of the best food vendors around. NXSE Oysters is one the standout vendors serving up seasonal seafood specials along with homemade ceviche and spicy pimento cheese.
Location details:
Recommended beer: Although all of their finely brewed beers are worth tasting, our recommended beer is their Cone of Uncertainty – Hazy IPA, a refreshing local beer bursting with notes of mango and pineapple.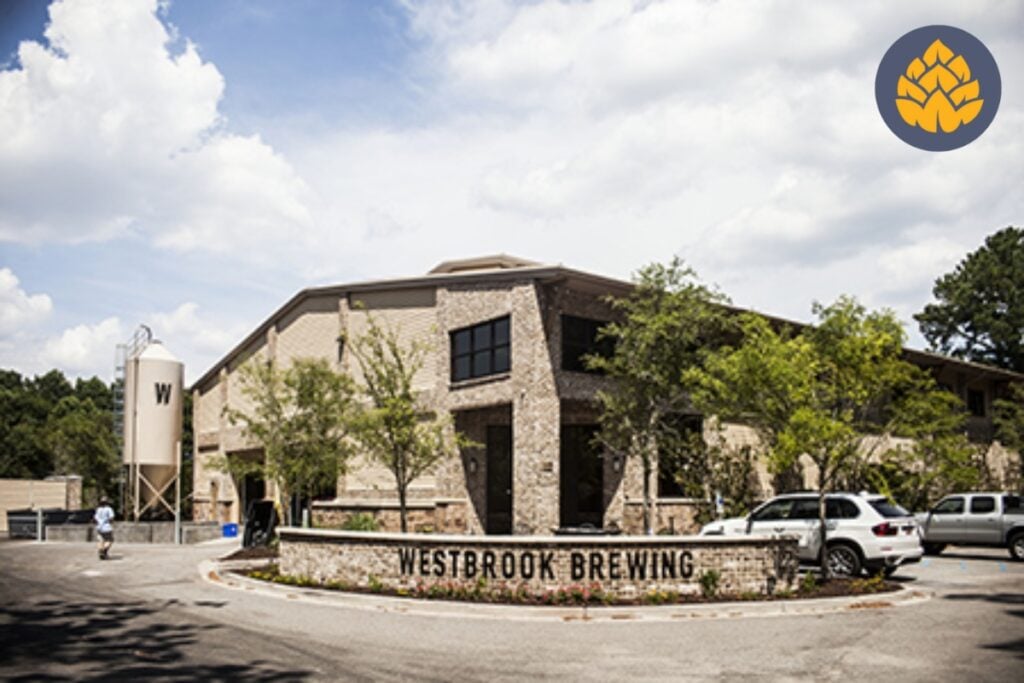 Out of all the local breweries in Mount Pleasant and probably the state of South Carolina, Westbrook Brewing Company has the most in-demand beer – Mexican Cake!
People travel far and wide just for a taste of this famous imperial stout with hints of cacao, vanilla, and a healthy kick of habanero peppers. It's so delicious they only release it once a year, so make sure your visit coincides with its release (around May).
Moving on from their Mexican cake, you'll find quite an extraordinary range of craft beers that are hard to beat. We could be here all day just writing about them! Their taproom doesn't serve food, but food vendors are frequent, and the location is pleasant with plentiful outdoor seating.
This brewery is a must-visit for any beer lover!
Location details:
Recommended beer: Their Mexican cake range is a must-try!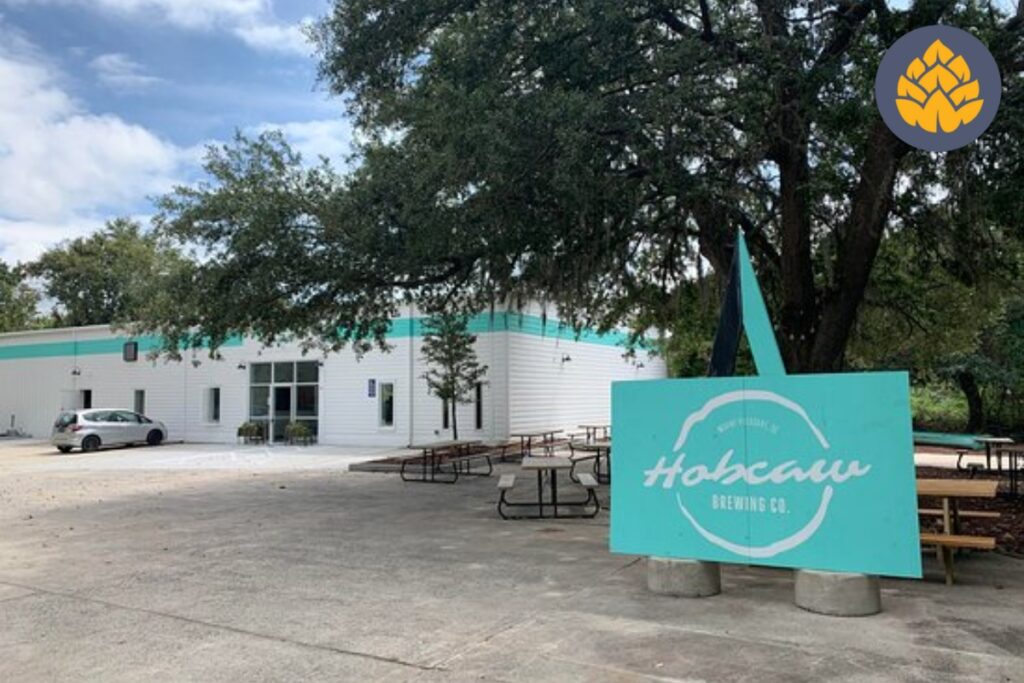 Hobcaw Brewing Company in South Carolina is a vibrant, family-friendly spot popular amongst locals and tourists alike. Known for their wide-ranging beer selection of sours, IPAs, and Saison beers, it offers something for everyone.
Their weekly beer releases keep enthusiasts hooked and coming back for something new to try along with plenty of fun games to enjoy, like shuffleboard, foosball, and Golden Tee. They also have plenty of TVs to watch sports and host regular trivia nights.
Apart from expertly crafted beer, Hobcaw also has a selection of wine, cider, and prosecco, and their staff are always helpful and happy to assist you. It's kid and dog-friendly with a large outdoor space, and the brewery is also available for private event bookings.
Location details:
Recommended beer: Bojangler – Blonde ale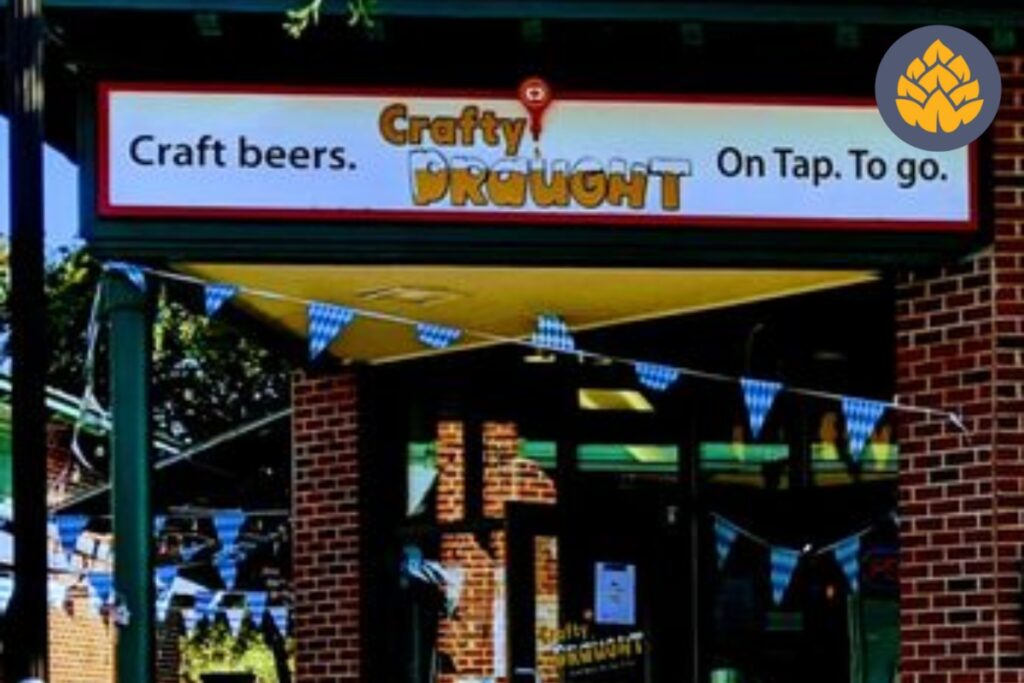 Last on our list of best breweries in Mount Pleasant is the best place to take your kids and furry animals! Kids can expect arcade games, board games, Super Mario, and Lego to keep them occupied while the adults dive into a few tasty beverages, and the dogs can relax indoors or outdoors with the occasional doggy treat.
The brewery has 26 beers on tap, which is more than enough to suit every palate, like IPAs, browns, wheat, porter, seltzers, and sours. Plus, a variety of red and white wines. If it's a good beer you're after, you'll find it here!
Crafty Drought is also one of the few breweries in Mount Pleasant that hosts private events and allows visitors to bring their own food, which is great for a family picnic day out. When it comes to evening entertainment, Trivia and Music Bingo are popular here from 7 PM every Tuesday and Thursday.
Location details:
Recommended beer: Machias Liberty Nitro Milk Stout
Expert tip
Upon your visit to Mount Pleasant, you have to see the Boone Hall Plantation & Gardens. This recognizable location has appeared in numerous films and TV shows, including "Gone With The Wind" and "The Notebook".
As one of America's oldest working plantations, it offers a real insight into the Deep South's history of slavery and civil rights. Moreover, it's unique for its breathtaking beauty: lush gardens, historic buildings, and the spectacular "Avenue of Oaks" entrance are just some of the reasons why it's hugely popular with photographers.
The plantation offers guided tours that take you back in time, making it an educational and inspiring experience.
FAQs
Which brewery would be best for a family outing?
Crafty Draught is the best brewery for a family outing in Mount Pleasant. It offers a variety of games such as Super Mario, Lego, and arcade games to keep kids entertained. Additionally, it is dog-friendly and allows visitors to bring their own food, making it a great choice for a family picnic.
Which Mount Pleasant brewery offers the widest range of beers?
Crafty Draught has a selection of 26 beers on tap, offering a wide variety to suit any palate. Hobcaw Brewing Company is also renowned for its broad beer selection and regularly releases new beers for enthusiasts to test.
Which brewery in Mount Pleasant is best for live music?
Two Blokes Brewing and Ghost Monkey Brewery often host live music performances along with serving a variety of craft beers to keep folks entertained.
Related South Carolina Breweries Articles
Mount Pleasant is just one of many great cities in South Carolina that brew refreshing beers and provide memorable evenings for beer lovers. Check out our other articles on the best breweries to visit in other cities like Greenville Breweries, SC
Wrapping up – Best breweries in Mount Pleasant, SC
Throughout this article, we've introduced you to some fantastic breweries showcasing some of the best fruit-flavored infused brews and exotic imperial stouts Mount Pleasant has on show. We encourage you to visit these breweries, savor their distinct flavors and atmospheres, and share your experiences with us!