Best Breweries in Colorado: Nine Must-Visit Breweries for Beer Lovers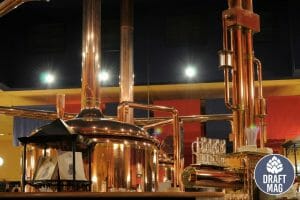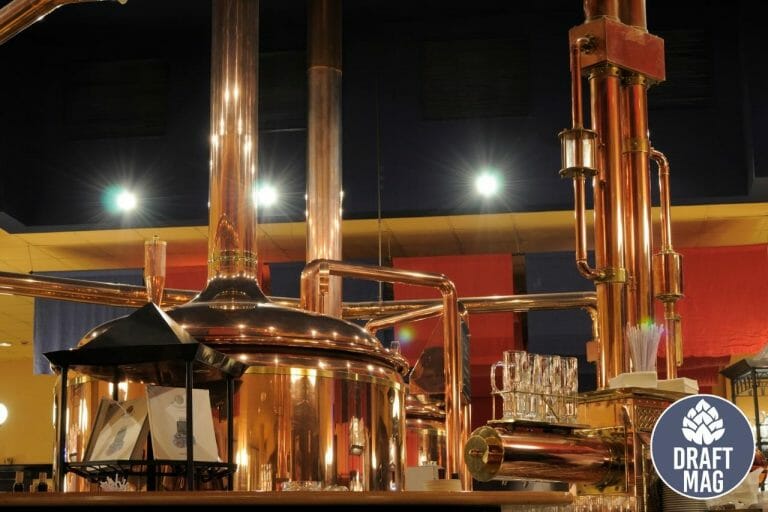 Breweries in Colorado are famous for producing the highest amount of beer in the United States.
We narrowed down this list of best breweries based on the location and quality of brews, facilities, aesthetics, and additional services offered.
Whether you want to spend an afternoon visiting new places or want to sample from various locations without having to drive all over town, there's something for you. So, read on as we show you which beer breweries are worth visiting in Colorado.
Table of the Breweries With Number of Active Beers and Their ABV Percentage
| | | |
| --- | --- | --- |
| Colorado Beer Breweries | Number of active beers | ABV (Lowest – Highest) |
| Dry Dock | 35 | 4.5% – 7% |
| Bierstadt Lagerhaus | 12 | 5.1% – 8.6% |
| Knotted Root | 37 | 5.0% – 9% |
| Odell | 56 | 4.0% – 11% |
| Coors | 13 | 3.5% – 7.5% |
| New Belgium | 63 | 4.4% – 10.0% |
| AC Golden | 15 | 3.7% – 8.5% |
| Gravity | 10 | 5.1% – 11% |
| Mockery | 21 | 4.7% – 10.2% |
Best Breweries in Colorado: Top Nine Breweries and Where to Find Them
While you can't trace the history of craft beer to the Centennial State, they've proven to be a force to reckon with when it comes to the production of craft beers. Colorado breweries are expanding rapidly, with over 400 breweries supplying some of the best beers for beer-lovers to enjoy.
Whatever taste you might like, the breweries in Colorado indeed have something to your preferenece.
– Dry Dock Brewing Company: The Best Farmhouse-style Brewery
Pros
Wide variety of beers, including craft & farmhouse-style beers
Friendly customer service
Spacious tasting room & patio
Cons
Being the first brewery to open in Aurora, Dry Dock Brewing Company has succeeded in establishing its name in Aurora and Denver. By focusing on farmhouse-style beers, they've created a unique lineup that includes sessions, sour ales, stouts, porters, and IPAs. Some of their brews may not be Colorado-style brewing, but they're still tasty!
Popular favorites at Dry Dock are Hoppy Birthday Pale Ale and Apricot Blonde. The latter is a lightly bitter pale ale with loads of hops for an extra punch, while the former is a fruity beer with exceptional flavors.
Dry Dock offers various services and offers to their customers in two locations (North Dock and South Dock). The spacious tasting room at both locations makes Dry Dock an even hot spot for beer lovers in Colorado.
– Bierstadt Lagerhaus: The Home of German Pilsners
Pros
Good selection of craft beers
Quality beer flavors
Live music and games
German food menu
Cons
Slow service
Expensive drinks
If you're a fan of German Pilsners, then the Bierstadt Lagerhaus is the place for you. They share space with a cider company and a pub. This brewery produces its beer using the traditional German style, which is quite different from other breweries.
The Bierstadt Lagerhaus brew their beer with four significant ingredients: water, yeast, hop, and malt. They offer a wide selection of craft beers, with the Slow Pour Pilsner and the Helles being the most popular on the menu.
The Slow Pour Pilsner is a German-style beer that leaves a refreshing, crisp, full-flavored taste when drunk. They also produce their ciders, and we like that they have a traditional food menu that offers German meals.
Many visitors would love the Bierstadt Lagerhaus because you can order from your phone and have it delivered to your seat. It saves the stress of waiting in long lines behind a counter. Another fascinating thing about this brewery is its vast sitting area that can easily accommodate a large crowd.
This picturesque brewery is perfect for hosting events, even for families to spend time try out the giant-sized games. Although the drinks at the Bierstadt Lagerhaus seem overpriced, comparing the quality of the beers served, it's not as expensive. Drinking at the Bierstadt Lagerhaus is a memorable experience and is one of the best Colorado breweries you should visit.
– Knotted Root Brewing Company: King of IPAs and Sours
Pros
Friendly staff
Great selection of IPAs and sours
Reasonable price
Nice patio area
Cons
Visiting the Knotted Root Brewing Company is a beautiful experience, especially for IPAs and Sour Ales fans, where some of the best hazy, Double IPAs and Sours in Colorado is served. With over 30 brewed beers, the beer selection is unique from other breweries.
Each of these unfiltered beers have a remarkable taste that leaves you wanting for more. Just as everyone's favorite on the menu was the fruity sours and the double IPAs, we would also recommend tasting them both when visiting the brewery.
If you like food servings along with your beer, you might be a little disappointed. There are limited food trucks at the Knotted Root Brewing Company on site. However, you can bring food into the brewery, so it's a win-win situation.
The location is quite relaxing, especially as it has a spacious patio area for guests to de-stress and enjoy their beer. It's the perfect place to bring friends or relax after hiking or camping. Located in Nederland, this is an excellent spot for beer-lovers to visit and have fun over a pint or two of nicely brewed beer.
One thing to love about this Colorado brewing company is its cozy atmosphere. In addition, there are ping pongs and board games available for guests to entertain themselves.
– Odell Brewing Company: Beer Garden for Beer-Lovers
Pros
Charming indoor and outdoor area
Great beer and wine selection
On-site food truck
Cons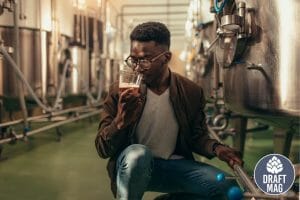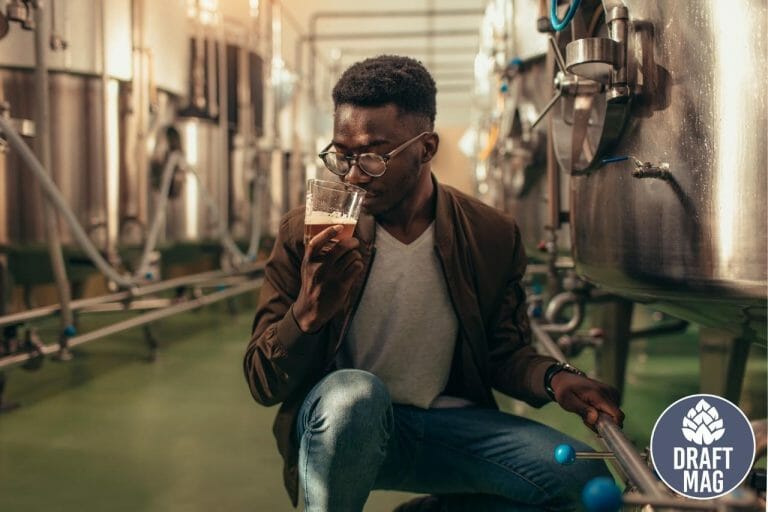 Odell Brewing Company is on the verge of slowly growing but become one of the best microbreweries in Colorado. This brewery has an excellent selection of beer and wine, taking into consideration that it has its winery right next to the brewery. The most popular beer among locals was the 90 Shilling, Easy Street Wheat, and the 5 Barrel Pale Ale.
There are over 20 beers on tap so that you can choose from a variety of styles. The location is pleasent, and the atmosphere is quite chill, where the brewery has a spacious indoor and outdoor area. It's all a combination that makes for a perfect spot to enjoy a breezy, relaxing moment.
The staff at Odell brewery are hospitable, and the service is speedy, so you don't have to wait for a long time before you get your drink. Although the food served might not be top-notch, but on-site food trucks are available. Live music and daily tours are avaiable for visiting guests
– Coors Brewery: Internationally Recognized Brand From Colorado
Pros
Self-guided free tour
Free beer sampling
Expansive location
Has a gift shop
Cons
Long queue for tour shuttle
Limited beer selection
Coors Brewery doesn't need too much introduction as they're one of the most popular and successful breweries in the United States. It is the largest single-site brewery globally and producing hundreds of beer barrels on a daily basis. The Coors light is perhaps one of the most popular drinks in the US, and every beer drinker has undoubtedly had a sip.
When you visit the brewery at Golden, Colorado, you're offered a free self-guided tour with listening devices, which makes it remarkable and stand out. This tour usually lasts for about 30 minutes.
We found it interesting and educational, as guests, learning about the brewery's history and the production of beers. Followed by the tour, you're allowed a free beer tasting expereince in their tasting room.
The reason why you would like the Coors Brewery is because it's family-friendly. Parents can bring their kids along to learn about the brewery and the production of beers.
On top of this, there are also soft drinks available for the kids and non-beer drinkers. However, unlike the average brewery in Colorado, Coors Brewery doesn't have a drinking area for people to sit and enjoy their drinks.
– New Belgium Brewing Company: Excellent Beer Selection
Pros
Excellent selection of quality beer
Fast service
Rotating food trucks available
Nice patio area
Cons
This list of best breweries in Colorado wouldn't be complete without mentioning the New Belgium Brewing Company. With over 20 beer selections, ranging from regular to seasonal beers, New Belgium Brewing Company has one of the best beer assortments we've come across, offering their excellect sellections.
We recommend the Fat Tire Amber Ale and the La Folie Sour Brown Ale as they will leave a lasting taste in your palat, that's full and crisp.
Although New Brewery is no longer considered a craft brewery, they have remained top of its game in producing the best beers in Colorado. They offer a brewery tour to guests who are curious to know about its history and brewing process. In addition, there's also a beer tasting room where you can enjoy a wide assortment of beers.
Although there's no food served at the brewery, food trucks are available outside. Apart from serving quality beer, there are fun activities to keep everyone entertained.
You can have fun in the picnic area of the brewery, which makes it an excellent spot for families and friends to hang out and enjoy their drinks. Parents can bring their kids, but only ones above 21 can taste beers served on the premises.
If you have low battery, don't worry, The New Belgium brewery has an electronic vehicle charging on site. The outdoor seating area, overlooks the river, making for a serene drinking experience, but on days when it's extra chilly, you may need to wear warmer clothes.
– AC Golden Brewery: Cherry Aroma and Lactic Tartness
Pros
Proprietary unique beers
Helpful staff
Lovely brewery location
Cons
Although there are plenty of high-quality breweries in Colorado, few can be compared to AC Golden. Overlooking downtown Golden from its perch on Washington Avenue, AC Golden Brewery offers sweeping views along with their tremendous beer. It is fair to say that this is the reason why the brewery is a local favorite among beer lovers.
The brewery offers different kinds of unique beers that you won't find anywhere else. If you love wheat beers or looking for something different from your typical brews, give Blue Star Wheat Beer a try, and we assure, you won't be disappointed.
They also offer other great drinks, where wine lovers will appreciate the Purple Toad Chardonnay, while those who prefer liquor might like Buzz Bomb, a malt liquor. They also offer Holy Mole Oaxacan Ale—another must-try for beer enthusiasts!
– Gravity Brewing Company: Great Craft Beer and Delicious Food
Pros
Lovely craft beer
Mouthwatering food available
Excellent and helpful customer service
Cons
Most foods are expensive.
If you love craft beer, you'll love Gravity Brewing. It's impossible to come across a single brew that isn't amazing. Gravity Brewery is in an old elevator factory, and they name many of their beers after it. If you eventually pay a visit to the brewery, you should try one of their stouts.
The local's favorite beers are the Weiss Guy Hefeweizen and Butcherknife. Nonetheless, whatever you choose, each sip is crafted with care by professionals who want nothing besides pleasing your palette. There are quite a few breweries in Denver, for sure you'll prefer to Gravity Brewing.
Another beautiful thing about Gravity Brewery is the peaceful setting and mouth-watering food. They also have exciting trivia nights every Wednesday to entertain visitors. The employees over there are also amiable and accommodating.
– Mockery Brewing Company: Good Beer and Entertainment
Pros
Wide variety of beer, including monthly specials.
Upbeat atmosphere
Lovely serene scenery
Pet-friendly
Cons
Hard to find for newcomers
Mockery ranks high on the top breweries in Colorado. This tiny brewery is a hidden gem and marks a name for itself in the city of Denver.
They offer a different beer style each month, which means that any beer enthusiast will always have a reason to visit. No matter what time of year it is, you can enjoy one of their many different beers.
In addition to offering seasonal brews, Mockery also hosts live music events, trivia nights, and other special days so that customers can enjoy themselves every time they enter their establishment. Customers and visitors also have the opportunity to host parties and other special events at their events center.
The brewery's location is lovely as it has a spacious patio area for guests to relax and enjoy their beer. The woodsy feel comes from giant pine trees brought down from Idaho and gives your surroundings an intimate setting even though you're in a city.
Is It Cheaper To Buy Beer at Colorado Microbreweries
No, It isn't cheaper to buy directly from the brewery. Contrary to what many might think, beers sold at the breweries are usually the same prices as the ones you'd buy in a liquor or grocery store.
They are not more affordable because they can't profit from selling for a lower price. On the bright side, though, you'd be getting beers that taste better since they are freshly brewed if you buy directly from the brewery.
Best Time to Visit Colorado Breweries
No matter the time of the year, you can always pay a visit to any of these breweries for a pint of refreshing beer made in Colorado. With over 400 breweries in the state, Colorado breweries always cater to beer enthusiasts all year long.
During fall and winter, many breweries open their doors earlier than usual to take advantage of what's left of Colorado's daylight. This extra time gives visitors more opportunities to soak in each brewery's location, mainly near a mountain, river, or park.
Aside from these, different breweries in Colorado organize special events regularly to entertain their guests, whether locals or tourists. One such is the Great American Beer Festival in the Denver metro area.
Tagged as one of the most popular beer events globally, beer-lovers from different countries usually come together and celebrate. It holds in October and is a great time to visit any of the breweries in the state.
Other events include the Summer Brew Fest and the Collaboration Fest. Breweries organize these as an opportunity for people all over the county to come and celebrate their favorite beers. To attend, always make sure you get tickets for popular tours and tastings on time, before they don't get sold out.
FAQ
Do Colorado breweries offer brew tours?
Yes, many Colorado breweries offer brew tours.
What are Colorado brew houses famous for?
Colorado brew houses are famous for their craft beer, especially IPAs, and their use of locally sourced ingredients.
Do Colorado breweries host live shows and events?
Yes, many Colorado breweries host live shows and events, including concerts, trivia nights, and food festivals.
Conclusion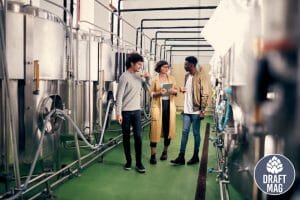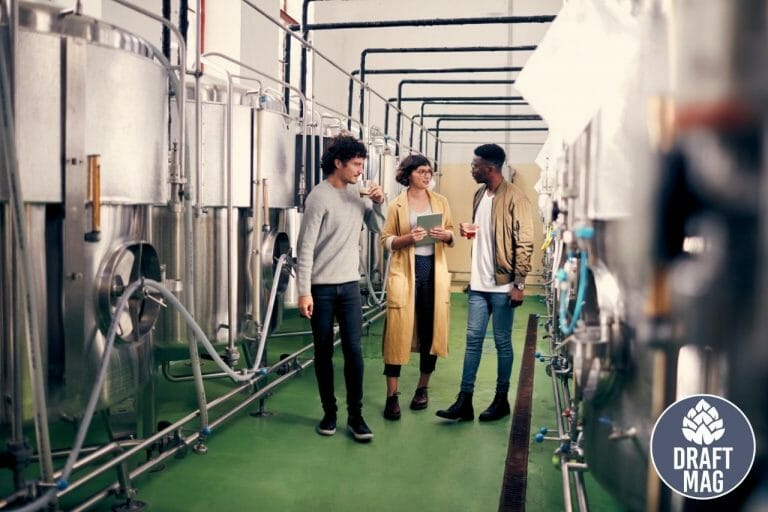 There are a plethora of famous Colorado breweries that produce some really outstanding brews. There's sure to be something for everyone, from classic ales to hop-infused concoctions.
While deciding the best breweries might be difficult, the highlighted Colorado brewing companies in this article have proven to be unique. It's also notable that you can visit any Colorado brewing company all year round.