Beer Drop Review: A Customized Subscription to Great Craft Beer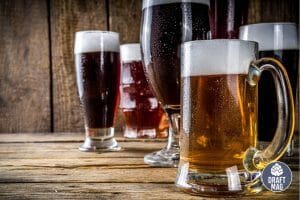 Beer Drop is just the answer for all your monthly beer cravings if you are an ardent beer lover trying to stay on top of craft beer trends. That can be a very exhausting task because of the innumerable craft beers being brewed and invented every day across America.
A subscription to the Beer Drop service can help solve this crisis of keeping up with craft beer trends. Read this guide to learn everything there is to know about the Beer Drop services, how it works, what it offers, and what it takes to be a member.
What Is Beer Drop?
Beer Drop is a craft beer subscription service where you join to receive new, innovative, and exclusive craft beers which are delivered to your doorstep. The provider changes the beer selection every month and provides you with five exclusive flavors every time.
Beer Drop at a Glance
Feature
Description
Origin
Colorado, USA
Customizations
Beer styles can be chosen
Membership
Subscription-based
Types of beers available

Hoppy
Sour
Dark
Lager
Belgian
Malty
Fruity

Method of order
Online
Hours
Monday – Friday (9 – 6 MT)
Additional features
Gift cards and rewards available
How It Works
As Beer Drop is based out of Colorado, it selects a range of craft beers from around the state and makes a surprise collection for each of its customers. But the surprise is not entirely out of your control. When you subscribe, you can choose the type of beers you prefer and they will send you a selection from only those categories.
It is a subscription where you add five categories of your beer into the beer box and then apply for a type of membership among the three types of available memberships. They always deliver beer from five different breweries, so even if you choose two or three lagers instead of choosing five different categories, you will still get different types of lagers.
The Beer Drop subscription puts the customer in the driver's seat of choosing their beer and avoids any boring repetition of the same craft beers in their monthly beer tasting journey.
What Does the Beer Drop Box Contain?
Each box from Beer Drop includes ten cans of beers from five different craft breweries. The Beer Drop basic plan includes twelve-ounce cans of premium beer and one of the finest and top-rated selections of beers, whereas the Beer Drop Plus plan includes a mix and match of twelve-ounce, sixteen-ounce cans, and thirty-two-ounce crowlers. The Beer Drop Ultimate plan has the biggest box which contains all sixteen-ounce cans and thirty-two-ounce crowlers.
Every Beer Drop box also includes a list of the beers, their descriptions, and tasting notes to help you dive deep into understanding each of the beers you received in your shipment. This is a helpful addition for those who want to learn everything about the beers they are tasting. This will also help you understand your preferences and what you like or don't like in a beer.
Process
Signing up and getting a subscription to the Beer Drop services is pretty easy. Visit their website and set up your own account and select the categories of beers you prefer. Then you need to opt for a package and pay for the subscription during checkout.
They generally make their Drops quite swiftly, about two to three days after your subscription is complete. You also need to be over 21 years of age and provide valid ID for proof to complete the process.
– Beer Selection Process
The beer selection process at Beer Drop is very well-thought-out. The team at Beer Drop has many beer advocates who scan through the Colorado area and team up with the best available beers in the state. Every Monday, the beer selection team at Beer Drop takes help from the algorithm system to choose the exclusive craft beers. They then make a list of the best beers in Colorado to get them delivered to the subscribers.
Only the top beers from these craft breweries make it to their list of available beers and it is a safe bet to go with any of their available Beer Drop packages. They also use an algorithm to track their subscribers' taste preferences and use these data insights to send you beers according to your taste palate and previous buying trends.
They also look at previous data to ensure you get supplied with five new craft beers every month and do not repeat any flavor profiles. They also ensure that every Beer Drop is unique and filled with new and special flavors to cater to their diverse audience.
– Shipping Process
The Beer Drop services charge a flat $7.99 for every box of beer they ship. They ship their boxes all across the USA. They use very secure and well-packed boxes wrapped in individual plastic bags to deliver their products and have very minimal chance of any damage during shipment. Their shipment is very prompt and always arrives on time.
During delivery, your delivery executive will make three attempts to complete delivery. If your package is still not received, it will be safely shipped back and stored at the Beer Drop facility. However, you will have to pay an additional $20 if your beer is returned to secure the beer stocking service.
Beer Drop subscription, unlike any other beer club, lets you make changes and customize beer selections even 24 hours before delivery. This gives them an edge over competitors and gets them more customers. They charge a mere $7.99 on every box they ship, whereas the average shipping charge for most beer clubs in America is somewhere around $15 – 20 per shipment.
Beer Drop Subscriptions
There are three different types of subscriptions and memberships available at Beer Drop. Here is a detailed look at what you will get with each package to help you understand which one will work best for your beer-drinking experience.
– Beer Drop
Beer Drop is the most basic category of subscription available at Beer Drop. The price of this subscription is the lowest, hence it has the least flexibility. This category gets you five beers from your selected categories from five different breweries. You will get two cans of each beer.
As this is a basic subscription plan, customers are not allowed to change or swap beers after selection. But they do make personalized recommendations which can be a significant help in choosing the best-suited craft beer for your taste palate. These recommendations and preferences can be changed and the orders can be canceled at any time if you choose to opt-out of buying the beer.
– Beer Drop Plus
The Beer Drop Plus plan is an upgrade from their basic Beer Drop Plan. This affordable subscription is their most popular package among beer lovers. In this category, you get ten beers from five different breweries with two cans of each beer. These beers are different every month based on your personal recommendations.
This Beer Drop Plus category is more flexible than the basic plan and you can swap beers as per your preference. Once you select this package, you will receive an email highlighting all the beers selected for you each month. You will get a 24-hour window to swap two of these beers if you do not like what was chosen for you. You can instead opt for two other options under your chosen categories and make your own package from the available options.
You can pay and upgrade your package and add two more beers from their taproom or special release beers categories. If you find other beers you like, you can get them added to your delivery package and you will not be charged any extra fees for the delivery. This gives the subscribers a lot of freedom to choose their beers and not be totally dependent on the algorithm of the Beer Drop service.
– Beer Drop Ultimate
The final Beer Drop subscription is the Beer Drop Ultimate plan. This plan has the most amount of flexibility and lets the customer make as many swaps and choices as they desire. This package is very similar to the Beer Drop Plus package, but this subscription lets the customer swap and opt out of all the five beer selections and personalized recommendations made by Beer Drop.
They also let you upgrade all five beers to the taproom and special releases of unique beers. This category has the most unique flavor bombs from the best craft breweries around town. The Beer Drop Ultimate members also have access to the most prominent flavors, more double dry-hopped, higher ABV, and more rare and limited edition craft beers.
Due to this highly flexible system, this subscription is the costliest. However, these subscribers get the first preference when it comes to beer allocation and distribution.
– Cost
Each of the three types of Beer Drop subscriptions come with their own membership costs. Check them out before you choose.
| | | | | |
| --- | --- | --- | --- | --- |
| Service Type/Package Name | Cost of Subscription | Shipping Charges | Total Cost | Cost per Beer |
| Beer Drop | $49.99 | $7.99 | $57.98 | $5.80 |
| Beer Drop Plus | $59.99 | $7.99 | $67.98 | $6.80 |
| Beer Drop Ultimate | $74.99 | $7.99 | $82.98 | $8.30 |
– Perks
When you join the Beer Drop club, you get reward points for various activities like purchases, references, new subscriptions, and upgrades. Each activity has a different number of points assigned to it, with monetary values attached to it. You can later redeem these points to get free beers after saving enough reward points.
Here is a list of ways you can earn points:
New membership bonus
Following them on various social media platforms
Sharing their posts on social media
Giving them product reviews
Creating a new Beer Drop account
Personal birthday bonus rewards
Rewards after three purchases
Referring a friend
Reward for every dollar spent
Value of the Reward Points
After you collect a certain number of reward points, it amounts to a monetary value. They are as follows:
5 dollars for 1,000 points
10 dollars for 2,000 points
15 dollars for 3,000 points
20 dollars for 4,000 points
Note – These point redemptions can not be clubbed together, every redemption applies to only one offer.
Types of Beers
There are seven different categories of beers at Beer Drop that you can select from and a top picks category for a surprise of flavors.
– Hoppy
In the hoppy beers category, you can mainly expect to find craft beers like IPAs, double ales, and pale ales. Here are some recent examples of beers they delivered.
Eject Mindcapsule V2 – Cryo-hop DIPA
Formless Void DIPA – Single Hop DIPA w/ Riwaka
Ecstatic Haze – NEIPA w/ Simcoe, Citra & Strata
Triple Bunk Beds – Triple NEIPA w/ Citra & Nelson Sauvin
DDH East Coast Transplant – Simcoe Cryo – DDH Double NEIPA
– Sour
Under the sour category of beer selection, you will mostly find wild ales and fruity sour beers. Here are some of the most recently served beers under the sour category.
Slushy XL Jungle Juice – Sour w/ Passionfruit, Coconut & Mango
Pint Cake: Tres Leches – Sour w/ Vanilla, Cream & Strawberries
Slushy XL Wedding Cheesecake – Sour – Smoothie/Pastry
Raspberry Table Sour – Sour Ale w/ Raspberry
Cherry Limeade Slush – Cherry and Lime Sour
– Dark
Among the dark category of beers, you can expect to find porters and stouts, which include a range of barrel-aged exclusive stouts. Some of the recent dark beers served by Beer Drop are:
Underworld Barista: Salted Caramel – Imp Stout w Coffee, Vanilla & Caramel
Bourbon Barrel Aged Imperial Stout – Imperial Stout
Vladislav Barrel Aged Imperial Stout – Bourbon Barrel Aged Stout
Breakfast at Wiley's: French Toast – Stout w/ Cinnamon & Maple
Fluffy Bunny – Marshmallow-Peanut Butter Porter
– Lagers
There are Pilsners and different kinds of lagers under this category of beers. Here are a few recent craft beers under the lager category that Beer Drop served recently.
Elefante Ambar – Mexican Amber Lager
Slow Pour Pils – Award-Winning Pilsner
Inhabited Form – Hopped Oat Lager
Base Camp LagerBier – Dry Hopped Pale Lager
Czech Dam Pilsner – Czech Style Pilsner
– Belgian
Belgian beer is one of the finest beers available across the craft beer market due to its unique brewing methods and experimental flavor profiles. Under this category, you will mostly find witbier, saisons, quad, and a variety of strong ales. Here is a list of their most recently served craft beers under the Belgian category.
Raspberry Table Sour – Sour Ale w/ Raspberry
QuaDrophenia – Barrel Aged Belgian Quad
Bruz Tripel – Belgian-style Tripel
Hellraiser – Belgian-Style Golden Strong Ale
Head In the Clouds – Weissbier
– Malty
Under the malty category of craft beer selection, you will get a range of amber ale, wine barley wine, brown ale, and scotch ale. Here is a list of their recently shipped beers.
Ms. Behavin' Again – Barley Wine Style Ale
Hallelujah! Holy Sh*t! Where's the Tylenol – Barley Wine
Ba-Ree – Scottish Ale collab w/ Beer Drop
Big Hoppy Brown – Hoppy Brown Ale
Face Down Brown – Brown Ale
– Fruity
If you are a fruity beer lover, there are many options for you at Beer Drop. This collection ranges from fruity sours to Hazy IPAs and more. Here is a quick look at their most recently listed fruity beers.
Pint Cake: Tres Leches – Sour w/ Vanilla, Cream & Strawberries
Braaaaaaaains – Strawberry & Pineapple – Double Smoothie Sour
Juicy Bits – Hazy IPA w/ Mosaic, Citra & El Dorado
Thick Strawberry Goo – Smoothie-Style Berliner Weisse
Ice Cream Parlor Peach, Vanilla NEIPA – Milkshake NEIPA
– Top Picks
Top picks is a category you can choose if you want to be pleasantly surprised by the monthly beer that Beer Drop sends you. Under this category, the beer experts at Beer Drop select their best beers of that month and send them to you. These are some of the highest-rated beers among all categories of beers available at Beer Drop.
Though it might seem risky to let others choose your beer, it is not. They take great effort in curating their beer selection for each customer and you can get your hands on some very exclusive beers which can easily sell out in the regular beer outlets or local breweries.
You can select this category and easily avoid all lines to buy craft beer and still taste the best craft beers in town and stay on top of every craft beer trend.
Who Is It Best Suited For?
The Beer Drop service is best suited for any beer connoisseurs or even new beer enthusiasts who want to experiment with trying different types of beer. There are no other beer subscription providers or clubs which serve such a unique collection of beer and serve their customers as per their choices and taste preferences. They have access to some of the most limited edition and unique flagship beers from many breweries across America.
If you are a beer lover who loves to experiment but hates the long lines to get your hands on the best craft beers, these Beer Drop offers are the best for you. Not only do they help you taste the top-rated craft beers in the market, but they also get them delivered to your doorstep at minimal charges.
Customer Service
The Beer Drop service is known to be very customer-friendly and people-centric. Their work and customer care follow a very transparent process. They are very quick to respond to and resolve customer queries and issues.
You can choose to contact them on their official website or their social media handles. You can also call or message them or even drop an email on their official ID. You can request to skip shipment in a particular month to let you take a break from the monthly beer intake.
Parting Thoughts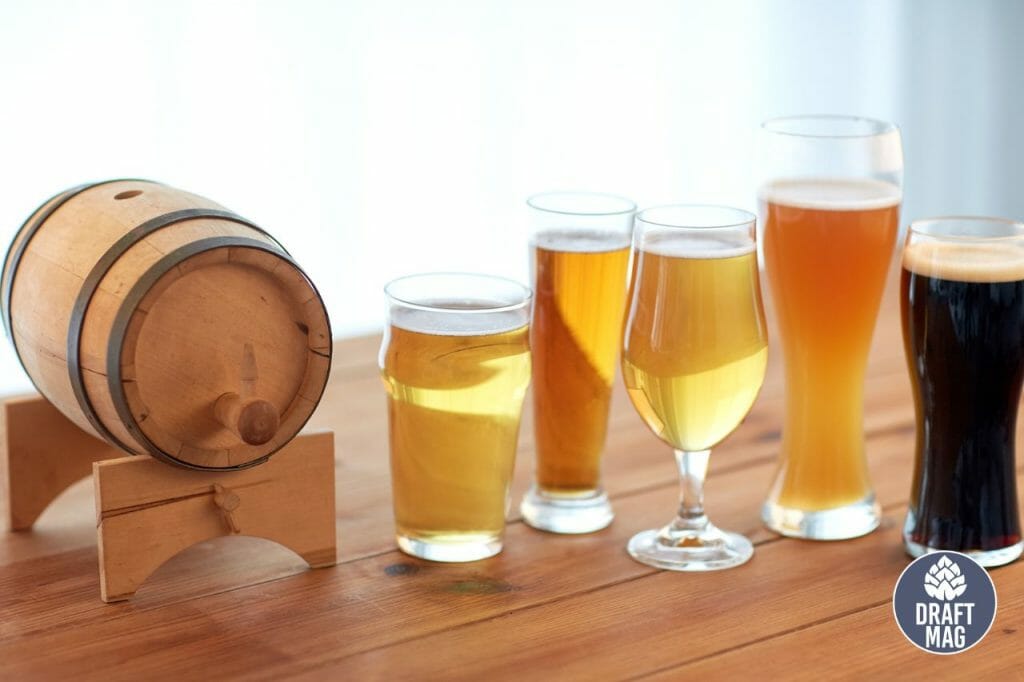 If you get a Beer Drop delivered to your doorstep and end up finding a few extra beers in your beer package box, do not be surprised. The brand is known to be very generous when it comes to serving its customers.
Beer Drop provides their customers with a unique selection of craft beers and gets them delivered to the customer's doorstep.
They have three different categories of subscription packages and let their customers swap and change beers even after the Beer Drop experts have made their recommendations.
They provide their customers with a monthly beer selection that includes ten cans of beers from five different breweries under five different categories, which helps customers taste many different flavors.
They have a flat $7.99 charge on each of their beer box shipments and do not have any hidden charges unlike other beer clubs in the area.
Their top picks category lets customers taste some of the top-rated craft beers in the market without having to stand in long queues outside local breweries.
Try out their subscriptions for a month or two before you decide which package works best for you and your beer experimentation habits. Subscribe now and get to experience some of the best beers in Colorado!