Imperial Stout is a beer you must try if you have a taste for strong and bitter beers. In the 18th century, it was popular among European royalties. Even today, it continues to be one of the strongest beers and would be an excellent option for drinkers who enjoy a strong beer with higher alcohol content.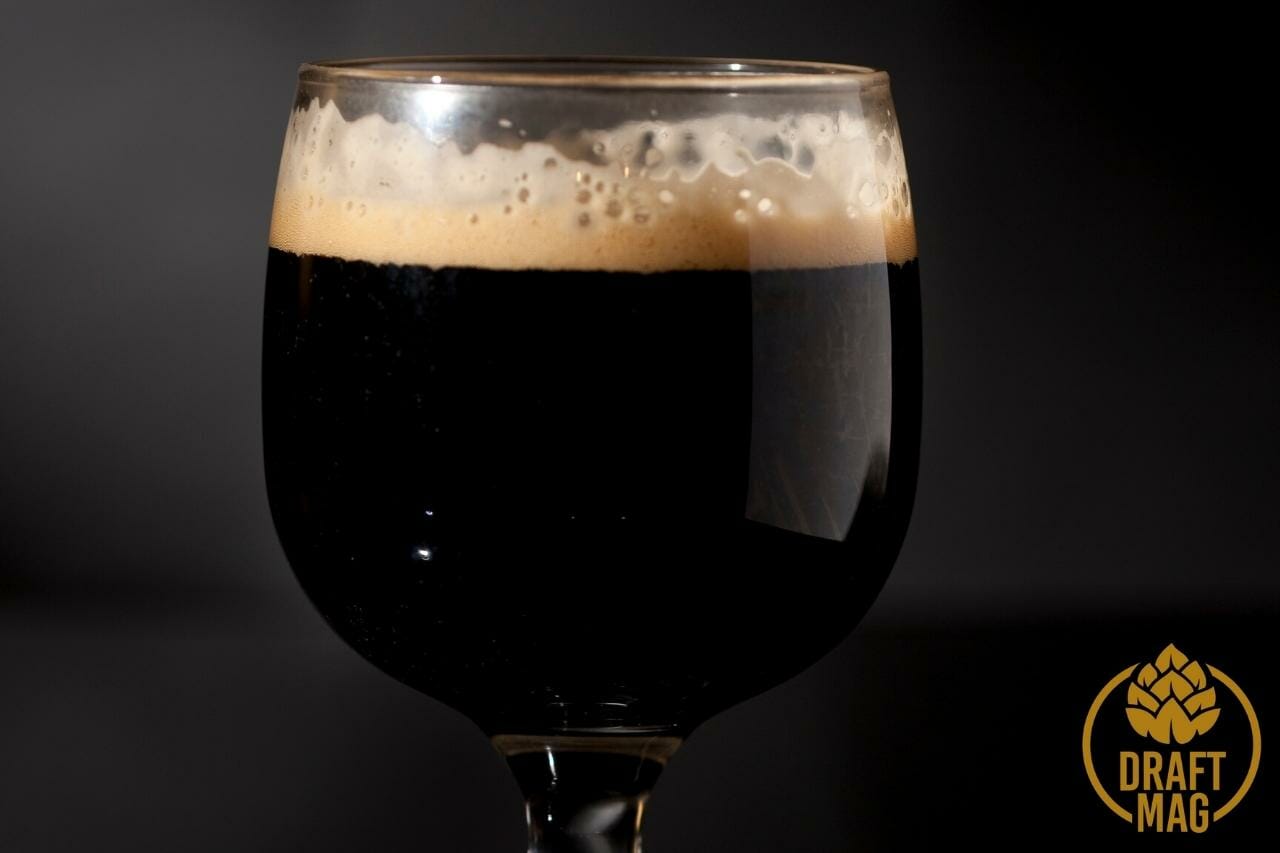 There are many reasons to fall in love with imperial stouts. Begin your flavorful stout journey! New to stouts? Explore our beginner's guide to stout beer.
Imperial Stout Stats
| | |
| --- | --- |
| Country of Origin | England |
| Taste | Intense, malty, chocolaty, warm, and bittersweet finish. |
| Body | Full-bodied |
| ABV | 7 to 12 percent alcohol content |
| Bitterness Range (IBU) | 50 to 80 |
| Color Range | 30 – 40 SRM |
| Flavors & Aromas | Rich and complex profile of roasted malts, fruity esters, hops, and alcohol. Hop flavor ranges from medium to medium-high |
| Serving Temperature | 50 – 55 F |
Imperial Stout Review
Here is a detailed idea of what this dark and strong stout beer is like:
Appearance
As you may expect from such a beer with such high alcohol content, the Imperial Stout has a heavy appearance. The beer is opaque black, which also happens to be one of its signature characteristics. You may get a thick layer of foam upon pouring Imperial Stout into a glass.
Aroma
Imperial Stout beer carries a strong aroma of roasted malt with a hint of tobacco, smell coffee, chocolate, honey. Depending on the ingredients used by the brewery, the aroma may also have fruity esters, particularly cherry and raisin. However, it is the scent of the malt that dominates the aroma of this strong beer.
While the aroma isn't bad, you might want to note that this stout tastes much better than it smells. This is an excellent stout, with a distinct taste that sets it apart from the other beers out there.
Mouthfeel
Well-attenuated with a gentle warmth of alcohol. Full-bodied, smooth, and chewy. Low to moderate carbonation varies according to aging. The thick nature of this beer leaves a prominent mouthfeel, together with the aftertastes.
This strong stout is generally quite rich in the flavor of malt. The modern adaptations of the Imperial Stout come with a relatively high bitterness, balanced by residual sugar, licorice notes, dark fruits, and roasted coffee.
Flavor
The rich and complex profile of roasted malts, fruity esters, hops, and alcohol. Hop flavor ranges from medium to medium-high. The taste of alcohol is quite strong in the Imperial Stout, which one would expect from such a high ABV beer. The bitterness of the hops, the sweetness of the malts, and the fruity ingredients together create a complex and interesting flavor.
Imperial Stouts have a fairly similar flavor as other stouts, except that the former isn't as sweet. Although Imperial Stout is predominantly bitter, American Imperial Stout often contains vanilla, maple syrup, or chili flavors.
However, the sweetness of the malt is still present and helps balance out the bitterness. The chocolaty taste is mild but clear and leaves an aftertaste in the mouth. The dried fruits further add to the complexity of the taste.
Food Pairings
Imperial stouts pair well with any type of beef dish. Some prefer juicy steak to complement the big body. The choices of cheese are stilton, feta, and gorgonzola. Dark and chocolate-rich desserts complement this beer style.
When properly brewed and stored, Imperial Stouts age well and develop a beautiful taste. This stout goes particularly well with desserts and cheese.
Ingredients
As different breweries have their recipes for an Imperial Stout, the ingredients may vary. However, some of the common ingredients used in this beer are:
Grain bill
A grain bill between 17.5 and 20 is ideal for this beer.
Hops
Imperial Stout is one of the most popular bitter beers brewed with a wide range of hops. To brew such a strong beer, a large amount of hops is necessary. Popular choices include Kent Goldings, Magnum, and Horizon.
Malt
To balance the bitterness of the Imperial Stout hops, a proportional amount of malt is necessary too. Black roasted barley, pale chocolate malt, coffee malt, and crystal malt are among the best ones for this beer.
Yeast
A wide variety of yeasts work well while brewing Imperial Stouts. However, ale yeasts are the best.
Nutrition Facts
The serving size of 12 ounces (355 milliliters) contains:
Calories: 270 to 300
Protein: 2.5 grams
Carbs: 21 grams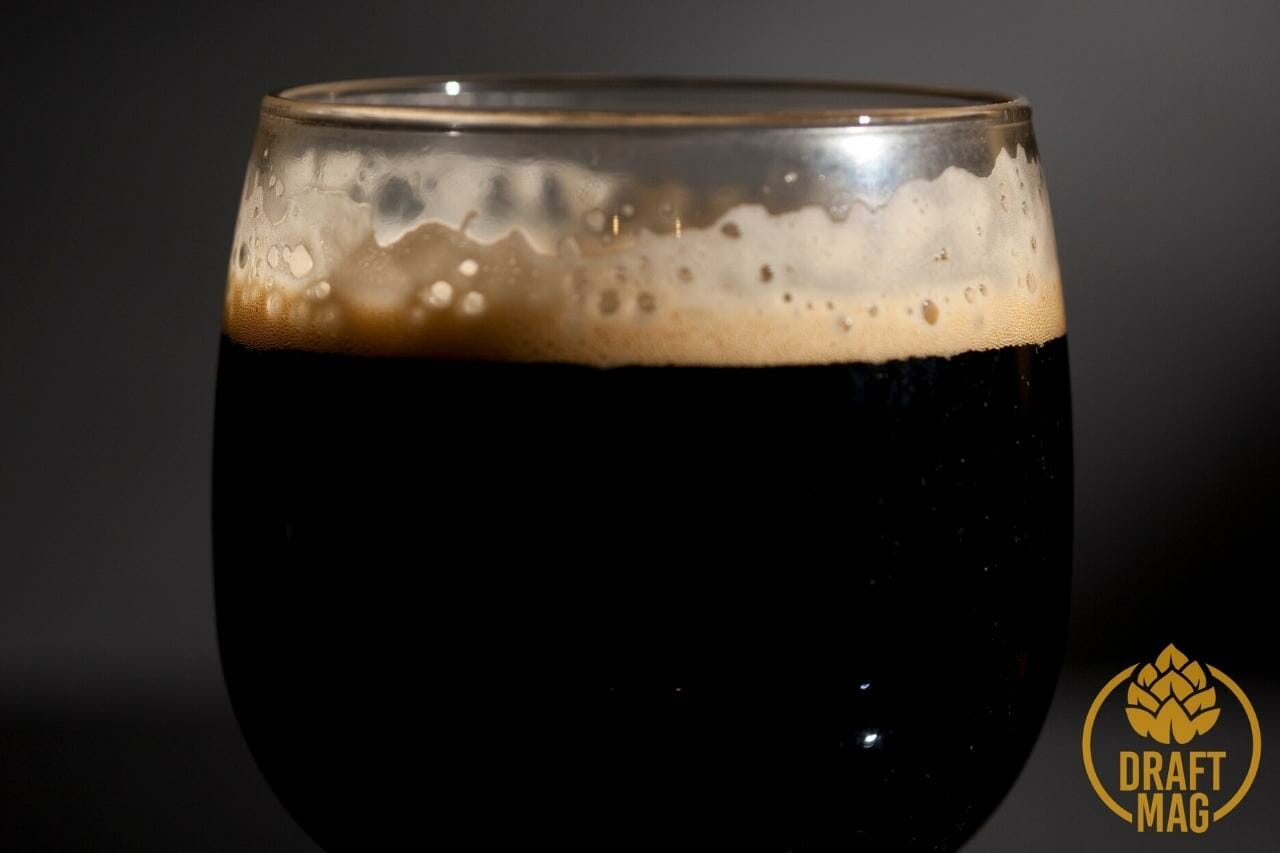 History
The Imperial Stout's history dates back as far as the 18th century. The first brewery to make Imperial Stout was Barkley Perkins, known as Thrale's Brewhouse in the late 18th century.
This unique beer quickly became a hit among contemporary people, including the royals.
It originated in the 1900s as an alternative to the sweeter stouts.
Besides enjoying a lucrative market in London, they also exported the beer to Russia. This strong stout became a personal favorite of Empress Catherine the Great. According to many, the Imperial Court of Russia is where the beer got its name "Imperial Stout" from.
The Imperial Stout remained popular over the decades, with numerous breweries copying the recipe and carrying forward the legacy. The beer also underwent various changes, with the breweries adding their twists to it.
Where Are The Best Places That Offer Imperial Stout
If you are looking for a good Imperial Stout, here are some of the best breweries to get it from:
Craft Beer The Imperial Stout at Craft Beer is incredibly smooth and rich in taste. Notably, the brewer uses more than ten types of malt in this beer.
North Coast Brewing Named North Coast Old Rasputin, the Imperial Stout from this brewer comes with 9 percent ABV and features bold flavors of chocolate, fruits, and coffee. The recipe is quite similar to the classic one from the 18th century.
Avery Brewing If you want to try something really strong with very high alcohol content, this brewery's Imperial Stout may suit your taste. Despite an ABV rating of 15.9 percent, the beer is unexpectedly smooth.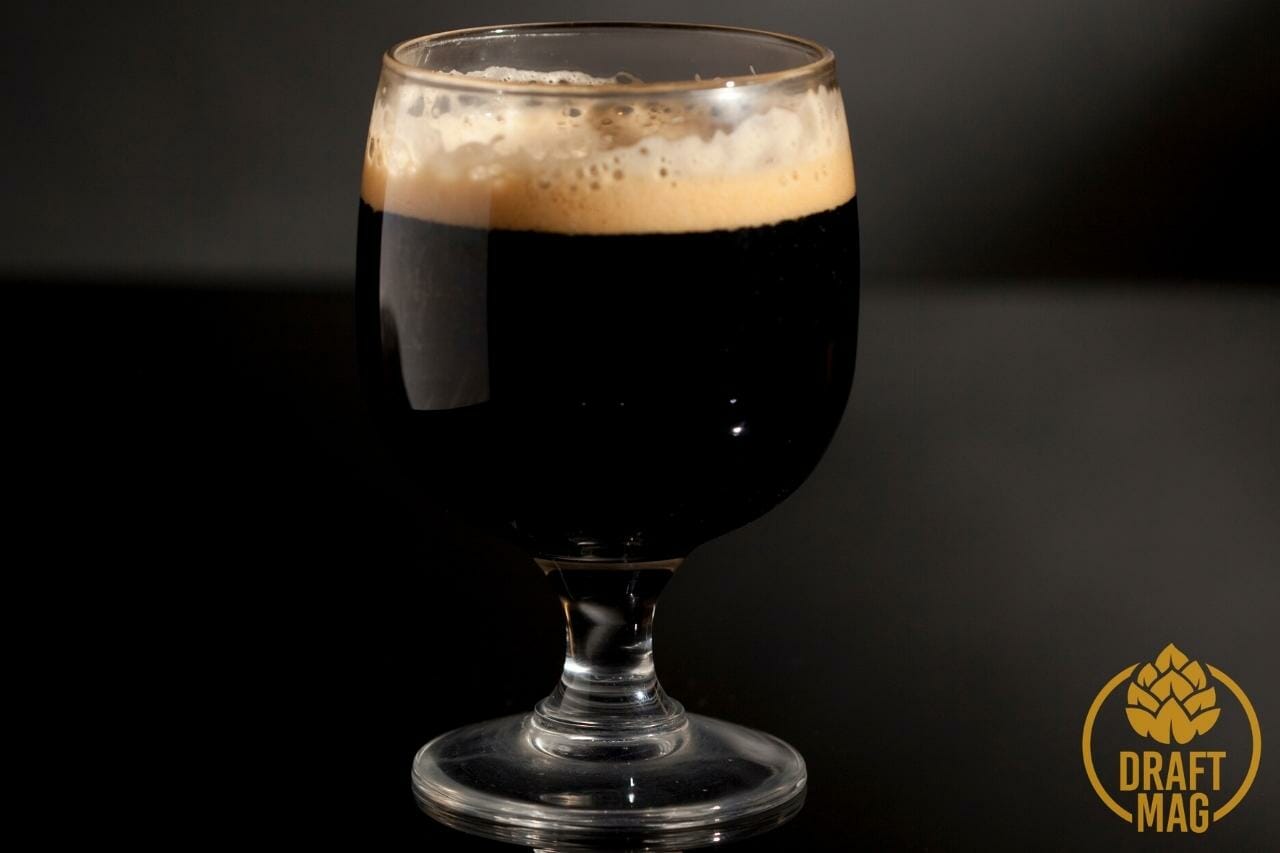 FAQ
Is Imperial Stout Healthy?
Yes, Imperial Stouts are generally healthy. Dark beers like stouts are the healthiest. And considering that Imperial Stout is one of the darkest stout beers, it is easy to assume that it would have great effects.
This type of beer contains a high amount of flavonoids, which possess antioxidant properties and can protect against diseases. Imperial Stout is also rich in vitamin B, which helps prevent heart problems.
What Makes Imperial Stout Popular?
Its complex yet delicious taste makes it extremely popular, just like it was among the royals in the 18th century. Imperial Stout goes well with aged cheese, foie gras, and flourless chocolate cake.
Of course, not everyone is a fan of such strong beers. However, Imperial Stout is an absolute treat for those who love such beers or would like to try a bitter stout for a change.
What Is the Imperial Stout Alcohol Percentage?
While regular stouts generally have an alcohol content below 9 percent ABV, the Imperial Stout alcohol content is generally around 10 percent or more.
The fun fact is that with so many breweries offering Imperial Stouts, you could easily find one that suits your tastes. While some breweries stick to lower ABV ratings close to 9 percent, you could also buy an Imperial Stout with 15 percent ABV. Regardless of whether you prefer a heavier beer or a lighter one, you would likely find a suitable option.
Wrapping Up
Strong, rich, and complex, the Imperial Stout is in a league of its own. When it comes to stouts, it always deserves a special mention.
With the Imperial Stout ABV potentially going up to more than 16 percent, this beer has a very high alcohol content.
The taste of this beer is rich and complex, thanks to the multitude of malts and other ingredients.
The bitterness of the hops is quite distinct.
Imperial Stouts are among the healthiest beers, rich in antitoxins, flavonoids, and vitamin B.
If you generally love stouts but would like to try a comparatively bitter variation for a change, the Imperial Stout is the drink to go for.
With so many breweries offering their versions of the beer, you should be able to find one that meets your tastes. The abundance of hops and malts creates a rich flavor, together with the taste of the alcohol.