American Sour Beer: Guide to The Beer Style and Available Brands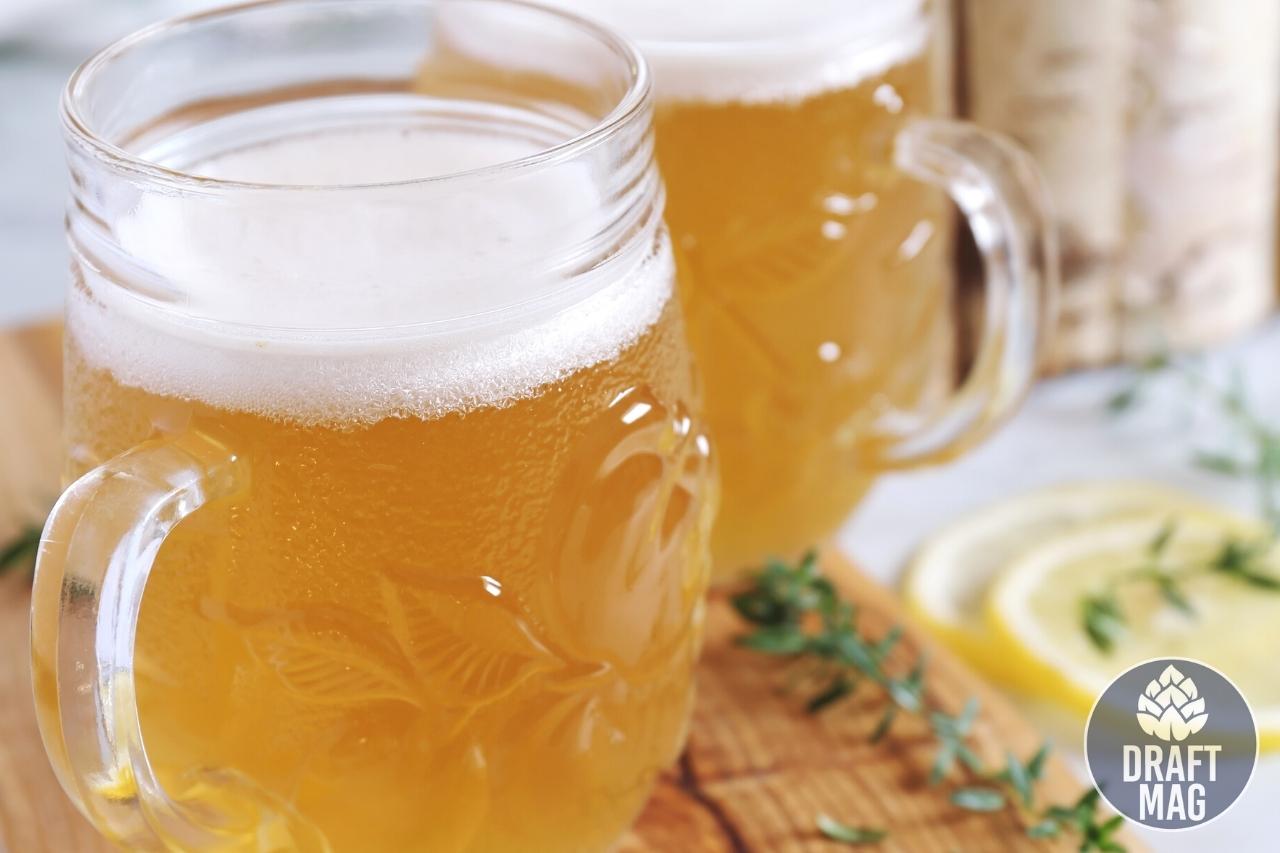 American sour beers give you a sound healthy body system while helping your digestive and immune systems function efficiently. Drinking an American sour beer serves you right to pave your way out of stress.
Furthermore, while purchasing American sour beers, you have a vast selection of options to pick from, and the trick is to select wisely with our article and tips in mind.
Let's take a look at some of the top American sour beers on the market right now.
What Is an American Sour Beer?
American sour beer is a beer with a sour, tart, or acidic flavor. This American sour flavor is created due to cultured souring agents or even the aging of the barrel they are kept in. Belgian lambics, gueuze, Flanders red ale, and German Gose and Berliner Weisse are all examples of traditional craft sour beer styles.
Likewise, it is also worth knowing that American sour beer is similar to American sour ale, however, there is a difference. American sour ales are earthly beers with no added acidity, unlike American sour beers.
The Common American Sour Beer Styles Profile
The following are the typical American sour beer styles you can always purchase along with their profiles.
– American Wild Ale
American wild ales usually include uncommon yeasts rather than specific restrictions or procedures. As a result, yeast and bacterial strains are used instead of or in addition to traditional brewer's yeasts in the production of American beers.
The microflora may be cultivated or collected naturally, and if you want to make your own, you can ferment the beer in various containers. Ommegang, Avery 15 and Brabant, and Jolly Pumpkin Perseguidor are examples of American wild ales.
The appearance of American wild ale can vary depending on the style. It often varies based on the barrel it was aged and can be light or dark.
This beer style often gives a funky note due to the presence of Brettanomyces. Instead of a single dominating character, the best samples will show a variety of aromatics, like Band-Aid, barnyard, or earthy characteristics. Based on the beer's coloring the aroma can vary. In the darker versions, you can smell caramel and chocolate aromas and sometimes fruity notes.
Depending on the base and style, the body of an American Wild Ale varies. It is frequently lighter than the foundation style would imply. Carbonation levels range from moderate to high, and are often lowered with greater alcohol instances.
Keep an eye out for a good balance between the base beer and the fermenting flavor. There are several possible results, ranging from a strong acidity/funk to a delicate, pleasant, harmonic brew: strong or mild, malty or hoppy.
You can pair American wild ale with fried food, burgers, cheddar, buffalo wings, pizza, Mexican food, Asian food, romano cheeses, or parmesan to enjoy drinking it.
– Berliner Weisse
Berliner Weisse is a craft sour beer prepared using Lactobacillus bacteria. This beer is often served with various syrups to counteract the tartness.
The color is mostly a sun-bleached straw, with clarity ranging from excellent to hazy. Carbonation is effervescent and spritzy, and it's frequently compared to champagne.
It has a unique and appealing scent. Apple cider may come first, accompanied by a sauvignon blanc funk with a hint of passion fruitiness and white crackers.
It usually has a lovely combination of acidity and sweetness.
This beer has a dry, tart, and American sour flavor. Bitterness is relatively minimal and practically undetectable in this beer style.
French fries form a good pairing with this sour beer style to step up the game and enjoy your Berliner Weisse. Also, pretzels and potato chips are great pairing foods to consider when drinking your Berliner Weisser.
– Flanders Red Ale
After fermentation, Flanders red ales are aged in oak barrels using brewer's yeast. Usually, older beer is mixed with "younger" beer to provide a consistent flavor. This sour pale ale is also known as "flemish red."
The beer has a rich crimson burgundy to red-brown coloring because of the use of kilned malts and roasted barley.
Wafting up from the dark depths of this style are plums, currants, black cherry, and a small range of orange flavors. Some mild or excessive sourness can be detected as well.
Mouthfeel is similar to decent red wine, with medium body, low to medium carbonation, and astringency.
Flanders red ale isn't particularly fruity, although it has a slight malt flavor. Likewise, there isn't much hop bitterness in the flavor of Flanders red ale. However, chocolate and vanilla notes are detectable in them.
You can combine Flanders red ale with chocolate cake, cheddar cheese, grilled steak, walnuts, berries, and salads, making it enjoyable to drink.
– Gose
Gose is a top-fermented beer from Goslar, Germany. Before primary fermentation, the wort is inoculated with lactic acid bacteria to make this type sour.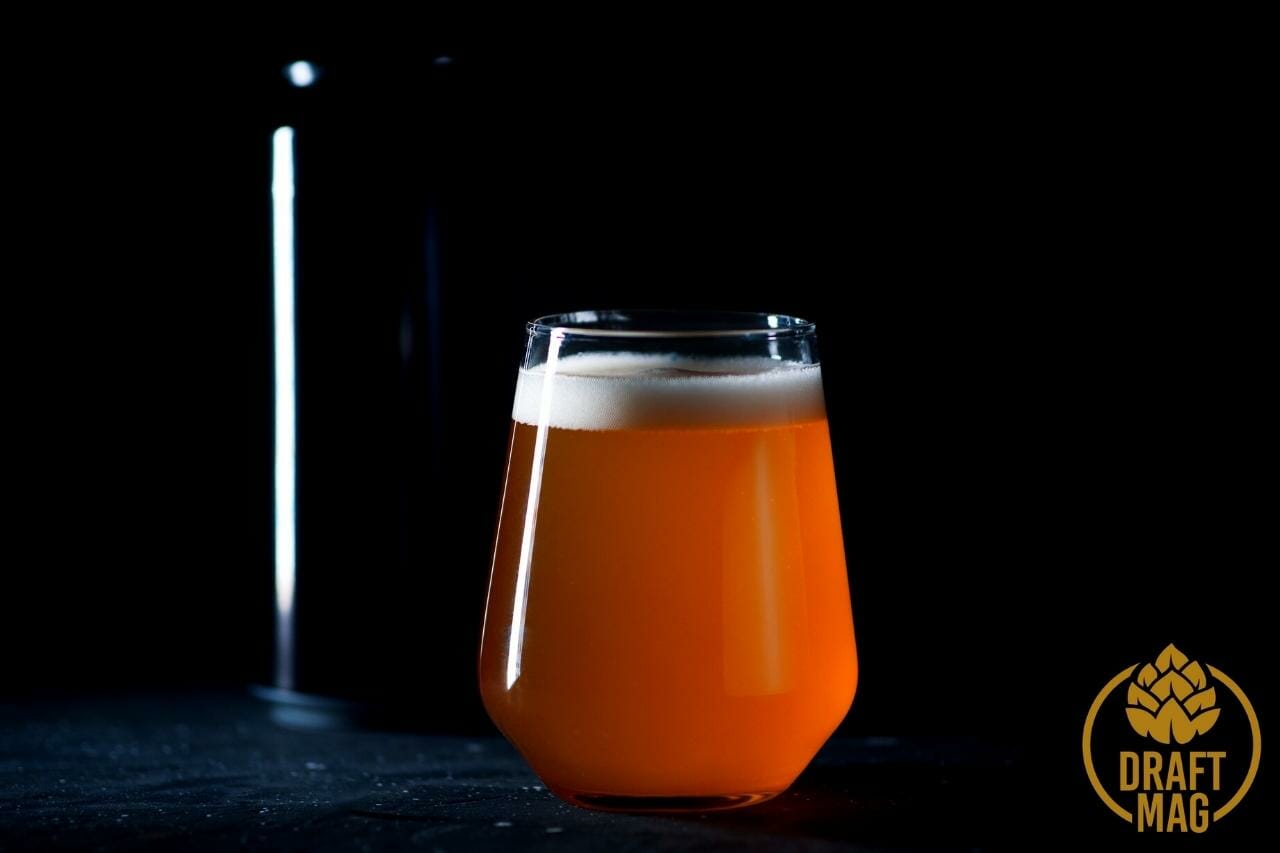 Gose is a beer that hasn't been filtered.
This means that the hue ranges from a light yellow to a darker gold.
The head should endure a long time, be made up of tiny, densely packed bubbles, and be able to grow to a fairly big size.
It has a light to medium fruity scent with a low sourness.
The body of this beer is mild to moderate in weight, with plenty of carbonation. It's also crisp and clean, with a light, refreshing flavor.
The beer has a distinct sourness. It usually contains mild to moderate pome fruit notes. Soft lemon and grapefruit notes may also be tasted in the beer.
You can pair the beer with various dishes and fruits including blueberries, Arugula salad, Goat cheese, omelets, Crab cakes, lobster, and grilled fish.
The Top Five American Sour Beers To Drink
The following are the best American sour beers to drink that our team of beer experts has selected for you:
– New Belgium La Folie
This craft sour beer has a mild bitterness. So, it is perfect for anyone that loves sour beer with little or no bitterness. Likewise, New Belgium La Folie sour beer contains fruity notes like cherry and green apple. According to the expert review, it is worth noting that this sophisticated sour beer is considered the overall best sour beer in America.
The features of New Belgium La Folie are:
It is acidic and sharp
It contains plum peel, cherry, and green apple notes
It has a mild bitterness
Its mouthfeel is silky
– Side Project Brewing Blueberry Flanders
According to expert reviews, you can consider this sour beer the best for anyone looking for a traditional sour beer. Though very bitter, this sour beer has a fruity flavor (cherry and lime). So, if you take pleasure in having a beer with high sourness while still fruity, you can purchase this sour beer.
Side Project Brewing Blueberry Flanders has the following features:
It has a delicious vanilla and cherry aroma
It contains a good proportion of acetic and lactic acids
It has a fruity, long-lasting bright sourness
– Allagash Coolship Resurgam
The scent of this sour beer is characterized by candied fruit, apricot, and lemon zest. So, if you like this smell, this sour beer is a fantastic choice for you. Similarly, this sour beer combines fresh wheat and pilsner malt, both of which provide the body with beneficial nutrients.
The features of Allagash Coolship Resurgam are:
It contains aged hops, fresh wheat, and pilsner malt
The scent is dominated by candied fruit, apricot, and lemon zest
It has funk aromas
– J. Wakefield Miami Madness
A good fan of a sour beer with mango, guava, or passionfruit flavor will love this sour beer. It contains both the sweetness and sourness of these fruits.
The features of J. Wakefield Miami Madness are:
It has the sourness and sweetness of passionfruit, mango, and guava
It is a refreshing beer
– Firestone Walker Brettea Rose
Firestone Walker Brettea Rose is a good choice for anyone longing for a low-alcoholic Berliner Weisse beer. Another amazing thing you will find about this sour beer is the fact that it is full of both the taste and aroma of raspberries. So, you will consider giving it a try if you have a strong love for raspberries.
The features of Firestone Walker Brettea Rose are:
It is a low-alcohol Berliner Weisse-type
It has a raspberry taste and aroma
It has a bracing acidity
FAQs
– Does American Sour Beer Contain Acids?
Yes, acids are present in American sour beers. American sour acidity is predominantly acetic and lactic. It also contains several additional organic acids that are produced during fermentation by other bacteria or spontaneously synthesized in the mash with acidic solution malt.
– Is a Shandy a sour?
Yes, a shandy is sour. The two-ingredient beverage, which consists of beer and citrus juice (usually lemonade), is a delightful and low-effort drink, undoubtedly one of the greatest session beverages available.
– Why Is Sour Beer Popular?
Sour beers satisfy every beer lover's flavor preferences. Even people who don't like beer enjoy drinking it because of its refreshingly different aroma and flavor.
Conclusion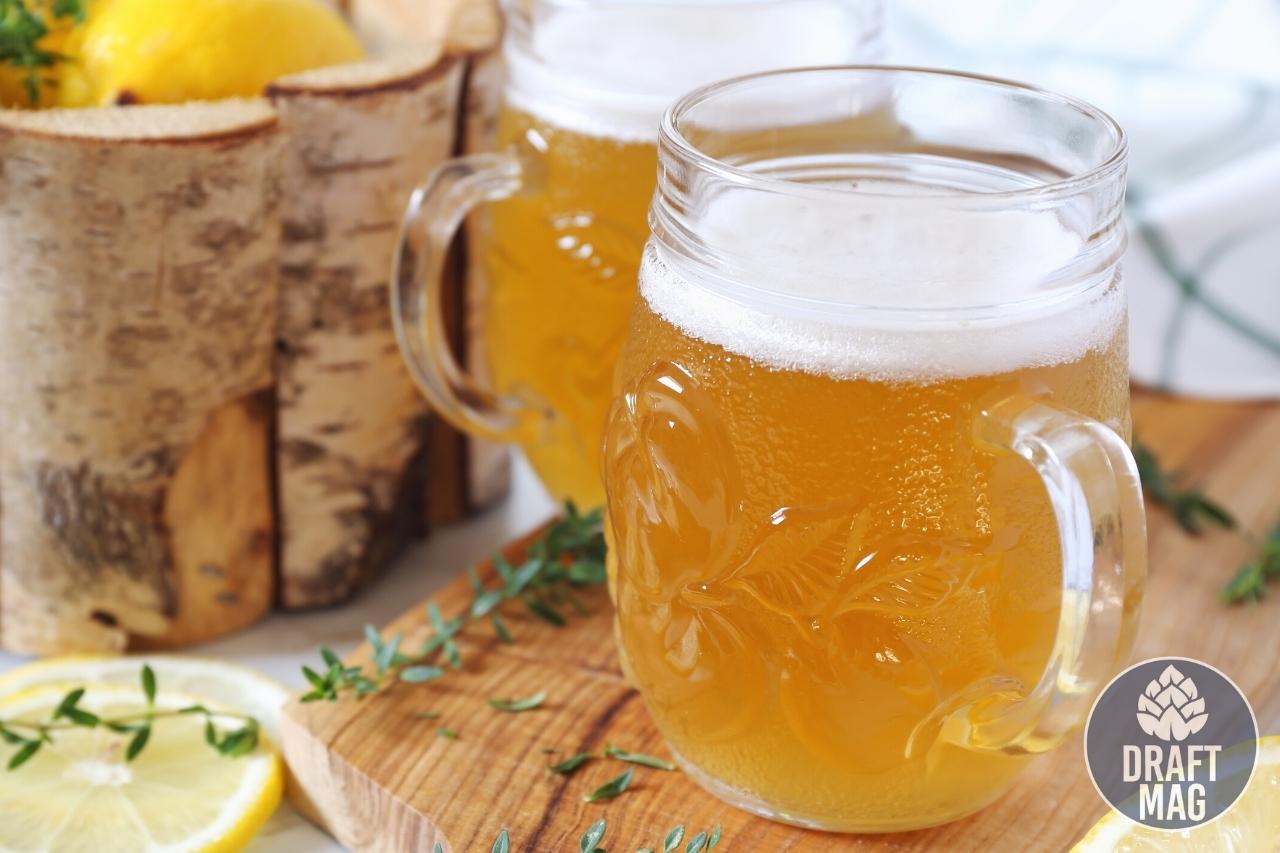 We've revealed the experts' research on American sour beers to help you make an informed decision about which style and which brand of sour beer to choose.
A quick recap will go a long way to stay abreast of what we've discussed so far:
American sour beer is a beer with a sour, tart, or acidic flavor.
Unlike American sour beers, American sour ales have no added acidity.
The physical features of the various varieties of American sour beers (appearance, aroma, and flavor) are diverse and mostly influenced by the production processes.
American sour beers may be paired with a wide variety of dishes for a more flavorful and delightful experience.
Popular American sour beers to drink are New Belgium La Folie, Side Project Brewing Blueberry Flanders, Allagash Coolship Resurgam, J. Wakefield Miami Madness, and Firestone Walker Brettea Rose.
When it comes to American Sour Beer, you can always count on getting the finest one by following the information we have included in our article.
You deserve the best, and you may have it at any time with our beer experts' advice!