Berliner Weisse: A Fuzzy and Tangy Beer for a Perfect Evening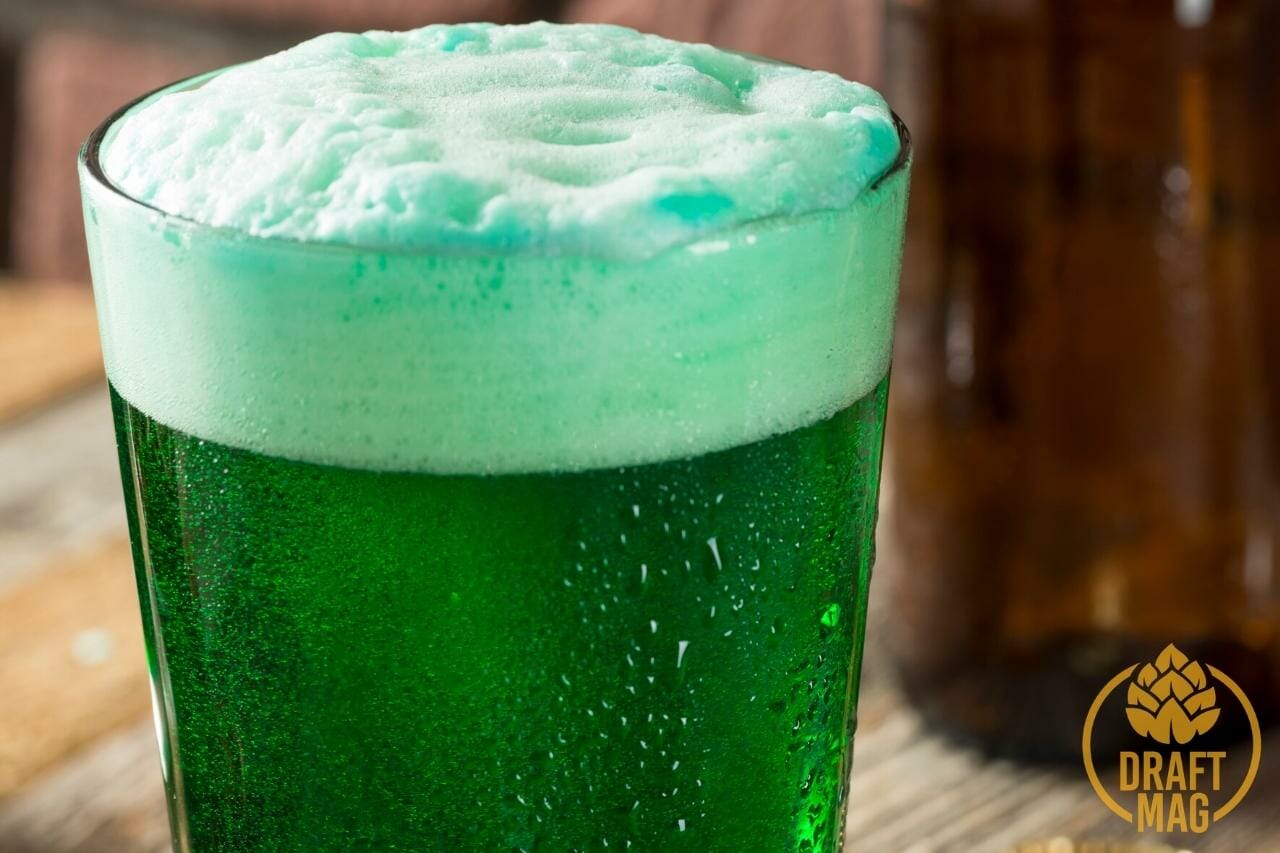 Berliner Weisse is a pale, tart, and sour German Wheat beer with low alcohol content. Due to its characteristic clean lactic sourness and prominent carbonation, it is also known as the "Champagne of the North." The beer is native to Berlin and its surrounding area – no wonder why it is called Berliner Weisser.
Let us wait no more and take a leap into the salient traits of the Berliner beer.
Berliner Weisse Stats
| | |
| --- | --- |
| Country of Origin | United States |
| Taste | Tart, Refreshing, Strong lactic sourness |
| Body | Light-bodied |
| ABV | 2.8 – 3.8  percent alcohol content |
| Bitterness Range (IBU) | 3.0 – 8.0 |
| Color Range | 2 – 3 SRM |
| Flavors & Aromas | Strong lactic sourness, Fruity (Lemon or Trat Apple), Bready, Grainy |
| Serving Temperature | 42 – 46 F |
Berliner Weisse Review
The style was trendy around Germany until a couple of centuries ago. Today, however, very few German breweries bottle Berliner beer. The American craft beer revolution has added a twist to many tarts and effervescent German-style beer. Our beloved Berliner beer also got spiced up in this American pursuit.
– Appearance
The Berliner-style beer pours very pale, ranging from straw to light golden color. It is a very light (color and alcohol), sour, and dry wheat ale. It demonstrates a clean sourness that gets competent by hints of wheaty-grainy malt.
The main reason behind the pale or light appearance is the use of pale malted wheat in approximately 30 to 40 percent proportion. The rest of the part is made from pale Pilsner malts. Berliner Weisse can be produced with wheat and malted barley combinations by kilning the malts at very low temperatures as it minimizes beer's coloration.
The beer's clarity depends on the recipe. However, it ranges from transparent to moderately hazy. A thick, dense off-white to white head sits on top of the body, which shows poor retention. A true Berlinerweiss is always effervescent.
– Aroma
Since the use of hops is quite low, it does not demonstrate hop flavor and aroma. Moderate to moderately-high sour character is always prominent within this beer style. If the fruity character is present, it is mostly lemon or tart apple. Whereas the malt character resembles uncooked bread dough in conjunction with acidity produced by lactobacillus.
Some may also describe this signature taste as sourdough bread. Berliner Weisse has a zero to moderate alcohol aroma. Generally, the funky notes from Brettanomyces or Brett are restrained.
– Mouthfeel
Due to high attenuation and low gravity, a Berliner Weisse has a dry body with a refreshing crisp and medium to high carbonation with a light body. There are 175 calories in 330 ml of Berliner Weisse.
– Flavor
You can expect a tarty and strong lactic sourness with little to no hop flavors while drinking a Berliner-style Weisse. Hints of bready or grainy wheat flavor are also present. Fruited Berliner Weisse tastes citrusy-lemony or tart apple. A clean sour character dominates the overall balance of the beer.
Furthermore, there is little to no bitterness since the use of hops remains minimal. You may notice some funkiness produced by Brettanomyces yeast, but it is restrained to a greater extent. The finish is very dry.
Today, however, American brewers use exotic fruits in traditional recipes. While this fruited Berliner Weisse showcases all characteristics of the base style, it results in a more flavorful finish and colorful hues.
Berliner Weisse ABV ranges from 2.8 to 4 percent and IBU from 3 to 8. This refreshingly tart beer is mostly served with a flavored syrup like Woodruff or raspberry.
– Food Pairings
When mixed with a shot of sugar syrups, you can pair it with several different courses. However, non-sweetened ones go well with tart fruit, desserts, or fruit salads.
Additionally, you can also try: 
French fries, potato chips
A mix of light greens along with strawberries
Cheesecake with raspberries
Soft-ripened goat milk cheese
Havarti, Chevre
A dessert fruit bowl of cherries, tart melon, and strawberries.
Caramel desserts also pair well.
Ingredients
The ingredients are pretty simple. Hops' aroma and flavor are highly restrained. Typically, a Berline beer is brewed with the following ingredients: 
– Malts
A significant portion of the malt bases consists of wheat. Normally it can go up 50 percent of the total grain bill. The rest of the grain bill consists of German pilsner malt.
– Hops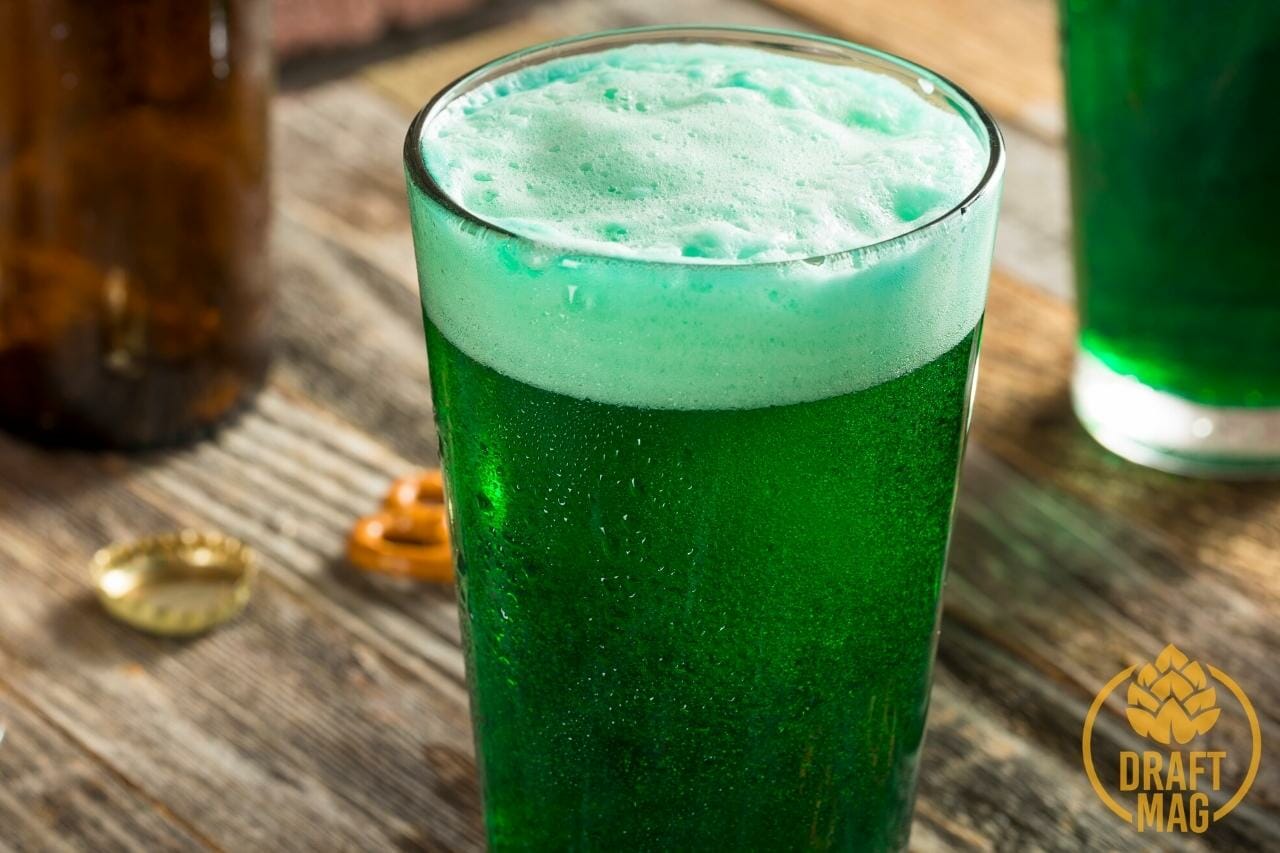 While it is not a "hoppy" beer, the right choice of hops is vital for the balance of the blend. For this, brewers use hops like Hallertau Hersbrucker and Sorachi Ace.
The main reason behind using a Japanese-variety hop (Sorachi Ace) in a German beer is to add citrusy-lemon and herbal flavors that go well with Hallertau.
– Yeast
Seasoned German brewers know the importance of Brettanomyces yeast in a Berliner Style beer. While most of the sourness comes from the use of Lactobacillus, the strains of Brettanomyces may produce some funky notes. However, these funky notes are not prominent enough to bother you.
Generally, a combination of Wyeast 1007 (German Ale) yeast or White Labs WLP677 Lactobacillus delbrueckii Bacteria can do the job.
– Fermentation
The blend is fermented with a combination of top-fermenting yeast and strain(s) of Lactobacillus. It is essential for the characteristic sharp sourness of the beer. This taste can be further enhanced by extending cool aging.
Nutrition Facts
1 Flasche (330 milliliters) of Berliner Weisse contains 175 calories and 5 grams of carbs.
History
Berliner Weisse has its roots in Germany. However, various theories surround the origin of this style. Some believe that French immigrants in Berlin developed the style during the 18th century and that it is derived from the brown and red ale brewing techniques of the brewers in Flanders.
On the other hand, some believe that the style was developed in the mid-1600s by Cord Breihan, a Hamburg-based brewer who had also brewed Halberstadter Breihan.
However, with over 700 breweries producing Berliner Weisse in Germany, the style witnessed the highest popularity during the early 1800s. Historically, during the quest of Napoleon in 1809, his troops referred to this regional specialty as "the Champagne of the North." It was mainly due to the beer's clean sourness and high carbonation range.
In Europe, to classify a beer as Berliner Weisse, it has to be produced within Berlin. As of now, only a couple of German breweries (Berliner Kindl and Schultheiss) produce the style regularly. However, the American brewers, with their twists and customizations, also seem to be inclined towards the style. In the United States, brewers term it Berliner Weisse-style beers.
FAQ
– How To Serve Berliner Weisse?
Berliner beers are often served with a schuss or Syrup, which is directly added to the beer. Generally, the shot of sugar syrups is flavored with raspberry (Himbeersirup) and woodruff (Waldmeistersirup) to cut the beer's sourness.
While the sweet raspberry syrup gives red color hue to the beer, the traditional, grassy herb woodruff creates a green German beer. It is very common in Berlin to get an option to select from "red or green" whenever you order a Berliner Weisse beer.
Berliner Weisse is best served at around 42-46 F in the bowl-shaped, goblet glass.
– How Is Berliner Weisse Popular?
Sour beers was not the first choice of beer lovers in the early days. Over time, American palates have adapted to different beer styles. Surprisingly, Berliner style Weisse made more impact due to its low ABV, tarty and clean sourness.
According to the Beer Judge Certification Program, it is one of the most refreshing beers globally. Further, shots of sugar syrup make it more vibrant and flavorful.
– What Are Commercial Examples of Berliner Weisse?
There are a few options for choosing a Berliner Weisse.
Here are some beers that you should not miss:
Bayerischer Bahnhof Berliner Style Weisse
Bretta Rose
Ever Weisse
Berliner Kindl Weisse
Nodding Head Berliner Weisse
The Bruery Hottenroth.
– What Is a Recipe For Berliner Weisse Mojito Recipe?
This is a refreshing cocktail you can quickly make with Berliner Weisse.
Here is how you can go about it:
Add mint leaves, some lime juice, rum, and simple syrup in a cocktail shaker and mix well.
Muddle the mixture thoroughly to get the best out of the ingredients.
Add ice and shake well.
Strain the drink in a glass and add Berliner Weisse
Garnish and serve.
Conclusion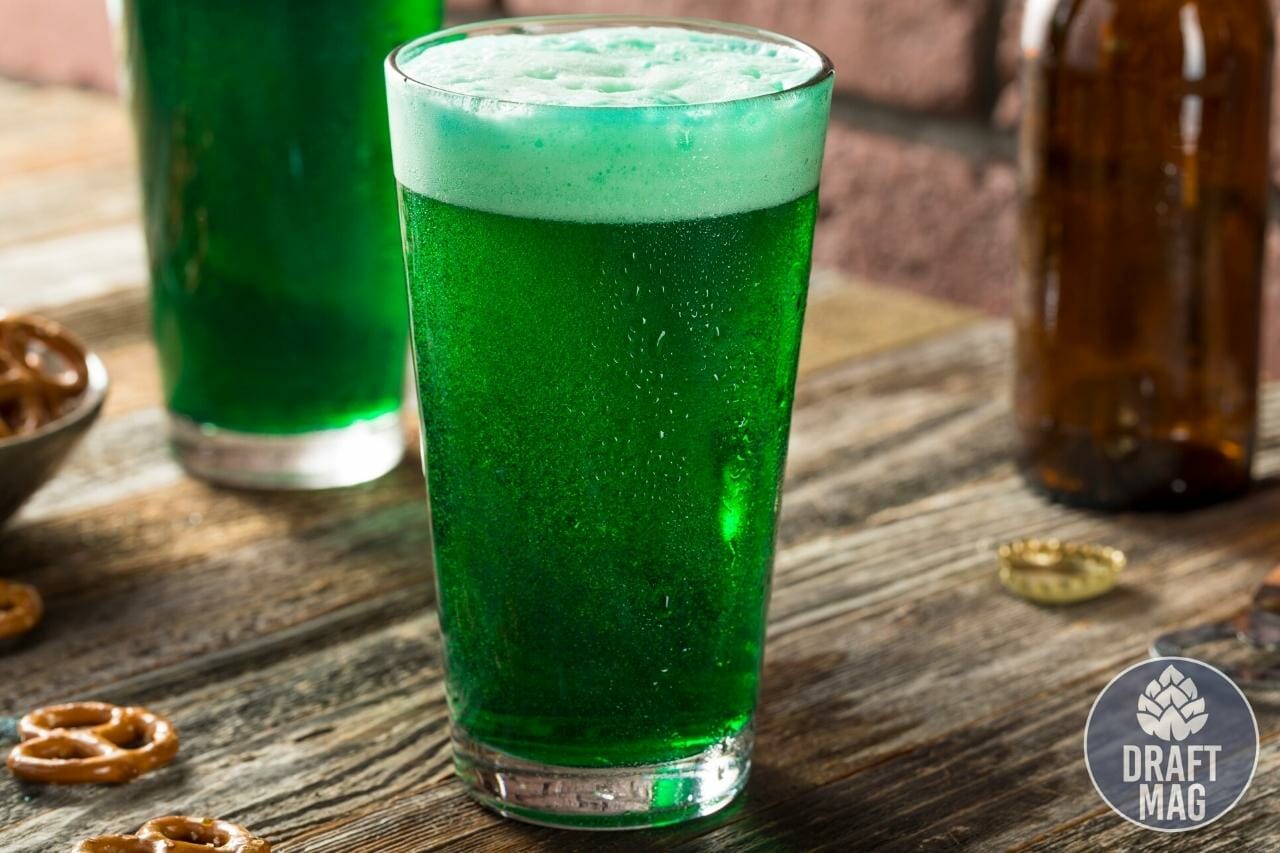 Sour beers are not everybody's cup of tea. Having said that, it applies both to brewers and consumers. That's where the Berliner-style Weisse comes in.
It is a pale, light-bodied, low ABV, and high carbonation wheat ale.
It is a sour, dry, and refreshing beer that makes it a perfect companion for the hotter months.
Due to its tartness and high carbonation, it is also termed " The champagne of the North."
When hit with Raspberry or Woodruff sugar syrup shots, the sharp sourness turns into a delicacy.
Whatever your palate maybe, the red or green Berliner Weisse has the potential to light up any party.