Belgian Tripel: What Makes This European "Trappist" Ale Stand Out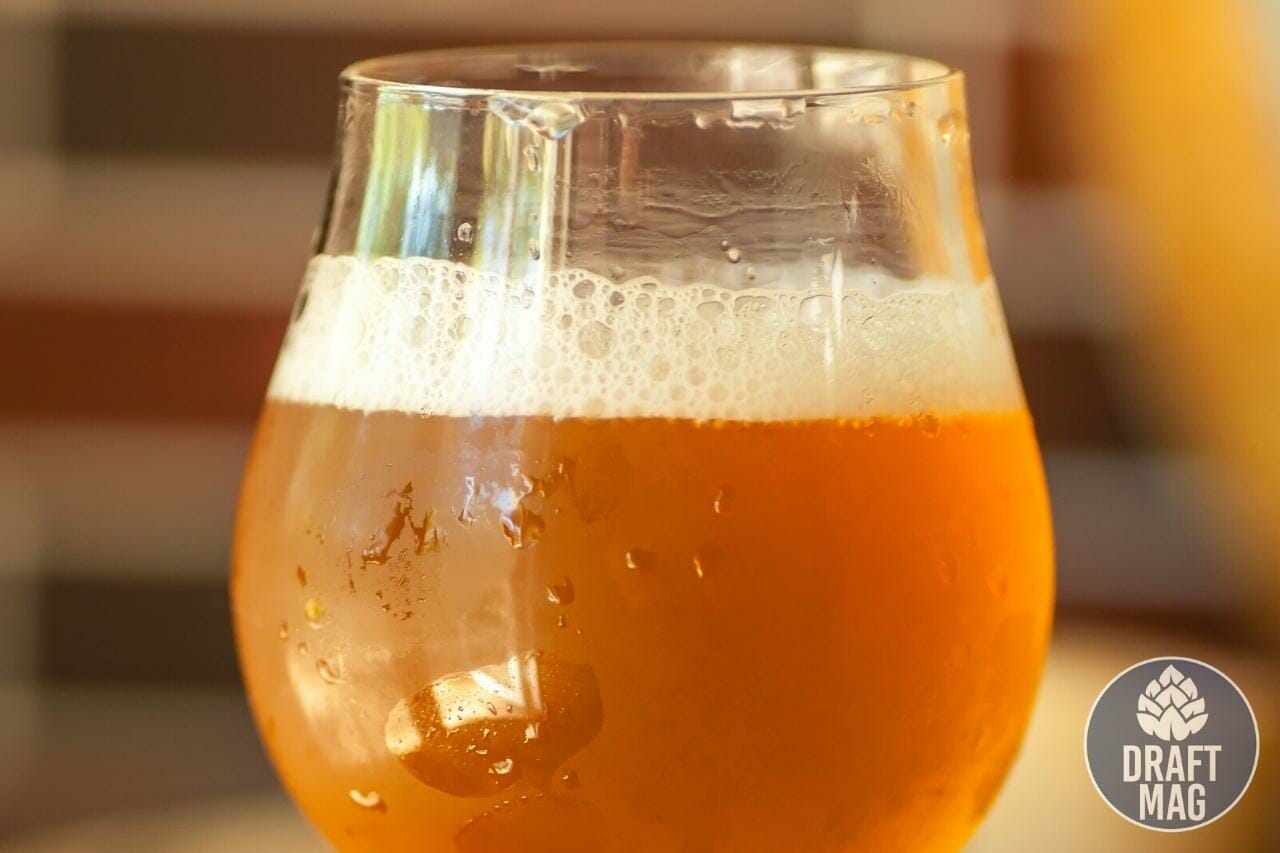 Belgian Tripel is a heavy European influenced pale beer type. It originated in the Middle Ages in the European land of Belgium. It is called a tripel because it is high in alcohol levels. These metrics are defined by the famous Belgium ale trilogy (Dubbel, quadruple, and tripel). This was the last addition in this trilogy, becoming the youngest ale member.
So what sets the tripel beer apart from other ales?
Read this article to know more in detail.
Belgian Tripel Stats
| | |
| --- | --- |
| Origin | Belgium, Europe, 19th Century |
| Color | 4.5 – 7 SRM |
| IBU | 20 – 40 |
| ABV | 7.5 – 9.5 percent |
| Type | Trappist Monastery Ale |
| Shelf life | Few months |
| Original Gravity | 1.075 – 1.085 |
| Final Gravity | 1.008 – 1.014 |
Belgian Tripel Review
Here are some characteristics that form the base for any classic Belgian Tripel ale. These traits are widely accepted worldwide but might find some variations in craft brew versions in local lands.
– Appearance
The beer has a very pale golden yellow color to it. It can, in some cases, range up to a dark copper color. The overall clarity of the Tripel Belgian beer is quite clear. When poured out on the glass, it has a slightly dense cream-like foam head.
– Aroma
The Tripel Belgian style ale has a low malt smell. It also fares high on the spicy aroma of clove and pepper. This is majorly due to the use of phenols. Though the alcohol quantity is high, its smell is on the lower side. There are also few fragrances of fruit due to the use of Esters.
The citric fruit smell can include orange, banana, or lemon. This also brings about a little sour smell at the end. The hops used are not very heavy, but they have a distinct spicy feel. Neither the malt nor the hops have an overpowering smell, making the fragrance very subtle.
– Mouthfeel
The high level of alcohol in a Belgian-style tripel ale gives it a medium to high body finish. The drink also forms a soft layer in the mouth. There is also some carbonation leading to some fizz. The carbonation also gives rise to fast-rising bubbles.
This beer has a subdued malt and hops presence which makes the spice in the drink stand out.
– Flavor
The malt and hop in this beer are never aggressively present, making the taste more dominated by spicy phenols and fruity esters. The subtle taste notes of every individual spice flavor, like pepper, clove, etc., gives it depth. The use of citric and sour esters like lemon, orange, and banana give it a refreshing touch.
Though the tripel Belgian beer has a high alcohol content, it is not very strong in the mouth. This makes it very easy to drink. This is a rare taste for a beer so heavy on the ABV.
Belgian-style tripel ale also has a dry finish and a slightly bitter aftertaste. The hops present can make the bitterness low to moderate depending on the type and quantity of hop used.
– Food Pairings
A typical tripel Belgian style ale can be paired with a lot of different food. Due to its light and refreshing carbonated mouthfeel, it has a wide reception.
Here are a few food pairings options for a Belgian tripel beer:
Spicy and meaty food like Asian and Mexican. It also works well with meat-based grilled or BBQ food like chicken, pork, and duck. The light, fresh taste of the beer cuts through the heavy meat spice and makes a perfect balance.
It also makes a perfect fit with the wholesome holiday turkey whole roast. The different spicy notes from the phenols help it blend well with the taste of roast turkey.
Some versions of the Belgian tripel also work great with good-quality seafood. They are a must-try with scallops, white fish, etc.
You can also try it with fruity desserts. Due to the ester-based fruitness, these desserts work well with this beer. From blueberry cakes to a creme brulee, it can complement many desserts.
Ingredients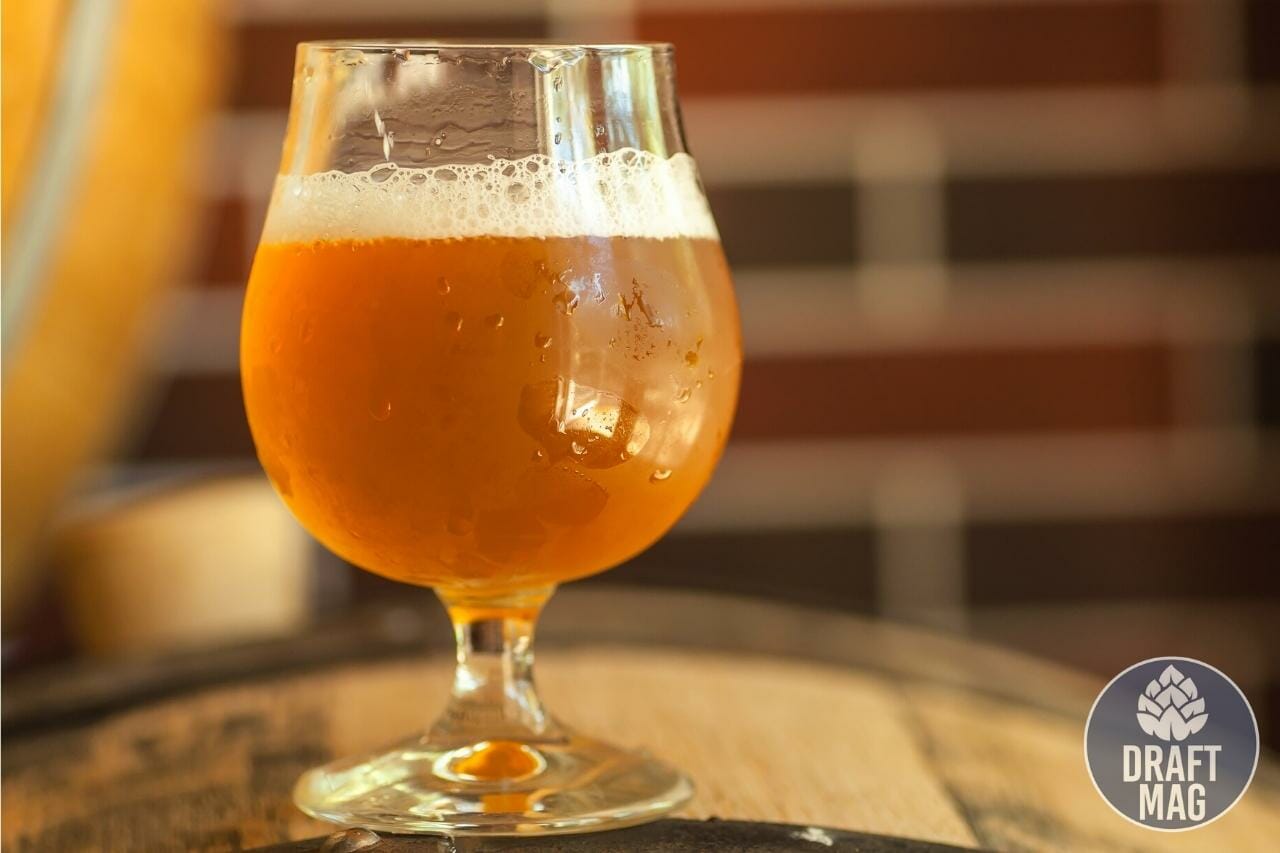 A Belgian tripel beer typically uses Belgian pilsner malts and Tettnang, Czech Saaz hops. However, the types and quantities can vary from brewer to brewer.
The yeast used is top-fermenting ale yeast. The most authentic places use good quality Belgian yeast to get the true balance of flavors.
– Fermentation
The beer is fermented at a controlled temperature of 64 F for two days. For the next 7 – 10 days, it is fermented at an increased temperature of 76 F.
Nutrition Facts
A single serving of Belgian tripel (330g) contains the following:
Calories: 257
Carbs: 20 grams
Fat: 0 gram
Protein: 1 gram
History
Belgian Tripel beers are generally exclusive products of the Trappist monasteries, but this particular version was produced outside. Belgian Tripel is a "Trappist" beer which is a unique brewing form found across Trappist monasteries in Europe and has been used for over 85 years, and that is how this beer came into being.
Though he developed the Belgian tripel beer outside the Trappist monastery, he did not fail to honor their art. He stuck to the authentic ingredient usage and techniques of Trappist beer making. And to date, this ale has stayed true to its origins. Currently, there are about six Trappist monasteries in Belgium that inspired the Belgian Tripel brewing journey.
FAQ
– What Are The Best Culinary Recipes With Belgian Tripel?
As the Belgian tripel has very complex layers of flavor, it forms an excellent catalyst for culinary experiments. From refreshing cocktails to classic fried dishes, you can do a lot with this beer. Here are a few carefully curated recipes you can try to make with any Belgian Tripel of your choice:
Fiery Hot Chicken Wings With Belgian Tripel Ale
– Ingredients
15 pieces of whole chicken wings
One tablespoon of salted butter
One tablespoon of white cooking oil
One whole bottle of Belgian tripel ale of your choice
Four tablespoons of fresh honey
Five cloves of garlic crushed, salt and pepper to taste
Freshly chopped coriander leaves to garnish.
– Process
Marinate the chicken with salt and pepper and keep aside. Heat the butter and oil in a pan, add the garlic and fry till the raw smell is gone. Add all the ingredients after this stage. Keep cooking this mixture on high heat, stirring constantly. Reduce it to half; the consistency must become thicker. Turn off the heat once done.
Line a baking tray with cooking spray, then dip all the chicken wings in the reduced sauce and arrange them on the baking tray. Cook for 50 – 60 minutes at 350 F. You must remember to turn them halfway through cooking. In the end, broil the wings for a dark brown color for four to five minutes at 400 F. Serve hot.
Eggnog Based Beer Cocktail Recipe
– Ingredients
Two bottles of Belgian tripel of your choice
Five egg yolks, separated from the white part
One-third cup sugar and a pinch of salt
Two cups of heavy fresh cream
One cup of milk
One tablespoon of nutmeg powder if you like spice.
Vanilla essence is a must to do away with the raw egg smell.
– Process
In a double boiler, place the sugar, salt, and egg yolks and cook on low heat till they are dissolved. Then beat them till a little fluffy; keep aside.
Then mix all the other ingredients, except the beer, in a bowl and set it on medium heat in a big pan. Once the ingredients are mixed together, beat this mixture until it is slightly fluffy and the raw egg smell evaporates. Put this pan in an ice bath and let it cool down.
You can get chilled Belgian Tripel and mix it when it is completely cooled down. If you have vanilla pods, you can add them to each cocktail glass before serving. Serve cold and fresh.
– What Are The Best Belgian Tripels To Try?
Hundreds of renowned Belgian tripel ale have emerged on the world beer scene.
But here is a carefully curated list of a recommended few:
Golden Monkey from Victory Brewing Company (Downingtown, PA)
Westmalle Trappist Tripel from Westmalle Trappist Brewery (Westmalle, Belgium)
Blitzen from Steamworks Brewing Company (Burnaby, Canada)
Tripel De Garre by Brouwerij Van Steenberge (Belgium)
 Merry Monks by Weyerbacher Brewing Company (USA, PA)
Final Thoughts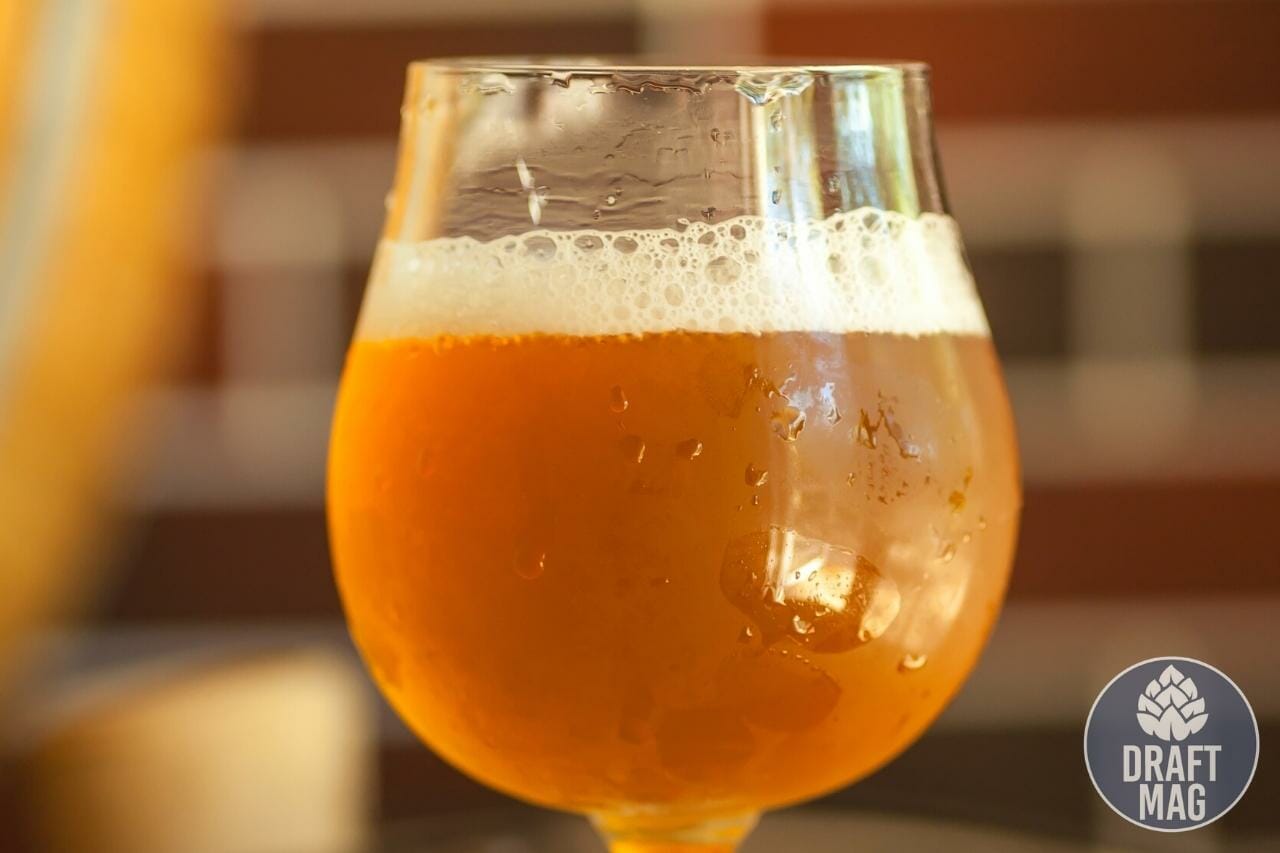 The style of tripel ale might be a historic brewing form, but the particular Belgian style tripel ale is no more than 90 years old. This beer has a unique flavor and taste profile and has grabbed the attention of beer connoisseurs worldwide.
Here is all that you need to remember about the Belgian Tripel:
The beer uses a unique Trappist monastery-style beer brewing technique.
It has a low alcohol taste even with an actual high alcohol quantity, along with some fizzy effects from the carbonation.
The color is very pale, making the alcohol content deceptive to comprehend.
Low on malty taste and hop flavor, which lowers the bitterness too.
Spicy and fruity flavors shine in this beer, along with a very creamy foam. However, the drink is really clear.
Now that you know everything about this beer, it is time to get your hands on a bottle of this traditional drink.