American Wheat: What Makes This "Wheaty" Beer a Drinker's Delight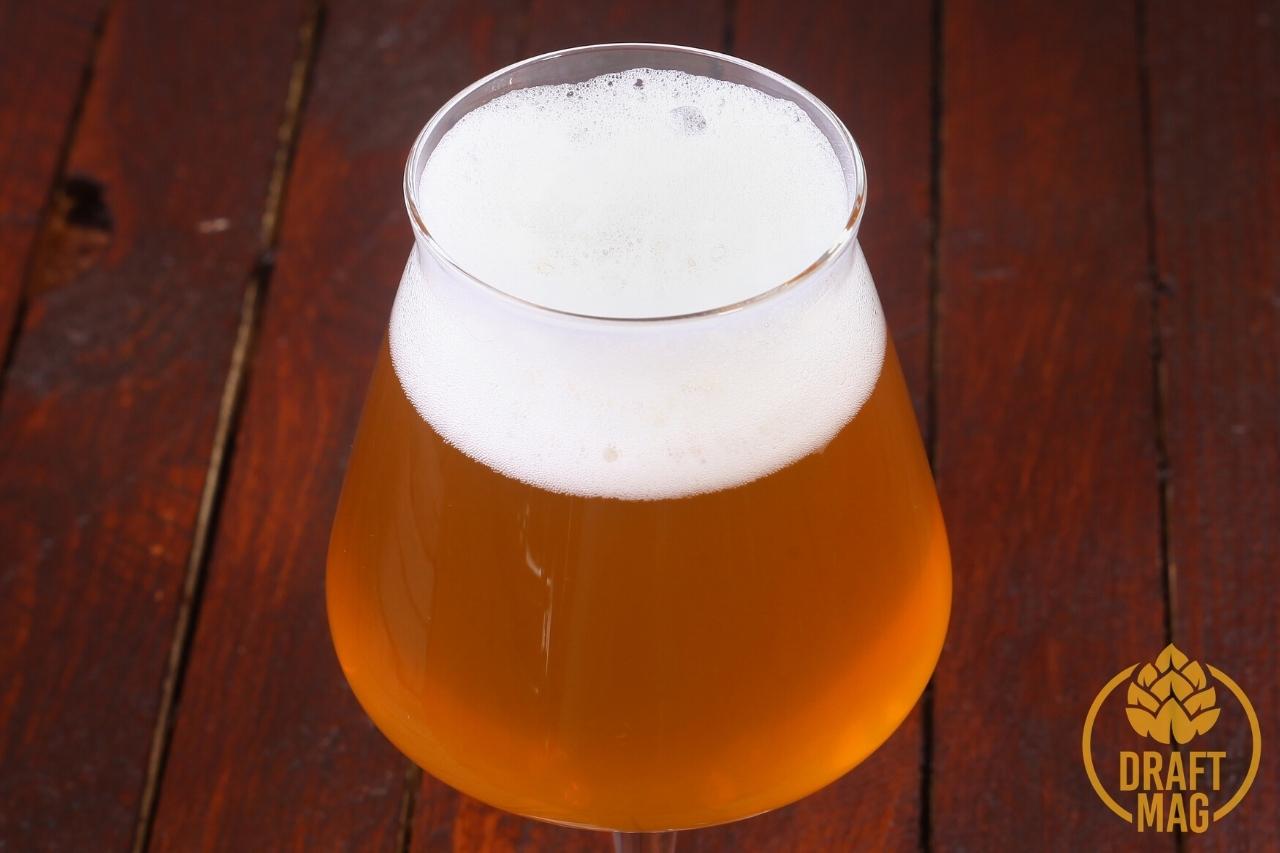 American wheat beer or witbier in its original form originated in Germany, Bavaria. But over the past few decades, American craft breweries have made their version of this hefeweizen beer known as the American wheat.
This shift was possible due to the lack of imported and expensive Bavarian Weizen yeast.
The Americans now brew this with 30 percent malt wheat. This shift gave rise to the present-day refreshing pale American wheat beer.
American Wheat Stats
| | |
| --- | --- |
| Origin | Bavaria, Germany |
| Color | 3 – 6 SRM |
| IBU | 15 – 30 |
| ABV | 4.0 – 5.5 percent |
| Type | Hefeweizen |
| Shelf life | Three to four months |
| Serving temperature | 48 – 50 F |
American Wheat Review
American wheat beer has seen many variations over the past years in the hands of local brewers. But some characteristics remain steady.
Here are a few to understand the beer better:
– Appearance
Mostly very pale, never ranging beyond different shades of golden and yellow. When poured, it has a firm foam head with good retention. Generally, this beer is not very clear due to a lack of filtration. But some brewers have their own filtered versions too.
– Aroma
Wheat beers have been in existence for a long time. But the American wheat beer has a unique hop-forward aroma, subtly different from the other types.
You can smell sweet flour-like notes of the fresh malt grains, which are not very strong. Ester smell is very neutral and does not have a distinct banana smell like the German kind. Ester smell, even if present, needs to be very mild so that it does not overpower the smell of wheat malts.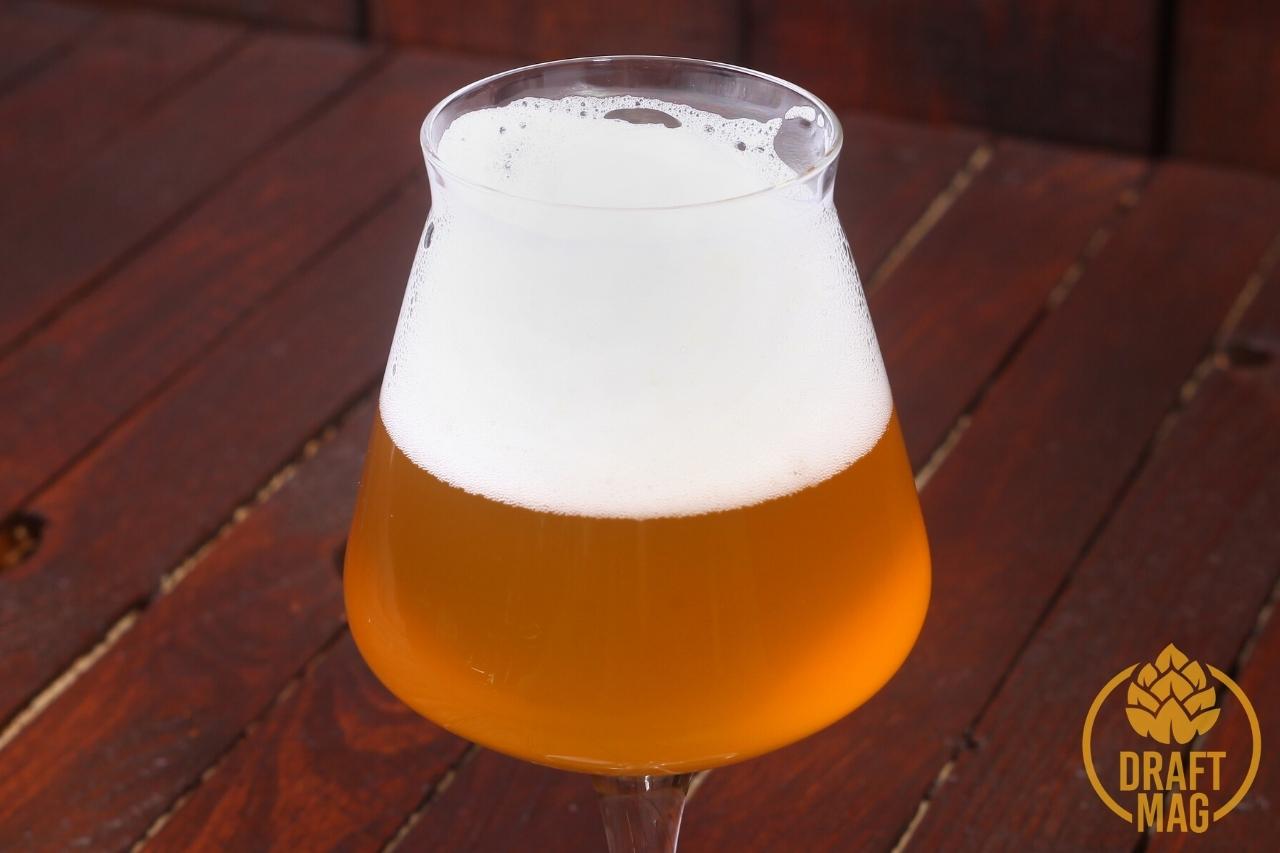 The aroma of an original Bavarian witbier is not found in American Wheat beer. There is no smell of spices like clove, cinnamon, or nutmeg essences.
Some American wheat ale may have some spice aroma but never clove or cinnamon. Most of them also carry a citrus smell. No smell of any phenols can be felt.
– Mouthfeel
The mouthfeel ranges from medium-lot to medium body range. There is also some fizz and rising bubbles formed by carbonation. The bubbles are medium to fast-rising, depending on other factors.
The wheat malt used in this beer imparts a very exclusive flour-like and almost cracker sort of taste. This makes it stand out from other barley malt beers in this range. The wheatish flour-like smell and taste make it a unique drinking experience for beer lovers.
– Flavor
There are endless types of wheat beer, but most of them have flour and dough-like taste. They sometimes even have a mild biscuit and cracker sort of taste in some varieties. The hoppiness is low to medium, making the bitterness relatively moderate.
American Wheat is a beer that essentially has a low to medium bitter hoppiness. It also remains low on the alcohol level, giving it a rejuvenating feel. But the bitterness has a sweet finish giving the beer an overall smooth and crisp finish in the mouth.
Additionally, it also has subtle taste notes of fruit, some spices, and floral blends. Some American wheat can also have a little bit of citric taste. Fruity esters may be used in the brewing process. However, a strong banana flavor is not encouraged, and the taste is not prominent to let the wheat taste shine. Strong phenols like clove are also not used. The beer has an overall refreshing finish to it.
– Food Pairings
As this is not a very strong beer, it pairs well with a wide variety of food. Here are some of the pairings you must try. As the beer is not very strong, it pairs very well with lunch or light meals in general.
Due to its refreshing taste, an American wheat ale works well with seafood like fish, shrimps, crabs, etc.
This beer can pair well with fresh salads, eggs, and meat like bacon and sausages.
It can also go well with fresh fruit-based desserts because of its own fruit flavor notes.
You can be bold enough to try it with fresh cheese like ricotta and cream cheese. However, aged cheese does not work very well with this beer.
Ingredients
The ingredients in American wheat are pretty diverse.
Here are some of the most popular ingredients found across most versions:
Willamette, Centennial, Cascade, Amarillo, Liberty, and Mt. Hood are the hops used.
Malts used are American two-row or pale malted wheat. Some versions of American wheat also use caramel malt, Cara-wheat, and honey malt.
The yeast used can be lager or ale, depending on the brewer. Though the popular yeast used is top-fermenting ale yeast, some brewers have begged to differ.
Nutrition Facts
The exact nutrition content of American wheat might vary from brewer to brewer.
However, the general nutrient content includes:
| | |
| --- | --- |
| Calories | 150 |
| Carbs | 31 grams |
| Fats | 0 gram |
| Protein | 0 gram |
History
American wheat beer was founded initially by German brewers around the late 1500s. But over the past few decades, it has found a new version in craft breweries across the US. This beer traveled to American land in the hands of German traders who visited the country.
Since the arrival, it was hard to find pure German Bavarian yeast in America, so they found their own Americanised version, which is popularly found these days.
FAQ
– What Are Culinary Recipes With American Wheat?
Wheat beers have a very diverse range of uses in the culinary world. From great food recipes to cocktails, you can use them for a lot of experiments.
Here are a few recommended recipes:
Wheat Beer and Whiskey Cocktail
– Ingredients
1.5 parts of Bourbon Whiskey
One part of fresh orange juice
One whole bottle of plain American wheat beer
A dash of orange peel
Ice cubes.
– Process
Add all the ingredients to a cocktail shaker except the orange peel. Shake and mix them well and serve cold in a cocktail glass. Add the orange peel to garnish.
– Ingredients
Two eggs
One tablespoon of butter
Three tablespoons of powdered sugar
One whole bottle of American wheat
A pinch of salt
One-half cup of lukewarm milk.
The American wheat beer works well, as the medium carbonation results in fluffy pancakes. You can also use your choice of berries to garnish and serve. If you like your crepes a little thinner, add an extra half bottle of wheat beer.
– Process
In a big bowl, mix all of the ingredients. Beat them until very smooth and frothy. Heat a pan, add butter and fry like regular pancakes or crepes. Serve hot, garnished with butter, powdered sugar, and berries of your choice.
– What Are The Best American Wheat To Try?
American style wheat beer has many different versions. You must try them both in store-bought bottles and from craft breweries nearby.
Here are a few types of wheat beers that you can not miss:
Super 77 Wheat from Wiley Roots Brewing Company (Greeley, CO)
Boulder Bend Dunkelweizen from Fish Brewing Company (Olympia, WA)
Hefeweizen from Widmer Brothers Brewing Company (Portland, OR)
WeldWerks Hefeweizen from WeldWerks Brewing Company (Greeley, CO)
Whacked Out Wheat by the Telluride Brewing Company (Telluride, CO)
Final Thoughts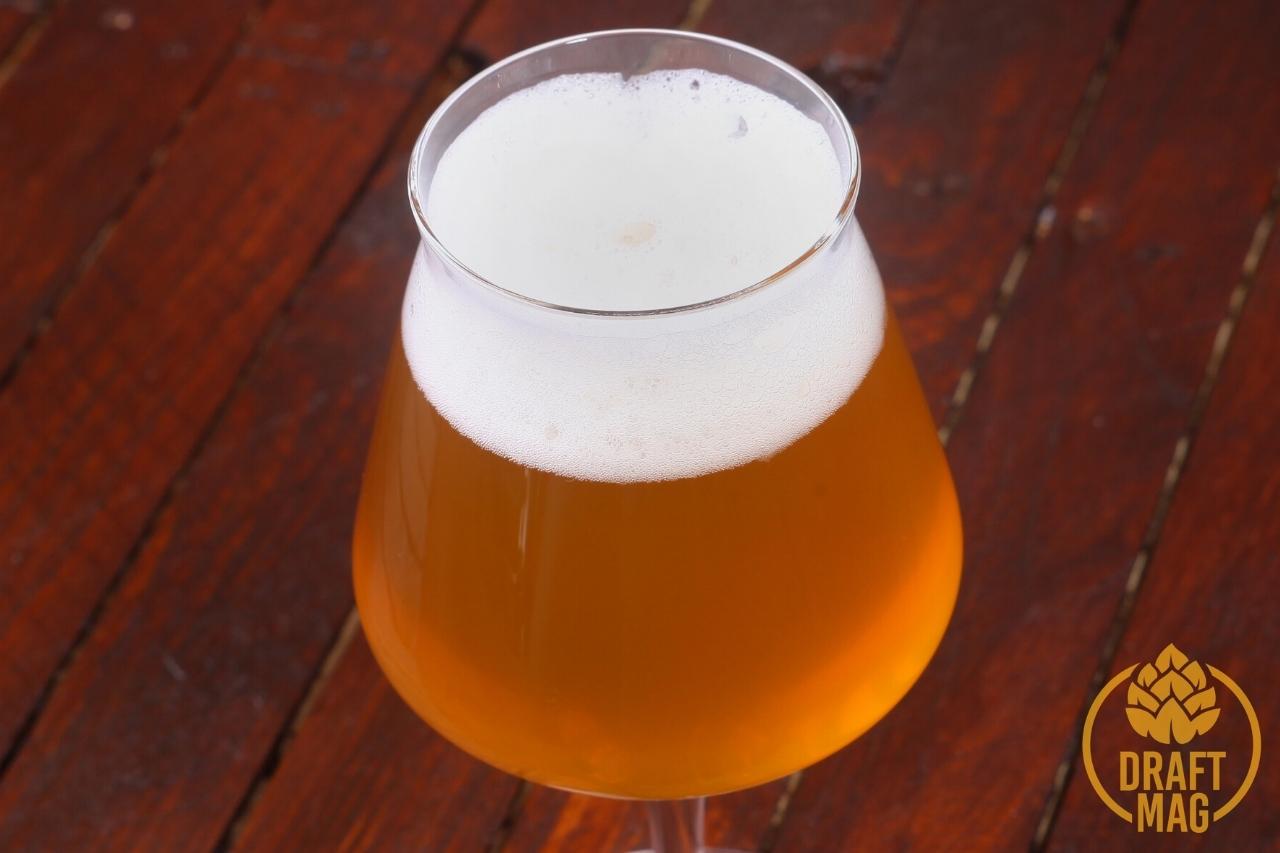 Various breweries have multiple takes on American wheat beer. Due to its soft taste and subtle notes of flavors, it can absorb a diverse range of ingredients. This is why many brewers have developed diverse varieties.
Here are all the things you need to remember about the American wheat ale:
It is made with more than 30 percent malt wheat, giving it a doughy taste with a low to medium mouthfeel.
With an ABV of 4.0 to 5.5 percent, it does not have a powerful alcohol punch.
It has a good carbonation fizz.
The beer color ranges from pale straw yellow to a darker golden hue but never orange.
This beer fares pretty low on the bitterness level due to the low hop usage.
If you have still not tasted this wheaty drink, visit your nearest brewery to get your hands on one.
Happy drinking!