Amber Beer: Everything You Need To Know About This Popular Beer Style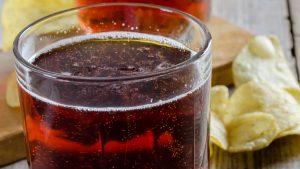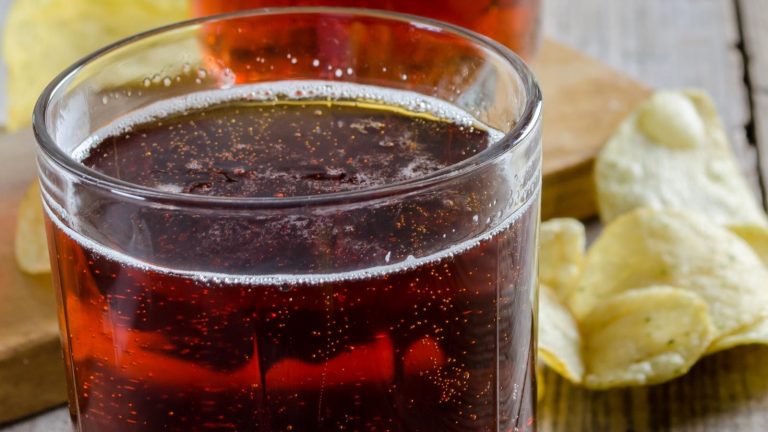 Amber beer is a uniquely different type of beer; everything from its taste to its color stands out among others. There are blonde beers and there are dark beers, but an Amber style beer is particularly golden to deep red. You either love this beer or you hate it; there is no middle ground here.
Continue reading to know everything about this lovely-looking drink.
What Is an Amber Beer?
The Amber ale is named after its unique-looking, golden-reddish color. These colors are the result of caramel and crystal malt additions. Malts are roasted to provide amber beers with their color, body and flavors.
Many people confuse this to be a product under pale ale, but this unique beer has its taste profile, color profile and mouthfeel that matches no other beer type. It is best to ferment amber ales at warmer temperatures than those used for lager type beers.
This unique beer style originated as a byproduct of the American pale ale on the west coast. The American amber ale was first made by brewers in the pacific northwest and California. The American amber ale varied in colors of copper, amber and deep red hues, were heavy-bodied, and used only American hops. Eventually, the drink spread like wildfire across North America.
Amber Ales Have Different Names in Different Countries
These brews are coppery-red in color and have a rich mouthfeel in comparison to any other type of beer. The first thing you'll notice about this beer is its reddish color, which is the most distinctive characteristic of the beer. Amber ales have floral notes, while American ambers, on the other hand, have a more caramel flavor and are low on hops.
People from the states of Oregon and Washington often call this the "west coast ale." Many people also call this type of beer "red ale" or "American amber ale" based on their area. The British call this beer "brown ale."
It was named amber ale to distinguish it from pale ale and dark stouts. This beer is also labeled as Scottish Ale, Irish red Ale, Extra special bitter and German alts across different countries in Europe.
Characteristics of Amber Ale: Appearance, Aroma, Mouthfeel
| | |
| --- | --- |
| Color Profile | 10-17 SRM |
| Original Gravity | 1.045-1.060 SG |
| Final Gravity | 1.010-1.015 SG |
| Bitterness Profile | 25-45 IBU |
| Alcohol By Volume | 4.5-6.0 ABV |
| Carbonation Range | 2.3-2.8 |
| BJCP Category | 6B |
| Appearance | Light Tan, Caramel-Gold, Deep-Red, Light Foam |
| Taste | Strong Malty Flavor, Caramel Notes, Medium-full body, Creamy, Low Hoppy Flavors |
| Aroma | Rich, Sweet Malts, Cholate, Nutty, Low Fruity Esters |
| Mouthfeel | Medium-full Body, Moderate Carbonation, Presence of Alcohol warmth |
| Food Pairings | Mexican Food, Roasted Lamb, Cheddar Cheese, Chocolate Cheesecake, Pizza |
| Serving | 45-54 F |
– Appearance
Based on the SRM color reference chart, this amber colored beer stands somewhere in the range of 10-20 SRM. The shade of this beer can vary subjectively. It depends on the brewer and the kind of yeast and hops they use, which will determine the final color profile of the beer. This beer is quite clear, with a pale, whitish head.
On a descriptive level, the color of an amber beer varies from dark golden and copperish-red to deep-red, never exceeding a brown ale. The phrase "darker than a pale ale, lighter than stouts" most appropriately describes the amber ale.
– Taste
Amber beers are medium-bodied beers, with an alcohol by volume percentage of 4-7. If you are a fan of pale ale but wish for a maltier taste in the drink, then amber ale is for you. Crystal malts are used to enhance the flavor and create a full-body taste. Amber ales usually have prominent caramel notes, but additional toffee notes can also be added depending on the brewer's choice.
American amber ales use American hops, which are responsible for the bitterness in the beer. These beers also have medium carbonation, and many brewers create different versions of American amber ales depending on variables like aroma, creaminess and foam content.
International Variations
Different countries have their own variations of amber ale. Germany, for instance, produces a german amber beer which is more like an amber lager that has an ABV of 6 percent, higher than most other amber ales. German brewers use Munich malt for the copper and amber color. These beers are malty, toasty and sweet in nature and contain none to minimum hop content.
Australian Endeavor Vintage Reserve Amber Ale is a craft beer that changes with the changing seasons. During autumn, they come up with cinnamon-flavored beers, and when the holiday season rolls around, they develop cocoa-flavored beers as well.
On the other hand, the English Amber Ale is sweeter than a traditional American Amber ale. The overall taste of this type of beer is a mouthful, less hoppy, slightly sweet and pleasant to drink.
– Aroma
There is a presence of moderate maltiness hiding the hop aromas. The beer also shows hints of caramel notes, with a hop aroma of low to moderate. Usually, amber ales are low on hop aroma, but if dry-hopped, then there might be persistent hoppiness.
There is a slight citrusy character, especially in American amber ales with fruity esters ranging from medium to none. There is no presence of diacetyl.
– Mouthfeel
Having gone through moderate to high carbonation levels, amber ales are full-bodied, pour clear, and flow in thoroughly. Stronger versions, like the American amber ale or the german versions, may have higher alcohol content which may lead to higher warmth.
– Food Pairings
This kind of drink is served in a tulip, mug or chalice glass. These glasses have a wide bottom and a narrower top, which helps retain the full body of the beer. This beer is best enjoyed when completely chilled, enhancing the hoppy and malty flavors. The ideal serving temperature should be between 45 to 54 F.
Amber beer calories are about 160 or more, so a balanced food pairing is a good option. When we talk about food pairings, this versatile drink can be served with almost anything. The best fits are chicken, pizza and stews, but for desserts, it is best served with chocolate cheesecake and some red meat.
Sometimes, tasting your beer with neutral-tasting food such as rice, sauteed vegetables or fish can help with the mouthfeel of the beer.
Amber Wheat Beer: One of the Oldest Beers in Europe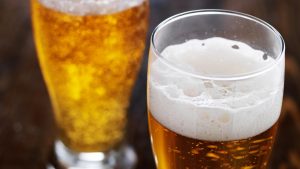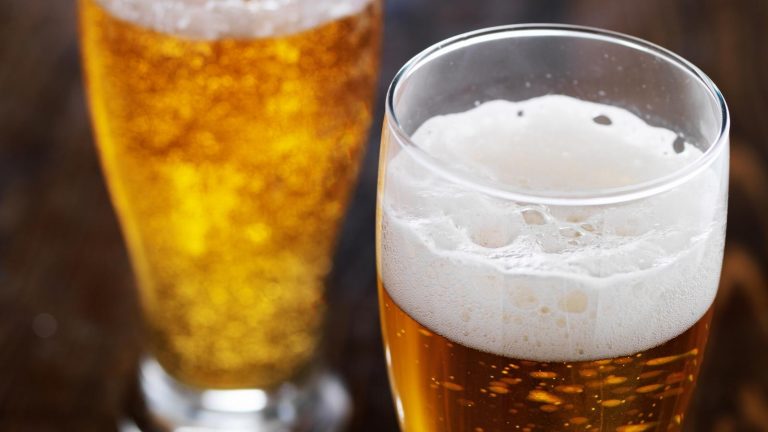 Amber wheat is one of the oldest styles of beer in Europe. From the Babylonians and the Sumerians to Egyptian monasteries brewing this for medicinal purposes, the amber wheat beer dominated until the 18th century. The amber wheat is crisp in nature and has a bread-like aroma.
It is naturally cloudy and is inspired by the centuries-old tradition of brewing in Pomerania, where classic banana and clove flavors merge during the brewing process. Special yeast strains are used for their production, and higher temperatures are also used during fermentation as the beer contains greater amounts of esters.
Tips to Brew the Perfect Amber Ale
If you are a homebrewer and can't wait to try this style but are not sure how to go about it, here are some tips and tricks from experts that will help you yield the perfect amber ale.
– Malt
For an American amber ale, American two-row malt, domestic two-row, or a North American pale malt will do wonders to the beer quality. Always use the best quality products as they will later build on rich flavors and affect the body of the beer.
North American malt will yield richer malt character as opposed to the domestic 2-row malt. The latter gives a lighter, more subtle malt character. However, if you want a higher malt presence, British pale malt is also an excellent substitute. It all comes down to the malt character you are aiming at.
– Extract
The best ones here are North American pale extract and British pale extract. Use them with the type of malt you chose above.
– Specialty Malts
A specialty malt gives your beer a layer of complexity and color. An American amber ale would use crystal malts for some caramel impression. For darker colored amber ales, use darker crystals that yield a burnt caramel taste and aroma.
Sometimes, a combination of malts will work. Some options are black malt, roasted barley and chocolate. When used in combination, you shouldn't go above 5-7 percent in specialty malts.
– Hops
For American amber ales, both bitter and fruity hops bring in the right flavors. The bigger your beer, the bigger the bitterness and flavor profile. Some American hop varieties you can use are Amarillo, Cascade and Centennial. Your best bet is to experiment with smaller quantities to develop your style.
– Mash
The mash should be done at a temperature of 152-154 degrees Fahrenheit for one hour. Raise the temperature to 168 degrees Fahrenheit when stirring.
– Yeast
An Amber beer usually needs low hops and esters. Wyeast, American Ale and American Ale II (1272) are all good choices for yeast. Although take note that 1272 will produce more esters and the American ale will create a cleaner profile.
– Fermentation
Pitch the right amount of yeast and control the temperature carefully to avoid high ester flavors. Fermentation temperatures should range midway through the yeast temperature range.
Types of Amber Beer: 10 Amber Ales You Should Definitely Try
These are the best amber ales you should try:
| | | |
| --- | --- | --- |
| | Type of amber beer | Flavor Profile    |
| 1 | Maplewood Brewing Company Royal Tannenbaum | Forest, Caramel, Chocolate notes, Cocoa Powder Bitterness |
| 2 | Rogue American Amber Ale | Strong and Toasty, Dry Finish, Earthy Bitterness |
| 3 | Portland Brewing MacTarnahan's | Pine Forest notes, Fruity Ester and Hop Bitterness. |
| 4 | Full Sail Brewing Co. Amber Ale | Orange, campfire, woodsy notes, Sweet Caramel afternotes. |
| 5 | Hop Butcher For The World Satan's Mile | Pineapple, lychee, peach, and apricot notes, Lingering Caramel Malt |
| 6 | Alaskan Brewing Amber | Toasty, Nutty, Caramel, Spicy Hops |
| 7 | Dry Dock Amber | Citrusy, Earthy Hops, Light Bitterness, Dry Finish |
| 8 | Left Hand Brewing Sawtooth Ale | Spruce, Pine Flavors, Roasty Maltness, |
| 9 | MadTree Brewing Happy Amber | Grassy, Citrus, Moderate Bitterness, High Carbonation |
| 10 | Silver City Brewery Ridgetop Red | Berry, Melon, Banana and bready notes |
FAQ
Are all red ales amber beers?
Red ales can be considered a type of amber beer, but not all amber beers are red ales.
Are there any amber ales made with chocolate?
Yes, some breweries make amber ales with chocolate or use chocolate malt in their recipes for a subtle chocolate flavor.
What is a rich amber ale food recipe?
Try this rich and flavorful recipe: Pan-seared salmon with a honey and amber ale glaze, served with roasted sweet potatoes and asparagus.
Conclusion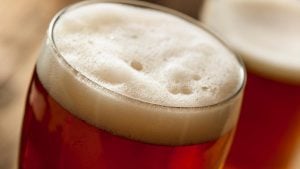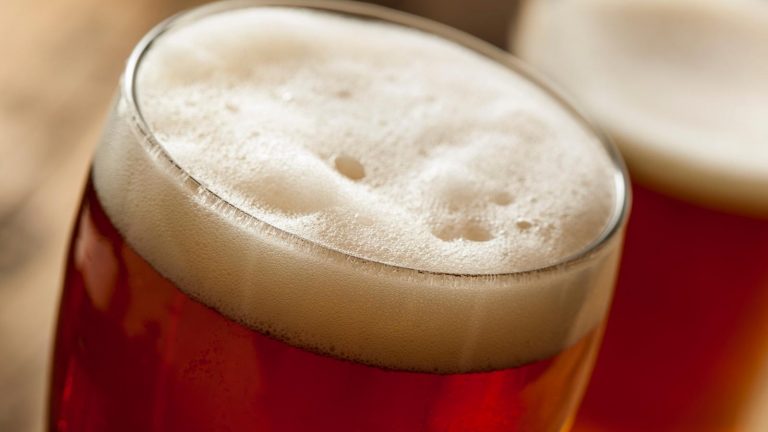 Here are the important points we discussed in this article about amber beer:
Amber beer is easily recognized by its golden-reddish color.
These beers are low on Hops, moderately carbonated, and extremely low on fruity esters.
Amber beers are an easy pour, with a small but lasting pale white top.
Amber Ales are known by different names across the world, so know what to order when in another country.
Make sure you choose only the best quality ingredients when planning to brew your own amber ale.
Now that you are familiar with all the different types of amber beers as well as how to properly brew them at home, you can start your journey to perfecting this unique and popular beer.