Breweries in Boulder: Visit the Top Places for Beer in This City!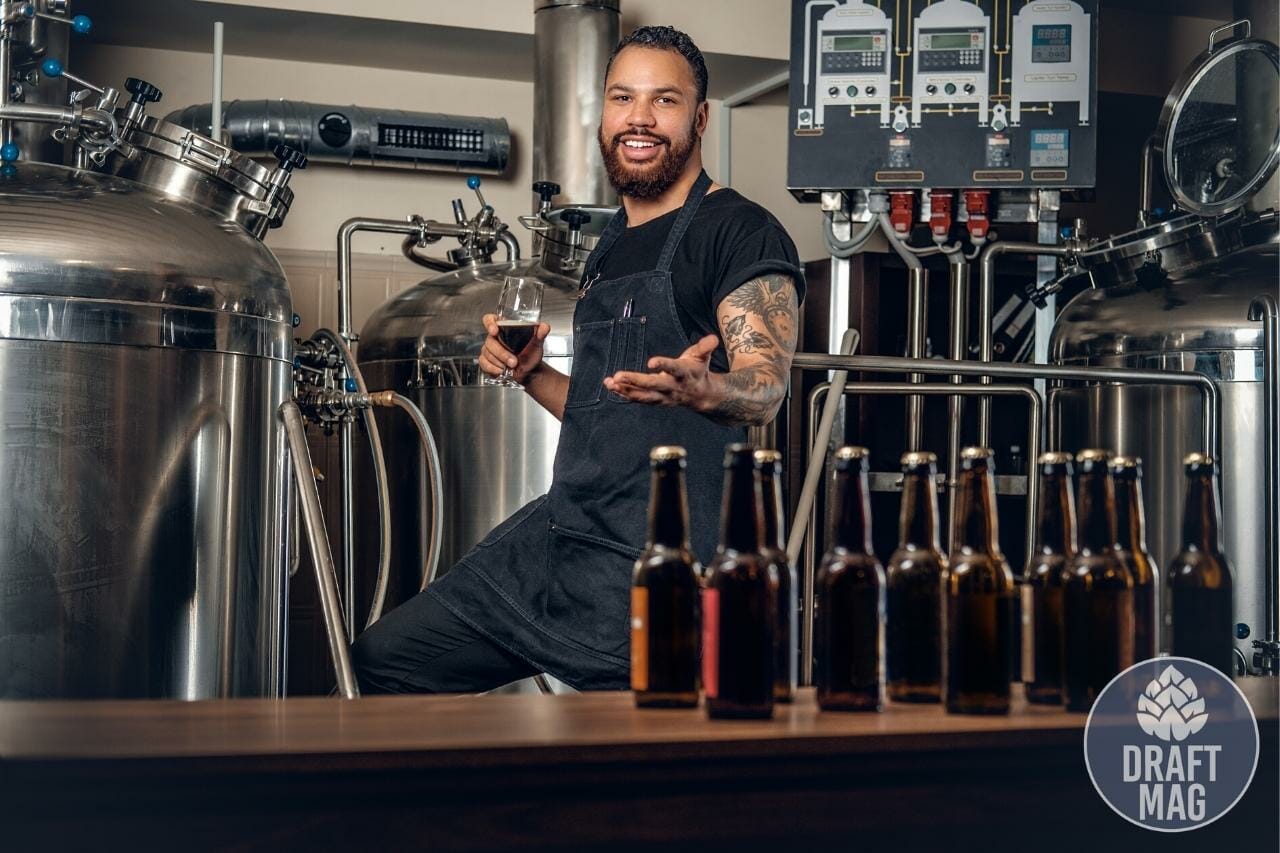 The breweries in Boulder are widely known as the best places to get beer in greater Colorado. Even a long-running joke says that on every corner in Boulder is a microbrewery!
If you're planning a beer tour to Boulder, you're in for a treat from top places like Avery Brewing, Finkel & Garf, Oskar Blues and more!
Our complete guide will cover all you need to know about Boulder's best breweries, so continue reading to know more.
| | | |
| --- | --- | --- |
| Boulder Breweries | Number of Active Beers | ABV Range |
| Avery Brewing Co. | 37 | 4.5 – 100 percent |
| VisionQuest Brewing | 14 | 3.2 – 10 percent |
| Twisted Pine Brewing Co. | 29 | 4.6 – 9 percent |
| Boulder Beer Co. | 6 | 4.8 – 8.9 percent |
| Wild Provisions Beer Project | 26 | 4.4 – 9.99 percent |
| Kettle & Spoke Brewery | 6 | 4.3 – 7 percent |
| Finkel & Garf Craft Beer | 5 | 4.8 – 6.5 percent |
| Upslope Brewing Company | 6 | 4.8 – 7.2 percent |
| Mountain Sun Pub & Brewery | 7 | 5.3 – 9 percent |
| Asher Brewery | 9 | 5 – 9 percent |
| Oskar Blues Brewery | 16 | 4.2 – 9 percent |
| Sanitas Brewing | 17 | 4.9 – 10.4 percent |
| The Post Chicken & Beer | 27 | 4.1 – 8.8 percent |
| Southern Sun | 7 | 5.3 – 9 percent |
| Very Nice Brewing Company | 10 | 3 – 9 percent |
| Beyond the Mountain Brewing | 12 | 4.6 – 9 percent |
| Stein Brewing Company | 13 | 4.5 – 9.7 percent |
| Mossdeep Brewing Company | 6 | 5 – 7 percent |
| Gunbarrel Brewing | 14 | 3.8 – 10.9 percent |
Best Breweries in Boulder
After extensive research, we have compiled the 20 best breweries in Boulder for your exploration. You can easily use our guide to plan an independent beer tour or go brewery hopping at these top establishments. Let's take a closer look.
Avery Brewing Co.
The first recommendation on our list of the top breweries in Boulder Colorado is Avery Brewing Co. This establishment is well-known for offering some of the best beers in the entire state. It was founded in 1993, and by 2019, 70 percent of the brewery was acquired by Founders Brewing and Mahou San Miguel, a Spanish beer maker.
A wide range of beer styles are brewed in Avery Brewing including their barrel-aged, Berliner Weisse and Doppelbock beers. While their delicious beers like El Gose and The Reverend are great reasons to visit, Avery also has delicious foods to offer. Their food menu includes barbacoa tacos, BBQs and shepherd's pie.
VisionQuest Brewing
VisionQuest Brewing is next on our list, known for its bold, experimental beers and its bold name. The brewery is one of Boulder's beer scene leaders, so you can expect to always try something new when you visit.
Their experimental beers include the Lichtenhainer, a sour beer made with smoked malt and Swoop du Jour, a hazy IPA made with Idaho 7 and Mosaic Lupomax hops. They also play with many sweet and fruity flavors kike raspberries, boysenberries, chocolate, vanilla and coconuts.
Twisted Pine Brewing Co.
Twisted Pine Brewing Co is popularly known among the locals in Boulder, and it also has a branch in Denver. This is an award-winning brewery, as it has gotten about ten awards from the Great American Beer Festivals in the past fifteen years or more. Recently, it received a gold medal for the Northstar Imperial Porter, so you can try this when you visit.
There are thirty taps at Twisted Pine, and you can expect high quality from their different beers since they continue to win awards. Other award-winning beers include the Big Shot Espresso Stout, Honey Brown, West Bound Braggot, Reilly's Oak Shikey Red and American Amber.
Boulder Beer Co.
The list of Boulder's top breweries would not be complete without mentioning Boulder Beer Co. This brewery has over 40 years of experience and provides high-quality brews to customers. You can visit their inviting and warm taproom to enjoy their brews.
One local favorite is the Shake Chocolate Porter, a perfect beer for a cold day. This is a dark chocolate porter with natural flavors added. You can also try out SKO Buffalo Gold Beer and the Mojo High Altitude IPA.
Wild Provisions Beer Project
The Wild Provisions Beer Project first started as a side project organized by 4 Noses Brewing Co. but it is now a popular place in Boulder for top brews. Their brewers use a koelschip and make their beers through spontaneous fermentation, and they are experts in foeder-fermented sour beers and lagers as well.
The sour beers from Wild Provisions will leave you impressed as they all offer unique styles and flavors. You can enjoy their delicious beers when you visit the brewery's taproom. If you visit, you should look out for their Metes & Bounds beer, which is a farmhouse sour beer made with Red Globe peaches and aged in American oak foeder.
Westbound & Down Brewing Co.
Although Westbound & Down Brewing Co. is not technically located in the city, it is one of the best breweries near Boulder CO. It is located in Idaho Springs, about one hour's drive from Boulder. Still, it would be worth the drive as this is known as one of the most underrated breweries in Colorado.
The brewery also collaborates with other brew houses like Amalgam Brewing, which resulted in the Meta Coconut beer. You can also try out the Mosaic Passenger, one of their latest brews. Their taps are constantly rotating too, so there's always something new to expect.
Kettle & Spoke Brewery
We were also impressed with Kettle & Spoke Brewery, another popular Boulder brewery founded by Paul Sink and Patrick Mulcahy in 2016. The brewery is located in a Green Guru and Front Range Cargo Bikes facility. It is a nano-brewery, which means it makes small batches of beer.
You can expect diverse flavors and excellent brews when you visit this taproom. They are known for combining classic and modern styles into their small batches. On their tap list, you can find different beer styles including brown ale, German lager, unfiltered beers and hazy IPAs.
Finkel & Garf Craft Beer
Another award-winning Boulder brewery on our list is Finkel & Garf Craft Beer, well-known for offering popular styles in their year-round list and experimental brews in the limited and seasonal offerings. The brewery won a gold medal for its Oatmeal Milk Stout at GABF. F&G also stands out for designing their cans with illustrated old-timey toys.
The brewery was founded by a father and son team, so it's not surprising that you see different games and toys on their beer cans. You can check out their Maltshake Series Brews and DIPAs. They also have a good selection of cream ales, fruit beers and Saisons.
Upslope Brewing Company
Upslope Brewing is another one of the top breweries in Boulder which has been running for over a decade in the city.
Now, they have grown to become one of the best places for beer in Boulder and have accumulated multiple awards at the GABF.
The brewery is well-known for its IPAs, but Upslope also makes a wide range of delicious craft brews.
Their beer makers also experiment with uncommon ingredients like black tea, Thai basil and spruce tips, so you can expect something different each time you visit. Try out their Thai Style White IPA and Brown Ale.
Mountain Sun Pub & Brewery
It seems like many breweries in Boulder take awards home, as the Mountain Sun Pub & Brewery is another establishment with an accumulated number of awards. They have won multiple awards from BoB. When you visit their taproom, you try out their top beers for free as samples.
They also have delicious pub food on their menu that pairs well with your beer, like burgers and hummus. You can try out their FYIPA, their flagship IPA beer that hardly ever leaves their menu. The tap list also includes other year-round and seasonal beers.
Asher Brewery
Next on our list is Asher Brewery, the first-ever organic brewery in the city. This establishment uses only healthy and top ingredients to make their beers from hops and barleys to other flavors. Rather than using syrups, they use only real and organic plants to make their beer.
The Ginger Bomb seasonal beer is highly recommended, and it is made with organic ginger root. You can also try out the Café Kolsch beer, their flagship brew. It is a delicious IPA made with cold brew coffee. As for food, you can bring your own or look out for food trucks in the area.
Oskar Blues Brewery
Oskar Blues is another famous brewery in Boulder that won BoB awards. It won bronze for Best Beer Selection, so you can expect diversity and delicious brews in its collection. Their beers are also widely distributed in Colorado, so you can look out for their beers in taprooms near you.
You can visit the Oskar Blues located on the Diagonal Highway or Pearl Street Mall. You should try Dale's Pale Ale when you check out their taproom. This brew is popular among locals in Boulder as it is easily drinkable but with complex flavors.
Sanitas Brewing
If you're looking for a Boulder brewery where you can sit on the patio and enjoy beers, Sanitas is the ideal choice. It is located right on Boulder Creek, where you can enjoy an attractive view on the patio or the inviting indoor space. There's a wide range of beers on their tap list, and you can even order kombucha and delicious tacos from their McDevitt Taco Supply trucks.
The brewery also features a conference room and a yoga program for its beer lovers. You can try out their delicious Mexican lager, The Bandito, which is available all year round. There are other seasonal brews to look out for when you visit Sanitas.
The Post Chicken & Beer
The Post is widely known for their beer as much as their chicken, and it was even featured on the Diners, Drive-ins and Dives show. Their chicken is made with a gluten-free fry process, leaving you with a delicious and savory result that goes well with beer.
You can find The Post pubs in different places in Boulder, but you can also visit their branches in Denver, Fort Collins, Longmont and Estes Park. Boulder locals love The Post for the Townie IPA, a hoppy and drinkable brew. You can also check out their gluten-free beers.
Southern Sun
Another popular local brewery in Boulder is Southern Sun, and it's the best place to visit if you want to enjoy refreshing beverages with delicious meals. The brewery also puts a lot of good work into their restaurant, with offerings like BBQ wings and vegetarian meals on the menu.
You can try out the Colorado Kind Ale when you visit, which is a dry-hopped and delicious brew that goes well with their grilled cheese and burgers. The taproom is also open through the night, so you can visit for a late-night snack.
Very Nice Brewing Company
You can also visit Very Nice Brewing whenever you're in Boulder, although it is located in Nederland, 30 minutes away. Their brewpub is dog-friendly, so if you're moving with your pet, you can take them to enjoy beers as long as you put them on a leash. It is located in Nederland's downtown area near different stores and a pizza shop.
A wide range of beers is available for enthusiasts who visit Very Nice. Their Very Nice Pale Ale is a pretty popular and refreshing ale, with fewer hops and more flavor. You can also try out Monk's Phunk.
Beyond the Mountain Brewing
Beyond the Mountain is one of the award-winning Boulder microbreweries on our list located in Boulder's Gunbarrel neighborhood. The brewery features an Artist Collaboration series, which includes beers made with touring bands, and one dollar from each pint goes to charity. They also organize live music and streams during the week.
There are 12 taps available when you visit Beyond the Mountain, from year-round and seasonal beers to small-batch brews. You can try out their year-round beers like Klaus's Kolsch and BTM IPA. The brewery also offers to-go brews, so you can take beers home in growlers.
Stein Brewing Company
Next on our list is Stein Brewing Company, a local craft brewery focused on making delicious ales. Their beers are made with only high-quality ingredients, and you can go for their year-round or seasonal brews. They also offer test batches, allowing customers to participate in their experiments and taste new brews from different styles globally.
You can visit their Boulder taproom and choose one from their 13 taps and seasonal cask hand pull. Some of the top beers include the Pleasant Gentleman IPA, a classic West Coast IPA and a Lisa Red Ale.
Mossdeep Brewing Company
This is another popular Boulder brewery well-known for making all-inclusive beers. Their brewers are determined to make beers that appeal to all enthusiasts regardless of their preferences. At Mossdeep Brewing Company, they combine the art made by Carlisle Momberger with their delicious brews.
The tap list has a wide range of beers to offer whether you're drinking on draft in the taproom or taking the beers to-go in cans or growlers. If you're using growlers, you need to bring your own and get it filled up. Try out their Amarillo IPA or Dry Hopped Sour.
Gunbarrel Brewing Co.
You can check out Gunbarrel Brewing Co. if you're looking for a relaxing place to enjoy beer. This Boulder brewery includes an indoor taproom and beer garden, with games and entertainment for customers to look forward to.
At Gunbarrel, you can purchase their beers on draft or to-go in cans. They also update their draft list constantly, so look out for something new each time you visit. Try out the Velvet Sea or Teddy's Brewski whenever you visit or take them home.
Beer Scene
Although Denver is well-known for its beer scene, true beer enthusiasts know that when you get to the city of Boulder thirty miles northwest, you can enjoy some of the best breweries in Colorado. The beer scene in this city started in 1982 when Charlie Papazian set up shop in Boulder while organizing the first Great American Beer Festival.
There is a wide range of breweries to look out for, from those set up as side projects to those with more modern styles. So if you're ever planning to visit Colorado or Denver for your beer experience, it won't be complete until you add the top Boulder breweries to your list.
FAQ
What beer type is predominantly made in Boulder breweries?
Boulder breweries predominantly make various styles of craft beer, including pale ales, IPAs, and lagers.
What technology is employed for beer production in Boulder?
Boulder breweries use modern technology such as automated brewing systems, digital monitoring, and quality control systems.
What is the oldest brewery in Boulder?
The oldest brewery in Boulder is Boulder Beer Company, founded in 1979.
Final Verdict and Summary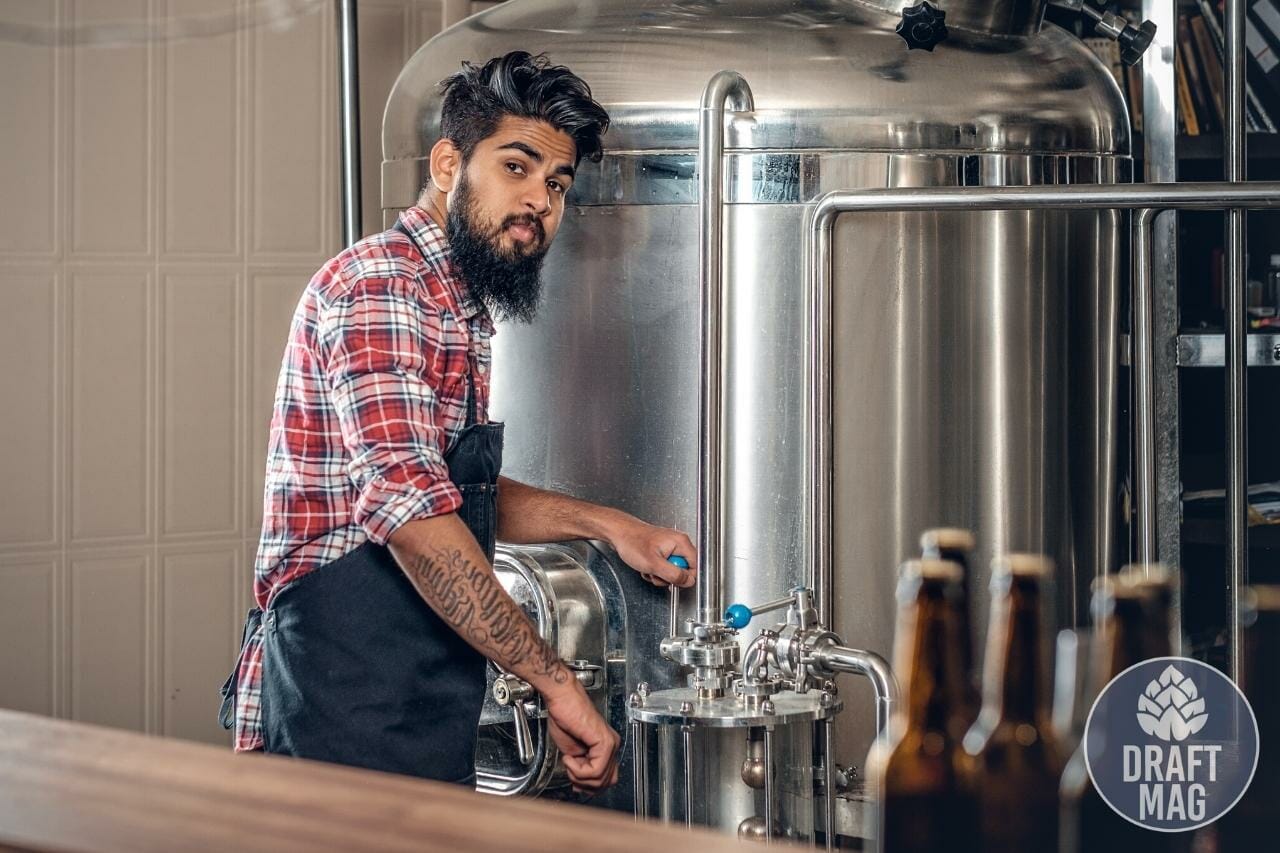 Boulder is an exciting and diverse place for beer lovers as there's something for everyone in this bustling city.
Avery Brewery Co. is the best brewing company in Boulder, Colorado, so make sure to drop by this establishment.
Westbound & Down is the top brewery near Boulder, for those who are planning an out-of-city trip.
If you're craving for craft beer, head over to Finkel & Garf, which is the best brewery for craft beer in the city.
For those who are conscious of their gluten intake, there's no need to worry as the recommended brewery for gluten-free beers is The Post.
Asher Brewery is the first organic brewery in Boulder, so this place is definitely a must-try.
You can check out these top Boulder breweries with our complete guide whenever you visit the exciting city. Look out for a wide range of beers while you go brewery hopping and don't forget to enjoy their delicious foods.