Best Breweries in Rock Hill, SC
Brace yourself for a hoppy journey across Rock Hill, South Carolina's frothiest breweries and its thriving craft beer scene! Whether you're a seasoned beer connoisseur or a curious newbie looking to expand your palate, you'll find a ton of breweries in Rock Hill waiting for you!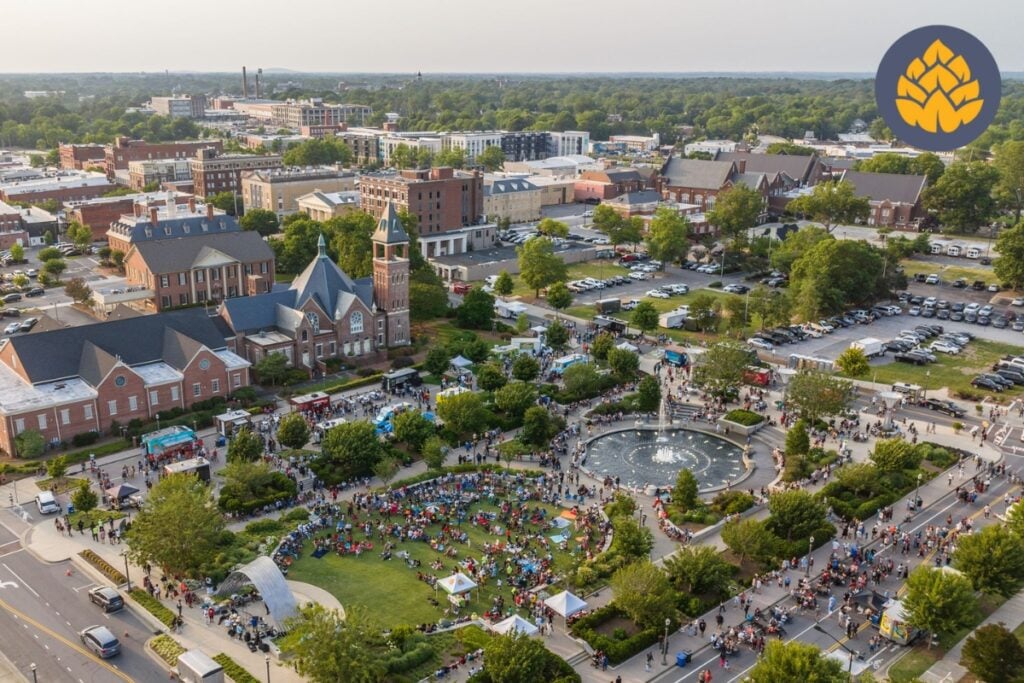 The breweries of Rock Hill masterfully blend traditional brewing methods with exciting new flavors, rivaling the long-standing brewing giants of Budweiser Beer, Coors Beer, and Miller Beer to create hoppy beers that draw in crowds of beer lovers far and wide!
What's not to love about Rock Hill, South Carolina! It's the perfect place for a family vacation with lots of museums, parks, beautiful landscapes, and cultural centers to explore for young kids and an abundance of craft breweries serving fantastic ales and delicious food to enjoy for adults!
For nature lovers, the breathtaking, serene forests and stunning landscapes of Glencairn Gardens are the perfect spots to enjoy a peaceful walk after a beer-filled day. And the Main Street Children's Museum around the corner is amazing for kids to let their creativity and imagination run wild.
As one of the largest cities in South Carolina and the largest in York County, Rock Hill is a great place to live for those who want to enjoy the benefits of affordable housing, being close to several colleges and low property tax.
It's also a brewers and beer drinkers paradise, with the YoCo Brew Trail and Tap The Rock craft beer festivals attracting tourists far and wide. Blending the best local beers with Rock Hill's pulsing music scene and tons of food trucks serving delightful food bites.
Whether it's beer or beauty, Rock Hill, SC, does not disappoint!
Readers Favorite: Legal Remedy Brewing
Whether it's the friendly, communicative staff, the spacious beer garden, the live music getting the positive vibes going, or the fantastic range of craft beers and food, Legal Remedy Brewing aims to leave a memorable first impression. The brewery has everything you could want from a relaxed evening out in Rock Hill. The rating of 4.6 from over 2000 reviews tells you everything you need to know before visit
Best breweries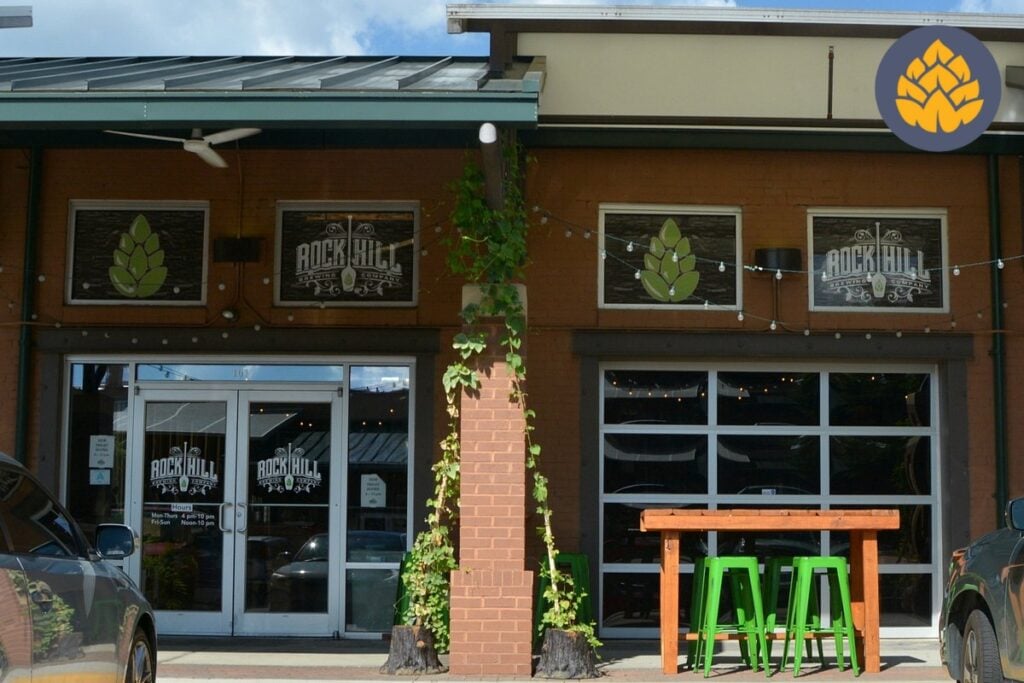 Rock Hill Brewing Company, located in downtown Rock Hill, is known for its rustic and industrial design, providing guests with a laid-back yet vibrant atmosphere. It has an open floor plan with high ceilings, exposed brick walls, and wooden accents, creating a warm and welcoming environment.
When it comes to beer, they offer a rotating tap of craft beers, which typically includes a solid range of beer styles like their Blood Good Orange IPA, Brain Storm – amber ale, and Triple Barrel Shotgun – Belgian ale.
For food, guests can order mammoth-sized pizzas from Millstone Pizza next door and get them delivered to the table. Aside from the food and drinks, the brewery hosts a variety of evening events, like trivia nights and live music, to meet and mingle with locals.
Location details:
Recommended beer: Portal – East Coast IPA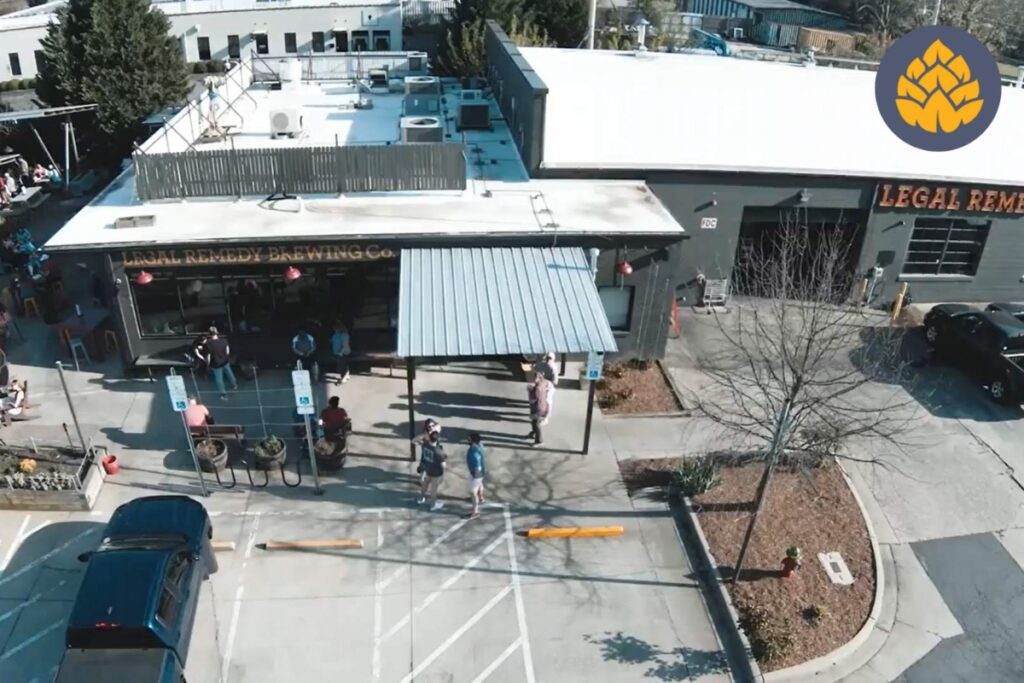 Legal Remedy Brewing is a unique spot in Rock Hill, offering an ever-changing selection of craft beers, great food, and laid-back entertainment. It's a spacious brewery with plenty of indoor and outdoor seating, perfect for large gatherings and hosting private parties.
As a microbrewery, they tirelessly experiment and rotate their beer offerings with the best ingredients, two-thirds of which are sourced in South Carolina.
In terms of entertainment, Legal Remedy often hosts live musical performances, trivia nights, and music bingo. The food menu is another reason to visit this joint, with house favorites, Sothern-fried chicken, loaded nachos, and their signature meatloaf topping the list of high-quality pub grub that's far beyond the usual.
Location details:
Recommended beer: Justice Juice – Hazy IPA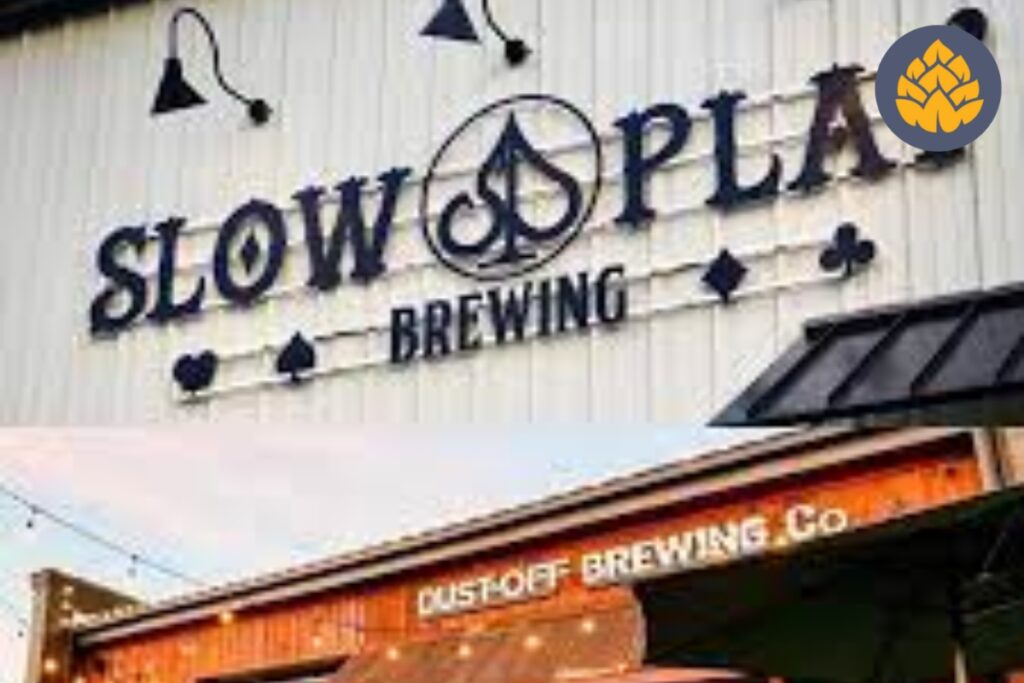 Next on our list is an inviting brewery down on 274 Columbia Avenue, Rock Hill, SC. The brewery has an energetic vibe with a modern and cultured design, quite the spot for some tasty beer and food.
Slow Play Brewing is spacious and inviting, with a variety of seating options, including bars and long tables that encourage socializing and an outdoor seating area, perfect for sunny days.
The brewery exhibits a healthy love of fun and games, with comedy nights, live bands, board games, Karaoke, and trivia available for patrons to enjoy. Regardless of whether you're seeking a drink with friends or family, you'll surely enjoy the laid-back atmosphere, refreshingly diverse beer selection, and fun entertainment options at Slow Play Brewing.
Location details:
Recommended beer: Smooth Call – Cream Ale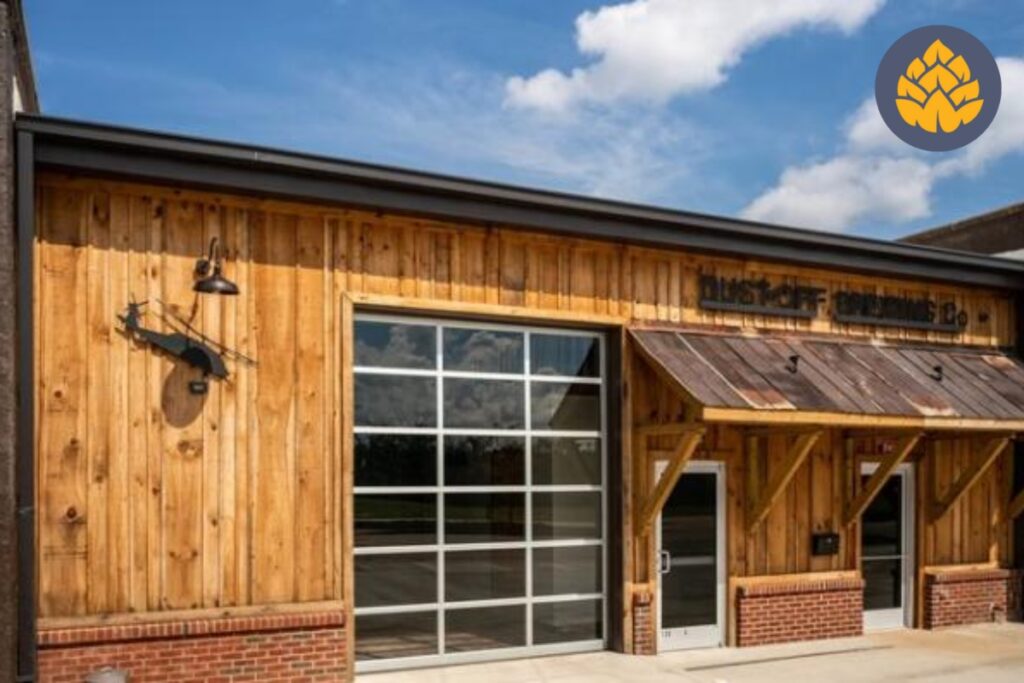 Located in the revitalized downtown area of Rock Hill, Dust Off Brewing is perfectly situated to attract tourists with its warm and friendly atmosphere aimed at fostering a sense of community where everyone is welcome.
At Dust Off Brewing, you can expect an array of craft beers as they offer a broad selection of house-brewed options, like Belgian-style witbier, creamy coffee porters, and hazy IPAs. They often rotate their beers to keep things fresh and interesting for their customers.
To make your visit there more than just a beer-tasting experience, you can participate in events such as live music, trivia nights, fitness events, brewery tours, and more.
Location details:
Recommended beer: Hazy Day In The Clouds – IPA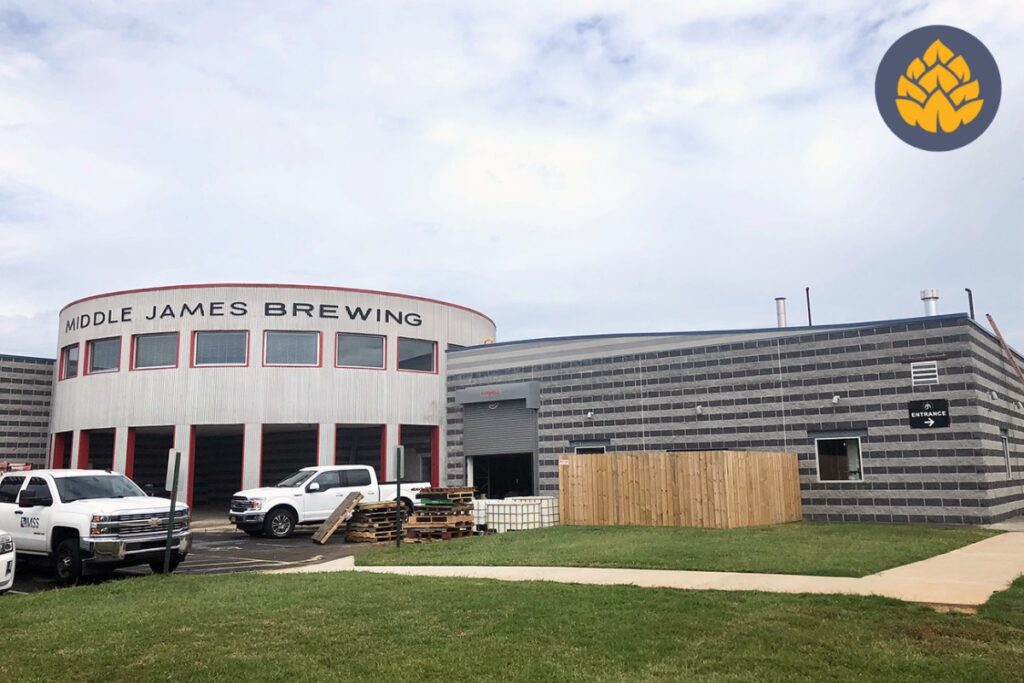 Middle James Brewing Company is a favorite brewery among locals, renowned for its exceptional craft beer, excellent food, and lively entertainment options.
Here, you can get a tasting sampler of traditional and innovative craft beers, including IPAs, sours, pilsners, porters, lagers, and stouts. Middle James Brewery takes pride in their innovative and constantly changing lineup of beers, often incorporating seasonal ingredients and flavors into their brews.
Their taproom is a great place to watch live sports on a huge TV and join in on community-tailored events. Plus, with happy hour on game days giving you discounts on your brews and tasty bar bites to sample, it's no wonder this Rock Hill brewery became a local favorite hangout spot.
Location details:
Recommended beer: Fly Kid – Kölsch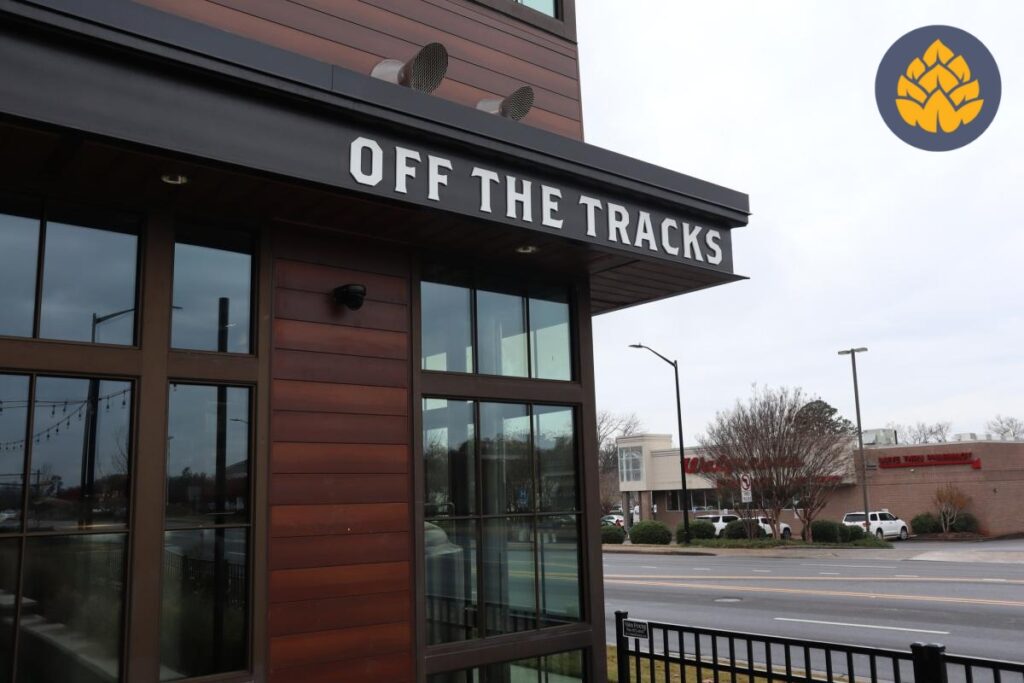 If you're looking for a family-loving establishment where the kids and dogs can run around while you sip away on a delicious craft ale, Off The Tracks Brewing is the brewery for you!
With a huge outdoor green space and plenty of tables on the patio, it's the perfect place to relax with friends and family.
Entertainment at Off The Tracks Brewing typically involves live music performances featuring local musicians and bands, making it a great venue to enjoy some local talent. They also host a variety of charity events, game nights, and movie nights, adding to the lively and social ambiance of the brewery.
The brewery is a must-visit location for beer enthusiasts visiting Rock Hill, SC. Their wide variety of beers, relaxed environment, delicious food, and entertainment contribute to a memorable evening.
Location details:
Recommended beer: Rock Pilsner – Pilsner
Expert tip
When in Rock Hill, one of the best places to visit is the Museum of York County.
This museum is special because it exhibits the natural history of the Piedmont area through informative displays, including an extensive collection of Native American artifacts.
Notably, it's also home to the Settlemyre Planetarium, which offers an exciting, star-filled experience. This appealing combination of history, nature, and science makes it an enriching destination that captures Rock Hill's local heritage and geography.
FAQs
Which brewery in Rock Hill offers an exceptional outdoor seating area for dogs?
Off The Tracks Brewing stands out for its expansive outdoor green space, perfect for families and pet-friendly. With plenty of outdoor seating, it's an excellent place to relax under the sun or stars with a locally brewed ale in hand.
I'm looking for a unique brewery that hosts energetic events. Where should I go in Rock Hill?
Slow Play Brewing is well-known for its lively ambiance and regular events in its taproom. It's more than just a brewery; it embodies a social hub where visitors can enjoy comedy nights, live bands, and karaoke, all while experiencing their diverse craft beer selection.
If I want a blend of high-quality craft beer and a great dining experience in Rock Hill, which brewery should I visit?
Legal Remedy Brewing is a standout brewery for providing spectacular craft beers and exceptional food. They've pioneered a unique blend of delicious, high-quality pub grub and ever-changing beer offerings.
Related Articles
If you want to taste some of the best beers in South Carolina, we recommend checking out the Best breweries in Greenville, Breweries in Mt Pleasant or the Best Breweries in Charlotte. Both cities have dozens of craft breweries that are sure to please, and if you're heading north, the breweries in Greensboro are worth visiting!
Wrapping up – Best breweries in Rock Hill
Rock Hill is a vibrant city where beer lovers can enjoy first-rate brews while immersing themselves in the local culture. Embark on the beer venture that awaits you in Rock Hill, and let us know which brewery was your favorite! Thanks for reading, and see you again for the next round-up of the best breweries around America.