Best Breweries in Charlotte: The Top-rated Breweries in This NC City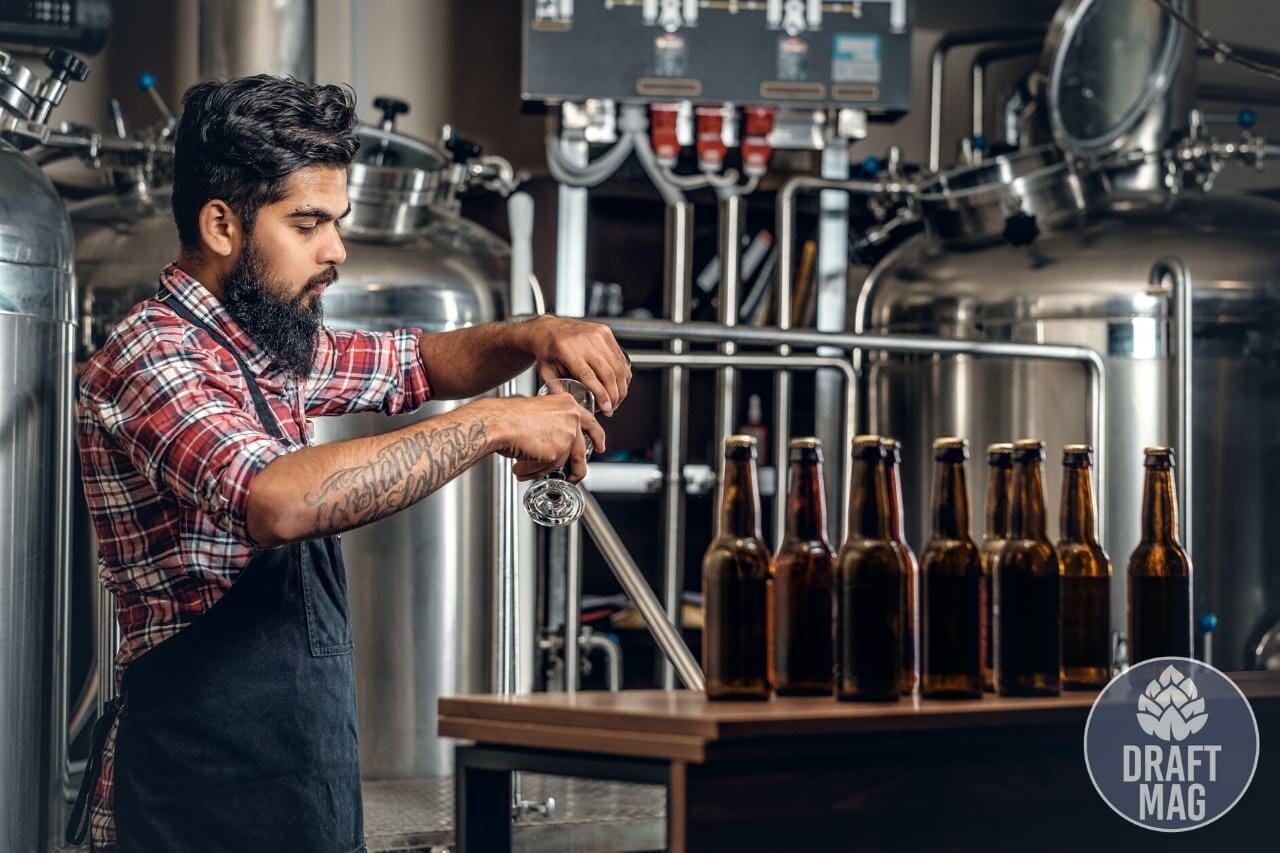 Among all the amazing breweries in North Carolina, we chose the best breweries in Charlotte that are worth your time and money.
Charlotte is undeniably one of the best cities in North Carolina that offer world-class beers, and if you love craft beers, this city is a heavenly destination.
Since there are more than 30 breweries within the city, we have shortlisted only the top ones that are a must-visit.
Without further ado, let's get right to it!
Charlotte Breweries
Number of active beers
ABV (Lowest-Highest)
Catawba Brewing Company Charlotte
29
4.5% – 8%
Devil's Logic Brewing
05
5% – 7%
Lenny Boy Brewing Co
22
4.6% – 10%
Brewers at 4001 Yancey
11
4.5% – 8.7%
Heist Brewery and Barrel Arts
19
4% – 13%
Birdsong Brewing Company
24
4% – 8.9%
Suffolk Punch Brewing
12
4.9% – 10.2%
Triple C Brewing Company
98
3.6% – 10.7%
Divine Barrel Brewing
62
3.9% – 13.5%
Wooden Robot Brewery
26
4% – 12%
Breweries Near Charlotte
Number of active beers
ABV (Lowest-Highest)
Sugar Creek Brewing Company
12
3.8% – 10%
Sycamore Brewing – Beer Garden
27
4.2% – 10.5%
NoDa Brewing Company
46
4% – 10.2%
Free Range Brewing
229
0% – 12.5%
Best Brewery in Charlotte
Breweries have now become rather commonplace for meeting with friends, socializing and tasting unique brews. Below are some of the best Charlotte area breweries for you to visit. 
Catawba Brewing Company Charlotte
This family-owned brewery has some of the best beers you will ever have in your life. People say they are one of the best breweries in Charlotte. There are two bars to serve you with delicious beers, and they have a good selection of various beer styles.
They have a large taproom along with outdoor and indoor seatings for all visitors. The indoor facility at Catawba Brewing is massive, allowing the brewery to serve many visitors at once. The brewery offers one of the most incredible ambiance to de-stress with a cold glass of beer.
They offer a good selection of music that suits the beer-drinking vibes. Catawba Brewing Company is one of the renowned breweries with food in Charlotte as they also offer some of the most outstanding dishes. They serve delicious quesadillas and many other mouthwatering food pairings on their menu.
Take note that they strictly follow COVID-19 health rules for everyone's safety.
Address: 933 Louise Ave #105, Charlotte, NC 28204
Devil's Logic Brewing
They have a record of offering clean crushable beers, so you will surely have a unique experience in their taprooms. If you are a sky lover, their patio gives off amazing skyline views for you to admire. They also have the facility to host private events for you.
Devil's Logic Brewing also offers Wednesday trivia nights. You can access it through Thursday run club as well as music bingo. They host live music shows on Friday, and you can also join their morning rooftop yoga sessions on Saturday and Sunday.
They have foods that you can enjoy with beer, and a wide selection of sour beers are available. If you want to take beers home, they have a selection of canned beers for you. Their bartenders are very friendly and always recommend the best drinks.
Address: 1426 E 4th St, Charlotte, NC 28204, United States.
Lenny Boy Brewing Co.
They are also a part of the NC local breweries. They have the intention to build cultures in their taprooms, and they make sure it happens by hosting different art shows, fitness events, festivals, and many more. Most importantly, Lenny Boy Brewing Co brews high-quality beverages and serves tasty meals.
They have a large selection of beverages. The organic kombucha, sour beers, traditional ales, lagers, etc., are a part of their most popular brews. If you are not an alcohol fan, they have non-alcoholic options for you as well. Also, their food menu is a must-pair with their beers, so you are sure to enjoy in their taprooms.
The Lenny Boy Brewing Co staff are pretty friendly and are always seen with a smile. They can suggest some of the best-selling beers on their menu when asked.
Address: 3000 S Tryon St, Charlotte, NC 28217, United States
Brewers at 4001 Yancey
You can find a wide range of drafts from different breweries in this brewery. It's a worthy place for high gravity beer lovers; however, you can also find lighter ones as well. Their food offerings are not a disappointment either. You can enjoy nachos, wings, and many other delicious foods here.
Brewers at 4001 Yancey provide online ordering facilities which allow you to enjoy their menu at the comfort of your home. If you need to restock your fridge, order their vast selection of beers and food from the menu. Brewers at 4001 Yancey offer a rewards program where you can sign up and earn rewards by purchasing your favorite food and beverages from their taproom.
The brewery warmly welcomes all visitors and pet owners to tag their pets along with them. Their excellent customer service and attentive staff add to their high-quality service that is the best in town. As they have expanded their area, you can enjoy your meal outside the brewery. Overall, it's a great go-to place for everyone.
Address: 4001-A Yancey Rd, Charlotte, NC 28217, Charlotte
Heist Brewery and Barrel Arts
They have a fascinating collection of beers for you to try out. You will become a fan of their Vitamin Sea and Garageast drinks, and their IPA Citraquench'i never fails to surprise the customers. Heist Brewery and Barrel Arts also serves some of the best cheese and Pretzels.
Their New England IPAs are a must-try. Aside from these, there are many other pleasant beer options for you to pick. You won't be able to resist their beer concoctions. Almost everyone is in love with Heist Brewery and Barrel Arts special pizza when it comes to food.
Their interior is spacious enough for seatings and gives off an industrial vibe. Parents can bring their little ones along with them to play in the spacious outdoor setting.
Address: 1030 Woodward Ave, Charlotte, NC 28206, United States
Birdsong Brewing Company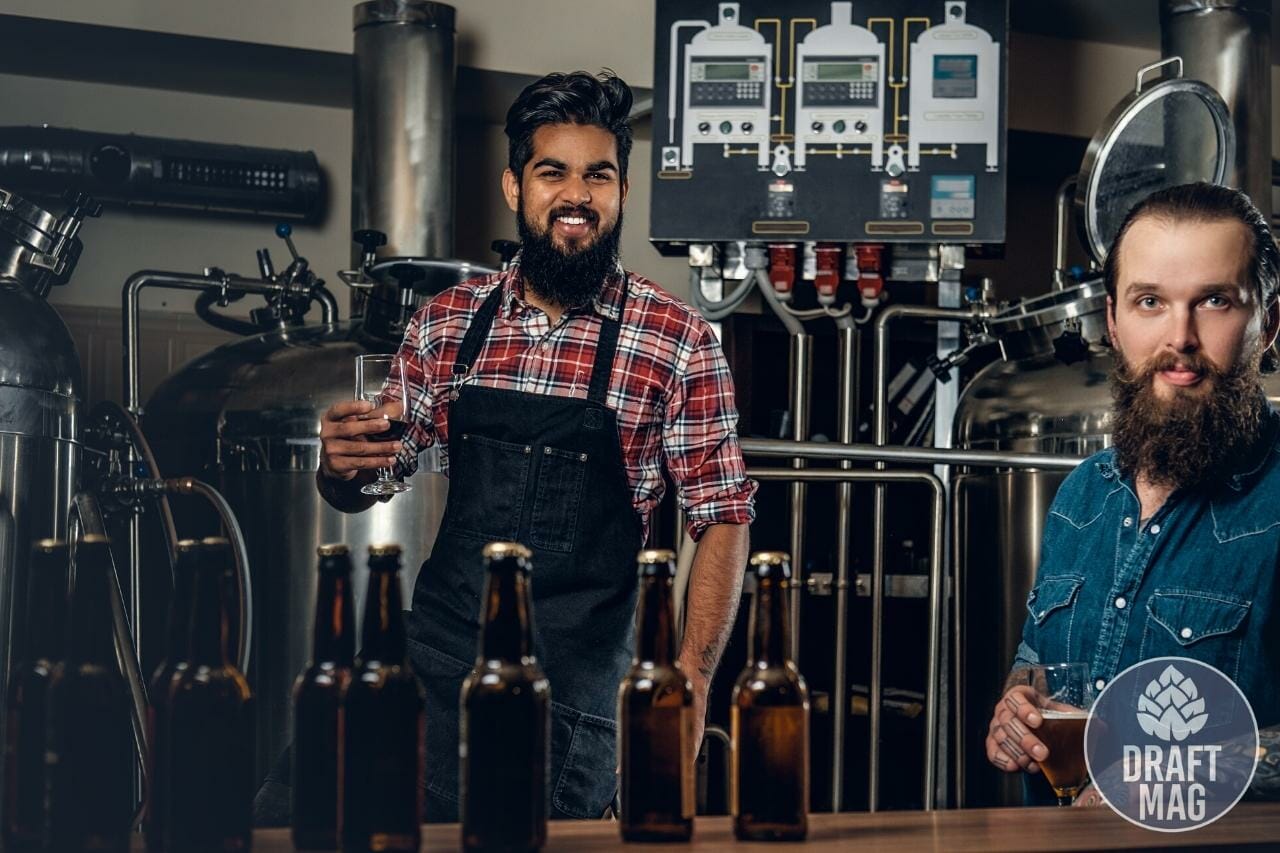 Birdsong Brewing Company is a vibrant brewery producing craft beers. Their taproom serves flights, pints and growlers.
Isn't it amazing that they have something for every palate?
Their service option includes dine-in and curbside pickup.
Their Jalapeno Lager tastes outstanding, while the chocolate raspberry stout served at the brewery is always a delight. One of the best things is that they offer you a free-tasting portion to choose your beer. You can discover occasional food trucks too.
About the brewery setting, Birdsong Brewing Co provides heaters for outdoor seating. They also have fire tables to keep you warm. The indoor area is also great for refreshing yourself. Overall, Birdsong Brewing Co is an excellent brewery for dining and enjoying the wide range of beers in a cozy setting.
Address: 1016 N Davidson St, Charlotte, NC 28206, United States
Suffolk Punch Brewing
Suffolk Punch Brewing offers much more than just beers. The brewery has a coffee bar, taphouse, and a culinary cafe. They love to take challenges to value craft and embrace innovative experiences. You can feel the craft spirit in every drink and meal they serve to you.
They have a wide range of beer selections including the classics, the latest trends, etc. Suffolk Punch Brewing aims to increase the beer-loving community through its brewery. Their culinary cafe is full of food containing local and seasonal ingredients and dishes that are made from scratch.
In short, the brewery excels in both food and beer. Suffolk Punch Brewing is home to more than 50 taps in their taphouse. They have handcrafted cocktails and an international wine list that will surely mesmerize you. Spending time at the brewery is all about winding down or catching up with friends over some great drinks.
You will be happy to find friendly staff that are always willing to help you out.
Address: 2911 Griffith St, Charlotte, NC 28203, United States
Triple C Brewing Company
Triple C Brewing Company serves award-winning beer selections to satisfy your thirst. Instead of a kitchen, you will find food trucks at the brewery. These food trucks offer tasty meals for all.
This brewery takes up a vast space. They have spacious outdoor spaces with a designated area for hosting events. You can play foosball and table games to keep yourself entertained, and the brewery is also children and pet-friendly.
The brewing company was named Triple C because its founders are Chris, Christine and Chris. Presently, the founders believe that triple C also stands for craft, community and charity.
Address: 2900 Griffith St, Charlotte, NC 28203, United States
Divine Barrel Brewing
Divine Barrel Brewing is a cool craft brewery with innovative beer flavors. This is a community-oriented brewery intending to bring the communal people together. They have diversified beer on the tap list, including wood fermented and barrel-aged wilds, sours, etc. They work toward providing their customers with artistic, creative and approachable beers.
Divine Barrel Brewing has enormous indoor and outdoor spaces for you, your family, and friends to hang out. You will find a noodle bar next to it that delivers you the food you want.
You can try out their blueberry cobbler and donut stout to refresh yourself. Seek advice from their super friendly and knowledgeable staff if you're not sure which beer you'd like to taste apart from these two.
Address: 3701 N Davidson St Suite #203, Charlotte, NC 28205, United States
Wooden Robot Brewery
Wooden Robot Brewery is an urban farmhouse that brews innovative and traditional beers, making it one of the best breweries in Charlotte, NC. They have a rotating selection of drafts and go-to beers for you to quench your thirst. You will be amazed by their beautiful beer garden, and the brewery is family-friendly as well.
Wooden Robot Brewery brews its unique beers with locally sourced ingredients, giving it a seasonality vibe. The price they set for their brews justifies the quality and taste. You must try out their Sour IPAs as they are one of a kind, and Good Morning Vietnam is another must-try beer option for you.
You can grab tasty foods such as Mac and Cheese eggs from their Twisted Eats to pair with your beer. The brewery will keep you entertained with trivia games and a lively atmosphere when bored. They have massive indoor and outdoor spaces with TVs and heaters as well.
Address: 1440 S Tryon St UNIT 110, Charlotte, NC 28203, United States
Four Other Breweries Near Charlotte to Visit
Here are four breweries near Charlotte that are worth a visit:
Sugar Creek Brewing Company
This company brings out Belgian-flavored beers for everyone. They work toward brewing fresh, full-flavored beers that will satisfy your drinking criteria. They use aromatic yeast strains, award-winning malt varieties, and traditional recipes to create their brews. The brewery infuses the brews with a modern taste due to imported hops.
Blood Orange and Mocha Java Porter by Sugar Creek Brewing Company have earned great fame across the city. Their Pale Ale and Belgian Dubbel are also worth mentioning. Their bartender has vast knowledge regarding brews and can help you pick one according to your taste.
They arrange live music for their customers to enjoy. You can have a blast on the trivia nights, and they host wedding rehearsals and even wedding programs in their brewery.
Address: 215 Southside Dr, Charlotte, NC 28217, United States
Sycamore Brewing – Beer Garden
Sycamore Brewing offers a good selection of beers. They have a large outdoor seating area, including a beer garden and a smaller indoor seating arrangement compared to most other breweries on this list. Nevertheless, Sycamore Brewing produces unique craft beers that are easy to drink.
The brewer also hosts various kinds of events. You can enjoy the live music while sipping on your drink. The place is pet-friendly as well.
Beer lovers can pair their drinks with delicious meals from nearby food trucks. Sycamore Brewing is perfect for summer visits when you'd want to quench your thirst with cold beers. The lively ambiance of the brewery makes it a familiar spot for locals to hang out.
Address: 2161 Hawkins St, Charlotte, NC 28203, United States
NoDa Brewing Company
NoDa Brewing Company has held onto its reputation as a great local brewery that has provided good quality craft beers since 2011. The brewery also serves wine for people who don't prefer beer. One of the popular drinks of the brewery is the Brizo Craft Spiked Seltzer, which is available in several flavors including lemon, raspberry, etc.
Their Hop SoLo IPA is a brilliant creation offering low-carbs with full of flavor. Hop Dop and Roll beer is a common favorite among most brewery visitors. For food pairings, check out the nearby food trucks with local vegan menus. The food truck has crab meat tacos on its menu that will delight you for sure.
The brewery is family and pet-friendly. Children can spend time playing in the designated play areas while parents can join them with disc golf baskets and turfs. With an aesthetically pleasing setting, this brewery is definitely worth your time.
NoDa Brewing Company offers satisfactory customer service with staff who are always happy to assist the visitors. If you're unsure about which drink to pick, the cool bartender can help you out. For curious minds, NoDa stands for North Davidson.
Address: 2921 N Tryon St, Charlotte, NC 28206, United States
Free Range Brewing
Keeping the seasons and environments in mind, Free Range Brewing offers brews that are distinct and dynamic. The brewery gets creative with its beer recipes and takes it a step further with wild fermentation. With a strong dedication to producing unique craft beers, Free Range Brewing is one of a kind.
The brewery welcomes all types of visitors, including families and pets. There is a play area allocated for the kids to spend time while their parents can take a break.
Visitors get to enjoy live music hosted by the brewery that lightens the mood and ambiance. Even though the brewery does not provide meals, you can easily order delicious food from the food trucks near the area.
The bartenders give great recommendations to all customers, be they beer enthusiasts or first-time drinkers. Free Range Brewing is popular for its hazy IPAs. You can find cream ale and kombucha, which are also loved by many. If you are not an alcohol lover, the brewery offers several non-alcoholic beverages.
Address: 2320 N Davidson St, Charlotte, NC 28205, United States
FAQ
What are Charlotte breweries popular for?
Charlotte breweries are popular for their wide variety of craft beers, including IPAs, stouts, and sours, as well as their unique taproom experiences and events.
Does Charlotte have a thriving beer scene?
Yes, Charlotte has a thriving beer scene with numerous local breweries and brewpubs, as well as beer festivals and events throughout the year.
When is the best time to visit breweries in Charlotte?
The best time to visit breweries in Charlotte is during the fall and spring when the weather is mild, and many breweries offer outdoor seating and events. However, breweries are open year-round and offer unique experiences during each season.
Conclusion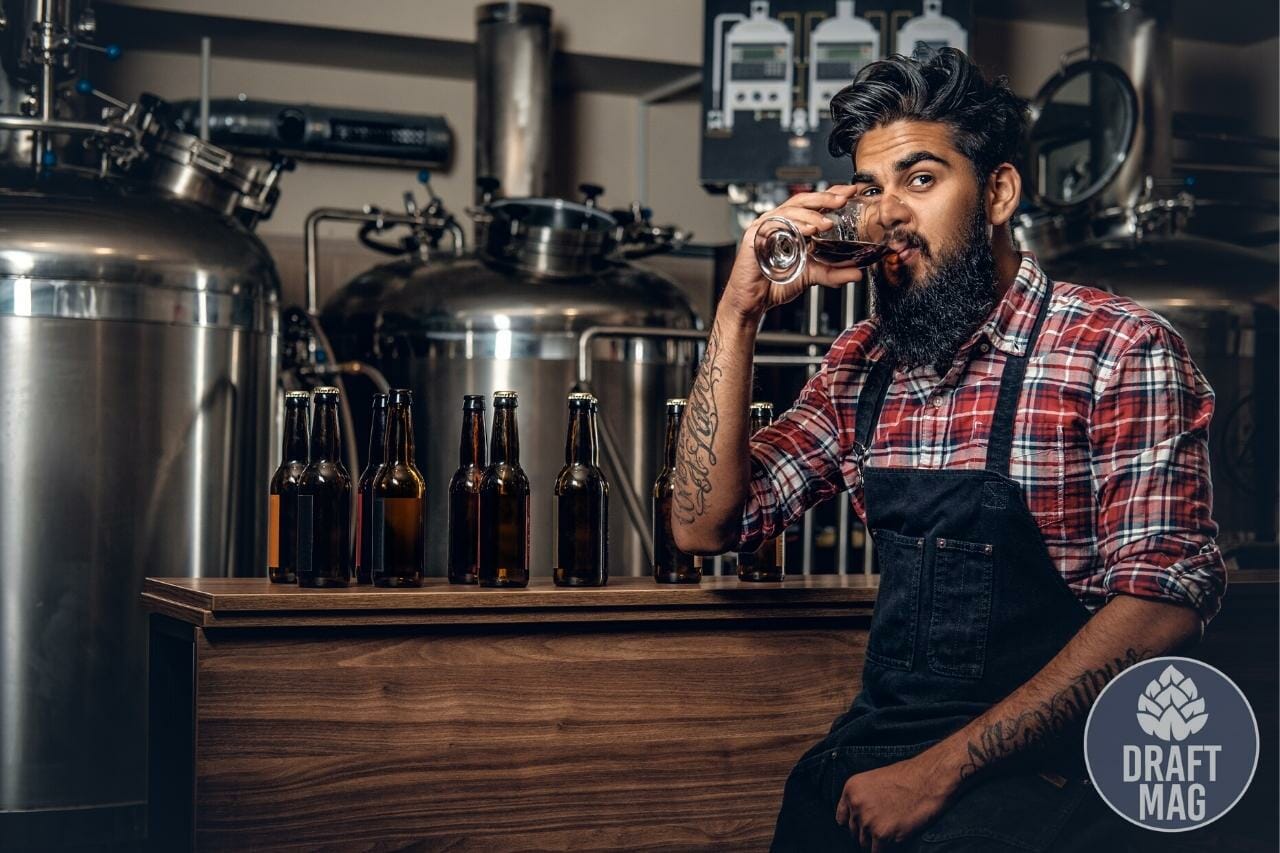 Here's a quick summary of all the important details we have discussed so far:
You shouldn't leave Charlotte without going to Triple C Brewing Company, where the taps offer more than 90 different beers and you will surely experience something unique.
You must visit the Catawba Brewery above anything else for it offers an excellent beer-drinking experience like no other.
There are four great breweries located near Charlotte that are just as great and worth the visit. Sugar Creek Brewing Company is a sure hit!
Wooden Robot Brewery, Birdsong Brewing Company, NoDa Brewing Company and Sugar Creek Brewing Company are the best breweries in Charlotte for couples to spend quality time together. These breweries offer great beers, service and a wonderful ambiance.
True beer lovers visiting Charlotte should not miss the craft beers and excellent beers of microbrewery charlotte collections available in these top 14 breweries. From IPAs to traditional Lagers, the best breweries of Charlotte have a wide variety of beers to delight your tastebuds. Even if you don't prefer to drink, the lively ambiance of the breweries is definitely a good way to spend time in Charlotte, NC.