Best Breweries in Boston: Top 10 Breweries That You Shouldn't Miss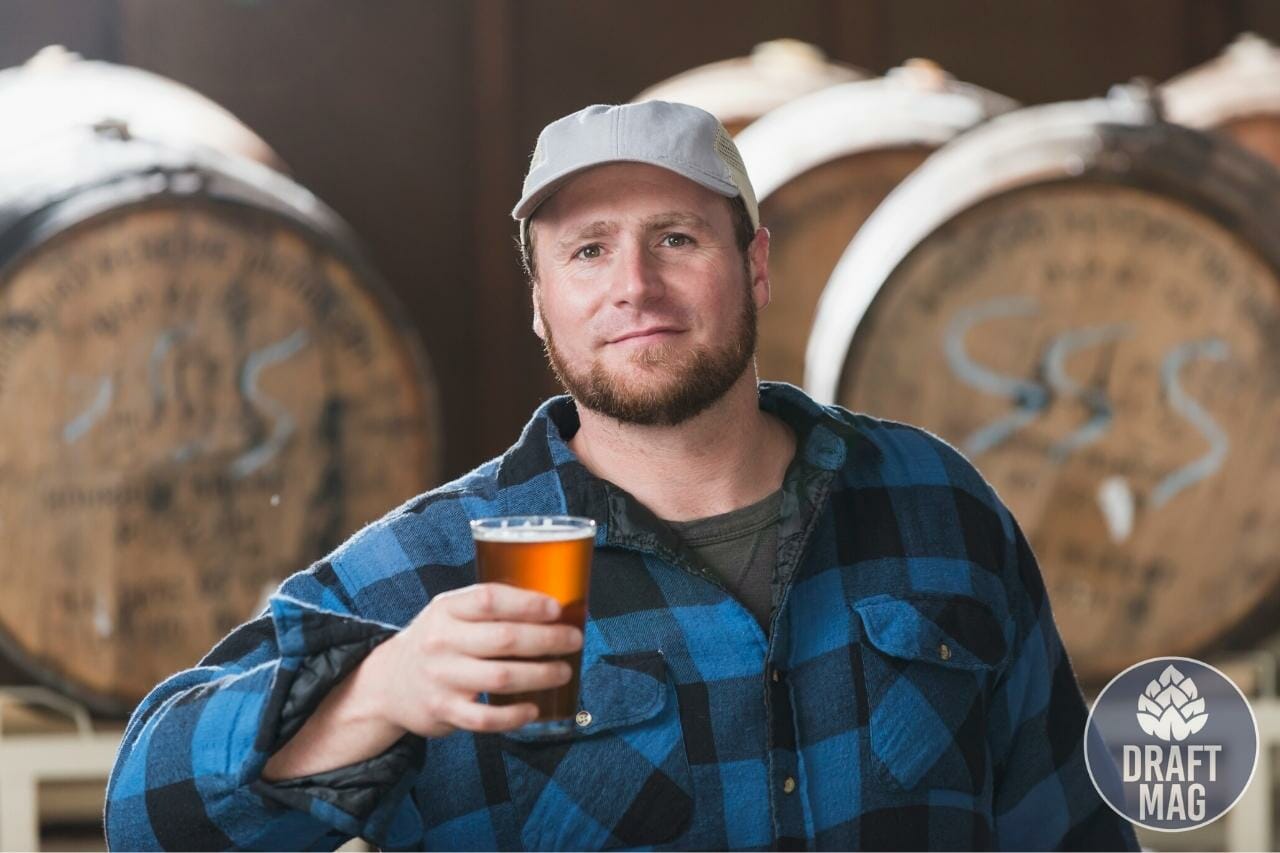 When looking for the best breweries in Boston, you might be bombarded with options.
Boston is a pilgrimage for Americans with its rich revolutionary history, but the number of great breweries in Boston is simply praiseworthy and a cherry on top for the tourists.
Boston has developed a significant brewing industry and beer crafting that competes with the best American breweries. To help you find the best breweries in this MA city, here are the top ten Boston breweries that you must visit.
| | | |
| --- | --- | --- |
| Boston Beer Breweries | Number of active beers | ABV (Lowest-Highest) |
| Democracy Brewing | 15 | 4.2% – 10.3% |
| Trillium Brewing Company | 327 | 0% – 15.9% |
| Distraction Brewery | 21 | 3.8% – 8.9% |
| Turtle Swamp Brewing | 10 | 4% – 9% |
| Night Shift Brewing | 109 | 4% – 12.9 % |
| Downeast Cider House | 28 | 0% – 10% |
| Dorchester Brewing Co | 20 | 4.6% – 8.3% |
| Mighty Squirrel Brewing Co | 33 | 4.2% – 10.5% |
| Aeronaut Brewing | 39 | 3% – 10% |
| Jack's Abby | 80 | 0.5% – 16.5% |
Best Brewery in Boston: Top 10 Suggestions
The Bostonian beer and brewery industry date back to the 1600s, even before the colonial war started in the city. Thus, brewery crafting and the history of Boston go hand in hand. Breweries in Boston MA, have developed increasingly diversified brewery crafting.
From jonesing to crisp pilsner, Boston has fostered an array of breweries and beers all across the city and its metropolitan area. However, here are the top ten Boston brewery suggestions that stand out with their quality, service, brewing experiment and innovation.
Democracy Brewing
Democracy brewing truly resembles its name as its workers own it. The brewery takes pride in such excellent and admirable practice, but it's not just the worker-owned practice that influenced us to include it in our list of the craft breweries in Boston.
The brewery is a master in serving delicious and soothing brews along with outstanding pub foods to satisfy your beer palate and appetite. You must try their mac and cheese that brilliantly combines American cuisine with Italian for an exemplary delicacy.
You should also try out their pork sandwich that is filled with savory stout. Next up, we find their birria beef item a great midday meal full of protein and nutrition.
Best Beers to Order and Top Attractions
Apart from the savory food dishes, the craft brewery shop also has a remarkable interior. The red brick design brings a rustic feel. It blends with the stunning mural that you will surely find amazing. It carries the official motto of Boston and Massachusetts.
Thus, you can enjoy your favorite beer while you relive history with the old Bostonian vibe of the brewery. Most importantly, Democracy Brewing has an excellent range of beers in their taproom and cozy seats.
If you are a tart fan, you should surely try their Max Kriek. It has cherry puree infused in high concentration, giving the beer its distinctive pinkish appearance. The taste is soothing and highly drinkable for all. You can also taste their Worker's Pint if you want a refreshing vibe with a delicate hop taste and light-bodied ale.
Address: 35 Temple Pl, Boston, MA 02111, USA
Trillium Brewing Company
Trillium Brewing Company is originally located in Canton, MA, so you might be wondering why we included it in our list. Trillium Brewing Company has its famous and popular three-level brewpub right at the center of Boston at Fort Point. You can reach the pub and taste some remarkably crafted breweries at any time of the day.
The pub is known for its experimental and innovative brews. Thus, it should be your top choice for Boston area breweries if you aren't afraid of giving your beer palate an adventurous experience.
The Fort Point outlet of the TBC offers you beers in cans, bottles and merchandised breweries. More importantly, these beers are some of the tastiest beers you will find in Boston and the outlet is kid and pet-friendly. So you don't have to leave your kids or pets to enjoy the delicacy of Trillium Brewing Company's beers.
Best Beers to Order and Top Attractions
If you want to taste their freshest beers, you should visit the original brewery at Canton. There you will enjoy their freshest brews at a cozy taproom. You can get a view of their production floor from the taproom. Also, you can purchase their limited additions on Sundays.
And for beer lovers, Trillium's Alvarado Street My Name Is Also JC is a perfect choice. It has a 7 percent ABV rating and is a delicious IPA that combines a hazy yet soothing feel. It is highly drinkable and is a people's choice. You can also try their Evil Twin Nanaimo if you love more ales and flavors.
With such great variations and crowd-pleaser beers, Trillium Brewing Company is among Boston's top breweries.
Address: 50 Thomson Pl, Boston, MA 02210, United States
Distraction Brewing Co
Distraction Brewing is the latest addition in the Boston brewing scenario as it started its journey only in 2019. It is located close to Roslindale, making it an easy driving point for all from anywhere in Boston.
The brewing company has already stormed into the people's favorite list for exotic and tasteful beer and brewery in Boston. Their cozy ambiance and brilliant interior make them a great place for summertime hang-outs with friends while enjoying their sublime, subtle or aggressive beers.
The brewing company has already participated in different global events of beer manufacturers, so it has earned its prestige, meaning you can depend on them for the best breweries in Boston. Thankfully, the company offers one of the widest range of breweries across Boston.
Best Beers to Order and Top Attractions
Whether you love crisp pale ales with high drinkability or are a fan of malty stouts, this brewing company and pub have it all for your taste buds. However, the brewing company has mastered the art of producing the premium NEIPA that is a must-try in their taproom. On top of it, you can also check their Pineapple Daydream and Double Distracted DIPA.
The Pineapple Daydream is made from authentic pineapple and has a sweet flavor, so it gives your stomach a nice and soothing feel. On the contrary, Double Distracted DIPA is a strong beer infused with many tropical fruits. However, these beers have a heavy hop concentration and may not suit those who prefer light hops.
For those, Distraction Brewing offers RoslinPale Pale Ale, which offers superior refreshment with a light feel. If you love a citrusy taste with a medium heat through your stomach, you can try out their jalapale. It is infused with fresh Jalapeno and will be a perfect beer to devour with sandwiches or subs.
Address: 2 Belgrade Ave, Roslindale, MA 02131, USA
Turtle Swamp Brewing
Are you on the lookout for craft breweries in Boston?
Then, we can't help but recommend Turtle Swamp Brewing, which takes pride in its history linked integrally with Boston's brewing industry itself. Yes, Turtle Swamp Brewing is one of these 20 brewery and beer companies that once operated in tandem in southern Boston.
Besides their rich history, the widest range of beers and an iconic ambiance make Turtle Swamp an all-time favorite to Bostonians. You can choose from their IPAs, chocolate porters, and hoppy ales.
You can also enjoy these breweries in their sunny patio comfortably, so when you are done with your difficult day, you can always gaze into the hoppy pint of a Turtle Swamp brew for a perfect night.
Best Beers to Order and Top Attractions
You should taste their Orange Line IPA. It is a heavy ale infused with citrus from different tropical fruits that upholds the Jamaica Plains.
Are you wondering about Jamaica Plains?
It was once the fastest-growing beer area in America's coastal area.
Last but not least, you can reach the brewery and pub easily from anywhere in Boston. You can either go to their outlet close to Franklin Park Zoo or go to Roslindale. We prefer the Roslindale location more as it allows you to see their beer garden filled with classic vineyard vegetation.
Address: 3377 Washington St, Boston, MA 02130, USA
Night Shift Brewing Lovejoy Wharf
Night Shift Brewing offers an excellent range of beers along with their famous coffees and even popular hard seltzers. The brewing is famous for its experimental and adventurous list of beers that will truly give you an exciting moment to enjoy.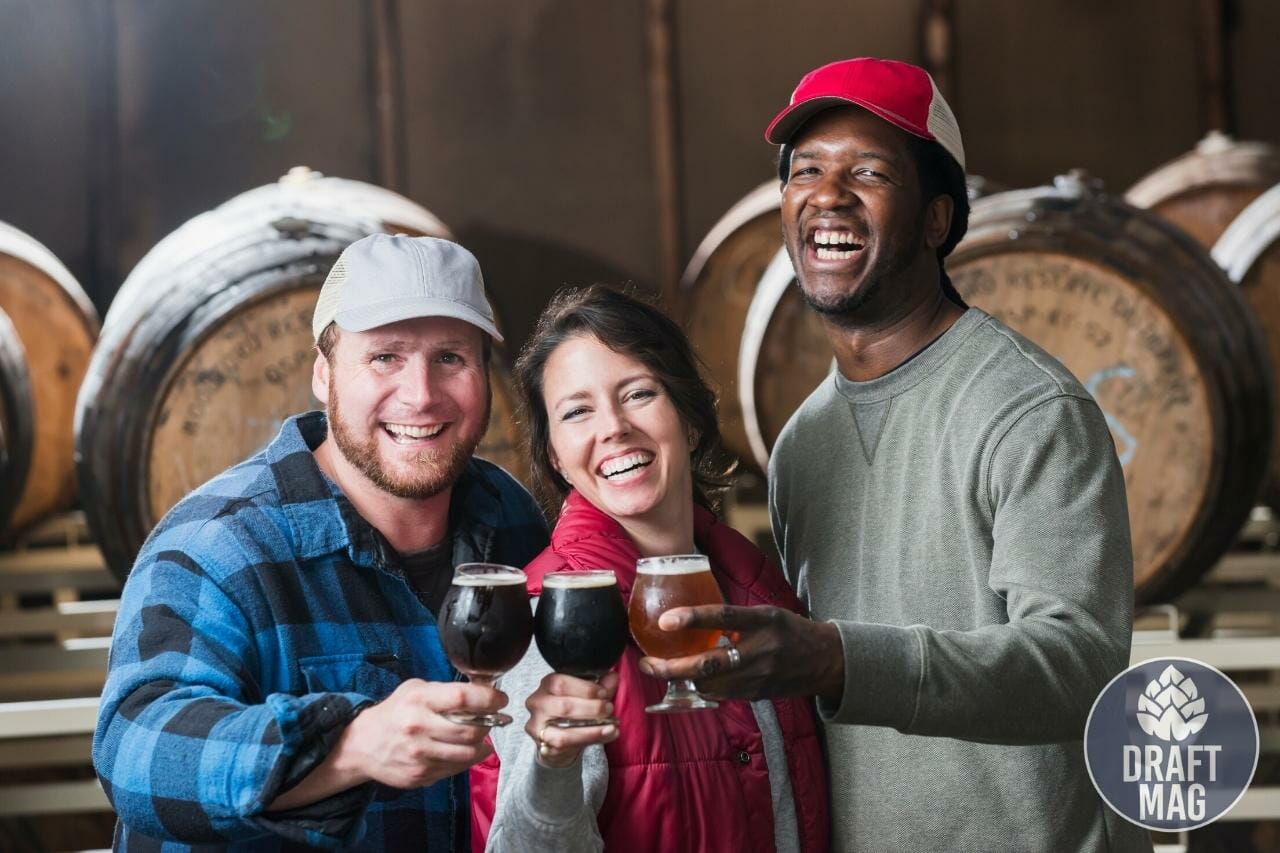 The brewing outlet was established in 2012, and in less than ten years, it has become one of the top breweries in Boston. It is also one of the micro-breweries in Boston that started its humble journey as a home brewing hobby. Originally, it was started on a much smaller scale, but its growing popularity has made it a proper outlet.
Moreover, the brewery also manufactures various beverages with the highest quality. You will also love their food menus to satisfy your hunger while sipping drinks from their experimental beer and brewery list.
Best Beers to Order and Top Attractions
If you are fond of light hoppy and ale flavors, you can try out their lagers. The list includes Day Lite, Night Lite, and Lime Lite, and each provides you with a distinctive flavor. You can also visit their taproom to taste the Limited-Time Series. You can get a list of their Limited Time Series beers on their website.
Apart from their Light and Limited-Time series beers, the brewing company also masters producing their famous Weisse for adventure lovers. Last but not least, Night Shift Brewing Lovejoy Wharf serves Fluffy, Santilli, and Whirlpool beers for hoppy lovers. These beers have a high concentration of hops and are fermented in oak ales for a woody and citrusy delicacy.
Address: 1 Lovejoy Wharf #101, Boston, MA 02114, United States
Downeast Cider House
Located in Eastern Boston, Downeast Cider House offers the perfect vibe of New England's hard and devouring cider that will surely impress you. The Downeast Cider House is the perfect choice for cider lovers, and the stunning view from the patio and balcony of the brewery is simply something to enjoy for a lifetime experience.
You will find highly drinkable, crisp and smooth beverages with an excellent finish in the beer shop. The taproom is located inside. On the contrary, the bar is located on a pier outside the shop, so you will get a great view of the Boston Harbor from there while enjoying your brewery.
Best Beers to Order and Top Attractions
You will love their Pumpkin blend, Original blend, and Winter and Summer blends for a cozy evening. The winter blends are our favorite, with a perfect combination of premium hops, spices and citrus fruits for a unique delicacy from this brewery in Boston, MA.
Also, its one-on-one sitting arrangement is a perfect place to impress your loved ones into an intimate discussion. Because of this, this microbrew Boston is our favorite recommendation for visitors in Boston and around its outskirts.
Address: 256 Marginal St #32, East Boston, MA 02128, United States
Dorchester Brewing Co.
Dorchester Brewing impressed us the most with its unique selection of different flavors, premium hops, and authentic ales among the Boston area breweries. The brewery started its journey in 2016 when it transformed an abandoned warehouse into a micro brewery in Boston. And now, it is one of the most popular breweries in the locality.
There are four founders of the brewing shop as these founders combined their knowledge of craft breweries to present Bostonian their best brewery and beer. They saw a great boom as they introduced their impressive beer list and experimenter menus to Boston.
Best Beers to Order and Top Attractions
You can sip their local brews or wines sitting at their sky deck and terrace. The patio is also pretty spacious and comfortable. As for beer and brewery, you can never go wrong with their Dorchequis Salt Lime Lager and the Punch Bowl Sour. You will surely love the different flavors of these locally brewed beers with great ecstasy.
Address: 1250 Massachusetts Ave, Boston, MA 02125, USA
Mighty Squirrel Brewing Co.
If you love casual hiking and want to enjoy a good savory drink after your hiking time, the Beaver Brook Reservation must be on the top of the list. It is located close to Beaver Brook Reservation, a reserve park that allows a comfy stroll through its hiking paths.
The brewing place can accommodate 500 people at its outdoor patio, indoor taproom, and large beer garden, so you won't have to stand in a queue at all. On top of its stunning location, the brewery also offers excellent IPA and DIPAs that you should try for a perfect beer-tasting moment.
Best Beers to Order and Top Attractions
Their Cloud Candy is a perfect example of an old-fashioned yet soothing IPA. And for the adventure lovers, their Strawberry Rhubarb Smoovy is ready to give your stomach a shocking yet mesmerizing experience.
Its outdoor patio ad lawn space is dog-friendly, so you won't have to leave your furry friend alone at home either. Plus, you can take a walk in the nearby reserve park with a can full of Mighty Squirrel's perfect beer.
You will need to go to Waltham following the riverbed of the Charles River, and the roadside view will surely add something to cherish for a lifetime.
Address: 411 Waverley Oaks Rd, Waltham, MA 02452, USA
Aeronaut Brewing
The Aeronaut is among the top craft breweries in Boston that comes with a cool vibe right from its inauguration. Also, it is one of the few breweries in Boston that has maintained its original recipe pretty strictly to provide you with the authentic brewing methods and beer taste for the perfect delicacy.
The taproom of Aeronaut Brewing is a large area divided into two sections; one of the seating arrangements is actually adjacent to Carolicious and Somerville Chocolate. The previous one is known for Venezuelan dishes, and the latter one serves the chocolate bars that they have crafted in their local shop. So you are never short of choosing your favorite dish from the widest menu these adjacent places will offer.
Best Beers to Order and Top Attractions
For beer lovers, Aeronaut Brewing has a great menu card. You will surely find your favorite brew from the seasonal fruity flavors to the miscellaneous special and seasonal additions.
Our pick is the Hermann Hesseweizen, a white beer made from Hefeweizen hops with a 5.8 percent ABV rating for comfortable drinkability. You may also choose their Hinterspace and Hyperfocus beers.
Address: 14 Tyler St, Somerville, MA 02143, United States
Jack's Abby
The final selection in our breweries around Boston list is Jack's Abby, a favorite place for lager lovers. Jack Hendler is the founder and master brewer of the brewery, and it takes its lager crafting art highly seriously.
Their team searches high and low for the best and most authentic malts and Bavarian hops. They also use an old-fashioned fermentation technique that includes premium ales of oak wood to offer you premium lagers that are found nowhere else in Boston.
Jack's Abby features a wood-laden hall with a medieval ambiance. Thus, beer tourists will love spending time in the cozy interior with their favorite beers. Also, it is located only a half-hour drive from the heart of Boston, so you can quickly visit it after your long working days and sip its House Lager and Post Shift pilsner to end your day.
Last but not least, your beer tasting will be enhanced with delicious sandwiches, pizzas and burgers. Because of these reasons, it is easy to enlist this brewery as the top Boston brewery for every loyal local and tourist.
Address: 100 Clinton St, Framingham, MA 01702, United States
FAQ
Which Boston brewery brews the official beer of the Red Sox?
The Boston brewery that brews the official beer of the Red Sox is Sam Adams. In 2018, Sam Adams and the Boston Red Sox announced a multi-year partnership, which includes the creation of the official beer of the Boston Red Sox, called "Sam '76."
What beer style is most brewed in Boston?
The beer style most brewed in Boston is IPA, which is a hoppy and bitter style of beer.
What is the oldest known brewery in Boston?
The oldest known brewery in Boston is Samuel Adams, which was founded in 1984.
Final Words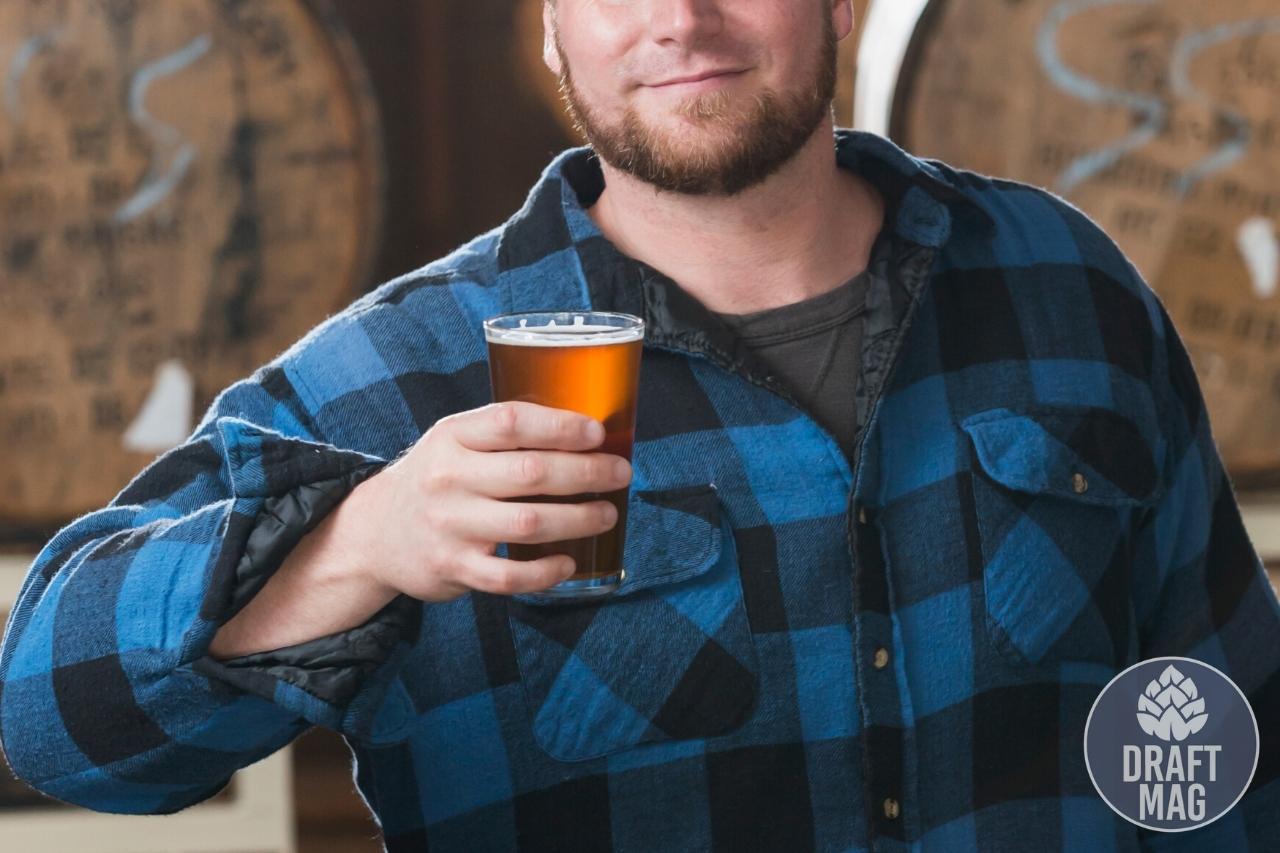 This article explored the best breweries in Boston for you to enjoy a glass of exclusive craft beer. Here is a recap of all the important details that we have mentioned so far:
The list includes ten top Bostonian breweries. Democracy Brewing tops the list with its widest choice of freshly brewed beers for all.
Next, head over to Trillium Brewing Company, which is known for its experimental and innovative beers.
Night Shift Brewing offers an excellent range of beers along with their famous coffees and even popular hard seltzers.
If you love IPA and DIPAs, we recommend you try Distraction Brewing Co. and Turtle Swamp Brewing.
A few honorable mentions will include Cambridge Brewing Company, Harpoon Brewery, Remnant Brewing Co, and Lamplighter Brewing Co.
The best breweries in Boston will truly amaze you with their variations in taste and presentation. The city and its suburb are full of many famous breweries, so plan your beer trip today!