Big Dog Brewery Full Review: Know This Before You Visit the Brewery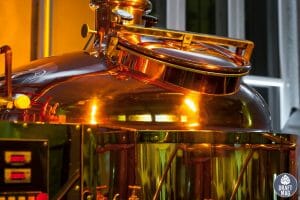 Big Dog Brewery is known for its unique beers with the coolest names. With some of the most interesting and high-quality brews on tap, highly professional staff, and exciting events, this Las Vegas brewing is simply a must-visit. If you live in or plan to visit the Nevada district, here's why you should try out the beers at Big Dog's Brewing.
Big Dog Brewery Beers
The brewery offers a wide range of different beers to choose from. The most popular beer types are listed below.
– Current Brews
You can find a variety of flavorful local brews on tap at this brewery, including both signature and sometimes seasonal/reserve brews. You'd find the following beers:
44 Magnum
Cherry Lime Saison
38 Special
My Dog's Plums
50 Caliber
Knotty Dog
Coffee Sled Dog
Double Dutch
Sippin' Pretty
– Signature Brews
While there's a wide variety of beers to choose from, it also offers eight signature beers to guests as well. They include:
Black Lab Stout
Leglifter Light
Dirty Dog IPA
Tail Wagger Wheat
Big Dog Las Vegas Craft Lager
Peace, Love, and Hoppiness Pale Ale
Underbite Double IPA.
These are often available year-round.
– Seasonal and Reserve Brews
One thing we like about this brewery is its love for beer experimentation. This can be seen in their seasonal and reserve brews. These brews are often released in limited amounts and only on special occasions, with some brews being produced regularly in a year and others made just once in a few years.
Its seasonal/reserve brews include:
Man Goes CrHAZY
Tailwagger Hefeweizen
Wonder Dog, "War Dog" Imperial IPA
Hopical Storm
seDATEd
Hot Dog Water
Dog Pound
Where is Big Dog's Brewery Located?
It is located 8 miles northwest of Downtown Las Vegas. You can find the brewery at 4543 N. Rancho Dr, Las Vegas, NV 89130.
– The Company's Opening Hours
One thing we were quite excited about when reviewing this brewery was that it was open every day of the week and worked 24/7. That is, the brewery is open at any time of the day or night. Whether you visit as early as 7 a.m. or as late as 11 p.m., you will find tables available. Although its kitchen is open 24 hours a day, the menu is quite limited for drinkers who visit late at night.
You will find its outdoor patio open as early as 9 a.m., right up to 10 p.m., although it can be opened or closed earlier or later sometimes, depending on the weather. The dining area, which also doubles as the brewing barn, is usually open from lunch to dinner time.
– Making a Reservation at Big Dog's Brewery
Unfortunately, you can't make a reservation at this brewery. It doesn't take reservations unless you're looking to host a large party or special holiday gathering.
On Big Dog's Brewing Company's website www.bigdogsbrews.com, you will find the company's link to get any information you need on hosting large parties. Unless you're on the waitlist for a party reservation, Big Dog's Brewing operates a first-come, first-serve business.
Are Kids Allowed at Big Dog's Brewery?
Kids are allowed at Big Dog's Brewing. You can bring your kids to the brewery's barn or outdoor patio or have them enjoy delicious meals from the restaurant. However, the bar and casino areas are off-limits to kids.
Are Pets Allowed at the Brewery?
Pets are allowed at Big Dog's brewing as long as they're on a leash and well-behaved. But they are allowed only on the outdoor patio areas. Only service pets are allowed inside the main building.
Where To Buy Big Dog's Beers?
You can buy their beers almost anywhere in Las Vegas and Nevada. You'll find their beer in grocery stores, liquor stores, restaurants, resort hotels, convenience stores, gaming taverns, and golf courses. In addition, there's an app on the brewery's website that helps you locate places where you can purchase their beers.
Big Dog's Awards and Honors
It has received several awards and honors for churning out great beers. They've won a couple of medals at the World Beer Cup, including:
Holy Cow! Cream Ale, American Cream Ale ('00 Silver)
Holy Cow! Pilsner, Bohemian-style Pilsner ('98 Silver)
They've also won countless medals at the Great American Beer Festival, which include:
Big Dog's Watch Dog Wit ('09 Silver)
Alpha Dog, Imperial or Double Red ('08 Silver)
Tripel Dog Dare, Belgian-style Tripel ('16 Bronze. '17 Gold)
Knotty Dog Barley Wine, Barrel-Aged Strong Beer ('19 Gold)
Willy Big Dog Barrel-Aged Robust Porter, Professional Collaboration ('19 Bronze)
Kilt Sniffer Scotch Ale, Strong Scotch Ale ('06 Gold)
Holy Cow! Cream Ale, American Lager/Cream ('01 Silver)
Red Hydrant Ale, English-style Brown Ale, ('94 Bronze, '12 Silver, '15 Gold)
Upcoming Events at Big Dog's Brewery
There is an exciting list of events coming up, including the Big Dog's Summerfest and Reggae Party. There's also the DOGtoberfest which will be held in October.
Breweries Near Big Dog's Brewery in Las Vegas
You can find the following nearby breweries in Las Vegas: Able Baker Brewing Co., CraftHaus Brewing Company, HUDL Brewing Company, among others.
Conclusion
Big Dog's Brewing is known for brewing exceptional craft beer, with over 30 beers on tap to satisfy guests. Here's a recap of what this review is about: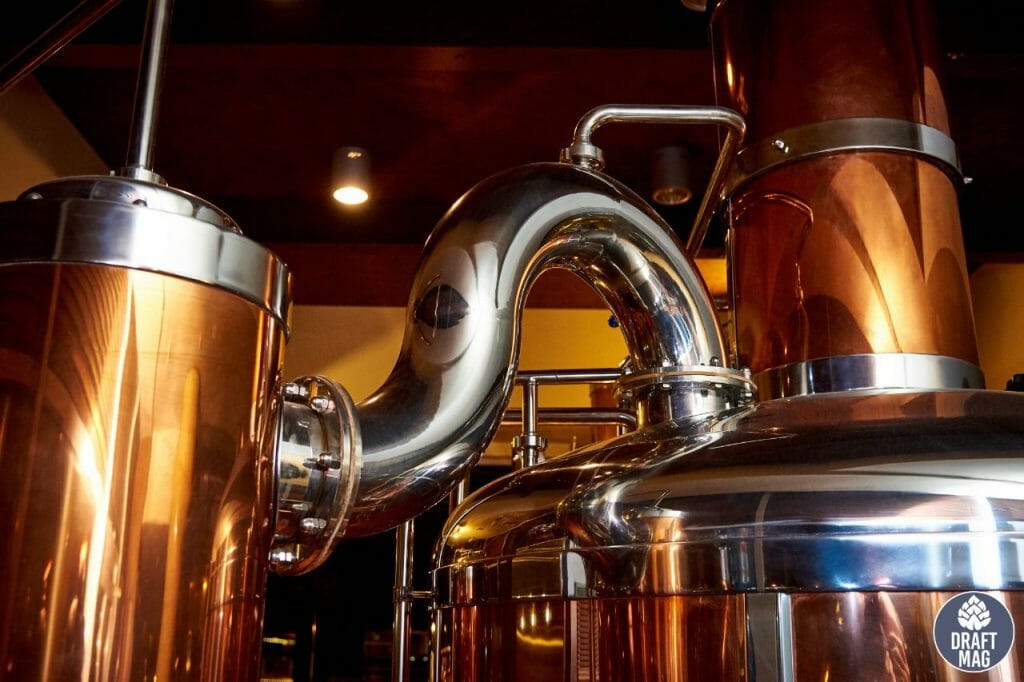 Big Dog Brewery is known for its flavorful signature and seasonal brews, and these beers can be found anywhere in Las Vegas, Nevada.
The brewery is open every day of the week and operates 24 hours a day.
Big Dog's Brewing is family-friendly and pet-friendly as well.
Due to their impact on the beer-making scene of downtown Las Vegas, Big Dog's has won several awards and honors for its exceptional brews.
It's easy to like Big Dog's Brewing, especially if you're both a beer and dog lover. Aside from the fact that the brewery offers amazing and flavorful beer and meals, it also provides a friendly atmosphere for humans and pets to have a great time together.