Miami Breweries: Top Breweries in the Popular Magic City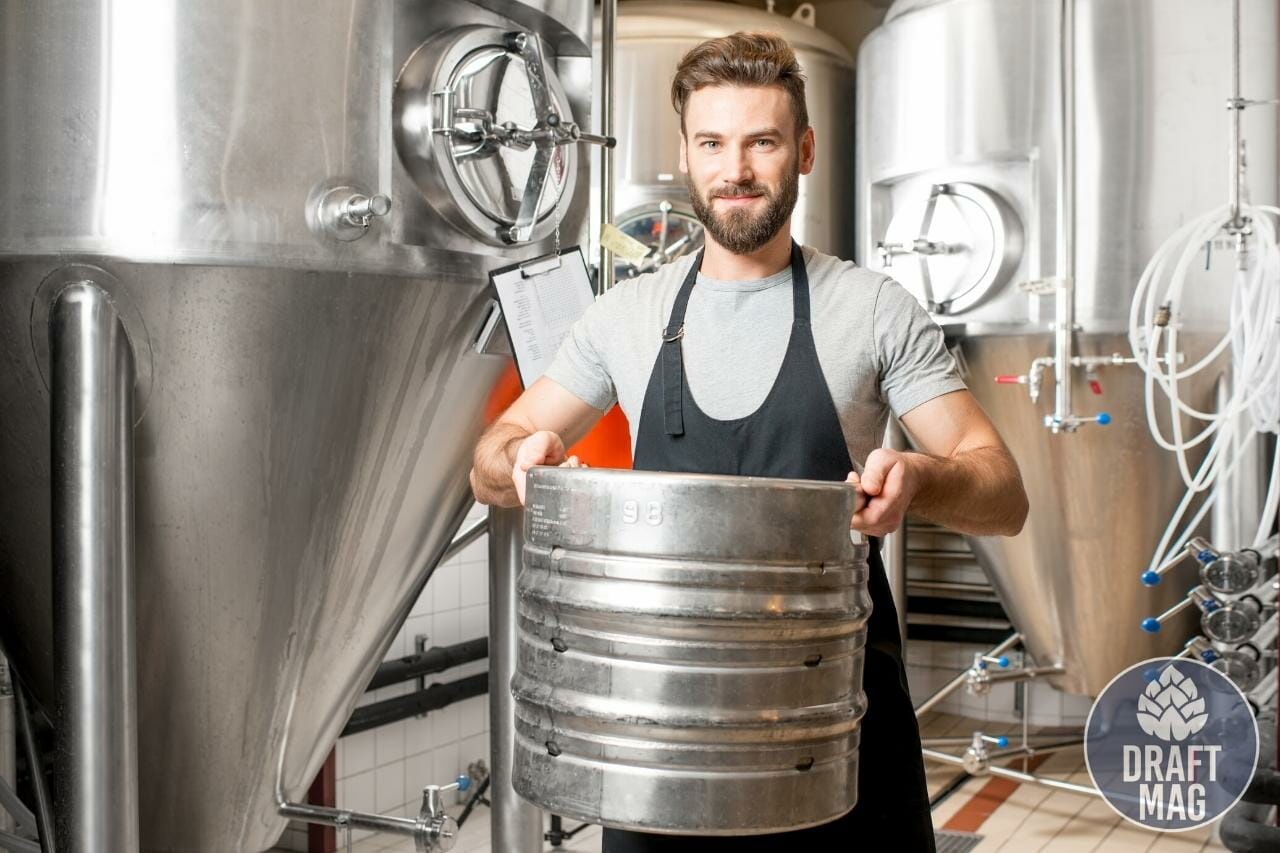 Miami breweries are increasing at an impressive rate, so every few months, there's always a new establishment to check out.
Although many people visit this vacation spot for its beaches and nightlife, beer lovers have an even better reason to visit.
You can enjoy the beer scene in Miami by checking out some of their top breweries like J. Wakefield, Tripping Animals, Invasive Species and more. If you're not sure where to start, our complete guide has only the best breweries in this city, so keep on reading below.
| | | |
| --- | --- | --- |
| Miami Breweries | Number of Active Beers | ABV Range |
| J. Wakefield Brewing | 239 | 3.5 – 18 percent |
| M.I.A Beer Co | 28 | 4 – 11.2 percent |
| The Tank Brewing Co. | 16 | 4.2 – 11.5 percent |
| Tripping Animals Brewing Co. | 214 | 4.5 – 13.5 percent |
| Wynwood Brewing Co. | 13 | 3.1 – 8.6 percent |
| Lost City Brewing Company | 9 | 3.3 – 9.1 percent |
| Lincoln's Beard | 14 | 4.7 – 10.9 percent |
| Invasive Species Brewing | 20 | 4.5 – 9.5 percent |
| Gulf Stream Brewing Company | 18 | 4.3 – 9 percent |
| 3 Sons Brewing Co. | 30 | 4.5 – 14 percent |
| Funky Buddha | 89 | 3.94 – 13.8 percent |
| Tarpon River Brewing | 16 | 4 – 12.5 percent |
| Cerveceria la Tropical | 10 | 4.5 – 8.2 percent |
| Unbranded Brewing Company | 10 | 4.5 – 9.1 percent |
| Khoffner Brewery USA | 40 | 4.6 – 9 percent |
| Veza Sur Brewing Co. | 19 | 4.2 – 16.3 percent |
| Miami Brewing Company | 19 | 4.2 – 11.1 percent |
| Biscayne Bay Brewing Company | 6 | 4.5 – 8.5 percent |
| Nightlife Brewing Company | 86 | 3.1 – 10.6 percent |
| Titanic Restaurant & Brewery | 6 | 5 – 7 percent |
| Legacy Caribbean Craft Brewery | 19 | 4.7 – 6 percent |
| Concrete Beach Brewery | 5 | 3.5 – 6.8 percent |
Best Breweries in Miami
When in Miami, these top 22 breweries should be at the top of your list of places to visit. Here are Miami's best breweries.
J. Wakefield Brewing
There's no way to talk about Miami Florida breweries without mentioning J. Wakefield Brewing. This impressive brewery is a staple in the Miami beer scene, and any brewer in the city is always trying to collaborate with them. The brewery also organizes a festival in Miami yearly, attracting over 100 craft breweries.
Wakefield is well-known for its imperial stouts and sour beers, but there are many other brews to look out for. You can enjoy sipping their beers in the taproom, designed with different murals for a scenic vibe. The El Jefe and DFBF Berliner Weisse are highly recommended for first-time visitors.
I.A Beer Co.
It's easy to recognize M.I.A Beer Co, as it blends well with Miami's exciting and playful nature. The brewing company has a distinctive neon-colored branding and a comfortable interior and exterior patio for all customers to have a good time.
Beers from M.I.A are also widely distributed, so you don't always have to visit the brewery to check them out. But be sure to check them out whenever they're having an event and try out their Miami Weiss or 305 Golden Ale.
The Tank Brewing Co.
The Tank has quickly evolved from a brewing company to a community center where all beer lovers can gather for a good time. The brewery features a cigar room, probably the only brewery with one, and other top features like 5K racing and seasonal series.
Their taproom features an attractive design where you can enjoy their brews in the afternoon. The core beers might seem a bit simple, but this gives them room for creativity in the seasonal beers. You can try out the El Farito IPA if you want something Miami-like, although the Freedom Tower American Amber is a great choice.
Tripping Animals Brewing Co.
An idea between friends became one of the top breweries in Miami, which is the backstory behind Tripping Animals. Although this group of homebrewers had this idea in Venezuela back in 2011, the brewery was finally opened in 2018 and partnered with top names like Finback and Mumford.
The Tripping Animals Brewing taproom is fantastic, consisting of the entire bar and the faux patio area. It also has ping pong tables for communal fun and an unobstructed view of the brewing area if you're curious about how their beers came to be. Try their flagship beer, the Koopa Troopa pilsner, when you're in town.
Wynwood Brewing Co.
Wynwood Brewing Co. is an older Miami brewery known for paving the way for J. Wakefield and others. It was founded in 2013 and is credited for transforming the Wynwood neighborhood into a hot spot for any craft beer enthusiast.
The top craft brewery in Miami has its beers distributed throughout the city, so you can easily find its flagship beers Pop's Porter and La Rubia. But if you visit the taproom, you're highly advised to check the Coqui-to Stout Out. It is an imperial milk stout aged in rum barrels, with clove, coconut, vanilla and cinnamon hints.
Lost City Brewing Company
Before Miami's beer scene became what it was today, one of the most popular spots for beer was the Abraxis bar in South Beach. It closed down in 2013, and the owner, Diego Escobar, opened the Lost City Brewing Company in North Miami. This was in partnership with David Morales and Chris Campos.
At Lost City, you get 26 taps of impressive and unique beers, along with some seasonal brews and rotating offerings. The Morenita Session Brown Ale is one of the beers that made this destination popular, but you can also try out the Lemongrass Belgian Blonde and Endless Summer Lager.
Lincoln's Beard
After Wynwood, another exciting place for beer culture in Miami is the Bird Road Art District. This is where Lincoln's Beard is located, and there's so much to do in this multi-story brewhouse aside from drinking beer. The establishment offers weekly events, live music, and a lively atmosphere.
Their beer is even better, as you can enjoy any pick from their wide selection of fresh and drinkable brews. They mostly offer IPAs and blonde ales, but there's a lot more to expect. If you're unsure what to choose, the Morning Glory Blonde Ale is a good place to start. The Un-believe-a-beer sour is best for creative drinkers.
Invasive Species Brewing
At first glance, the Invasive Species Brewing establishment is small and unassuming, but you'll be surprised to see some of the best and the most unusual beers in the Magic City. Aside from the small bar, you can also enjoy your beers on the covered back patio regardless of the weather.
The Invasive Species bar provides the best environment for fruity and sour beers, although the tap list is constantly changing. While there's no guarantee you'll see the same beers twice, be on the lookout for their impressive Munch Blaster Double Fudge Maple Pecan Brownie BA Imperial Stout.
Gulf Stream Brewing Company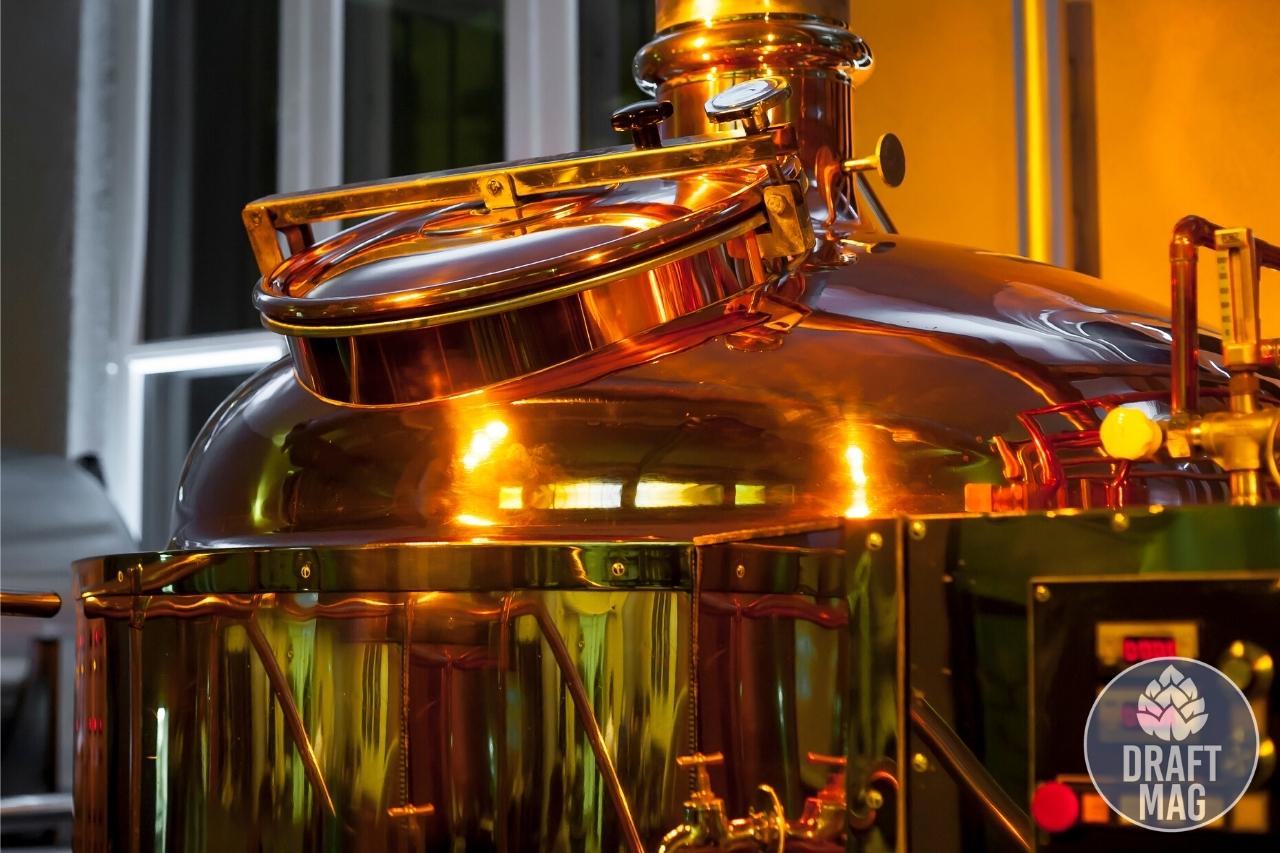 When looking for breweries in South Florida that brilliantly pair beer with pizza, you can't go wrong with Gulf Stream.
This brewing company allows customers to order beers online or visit their taproom combined with Pizzeria Madaddino for a homey experience.
There are over 20 taps available at Gulf Stream Brewing, so enthusiasts will easily find a beer that works for them. You should check out the Floridian Transplant Tropical Pilsner for a Miami-ish brew or the Everyone Under The Sun hefeweizen.
3 Sons Brewing Co.
If this were a list of the most creative breweries in Miami, 3 Sons would take first place. There's so much innovation coming out of their taproom design, beer list, and food menu. While the beer is why you'll be visiting, their delicious wood-fired pizzas, butter chicken wings, and tuna tacos would keep you coming back.
You have over 20 beers on tap to choose from when visiting 3 Sons Brewing, all with creative flavors like cotton candy and grapefruit. Order the Dopalicious IPA with 7.1 percent ABV if you're interested in trying something experimental. The All Jokes Acai'd is also a beer you shouldn't miss out on.
Funky Buddha
Your Miami beer tour won't be complete without adding Funky Buddha to your top destinations. The South Floridian brewery is a massive place located at Oakland Park with a wide interior and outdoor space. The indoor space is known for its football marathons, but the outdoor space is family-friendly and relaxing.
There is an extensive lineup of creative beers from Funky Buddha, and they especially love playing around with hops. Check out the Hop Gun IPA and Maple Bacon Coffee Porter when visiting. They also have a selection of seltzers to choose from.
Tarpon River Brewing
Whenever you're in downtown Fort Lauderdale, you shouldn't leave without visiting Tarpon River Brewing. It was founded by two people, one of which was a brewer at Native Brewing. It is located in what used to be a stable, and the 1,000 square feet house contains the brewery and taproom.
You can enjoy their delicious brews from the comfort of the living room. The Barry Marshmallow is the ideal choice from their extensive menu, especially if you want a delightful sour beer for the summer months. The Honey Love Cream Ale is also a good choice but beware of the 9.5 percent ABV.
Cerveceria la Tropical
Another impressive brewery in Wynwood is Cerveceria la Tropical, although this brand originates from Cuba. In 2016, their Original Ambar Lager was released in the USA. Then in 2021, La Tropical opened its brewery and taproom in Wynwood, attracting a positive response almost immediately.
Customers can eat indoors or outdoors at the brewery, and it also doubles as a nightlife destination in Miami. To find out, visit this brewery to round up your day of tasting beers. Of course, the Ambar Lager is highly recommended, but you can still check out their other top beers like the Tropilina and Nativo Key Sauve.
Unbranded Brewing Company
Zach Swanson founded the Unbranded Brewing Company. He was a PhD student at the University of Miami, to make beers he can't find in other places. The brewery and taproom are located in a 30,000 square foot warehouse, making it airy and spacious.
As you enjoy your beers, you are entertained with live music, wrestling and even open mic nights. They also have a weekend smokehouse, so be sure to visit during the weekends for a barbecue with your beers. The Guava American Wheat Ale is the epitome of Miami in a glass, but we also recommend the Hialeah Light.
Khoffner Brewery USA
If you're looking for a new experience while in Miami, Khoffner Brewery USA is just what you need. All beers at this establishment are brewed per Reinheitsgebot, a strict series of beer laws originating from Germany. Rauf Khoffner, a third-generation brewmaster, heads this brewery.
You will find only the freshest and cleanest beers in this place; all made with attention to precision and quality. Try the German Pilsner if you're still hesitant, or you can go all-in with their Dunkel Oktoberfest that makes you feel like you're in Germany.
Veza Sur Brewing Co.
Veza Sur is a top microbrewery Miami that stands out from others on our list with its unique beer style. The brewing company expertly replicates the types of beers you get in Latin America while experimenting a little. You'll feel like you're taking a trip through Central America as you drink some of their top brews.
Veza Sur Brewing also organizes some of Miami's best parties and gatherings, as they celebrate almost every possible holiday. Some of their experimental brews include the Mala Yerba Session IPA and Mangolandia Mango Blonde Ale, so be sure to check these out.
Miami Brewing Company
Another must-visit place when in the Magic City for beer is the Miami Brewing Company, located in a massive warehouse. Despite its large and airy space, the taproom retains a neighborhood feel that would make you feel right at home. It also has an outdoor space and shares its property with Schnebly Redland Winery.
You will notice the picnic tables that bring beer lovers together, and customers can watch the game or play pool while drinking beer. Try out the Vice IPA and enjoy some of their nightly events when you visit.
Biscayne Bay Brewing Company
You should also add Biscayne Bay Brewing to your growing list of reasons to check out the beer scene in Miami. The taproom opened in 2014 and attracted a dedicated following, making it popular among locals and visitors. It has a great vibe for sipping beer, with a wooden bar and board games to keep you engaged.
Many of the beers on the Biscayne Bay tap list scream Miami, from the Pass Time Lager to the Miami Pale Ale, both of which come highly recommended. We also recommend the La Colada, the coffee-flavored Cuban beer. It is also open every day.
Nightlife Brewing Company
Unlike its name, the Nightlife Brewing Company is a cute bar and brewery located in East Little Havana, well-known as Cuban Miami. Nightlife is recognized as the first craft brewery in this place and was founded in 2015. It is also located right outside Marlins Park, so it's a great place to go before or after a sport game.
Nightlife also provides a quieter alternative for anyone looking to get away from Clevelander, which is a bit rowdier. There's a brilliant selection of sour beers, amber ales, pilsners and stouts, plus a bar menu. You should try out the Gunfighter Blonde Hefeweizen, one of their top brews.
Titanic Restaurant & Brewery
Although Titanic is known as the oldest brewpub in Miami, it is actually located in Coral Gables, just 17 minutes away from the city. It is one of the top breweries near Miami and has been open since 1997, so you can expect a lot of history at this establishment.
The Titanic Brewery has also won many awards over the decades, including those from the New Times International Beer Festival and Great American Beer Festival. There are six signature drafts at this brewpub and many other brews. The Britannic Best Bitter and Shipbuilders Oatmeal Stout are top choices.
Legacy Caribbean Craft Brewery
Another fantastic place to visit in Miami for a craft beer experience is Legacy Caribbean Craft Brewery, located in Hialeah, the Industrial Area. This charming place features an island theme and delicious brews and has been around since 2016. Its small size is obvious as warehouses flank it.
You might be surprised to know that there's such a fun place in this part of town, but customers are always here for their tropical IPAs and fruit-flavored beers. You can try out the Mumba, Gypsy Voodoo, or some of their seasonal offerings.
Concrete Beach Brewery
Last on our list is another brewery in Wynwood, Concrete Beach. It started brewing in 2015 and opened a Social Hall after a while. Today, you can visit the brewery for free tours on any day of the week and enjoy your beers in their indoors or outdoors space. They also host different food vendors, so you never know what to expect.
You will be able to find some delicious and creative beers at this establishment, like the Rosé Ale with a 6.2 percent ABV or the Pisco Sour Berliner that is based on the popular Peruvian Pisco cocktail.
Miami's Fast-Growing Beer Scene
For a city widely known for its vodka and cocktails, Miami became a vibrant beer scene within half a decade, contending with other states that had been at it for years. Beer is known as the new kid on the block at Magic City, as breweries and brewpubs were barely there before 2013.
Today, breweries are emerging in the different neighborhoods every few months, offering something new. And since the beer scene is still fresh, Miami locals and visitors can enjoy a lot of creative and experimental brews.
FAQ
What beer recipes are popular in Miami breweries?
Some popular styles include tropical fruit-infused IPAs, light and refreshing lagers, and sour beers with a citrusy twist.
Are Miami breweries popular for growing hops?
Miami breweries are not known for growing hops, as the hot and humid climate is not ideal for hop cultivation.
What makes Miami breweries unique?
Miami breweries are unique for their incorporation of local flavors and ingredients, such as tropical fruits and spices, into their beer recipes. They also often have a focus on creating a laid-back, beachy atmosphere in their taprooms.
Final Verdict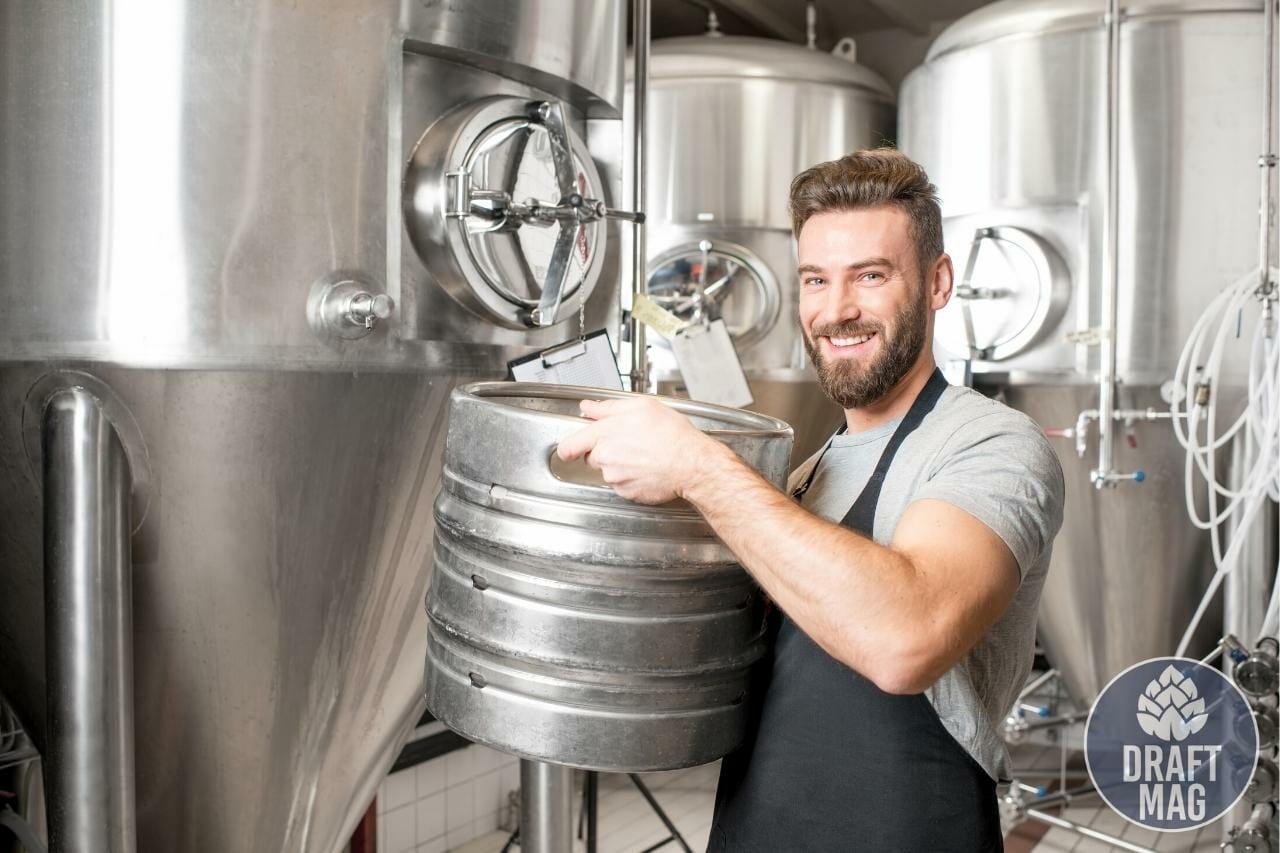 Miami's beer scene is where every beer enthusiast wants to be, so if you're looking for where to have your next beer tour, this city won't disappoint.
The best Miami brewery is J. Wakefield Brewing, well-known for its imperial stouts and sour beers.
3 Sons Brewing is the most creative in the city, and you'll have over 20 beers on tap to choose from, all with creative flavors like cotton candy and grapefruit.
The oldest brewpub in Miami is Titanic Restaurant and Brewery, with six signature drafts and many other brews. The Britannic Best Bitter and Shipbuilders Oatmeal Stout are must-haves when you visit.
You can visit Veza Sur for a Latin American vibe, and make sure to order the Mala Yerba Session IPA and Mangolandia Mango Blonde Ale while you're there.
Check out our favorite Miami breweries soon!