Best Breweries in Seattle: Your Guide to Ultimate Refreshment and Fun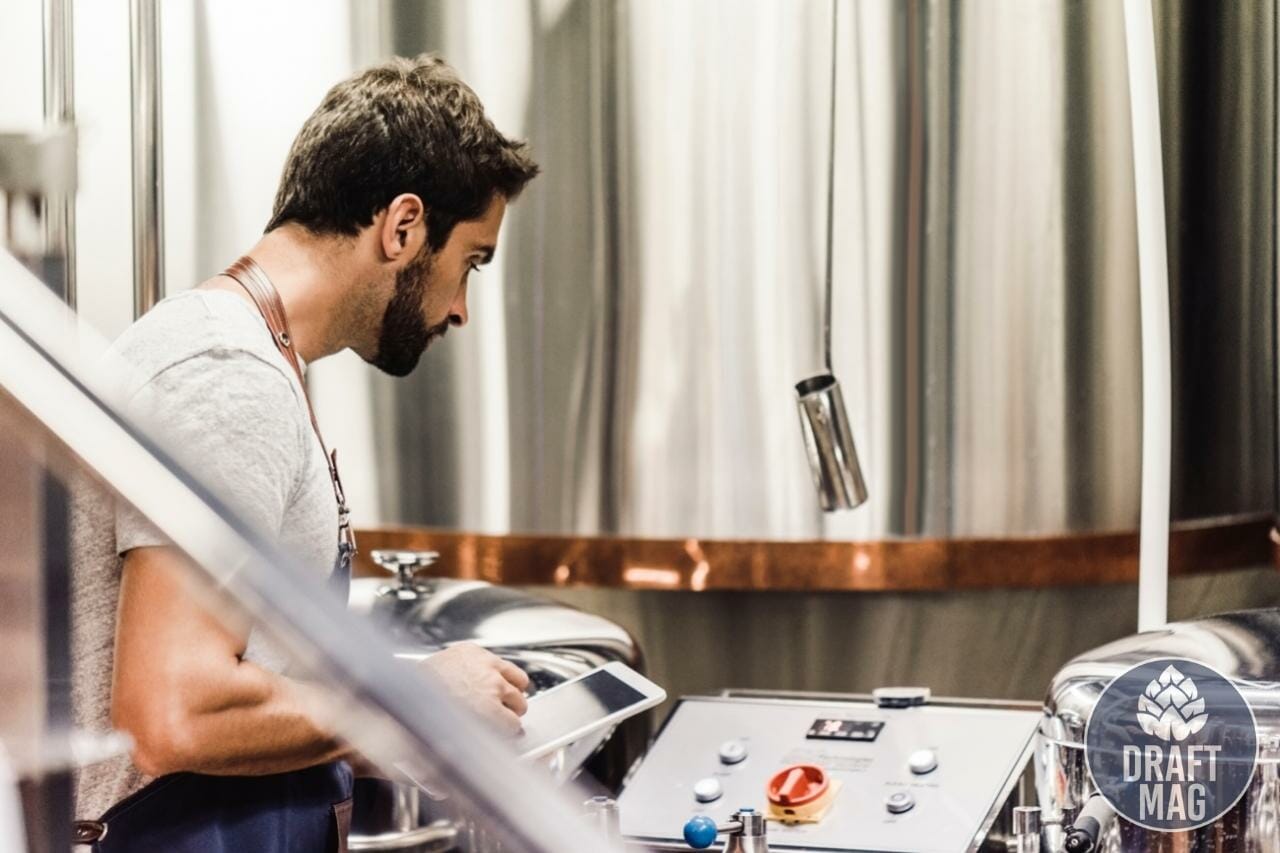 The best breweries in Seattle, widely known as the "beer town," are full of fun times and delicious beers. From ales to weisses, Seattle represents its beer culture through only the finest of brews. We have shortlisted the top 14 best breweries in Seattle from expert and local recommendations so you don't have to look anywhere else.
In this expertly-curated list, you will get to know the top-rated Seattle breweries you should not miss when visiting.
| | | |
| --- | --- | --- |
| Seattle Breweries | Number of active beers | ABV (Lowest-Highest) |
| Métier Brewing Company | 10 | 4.9% – 10.3% |
| Stoup Brewing Company | 75 | 0% – 10.5% |
| Urban Family Brewing Company | 74 | 3.5% – 14% |
| Reuben's Brews | 112 | 3.2% – 16% |
| Fair Isle Brewing | 31 | 4.2% – 10.4% |
| Rooftop Brewing Company | 07 | 4.8% – 11.2% |
| Cloudburst Brewing | 72 | 5% – 11.9% |
| Outer Planet Craft Brewing | 108 | 0% – 10.8% |
| Holy Mountain Brewing Company | 128 | 0% – 13.5% |
| Aslan Brewing Seattle | 32 | 4.4% – 8.2% |
| Optimism Brewing Company | 09 | 0% – 10.9% |
| The Pike Brewing Company | 12 | 4% – 9% |
| Fremont Brewing's Urban Beer Garden | 127 | 4% – 14.5% |
| Standard Brewing | 22 | 0% – 11.5% |
Best Brewery in Seattle
Here is a list of the top breweries in Seattle to visit.
Métier Brewing Company
From IPA to Wheat beer, Métier Brewing Company brews award-winning flavors. Their goal is to make excellent beers for everyone. While brewing their beers, they keep in mind beer lovers and their preferences by choosing premium ingredients and special brewing techniques for the perfect brew. They work with ingredients that are new and accessible.
What's Great About the Brewery
Metier brewing company never compromises with brewing. They have won awards for their beers Coconut Porter and Trailblazer pale. Aside from great beers, the brewery also offers a lot more perks to visit. You can have a great cycling experience as they have a bicycle shop along with a training area.
Address: 14125 NE 189th Street Woodinville, WA 98072
Stoup Brewing Company
Stoup Brewing Company produces award-winning beers served in a communal space. The staff at Stoup are friendly. They even have heaters outside to keep you warm during winter visits and you can rent their greenhouse to hang out while enjoying their delicious beers.
Stoup Brewing Company offers a large open space for sightseeing. It is one of the finest craft breweries in Seattle. Also, you can find food trucks at specific times in Ballard Brewery and the taproom of Stoup Brewing. You will definitely love the big propane fire pit out there.
A Little Backstory of the Brewery
A couple and their friend built this company back in the year 2013. They were passionate about food and drinks, which inspired them to open up this brewing organization. Brad has been brewing for more than two decades and prefers traditional-style beers.
Lara loves being aesthetic while working for design and creativity at the Stoup. Having a background in tutoring, Robyn is an excellent manager with a great sense of humor. Because of their unique functions and backgrounds, they make the Stoup Brewing Company a masterpiece.
Address: 1108 NW 52nd St, WA, US 98107
Urban Family Brewing Company
Urban Family Brewing Company is a small craft brewery that warmly welcomes families and pets. Whether you want to unwind after a long day or just want to visit a friendly brewery in Seattle, go to Urban Family Brewing. It is located in Ballard, Seattle.
They strive for innovative drinks. You are unlikely to find repetitive beers out there as they work toward creating different drinks every time. They have the motive of working as a family, so the beer that they produce basically represents who they are and what they love.
You can have the pleasure of enjoying both the indoor and outdoor seating. Additional recreation with a musical atmosphere out there will surely lighten up your mood.
You should definitely try the brewery's sour beers, which is their trending beverages. Almost everyone falls in love with its taste. The two most popular sour beers of Urban Family Brewing Company are Slushie and Mimosa. However, you can find many other options on the beer menu that are just as great.
Address: 1103 NW 52nd St, Seattle, WA 98107, U.S.
Reuben's Brews
It is a family-owned craft that is totally independent. Reuben's Brews is a renowned brewery for good reasons. There are more than 110 beers in different styles and you are sure to fall in love with at least one. They clearly paid attention to the details of their craft brewery.
They have a huge range of beers with food trucks for you to try. You can find indoor and patio seating at this establishment, and you will feel comfortable and lively in their vibrant environment.
When visiting Reuben's Brews, two of the great drinks that you must try are Crush and Cider. These two trending beers of the brewery are simply praiseworthy. However, you will also get to choose from a long list of excellent beers that are only found at Reuben's Brews.
Address: 5010 14th Ave NW, Seattle, WA 98107, U.S.
Fair Isle Brewing
Fair Isle Brewing is situated in a small alley so you can miss it easily if you are strolling around Ballard mainstays. The place has an exclusive modern interior very suitable for aesthetic pictures with more of a farmhouse style.
The spacious outdoor area of the brewery allows lots of visitors to enjoy their great beers together. Their beers have unique tastes, while the flavors of the beers are very well-balanced. However, keep in mind that the brewery is more suitable for adults only. At present, If you want to visit the brewery, you have to make sure that you are vaccinated.
If you visit this brewery, don't forget to try some of the best beers from their menu. Missing out on their Tosh Saison with Roasted Carrots and dill would be a sin, undoubtedly. Fair Isle Brewing is widely known in Seattle for its Saison. The brewery creates mixed culture Saisons.
Address: 936 NW 49th St, Seattle, WA 98107, U.S.
Rooftop Brewing Company
Rooftop Brewing Company is perfect for both summer and winter. You can enjoy yourself out there with your family and friends. Also, they have a food truck that serves appetizing Italian food, so you can enjoy a great dinner along with drinks.
The brewery also offers fire pits to keep you warm, and you can experience the great view of the location. Aside from that, they also serve half-pours, which are very rare. If you are a game lover, Rooftop Brewing offers a TV zone for Sunday Funday games.
The owner opened this brewery with the thought that great craft beer is not all about just processed water. It also requires ingredients such as malt, hops and yeast to give the beer a spark. With that in mind, Rooftop brews some of the most unique beer flavors in Seattle.
Address: 1220 W Nickerson St, Seattle, WA 98119, U.S.
Cloudburst Brewing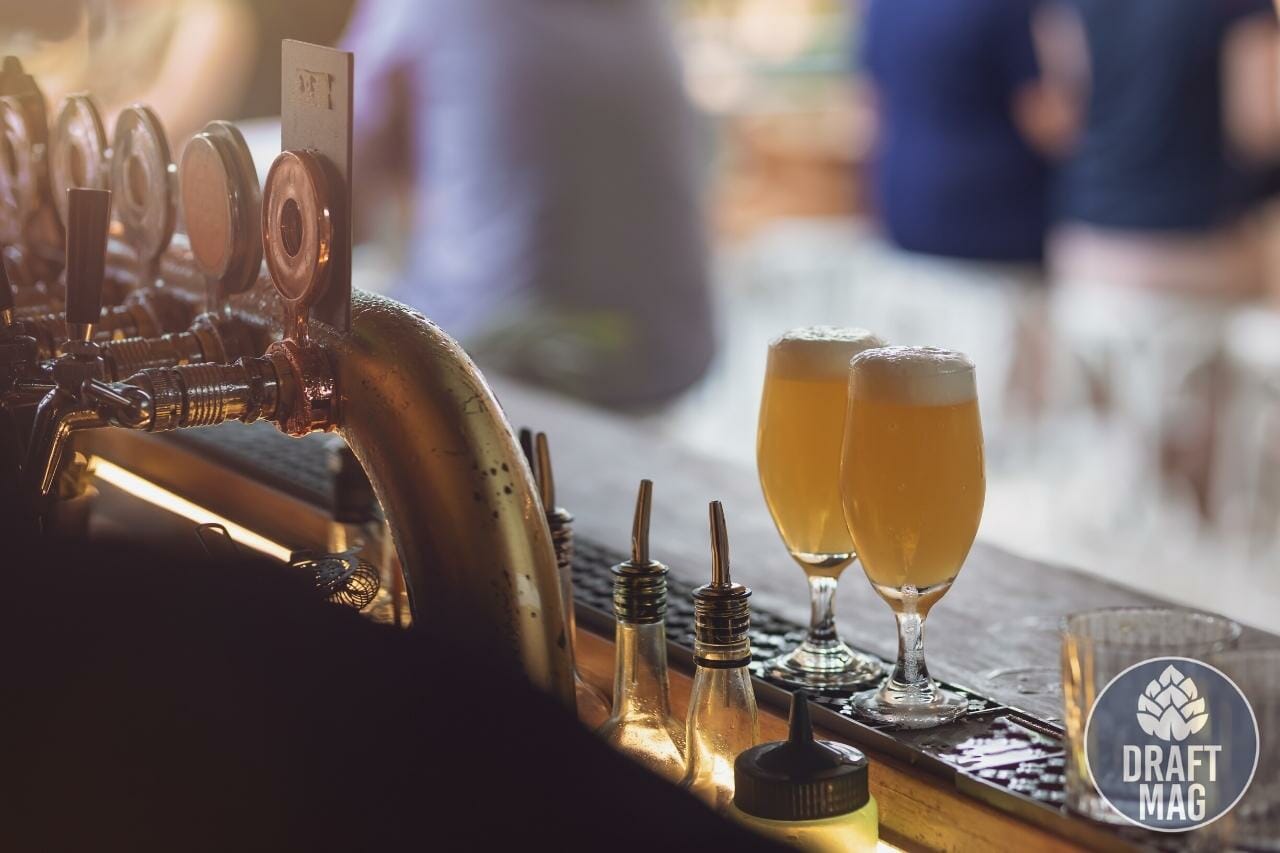 It is one of the best breweries and tasting rooms that you will discover in downtown Seattle.
Cloudburst Brewing provides beer lovers and visitors with amazing beers. Though the brewery has a small space with limited seating, you will still be able to have a good time.
Cloudburst Brewing's Hazy IPA is a must-try. Their beer range is decent and diversified. You can find two different sizes of beers and most importantly, their pricing is very reasonable for excellent beers.
Cloudburst Brewing is open from Monday to Thursday. However, you can visit their tasting room on Friday evenings.
Address: 2116 Western Ave, Seattle, WA 98121, U.S.
Outer Planet Craft Brewing
Anyone visiting Seattle must pay a visit to the Outer Planet Craft Brewery. Their beers are fantastic and can be enjoyed in the great atmosphere of the brewery. You can also make reservations before arriving.
Outer Planet Craft Brewing is suitable for both indoor and outdoor seating. Their staffs are very well mannered and cooperative. Though the space is tiny, it feels nice and cozy.
One of the best beers of the Outer Planet Craft Brewing is the peach sour. Having limited foods on the menu, they still steal the show with outstanding drinnks. You can also order cans of their beer online for pickup.
Address: 1812 12th Ave #100, Seattle, WA 98122, U.S.
Holy Mountain Brewing Company
Holy Mountain Brewing Company is by far one of the favorite places of many in Seattle. Their alcohol selection attracts customers to visit the place repetitively. The talented brewmasters of the brewery excels in the art of brewing, which makes Holy Mountain so popular.
Holy Mountain Brewing Company has incredible IPA beers. You can get half-pours to try out as many drinks as you want.
Though they don't serve food, you can bring some with you. Most locals and beer enthusiasts of Seattle are regular customers of the brewery, mostly due to the friendly staff and great ambiance.
Address: 1421 Elliott Ave W, Seattle, WA 98119, U.S.
Aslan Brewing Seattle
For those seeking organic beers, make sure to visit Aslan Brewing Seattle, which is situated in the Fremont neighborhood. The brewery has more than 21 taprooms and serves the finest organic beers.
Aslan Brewing Seattle also provides draft beers from different beer brands. You will be delighted to find a wide variety of beers to try. Not only that, but the brewery also offers great food pairings such as burgers and fish.
The cozy atmosphere of the brewery makes you want to spend more time with friends and sip some more. There are comfortable areas where you can sit around to have a good chat. With reasonably priced beers, very friendly and well mannered staff and great atmosphere, Aslan Brewing will not disappoint you.
Address: 401 N 36th St STE. 102, Seattle, WA 98103, U.S.
Optimism Brewing Company
As one of the best breweries near downtown Seattle, Optimism Brewing Company offers much more than many other breweries on our list. Visitors who want a spacious brewery, great customer service, friendly staff and wonderful ambiance will enjoy their time at the brewery. Whether you've got pets, kids or want to bring outside food, Optimism Brewing allows it all.
You will often find food trucks outside the brewery to grab some snacks and pair them with your beer. The large tables and spacious indoor uplift the atmosphere inside the brewery and is appealing for group events.
When it comes to beer, Optimism Brewing takes a step ahead to offer excellent craft beer that is easy to drink. The brewery serves a wide range of beers, with more than 40 different styles to try. If you prefer beers straight from the tap, the brewery has a long list for that too.
Address: 1158 Broadway, Seattle, WA 98122, United States
The Pike Brewing Company
Every Seattle visitor must check out Pike Brewing Co. It is a fantastic brewery that offers tons of things to see around while you wait for your order. The cool ambiance, extraordinary interior, and very friendly staff are what makes the brewery so popular in Seattle.
As for beers, the craft brewery offers top-notch seasonal beers, Pale Ale, Pilsner, American IPA, Hazy IPA, Stout and so many more. You can also try the bottled beers available at the brewery such as Wild Ales, Lager, Gluten free beer and others.
Whether you're looking for great beers straight from the tap, delicious food, a fun place to hangout or visit a beer museum, Pike Brewing Company is a must-visit.
Address: 1415 1st Ave, Seattle, WA 98101, United States
Fremont Brewing's Urban Beer Garden
Fremont Brewing's Urban Beer Garden is widely known for its unmatchable Hazy IPAs. The brewery goes above and beyond to provide an excellent range of beers. If you're in search of a very chill atmosphere to spend time with friends, family and pets, Fremont Brewing is defintiely worth a visit.
The brewery has lots of seating options but is usually packed with crowds due to its popularity. The garden and greeneries adds a wonderful vibe to the brewery.
Visitors need to bring food with them from or order online for pairings since the brewery only offers great beers. Beer lovers can enjoy beer pints and flights straight from the tap in a cozy setting.
Address: 1050 N 34th St, Seattle, WA 98103, United States
Standard Brewing
If you love IPAs, there's no reason why you shouldn't visit Standard Brewing in Seattle. This small yet exclusive brewery is well known for its draft beers. The brewery mostly produces hazy IPAs with reasonable alcohol percentages. One of the top reasons why so many Seattle residents love it is because the beers are easy to drink.
Visitors get the chance to try beers at the tasting room of Standard Brewing, which is comparatively small but the outdoor area makes up for it. Also known as "hop heaven" for beer lovers, Standard Brewing offers growlers, on-site pints and tasters. It is one of the best microbreweries in Seattle.
Even though the brewery does not serve food, it definitely allows customers to bring outside food from nearby restaurants. Adding to that, the super-friendly staff at Standard Brewing makes the visit enjoyable and fun.
Address: 2504 S Jackson St, Seattle, WA 98144, United States
Seattle Beer Scene
The most popular beer in Seattle is Manny's Pale Ale. The ale is brewed by Georgetown Brewing Company of Seattle. Manny's Pale Ale has a remarkable crisp taste and feels refreshing with every sip due to its hops and malt.
Almost every corner of the town has a brewery welcoming visitors day and night. Seattle has earned fame for its excellent craft breweries that brew world-class beers. There are more than 70 breweries within Seattle town, so choosing only a handful from this long list is not easy.
FAQ
What technology does Seattle employ in its brewing processes?
The specific technologies used may vary from brewery to brewery, but here are a few commonly used ones:
Mash tun: A large vessel used to mix the grains with hot water to extract sugars and other components needed for fermentation.
Boil kettle: A vessel used to boil the wort (the liquid extracted from the mash tun) with hops and other flavorings.
Fermenters: Tanks where the wort is cooled and yeast is added to begin fermentation.
Glycol cooling system: Used to control the temperature of the fermentation process, ensuring consistency in the final product.
Filtration systems: Used to remove solids and impurities from the beer.
Bottling and canning lines: Used to package the finished product into bottles or cans.
Quality control equipment: Such as spectrophotometers, microscopes, and gas chromatographs, to analyze the chemical and microbiological properties of the beer to ensure it meets the desired specifications.
Is Seattle considered a beer city?
Seattle is widely considered to be a beer city with a thriving craft beer scene and many popular breweries located throughout the city.
Does Seattle have nanobreweries?
Yes, Seattle has several nanobreweries, which are small-scale breweries that typically produce less than three barrels of beer per batch.
Conclusion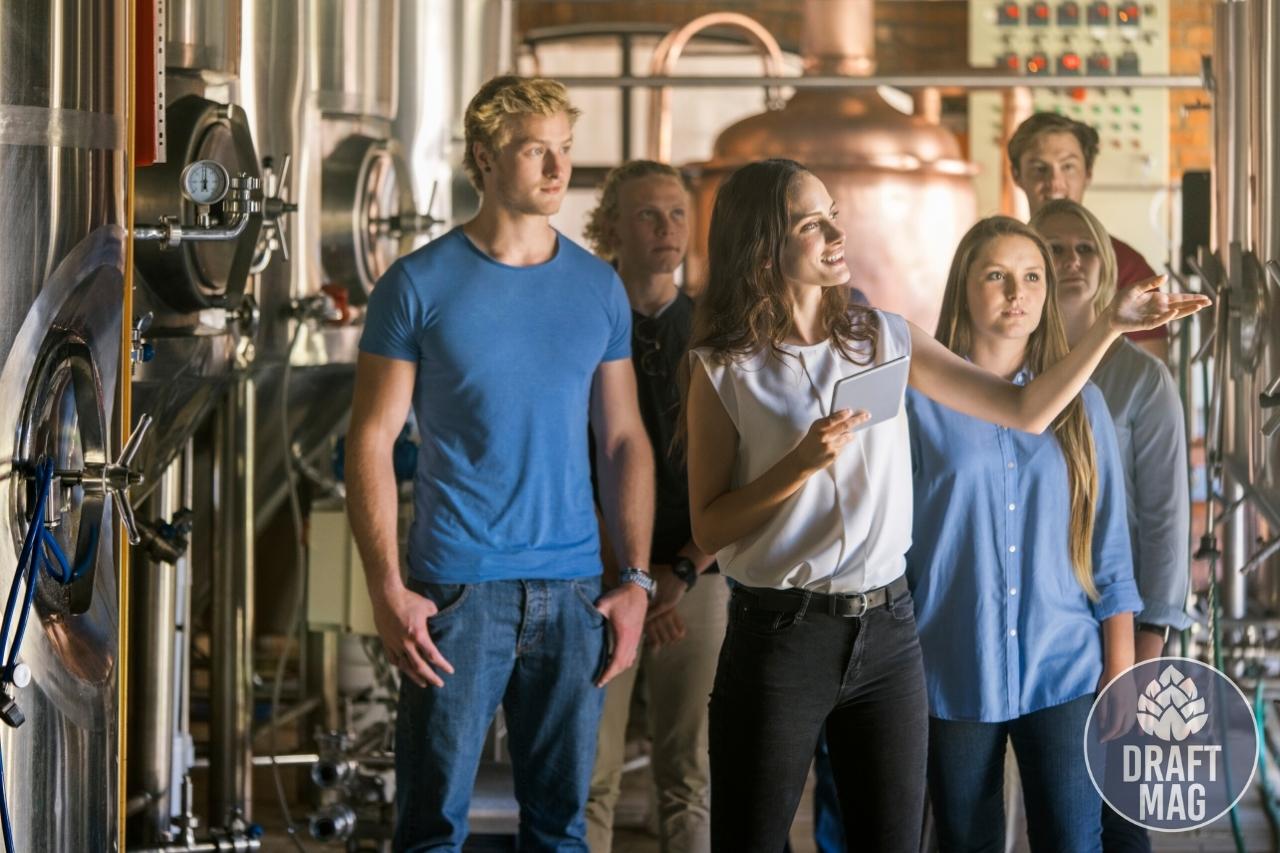 Here's a quick recap of all the essential details that we have covered throughout this guide:
Visit Métier Brewing Company for excellent drinks. From IPAs to Wheat beers, this brewery brews award-winning flavors.
Next, head over to Stoup Brewing Company, whose brewers produce award-winning beers served in a communal space.
After that, try out the two most popular sour beers of Urban Family Brewing Company — Slushie and Mimosa.
Reuben's Brews has more than 110 beers in different styles and you are sure to fall in love with at least one.
The other top breweries that are a must-visit in our list include Fair Isle Brewing, Rooftop Brewing, Cloudburst Brewing, Outer Planet Craft Brewing, Aslan Brewing Seattle and Holy Mountain Brewing Company.
As one of the most brewery-packed towns in the United States, Seattle is home to many great breweries that produce craft beer you would love to drink. There are many other great breweries near Seattle that we haven't included in our list as we've picked only the best. Nevertheless, Seattle is sufficient if all you want is world-class beers and appetizing dishes in a great location.