Best Pilsner Beer: Top 12 Pilsners Every Beer Drinker Should Try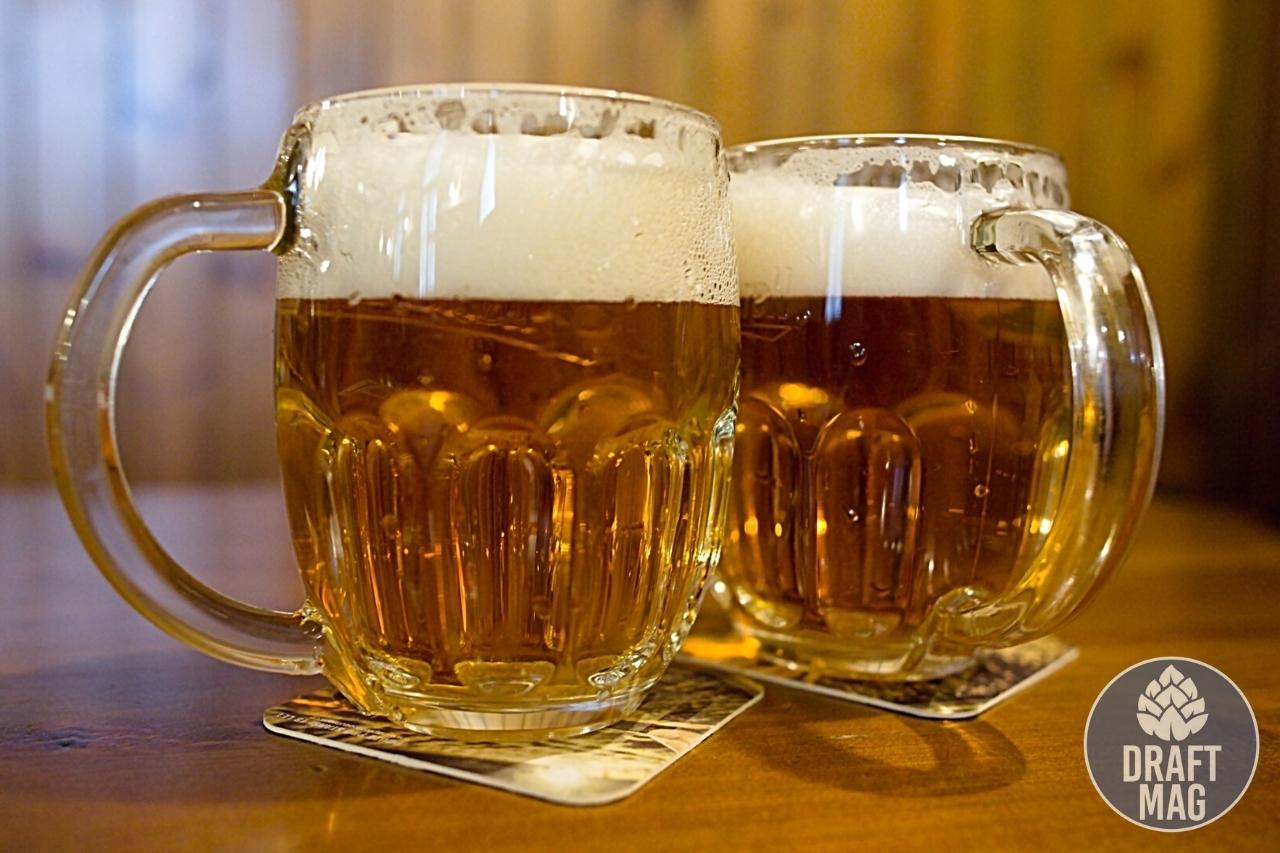 The best Pilsner beer stands out in a crowd of hop-flavored lagers as many brewers can easily point out its distinct smoothness, pale color, subtle flavors, brilliant clarity and bitterness. A list of 25 beer sommeliers handpicked these 12 pilsner beers for going the extra mile in taste and quality, so expect no fluff and no gimmicks in this comprehensive list.
Let's go!
Best Pilsner Beers Every Enthusiast Should Taste at Least Once
With the feedback from our beer experts, here are the top 12 best pilsner beers every beer-lover should try out. Let's dive right into it!
Pilsner Urquell: King of All Pilsner Beers
Pros
Great appearance
Thick foamy head
Balanced taste
Clean mouthfeel
Cons
Fewer flavors
Quite bitter
Recognized as the world's first pale lager, Pilsner Urquell is one of the most popular pilsner beers in the world. With a 4.4 percent ABV, it is well known for its clear, bright yellow color. The bitterness in this Czech-style pilsner results from Saaz hops, a significant ingredient in its brewing process.
When poured in a cup, you will easily notice the thick, foamy head. The beer has a remarkable and distinctive crisp taste with every sip. There are also subtle hints of flavors, creating an overall balanced beer.
Overview: If you need a well-balanced pilsner beer with no excessive flavors, then grab a bottle of Pilsner Urquell. If you have the opportunity to drink this beer, you will be blown away by its excellence, mouthfeel and taste.
Firestone Walker Pivo Pils: Delicate Yet Complex Blend
Pros
Light foam head
Herbal aroma
Crisp taste
Low ABV percent
Cons
Firestone Walker Pivo Pils is well known for its delicate foam head, a noticeable tinge of herbal aromas, and yeast. It is one memorable beer that many pilsner favorites enjoy. It has a malty taste balanced by an intense hoppiness when consumed.
It also leaves a crisp finish with the right amount of bitterness. While we'd describe it as having a delicate taste, the hoppiness and mouthfeel complexity of the Pivo Pils is worth commending. It has a moderate ABV of 5.3 percent and an IBU of 40.
Overview: This type of beer, with its quality and taste, is rare; you won't find anything like it anyplace else on the planet. You won't be able to forget the taste when you've had this amazing drinnk. The popularity this beer enjoys is proof of how good it actually is.
Victory Prima Pils: Perfect Mix of Floral Flavors and Hops
Pros
Floral hint
Smooth finish
Medium carbonation
Cons
Victory Prima Pils is a favorite among simple beer lovers. It is well known for its floral yet hoppy aroma, making for an excellent drink that's easy on the palate. This German-style pilsner also has a crisp, refreshing and smooth finish.
It's hard for you not to notice the citrus, herbal hints, and medium carbonation. The resulting beer is a good pilsner beer with standout flavors and an ABV of 5.3 percent.
Overview: Victory Prima Pils is one beer with a distinct taste armed with a nice citrus flavor. All of this combines to give you a sweet beer with a great aroma that makes you want to drink more. Although it might be a bit bland for some people, this hits the spot for us.
Heater Allen Pils: Spicy and Malty Beer for the Adventurous
Pros
Rich malty taste
Bold flavors
Spicy hint
Cons
One thing you can't help but notice about the Heater Allen pilsner beer brand is the rich, full, malty taste. It features highly intriguing yet aggressive flavors that are rough on the mouth. Heater Allen spots a 5 percent ABV that might be too high for a simple beer drinker.
After taking a sip, we checked for the characteristics of this pilsner beer. We discovered a spice note, which adds to its complex mouthfeel.
Overview: The assertive hoppiness can be a little too overwhelming for some beer drinkers. However, it is balanced by a malty finish that leaves you wanting more. This beer is perfect for those who want a stronger-tasting drink.
Palatine Pils: Well-balanced, Clean Beer for Everyone
Pros
Dry finish
Clean taste
Subtle floral hint
Great with food pairings
Cons
Brewed by the Suarez Family Brewery, the Palatine Pils is one of the most renowned pilsner beer brands. It uses a German pilsner style with a crisp taste and subtle floral hints. Whether you're an old-time drinker or a newbie in the beer scene, the unfiltered Palatine Pils is undoubtedly a go-to beer.
This beer has a 5.2 percent ABV with a clean finish, making it appealing to drink. However, it's easy to become tipsy if you're a light-weight encouraged by the soft texture and carbonation. Aside from that, the Palatine Pils is a beer that you really should give a taste.
Overview: One thing to love about Palatine Pils is how it is easily drinkable. Whether you're new to the beer scene or an experienced drinker, it's hard to go wrong with one of the most excellent pilsner beers out there.
pFriem Pilsner: High-quality Malty Brew
Pros
Floral hint
Distinctive taste
Unique flavor
Easy drinking
Cons
The most distinguishable feature of this pilsner beer is its floral and herbal aromas. It also has a brilliant white foam head and bright golden color. We noticed this pilsner has a cracker-like flavor with its herbal aroma and a light mouthfeel that is not too strong or overpowering.
The pFriem leaves a crisp note of honey, malt, hops and spiciness with medium carbonation. You can easily detect the malty finish with every sip, which balances the bitterness of the hops.
We like the pFriem Pilsner because while it is quite clean and crisp, its bottom-fermenting flavors distinguish it from other beers. It has an ABV of 4.9 percent and a lingering bitterness in the mouth even after the last sip.
Overview: pFriem's golden appearance is perhaps its most noticeable feature at first. Any beer connoisseur will love the exceptional and distinct flavor, which will leave you wanting more. However, take note that it does have quite a bitter aftertaste.
Notch Session Pils: Smooth and Easy Drink for the Newbies
Pros
Thin foam head
Clear appearance
Sweet tasting
Flowery hints
Cons
Taste might be too strong
Easily one of the most popular pilsners out of Massachusetts, United States, this Czech/Bohemian-style pilsner is on a league of its own. It has nice carbonation that leaves a thin foam head. Compared to other beers with bitter aftertastes, we like that the Notch Session Pils is a bit more on the sweet side.
It has an ABV of four percent and is great for new beer drinkers. While the aroma may seem flowering and grainy, this pilsner also packs a strong, sharp taste. All in all, Notch Session Pils leaves a clean, dry and grainy finish, all making for an easy, sessionable beer.
Overview: This Bohemian-style pilsner is unique. The Notch Session Pils is an excellent beer to have on a sunny day with its sharp, sweet taste and grainy finish. It would be even better to pair this beer with good friends and hearty food.
Live Oak Pilz: Top Choice for the Summer
Pros
Remarkable appearance
Great quality
Balanced malty finish
Cons
Live Oak Pilz is a typical Czech Golden Pilsner. This pilsner beer is remarkable, especially as it is brewed with Moravian yeast, Saaz hops and Czech yeast. We like the hoppiness of this beer, along with its bready yet floral aroma.
The Live Oak Pilz has an identifiable grainy and hoppy bitterness that syncs well with a malty finish. You'd like the great taste and dry finish with every sip. When served cold, this thirst-quenching beer is the perfect pilsner with a 4.9 percent ABV.
Overview: It's effortless to distinguish the Oak Pilz from other pilsner beers as the hoppy hint and bready flavor of this beer stand out in the crowd. All in all, the Live Oak Pilz is well-rounded and perfect for everyone.
Sierra Nevada Nooner: Clean Beer With Low Aroma
Pros
Welcoming taste
Medium body
Nice carbonation
No overwhelming flavors
Cons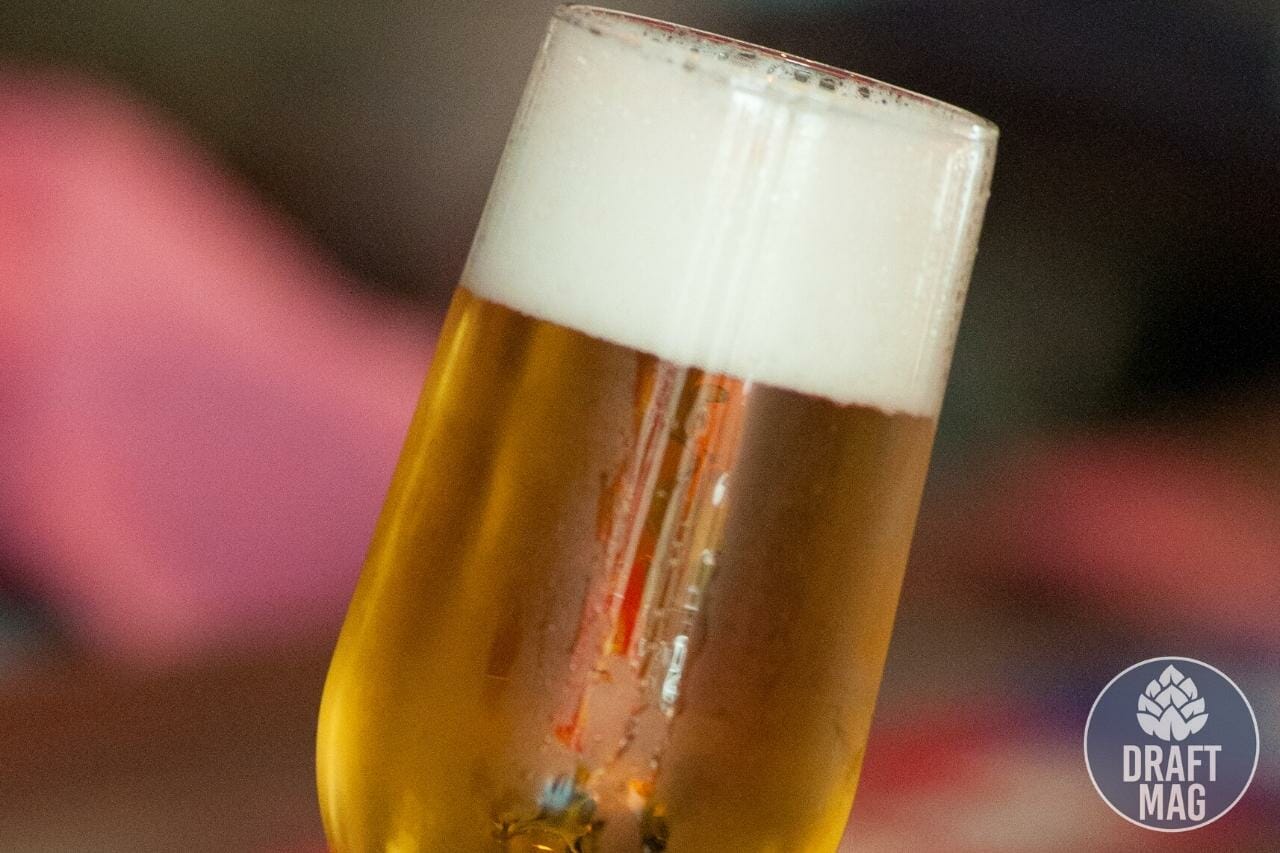 Another famous German-style pilsner, Nooner, is an excellent combination of floral whole-cone hops and malt.
It has a brilliant golden color and an ample foam head like every other pilsner. Nooner's welcoming taste gives a round and highly crisp feel when drunk.
You can fully taste the maltiness and experience the bitterness without any assertive aroma disrupting your feel. The Nooner, with its 5.2 percent alcohol content, is simply a clean, clear drink.
Perhaps another thing that struck us about the Sierra Nevada Nooner is that it has no overwhelming flavors. However, it's also not exactly remarkable as its taste is forgotten after you finish drinking.
Overview: If you're a fan of smooth, bitter beers without interfering flavors, then you should have a taste of the Nooner by the Sierra Nevada. Although it doesn't leave any outstanding taste to make it memorable, this beer is still worth a try.
Trumer Pils: Well-crafted Pilsner Beer
Pros
High carbonation
Malty taste
Light, smooth taste
Cons
Quite bitter
A bit too light
The first thing every drinker would notice about the Trumer Pils is that it has very high carbonation. The aroma of this pilsner is almost biscuit-like or yeasty. It is also a bit too light but is complemented by the malty taste. Additionally, you can practically feel the bitterness immediately after every sip due to its spicy hops.
Any simple beer drinker would love Trumer Pils because of its well-brewed ingredients to create a nicely balanced, well-crafted pilsner beer. Having an ABV of 4.8 percent, this beer is simply a must-drink for pilsner lovers.
Overview: Trumer Pils is one well-crafted pilsner that's a favorite among beer-lovers. You'd enjoy the light drink that is complemented with an amazingly rich maltiness. An ice-cold glass is perfect for warm summer days.
Scrimshaw Pilsner Beer: Unique, Clean Beer With Character
Pros
Subtle hoppiness
Floral and honey hints
Clean taste
Smooth and easy to drink
Cons
Our beer experts were quickly impressed by the subtle hoppiness of the Scrimshaw Pilsner beer. We noted that the flavor has hints of honey and floral notes. This beer has a full roasted malty taste and leaves a dry finish. It also has a clean, pleasant effect in the mouth with no extra spiciness noted.
Overview: The Scrimshaw Pilsner is quite remarkable. Its moderate carbonation, relaxing aroma, and lack of spiciness make it great and highly recommended for any beer drinker. Beginners will particularly enjoy its subtle flavors and clean taste.
Jever Pilsener: Bitter, Strong Beer for Beer Connoisseurs
Pros
Dry finish
Clean taste
Full maltiness
Cons
Regarded as one of the most bitter drinks in the market, German-style pilsner Jever is truly a beer for experienced beer connoisseurs. This very dry pilsner takes 90 days to brew, and its bitter taste is perhaps the most distinctive feature of the Jever Pilsner.
It may have a light body and seem like a leisurely drink, but that's just a facade. Jever is one strong pilsner with an overpowering bitterness that lingers for a long time. The Jever Pilsener is a highly rated pilsner any beer lover should try with its spicy flavor, malty finish, and slightly high carbonation.
Overview: Renowned for its bitterness and dry finish, the Jever Pilsener is one drink that experienced beer lovers should try at least once in their lifetime.
Brewing Process and Types
A bright yellow color characterizes pilsner beers, along with a thick foamy head, maltiness, hoppiness and subtle flavors. They go through a bottom-fermenting brewing process known as "lagering." In this stage, the yeast stays for an extended period of time at the brewing barrel's bottom.
Since pilsners are bottom-fermenting beers, they fall under the "Pale Lager" beer style. The only difference is the addition of spicy hops to the mix. According to their brewing style and techniques, there are four main types of pilsners beer.
Czech Pilsner:
Also known as Bohemian Pilsner, this pilsner has a slightly deeper color than the usual bright yellow. Czech pilsners are known for their hoppiness due to their spicy Saaz hops. Another active ingredient in Czech pilsners is caramelized malted barley. The end product is a malty, full and hoppy taste that's unique to this style.
Pros
Subtle hop presence
Yeasty or somewhat bready flavor
Rich malty finish
Cons
American Pilsner:
You can easily distinguish American pilsners by their sweet, malty and somewhat yeasty taste. Introduced by German immigrants, these pilsners have a higher alcohol content and intense flavors. When drunk, you can detect the sharp, citrus flavors. However, they leave a refreshingly clean finish in the mouth.
Pros
Sweet malty flavors
Less bitterness
Well-balanced hoppiness
Cons
European-style Pilsner:
European-style pilsners are known for their slightly sweet taste. They're not as bitter as the other styles of pilsner. They have a clear look, light profile, and a crisp, clean finish. The most popular of this pilsner-style beer is the Belgian and Dutch beers.
Pros
Gentle sweetness
Clear appearance
Crisp, clean, and dry finish
Easy to drink
Low alcohol content
Well-balanced hoppiness
Cons
German Pilsner:
Referred to as Pils, German Pilsner is the thinner version of Bohemian pilsners. Many brewers describe German pilsners as having a balanced flavor that is crisp and polished. Essential ingredients in brewing this pilsner are German yeasts and German Noble hops.
Pros
Strong, lingering bitterness
Clean, crisp taste
High carbonation
Cons
Pilsner as Craft Beers
Many beer drinkers easily confuse pilsners for craft beers. While craft beers are now the latest rave in the beer scene, they are not the same as pilsners. Pilsners fall under the Lager category of bottom-fermenting beers.
On the other hand, craft beers fall in between Lager and Ale. However, you can also find some craft pilsners beers, which incorporate the pilsner brewing process and taste.
Famous examples include:
Pine Mountain Pilsner
Prince of Pilsen
Threes Brewing Vliet
Reality Czech-style Pilsner
Mary by Hill Farmstead Brewery
FAQ
What characterizes the best Pilsner beer?
The best Pilsner beer is characterized by a balanced, crisp taste with a notable hop aroma and a pale gold color.
Are all Pilsner beers bitter?
Not all Pilsner beers are bitter; bitterness levels can vary depending on the specific recipe and brewing process.
What's the difference between Czech and German Pilsners?
Czech Pilsners tend to have a softer, more complex hop profile with a slightly sweeter malt flavor, while German Pilsners have a more pronounced, bitter hop flavor and a drier finish.
Conclusion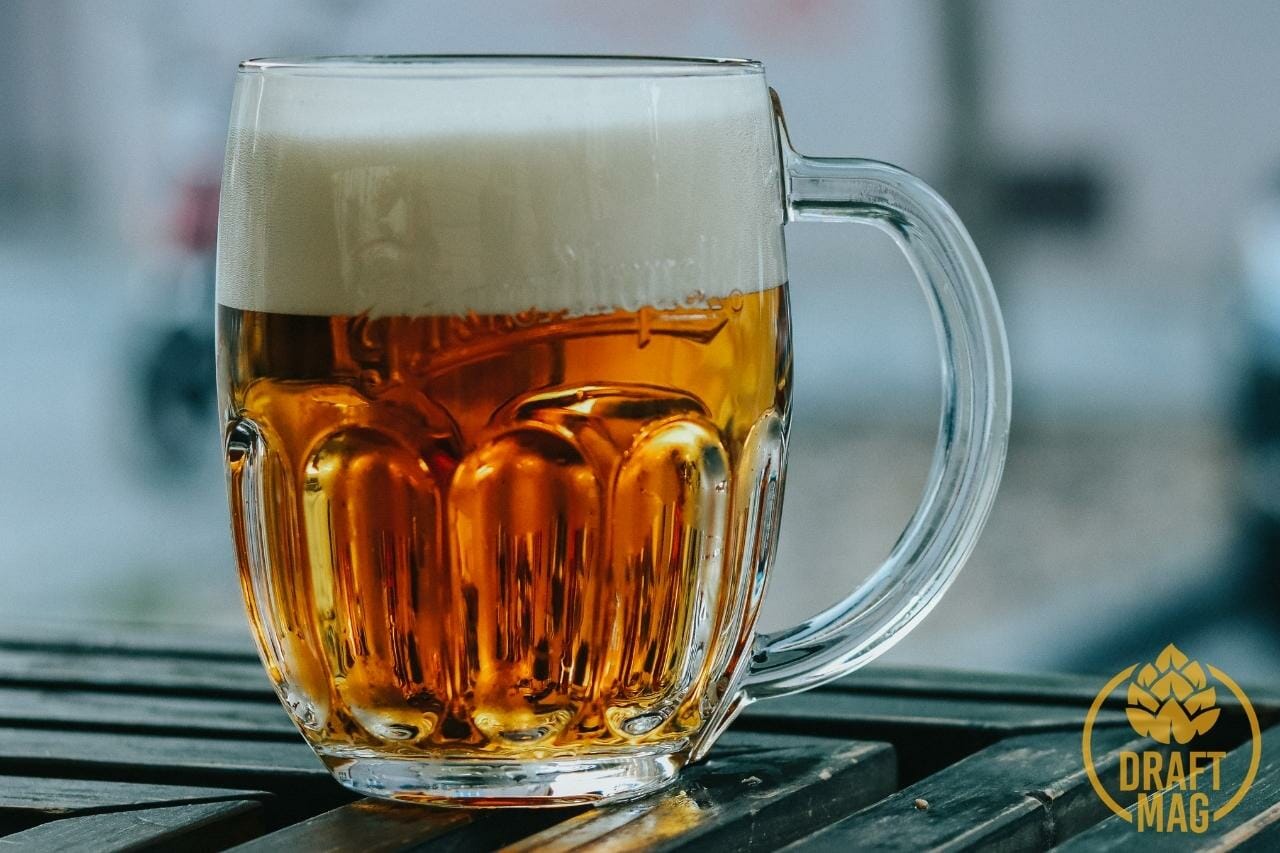 Pilsners are among the oldest beer styles and are highly recommended for any beer lover. It's challenging choosing an overall best Pilsner beer, but with knowledge from our beer experts, we're able to compile this list of the top 12 pilsners you should try.
A bright yellow color characterizes pilsner beers, along with a thick foamy head, maltiness, hoppiness and subtle flavors.
Recognized as the world's first pale lager, Pilsner Urquell is one of the most popular pilsner beers in the world and is definitely a must-try.
There are four main types of pilsners beer that differ in their brewing style and techniques: Czech Pilsners, American Pilsners, European-style Pilsners and German Pilsners.
If the beer brands highlighted don't suit your taste, there's still a wide variety of pilsners you can always try.