Santa Cruz Breweries: Ultimate Guide to 14 Best Breweries in the City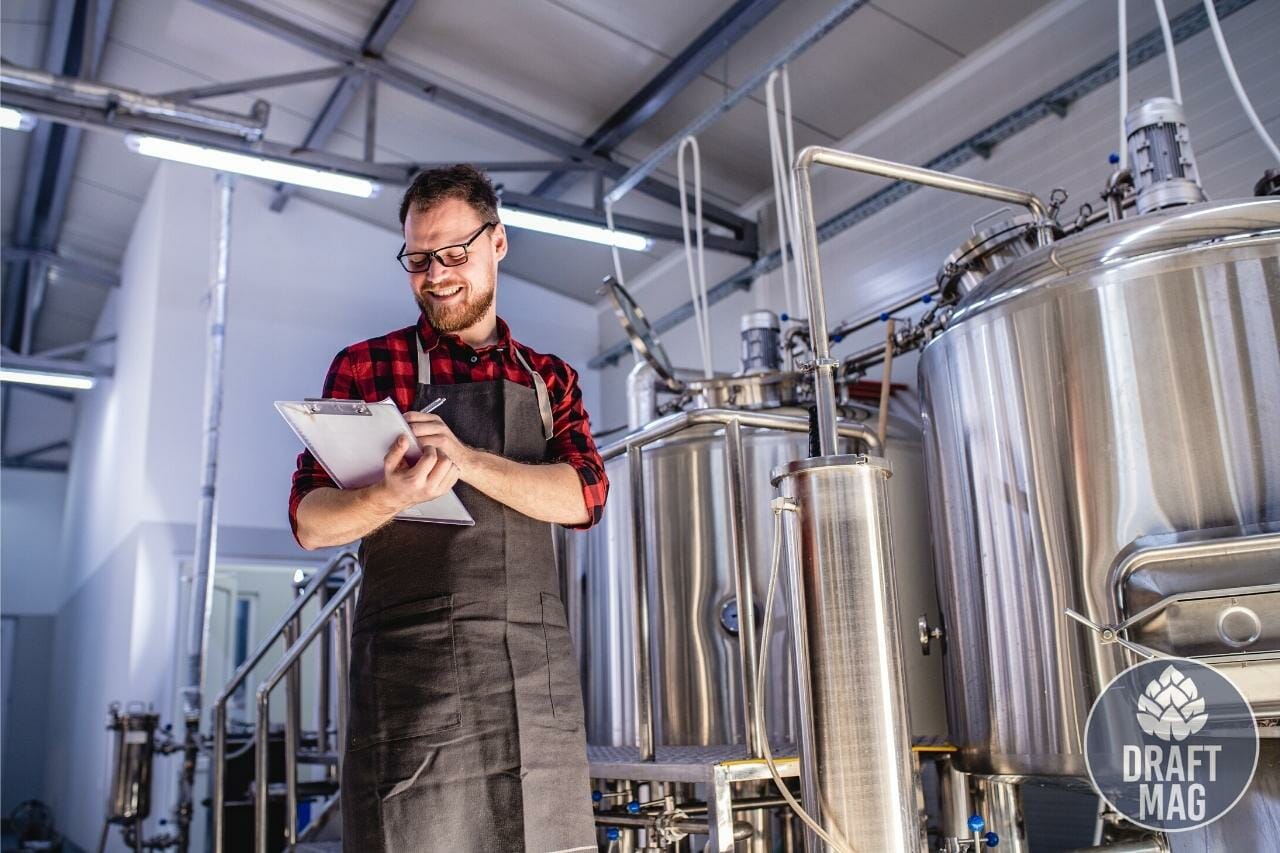 You cannot go wrong with Santa Cruz Breweries. This article will guide you to discover the mouthwatering craft beer in the area. The trend of craft breweries in the United States has grown massively over the last decade and the small breweries in different cities have created a sense of community living and a craving for artisanal beer.
This guide gives you a complete list of the best breweries in Santa Cruz CA. 
| | | |
| --- | --- | --- |
| Santa Cruz Breweries | Number of active beers | ABV (Lowest to Highest) |
| Beer Thirty Bottle Shop and  Pour House | 30 | 4.5% – 12.8% |
| Humble Sea Brewing Company | 9 | 4.5% – 10.4% |
| Corralitos Brewing Company | 11 | 5% – 9% |
| Discretion Brewing | 16 | 4.8% – 9.5% |
| Santa Cruz Mountain Brewing | 17 | 5% – 7.7% |
| West End Tap and Kitchen | 21 | 0.5% – 9.0% |
| Highway 1 Brewing Company | 10 | 5.25% – 7.4% |
| Uncommon Brewers | 14 | 5.2% – 14.5% |
| Lupulo Craft Beer House | 17 | 4.8% – 12.5% |
| Greater Purpose  Brewing  Company | 11 | 4.8% – 7.7% |
| New Bohemia Brewing Company | 7 | 5.7% – 10.2% |
| Sante Adairius Rustic Ales | 19 | 5.7% – 9.9% |
| Santa Cruz Ale Works | 4 | 5.3% – 6.5% |
Best Santa Cruz Breweries: 14 Must-Visit Breweries in the Capitola Region
There are endless breweries already existing in Santa Cruz and so many more popping up very soon.
Did you know there is a service that takes you across the Santa Cruz brewing scene?
If you are too bored to hunt for the top brews alone, you can hop on to the Brew Cruz, a vintage 1989 Thomas International School bus, stylishly renovated to take you around the city's best brewpubs and microbreweries. It will be your guide to visit and taste some stunningly delicious craft beers.
Beer Thirty Bottle Shop and Pour House
Beer Thirty is a family-friendly joint. With picnic-like tables lined up on the outside, and dogs running around the property, beer thirty has plenty of variety of beers to offer. The place also boasts a table tennis game corner and many other board game options for a good afternoon chilling session with friends.
This is one of the many Santa Cruz microbreweries that offers over 200 bottled beers and over 30 rotating beers. You can also create a customized six-pack to take back home with you.
– Their Must-try Beers
It is best to check with the bartender, as most tap beers run on rotation. If it is available, though, you must absolutely try the Barebottle Shadow Syndicate beer. It is Bourbon barrel-aged and has one of the highest ABV of 12.8 percent.
Humble Sea Brewing Company
This is one of the most popular brewing companies in Santa Cruz, and along with this, they also have strong values. They make plenty of donations to human rights organizations. They have a taproom with a nautical theme and wholeheartedly support organizations focused on ocean conservation.
They are extremely famous for their foggy IPAs. Their food menu mainly serves smaller portions of quick bites. They have an extremely dog-friendly taproom and often host small yoga events on the go.
– Their Must-try Beers
Socks & Sandals is a foggy IPA with 6.6 percent ABV. It is full of aromas of blood orange, tangelo, and a small tinge of dankness. The flavor profile includes pineapple, lemon, and grapefruit and is medium-light in mouthfeel. This is their very first and most famous foggy IPA.
Another famous beer to get your hands on is the Reef Rodeo, Foggy Tripple IPA with a whopping 10.3 percent ABV. This is a double dry-hopped beer with notes of pineapple, lemon curd, and strawberry shortcake.
Corralitos Brewing Company
Luke Taylor and Mike Smith were homebrewers before they came up with the idea of opening a microbrewery. The taproom is situated between agricultural fields and orchards. It has a high country feel to it.
Imagine cowboys and folks on horseback entering the brewery to grab a quick beer. They also have a pig called Peaches, who will keep you entertained by his mere presence.
You can carry your own food or find occasional food trucks lined up around the vicinity. They brew their own Lagers and Ales and currently have about 13 pours on tap.
– Their Must-try Beers
Oatmeal Stout at 6 percent ABV and their Red Ale are famous for their rich mouthfeel and pleasing appearance.
Discretion Brewing
This brewery offers more than 15 fresh brews on its tap. This place is not only known for its brilliantly crafted beer but also for its drooling chicken wings and different flavored waffles that are worthy of trying.
Their beer-making process is solar-powered, which shows how environmentally conscious these guys are. The beers made here are completely organic and their left grains are saved for the pigs on the farm.
They have beautiful outdoor seating, which is cozy and sophisticated.
– Their Must-try Beers
While their beer options rotate every season, one of their best beers is the Uncle Dave's Rye IPA at 6.6 percent ABV. If you are a fan of barrel-aged beers, their Trippel IPA Three Fawns is also worth a shot.
Santa Cruz Mountain Brewing
Everything at Santa Cruz Mountain Brewing is handcrafted. From making the beer to packing it, they have a complete set of organic ingredients and a sustainable brewing process. The ales are brewed with organic hops and grains sourced locally. They are lightly carbonated and have basic levels of ABV. This is one of the reasons why none of their beers cross an eight percent ABV mark
They are one of the many Santa Cruz microbreweries to have a small setup. They have a seven-barrel system that keeps things fresh with changing seasons.
They have a dog-friendly taproom with a small menu featuring delicious pretzels and garden salads. They even have small dog treats on their menu, so your pet is happy. Plus, they host local food trucks to encourage community living.
– Their Must-try Beers
If you are a fan of fruity beers, their strawberry Kettle Sour is something you cannot miss. At an ABV of 5 percent, this beer has the lasting aromas of strawberries.
West End Tap and Kitchen
They don't have a widespread self-brewed beer list, but they serve craft beers from nearby places. They also serve wines and ciders if you wish to try something besides beers. They call themselves a gastropub, and their menu is designed keeping variety in mind. The chef, Geoff, brings a delicate combination of French and American cuisine to their menu.
They also serve quick bites like garden salads, sandwiches, and fries.
– Their Must-try Beers
While they have a relatively small spread of self-brewed beers, you must try beers from San Hose and Felton. These unique beers came from breweries near Santa Cruz.
Highway 1 Brewing Company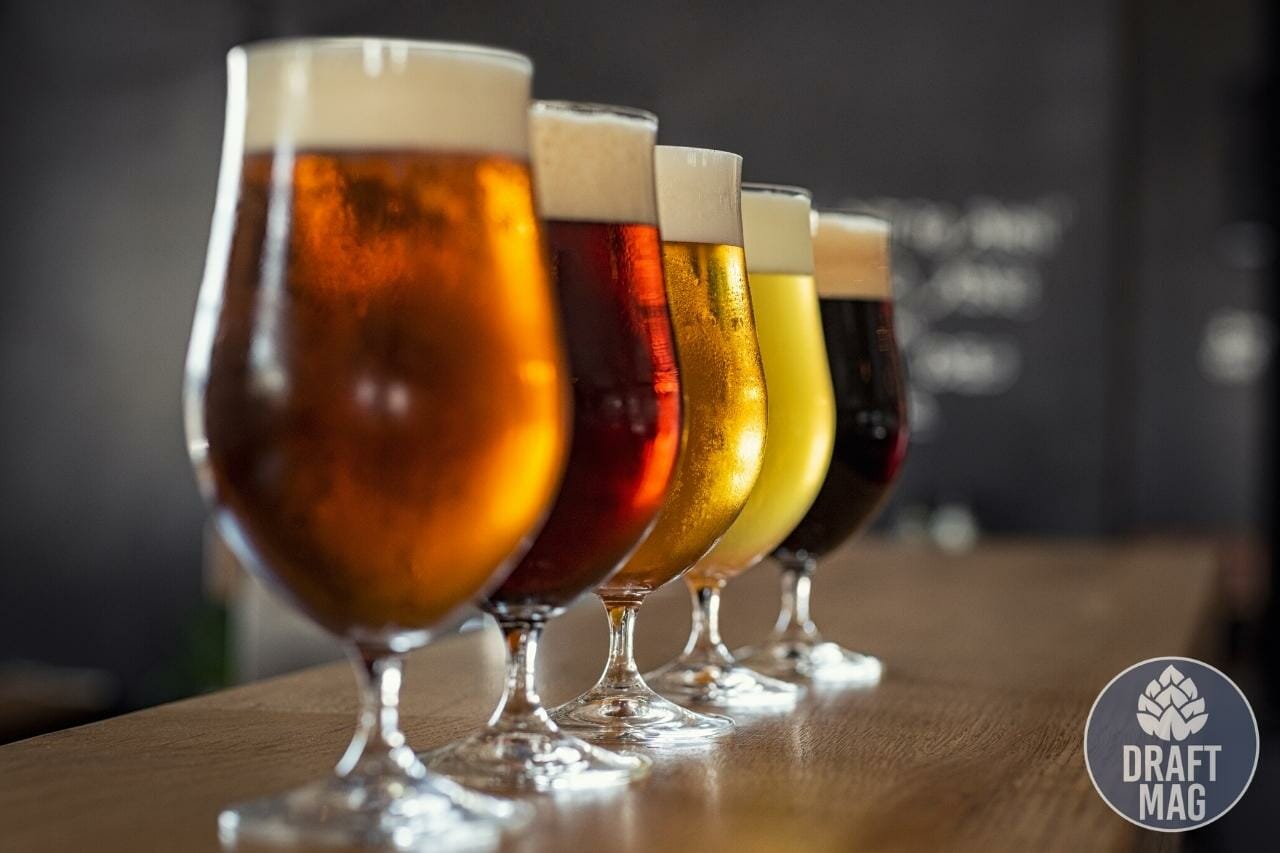 This isn't a brewery in Santa Cruz, but it just had to be included.
About 25 miles from the highway (where the brewery's name originated), this is one of the many Santa Cruz brew pubs that offer a stunning ocean view. They proudly tag themselves as "craft beer on the California coast."
They are a family-owned craft brewery with a coastal setting. The area is surrounded by stunning hikes, beaches, and mesmerizing views. All their beers are brewed on-site by using locally available ingredients.
– Their Must-try Beers
Wave Ryder, a Red Rye IPA at 7.2 percent ABV, is a hop and malt-forward beer. It is dark red in appearance and well balanced with caramel malt flavors.
Another must-try beer is the Ocean Breeze Trois, a Double dry-hopped Hazy IPA filled with fruity, tropical notes and double dry-hopped with El-Dorado and Citra hops.
Uncommon Brewers
This brewery makes some of the most eclectic and unique beers. Their beers are usually full of balanced malt hop and flavor characters. Uncommon Brewers do not make IPAs. They believe that there are plenty IPAs in the market and that brewing one would be common. Their name is inspired by less explored regions of craft brewing.
The brewery is currently closed for beer tastings due to COVID-19. Keep an eye on the website to know more.
– Their Must-try Beers
If you're a fan of hop-forward beers, you must try the Double Pale Ale. At an ABV of 9.2 percent, this bill is big multi and happy with plenty of clove characters.
On the other hand, if you're a fan of barrel-aged beers, you must try the Ventana Special Bitter. This is a West Coast Imperial Dark Ale aged with Redwood branches in bourbon barrels. It has one of the highest ABV of 14.5 percent.
Lupulo Craft Beer House
Lupulo is Spanish for hops. They have 16 beers on tap and some ciders. On the food front, they serve brilliant cheese sandwiches, quinoa salad, goat cheese, and seasonal fruits. The food here is so tasty that the chef has won many awards.
– Their Must-try Beers
The Hitachino Nest Saison Du Japon is a farmhouse ale this pub takes pride in. This beer is brewed with Japanese wheat and Koji (malted rice), with an ABV of 5 percent.
The Angel's Share is one of their strongest American Ale. It is a barrel-aged, burgundy in color, with immense amounts of dark caramel malt, bringing flavors of vanilla and oak. Each batch spends at least six months in these brandy barrels.
Greater Purpose Brewing Company
This brewery indeed believes in greater purpose: they donate between 30 percent to 60 percent of their profit to local Santa Cruz charities and non-profit organizations. Their official hashtag is philanthropy pub, which states their philanthropic work.
They have worked very hard to make their brewpub a safe place where no amount of racism, homophobia, transphobia, sexism, or harassment is acceptable and tolerated. They believe in building higher community standards.
They use local ingredients to make their beers. The taproom has wooden tables inlaid fireplaces with a small food menu. They're also dog-friendly and have a safe family hang-out joint.
– Their Must-try Beers
The Irish Red Ale, Mosaic Session IPL, and the Imperial Black IPA, are some of their most famous all-around beers. The Mosaic Session IPL is light and full of fruity hop characters. They call it the Sunday morning beer. Their Irish Red Ale is full of caramel malts and roasted barley, best for people who enjoy less hoppy beer.
New Bohemia Brewing Company
This brewery is best known for its old-world flavors as they make central Europe pilsner beers, lagers, and hefeweizens. The owners of the New Bohemia Brewing Company started this brewery to bring the old-school beers back.
There are enough breweries in Santa Cruz producing hop-forward beers, rich stouts, and sour beers. Their menu also offers bread, cheese, charcuterie, and chocolate boards. They have a balcony with a splendid view. However, on the downside, this isn't a dog-friendly place.
They have an incredibly welcoming atmosphere with a mix of traditional and non-traditional beer offerings combined with a mouthwatering barbecue food menu.
– Their Must-try Beers
The Pineapple Express is a pineapple Hefeweizen beer made with original Weihenstephaner Hefeweizen yeast from Bavaria. It is full of fruity esters and clove-flavored phenols. This is a perfect summer drink.
On the other hand, The Fuzz is a Japanese white Peach Hazy IPA inspired by Tokyo. This drink is infused with lactose and is full of hopheads.
Sante Adairius Rustic Ales
This brewery is found in Santa Cruz County to brew beers that are simple yet full of character. Their beers are usually barrel-aged and inspired by Belgian beer-making tradition. They use wine barrels to welcome natural yeast and bacteria in their fermentation process.
The bar has an industrial park-like look that doesn't seem welcoming at first, but you will be greeted with a cozy, rustic atmosphere once you enter the brewery. There are plenty of wine barrel tables lined up, and the bar is made of textured wood. They make about 19 different styles of beers.
– Their Must-try Beers
Capitola Sunset Is a Saison-style beer Full of bright tart notes. This is inspired by the stunning hombre orange sunsets of the city. The West Ashley is a barrel-aged Saison that boosts fruity and funky notes. This bear has the presence of orange, lactic bursting with apricot aroma. These are aged in pinot noir barrels.
Another must-try from their list is the Love's Armor. This is a barrel-aged dark ale blended with cherry. This beer is a blend of farmhouse Noir and Chavez porter. This beer has delightful notes of chocolate coffee, stonefruit, vanilla, and faint notes of tobacco and smoke.
Santa Cruz Ale Works
This is probably one of Santa Cruz's best-kept secrets. Their vibe is super welcoming, and their beer is spot-on delicious. Their brewery is family-friendly, and everyone is welcome to enjoy some good quality beer with some of the best sandwiches in town. They have a small beer menu as they only produce about four beers a year.
They also believe in long-term community service, and this brewery has made donations to almost 18 local organizations.
– Their Must-try Beers
The Dark Night Oatmeal Stout is their darkest Ale, being completely black in color. This beer has a rich, creamy, velvety texture and brilliant oats after the finish. Some of the favorite drinks are the India pale ale, the Santa Cruz ale works Kolsch, and the Hefeweizen.
Seabright Brewery
The Seabright Social brewpub and restaurant is one of the oldest Santa Cruz Brewing Company. They have a laidback patio and an extremely relaxing atmosphere.
Every Friday, they host local live musicians. Every other game day, this place is flooded with sports enthusiasts. It is also a bang opposite the Pacific edge climbing gym. They have dog-friendly outdoors and plenty of non-alcoholic beers in their selection.
– Their Must-try Beers
The Sacrilicious ale is a red ale high on hops and malt character.
FAQ
How does the Brew Cruz function in Santa Cruz?
The Brew Cruz is a touring company in Santa Cruz that offers guided visits to local breweries on a refurbished school bus. Guests can enjoy beer tastings and learn about the brewing process. Bookings can be made online or by phone.
Are there farm breweries in Santa Cruz?
Yes, there are farm breweries in Santa Cruz. Some popular ones include Corralitos Brewing Co. and Discretion Brewing.
Which Is Santa Cruz County's Best in Brew?
Beer Thirty Bottle Shop and Pour House have 30 rotating taps and over 300 bottles and can selections. The other best is the Corralitos Brewing Co, which specializes in fancy IPAs and seasonals.
Conclusion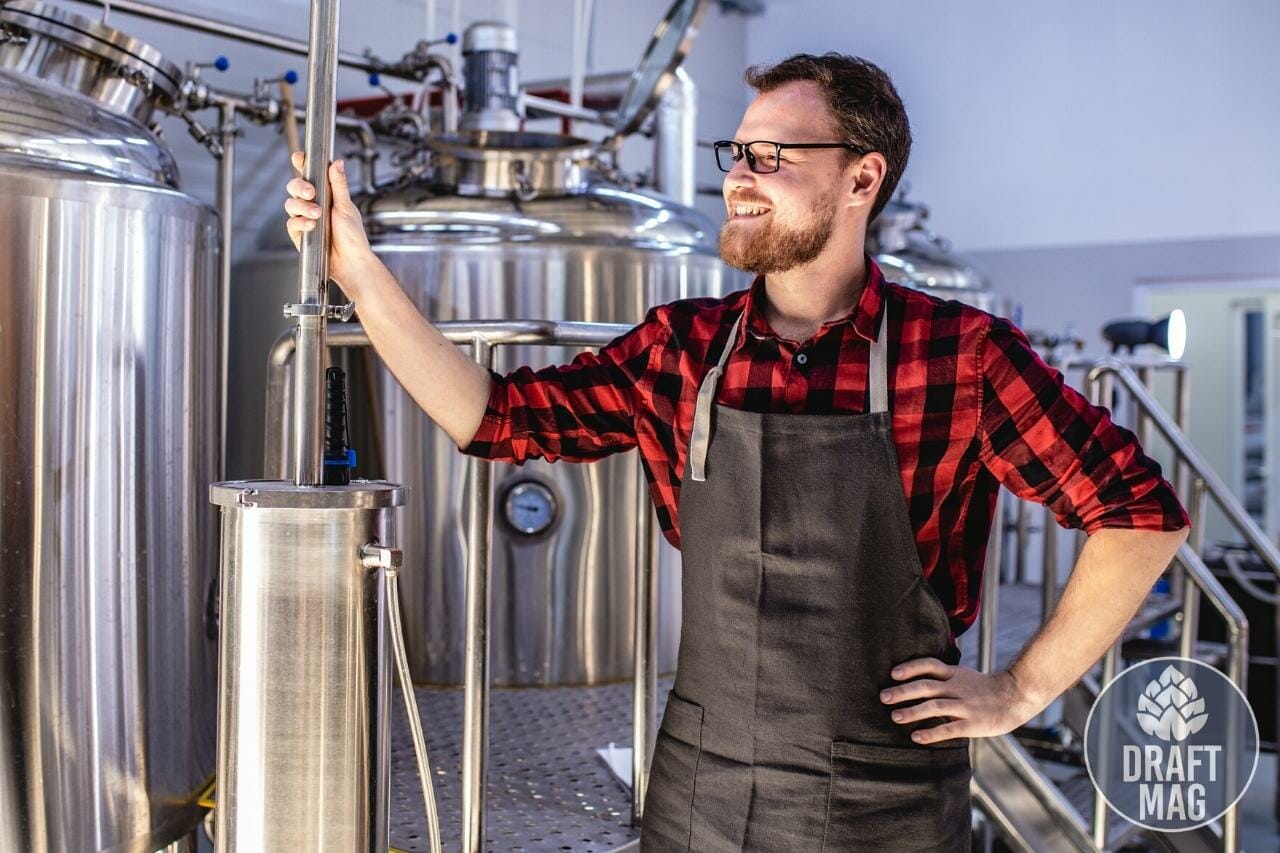 There are many more options of breweries in and around the Santa Cruz area. Ever since the shift in the craft beer scene in Santa Cruz, the locals have experienced a craft brew renaissance. Most of the breweries here are small microbreweries that are locally owned and family-run. The people here believe in community living, reflecting how these breweries are built.
Santa Adairus Rustic Ales is an award-winning brewery, voted ninth in the world for its beer.
Seabright Social is the country's longest-running brewpub and perfect for a good family outing along with your dog.
The Brew Cruz is a service that takes you around the best microbreweries and brewpubs in the city. Hop on for some brew-hopping experience.
Through our guide, you are ready to experience some of the best craft brews and local pints in Santa Cruz.