Best Italian Beers: Top Beers From the Wine Belt in Europe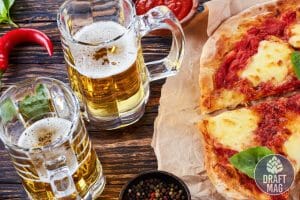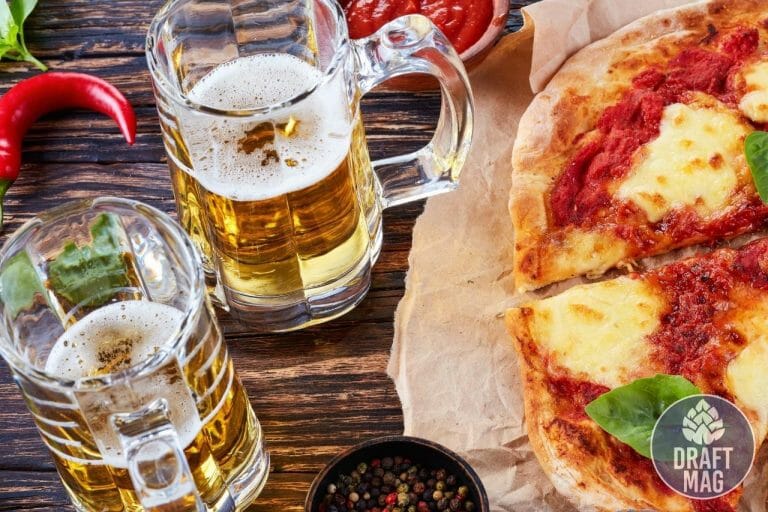 Drinking the best Italian beers will give you a different outlook on Italy, widely known for its diverse culture. From their fashion and cars to football and pizza, Italy has a lot to offer to those who visit, and it's even well-known as the wine belt of Europe.
If Italy could be famous for any alcohol, it would be wine, but you shouldn't underestimate the beer scene in the country.
Whether you're visiting Italy as a beer enthusiast or trying out their imported beers, we've put together the top beers from this country, so keep on reading below.
Best Italian Beer
To answer the main question on your mind, we have compiled some of the top brews made in Italy for you to choose from in this section.
Peroni Gran Riserva
We're starting with a beer from one of the most well-known Italian brands worldwide, so keep your expectations high. The Peroni Gran Riserva is a hefeweizen weissbier beer and is probably the most popular beer in Italy. It is pretty popular among beer enthusiasts, with a 5.1 percent ABV and a bubbly mouthfeel.
Made by the Birra Peroni Industriale, the beer combines different flavors to give you a complicated character of bitter, sweet, grassy and acidic. You will also taste hints of banana, caramel, lemon, malts and fruit while the yeast seeps into the aftertaste. Its hazy golden color looks great in a Weizen glass and features poor head retention.
Birra Moretti
Another one of the most popular Italian beers on our list is Birra Moretti, standing in tight competition with the Peroni Gran Riserva. The pale lager was made by the Heineken Italia brewery in Milano and promises high quality all around. It features a 4.6 percent ABV.
The clear golden color is the first thing you will notice when you pour this beer that features a thick head. It also has some intense aromas on the nose, and your palate is caressed with a mixture of grass, malt, hay and hops. It is a light-bodied beer with a dry aftertaste.
Pink Pepper Italian Pale Ale
We've also got some popular Italian craft beers on our list, with the Pink Pepper Italian Pale Ale as one of the most popular. The refreshing beer is different from many others in the world because its recipe adds pink peppercorns to its brew.
Aside from this, it offers a fresh character with hints of lemongrass, rose and salad greens. The beer tops the entire experience up with pink pepper, which adds a bit of spice and liveliness to the character as a whole.
Lambrate Ghisa
If you're in the mood for a rauchbier, you can enjoy drinking this beer made in Milan by Birrificio Lambarte. Although it is a light ale, it is brewed like a smoked stout, perfect for sipping with lunch or dinner. It features a 5 percent ABV and is distributed locally in Italy.
The beer appears jet black with a thin tan head, and is best enjoyed when poured into a lager glass or stein. It also has delicious leather, herbs, chocolate, coffee, flowers, vanilla, caramel and roasted malt. You will notice the high carbonation levels as you drink this beer.
B Space Invader Black IPA
IPA lovers would enjoy drinking the B Space Invader Black IPA. This black, pale ale is a craft beer from the country, with a dominating character of dark chocolate and mocha. Its dark crimson color will also attract you from the start, and Toccalmatto did a brilliant job with this brew.
The velvety mouthfeel caresses your palate as you enjoy the malts combined with tropical fruit flavors. The prominent fruit flavor is passion fruit, offering an excellent punch to the taste.
Le Baladin Nora Birra Biologica
An ale on our list is the Le Baladin Nora Birra Biologica, which is made in Piozzo and has a pretty high ABV of 6.8 percent. The beer stands out from others because of its unique ingredient, the Kamut grain from Egypt, making it unlike any traditional ale you might have had before.
It is best poured in a stein or dimpled mug, which will bring out its brown appearance and fragrant aromas. Its primary flavors include clove, malts, ginger, gingerbread, brown sugar, peach and apricots, combining for a fruity and earthy character.
BB Dexi
We also recommend the Barley BB Dexi, a style profile similar to a trail mix. The unique beer has a complicated combination of fruits, chocolate and nuts, leading to an earthy and complex mouthfeel.
The beer is also made with natural orange peels, giving it a citrus flavor, aroma and refreshing feeling. Plus, it has a bread-like filling finish, so you should watch what you eat while you drink this beer.
Ducato Verdi Imperial Stout
We were also impressed by the Verdi Imperial Stout, another widely popular Italian beer. Made by the Birrificio Del Ducato in Italy, this beer is one of the strongest from Italy (8.2 percent ABV) and is also a top-fermenting beer.
This means that the secondary fermentation occurs in the bottle, making it taste great after aging – it's no wonder this is one of the top Italian beers.
On your palate and nose, you can expect hints of coffee, chocolate, toffee, malts and spices, giving it a bittersweet and lingering flavor even after swallowing. It has a black color with a tan head and is even more flavorful in a snifter.
Quarta Runa
Another one of the best beers brewed in Italy is the Quarta Runa. Montegioco makes this delicious beer with locally grown peaches, giving you a delightful balance of sweetness and spice.
The beer reminds drinkers of peach pies, with a subtly tart flavor and a hint of vanilla. It feels pretty bubbly against your palate, too, while still retaining its sweet taste.
LoverBeer BeerBera
Lovers of sour and high ABV beers would also be interested in the LoverBeer BeerBera, which offers an 8 percent ABV and a wild flavor. After the brewing process, it is fermented in oak vats, which is highly evident in its taste and aroma.
The hazy beer features a dark red color with a diverse flavor profile. You can expect a good balance of grapes, cherry, spices, yeast, oak, flowers and raspberry as you drink this beer. On the downside, you'll have to travel to Italy to find it, and since it's only produced once a year, you'll need some luck on your side as well.
Xyauyu Barrel
While it might be challenging to pronounce the name of this beer, it would be pretty easy to find this in Italy. The beer comes from Baladin, one of the top Italian beer brands in craft brewing.
What sets this beer apart from many others is its syrupy mouthfeel that makes you think you're having dessert instead of beer. The flavors are dominated by caramel and dates, and it's an ideal choice for after lunch or dinner drinking.
Forst Premium
Those looking for a casual pale lager they can have with friends and family would be impressed by the Forst Premium with its 4.8 percent ABV. The pale lager is made in Algund, Italy, and gives you a light, malty taste.
The beer combines hints of flowers, caramel, syrup, honey and corn in its aroma and taste; all encased in good carbonation for a fizzy experience. It also has a pale golden color and a white head.
Tosta
Next on our review is the Tosta beer from Pausa Café, popularly known in Italy because repentant inmates make it. The strong beer features a very high alcohol content but does not overshadow the genuine beer flavor.
You can expect a blend of grapes, sweet roasted hazelnuts and molasses in this drink. The beer finishes dry, encouraging you to take another sip.
Re Hop Birrificio Toccalmatto
The list gets more exciting with this American pale ale from Fidenza, Italy. The Re Hop Birrificio Toccalmatto is distributed abroad so that you can enjoy the dry mouthfeel and 5 percent ABV in your tulip glass.
This light-bodied beer has a cloudy and golden appearance, with a thick white head sitting on top of it.
You can expect a fruity and spicy character because of its flavors similar to herbs, flowers, cloves, bread, oranges, grass, lemons and malt. All of these combine to give slight bitterness from the hops and a tangy feeling on your palate.
La Luna Rossa
Another Ducato beer on our list is the La Luna Rossa with a Frankenstein-like character. It is a brilliant blend of diverse ingredients, giving you an exquisite character. The beer features a lot of carbonation, providing a bubbling and smooth mouthfeel.
The dominant flavor and aroma in this beer are obtained from the cherries, which gives it a sour and sweet character. Asides from the cherries, you can also expect hints of honey and cinnamon, all bundled in a clear appearance.
Lilith APA
This Breton Italian beer is made with American hops, so it's an excellent place to start if you're hesitant to try something new. The beer features a tropical aroma and taste that dominates the entire character, all obtained from its hoppy nature.
The bright tropical aroma is combined with caramel from the malts, giving you a good blend of bitter and sweet.
Cortigiana
If you prefer more complex beers, you can enjoy drinking the Cortigiana, a Saison brewed in Borgorose, Italy. This golden ale is the perfect drinking companion, with a 5 percent ABV that makes it ideal for family and friends to get together. It's best served in a tulip glass.
Also popular abroad as in Italy, the Cortigiana might have intense flavors, but it manages to balance them so one does not overpower the other. You can expect tasting notes of mangoes, peaches, dried fruits, apricot, grass and hops, all encased in a medium body.
The beer also has a hazy golden color with an intense aroma.
Baladin Terre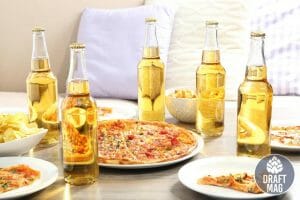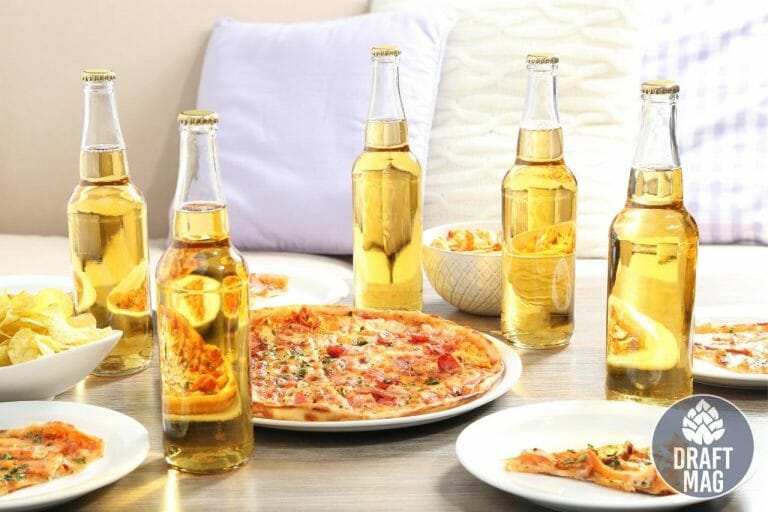 Terre is another Baladin beer on our list and is one of the top popular Italian beers for those who want an exciting experience. This is because while the beer is still in the glass, it looks very similar to wine.
The beer features a strong grape flavor, which gives it an earthy sweetness with aged raisins.
You can also expect hints of vanilla and maple. You will surely enjoy this beer that doesn't seem like beer, especially after dinner.
Spaghetti Western Beer
You can also find imperial stouts made in Italy, and the Spaghetti Western is one of them. Brewed in Codogno, Italy, this chocolate-coffee stout beer has an amazing ABV of 8.7 percent. It is globally distributed and enjoyed best in a snifter glass.
The bittersweet beer features a thin tan head on a dark brown color, giving it a subtly dry and harsh feeling on the tongue. But you can also expect sweet notes like vanilla, coffee, chocolate, lactose, caramel, dark malts, grass and hay.
Carata Costa Est
Last but not least, the Carata brings your taste buds to life with its amber colors and honey character. Costa Est makes the Carata beer, which features 6.7 percent alcohol in each bottle. Within one year of its emergence, the beer had already won multiple awards.
The malt base gives you flavors of toffee and caramel combined with honey. Its hoppy character is also a huge plus, and on the nose, you can expect hints of tobacco, vanilla, sherry and leather for a wholesome experience.
History of Beer in Italy
Despite the popularity of wine in Italy, the country also produces beer in its mass breweries, especially pale lagers. Beer is widely shared among Italians and is historically considered the perfect pairing with pizza. So from the 1970s, beer could already be found in lots of pizzerias before becoming famous for pairing with other kinds of food.
Italian Beer Through the Years
The history of beer in Italy can be traced back to the seventh century BC when the Phoenicians traded and drank beer in Sicily. Also, multiple archeological investigations have shown traces of beer in tombs in Italy dating back to 560 BC.
People also produced beer in small amounts in Ancient Rome, but their brewing processes were often disrupted and destroyed because of barbarian invasions. Even the first medical school in Italy praised beer for its anti-aging and strengthening properties.
During earlier times, beer was called barley wine in Italy and distributed freely during noble weddings. In 1829, Wuhrer began its operations as the first brewery in the country, and in 1847, Gaetano Pasqui was the first person to cultivate hops for brewing beer.
Today, beer in Italy is extensively enjoyed with lunch, dinner and pizza. Also called Birra in the country, they are known for their world-famous Italian beer brands and the wide range of ABV ratings, going from extremely low to extremely high.
Craft Brewing in Italy
Italians don't only enjoy drinking beer, but they particularly like those brewed in their country. This gives a lot of room for growth in a fast-rising global industry, craft brewing. Unfortunately for the domestic mass breweries, the craft brewing scene in Italy is expanding quickly.
Because of this, different craft beer practices like farm-to-table certification of origin and opening brewpubs have also become widespread in various parts of Italy. If you want to enjoy craft brewing in this country, you should visit places like Tuscany, Lazio, Emilia-Romagna and central Italy, as well as regions such as Lombardy, Piedmont and Veneto.
Aside from getting delicious Italian beers off shelves in Italy or the United States, you can visit some of their brewpubs for the complete experience.
Italian Beer With the Most Alcohol
While we've looked at the top beers in Italy, most of them have their ABVs capped below 9 percent.
But you might be surprised to know that the fifth most alcoholic beer in the world right now also comes from Italy. The Baladin Esprit de Noel features a 40 percent ABV, which is way more than the average beer lover is used to.
This beer is advertised as a spirit because of its strong chocolate character and faint amber color, giving you a dessert character.
Cooking With Italian Beer
Like most kinds of beer, you can also make some delicious delicacies with Italian beer. Italy is well-known for its extensive cuisine, so it won't be out of reach to find restaurants that cook with beer the same way they do with wine.
Italian beer bread is one of the most popular foods made with beer. You can also cook Italian sausage, beef and chicken with Italian beers.
Italian Beers and Food Pairings
The food you pair with your beer usually depends on the type and style profile you're getting. If you visit Italy, you can try some of their delicious dishes. You can't go wrong with pairing pasta with your beer, and you can also prepare sandwiches, breadsticks, chicken, short ribs, Italian sausages and pizza to drink with your brew.
Experience Italy With Our Recommended Beers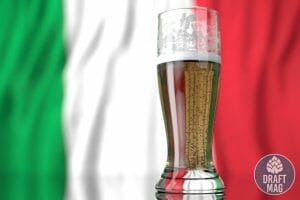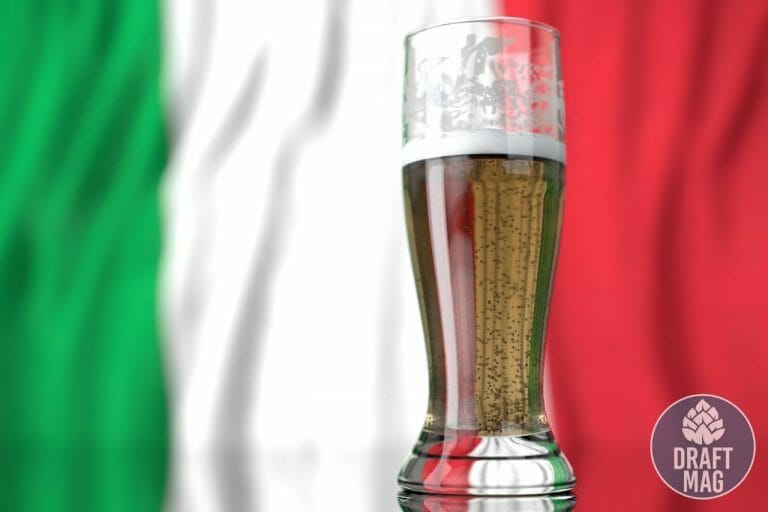 Even if you can't visit Italy, you can still enjoy some of the top Italian brews that have been exported to America.
The best Italian beer on our list is the Peroni Gran Riserva.
The most alcoholic Italian beer that exists is the Baladin Esprit de Noel.
Italy might be best known for wine, but they have been brewing beer since ancient times.
Craft brewing is a fast-rising sector in Italy, mainly because Italians appreciate beer made in their country.
You can cook sausages, bread, chicken, meat and other food with Italian beer.
Italian beer goes well with a wide range of smoked, fried and grilled food, as well as pizza.
Use our complete guide to get the best out of Italian beers today.