Machine Head Brewery Review: A Guide to the Artisanal Beer in Clovis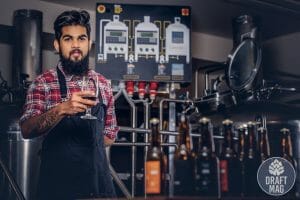 Machine Head Brewery is always a top choice when it comes to fast-rising breweries in Clovis. The artisanal brewery offers a fun experience in its taproom and makes aromatic, hoppy, and floral beers covering various styles.
You can enjoy beers in their indoor taproom or beer garden and eat from one of their featured food trucks. This Machine Head Brewing review will cover all you need to know about drinking beer in this brewery.
Machine Head Brewery Review
Being a long-time favorite of locals and tourists alike, Machine Head Brewery is truly a must-visit when you visit the area. Jump into this complete review of what this brewery has to offer.
– Overview
Address 
52 W Palo Alto Ave, Clovis, CA 93612, United States
Hours

Monday: Closed
Tuesday: 5-9 pm
Wednesday/Thursday: 4-9 pm
Friday: 2-10 pm
Saturday: 12-10 pm
Sunday: 12-6 pm

Tours
No
Most Popular Beers
Electric Hazyland, Hazed and Confused, Bleuet, High 'n' Dry, Life By The Drop
Food
Food trucks
Kids/Pets
Kids are allowed
Parking
Opposite the brewery
Bathrooms
Clean
– Beer Selection
There's a wide range of beers that you can enjoy when at Machine Head. The brewery makes IPAs, pilsners, sours, farmhouse ales, barrel-aged imperial stouts, and wild ales. Although all the beers are uniquely different, you will notice distinct styles of hoppiness and aromatic notes.
The brewery's tap list is constantly changing, so you can look out for new beers whenever you visit. Some of their current beers include:
Electric Hazyland: 7.4 percent ABV
Cali Vibes: 6.1 percent ABV
Kiwi-ing Me Softly: 5.5 percent ABV
West Coast Skazie: 6.5 percent ABV
Jambalaya: 5.7 percent ABV
Passion Waves: 5.8 percent ABV
Rip Flow w/Pineapples: 6 percent ABV
Hazed and Confused: 7.2 percent ABV
– Best Beers
You have different choices if you visit MachineHead Brewing for their floral, hoppy, and aromatic beers. You should especially check out their sours and barrel-aged beers, which customers have praised.
Although the tap list is constantly changing, there are some top beers you should look out for when you visit Machine Head. These include:
The Electric Hazyland beer is one of the top choices from this brewery, with a 7.4 percent ABV and a strong hoppy character. It is dry hopped with Citra and Strata hops at a rate of 5 pounds per barrel, leaving drinkers with a dank and juicy IPA. The fruity hops follow from the aroma to the flavor, with a soft, creamy mouthfeel.
Another top beer to look out for a while in MachineHead Brewing is Hazed and Confused, a flavorful NEIPA. The beer has delicious aromas and flavors of honeydew melon, pineapple, and orange, caused by the Citra and Mosaic hops used in double dry hopping. The hop bomb comes at 7.4 percent.
Bleuet is popularly known as a favorite of the brewers. The beer is a sorbet-inspired sour brew, with an impressive taste of real blueberries and milk sugar in the flavor and aroma. Its reddish and purple color makes this beer popular among enthusiasts in Clovis. It is one of their most popular beers, constantly going out of stock.
Another impressive NEIPA from Machine Head is High 'n' Dry, inspired by cannabis. The dank and hazy beer has heavy resinous hop oils bursting with flavors. It was brewed with Motueka, Nelson Sauvin, and Riwaka. High 'n' Dry also has a super soft mouthfeel, which quickly transforms into a dank feeling.
It seems like most of the popular beers at Machine Head are its NEIPAs, as Life By The Drop is another hazy IPA. It is brewed East Coast style and packed with Galaxy and Nelson Sauvin hops. This gives it a soft and juicy mouthfeel, combined with fruity, tropical flavors of peach, passionfruit, mango, and gooseberries.
Customer Experiences
MachineHead Brewing features a comfortable taproom, friendly staff, and clean facilities for its visitors. You can decide to sit at the bar or some of their communal tables in the indoor taproom. The large pub can accommodate up to 190 guests.
The brewery also features outdoor seating and a beer garden with fire pits. You can decide to sit in the beer garden and enjoy the outdoor area as you sip your beers. During the cold days, the fire pits keep visitors warm. The beer garden can sit up to 150 guests.
Due to its focus on barrel-aged beers, Machine Head also has a cellar room. They also feature a rotating list of food trucks from tacos to wings. Plus, the brewery constantly organizes events, from World IPA Day and beer releases to Industry Night and live music.
History
Machine Head Brewery is a craft brewery located in Clovis, California. It is an artisanal brewery and a recent addition to the city's craft beer scene since it was founded in 2018. Machine Head is known for its creative perspective on beers and has been this way since Rob Arabian founded it.
According to the founder, the brewery idea was conceived nine years before the launch, and it took that long to make it a reality. The family-owned, independent brewery focuses on providing a community where beers and people come together, as seen in larger beer destinations.
Rob Arabian, his wife, and their friends designed the brewery's interior. They focus on using fresh hops and real fruits for the sour beers. The brewers also avoid using flavors, artificial colors, and syrups in their brews. MachineHead Brewing is known as the first brewery in Clovis to be built from the ground up, with no help from investors.
Future
Machine Head has become one of the most popular breweries in California despite being relatively new and facing challenges in 2020. You can find their beers in other cities in California or fill up your growlers and crowlers at the taproom.
Conclusion
Machine Head is one of the best places in Clovis for beer, and you should add it to your list if you're going for a beer tour. Here is a summary of what we covered in this guide: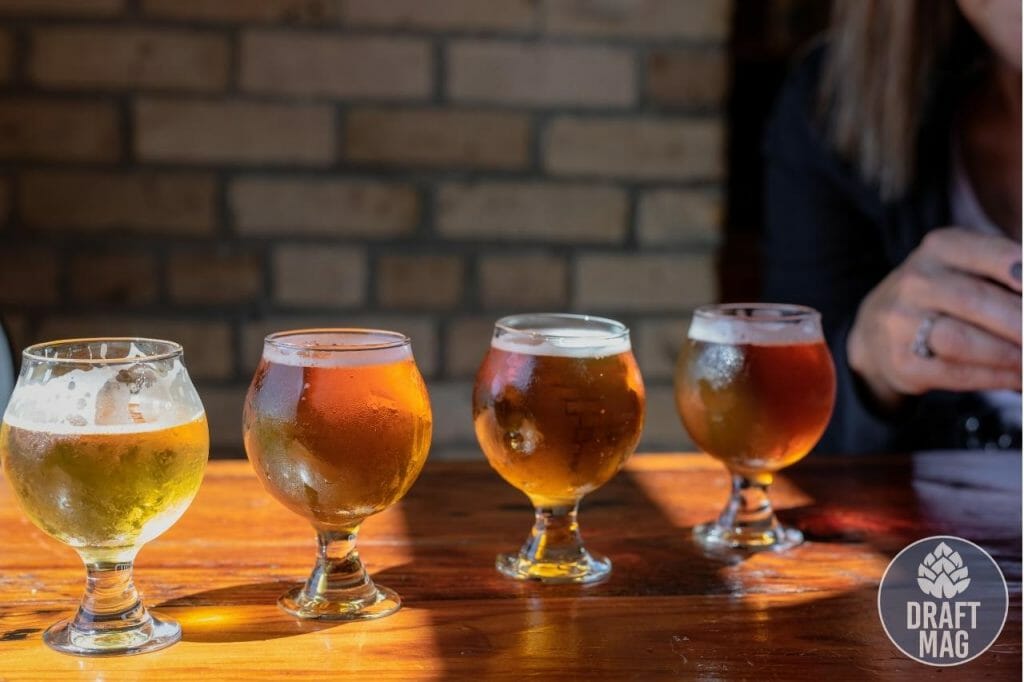 Machine Head is an artisanal brewery founded in 2018.
It brews a wide range of floral, hoppy, and aromatic beers.
Some of their top beers include Bleuet, Electric Hazyland, and Hazed and Confused.
You can enjoy your beer in the taproom and have food from featured food trucks.
Machine Head organizes different events for a lively beer experience.
If you're curious about their artisanal beers, you should check out Machine Head whenever you're in Clovis.