Peanut Butter Beer: Top 15 Flavored Beer Brands for Your Sweet Tooth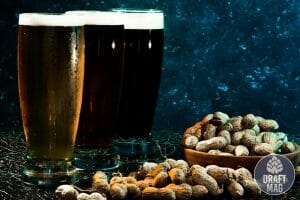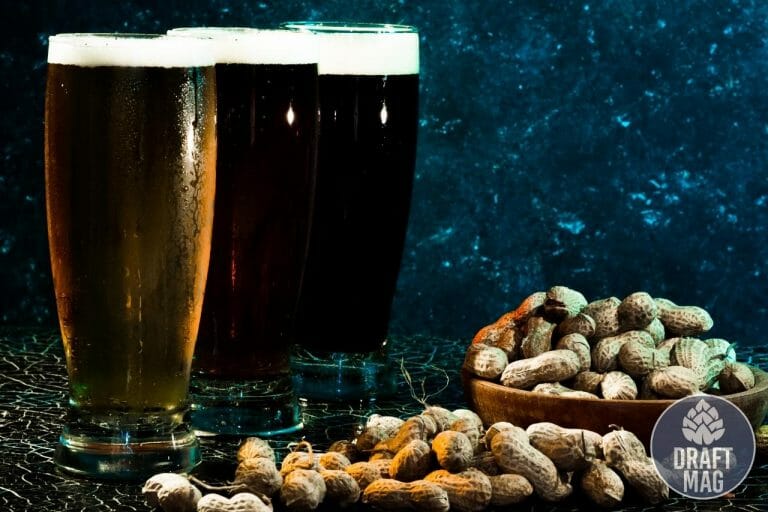 The concept of peanut butter beer comes with differing opinions among beer enthusiasts. While some would tell you how delicious it is, others are reluctant to try it, and some are allergic and can't try it at all. If you're curious about what makes this beer so popular, you can try out some of our recommended options in this guide.
We've also included a recipe so you can try making the beer in your homebrewing kitchen.
Best Peanut Butter Beers
Back Forty Beer Co. Peanut Butter Porter
At the top of our list is the Peanut Butter Porter from Back Forty Beer Co. The famous craft beer brewery is known for the exciting pun in their name, as the forty acres behind a farm are usually hard to maintain since they're far from the main barn. That section is largely forgotten and underestimated, likening it to the craft beer industry.
One of the underdogs that Back Forty Beer glorifies is their PBP, which gives you a creamy and dark brew with a hoppy character. It is made using Apollo hops, while the base malts include chocolate, C-80, two-row, C-60 and midnight wheat. This peanut butter porter features a high ABV of 10.5 percent.
Foolproof Brewing Peanut Butter Raincloud
The next beer on our list is also a porter from a legend in brewing, Nick Garrison. With Raincloud's in-brewery porter, he made the peanut butter flavored beer by adding dried peanut butter powder during fermentation. The powder has no chemicals or additives, giving you an authentic peanut butter taste and a hop-forward finish.
The delicious beer gives you a decent head and lacing against the glass, with a rich and nutty aroma against the nose.
The heavy beer features a 5.4 percent ABV and combines the taste of peanut butter with dark and bitter chocolate. It also has a black appearance with a creamy and bready mouthfeel.
Rapp Brewing Chocolate Peanut Butter Stout
Stout lovers will enjoy drinking this chocolate peanut butter stout from Rapp Brewing. Rapp Brewing is a standalone nano-brewery with two types of peanut butter brews in their taprooms. They also make their batches by hand, which gives you a taste of genuine craft brewing.
With an ABV of 7.5 percent, the delicious beer gives a good balance of peanut butter, chocolate flavors and stout. Many enthusiasts liken the taste of this beer to Reese's Peanut Butter Cups, so if you like that, you'll probably like how this peanut butter stout tastes.
Liquid Mechanics Peanut Butter Porter
Liquid Mechanics is a well-known Colorado-based brewery known for its many events and its artisanal name. The taproom closes by 9 pm every day, and you can expect precisely made beers. Their founders were experts in pharmacology and biotech, so they used a lot of science and brewing equipment.
The Peanut Butter Porter features an 8.6 percent ABV, perfect if you want a delicious taste while getting drunk. While it features a weak head, it has heavy lacing against the cup and a smoky aroma against the nose. The beer features a creamy mouthfeel with the rich taste of peanut butter and beer.
The Bruery PB & J Thursday
While you might get the spelling of The Bruery wrong, they certainly got their peanut butter beer right. The brewery was founded by Patrick Rue, a homebrewer, who later earned Master Cicerone plus multiple beer awards. The Bruery leverages the most famous peanut butter sandwich, PB&J, to make this beer.
It features a mind-blowing ABV of 19.4 percent, and although they recently released the imperial stout in 2020, it has quickly become popular among enthusiasts. The taste of this beer features a combination of peanut butter and jam from boysenberries, infused in the bourbon-laced barrel-aged imperial stout.
Wild Ride Brewing Nut Crusher
The Nut Crusher is a fun to drink artisanal beer, and the quirky name isn't the only good part of it. Breweries are known for making their peanut butter beers seasonal, but this isn't the case with this one from Wild Ride. It is available throughout the year.
This a porter with 18 bitterness units and a 6 percent ABV. The beer features a delicious blend of caramel and chocolate, which brings out the peanut butter flavor. You can also check out some of their seasonal nutty beers.
Crooked Handle Roadside PBP
Crooked Handle Roadside is known for its exciting back story, as it started with two couples and is now a popular craft beer name. The Pedros and the Moores spent their weekends experimenting with recipes using weird equipment like kettles and turkey fryers in a horse farm before eventually establishing their brewing company.
This PBP gives you a sweet, peanut butter taste in one bottle. The IBU is 30 while the ABV is 5.6 percent, and it is generally a balanced beer.
There isn't lacing or much head on top of the beer, but it has a light body with a fizzy mouthfeel as you drink. On the nose, the peanut butter is aromatic and combined with hints of chocolate.
Absence of Light by 4 Hands Brewing
Although 4 Hands Company can be traced back to two brewers, the company has featured seven standard beers and a few seasonal beers. The Absence of Light stout is among their seasonal beers released between October and March. It features a 7.1 percent ABV.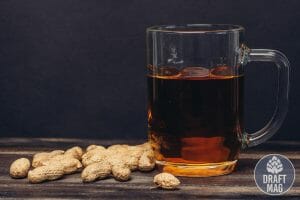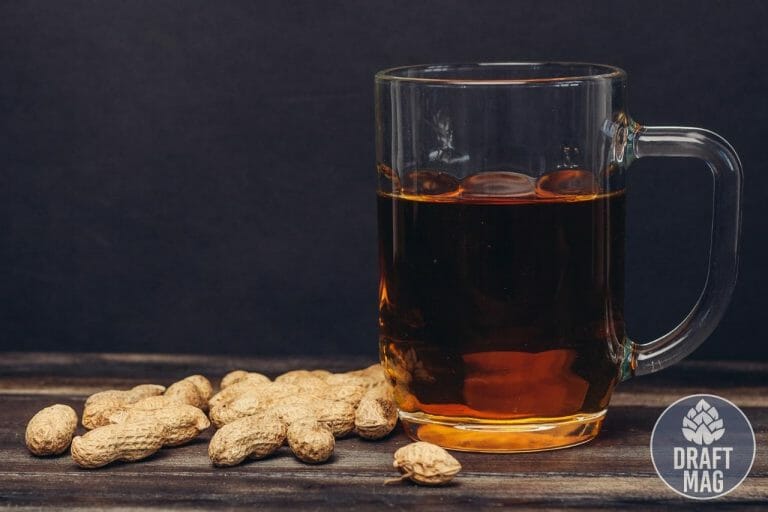 This peanut butter flavored beer is not a black beer, despite the name, but it has a sweet taste. It is made with roasted barley, chocolate malts and caramel, with notes of coffee in the taste. This is balanced with the peanut butter flavor.
You can try out the PB&J version for an even sweeter taste, which has raspberry as the jelly flavor and a higher ABV.
Short's Brewing Uber Goober
Another delicious peanut butter craft beer with an artisanal name is the Uber Goober from Short's Brewing. Joe Short, the founder, started his brewery when he was 22. He and his colleagues made a 120-year old hardware store their headquarters after renovating it and are now well-known in the world of craft brewing.
The Uber Goober beer is a midnight black brew with 30 bitterness units and 8.2 percent alcohol. The oatmeal base is combined with peanut butter flavor, giving you a creamy stout with hints of chocolate.
The beer is quite aromatic with a smooth mouthfeel, featuring a mocha head and nutty flavors. There is also a PB&J version for more variety.
Catawba Brewing Peanut Butter Jelly Beer
Speaking of PB&J, we also recommend the Catawba Brewing Peanut Butter Jelly Beer. The brewery was named after the Catawba River and was founded by Scott and Billy Pyatt. They formalized the company in 1999 but had been brewing since 1994.
They made this delicious beer in honor of a child who they claim usually had crumbs of PB&J sandwiches on his face. As friends of his parents, they made this peanut butter ale in remembrance of him.
The raspberry flavored brown ale features a base of roasted nuts combined with raspberry puree. The malts include pale caramel, Munich and wheat, while the hops are Magnum and Fuggle. It features an ABV of 5.7 percent, while the IBU is 10.
Garage Brewing Peanut Butter Chocolate Milk Stout
There's an explosion of flavors when you drink the Peanut Butter flavored Chocolate Milk Stout from Garage Brewing, which is not surprising. The brewing company might have two sites, but they are based in an eight-bay garage, hence the name. You can check out their taprooms in wine country and have different types of milk stouts, from cherry and coffee to chocolate and marshmallow.
Their peanut butter flavored chocolate milk stout is another type and has won two awards in 2019 and 2020. It is a full-bodied beer with 7.1 percent ABV, a dark appearance, and hardly any bitterness as the IBU is 7.
The beer feels silky and rich on your palate, with deep tastes of sweet dark malts, chocolate and peanut butter. Peanut butter also dominates the aroma of this beer.
DuClaw Brewing Sweet Baby Jesus!
DuClaw Brewing was founded by Dave Benfield, who left his family's electrical contracting company in the spirit of craft brewing. Now the famous brewery has different best-selling beers to its name, this beer being one of them.
The Sweet Baby Jesus! beer features 37 bitterness units while the alcohol content is set at 6.2 percent. The dry porter has an aroma of peanut butter with hints of roasted malts on the nose. As you drink it, you can enjoy the smooth and creamy texture with a good balance of chocolate, peanut butter and malts.
Westbrook Brewing Peanut Butter Shake IPA
We recommend the Peanut Butter Shake IPA from Westbrook Brewing if you're looking for a peanut butter IPA. Featuring 7 percent ABV, this is a hazy milkshake IPA made with heavy peanut butter flavors. It is blended with lactose and vanilla to give it a milky taste.
This beer is made with carapils, pale, oats and wheat malt, while the hops are Cascade and CTZ. The IPA also goes through dry hopping with Mosaic and Citra. You can visit the Westbrook tap rooms to try out this beer or buy a can and enjoy the taste.
Gnarly Barley PBK
One downside about peanut butter craft beers is that they're usually a seasonal brew, but the Gnarly Barley PBK has not stopped rolling out since it was first introduced. It is based on the Korova Milk Porter from the same brewery, but with a large peanut butter flavor addition.
You can expect a fantastic blend of chocolate and coffee flavoring in the milk porter with the beer. PBK stands for Peanut Butter Korova, and it is made with two-row, Munich, crystal 30, brown, chocolate and flakes malts. It is also made with Fuggles hops and offers a 6 percent ABV.
Guadalupe Brewing Peanut Butta Stout
Last on this list is the Guadalupe Brewing Peanut Butta Stout, with a reasonably high ABV and decent IBU of 8.8 percent and 20, respectively. The brewery focuses on making approachable and well-balanced beers for its customers, and this Peanut Butta Stout is one of them.
Guadalupe Brewing is well-known for its brewing process with 15 steps, making hops optional. They also follow an eco-friendly process in making their beer. The Peanut Butta Stout is not a seasonal beer but is available all year.
What Is Peanut Butter Beer?
As its name implies, this is simply any beer, whether it be ale, porter, lager, stout and others, with peanut butter flavor. The beer has been around in craft brewing for a long time and is widely done by different craft brewers and homebrewers.
Peanut butter itself was invented a long time ago by George Carver. Although he doesn't own the patent, there are now more than 300 types of food combined with this popular treat, with beer being a well-known beverage incorporating this tasty goodie.
Since peanut butter and beer seem like an unlikely combination, you should start with one bottle as a test. If you like it, you can join the many beer enthusiasts who feel the same way. Remember to check for allergies before taking your first sip.
How To Make Peanut Butter Beer
While it's a great idea to buy a delicious bottle or can of peanut butter beer at a store near you or visit a taproom, you might also want to try making one yourself. Peanut butter beers are a famous experiment among homebrewers, so we've put together an easy recipe below.
– Grain/Malt Bill
75 percent of Maris Otter
16.7 percent of Munich malt
4.2 percent of chocolate malt
2.1 percent of Kara pills
2 percent of roasted barley
– Hops Schedule
1 ounce of Magnum at 30 minutes boil
– Yeast
– Other Ingredients
Whirlfloc tablet
Wort chiller
Powdered peanut butter
– Directions
Boil six gallons of water until it reaches 161 degrees Fahrenheit.
Add the grains into a grain bag and mash for 46 minutes at 154 degrees Fahrenheit.
Remove the grain bag and get as much wort as possible from it.
Boil another one gallon of water to 170 degrees for sparging.
Bring the wort to a boil for 30 minutes and follow the hops schedule.
Add the Whirlfloc tablet and wort chiller when 15 minutes are left in the boil.
Turn off the heat after the boil and add the powdered peanut butter. If you're in the mood for milky or chocolate peanut butter brew, you can add vanilla/lactose or chocolate flavor, respectively.
Chill the wort to 67 degrees and put it in the fermentor.
Pitch the yeast and leave it to ferment in a cool, dark place for one week.
Carbonate the beer for about 12 hours.
Bottle it and enjoy the drink.
Try Out This Delicious Combo Today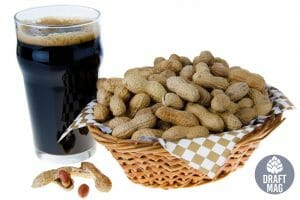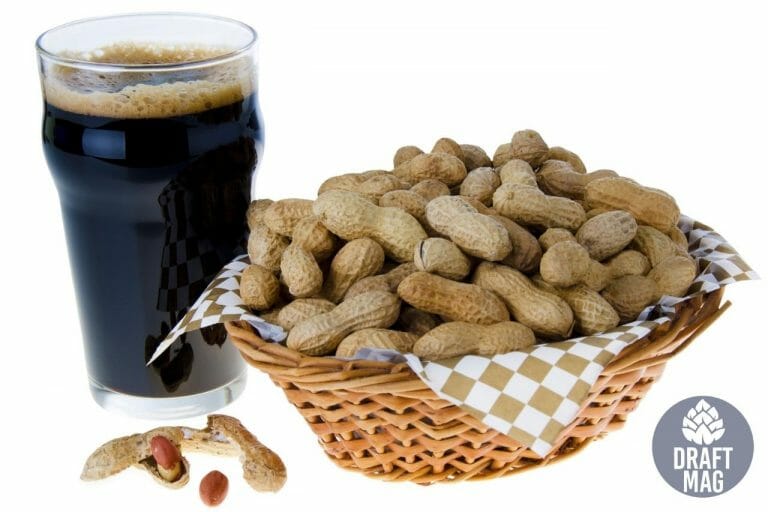 With our top 15 peanut butter beer recommendations and the complete recipe for making your own, nothing is stopping you from trying out this delicious style of beer.
Peanut butter brews can be a porter, ale, stout, IPA and other types of beer as long as it has peanut butter flavoring.
It is an essential part of craft brewing and is popular among enthusiasts and homebrewers.
Peanut butter beers are usually seasonal, although we have some all-year mentions on our list.
The best peanut butter brew on our list is the Back Forty Beer Co. Peanut Butter Porter.
The most recommended peanut butter stout on our list is Rapp Brewing Chocolate Peanut Butter Stout.
Catawba Brewing Peanut Butter Jelly Beer is the best peanut butter ale on our list.
Using the standard homebrewing process, you can make peanut butter brew yourself and add peanut flavoring.
You can make peanut butter beers with chocolate or milk flavoring or berries to give it a jelly flavor.
Introduce your taste buds to something new!
Check out the best peanut butter brews on our list and determine where you stand with this brewing style.