Working at a Brewery: Best Ways To Enter the Brewing Industry!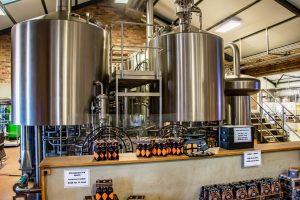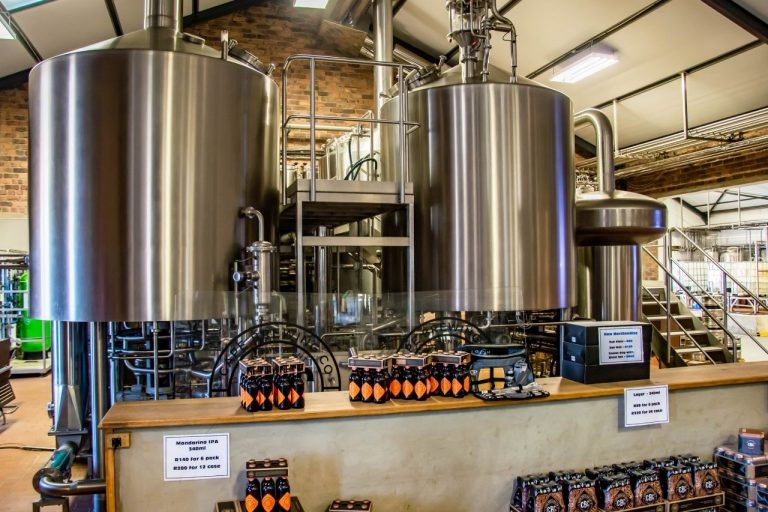 Working at a brewery is more than just mixing ingredients or sampling beer. It is a perfect union of creativity and resourcefulness. The craft beer industry has emerged in drastic ways along with cutting-edge competition.
With new breweries opening everywhere, the urge to unlock yourself from your desk and get on the floor among the tanks is perfectly understandable, not to mention the perks of tasting beer while on the job!
Job Opportunities at a Brewery
Getting a job at a brewery is different now. The budding breweries are no longer in the mindset to play fast and loose. This is because their success largely depends on staying at the top of trends and, for this to happen, they require challenge-driven employees.
If you are on the lookout for exciting opportunities to set foot in the brewing industry, this segment will give you a rundown on how to work at a brewery and the different job perspectives.
Just like any other company, a brewery has several job positions consisting of different roles and responsibilities. Find out what they are in this section.
1. Opportunities in Production
For someone still figuring out if working in a brewery is their calling, entry-level jobs will help you figure it out. For the most part, a fresher in the beer industry usually tries his hands in these entry-level positions:
– Cellarman
The Cellarman undertakes the responsibilities involved with the fermentation cellar, which includes – monitoring the beer fermentation, cooling, and conditioning of beer, and carbonating the beer to accurate levels. The majority of Cellarman's role involves cleaning and sanitizing these tanks and all the equipment used, as well as transferring beer in an aseptic manner to different tanks.
– Packaging
Working in packaging is often seen as a multi-disciplinary job requiring strong attention to detail. This is because how beer is packed has the ultimate call on beer quality. People working in packaging often fill bottles, kegs, or cans and move these with the fork truck.
– Quality Assurance (QA)
Breweries have an in-house quality assurance team or a person or two, depending on the size of the Brewery. This department monitors and assures that the beer so crafted complies with the standard quality requirements. The people recruited under this department usually belong to a science background with thorough concept clarity on plating, microscope, and autoclaves.
The team collects samples at every step to ensure no wild yeast or bacteria could infect the beer. In addition to these roles, the QA department engages a sensory analysis program that uses statistics to increase or decrease the intensity of flavors and aromas in the beer.
2. Brewing Jobs
Once you are through entry-level jobs and wish to continue working for a brewery, being a brewer is the next step. Depending on the size and operation of a brewery, there are different brewer positions.
– Assistant Brewer
Working under the title of Assistant Brewer requires a certain amount of prior brewing experience. This experience could be regarding cellar experience, homebrewing experience, or simply through proper brewing education.
Since the assistant brewer is considered the right hand/ apprentice of the head brewer, your position in the brewery is crucial, which involves certain brewhouse operations like milling, mashing, and lautering and some marketing and staff-related management responsibilities.
– Head Brewer
This position is often synonymous with "Brewmaster". The head brewer has accreditation from brewing schools and vast experience of working in a brewery. This position comes with many responsibilities ranging from developing a good-tasting beer keeping in mind the standard operational procedure laid down at the brewery to certain challenging aspects of brewing in a commercial capacity.
– Brewery Salary
The average brewer salary will vary depending on the operational size of the brewery. An approximate figure for an assistant brewer will be $25,000- $40,000, and for a Head brewer, it will be between $45,000 – $80,000.
3. Tasting Room Positions
The tasting room is another position that can help you set foot in a door full of opportunities at a brewery. On the tide of popularity, tasting rooms are somehow the best development that came along with craft breweries.
Tasting rooms embody a sense of belonging by bringing together people from different backgrounds but share a mutual love for beer and respect for the laborious task of brewing. The tasting room staff is required to engage with all levels of the beer-making process.
They are often found to enable conversations and conducive exchanges that, to an extent, sets the tone associated with the brand.
4. Opportunities in Sales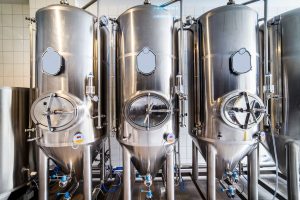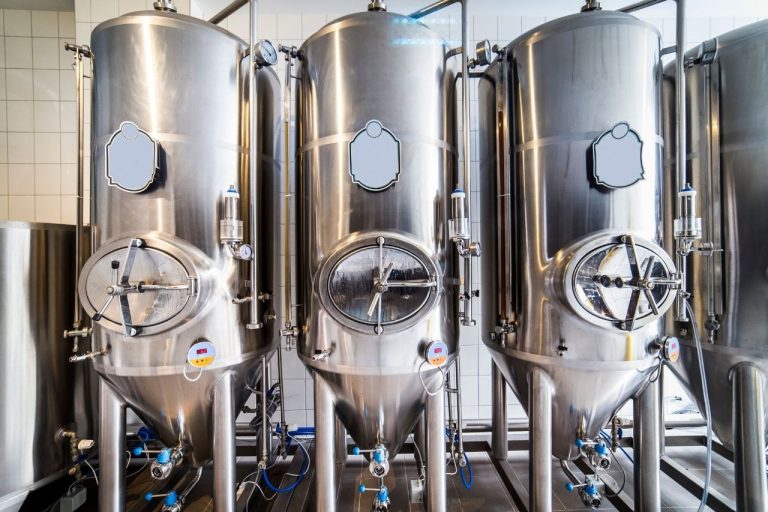 Having a sales team depends on the operations of the brewery. This is because many breweries face no issues in selling directly to their customers, since craft beer is a local movement in itself. In small breweries, the role of the sales department is fulfilled by the core team.
– Delivery
Even when the brewery is self-distributing, it will require a person for delivery. The person responsible will require loading up kegs or packed bottles, lugging them down, and distributing them in restaurants and bars that sell the brewery's product.
It is when the brewery is looking to expand outside the local realms; they will require a sales force to sell and promote their beer both on and off their premises.
– Sales Representative
These reps have their own territory and must closely work with the distributor responsible for executing the sales. The travel requirement depends on the outflow of production at different locations.
Apart from this, a big part of this job includes establishing a credible network for the brand. For that, they need to conduct events and other social activities that would make people know about the new beer in the market.
As is with other positions in a brewery, the salary of a sales rep will vary. It all comes down to the performance and the hustle that gets you more money, sometimes even a 6 figure.
– Sales Director
This position is a step ahead of the sales rep job. A sales director is responsible for setting sales goals to be achieved by the rep and the budget for each brewery. The person working under the title of sales director works closely with the marketing department to design promotional campaigns.
Generally, the sales department handles all the logistics, which falls on the shoulders of the sales director to overlook. Apart from these responsibilities, sales directors often provide a sales strategy and develop sales talent.
– Marketing Positions
Considering the recent increase in the demand for craft beers, breweries often face difficulty meeting the demand. Even if the brewery engages in self-distribution, marketing professionals are needed to handle the growing need.
Every craft brewery has a story, but that needs to be conveyed to the people. Marketing professionals engage in translating the brewery into a brand. The demographic for craft beer is inclining towards the millennial between the age group 21 to 39 years, which are quite active on social media platforms.
Therefore, having a marketing team can help capture the target audience through the power of social media, for instance, through a savage Twitter account for the raving fans of the product. This is the role of a social media or Digital manager. However, these roles are subjective due to the requirement and intensity of work in the brewery.
How To Work at a Brewery: Some Tips
From the above discussion, it is crystal clear that working for a beer company isn't something that just happens. It requires the same amount of tenacity as in any other profession. Here are some helpful tips that will navigate your way through breweries:
– Be Willing To Learn
Even at an entry-level position, your goal should always be a fast-paced learner. If given an opportunity, you have to show initiative and try to be more involved in works that aren't in your job profile. Take the initiative and work your way through the ranks.
– Be an Asset
There are very few industries as exciting as the beer industry with so much to experiment with. However, along with the thrill comes cutting-edge competition; breweries cannot rely on inefficient people.
They are actively looking to create a forward-looking team that would continuously invest their time and skills to grow and improve their services. At the end of the day, it all boils down to thriving in a challenging environment that could foster focus-centric craft.
– Multi-task All the Way
No matter the title and place of work, multitasking is indispensable. There is always something going on at the brewery, from quality control to other managerial responsibilities, which requires challenge-driven employees with a will to take up work. You must be on your toes and ready for any opportunity that comes your way.
– Expect a Few Dull Moments
Despite the modern craft breweries and the hype surrounding them, it is not all glamorous. Even if you are brewing or drinking beer at work, there are still moments when you are cleaning and sanitizing, covered in sweat and yeast, or engaged in some lab work. However, each task is indispensable for crafting that perfect pint of beer.
– Learn To Be Patient
Working in a brewery is a matter of resilience and patience. The beer you pour in your glass takes up to 15 days to fermentation and additional 5 to 10 days to finalize, including packaging. Tasks can sometimes get repetitive. However, you must look to make yourself perfect at those tasks as well.
– You Are on the Clock
Running a brewery included handling several people with different responsibilities and schedules. Moreover, everything eventually comes down to how fast your beer is fermented. If it's a delayed process, you must make certain adjustments to deliver on time. Make sure you have a good hold on time management techniques to help you through.
FAQ
What to expect working at a brewery?
Working at a brewery may involve physically demanding tasks, exposure to chemicals, working irregular hours, and a passion for beer-making.
What skills do you need to work at a brewery?
Skills needed to work at a brewery may include knowledge of brewing processes, ability to operate brewing equipment, quality control, and teamwork.
What do you call a brewery worker?
A brewery worker can be referred to as a brewer, cellarman, or production worker.
Endnote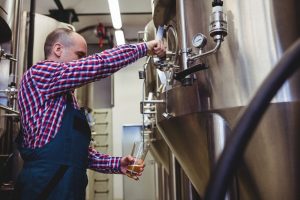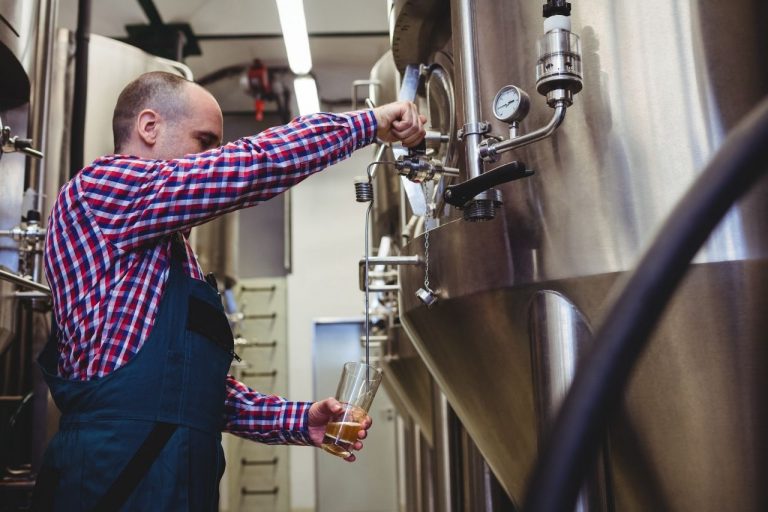 Craft beer is anchoring its way through the volatile climate of the beer industry in unprecedented ways. Unlike a home brewery, it may not be your own recipe but working at a commercial brewery is very inclusive, with suitable positions for every skill from operational to creative.
It is the employees that reflect the brand of the brewery in a true sense. However, the roles discussed above and the average brewery salary highly depended on the functioning of the brewery. The smaller the brewery, the more hats employees wear.